10 Outstanding Delhi-NCR Food Eateries for Families
Delhi is popular for various reasons, and one of them is the mouthwatering food you will get almost in every corner of the city. After dusk, you can see several food stalls starting their business for the night. Also, you hardly need to think about the timing of the day, and order your food or visit a restaurant at any time. If you want to have a wonderful dining experience in the capital city of the country, here are some of the best places to eat in Delhi. Let us check them out!
10 Best Food Outlet in Delhi-NCR
Best restaurants in Delhi for family
When we are going out with our family, we usually look for restaurants that are child-friendly and calmer. Restaurants where we can have nice food and a relaxing environment, right? Let us mention some here for you:
1. Under The Neem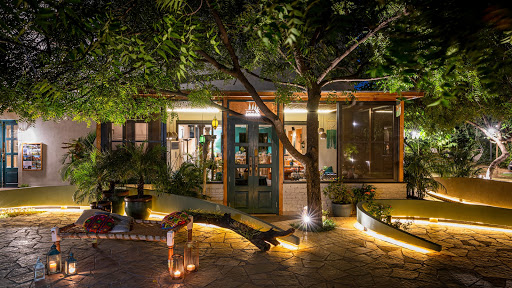 Under The Neem is certainly one of the best restaurants in Delhi-NCR. Why? Well, the interior of the restaurants is eye-catching and is perfect for families to sit and relax. Some of the areas are cozy and you can utilize them to read your favorite novel. Now coming to the menu; you are absolutely going to love every dish. And if you are a pet parent, feel free to bring the four-legged babies of yours here.
Address: Under The Neem – Karma Lakelands, NH 8, Sector 80, Near Sector 83, Gurgaon
2. United Coffee House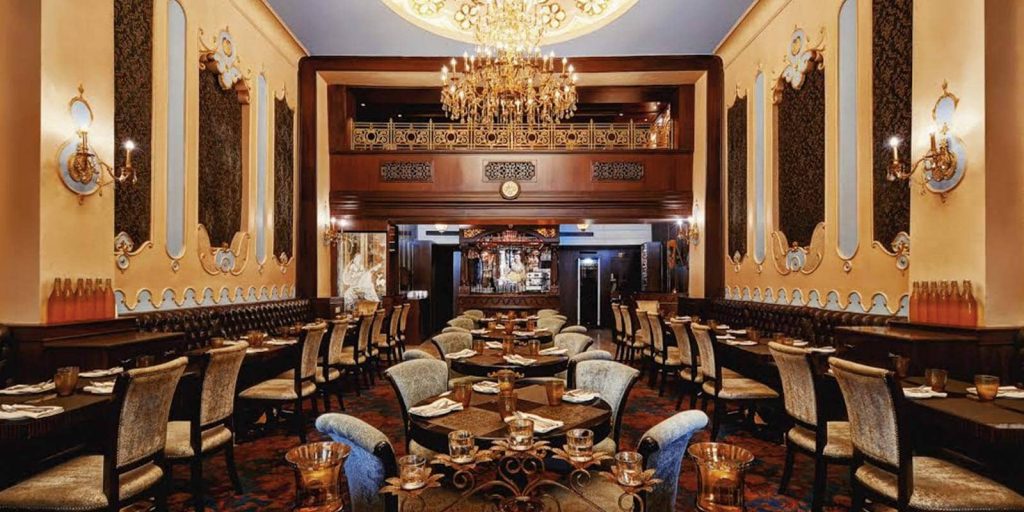 One of the famous restaurants in Delhi, United Coffee House has been satisfying the taste buds of the guests since 1942. The Victorian setting at the restaurant speaks about its age. The menu here offers a plethora of options to choose from. It is one of the fine dining restaurants in Delhi that you must visit.
Address: United Coffee House – E-15, Rajiv Chowk, Block E, CP
3. GT Road
Named after the longest roads in Asia, GT Road has come up as one of the weekend destinations in Delhi with family. You can find here cuisines from the four countries where this road passes from. If you are looking for a gastronomical weekend, add this restaurant to your bucket list.
Address: GT Road – M-39, Shankar Market, Block M, CP
Best restaurants in Delhi for couples
Delhi-NCR is a great place if you are with your bae. You will not only find several places to explore but you can also try various kinds of food. The delicious cuisines will make your love journey even better.
4. Olive Bar and Kitchen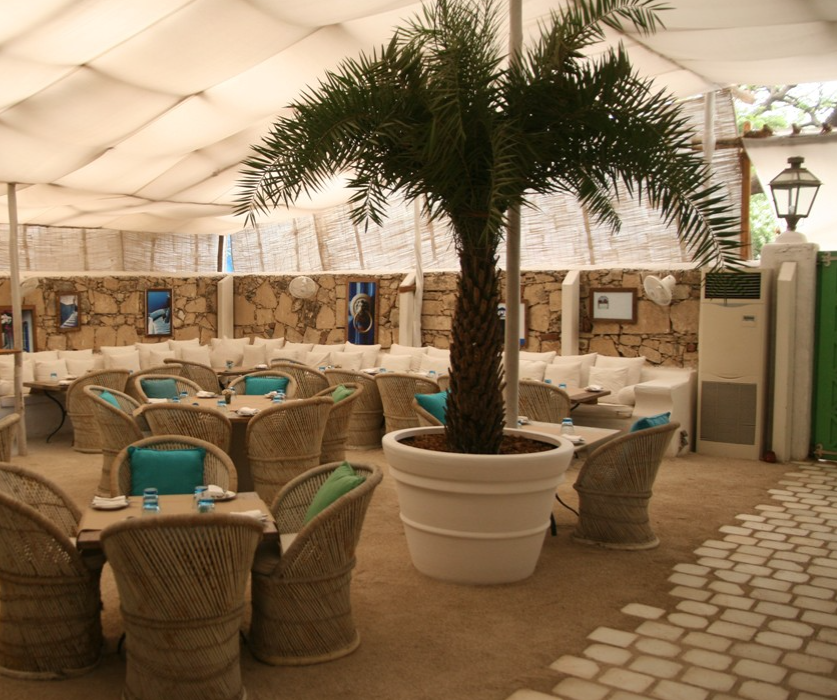 As we talk about romantic restaurants in Delhi, we cannot miss out on mentioning Olive Bar and Kitchen. From the ambiance to the widespread menu, everything here is wow. Do you know what enhances the mood here? It is the music. If you have not been to this restaurant yet, book a table for two this weekend.
Address: One Style Mile, Haveli No. 6, Kalka Das Marg, Mehrauli
5. Sevilla, The Claridges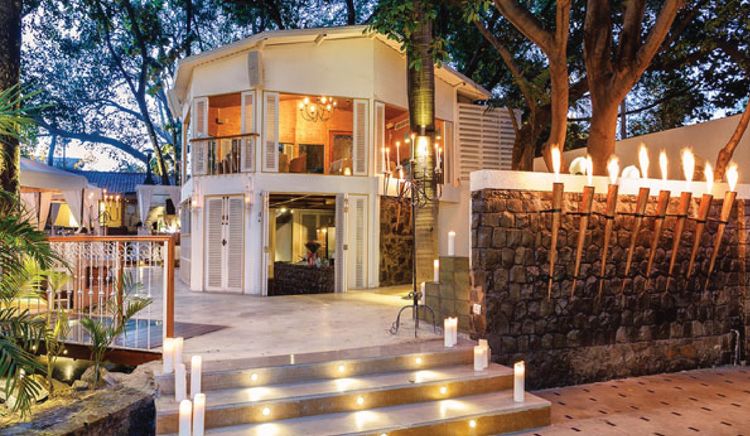 The romantic atmosphere of this restaurant makes it the perfect place to go with your partner. If you are celebrating your anniversary here, do choose from their collection of champagne. The Spanish food you will find here is sumptuous and must try.
Address: The Claridges, 12, Aurangzeb Road
Best street food in Delhi
You know what? To eat some of the best food in Delhi, you do not necessarily have to visit the restaurants. The street food options in the city are equally good. And if you are looking for the places in the city where you can find the best street food, the list is going to be long. Let us discuss a few of them:
6. Aslam Chicken Corner, Jama Masjid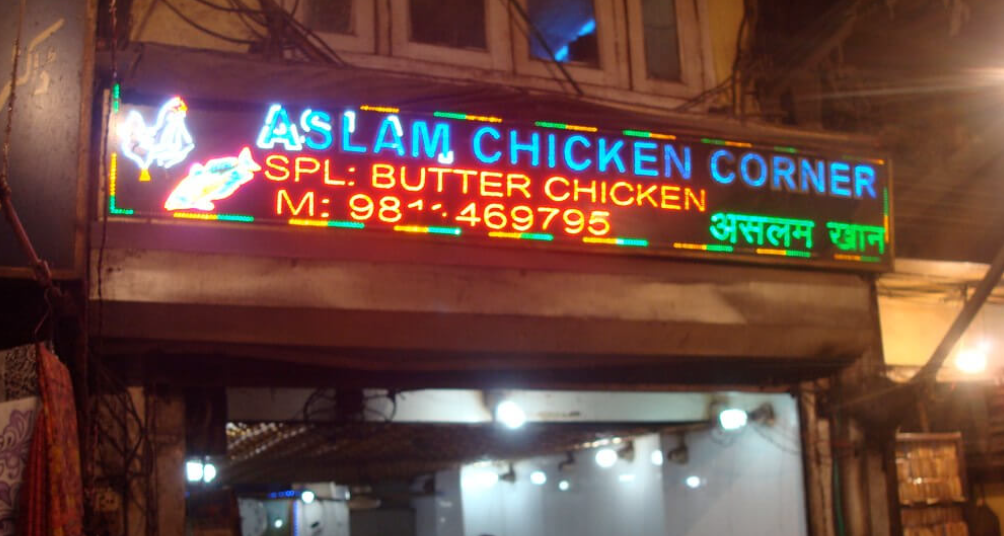 A name that you are going to remember for the rest of your life, Aslam Chicken Corner is certainly one of the best food outlets in Delhi-NCR to go to. You must have their butter chicken which is made with a heap of butter. Just for one day forget to count your calories and relish their food.
7. Dadu Cutlet Shop, Chittaranjan Park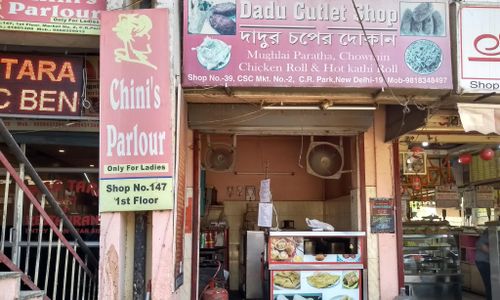 Are you a Bengali food lover and missing them a lot? Well, all that you need to do is to head to Dadu Cutlet Shop in Chittaranjan Park. You will come across almost all kinds of chops and cutlets here and can eat as much as you can. Once you are done, you can visit the next shop to try some Mishti Doi and Roshogolla.
8. Changezi Chicken, Pitampura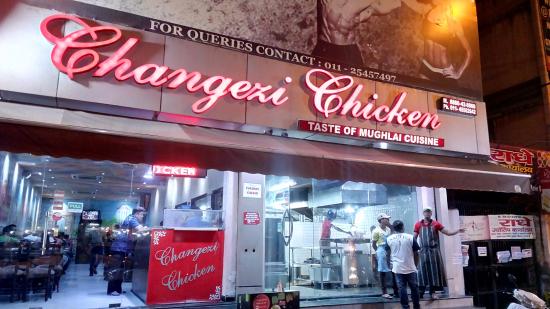 The outlet has been named after their signature dish which is Changezi Chicken. The meat is tender and the gravy is thick. This is certainly for people who prefer eating a bit of spicy food.
9. Brahmaputra Market, Noida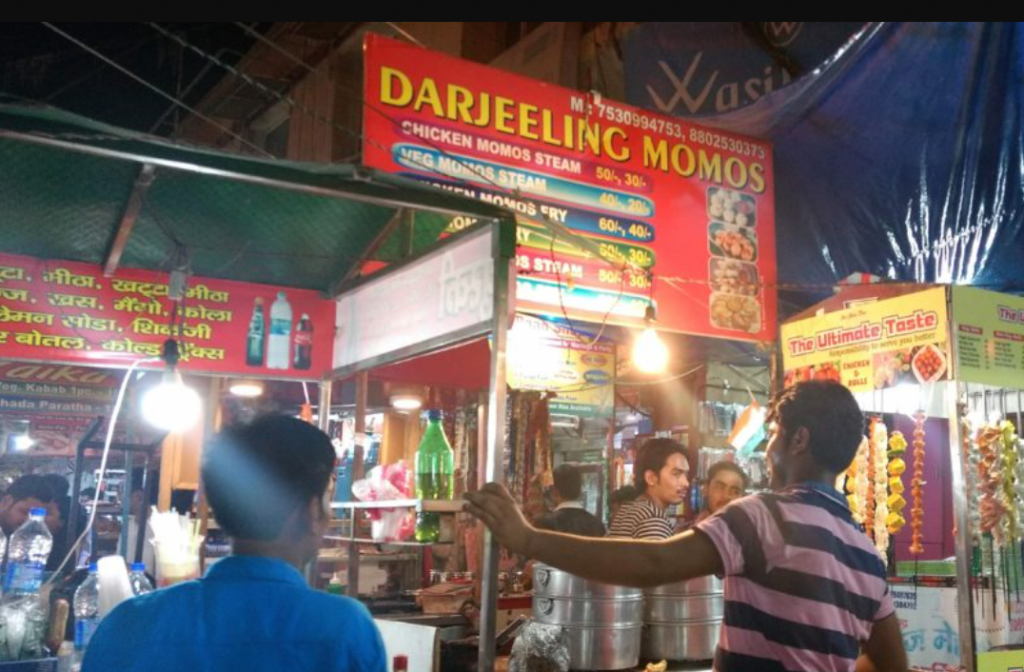 If you are a foodie, Brahmaputra Market in Noida is heaven for you. Biryani, Tunde Kebab with Ulta Tawa k Paranthe, Rolls, Momos, Gulab Jamun, etc. are some of the best options to go for here. This place becomes better during the winters.
10. Baba Nagpal Corner in Lajpat Nagar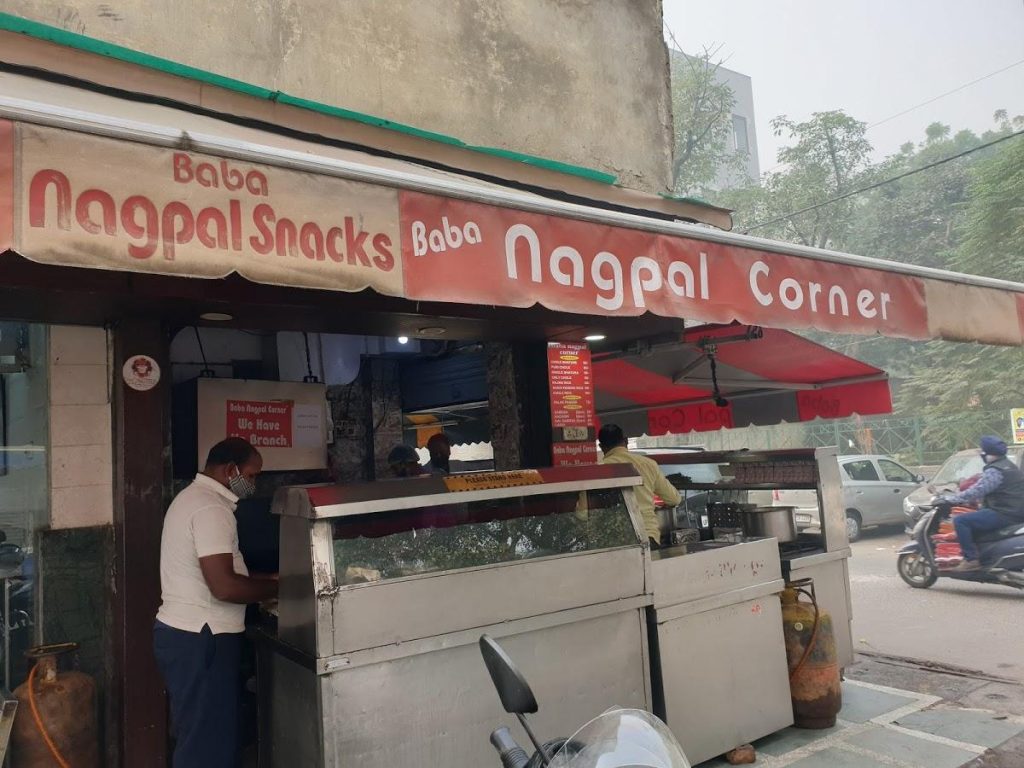 Baba Nagpal Corner in Lajpat Nagar is one of the best breakfast places in Delhi, especially if you want to start the food journey for the day like Dilliwaley. If you want a spicy option, you can try Kachori with Subzi.
The best time to visit Delhi is in the winter, from November to February. This is also the time you will have several things to do in the city such as exploring Delhi and nearby destinations, attending fairs, indulging in fun activities, etc.
Since the city is too big and it may take you quite some time to cover all the attractions, you can choose a car for rent in Delhi-NCR. To find a car of your choice and the best rate possible, you can opt for the Revv car rental service. The best part is that you can book the car from the comfort of your home and even receive it at the same address. Now visit the Revv website or browse through the app which you can download from Google Play Store iOS App Store.