Welcome The New Year at These Destinations for Road Trip Close to Delhi NCR
We all want our New Year to be extremely joyous and blessed! Isn't this the reason you specifically make it a point to enjoy the first day of this year in the best way possible? Because we all know that a good commencement of a New Year leads to the entire year to be awesome as well. So, how are you spending the first day of your New Year this time?
Travelling is that balm that has the power to soothe any kind of restlessness in you. No matter which destination you are headed to and for how short that holiday is, travelling away from home and routine always works! And if you are travelling at the commencement of New Year, then obviously their benefit doubles! Your good luck gets packed with you just like your travel bag and the fun, excitement, positivity, and happiness are the highest at such a time! So, when you are thinking of travelling to make your New Year the most joyous one, why don't you head to the Capital of India – Delhi – and the areas around it for the same? The road trips to Delhi NCR and destinations around it are going to be full of vigour and enthusiasm for sure.
Important things to keep in mind when travelling in and around Delhi.
Even if you aren't travelling to Delhi and the areas around it for the New Year, always head here during the winters because it's the best time to visit Delhi.
Types of visits recommended in and around Delhi —

sightseeing, adventurous, religious, historical, nightlife, fun, exciting, and leisure trips.
The destinations near Delhi that have the power to illuminate your New Year perfectly!
Though you can never be short of places and plans to spend and enjoy the best New Year Party in Delhi NCR, the New Year celebrations here are certainly going to be all the more enticing. Why? Well, because you are driving towards those exciting destinations and if you have opted for Revv car rentals for Road trips, then your friends or family accompanying you will certainly be most comfortable and extremely happy to travel. Then, let's not waste more time as the New Year is round the corner.
1. Mussoorie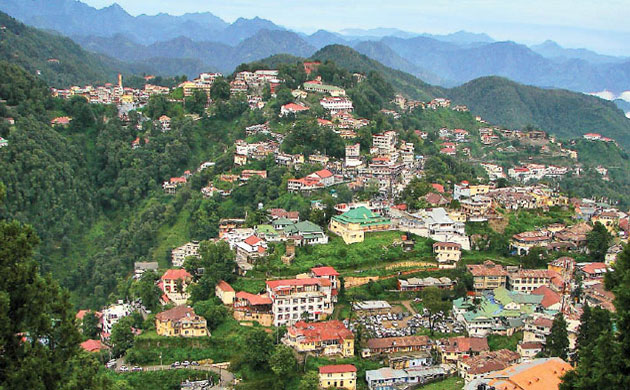 It's not necessary that your New Year should start in a club or at a rocking party, how about commencing it in a rocky terrain? Yes, we suggest you take your road trips near Delhi NCR towards Uttarakhand and reach Mussoorie. It's the sweetest hill station around and leaves you mesmerised by its beauty and breath-taking scenery. Starting the first day of the New Year in such a place is definitely a blessing in itself, what say?  
Distance from Delhi — 295 kilometres.
2. Shimla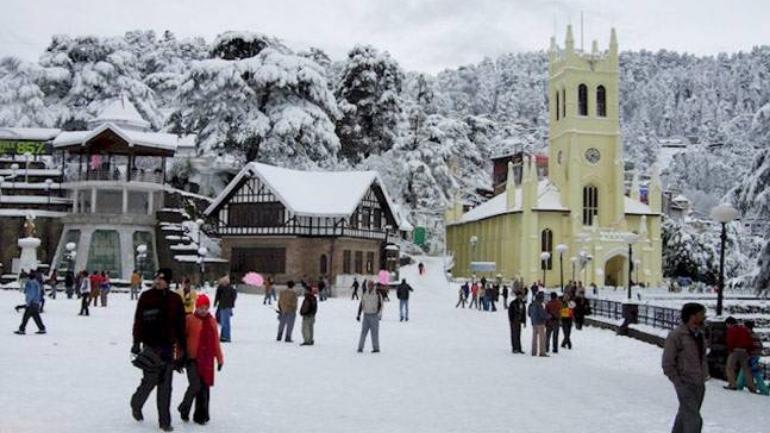 Want to start your New Year in the traditional manner with the blessing of the Lord and amidst the local friendly crowd with a magnificent beauty all around? Then simply check the good Car rentals from Revv and keep driving until you reach the famous colonial town – Shimla — in Himachal Pradesh. It's a captivating city that still has this old school charm of the Colonial Era and looks heavenly with the snow blanket in the entire city because of the extreme winters here. And if you want to dine and dance around, then the main square of Shimla prides in having some of the very famous clubs, parties, and discos as well. So, isn't the idea of a happy and chirpy New Year Celebration here enticing already? 
Distance from Delhi — 341 kilometres.
3. Nainital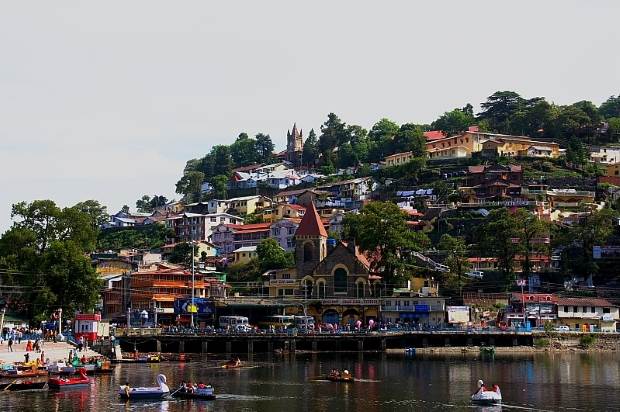 New year celebrations with road trips can turn out extremely favourable if the destination is as magical as Nainital. It's a quaint little hill station in Uttarakhand that has the charm to spruce up anyone's mood. The classical aura of the place that's always too delightful when it's any festival or New Year, the alluring natural beauty, and the fascinating lakes and hills — do we need to stress upon the perfect backdrop to celebrations here anymore?
Distance from Delhi — 300 kilometres.
4. Neemrana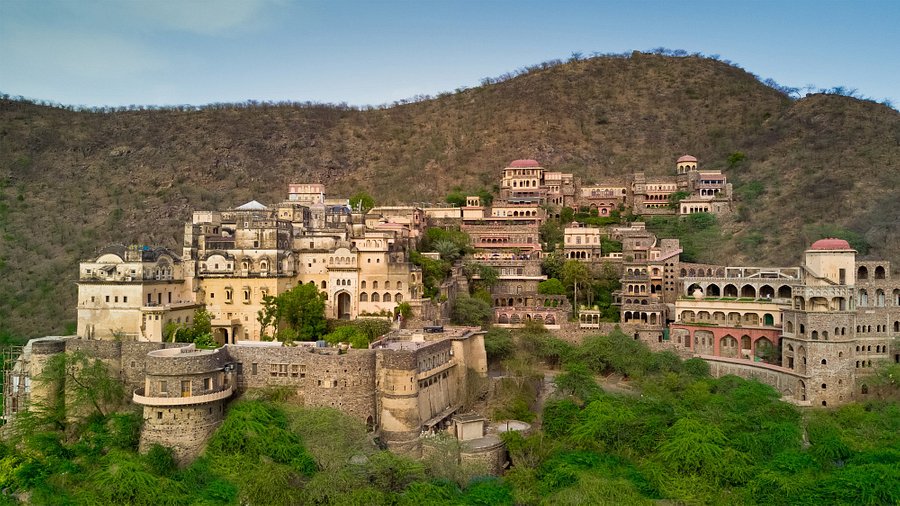 Want to spend the New Year like a king? Don't worry, the destinations around Delhi have the answers for your royal wish as well. Just opt for the hassle free car rental for road trips and drive straight towards Alwar in Rajasthan. Neemrana is a small town in this place that has some very impressive forts and palaces. You can book any one of the ancient forts for your New Year celebrations and spend the time like a royalty here.
Distance from Delhi — 125 kilometres.
5. Lansdowne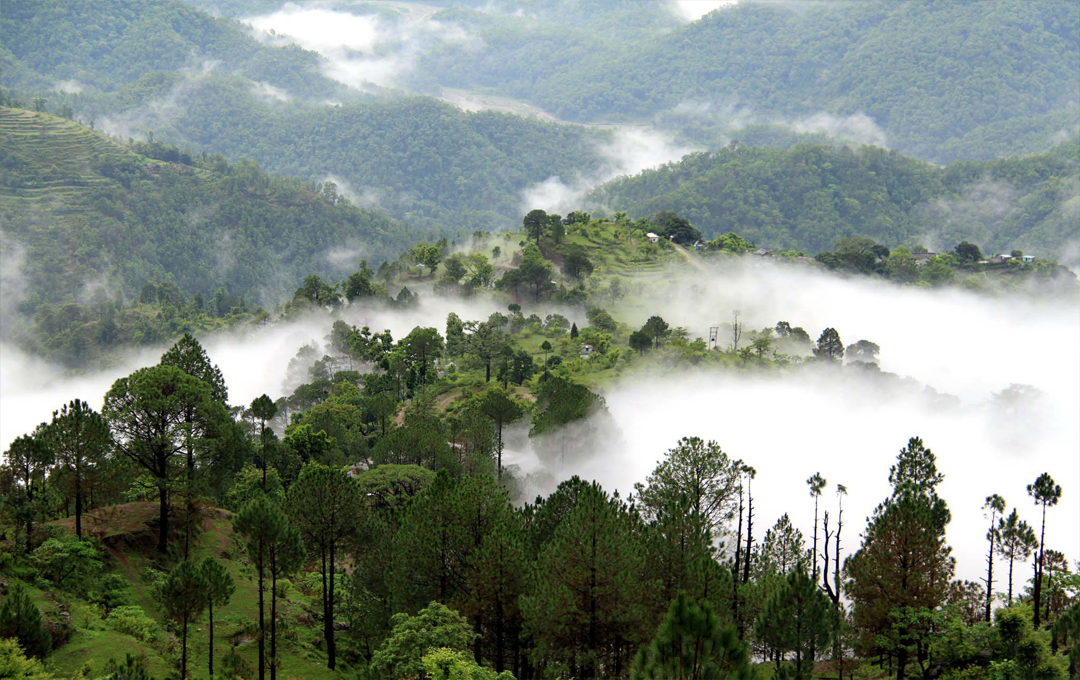 The favourite getaway for Delhi residents, Lansdowne is a super appealing little hill station of Uttarakhand. Previously used as the military base, this small town is now one of the most seductive and romantic locations around Delhi. Road trips from Delhi aren't going to be as happy as this one if you intend to spend a calm time away from the city with your love in this town.
Distance from Delhi —260 kilometres.
6. Bir Billing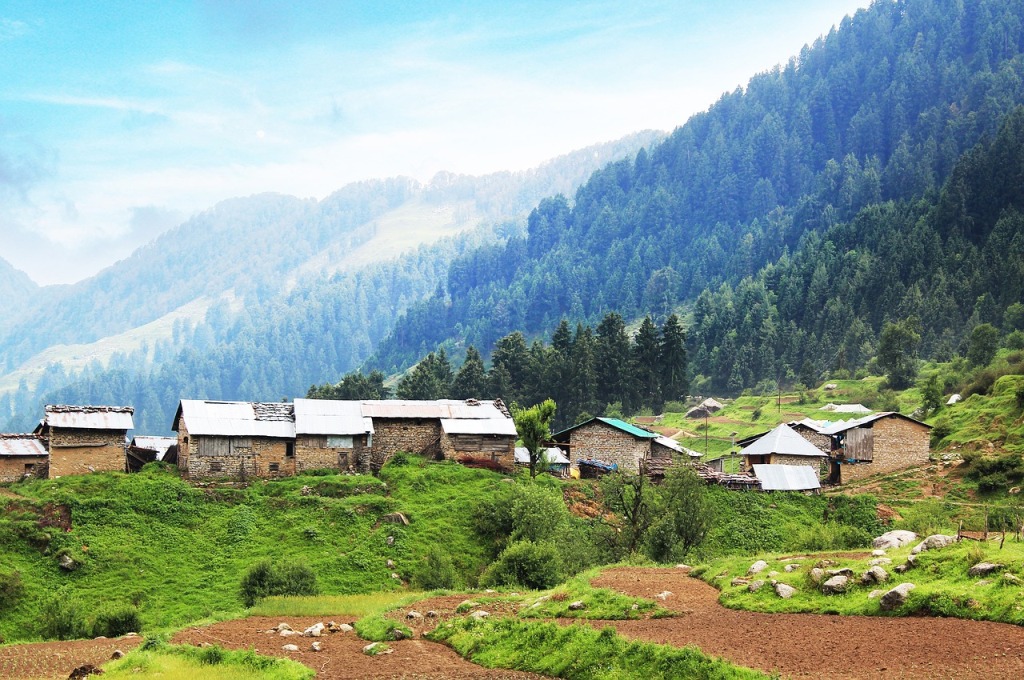 Are you and your buddies planning to make this New Year the most exciting one with sports and thrill? Then simply head to Bir Billing in Himachal Pradesh. The place is a bounty for sports lovers and you can indulge in activities like paragliding, trekking, river rafting, etc here. We suggest –plan for a camping for New Year celebrations here for added fun.
Distance from Delhi — 516 kilometres.
7. Dalhousie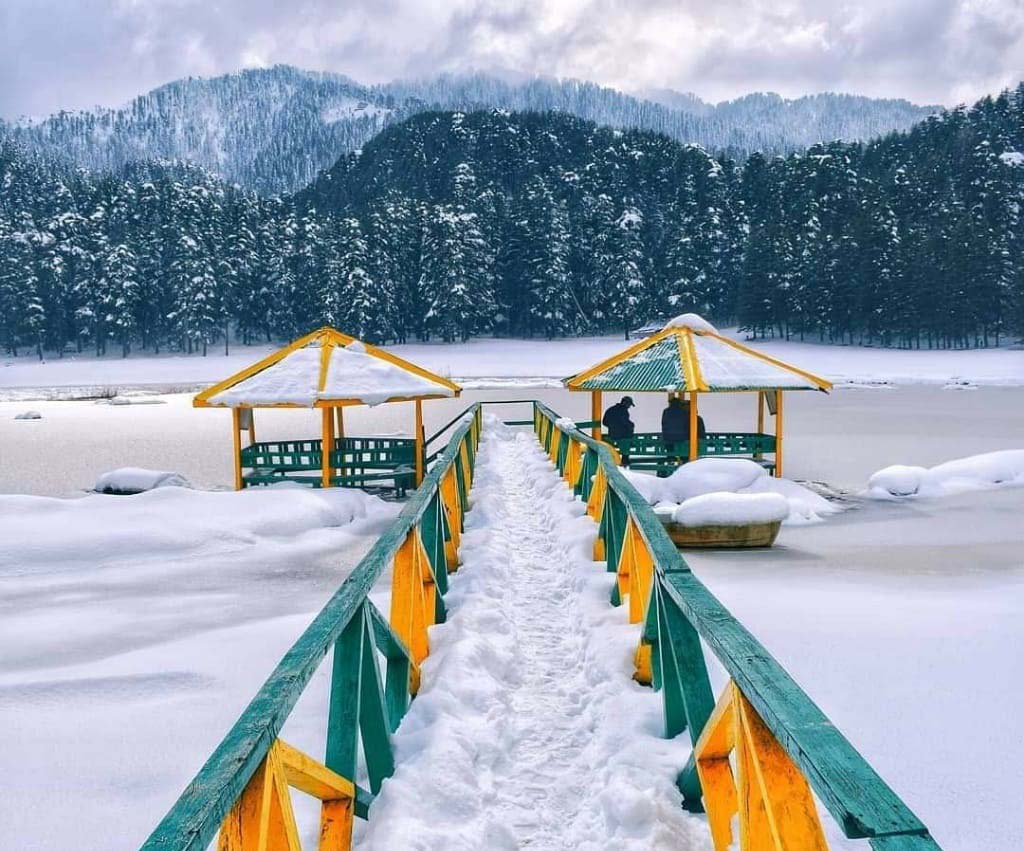 Want to enjoy the New Year as if you are in Switzerland? Then you shouldn't stop your car until you reach Dalhousie in Himachal Pradesh. We couldn't find enough words to describe this spectacular and stunning town. The arresting hills, high snow covered mountain peaks, mesmerising lakes, and lush greens is going to create a heavenly view for your first day of the New Year. 
Distance from Delhi —560 kilometres.
8. Kanatal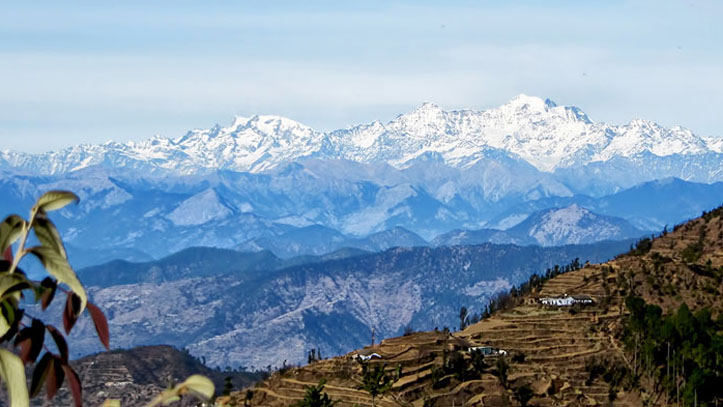 For hosting a New Year party on the white snow-covered hills, simply head to Kanatal in Uttarakhand. The rustic place with a beautiful aura is a magical location to start your New Year with the dash of good luck. Enjoy snow play here while you are waiting for the clock to strike 12.
Distance from Delhi — 321 kilometres.
9. Kasol
Remember the postcard pictures of a quaint valley covered with water that's turned into snow and the fine moon providing the natural light to beautify this area? Want to spend your New Year eve in such a charismatic and romantic atmosphere? Then why don't you drive to Kasol in Himachal Pradesh? It's certainly an alluring and peaceful place to start your New Year in! 
Distance from Delhi — 518 kilometres.
10. Manali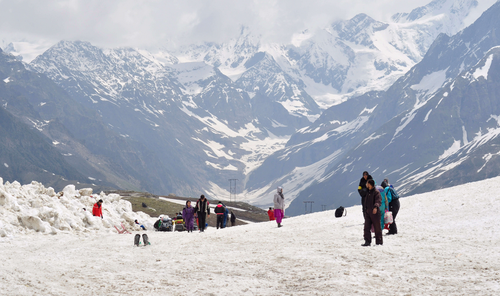 Fun never ends in Manali. And it's absolutely true! Just gather your friends and drive towards Manali in Himachal Pradesh to party amidst the thick snow and splendid beauty. What's more, a skiing experience here along with other adventurous activities is surely to make your New Year more fabulous.
Distance from Delhi — 540 kilometres.
11. Rishikesh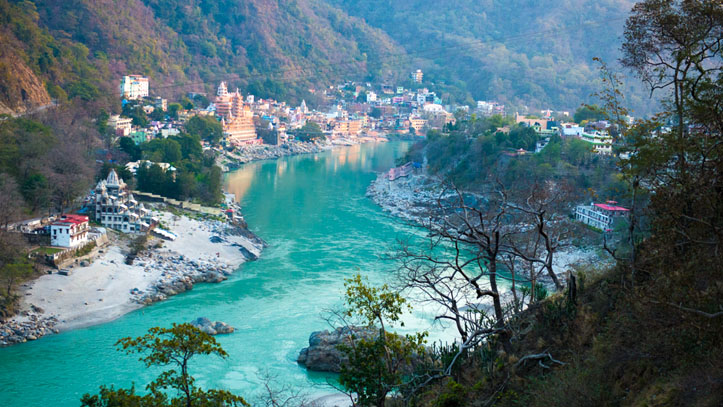 Have a soul enlightening beginning to the New Year in Rishikesh. Here you'll find exciting activities like river rafting, trekking, and paragliding making your days awesome and camping and bonfire parties during the nights to add life to your New Year's Eve. (Pro tip- opt for an open DJ party here if you are ready to dance your heels out during the New Year.) As the day dawns, visit the temples or take a dip at the holy Ganges for a blessed New Year. 
Distance from Delhi — 247 kilometres.
We are sure you are already calling your partners in crime to start the journey immediately. But remember, stay safe, don't drink and drive — and rent a car in Delhi from Revv before you commence your journey.