Experience Authentic Durga Puja in these West Bengal Destinations 
Durga Puja is one of the biggest celebrations in West Bengal. It is widely accepted that during the Durga Puja the entire West Bengal transforms into one big celebration. You can find some amazing pandals that are made by specialist artisans from around the state. Just watching these elaborately decorated pandals becomes one of the things to do in Durga Puja that attracts people from all parts of the country. Not just Bengalis but other communities too that call West Bengal their home, participate enthusiastically in the celebrations making a great example of communal harmony. If you too want to come to West Bengal and enjoy during the Durga puja, we can recommend some of the places where you can witness it in all its glory. These places will grant you a glimpse of Durga Puja and get you in the mood to celebrate the "Pujo" with the locals. Here are the top picks in West Bengal to see Durga Puja celebration in 2020:
8 Best Places in West Bengal to See Durga Puja Celebration in 2020
1. Kolkata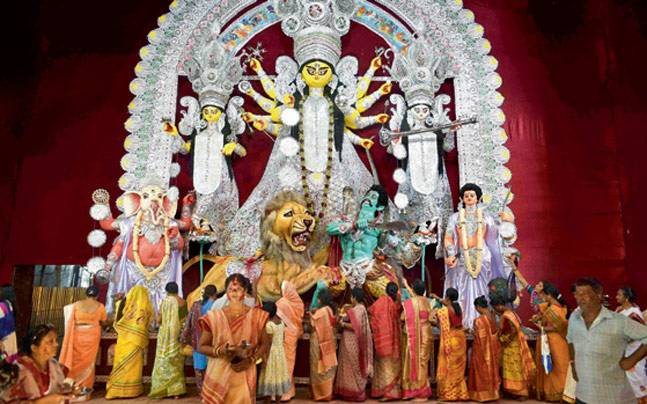 One of the places to visit in West Bengal where Durga puja is celebrated on a really large scale is Kolkata. People from across the world visit Kolkata to witness this beautiful festival which runs for four days. The celebration starts almost a month ahead and pandals are erected a couple of months ahead. Apart from visiting several pandals, you can also try tasting some of the mouth-watering cuisines and sweets in this city. If you ever get a chance, you must visit Kolkata once during the celebration of Durga puja.
Tourist attractions: Victoria Memorial, Indian Museum, Dakshineshwar temple, etc.
2. Howrah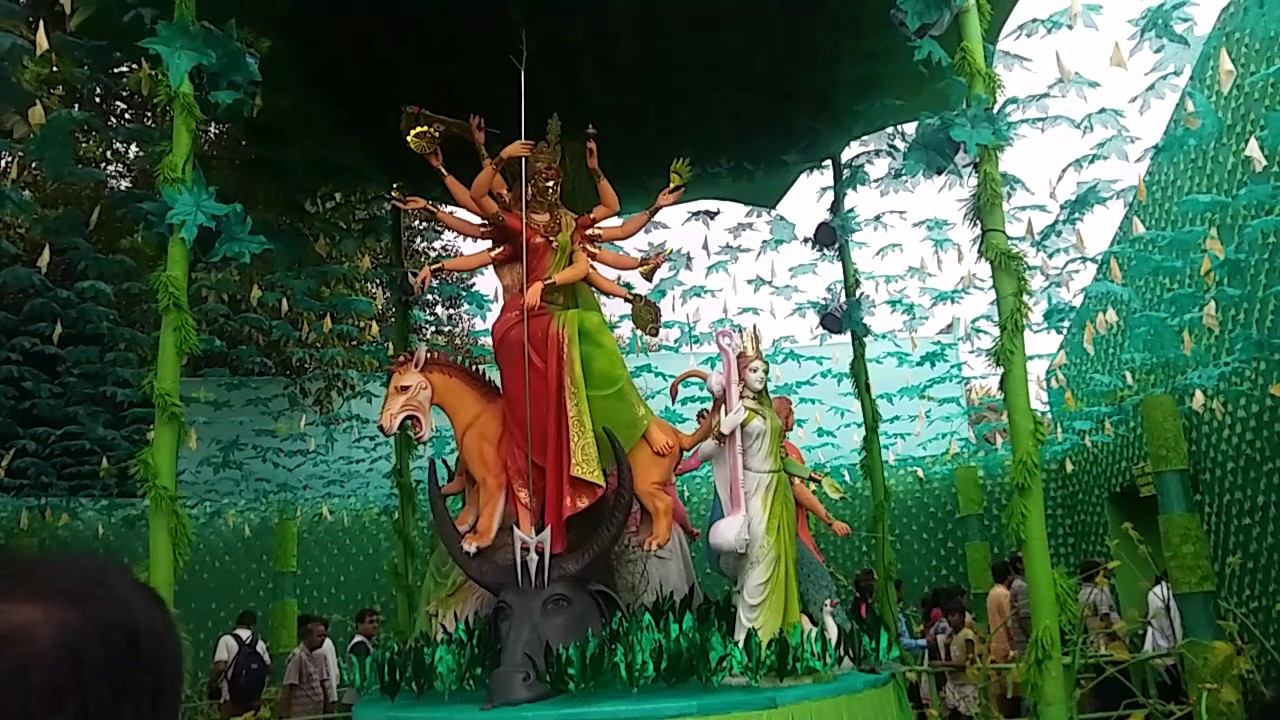 Located in proximity to Kolkata, Howrah is one of the famous places in West Bengal for Durga Puja. You can see some of the most beautifully erected pandals in Howrah. Even the idols you will find here are unmatched. During the Durga puja celebration, you will find several eating joints in the city where you will come across lots of authentic Bengali cuisines and a wide variety of sweets like Rosogulla, Sandesh, etc.
Tourist attractions: Howrah Bridge, Marble Palace, etc.
3. Durgapur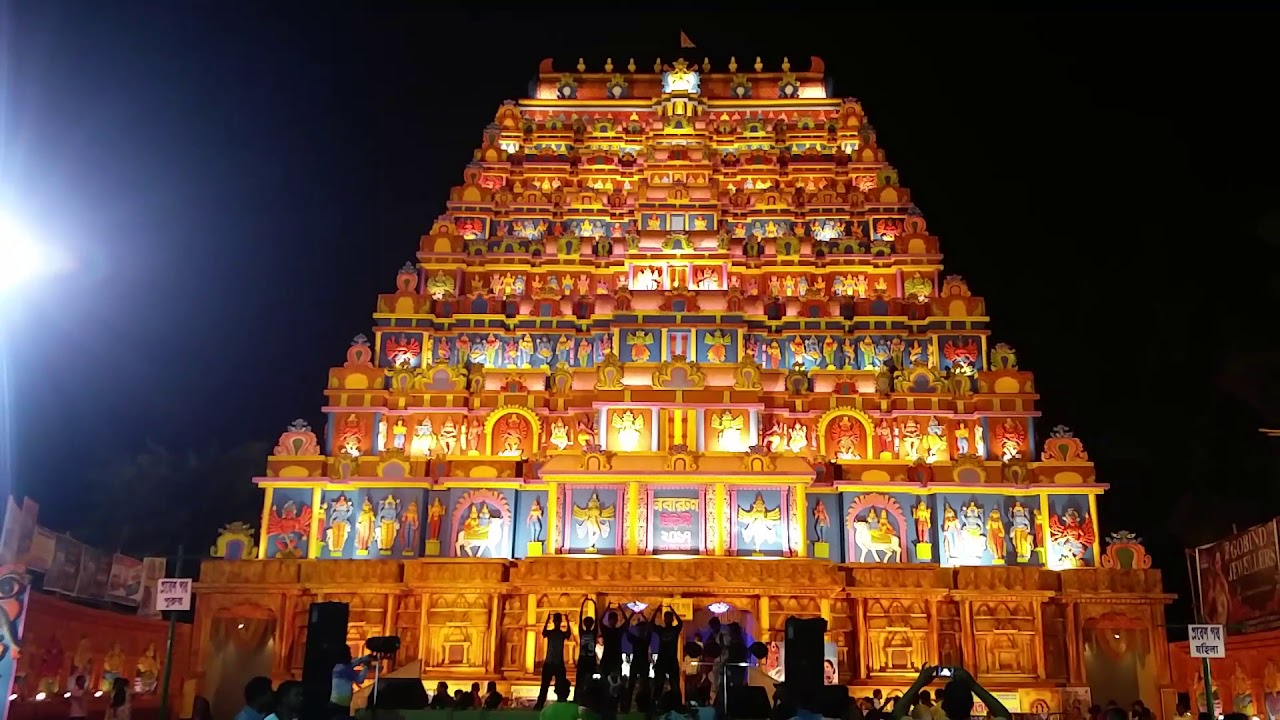 Durgapur is also one of the top places in West Bengal to enjoy Durga puja. Here you will see some of the most beautiful idols of Goddess Durga along with attractive pandals. Artisans and craftsmen from across the state put their best efforts to come up with some of the best and unique idols of Gods and Goddesses and their pandals during this time of the year. Right in front of the pandals, you will find several food joints where you can go and eat some sumptuous delicacies of the locale. If you are a foodie, who is especially in love with Bengali cuisines, you will love Durgapur and its puja pandals.
Tourist attractions: Durgapur Barrage, KMP, etc.
4. Birbhum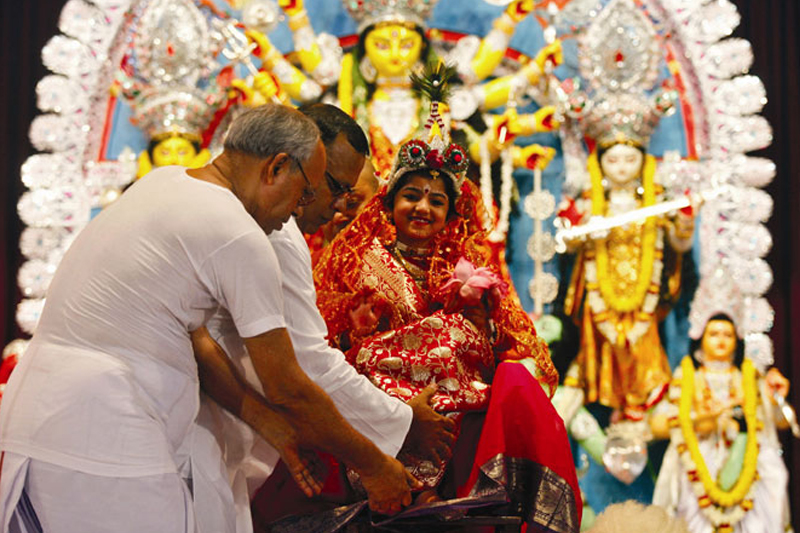 Durga puja celebration in Birbhum district is a little different from the rest of the state of West Bengal. You can find a lot of representation of folk culture in the Durga Puja celebration of Birbhum. You may not find huge Durga puja pandals in Birbhum, but you will surely find the most beautiful idols of Goddess Durga here.
Tourist attractions: Ballavpur Wildlife Sanctuary, Sonajhuri Forest, etc.
5. Bankura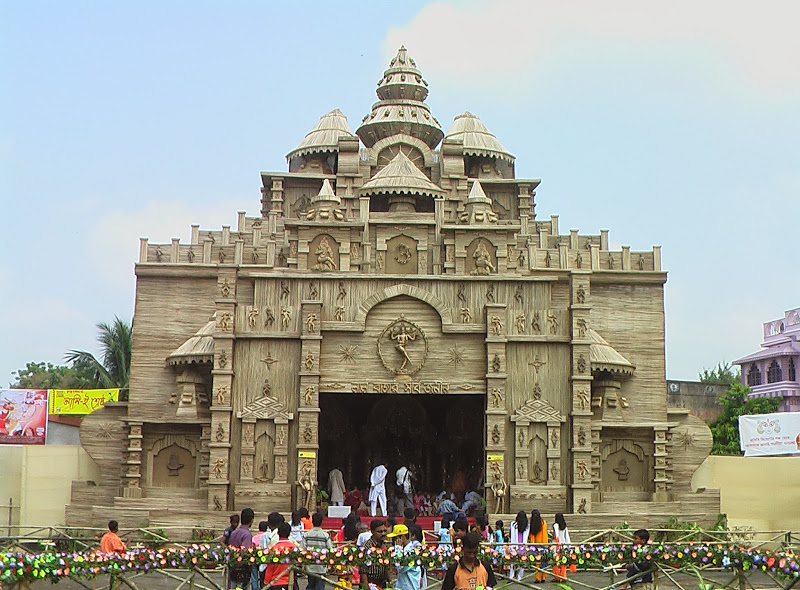 Bankura is usually famous for its rich culture and heritage, which are depicted in paintings, dance, and music. A lot of its depiction can also be seen in the Durga puja pandals and idols. The creativity the artisans showcase in creating the idols and pandals are worth appreciating.
Tourist attractions: Susunia Hill, Biharinath Hill, Muktamanipur Dam, etc.
6. Siliguri
If you are looking forward to witnessing one of the best Durga Pooja celebrations in India, you should include Siliguri in your list of places. You will see people enjoying the celebration even at 3 am. The pandals you will find here are some of the best, and so are the idols of Goddess Durga. The eateries you will find right in front of the pandals offer some of the most delectable cuisines and items. The city looks gorgeous during the days of Durga puja.
Tourist attractions: Salugara Monastery, Bengal Safari, etc.
7. Cooch Behar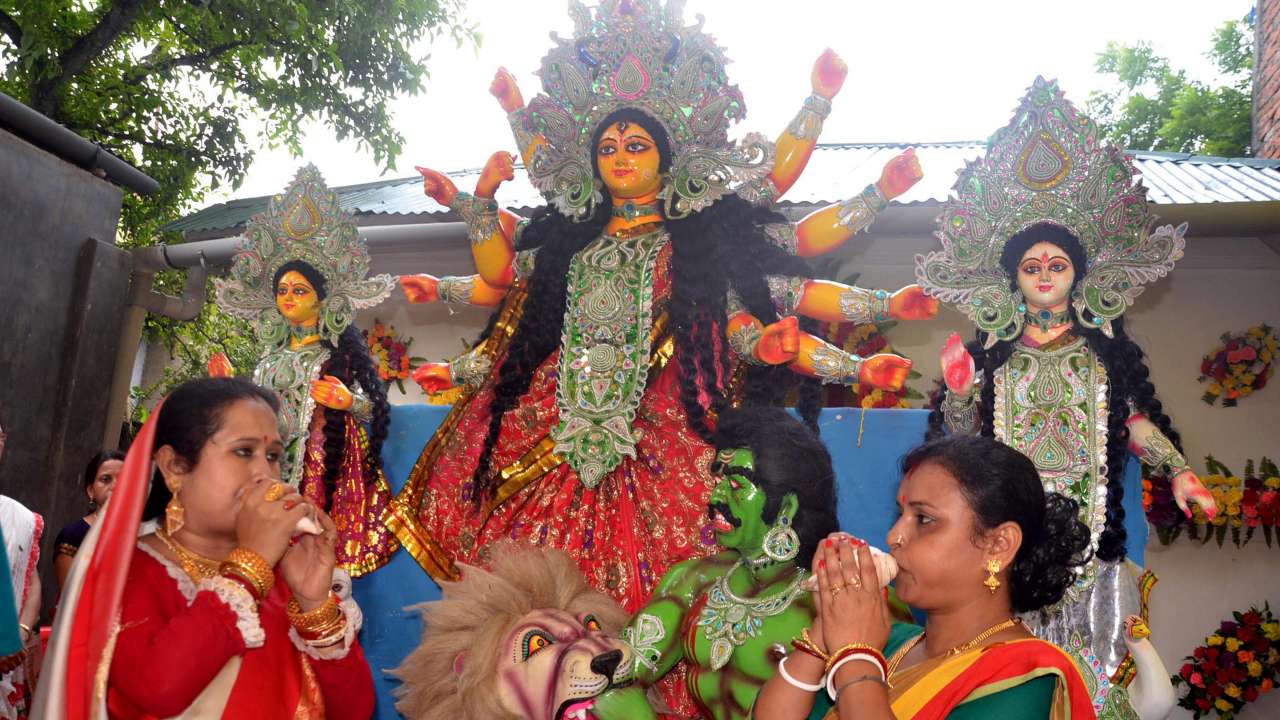 Cooch Behar is famous for coming up with the largest idol of Goddess Durga. Though the city is smaller than the rest of the cities in West Bengal, you can enjoy every bit of your stay here during Durga puja.
Tourist attractions: Cooch Behar Palace, Sagardighi, etc.
8. Jalpaiguri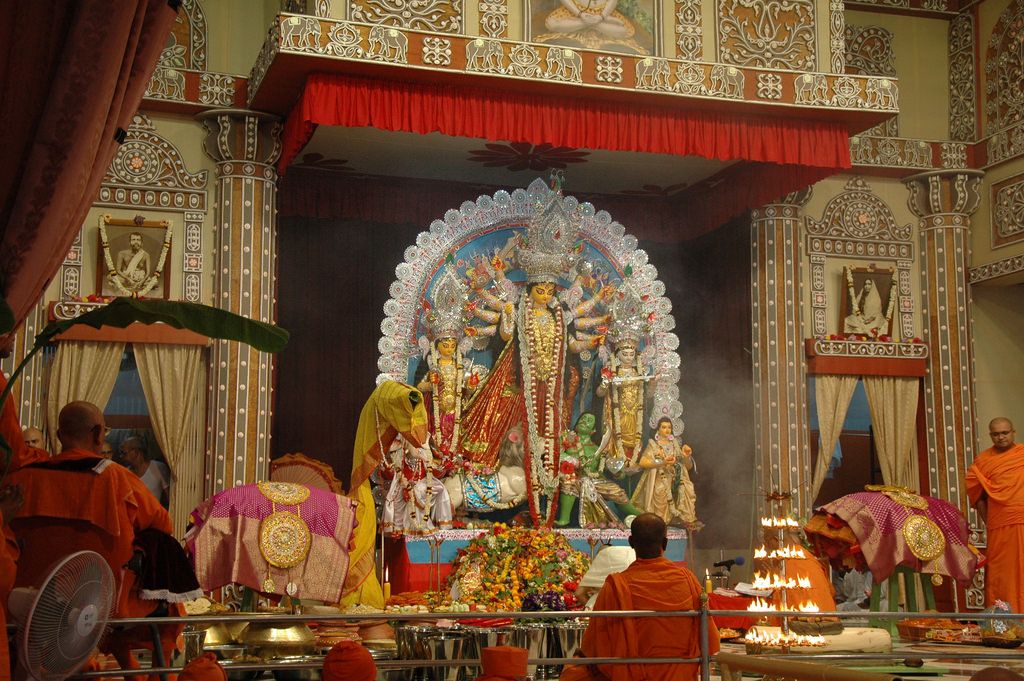 Jalpaiguri is another city in West Bengal, which witnesses visitors from nearby cities who visit the place to be a part of the celebration. You can visit this place without a second thought to witness some amazing Durga puja vibe. Apart from seeing the gorgeous pandals and Durga idols, you can try some of the best and delicious Bengali cuisines and snacks here.
Tourist attractions: Teesta Udyan, Rajbari Palace, Devi Choudhurani Mandir, to name a few.
All these places are great if you want to celebrate Durga puja in Bengal and take part in the local festivities. Apart from these, there are numerous other places where Durga puja celebrations take place in West Bengal. Taking part in these celebrations is an excellent way for you to witness the Bengali culture and heritage at its finest. As each of these places has several pandals to which you may want to drive, it is advisable to use the Revv car rental services. With Revv you will get the freedom to take rides on an hourly or daily basis and you can book your ride in advance to make sure you have the ride during the Durga Puja celebration dates in 2020.