Explore Jaisalmer on Powerful Mahindra Thar by Revv Self-drive Cars
If you ever wanted to see beauty amidst the desert, you should visit Jaisalmer. Located in mid of the Thar Desert, Jaisalmer is one of the most fascinating cities in the country. From palaces to forts, there are so many things to do and see in this city. You can also visit numerous Jain temples here, which are ancient. Also called the Golden City, Jaisalmer is well-connected to other cities in India. The best time to travel to this city is during the winters between November and February. Some of the top attractions in the city are mentioned herein below:
7 Best places to visit in Jaisalmer in Revv cars 
1. Gadisar Lake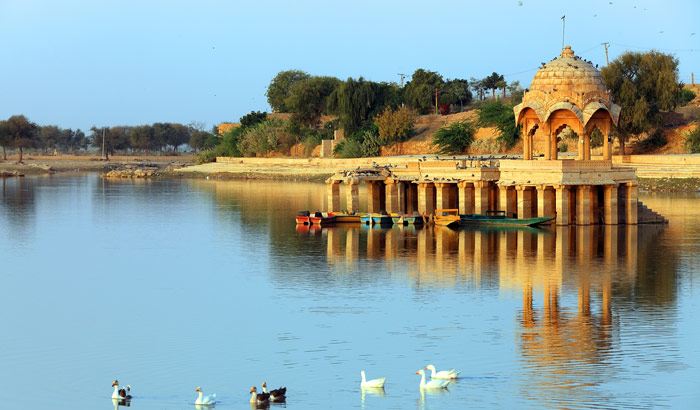 Perched a bit outskirts of the city, Gadisar Lake is one of the most beautiful places to visit when you are in Jaisalmer. This is a great option for people who are looking for tranquility. During the 14th century, Gadisar Lake was a major source of water for the whole city. Today, you can of course enjoy scenic views here and also indulge in boating.
Ideal duration: 2-3 hours
2. Patwon ki Haveli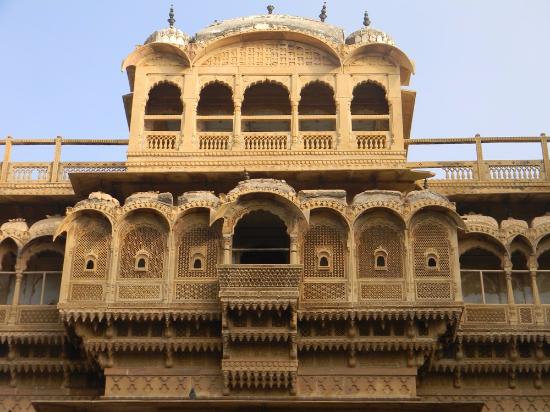 You are visiting Jaisalmer and not taking a tour of Patwon ki Haveli, oh no, that's just not possible. The intricate carvings on the windows as well as balconies of the haveli are something that will keep you glued for a long time. You will find around 60 balconies here and a huge and airy courtyard. The artefacts and stonework here are worth witnessing.
Ideal duration: 1-2 hours
3. Jaisalmer Fort
Jaisalmer Fort is one of the most important places to visit at Jaisalmer. This fort is located in the Thar Desert and looks like a sandcastle. It is a great place for people who appreciate architecture. You will get to see typical Rajasthani architecture in this fort. This is also popular for being the largest living fort in the country. Jaisalmer Fort is also a UNESCO World Heritage Site. The fort has several gates from which you can enter. The gates have names such as Bhoot Pol, Ganesh Pol, Suraj Pol, and Hawa Pol.  The courtyard here is called Dussehra Chowk. Inside the fort, there are some more attractions like Fort Museum, Maharwal Palace, Jain Temples, Cannon Point, and Laxminath Temple.
Ideal duration: 3-4 hours
4. Jain Temples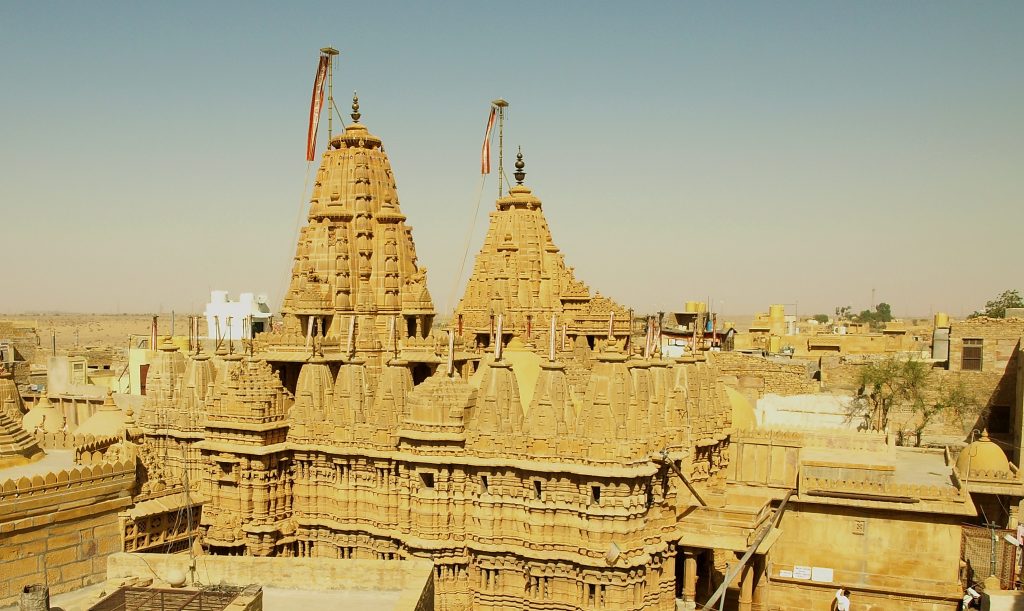 It does not matter whether you are religious or not, you are going to love your tour of these Jain Temples. Located inside the Jaisalmer Fort, you can find Dilwara style of architecture in this fort with intricate architecture. The history buffs can take some more time and visit the Gyan Bhandar Library to find more facts about these temples.
Ideal duration: 1-2 hours
5. Kuldhara Abandoned Village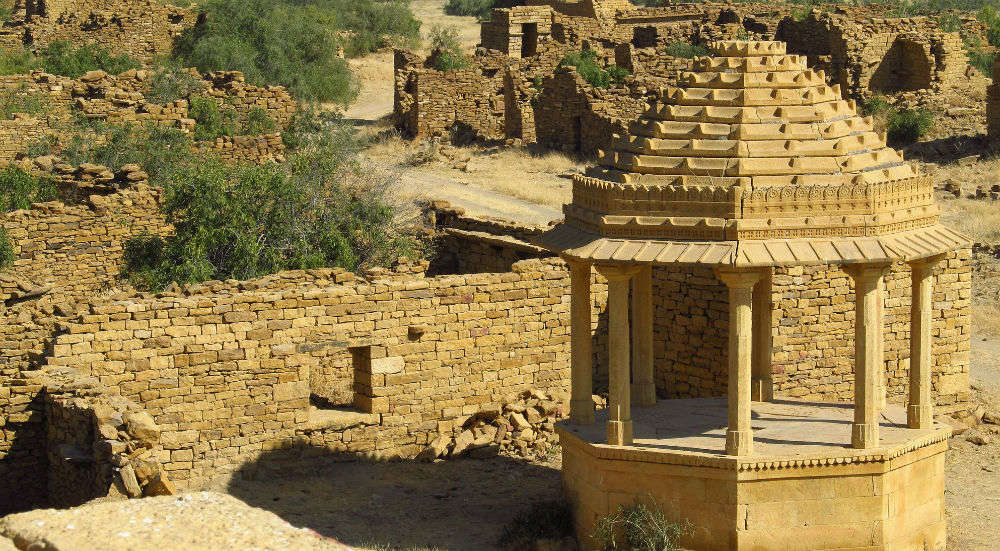 Ask the locals in Jaisalmer, they will call this place a ghost village. The locals also say that the Paliwal Brahmins were the natives of this hamlet and they left the place within a night. Ever since then, nobody dwelled here. The hamlet is in ruins now. 
Ideal duration: 2 hours
6. Sam Sand Dunes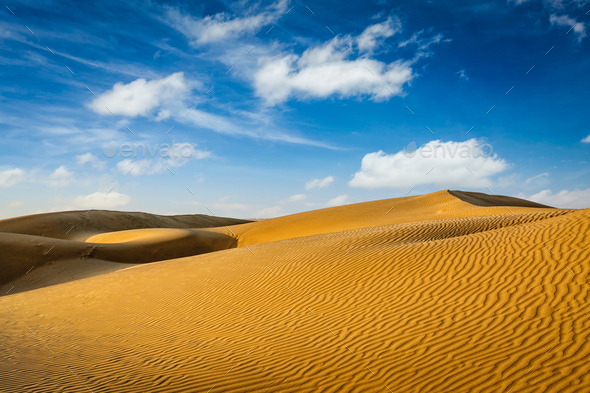 Visiting the desert also means witnessing the very popular Sam Sand Dunes. Both the sunrise as well as sunset look splendid here. You can choose to go on a camel ride and a desert safari here. You will also find campsites here where accommodation facility is arranged for tourists. After dusk, you can enjoy the performances such as folk dance and music along with Rajasthani cuisines. Make sure you click as many photographs as you can.
Ideal duration: 3-4 hours. If you are planning to stay in the camp, it may be a couple of days
7. Salim Singh ki Haveli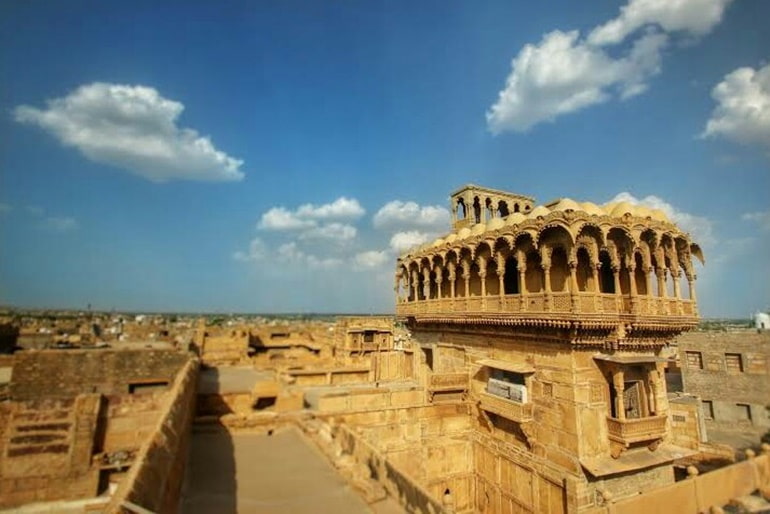 Salim Khan ki Haveli is certainly one of the best things you are going to see at Jaisalmer. The palace has 38 balconies and intricate carvings. It is a great place for people who love art and sculpture. You can also find several outstanding paintings here. When you enter the palace, you will be able to find two tuskers made of sandstone, right on the gate. This gives a pure royal look to the haveli. Locals call this haveli Jahaz Mahal.
Ideal duration: 1-2 hours
When you are on your road trip to Jaisalmer, you need a car that is suitable for the desert. One of the best vehicles for the place is Mahindra Thar. Where to find it from? Well, get a self-drive car rental service and choose Mahindra Thar from the list that you will find both on the website and the Revv app.
How to book cars from Revv?
Revv is one of the leading car rental companies in India from where you can find some of the best cars. You can choose a car rental or car subscription service from them. Car rental from Revv is known for its affordability. Let us check out the steps through which you can very easily book a car.
The foremost thing to do as you want to book a car is to download the Revv app which you can find on Google Play Store or iOS App Store
Now once the app is installed on your phone, you have to open it and click on the car rental option
Select the date and time for which you need to car rental service
Now choose from the long list of cars that you can find on the app
You would be required to enter the details on the page and also choose if you want to drop the car anywhere in the city and not just at your address
Now proceed ahead and wait for the car to be delivered to your address.
While doing all of these, you need to make sure that you have your valid Driving License which you have to show to the company while receiving the car.