Road Trips to Kolkata to Make Your Holi Fabulous
Yes, it's Holi already! And we all are way too excited to dive into the spirit of the festival. Of course, even you are! The joy of playing with colours, showering each other with greetings and filling the air with laughter – what is not to like about this festival?! This is a sign of a new season, new beginning. And naturally when it is a festivity, we share the special moments with closed ones, friends, and families. And imagine if all the enjoyment happens at a special place! Wouldn't that add a special zing?! 
We know you love to spend your special moments of Holi with your family and friends (as usual!). But how about changing the venue and the location this year? Like, you can travel to Kolkata, the city with a unique feel and zeal and experience their distinct way of celebrating this festival. We're sure you would love this amazing feeling of enjoying the same festivities with the same gang of people but at a different location. And believe us, there are quite a few really astounding Holi celebration destinations in Kolkata that are worth visiting.
Important things to keep in mind during Holi celebrations in Kolkata
The date of celebrations in the city — Holi falls on the 18

th

March 2022 and that's the main day of celebrations in this city. Celebrations often continue till the evening of the next day – 19

th

March 2022 in this case.

Other things to do in Kolkata apart from Holi celebrations — Though you'll be deeply engrossed and busy in the things to do during Holi in Kolkata, but there are certain other things seeking your attention as well when you visit here. Like, you can visit the famous Victoria Memorial – the museum dedicated to art and history, the most alluring Howrah Bridge, the holy Dakshineswar and Kalighat Kali Temples to pay homage, the classical Marble Palace, and check out the street vendors for arty, handicrafts, and textiles and experience the street food. You may also delve into the Colonial vibes exuded by the areas of Bow Barracks, Chowringhee or Park Street.
8 Holi Party and Event Places in Kolkata in 2022
The destination Kolkata is known for its warmth. Also, the fact that the city embraces all and sundry and makes everyone her own. Every festival is celebrated here with zeal. Holi, from the religious and mythological perspective, is believed to revolve around Sri Radhika and Sri Krishna. However, in Kolkata, the spirit of colours upholds the essence of harmony – of unity in diversity. Now that you are here to celebrate Holi, let's explore the places in Kolkata for Holi celebration. And as you are travelling through roadways to this city, you can cherish the mesmerising views that sing the Spring saga in the city – trees flooded with Gulmohar and Palaash flowers would form a fiery backdrop for the Spring fest. Now for the best places to hit in order to make your festival of colours more fascinating, read on!
1. Rangleela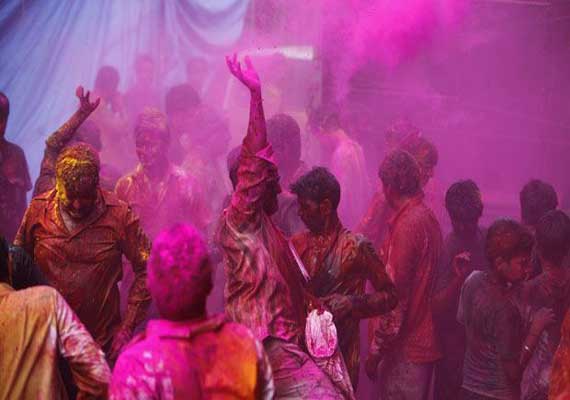 The Rangleela festival happening at the Vedic Village Resort is one its kind. Groove at the best music played by the famous DJs of the city and tap your feet with live performances happening there. With unlimited food and beverages, this is going to be the most rocking party of the city. Play to your heart's content with the colours and drink as much of thandai as you can to ensure that your festival is celebrated in the best way in Kolkata.
Date of the event — 19th March 2022 at 10.00 AM
Entry fees — 999 INR 
Venue – The Vedic Village
Shikharpur, P.O, Bagu, Newtown, Kolkata, West Bengal 700135, India
2. Rang Durbaar 2.0 @ Holiday Inn Kolkata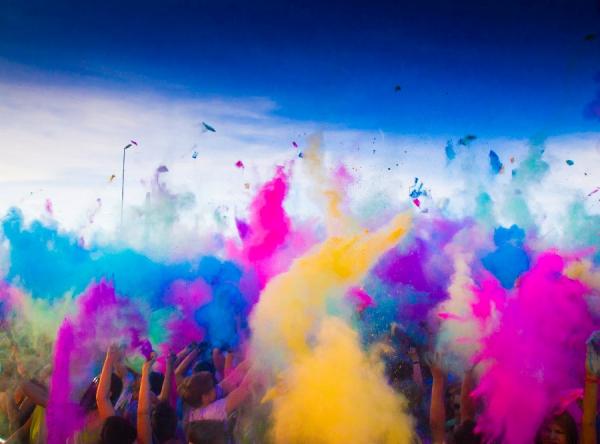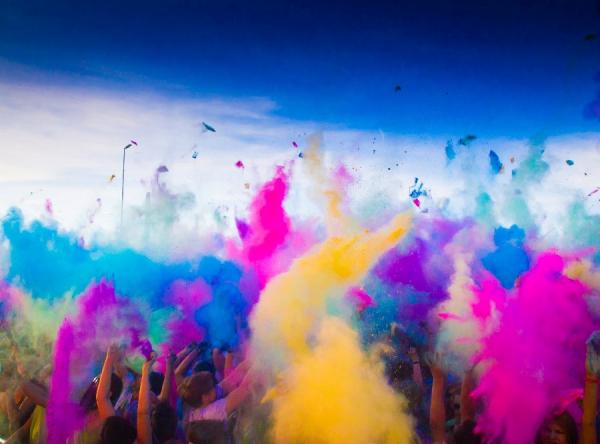 Hop into your safe and sanitize car rental in Kolkata and quickly drive towards the Durbar Holiday Inn. The rain of colours is waiting to welcome you in this place. With exotic food, super enthusiastic crowds, and lots of live music and fun, you'll be totally engrossed in playing Holi like never before.
Date of the event — 19th March 2022
Time – 11.00 am onwards
Entry fees — 799 INR 
Venue – Durbar Holiday Inn, Biswa Bangla Sarani, Near City Centre 2, Dash Drone, Newtown, Kolkata, West Bengal 700136, India
3. Rang De Holi 2022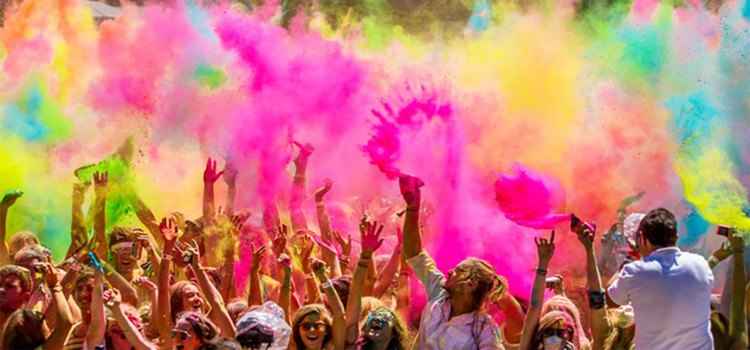 Rang De Holi 2022 will give you the chance to really enjoy Holi. You'll find loud music, delicious Holi meals, beverages, thandai, and plenty of fun and adventure all in one spot, so come celebrate Holi with your team. Feel the wonder of colours by catching in the excitement.
Date of the event — 19th March 2022
Time – 9.00 am – 6.00 pm 
Entry fees — 499 onwards
Venue – City Square Ground (Near Central, New Town), Kolkata
4. Balam Pichkari Beach Holi Festival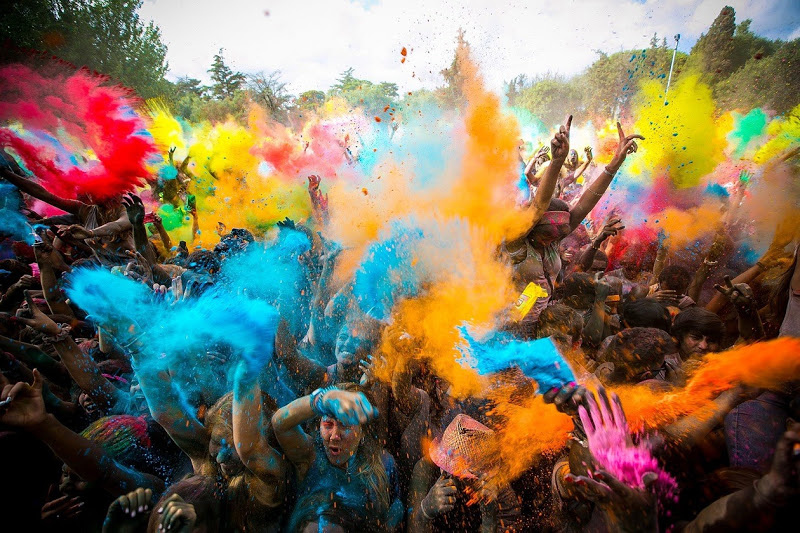 One of the very exciting Holi party places in Kolkata is at the Mousuni Island which is around 110 kilometres away from Kolkata. And the Balam Pichkari Beach Holi Party would be the best festival you can attend at this location. The joy of dancing freely on the beach and playing with colours under the open sky amidst rocking music is something really different. And don't forget, when the party and destination is so rocking, even the food and drink would be top-notch.
Date of the event — 18th March 2022 at 6.30 AM
Entry fees — 3800 INR
Venue – Esplanade Metro, Jawaharlal Nehru Road, Dharmatala, Taltala, Kolkata, West Bengal 700087
5. Holi Utsav at Shantiniketan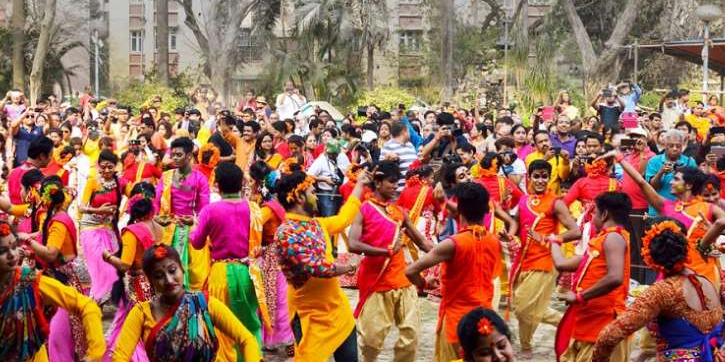 The saga of Holi celebration around Kolkata would remain grossly incomplete if we don't talk about the Dol Utsav as introduced by Rabindranath Tagore in Shantiniketan. Shantiniketan is around 163 kilometres away from Kolkata. Every year locals and tourists (even international visitors) throng this place as the air gets filled up with the rhythm of music and dance, and gulaal (dry colour). Traditionally people wear yellow attires of this day, girls deck their hair with palash, and the air just turns magical. 
Date of the event —16th of March 2022 to 18th of March 2022
Entry fees — Free 
6. Jai Jai Shiv Shankar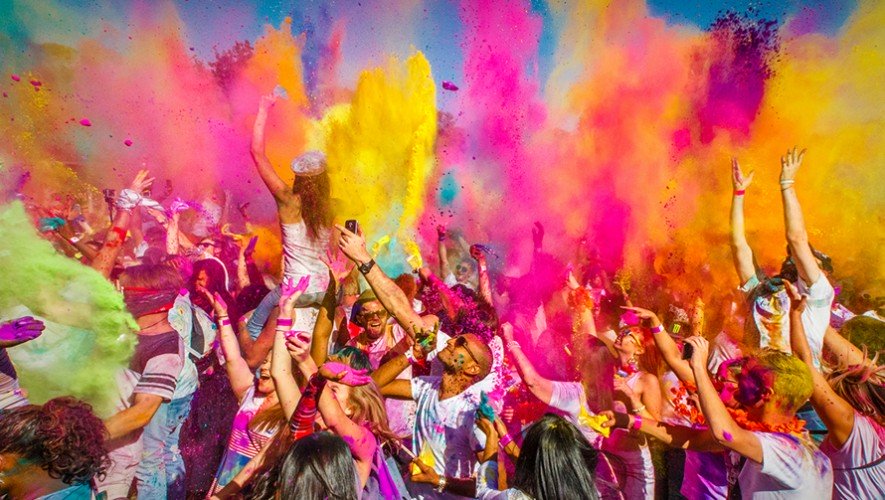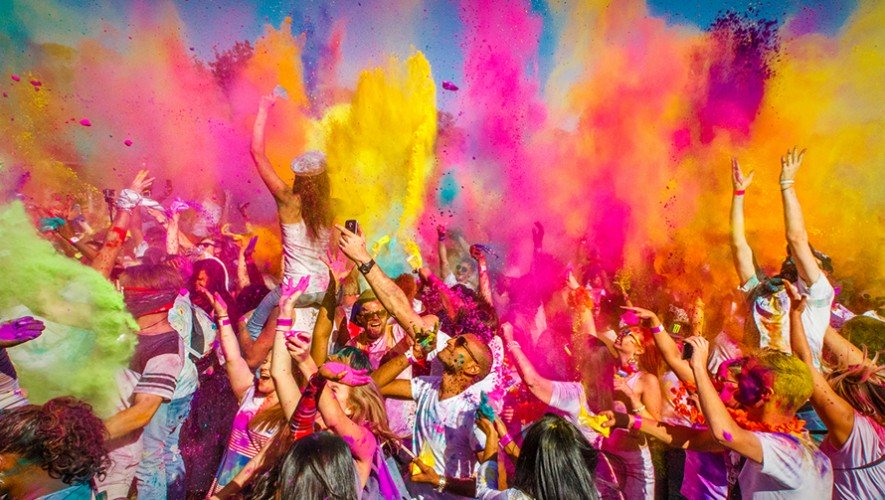 Your dream to celebrate Holi in Kolkata in the most exciting way ends at The Park Hotel in Kolkata. This festival has some of the best performances in store for you. The unlimited music, dance, fun, food, and colours are what make it the best event to hit to enjoy the festival to the brim. 
Date of the Holi — 18th March 2022 
7. Holi Cruise Party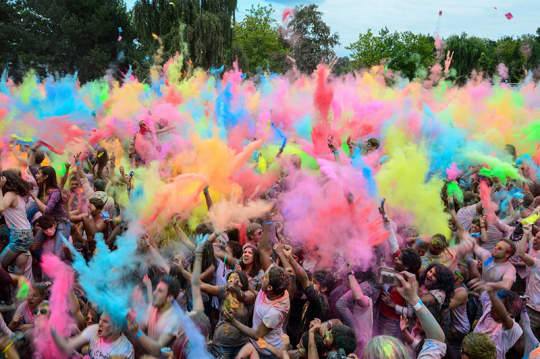 You would be aware that West Bengal is surrounded by The Bay of Bengal.That is why the rivers in this city are the best tourist attraction in Kolkata. And imagine if you get the chance to celebrate Holi on a cruise! Won't the fun and awesomeness be incredible?! Well, that can be a reality now. Head to the very happening Holi Cruise Party organised by the West Bengal Tourism Department. It would be the classiest experience of your life with lavish food and beverages and lots of fun and music. End the journey on a nostalgic note as you cruise to view the mesmeric evening view of the city. 
Date of the event — 18th March 2022 
8. Aqua Holi Season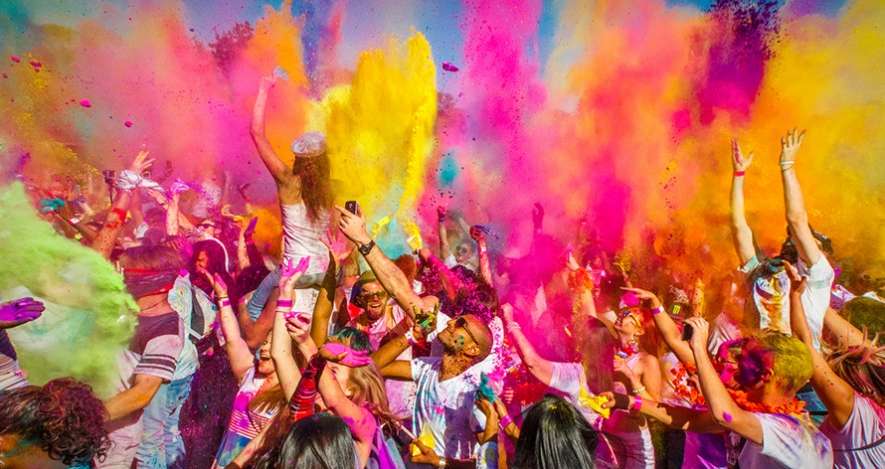 What is a Holi party without rain dance and splash of liquid colour? And since you are travelling in a car rental in Kolkata from Revv, you'll obviously want to attend the most ravishing party of the city. Just head towards Aquatica and spend the best Holi of your life with your family and friends here. Keep gulping Bhang and enjoy the famous Bengali cuisine as you get drenched in colour and music at this party destination.
Date of the event — 18th March 2022
Kolkata is surrounded by some exotic locations which have quite a unique way to celebrate this festival of colours and joy. When you are visiting this city, and also have a reliable car rental, you may as well pay a visit there.
Holi is a truly joyous festival. And if you are celebrating it in a happy and chirpy location, you begin the new season with a joyous and positive note. Happy Holi in advance and hope you enjoy the Kolkata style of festivities in this colonial city.