15 Best ISKCON Temples to Visit During Janmashtami in India
International Society for Krishna Consciousness (ISKCON) is a global organization that was formed in the year 1966 in New York City. This is a sect that follows the Gaudiya Vaishnava tradition. They are disciples of Radha and Krishna. Janmashtami in India is the celebration of the birth of Krishna. The ISKON Temples during Janmashtami witness a large number of tourists. You might be curious about what is the ISKCON temple specialty and about its popularity. This follows the Hare Krishna movement and a monotheistic culture in Hinduism.
15 Famous ISKCON Temples to Visit in India in 2021
1. ISKCON Temple, Mayapur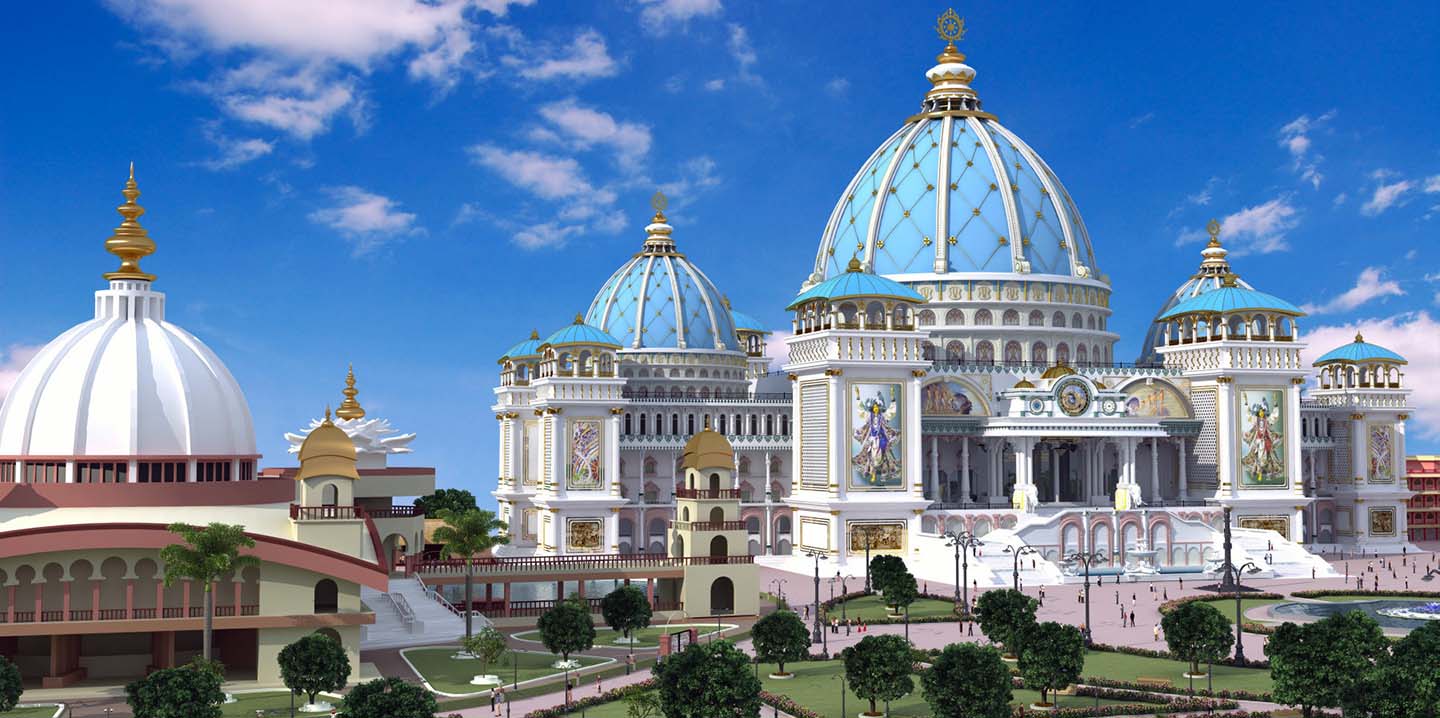 Sri Mayapura Chandrodaya Temple is one of the biggest ISKCON temple in india. This is the main headquarter of ISKCON. The foundation stone was laid in the year 1972 and construction is in full swing to make it the world's largest temple. Thousands of tourists visit Mayapur during the grand celebrations.  God is adorned with new clothes and decorated and there are a host of cultural events that occur.
Address: Mayapur, West Bengal
2. ISKCON Temple, Bangalore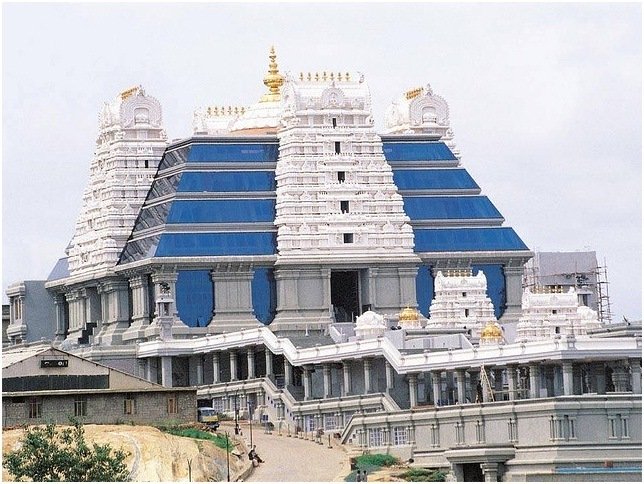 The biggest ISKCON temple in India is the ISKCON Bangalore temple. Also called the Sri Radha Krishna Temple; this is visited by tourists all through the year. Every year usually in August the festival of Janmashtami is celebrated. The temple gets a fresh coat of paint and is decorated with lights. The bhog or God's elaborate spread is prepared and also shared with the devotees.
Address: Hare Krishna Hill, Chord Rd, Rajajinagar, Bengaluru, Karnataka
3. ISKCON Temple,Vrindavan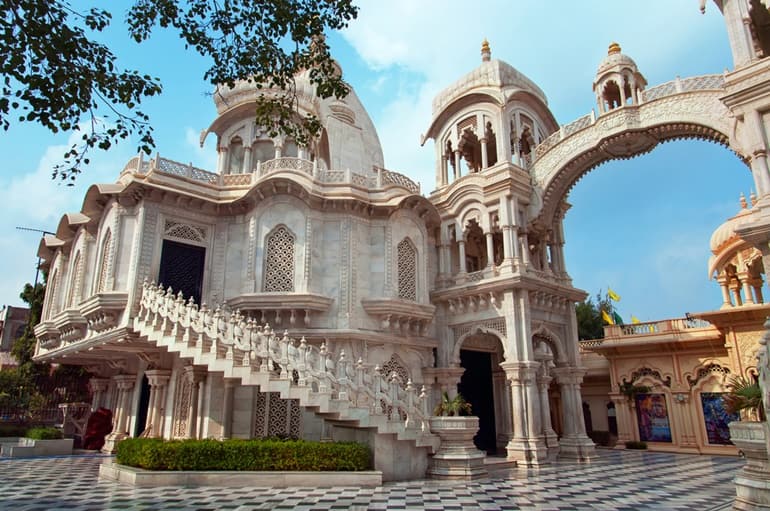 Known as the Sri Krishna Balaram Temple in Vrindavan, this is the first ISKCON temple in India. This was built in the year 1975. Every year during Janmashtami the followers from all over Vrindavan assemble here. Based on Hindu mythology this was the place where Lord Krishna grew up. Janmashtami gets a whole new meaning here. It is a grand celebration that attracts devotees from all over the world.
Address: Bhaktivedanta Swami Marg, Raman Reiti, Vrindavan, Uttar Pradesh
4. ISKCON Temple, Delhi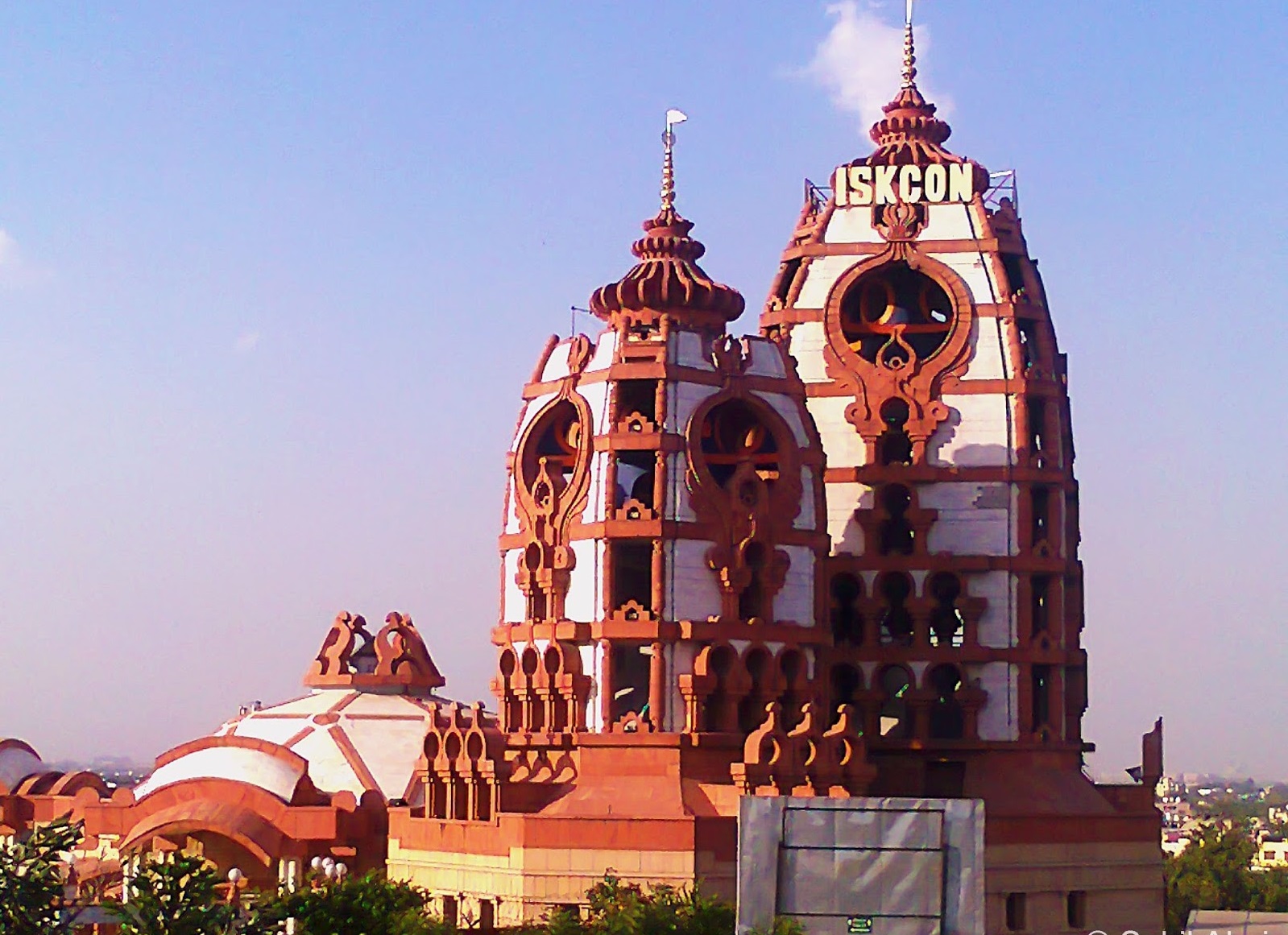 The famous Radha Radhikaraman-Krishna Balaram ISKCON Delhi temple is at the heart of the capital. Around 7-8 lacs of people assemble here to participate in Janmashtami.  From art gallery's, to robot to dioramas this place is not just a temple but offers information in an interesting way to all the visitors. For the ones who have ISKCON membership they have some privileges here during a very very crowded Janmashtami.
Address: Iskcon Temple Rd, Sant Nagar, East of Kailash, New Delhi
5. ISKCON
Temple,
Mumbai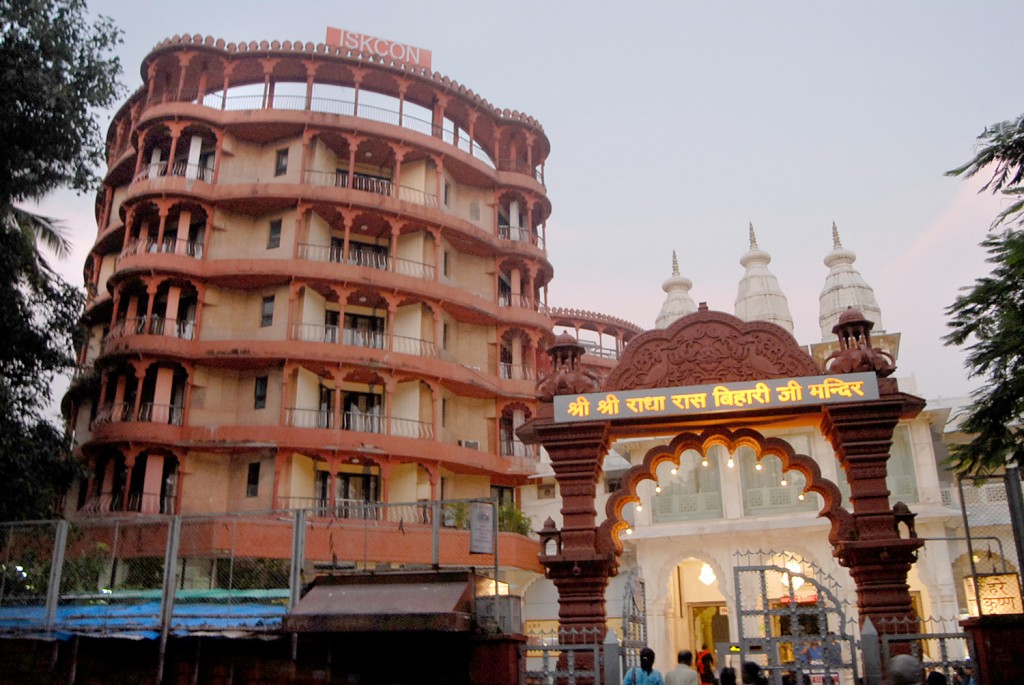 The Sri Sri Radha Rasabihari temple in Mumbai is one of the top 20 ISKCON temples in India.  Janmashtami is celebrated with much grandeur. From lights to floral decorations and also depicting Krishna stories this temple attracts a lot of followers from all over.
Address: ISKCON, Hare Krishna Land, Sri Mukteshwar Devalaya Rd, Marg, Sainath Nagar, MHADA Colony, Juhu, Mumbai, Maharashtra
6. ISKCON 
Temple,
Pune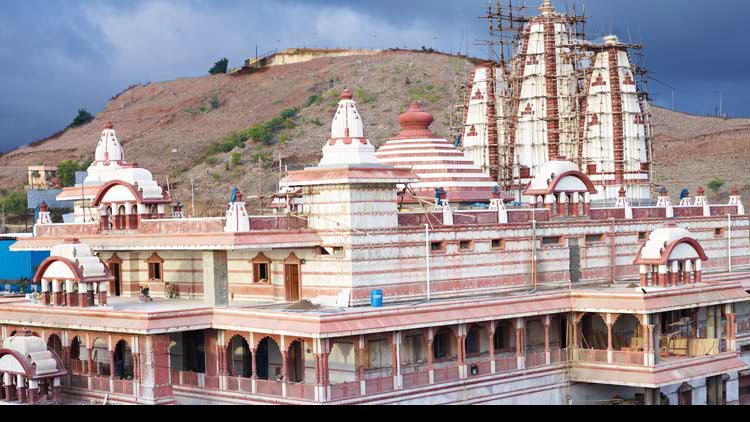 The Radha Vrindavanchandra Temple in Pune wonderfully celebrates Janmashtami in August. The preparations start at the beginning of August as the temple is cleaned and then the Lord is adorned with accessories.
Address: Iskcon Nvcc Road Katraj-Kondwa Bypass, Tilekar Nagar, Kondhwa Budruk, Pune, Maharashtra
7. ISKCON Temple, Hyderabad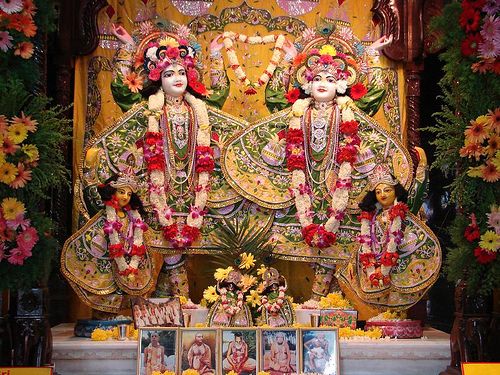 The Radha-Madanmohan Mandir in Hyderabad is another famous South Indian ISKCON temple. This is the headquarters of ISKCON in South India and celebrates Janmashtami through cultural programmes and festivities.
Address: Nampally Station Road, Sri Sri Radha Madanmohan Mandi, Hare Krishna Land, Abids, Hyderabad, Telangana
8. ISKCON Temple, Noida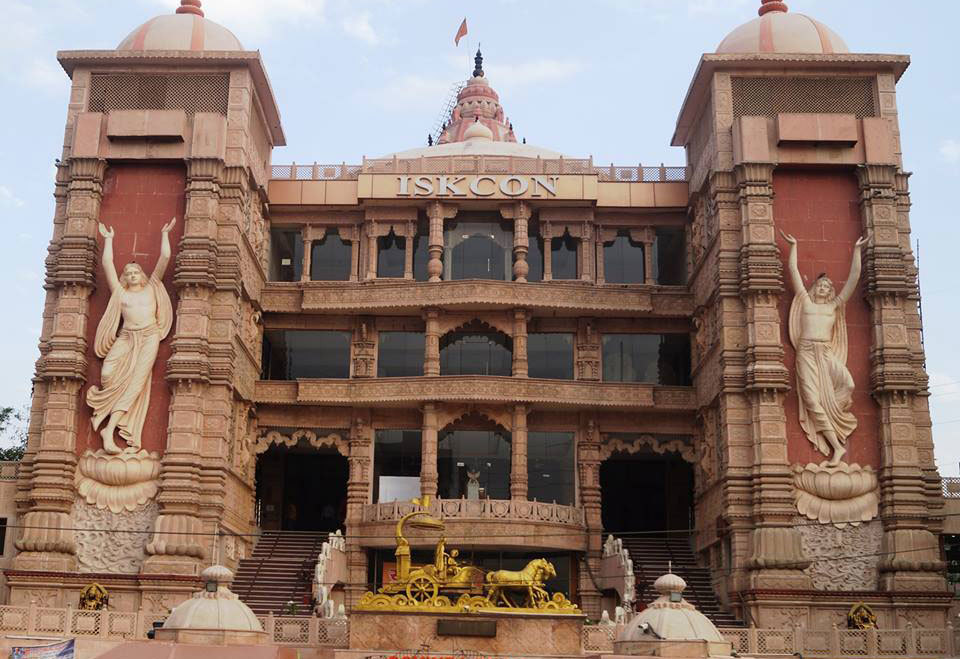 In Noida, the Sri Sri Radha Govind Mandir is also quite popular amongst tourists. Situated in Agrasen Marg this is a tall building although not that spacious like its counterparts. During Janmashtami devotees flock here to witness the grand Aarti.
Address: A-5, Opposite NTPC office, Maharaja Agrasen Marg, Sector 33, Noida, Uttar Pradesh
9. ISKCON Temple, Ahmedabad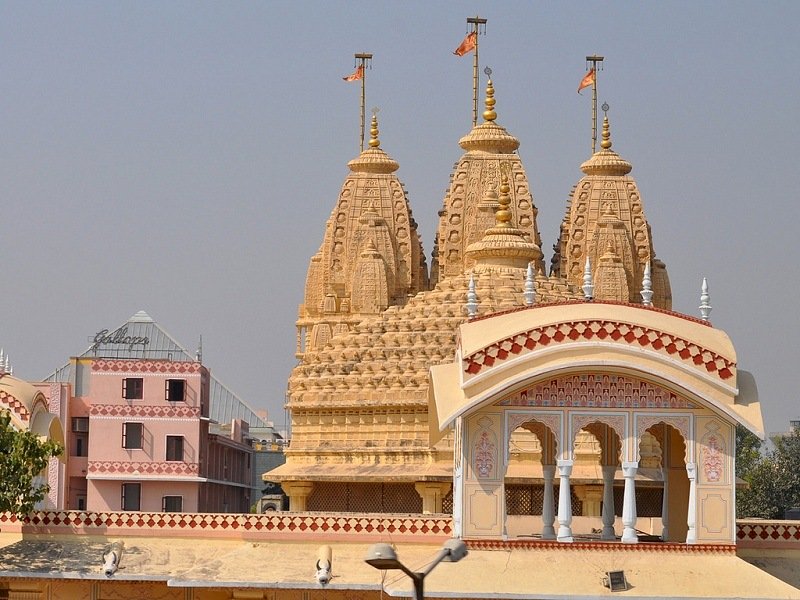 Shri Shri Radha Govind Dham located in Ahmedabad is one of the beautiful creations. Every year amidst cultural programmes and Aarti, the festival of Janmashtami is celebrated. Also called the Hare Krishna Mandir this attracts a large number of tourists. Janmashtami is celebrated in a grand way with beautiful floral decorations and glittering lights and prayer songs at the backdrop with chants of Hare Krishna.
Address: Sarkhej – Gandhinagar Hwy, near BRTS Bus Stop, Satellite, Ahmedabad, Gujarat
10. ISKCON Temple, Jaipur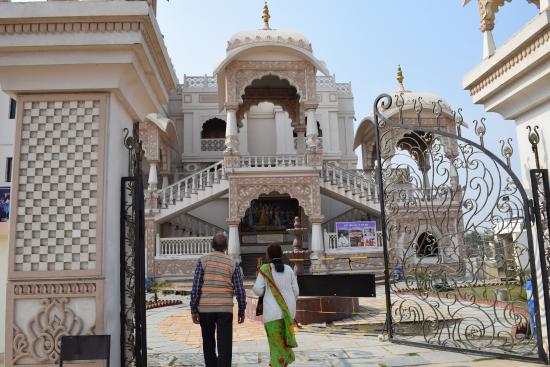 The ISKCON temple list in Rajasthan starts with the Giridhari Dauji Temple in Jaipur. True to the city's royal charm and grandeur this temple also has a towering majestic presence with giant Krishna statue. During Janmashtami the entire temple glitters in light and spectacular floral decorations. Devotees swing to the chant of Hare Krishna as they celebrate the special day.
Address: Sri Sri Giridhari Dauji Temple ISKCON Campus Village Dholai, ISKCON Road, Mansarovar, Jaipur, Rajasthan
11. ISKCON Temple, Ujjain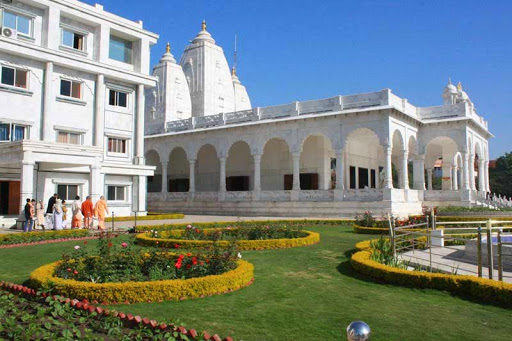 The Sri Sri Radha Madanmohan Temple in Ujjain is known for its intricately beautiful architecture. For the people of Ujjain, Janmashtami is celebrated with much opulence every year. From elaborate food spread for devotees to prayer hymns; are all a part of the festive celebration.
Address: Hare Krishna Land, 33-37, Administrative Zone, Bharatpuri, Madhya Pradesh
12. ISKCON Temple, Kharghar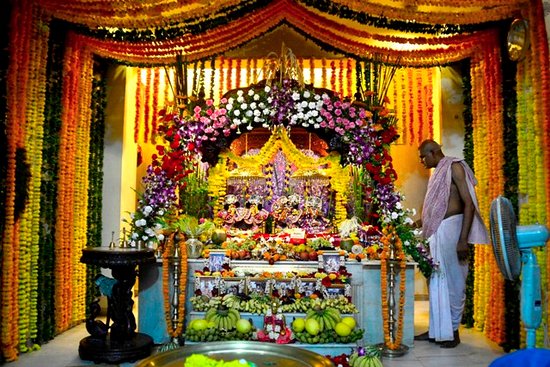 Another ISKCON temple of Mumbai that is known for its Janmashtami celebrations is the Sri Sri Radha Madan Mohanji Temple in Kharghar . Spread over sprawling green acres it attracts a number of pilgrims and tourists.
Address: Plot No. 2, Sector 23, Hare Krishna Land, Central Park Opposite, Kharghar Golf Course, Navi Mumbai, Maharashtra
13. ISKCON Temple, Nashik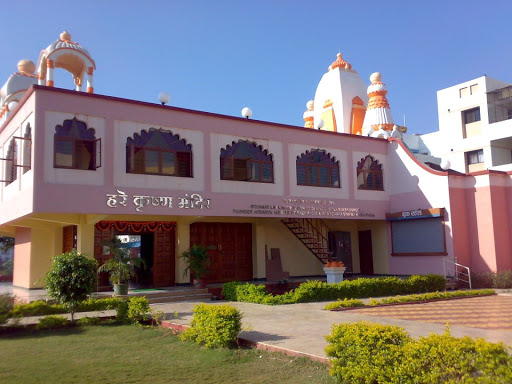 The Shri Shri Radha Madan Gopal Mandir in Nashik is another important ISKCON temple in Maharashtra. Amidst Bhajan Kirtan, prayer hymns and Aartis, this temple celebrates the birth of Lord Krishna.
Address:  Vrindavan Colony, Hare Krishna Road Gen. Vaidya nagar, Dwarka, Nashik, Maharashtra
14. ISKCON Temple, Pandharpur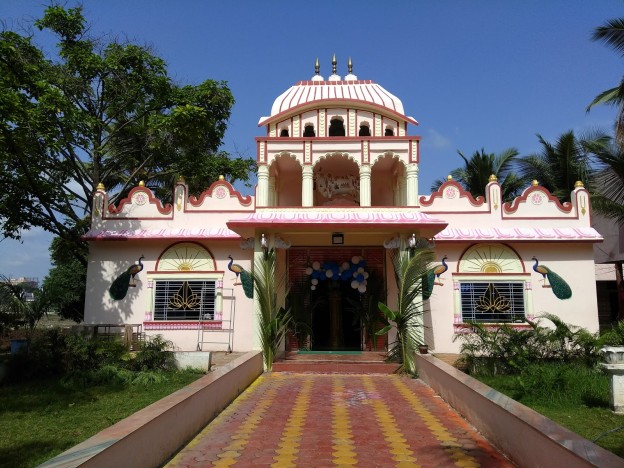 Located in the south eastern part of Maharashtra, the Sri Sri Radha Pandharinath Mandir is much revered by the pilgrims. Every year in Janmashtami they arrange for prayers and cultural programmes.
15. ISKCON Temple, Haridwar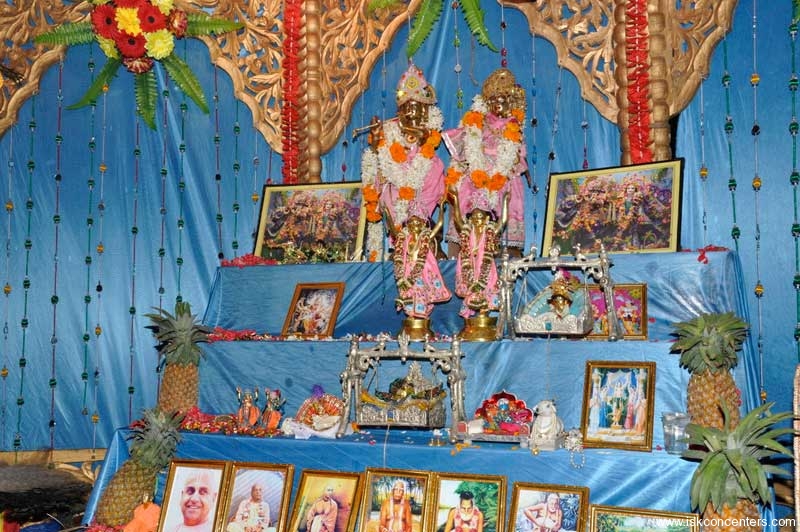 On the banks of Holy River Ganges is the beautiful city of Haridwar. In Haridwar the famous Sri Sri Gour Radha Krishna Mandir attracts tourists all over the year. Janmashtami celebration brings in dignitaries, pilgrims and travellers from different parts of the country.
Address: Vaikunth Dham Ashram, Haridwar, Uttarakhand
You can block your dates in August for Janmashtami celebrations and plan a trip to these grand majestic and artistically beautiful ISKCON temples that are all over India.  To be able to move around at your own pace and with a flexibility in itinerary you can opt for the easy hassle-free Revv car rental services.