15 Famous Shopping Places in Ahmedabad – Where We Can Shop What We Want
Whether you live in Ahmedabad or are just a tourist, indulging yourself into retail therapy can actually destress yourself. Moreover, when you are in such a colourful city that has so many beautiful shopping places, there is no harm in exploring the areas that can bring you happiness. Let's see all famous shopping places in Ahmedabad, also called the "Manchester of India" due to its flourishing cotton textile industry. Here is your answer to the question Where to shop in Ahmedabad?
15 Best Places to Visit in Ahmedabad for Shopping
1. Bandhej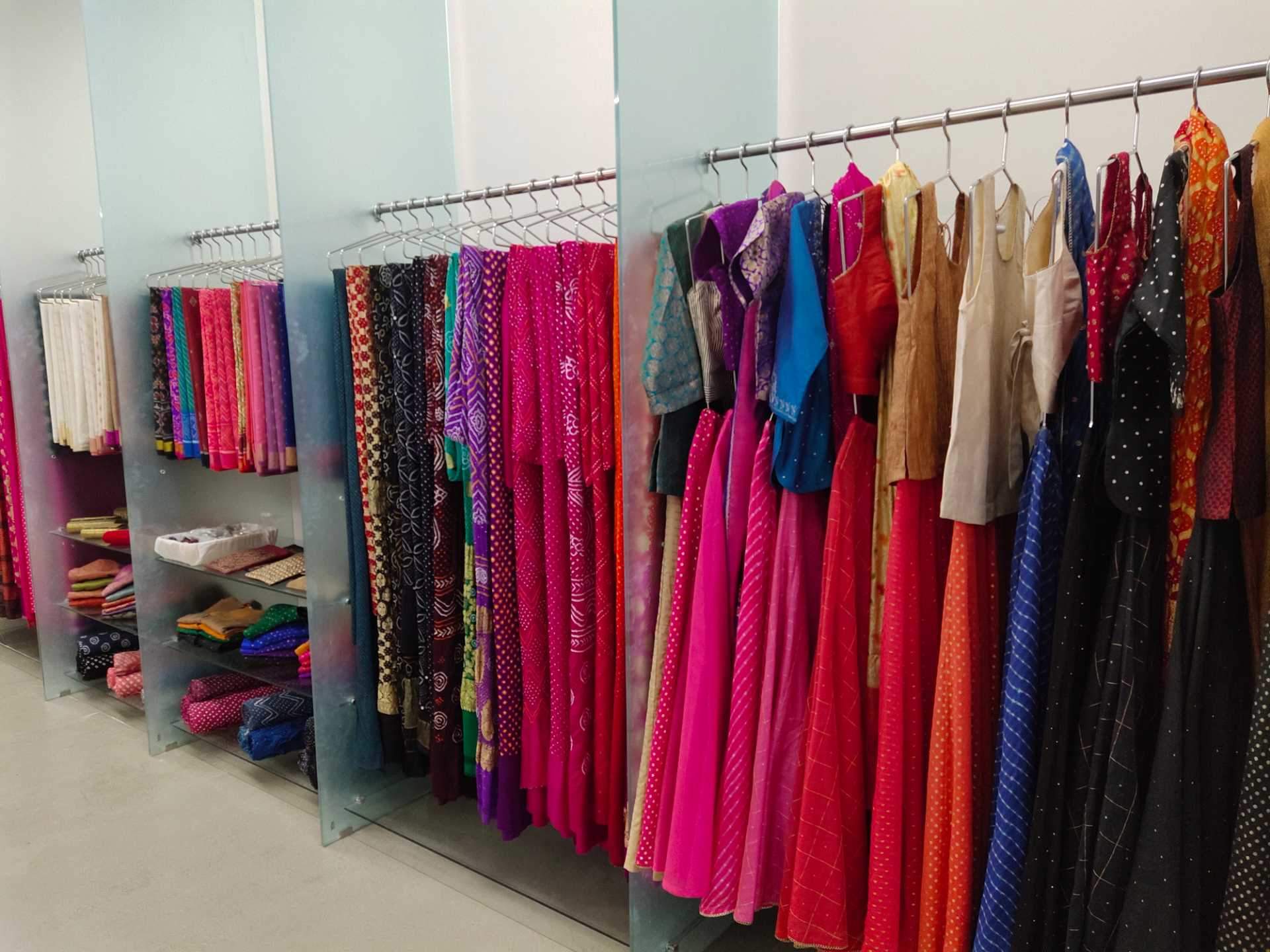 If you are fond of Bandhani and cotton fabric, you must visit Bandhej once. This is famous shopping place in Ahmedabad for Bandhani and cotton fabric. You will find the latest designs of Bandhani here. From kurta to dupatta, and tunic skirts, you will find all kinds of Gujrati traditional attire here.
Timings: 10 AM to 8 PM
Location: Shop 1, Shree Krishna Centre, Netaji Road, Mithakhali, Navrangpura
2. Mangalya Bandhani Sarees
If you want to add some nice collection of Bandani sarees to your wardrobe, you can get some of them from Mangalya Bandhani Sarees. This shop has maintained its reputation to be every woman's favorite store. It can be called one of the best shopping places in Ahmedabad for Bandhani sarees.
Timings: 10 AM to 8 PM
Location: 21, Abhishree Complex, Opp.Star India Bazar, Satellite Road
3. Lal Darwaza Market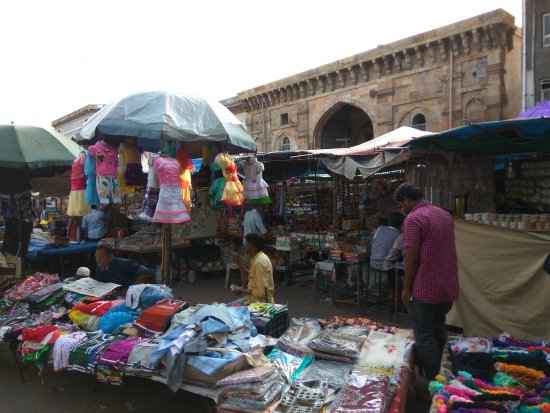 It is an open market, where you will get many things at cheapest prices, provided you are good at bargaining.
Timings: 11 AM to 10 PM
Location: Near Lal Darwaza
4. Sindhi Market
Sindhi market is quite an old market where you can get almost all kinds of clothing at reasonable prices. A bit of bargaining and you can come home with a bag full of clothes with no danger of breaking your bank.
Timings: 11 AM to 10 PM
Location: Revdi Bazar, Kalupur
5. Rani No Hajiro Market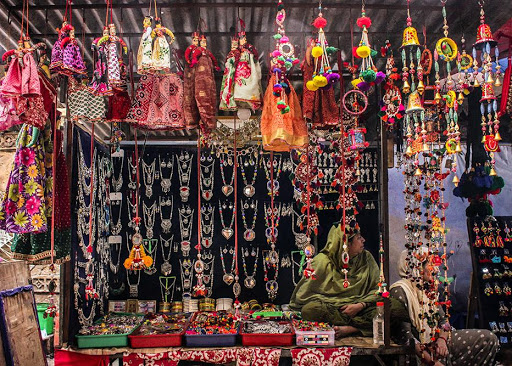 The market has earned the name, Rani No Hajiro, because of the historic tombs of Ahmed Shah's Queens located near this market. You will get the best handloom fabrics such as Mashrush, Ikat, and Ajrakh in this market.
Timings: 11 AM to 11 PM
Location: Gandhi Rd, Manek Chowk, Khadia
6. Dhalgarwad Market
Traditional sarees like Jaipur Prints, Mangalgiri, and South Cotton are easily available in this market. Due to the wedding season however, this market mostly remains jam-packed, in short this is the best places for wedding shopping in Ahmedabad. So, you have to figure out if you would like to shop there when the wedding season is at its peak.
Timings: 11 AM to 10 PM
Location: Dhalgarwad, Khadia
7. Asopalav Ratanpole
This store has been selling sarees and dresses since 1975. It is one of famous shopping places in Ahmedabad for sarees. If you want to purchase some designer sarees, you will love this place.
Timings: 10 AM to 8 PM
Location: Ratanpole
8. CG Road Malls
Chimanlal Girdharlal Road, mostly known as CG Road, is one of the best shopping locations in Ahmedabad. You will find number of malls in this road and can buy various types of things. This is the place where you can combine shopping and entertainment together.
Timings: 11 AM to 10 PM
Location: CG Road
9. Deepkala Silk Heritage
You will get them in online portal as well, but when you are already in the city, don't miss visiting their shop. You will be able to come across a rich variety of ghagras and sarees here.
Timings: 10 AM to 8:30 PM
Location: Deepkala House, Beside Citi Bank C.G Road, Navrangpura
10. Law Garden Market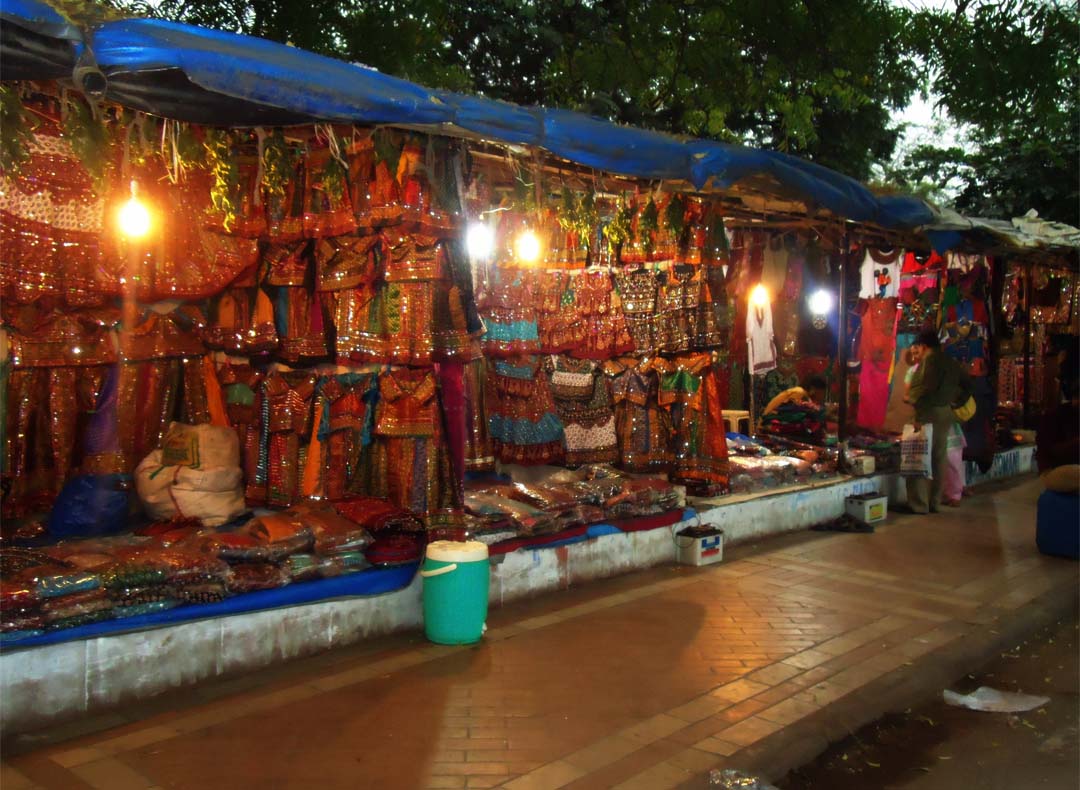 The crowd in this market gets doubled during the Garba season. If you are visiting the market off season, you can still enjoy buying the wide variety of accessories and costume jewellary that you can pair with your favorite outfits.
Timings: 5:30 AM to 10:30 AM
Location: Netaji Road, Ellisbridge
11. Kapasi
If you find some time out of your traditional clothes shopping, you can take a look at Kapasi. From paintings to idols, from statues, to brass and marble collection, you will get a wide variety of handicraft options here. If you are planning to beautify your home with some handicraft items, this is you place.
Timings: 10 AM to 8 PM
Location: Jitendra Chambers, New R.B. I. Lane Income Tax,Ashram Rd
12. Fernandes Bridge Book Market
If you are the one who prefers spending hours reading books, then you will be excited to know about this place called Fernandes Bridge Book Market. Located under the Fernandes Bridge, this books market has a collection of both new and old books. Spend as much time as you want and find the books that you have been longing for.
Timings: 11 AM to 11 PM
Location: Fernandes Bridge, Tankshal, Khadia
13. Raipur Gate Market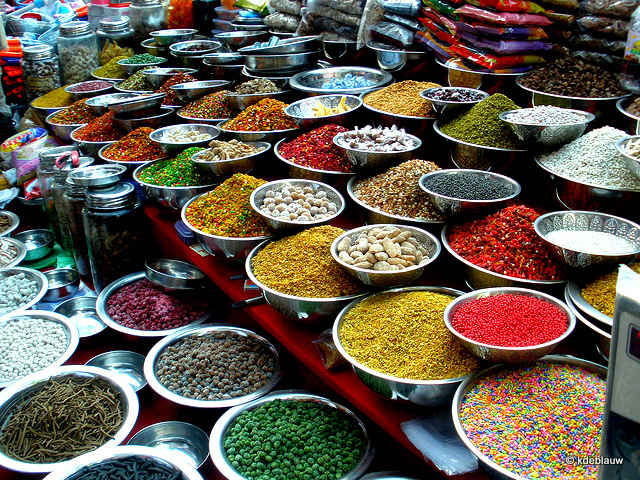 Once you are tired after the daylong shopping experience in the city, you can head to Raipur Gate market to please your stomach. The varieties of snacks you will find will surely bring a wide and beautiful smile on your face.
Timings: 7 AM to 3 AM
Location: Anandshankar Dhurav Rd, Khadia
14. Manek Chowk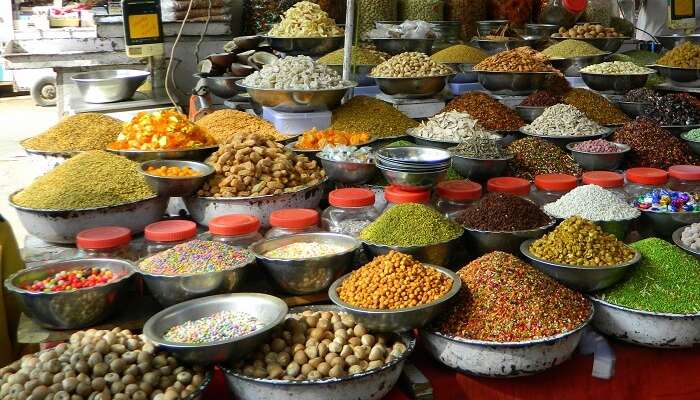 Manek Chowk is usually popular for clothes in Ahmedabad. Apart from clothes, something else that you will be delighted to find here are variety of food and vegetables.
Timings: 11 AM to 11 PM
Location: Manek Chowk
15. Falguni Gruh Udyog
This is undoubtedly one of the best shopping places in Ahmedabad for food items. You do not have to doubt while trying their snacks. The most popular are Sukhwani, Dosa Khakra, Bhakari, Sev, and Chivda. If you are leaving the city in a day or two, you can get mixed snacks packed from this place.
Timings: 9:30 AM to 9 PM
Location: Shop No 1, Hirak Complex, Opposite Shakti Enclave, Nehru Park, Vastrapur
While Ahmedabad may look like just an average state capital but on a closer look you will surely find a city grounded in heritage and vibrant beyond compare. This is also reflected in the shopping destinations and you can find a host of things to buy at each of the markets mentioned above. Be sure to take a lot of time at hand to explore the markets thoroughly and negotiate hard wherever you can.