Spend Your Time in The Lap of Nature at The Lavish Resorts of Uttarakhand
Some beautiful paths can't be discovered without getting lost. If you like to travel to forlorn places and enjoy solitude or cosy up with loved one away from the hustle and bustle, then this post is meant just for you. Yes, we are talking about travelling to the far-off places to submerge in unadulterated natural beauty. The sombre mountains with stretches of greenery and quaint little pathways are one of the most preferred travel destinations for people round the globe for rejuvenating the mind and soul. Not to mention the many rich memories you take back with you home! So, how about reaching out to those mountains today?
When you conjure up the image of mountains in India, Himalayas come foremost to one's mind. And if you want to explore the Himalayan terrains, one of the best places to travel to would be Uttarakhand.   To add to the lure, the wildlife, the greenery, the waterfalls – there are all the props to make your vacation amidst nature a perfect one.  And if you want to seep in every tiny moment of joy, exploring the land on road would be your best bet. Now while you drive miles to reach these mountains, isn't it important that you even stay at fabulous and comfortable places?!  So, this year, ensure that your road trips in Uttarakhand take you towards these equally enticing and super comfortable resorts.
Very important things to keep in mind when travelling to Uttarakhand.
Best time to travel to Uttarakhand — There is no hard and fast time period in order to reach out to Uttarakhand. Basically, you should be there whenever the mountains call you! Believe us, you won't find it less beautiful any time of the year – each season decking up the place with its own sweet whims.
Things to do in Uttarakhand — Enjoy a fabulous vacation in Uttarakhand by enjoying the magnificent sceneries, indulging in adventurous activities, going for wildlife tours, and visiting the famous monuments and temples of the place.
Ensure your vacation in Uttarakhand is the best by staying at the world class resorts
You are surely going to enjoy a wonderful time in Uttarakhand by visiting the famous hill stations and outstanding towns and cities like Nainital, Auli, Rishikesh, Jim Corbett National Park, Mussoorie, Haridwar, and Dehradun. When you explore so much during the day, complete relaxation at the end of the day is of prime importance too. Then only can you follow your itinerary the next day with full vigour. But have you wondered where you are going to stay? Well, there are a plethora of exotic resorts in Uttarakhand which are worth visiting and enjoying. Take a look at these and select the most suitable one for your stay.
1. The Naini Retreat – Nainital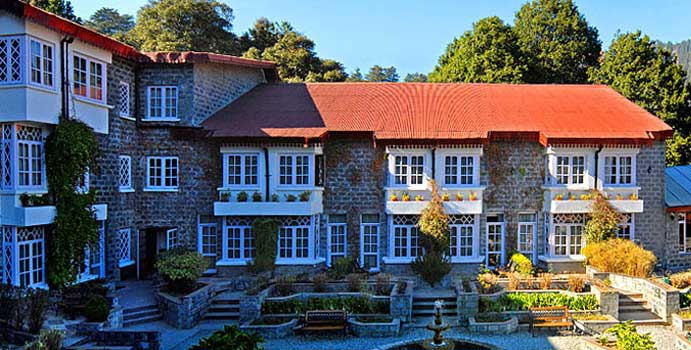 Nainital is indeed a breathtakingly beautiful city of Uttarakhand. And the Naini Retreat Resort at this place is one of the top luxury resorts in Uttarakhand. It's a wonderful resort with plush and lavish rooms, chic bar, upscale dining, and even various entertainment attractions for you like swimming, gaming, etc. And the most prominent feature of this resort is the great scenery overlooking the place that takes your breath away each time you look outside.
2. Taj Rishikesh Resort and Spa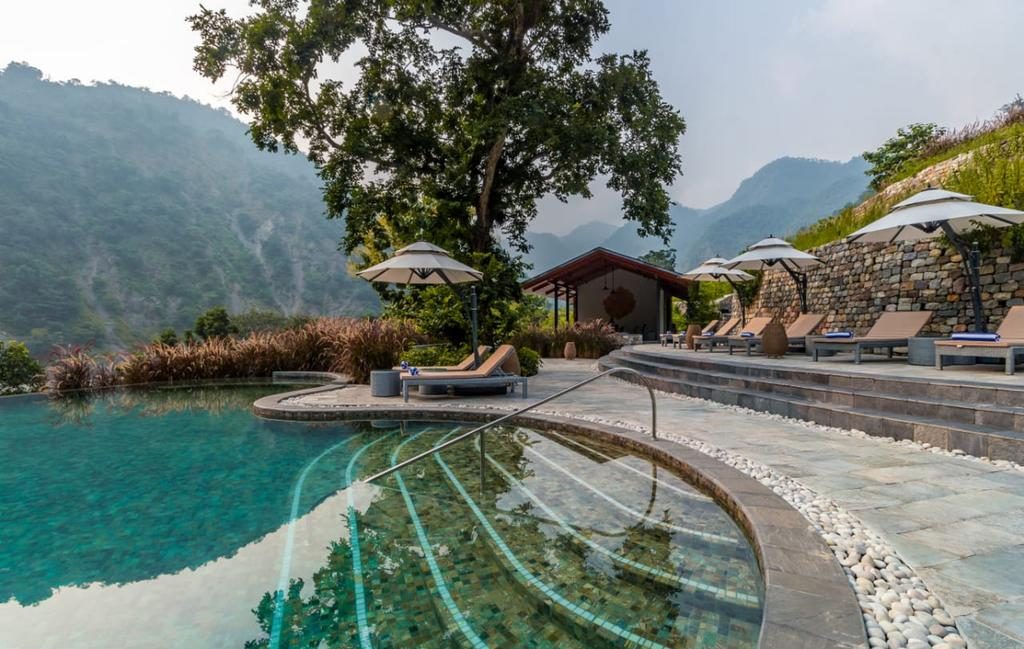 Looking for the best nature resorts in Uttarakhand? Then the Taj Rishikesh Resort and Spa is a must visit place for you. You'll be mesmerised by the natural view around this resort and even the excellent facilities of the spa and swimming pool make it the best resort for your rejuvenating stay. You'll be just around the corner from the Patanjali International Yoga centre and get convenient facilities of parking the vehicle as well.
3. Ramada Dehradun Chakrata Road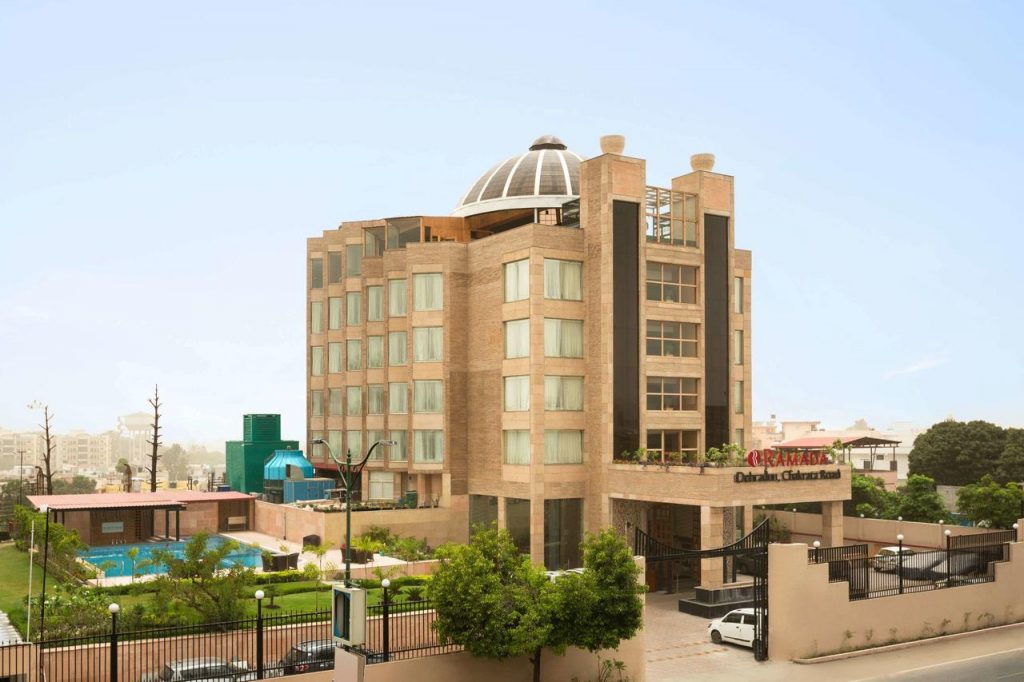 Dehradun is one of the most captivating hill stations of Uttarakhand and the Ramada Dehradun Chakrata Road is a fabulous resort in this location. The main city centre or the clock tower is just minutes away from this resort and you can easily commute to all the main attractions of the city if you are staying here. This 5-star hotel offers luxurious and lavish rooms with bathtubs and additional amenities, the clean and convenient swimming pool, a plush bar, views to die for and free Wi-Fi, making it the most preferred option for your stay in Dehradun. 
4. JW Marriott Mussoorie Walnut Grove Resort and Spa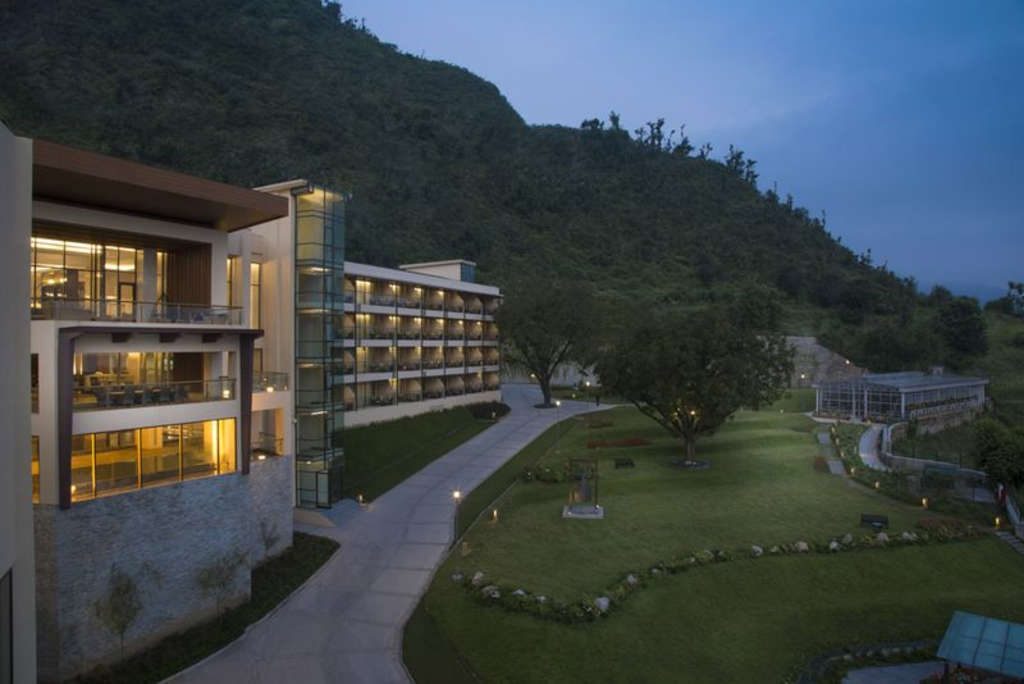 You'll simply fall in love with one of the most stunning hill resorts in Uttarakhand, the JW Marriott Mussoorie Walnut Grove Resort and Spa. With the luxurious and comfortable air-conditioned rooms with bathtubs and shower stands, swimming pool, golf room, fine dine restaurant and well-stocked bar. You also get to relax in the spa in the resort. Even the What's more? You easily get access to the hills of Mussoorie (and go picnicking there!) and even the famous points of this hill station.
5. Taj Corbett Resort and Spa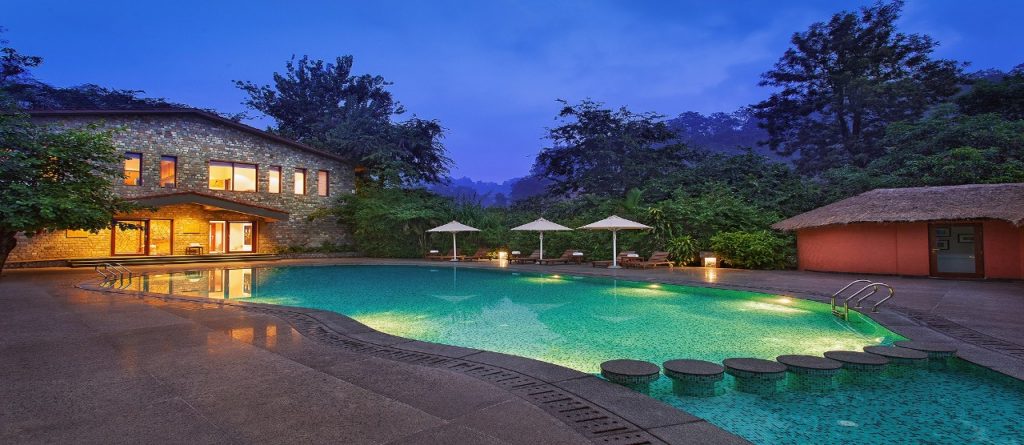 After you take a car rental from Revv, just head to Ramnagar to visit the Taj Corbett Resort and Spa near the Jim Corbett National Park. It is a fantastic expanse of property in a huge area which provides you excellent and lavish amenities to enjoy while you are staying here. You even get to enjoy the convenience of a private swimming pool apart from the gaming rooms available in this resort. Even the restaurants serve multi cuisine fares and classy beverages to suit your gastronomical needs. And if all these are not enough, you can easily book your jungle or jeep safari to visit the Jim Corbett National Park from here and even go for river rafting. 
6. Namami Ganges Resort and Spa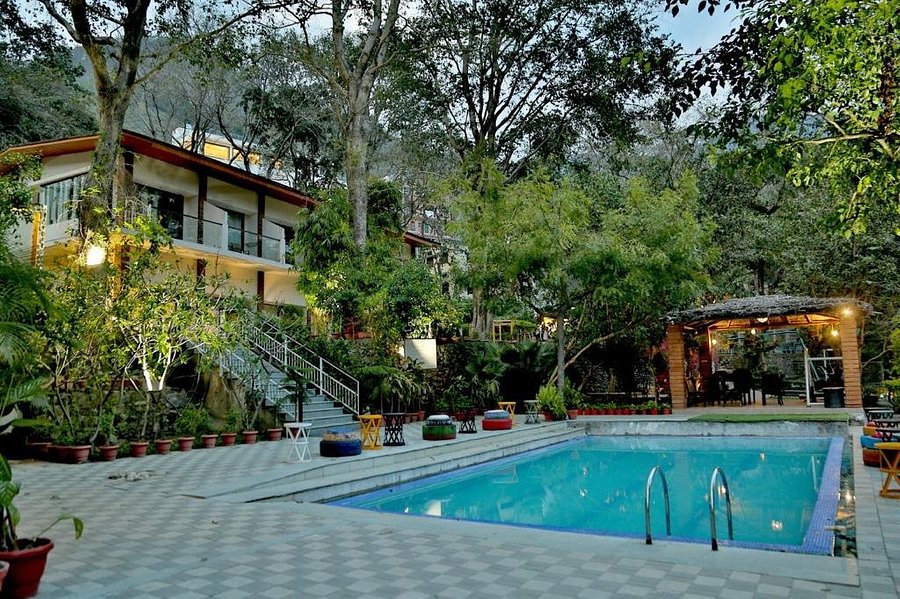 Being impressed by one of the very alluring and impressive riverside resorts in Uttarakhand, the Namami Ganges Resort and Spa, is natural. It's an exclusive property built in between the river overlooking the natural and lush greenery around the place. Located at the Shivpuri area of Rishikesh, the resort offers you queen sized swanky suites with multiple amenities like river-view overlooking balconies, mesmerising garden, fine dining restaurants, and even outdoor meal settings. (So you can actually enjoy your breakfast or dinner near the river side in a romantic ambience.) The peace and serenity of this place is an added perk to enjoy while you are staying here. 
There are hundreds of mind-blowing and magnificent resorts in different cities of Uttarakhand. And reaching out to them won't be at all difficult if you have a safe and sanitized self-drive car rental. You can drive through the stunning valleys to reach the fabulous resorts here like the Neelesh Inn of Nainital, Corbett Symphony Resort near Jim Corbett National Park, Eco Cottage at Kashipur, and Auli Nature Resort at Auli — each exuding charm and comfort that would soothe your soul and captivate with their charisma.