Plan This Weekend in Luxury Picnic Resorts Near Mumbai
The thought of a picnic reminds of simple childhood pleasures that we miss today. In this day and age it is difficult to find the secluded picnic spots due to the urban expansion of larger metro cities such as Mumbai. For those who still seek those simple pleasures for themselves and their families the luxury resorts provide the perfect getaway experience. Here are the best luxury resorts near Mumbai with rates for you to relive the old days and make new memories.
15 Best Luxury Resorts Near Mumbai for Perfect Weekend 
1. Monteria Resort, Khopoli
While you can have your leisure time here in this resort, your kids can have some fun-frolic time with activities like swimming, angry birds, rain dance, and sumo fights. The other adventure activities that can be availed at this resort are zip-lining, archery, high and low rope courses, paint ball and rifle shooting, etc.
Distance from Mumbai: 56 km
Tariff: 2,719
2. U Tropicana Beach Resort, Alibaug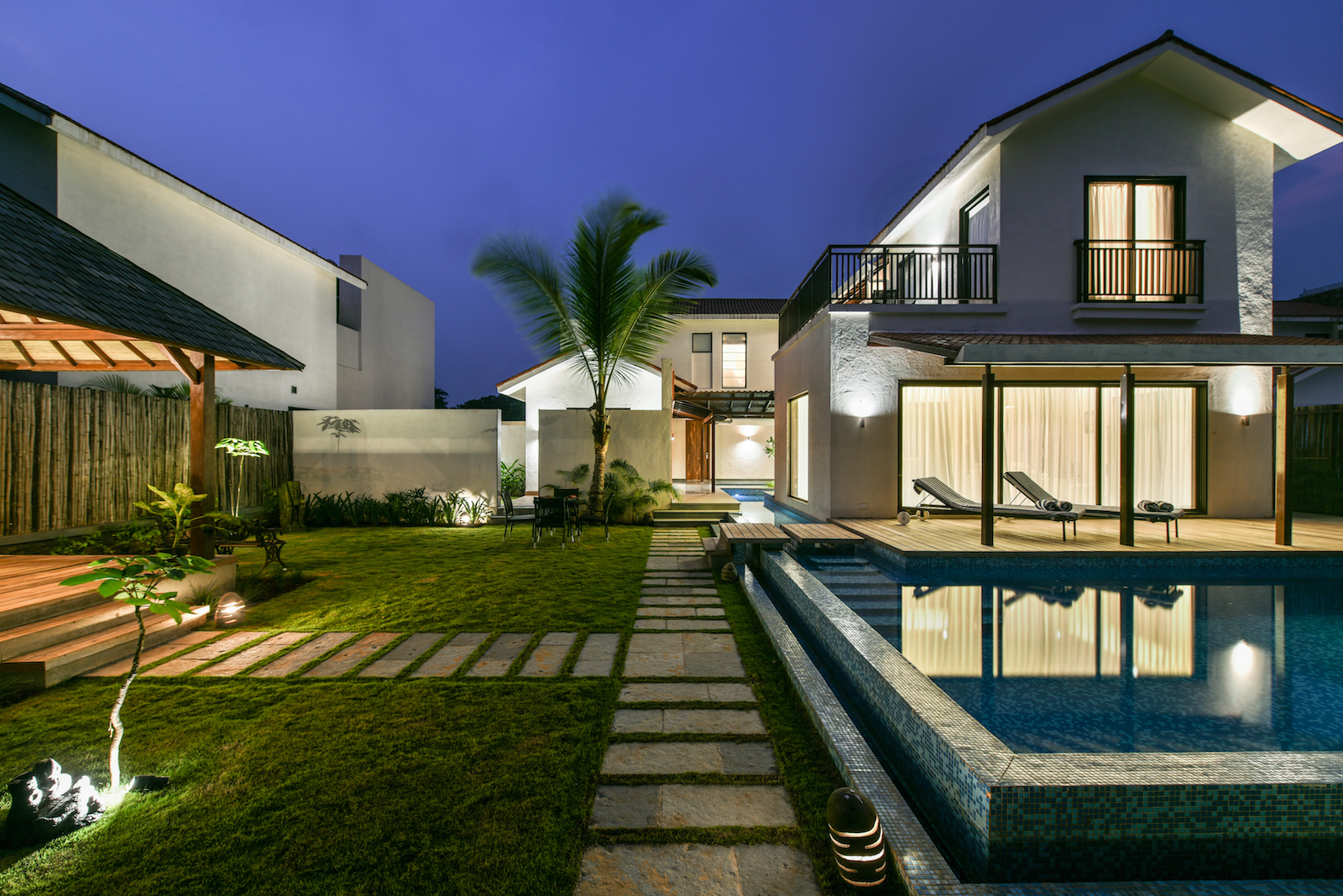 Alibaug is highly frequented by tourists all round the year. The beach destination can be reached by ferry from Gateway of India as well. If you are planning to choose a resort near Mumbai for 1 night stay, you will be delighted to book a room at U Tropicana Beach Resort.
Distance from Mumbai: 93 km
Tariff: Rs:- 4000 – Rs. 12000
If you want to spend your weekend with your family in full luxury, you must try visiting Della Adventure Resort. You can have your sip of coffee sitting at the balcony of your room with the delightful view of the adventure park of the resort. You can also try some adventure sports.
Distance from Mumbai: 90 km
Tariff: 11000 onwards
4. Dune Barr House – Verandah in The Forest, Matheran
The architecture and the interiors of the resort will take you to the vintage era. Captain Barr built this property in the 19th century. You will get the feeling of being amidst the forest during your stay at this resort.
Distance from Mumbai: 53 km
Tariff: 7,000 to Rs. 8,500
Must Read: Best Shopping Places in Mumbai That Will Make You Want to Keep Coming Back!
5. Fariyas Resort, Khandala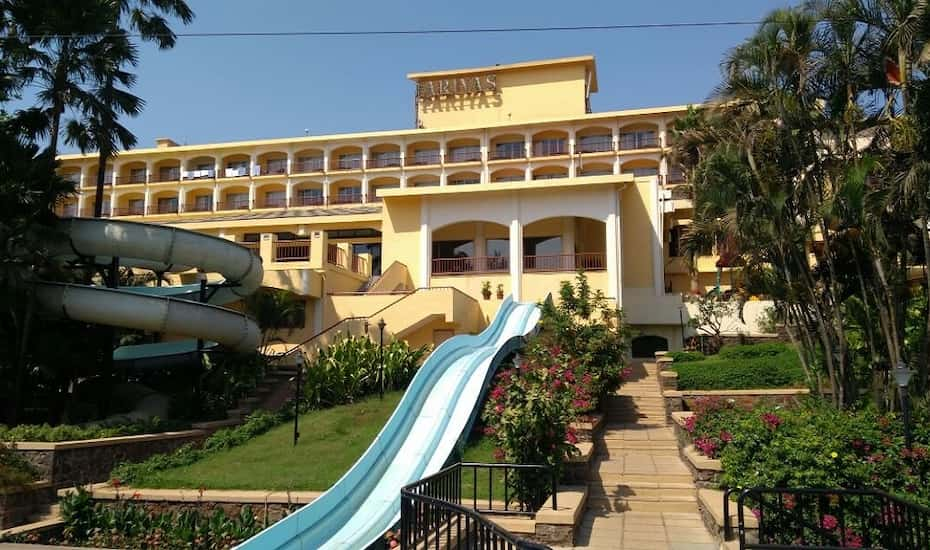 Your kids will thank you for taking them to this resort for a fun weekend. Located at the Frichley Hills, this resort offers ultimate luxury and an in-house waterpark to its guests. The entire family can also enjoy some indoor gaming.
Distance from Mumbai: 81 km
Tariff: Rs. 6,000 to Rs. 15,000
6. Cloud 9 Hills Resort, Amby Valley Road
This is one of the most sought after resorts near Mumbai for family. While you can have relaxation time at the resort, your kids can explore the Children's Play area.
Distance from Mumbai: 97 km
Tariff: 6,000 to Rs. 24,000
7. The Machan Resort
It is an eco-resort with unique tree houses at a height of 30-45 feet above the forest. This resort is known for the out of the ordinary beauty of Jambulne. You will have a unique experience at this resort.
Distance from Mumbai: 98 km
Tariff: 14,990 per night
8. Pinewood Resort, Karjat
If you are looking for one of the best resorts near Mumbai where you can chill out while being in midst of the nature, then Pinewood Resort is the right option for you. Breathe fresh air and destress yourself fully here.
Distance from Mumbai: 98 km
Tariff: 4000/- per night
Must Read: Road Trips from Mumbai That You Can Add in Your Travel Bucket in 2020
9. Silent Hill Resort, Manor
If you are in search for budget resorts near Mumbai, then you can choose Silent Hill Resort in Manor. From night camping to zip lining, from coin games to taking ride on mini trains, there are so many things to try at this resort, without making a hole in the pockets.
Distance from Mumbai: 93 km
Tariff: 950/- for day outing
10. Shangrila Resort and Waterpark, Bhiwandi
Do you feel like getting indulged into some fun activities? Land onto Shangrila Resort and Waterpark. The gigantic water park is the right place for families, friends and even corporate.
Distance from Mumbai: 47 km
Tariff: 1100/- for adults/ Rs. 1000/- for kids (inclusive of entry to Water Park, Amusement Park + Meals)
11. Palm Beach Resort, Manori
You will be able to spot number of palm trees while you are at this resort. Through the windows of the rooms, you will be able to have a view of the sea. Grab a cocktail and enjoy your time at their Portuguese inspired resort sitting.
Distance from Mumbai: 48 km
Tariff: 2,134/- onwards
There are several resorts near Mumbai where you can happily spend your weekend and come back with a fresh experience. While you are all excited to pack your bags, you can also take a look at some of the resorts in Mumbai.
12. Hidden Village Resort, Thane
Hidden village resort, Thane – a dream getaway from Mumbai! This resort is an absolute place for people who want to cut all ties from the mechanical life and like to spend their time in tranquility. While being at the resort, you can witness flora and fauna.
Tariff: Rs 900 for adults/Rs. 500 for children (day visitors); Rs. 4,000 onwards for two persons (overnight stay)
13. Sun Beach Resort, Gorai Beach
You can bask in the Sun, read that favorite novel of yours, take stroll along the clean beach, or just laze around while you are at this resort. Situated at Gorai Beach, you don't have to drive a lot and can be at this beautiful resort at any time and on any weekend.
14. La Shimmer Resort
Have you been searching "resorts near me" lately? Well put an end to the rummage around and visit this resort near Dhavagi Hills. Apart from taking a dip in their clean swimming pool and trying the long list of outdoor games, you can also tickle your taste buds with some scrumptious food at their restaurant.
15. Wild Camp Resort
Soothe your eyes with lush greenery that you can see from this resort. While you are staying at this resort, you can also visit attractions like the Igatpuri-Kasara Ghat, the Vaitarna Lake, and the Tringalwadi Fort.
Now choose any resort in Mumbai and nearby from the list and start day dreaming about the wonderful days that are coming this weekend.