Everything you need to know about North India Golden Triangle Tour
Road trips help us relax! Whether you are bored of your mundane life or want a break from the super busy and cut-throat life, you should opt for a road trip. A road trip in India is not difficult to decide at all since there are so many tourist destinations that you can visit via road. And if you live in north India, you can even choose, Golden Triangle. India's Golden Triangle consists of three places, Delhi, Agra, and Jaipur. From the urban culture in Delhi to romance in Agra, and regality in Jaipur, this trip will cover several things and you can witness various cultures.
3 Top Cities for North India Golden Triangle Tour
The best time to travel to these three places is between November and February. You must try to avoid planning your Agra-Jaipur-Delhi tour during the summer season. The ideal time that will be needed for this trip is at least 4-5 days. You can start your Golden Triangle tour from Delhi. So let us first talk about the capital city of the country.
1. Delhi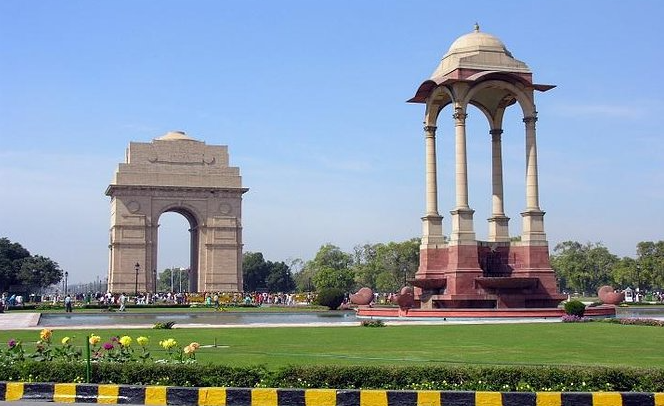 Dilwalon ki Dilli, you can actually feel it when you are in the city. The colorful city will offer you several places to visit. Let us take a look at the various attractions, places to eat, accommodation options, and shopping places in the city.
Top Attractions in Delhi: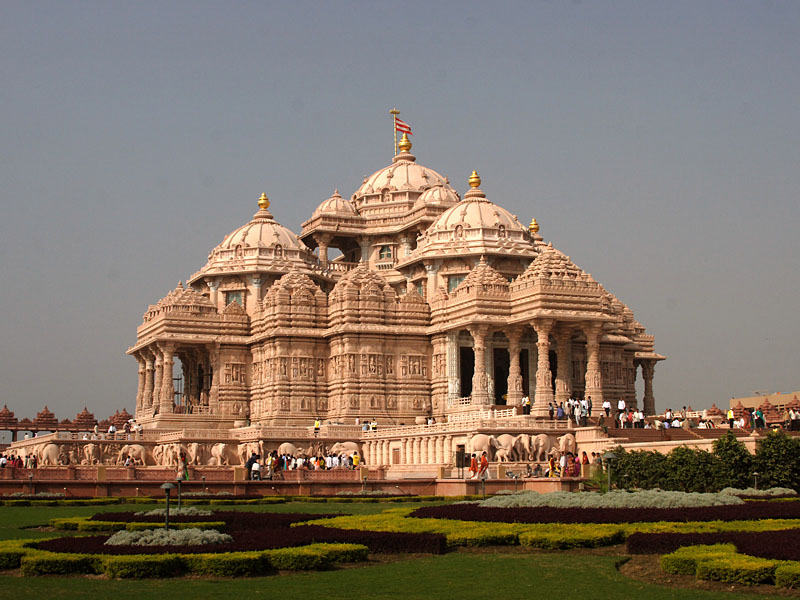 Delhi is filled with a number of attractions. From the age-old monuments to recently built structures, there are several things you can see in Delhi. Some of the age-old structures in the city are Red Fort, Jama Masjid, Qutub Minar, Ugrasen ki Baoli, Humayun's Tomb, Tughlaqabad Fort, etc. The other attractions that were made in the later years are Lotus Temple, Jantar Mantar, India Gate, India Habitat Centre, and many more.
Famous shopping places in Delhi: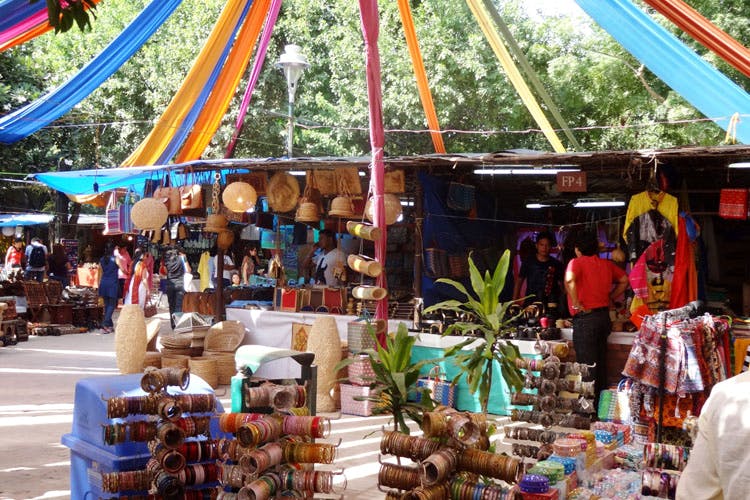 When you are in Delhi, you must indulge in shopping. You can find many open markets where you can find some of the most stylish clothes at the most affordable prices. And if your bargaining skill is good, you can even get them at much cheaper prices. Some of the top markets in Delhi are Sarojini Nagar Market, Janpath Market, Lajpat Nagar Market, Kamala Nagar Market, Tilak Nagar Market, etc. Apart from this, you can also visit the malls which are also considered as some of the best malls in the country.
Best food places in Delhi: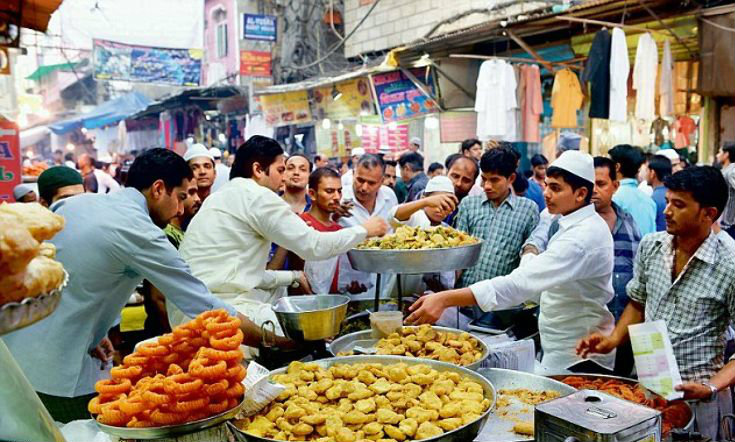 Delhites are foodies. No matter which nook of the city you are going to, you will get some super delicious food. To get different flavors in one place, you can visit Khan Market, Connaught Place, Rajouri Garden, etc. A few names that you must remember when it comes to food in Delhi are Karim's, Nazeer, Al Jawahar, etc. You will also be able to find many roadside food stalls where you can get sumptuous food options.
Accommodation in Delhi:
There is no dearth of accommodation in Delhi. From luxury to budget hotels, you will find several options. If you are looking for budget hotels, you can head to Paharganj.
2. Agra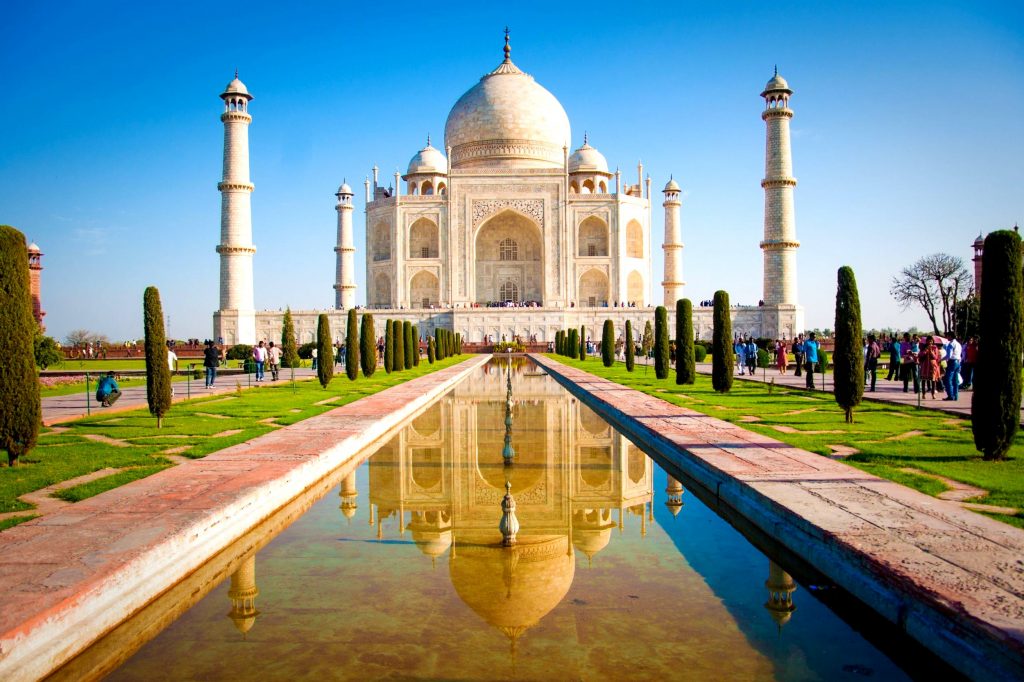 When we think about Agra, we mostly go back to the pages of history where we read about Shahjahan and his love for Mumtaz Mahal. You can actually witness the magnificent Taj Mahal and feel the depth of love. However, Agra is not only about the Taj Mahal but beyond that. Let us discuss a bit about those.
Top Attractions in Agra: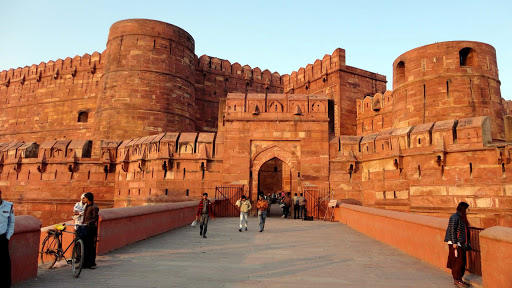 The Taj Mahal certainly tops the list and it is followed by Agra Fort, Itimad-ud-Daulah's Tomb, Mehtab Bagh, Akbar's Mausoleum, Fatehpur Sikri, etc. In the majority of the attractions, you will find Mughal-style architecture. 
Famous shopping places in Agra: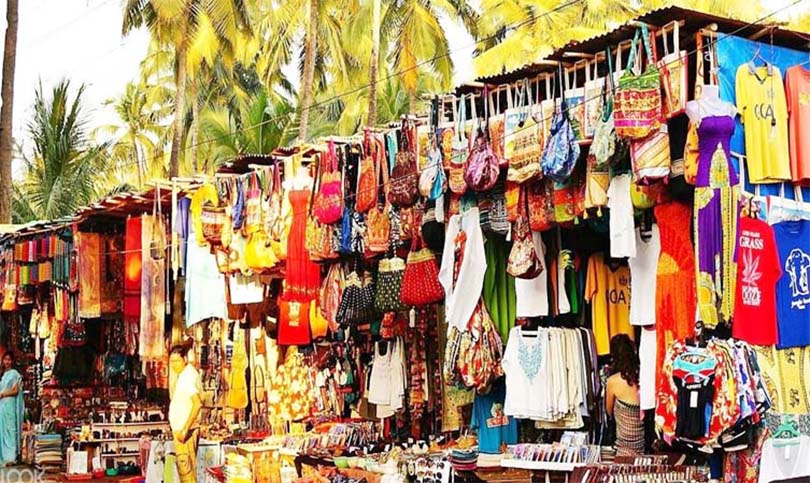 You cannot just skip shopping when you are in the beautiful city of Agra. You can find crafts here that is unique. From embroidered clothes to marble souvenirs, you can find a lot of things in Agra that you will not find anywhere else. Some of the places that you must visit in Agra for shopping are Sadar Bazaar, Subhash Bazaar, Kinari Bazaar, Raja ki Mandi, Shah Market, Shahganj Bazaar, and many malls.
Best food places in Agra: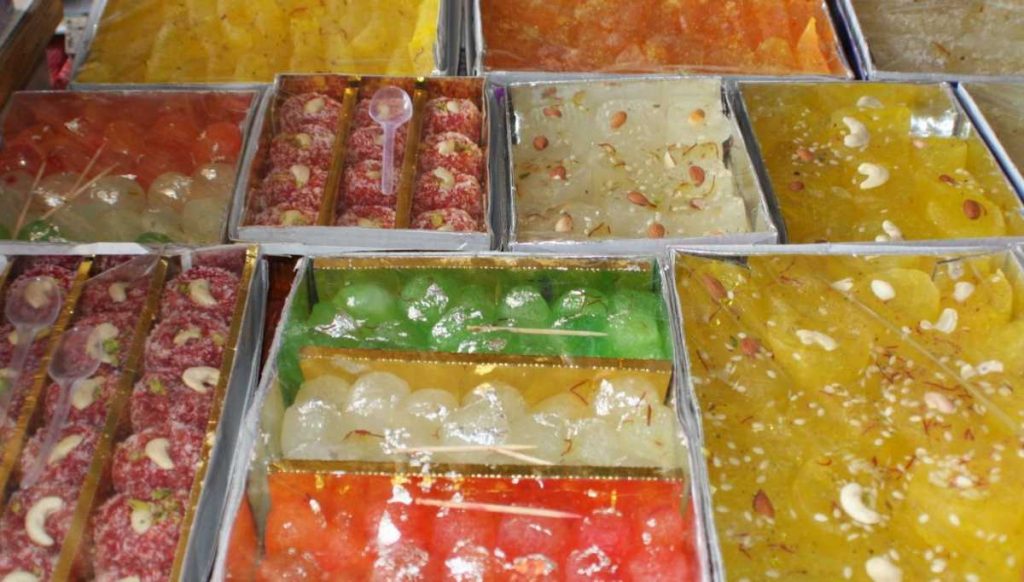 The moment you enter Agra, you will start finding shops that sell petha and dalmoth. Therefore, these are must-buy things, especially for people who have a sweet tooth. You can also try several Mughlai delicacies here.
Accommodation in Agra:
You can find some of the top 5-start hotels in Agra. However, if you are on a budget trip, you can also look for a few affordable options.
3. Jaipur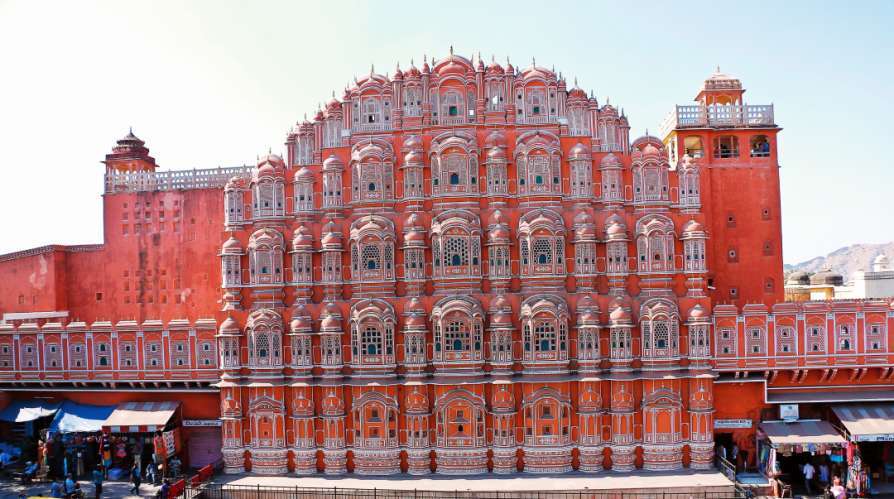 The pink city in Rajasthan is the third place to cover in your Golden Triangle trip in India. Jaipur is a city where you will find regality in each corner.  Let us check all the things to do and see in Jaipur.
Top Attractions in Jaipur: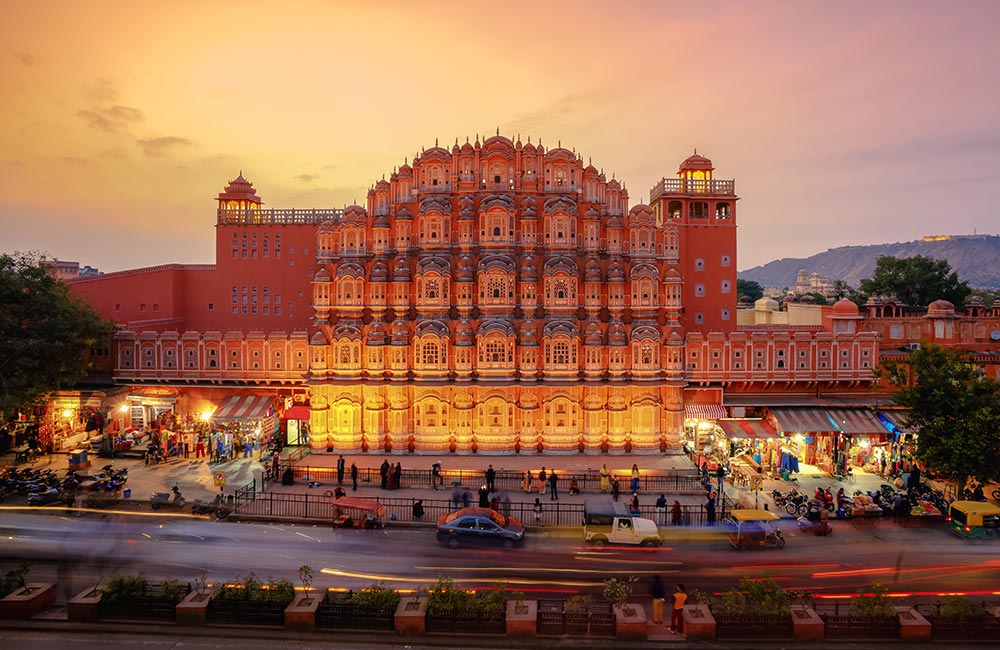 The majority of the attractions that you see in Jaipur today were built ages ago. Some of the major attractions here are Hawa Mahal, City Palace, Jal Mahal, Amber Palace, Nahargarh Fort, Jantar Mantar, etc. 
Famous shopping places in Jaipur: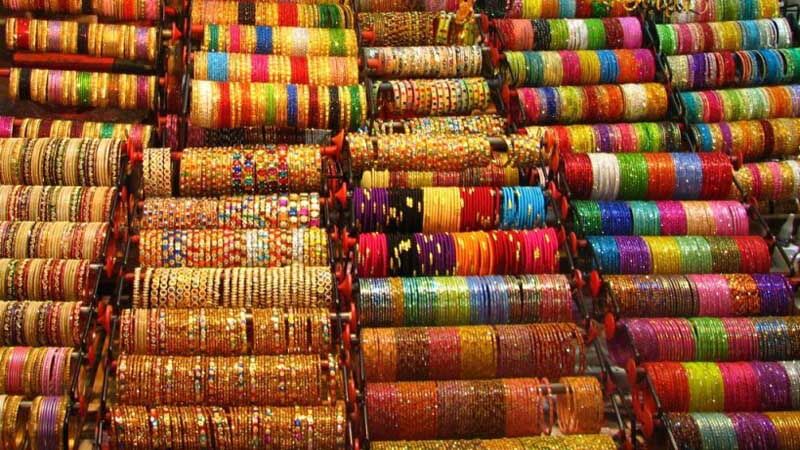 Jaipur is a great place for shopping. From colorful bandhej sarees to footwear made of camel leather, from artificial jewelry to souvenirs, you will find a number of interesting things in Jaipur. The places you should go shopping in Jaipur are Johari Bazaar, Bapu Bazaar, Chandpole Bazaar, Tripolia Bazaar, Kishanpole Bazaar, Tibbati Market, Mirza Ismail Road, etc.
Best food places in Jaipur: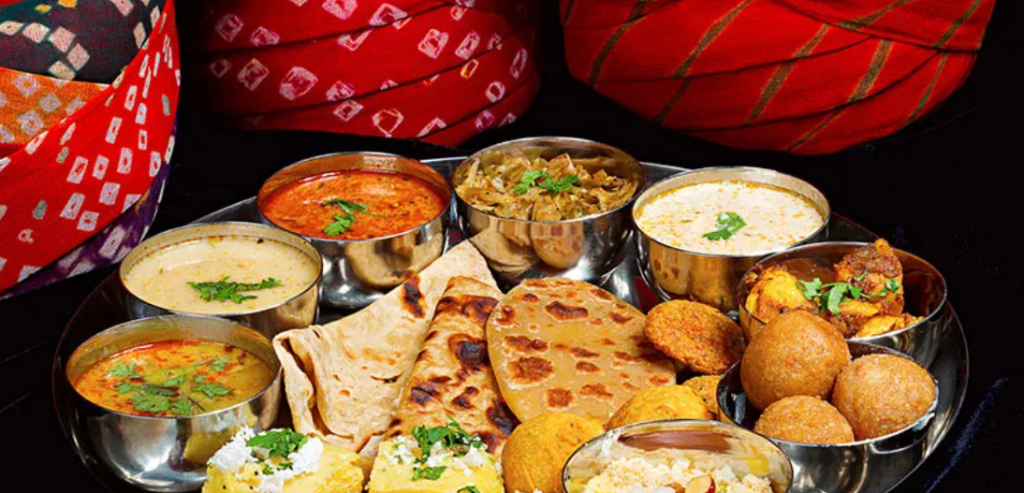 Just like attractions and shopping places, food options in Jaipur are also many. Name it and you get it. However, the must-have items that you should opt for are Laal Maas, Gatte ki Sabji, Daal Baati Churma, Pyaaz Kachori, Keir Sangri, etc.
Accommodation in Jaipur:
You will certainly get several options to stay in Jaipur but if you want a totally unique experience, you must book your stay in advance in one of the palace hotels. You can enjoy a royal stay.
Your Golden Triangle trip will even be better if you have a car of your choice. And to do that, you can get a  self-drive car rental service. You can choose the car rental service from Revv to get the service at the most affordable rate. You can download the Revv app from Google Play Store or iOS App Store.