Beautiful Hilly Road Trips to Take in Uttarakhand
Uttarakhand is known as "Devbhoomi" or the Land of the Gods, and for good reason. The divine natural beauty that is found in every nook and corner here is truly mesmerizing. From snow covered peaks to verdant meadows, most of the tourist places in this state are accessible through roads or trekking trails. We have listed the best road trips to take in Uttarakhand so that you can visit the well known tourist spots.
13 Best Places to Visit In Uttarakhand 
1. Mussoorie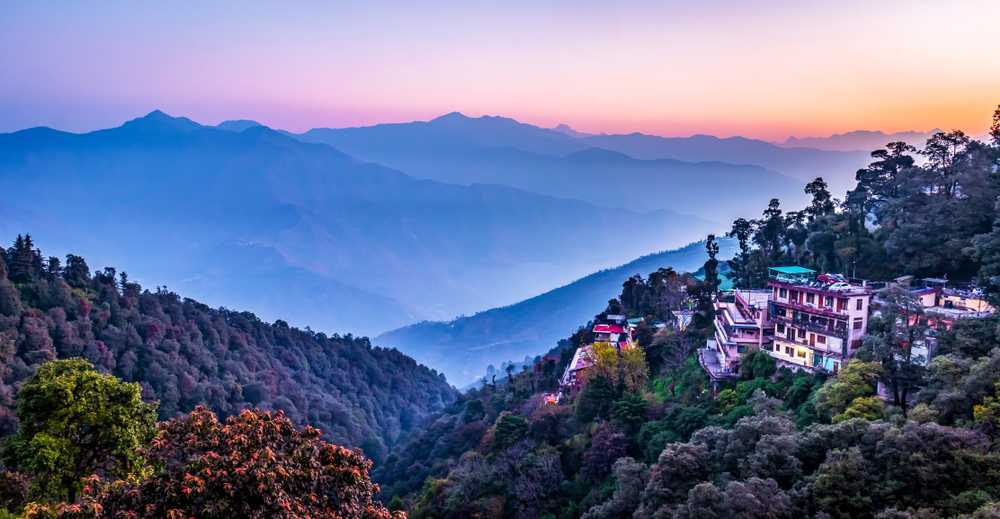 If you are taking a car on rent from Delhi to Uttarakhand for your road trips, one of the places that you can visit without a second thought is Mussoorie. 'The Queen of Hills' as it is called, is the right place if you want to unwind yourself, or want to spend some time with your loved ones, or to write that favourite piece of yours that you have been trying to work on since a long time. On your way back from Uttarakhand to Delhi road trip, you can take a break at Dehradun, which is at a distance of 34 km, and explore the beautiful city.
2. Chakrata
The beautiful hill station of Chakrata must be in your bucket-list if you are visiting to Uttarakhand any time soon. It in fact is one of the best road trips from Chandigarh to Uttarakhand. You can take a weekend trip to this place and spend a couple of days here. You can go for trekking and spend your days camping here. Chakrata is wrapped in nature's beauty and you will surely love every minute spent here.
3. Jim Corbett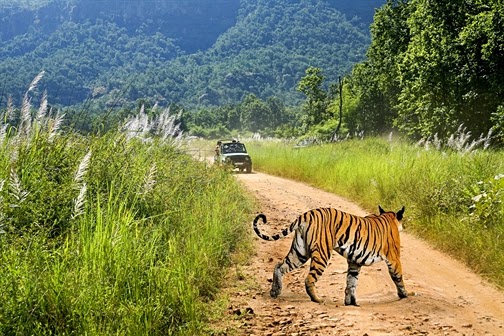 Established in 1938, Jim Corbett is still one of the significant tourist attractions in Uttarakhand. You can take safari to spot the Royal Bengal Tigers at their natural habitat. You will also be able to spot more than 600 species of birds here. Sounds interesting? You can make it even more thrilling by opting for trekking through the dense woods.
4. Haridwar and Rishikesh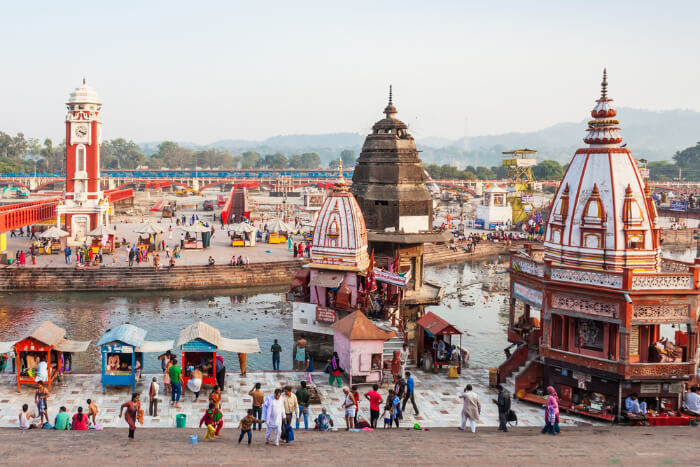 While you are exploring Uttarakhand, the most popular destinations for a road trip are to Haridwar and Rishikesh. Located at a close proximity of 21 km, these two places are perfect for those, who want to make their weekend a mixed bag of experiences. While you visit Haridwar, you can explore all the religious places. At Har ki Pauri ghat you can see many people taking dip in the Hindu holy River Ganga. As you move towards Rishikesh, it gets even more exciting because of the scope of rafting here. You will see a lot of greenery in Rishikesh and can try the very thrilling river rafting. You can also opt for camping in Rishikesh.
5. Almora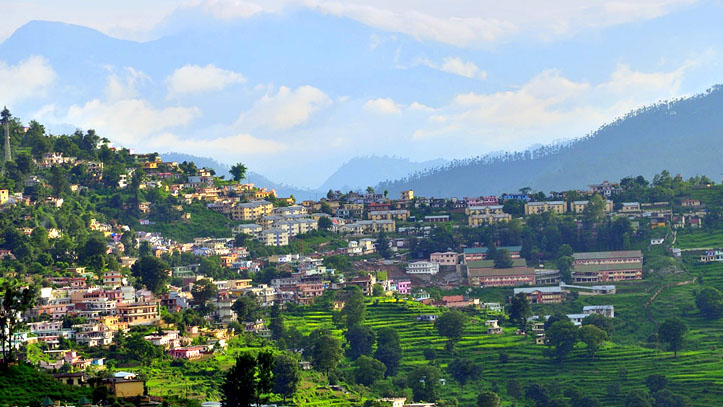 Almora is an off-beat destination in the state of Uttarakhand that is blanketed under the verdant greenery. The picturesque town is an apt option for tourists who are looking for solitude.
6. Auli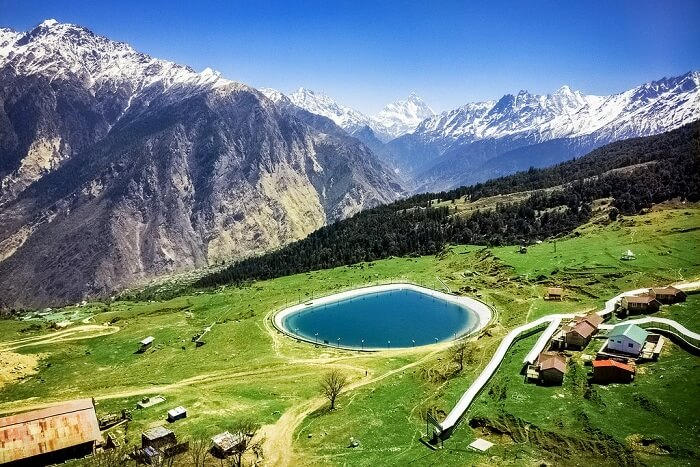 While you are on your char dham yatra by car, you must take a tour of Auli. One of the most beautiful places in the state, Auli is truly blessed with natural beauty. The snow-capped mountains and the panoramic view of the majestic Himalayas, is something that you must not miss witnessing. Apart from admiring the captivating mountains, you can also try adventure sports here.
7. Chopta
Perched at a height of 2, 680 m, Chopta is not one of the most famous tourist destinations in Uttarakhand, but it surely is one of the most beautiful. If you like trekking, then this place will certainly impress you. Chopta is the base point for popular treks to Tungnath and Chandrashilla.  
8. Valley of Flowers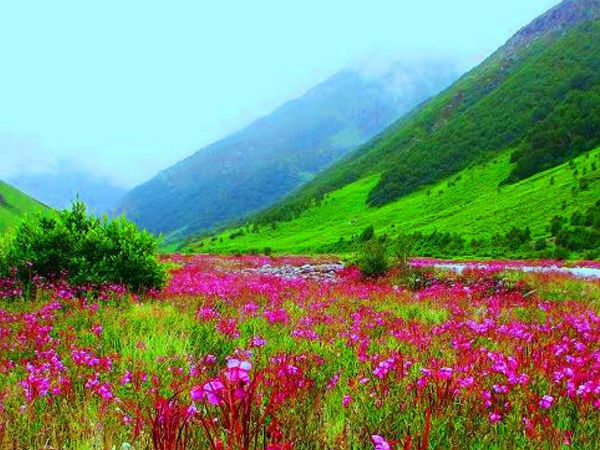 For people who admire nature and its beauty, they will find peace at this place. The Valley of Flowers is located near Hemkund Sahib, and is a heaven on the Earth. Hemkund Sahib is famous among the Sikh community for being a holy place. Many tourists opt for trekking in the region.
9. Kanatal
Located in the Chamba-Mussoorie route, Kanatal is a village perched at a height of 8,500 feet. Kanatal is often visited by tourists for the mesmerizing view of the Shivalik mountain range. Another interesting thing to see here is the green pine forest.
10. Binsar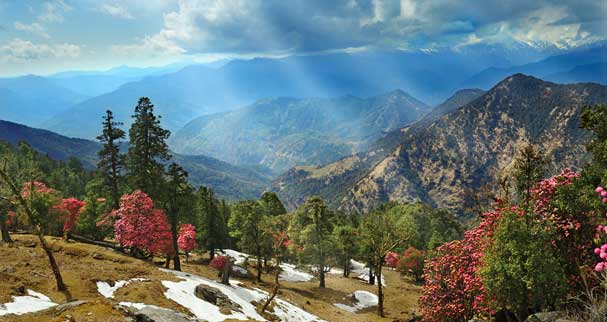 Driving to Binsar can be a real fun experience as it is located in midst of a wildlife sanctuary. The village is situated at a height of 2,400 m, and you can actually have view of Nanda Kot, Nanda Devi, Kedarnath, and Chaukhamba.
11. Landour
If all that you want is to cut ties from the hustles and bustles of city for some days and be at nature's lap in a serene environment, you should choose Landour. The scenic charm will help you relax. You can also buy some tasty jam and cheese on your way back.
12. Munsiyari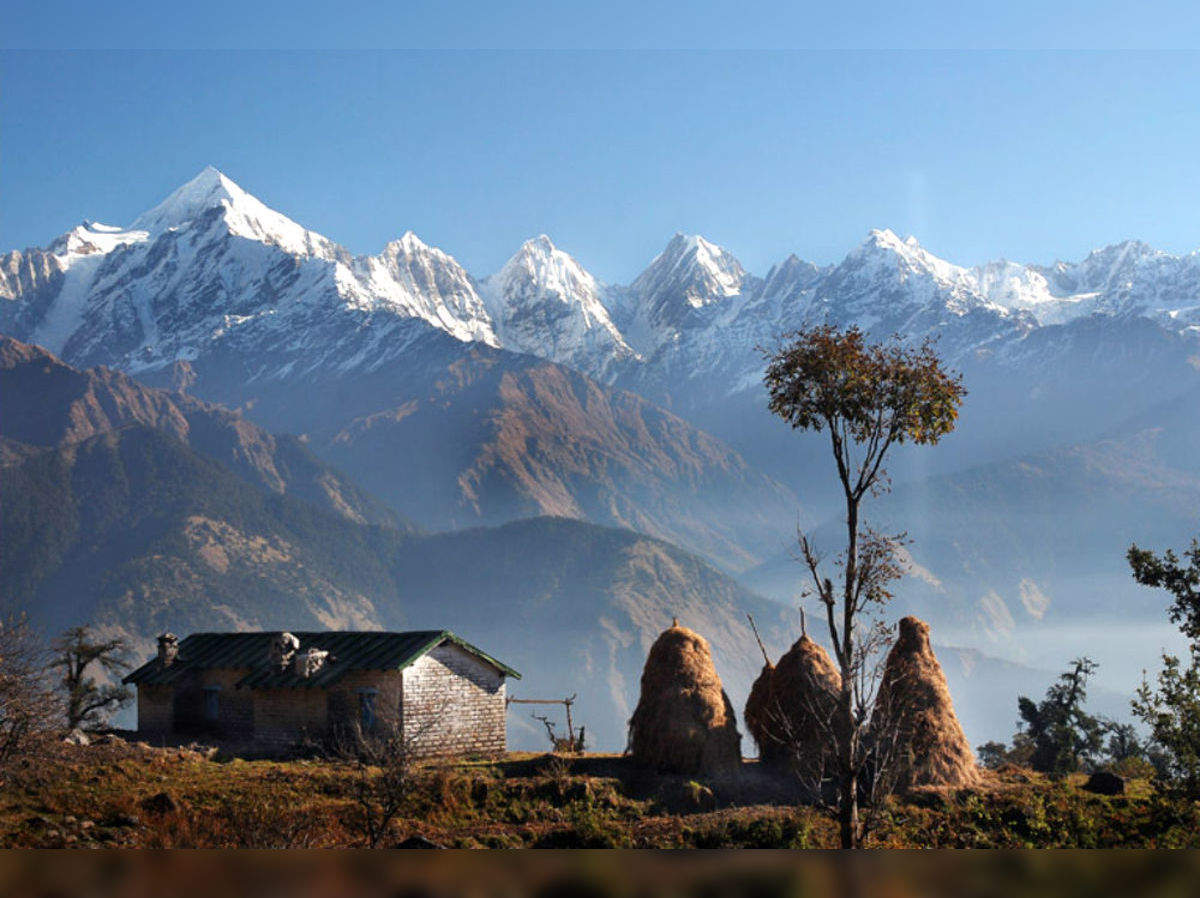 The secluded town of Munsiyari is famous among the trekkers. The road that connects to Munsiyari is one of the best and smooth; hence, you can have an awesome driving experience here. Upon reaching the town, you can go for trekking.
13. Sattal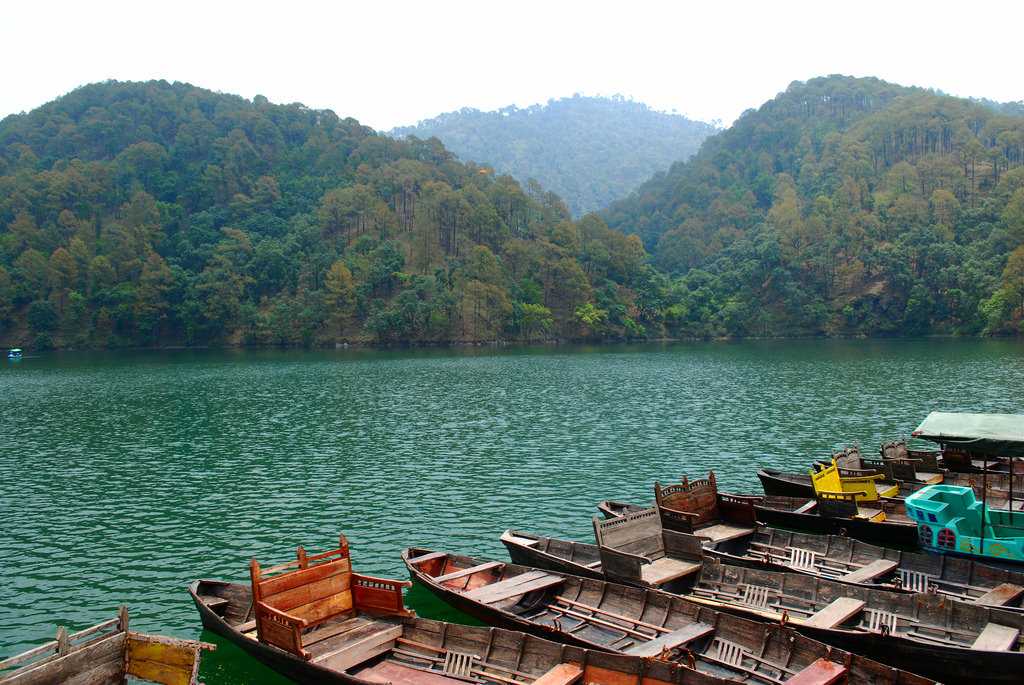 Located at a height of 1370 m above the sea level, this place is famous for its seven lakes. You can also spot a wide variety of birds here.
The above list is just a small glimpse of the best places to visit in Uttarakhand and you can bask in the natural majesty of this amazing state. The best time to travel in Uttarakhand is during the summer season, and if you wish you can hire and drive a suitable vehicle for the road trips through Revv car rental services. Uttarakhand is indeed a beautifully relaxing destination filled with serene sights and surroundings.