Amazing Tourist Destinations Just a One Day Drive Away from Hyderabad
Being tired and bored in the City of Nizams is just not sound fair. Hyderabad is in fact one of the cities in India where you will get ample chances to relax after a tiring week. There are so many places in and around the city that you just need to take out your car and drive to those attractions. Even if you are running out of time and want a one-day outing in Hyderabad or near the city, then let us discuss some of the places that you can consider. Nevertheless, before that let us also quickly talk about some more important points about this wonderful city.
Best time to travel in Hyderabad:
Hyderabad remains hot all through the summer. And if you are the kind of person who cannot bear the heat, you better plan your road trip during the winter season. Therefore, the best time of the year when you can plan even a 1 day trip near Hyderabad should be between November and February.
Famous Places to eat in Hyderabad:
We all know the mouthwatering taste of Hyderabadi biryani, right? Once you try it, you are a fan of this special biryani after that. One of the most popular restaurants where you can eat the best Hyderabadi biryani is Paradise. The other restaurants where you can find some of the best food items with unforgettable taste are Cafe Bahar, Cowboys and Angels, Mandil, Smoky Pitara, Bonsai, Flechazo, Rajasthani Thali Restaurant, Jalpaan (for vegetarian food lovers), etc. 
Mode of conveyance:
If you own a car, there is no need to think about an alternative. Otherwise, you can find several public transport options such as auto-rickshaw and cabs, which are easily available. In some parts of the city, metro service is also available and has made the lives of so many people so much easier. If you want to have the feeling of owning a car but for just some days, you can even opt for a self-drive car rental service. You can use the car just like your own and return it to the company when you want. 
Best 1 day tourist destinations from Hyderabad
1. Osman Sagar Lake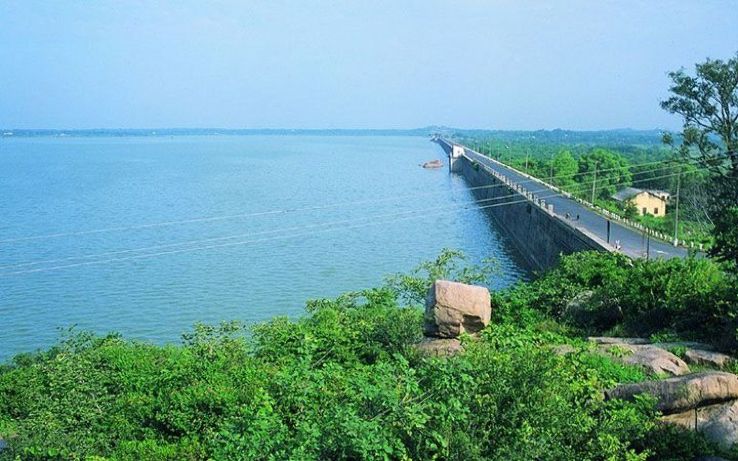 A man-made lake from which drinking water is provided to Hyderabad, Osman Sagar Lake is a fantastic place for a one-day trip from Hyderabad. Boating is not permitted in this lake so that cleanliness can be maintained. However, sitting by the lake will help you relax because of the serene environment. 
Distance from Hyderabad: 22 km
Things to do: Sightseeing
2. Ramoji Film City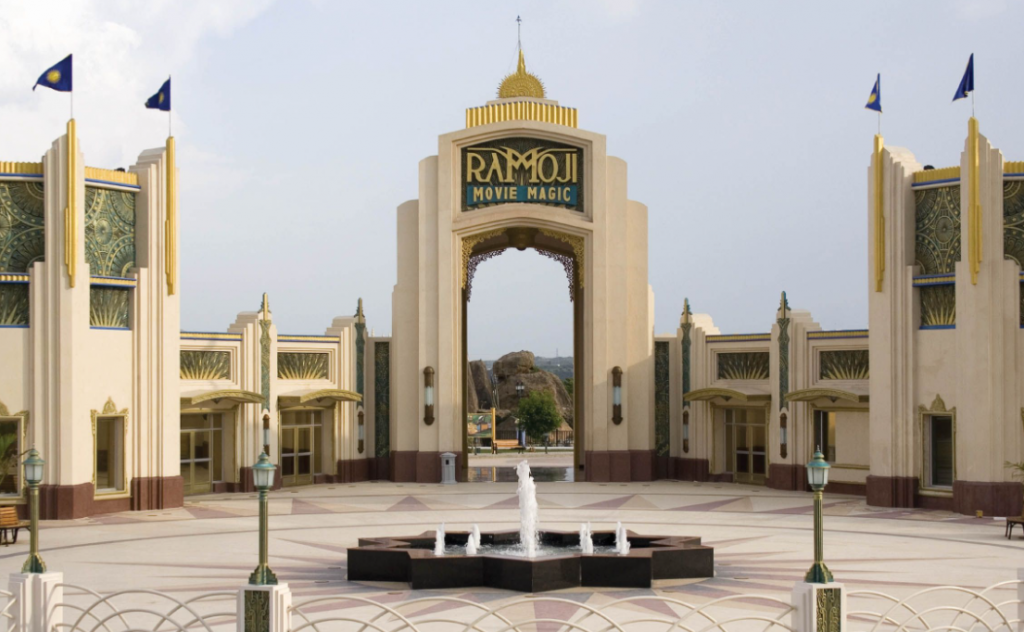 For the best one-day trip from Hyderabad that remains in your memory forever, you should choose Ramoji Film City. This is the largest colossal film city in the entire world and has the space to accommodate at least 50 film studios. You can see the locations where so many Bollywood movies like Ajab Prem ki Gajab Kahani have been shot. Apart from this, you can also indulge in various adventure activities here.
Distance from Hyderabad: 35 km
Things to do: Butterfly park, Bird park, Toy train ride, Entertainment shows, Adventure activities, Water rides, Amusement park, etc.
3. Wargal Saraswati Temple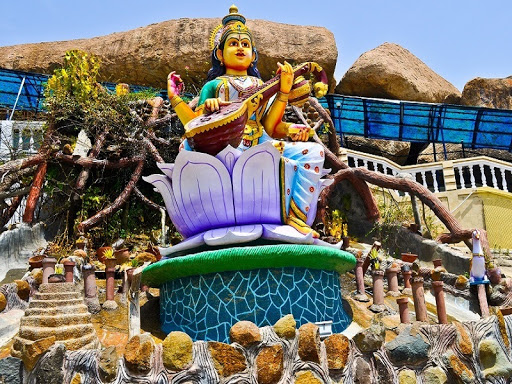 If you are feeling religious, you can even consider Wargal Saraswati Temple for a one-day trip near Hyderabad. The temple is dedicated to Goddess Saraswati. The temple looks even more beautiful during the celebration of Vasant Panchami and Navratri.
Distance from Hyderabad: 52 km
Things to do: Pray to the goddess
4. Bhongir Fort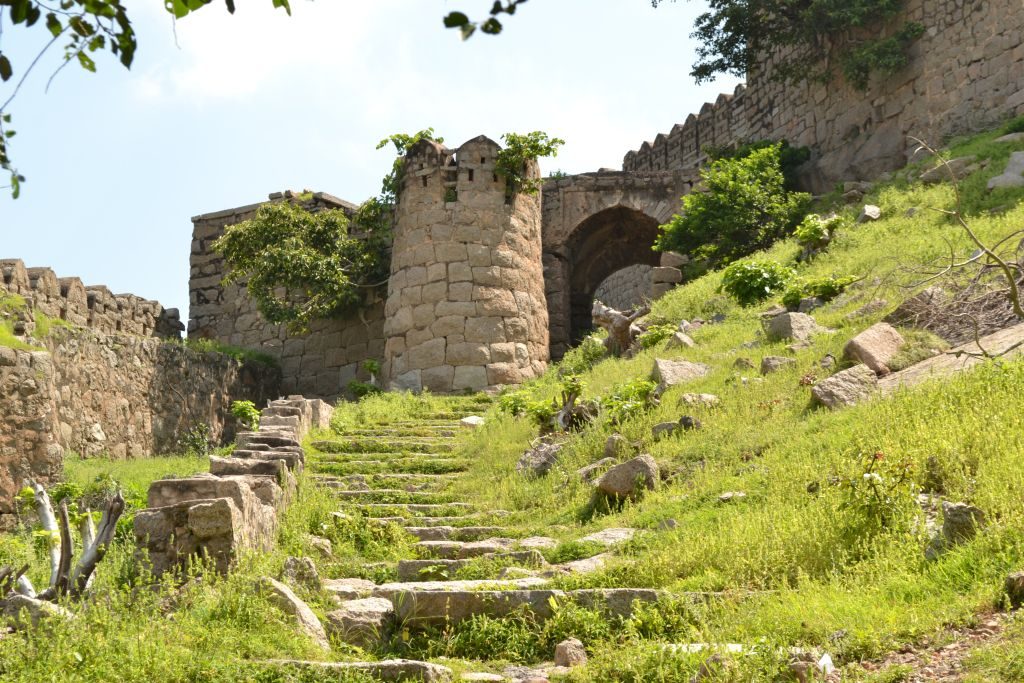 This fort is also known by the name Bhuvanagiri fort, this place is also a great option for the places near Hyderabad for one day trip. It is the perfect place for people who are fond of history as well as the ones who love adventure. The fort is perched on the top of a huge rock and dates back to the 12th century.
Distance from Hyderabad: 54 km
Things to do: History and adventure
5. Rachakonda Fort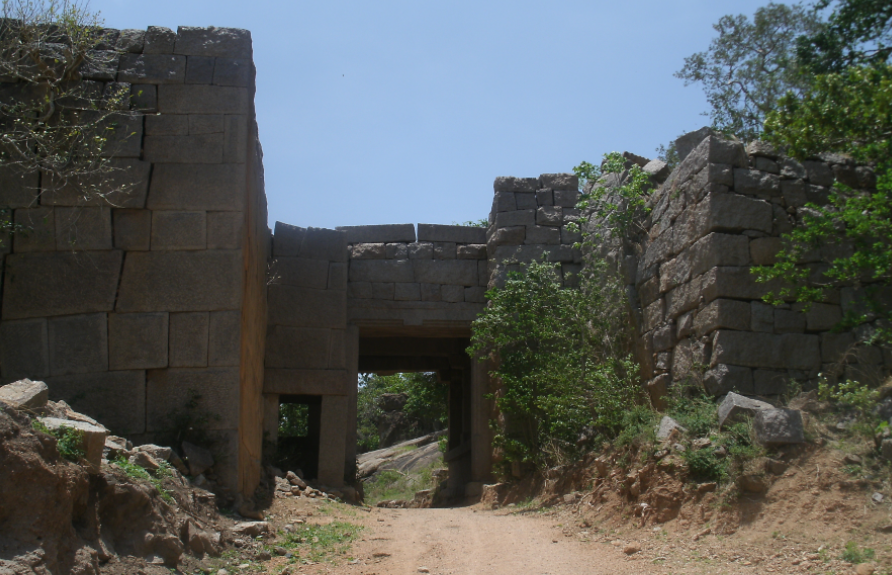 This is also one of the nearby places from Hyderabad that you can visit over a weekend. The fort was built in the 14th century and is made of stones. Although it is in its ruins now, you can opt for trekking and adventure here.
Distance from Hyderabad: 61 km
Things to do: History and trekking
6. Ananthagiri Hills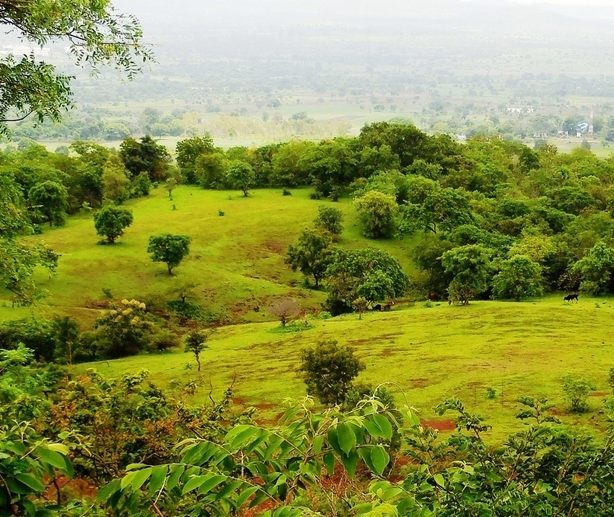 This is one of the most beautiful and best hill stations near Hyderabad that you can choose as your one-day destination from the city without a doubt. The hill is dotted with verdant greenery and is also a source of water for Hyderabad city. You can have an amazing trekking experience in the jungles of this hill. When you enter the woods here, you can find an age-old temple and a pond.
Distance from Hyderabad: 79 km
Things to do: Worshipping and trekking
7. Singur Dam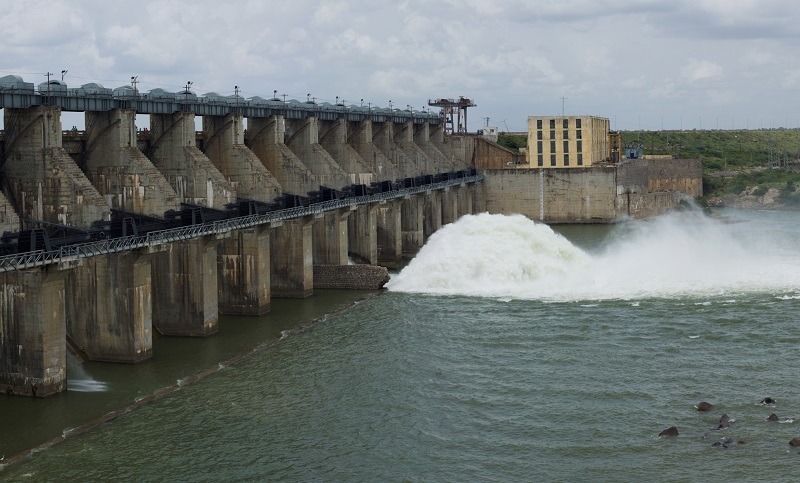 You can also choose Singur Dam as your one-day destination in Hyderabad. The dam is built along Manjeera River. The dam not only provides water and hydro-electricity to the city but also houses a huge population of crocodiles. This is also a great place for people who love bird watching as they can witness several migratory birds here.
Distance from Hyderabad: 92 km
Things to do: Sightseeing and nature
Now if you want to explore these places, you can simply get a car rental in Hyderabad from Revv. Go ahead with downloading the Revv app on your phone and book the car that you find apt as per your need and budget.