9 Spontaneous Places for One Day Trip near kolkata That are Less Than 3 Hours Away
Kolkata, the 350 years old metropolitan city, presently dominating as the capital of West Bengal, is India's second biggest city! This city is known for its refined culture, vast heritage and artistic flair, and is called as the intellectual capital of India. Though popularly tagged as the City of Joy, but who says that a person living in Kolkata can't feel bored of staying in the same monotonous routine? Even if you are a part of this vibrant city, you'll still feel the need to go for a gateway or holiday at some point or another. And when such time comes, it's better to be prepared with a list of some extraordinary offbeat tourist attractions near Kolkata.
Quick Information:
Best time to take a trip around Kolkata — October – March
Types of visits recommended— Historical, sightseeing, spiritual, fishing.
9 Famous places near Kolkata for 1 day trip
We already know Kolkata can never be short of beautiful and architectural destinations to explore. But if you want to explore a little beyond the cityscapes, and create a detailed list of such wonderful places to visit near Kolkata within 100 kms range, then read on!
1. Diamond Harbour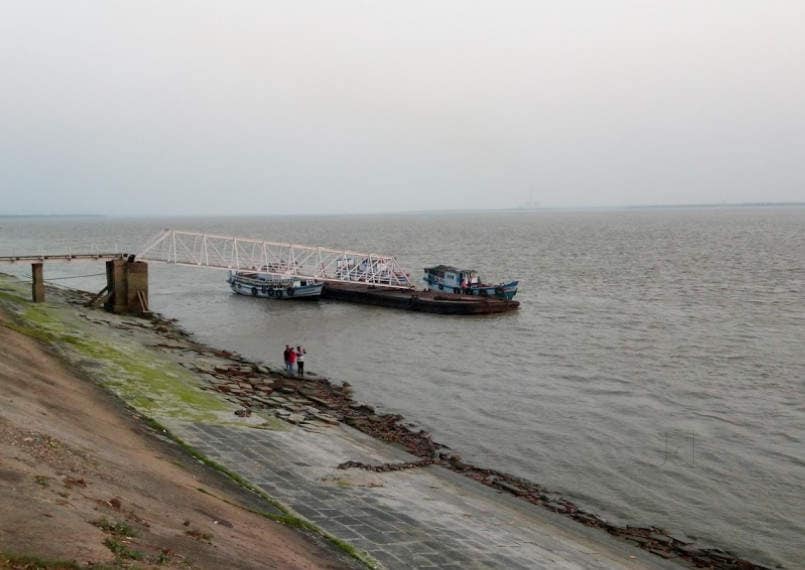 Located on the banks of the River Hooghly, Diamond Harbour is one of the most favourite destinations for one day trip from Kolkata via car. The lovely water views and the serene natural beauty speak of the elegance of the place, and that is why it's recommended for all you peace loving holiday seekers in Kolkata.
Essential Tips: 
Distance from Kolkata— 50 km
Time required to reach Diamond Harbour from Kolkata — 1.20 hour 
Things to do — Boat riding, explore nature, seaside fun.
2. Raichak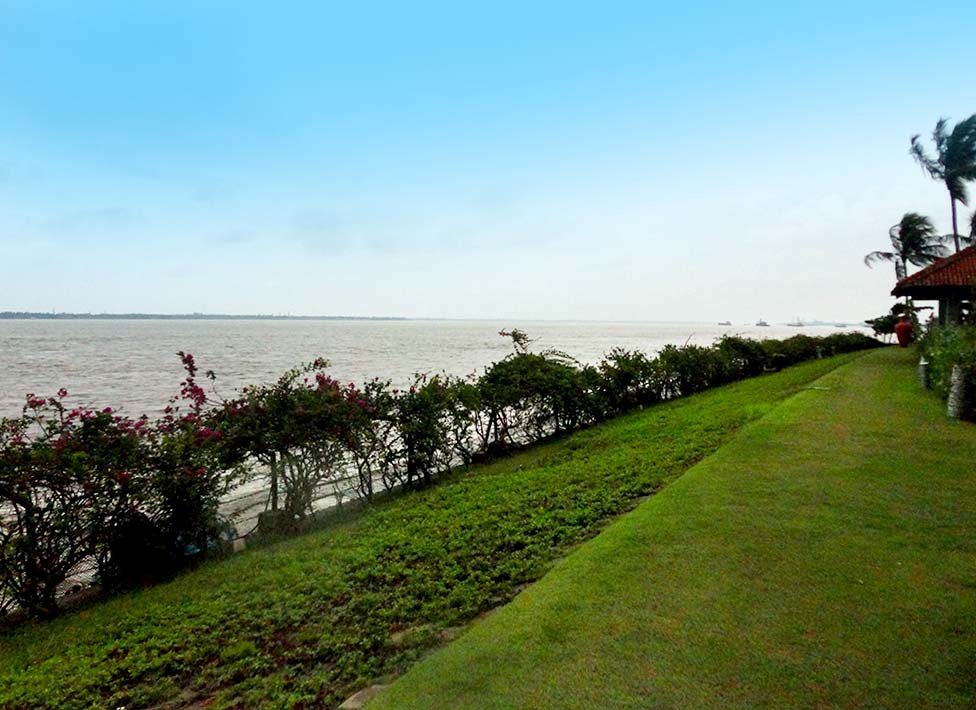 The miniscule village of Raichak isn't certainly small in terms of beauty and cultural inheritance. It has some really bewitching natural scenarios and forts that can seal your trip from Kolkata with perfection. You can explore the exceptional architecture in this pretty location and even relax at a luxurious resort in Raichak.
Essential Tips:
Distance from Kolkata— 50 km
Distance from Kolkata to Raichak — 1.20 hour 
Things to do — Boating on River Bhagirathi and Hooghly, exploring the F-fort, Lighthouse and Chingrihkali Fort.
3. Haldia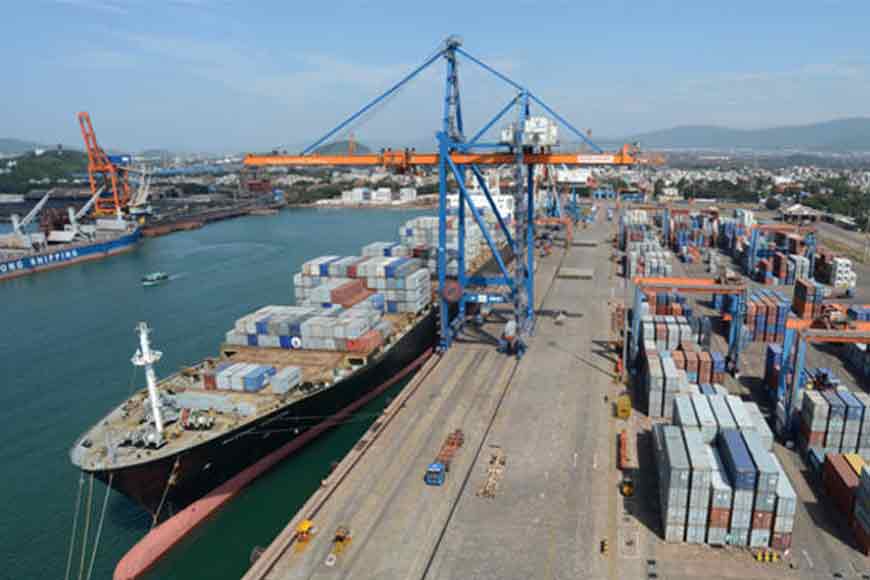 The famous River port of India, Haldia offers more than just water trade to the country. If you are looking for an all in one trip to any destination near Kolkata, Haldia has it all. From the historic monuments and important buildings to the perfect Marine Drive giving you a fabulous view of the sea to the basic boating experience, you name it, and you can enjoy it all here.
Essential Tips: 
Distance from Kolkata to Haldi — 119 km
Time required to reach Haldia from Kolkata — 2 hour 30 minutes.
Things to do — Visit to Sataku, Haldia Dock and Port, explore Tamluk Rajbari (Palace), Marine Drive and visit Mukhtadham Temple.
4. Chandannagar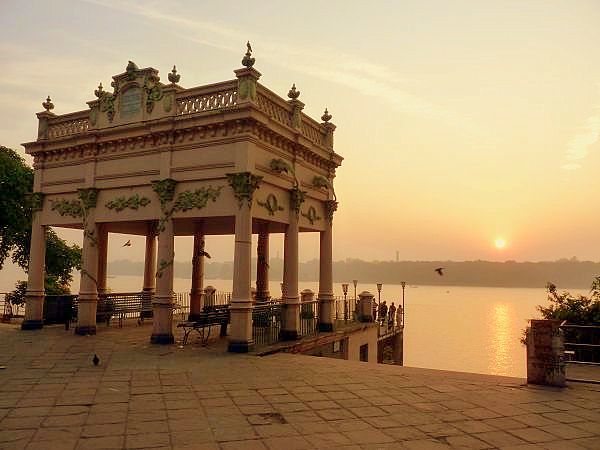 Wrapped in the suburbs of Kolkata, Chandannagar is especially known for a variety of sweets available here. This town was ruled by the Nawabs which later got transferred to the French and then to the British power. These various episodes of different rulers left their mark on the city, gifting it different heritage sites, each speaking of their distinctive culture in detail. You can visit the town to view the magnificent beauty of French architecture, the Nawab style of buildings and even British styled structures.
Essential tips:
Distance from Kolkata to Chandannagar — 48 km
Time required to reach Chandannagar from Kolkata via road — 1.30 hour
Things to do — Explore the French heritage, culture and beautiful monuments, visit the Chandannagar Museum, visit the Patal Bari and Nandadulal Temple.
5. Bardhaman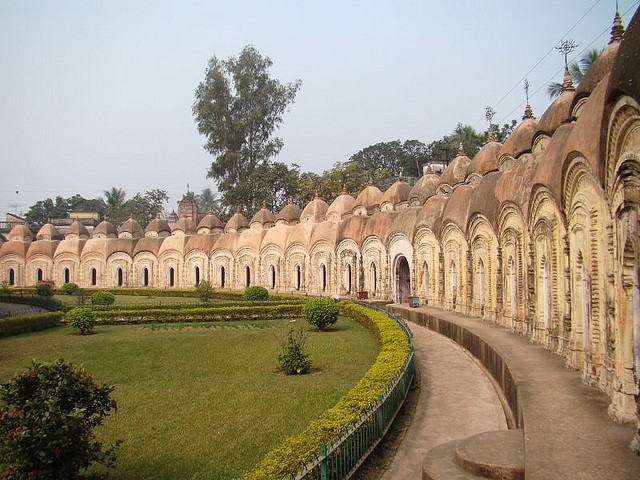 Bardhman, also called Burdwan, is a famous communication centre located on the banks of River Damodar. This town was considered as a capital and a print location during the Mughals, and later even by the other rulers. The British termed it as an important part of the district. It's due to these reasons that you'll get to see a lot of historical and heritage monuments here. A perfect trip on the laps of nature and exploring the remnants of the past can be on your cards.
Essential tips: 
Distance from Kolkata to Bhardhman —102 km
Time required to reach Bhardhman from Kolkata — 2 hours
Things to do — Visit the Gopal Baug, spot rare deers at the Deer Park, explore the historical Devi Sarbangla Temple, Tomb of Sher Afghan and relax at the Golap Bag.
6. Sunderban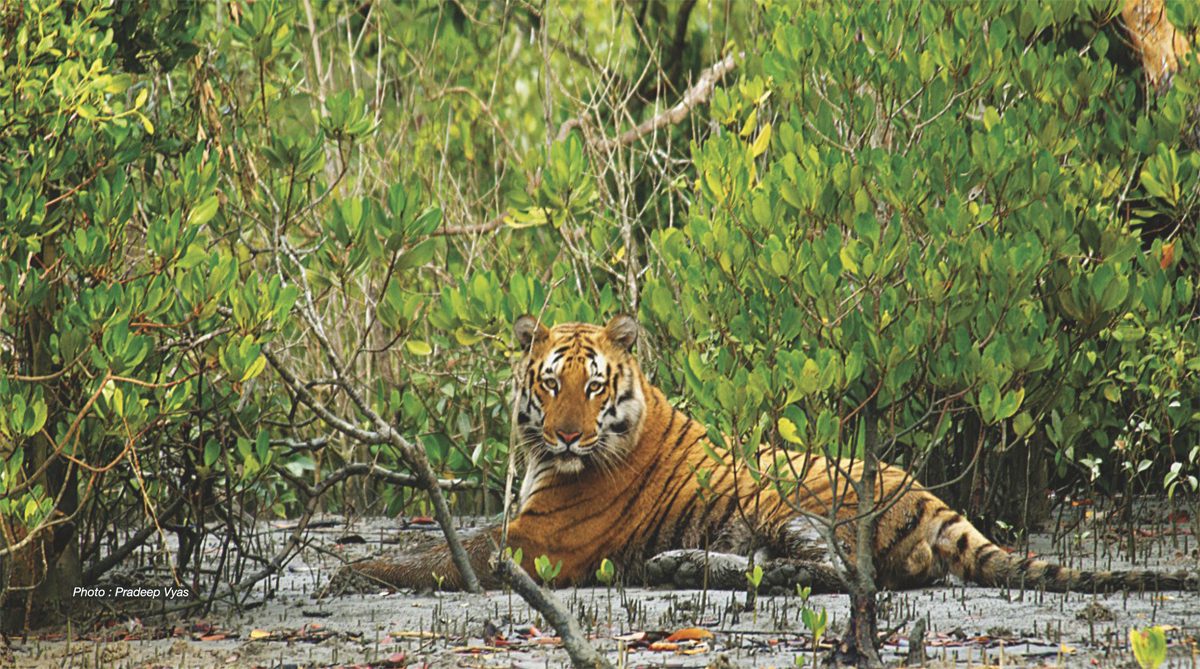 If you are a wildlife photographer or love to discover more about it, then Sunderban should be the next tourist attraction you have to visit from Kolkata. Given the name of Sunderban due to a large number of Sundari trees in this area, it's a low lying formation of land near the Bay of Bengal. This proves that you won't lack any natural beauty in the surroundings when you are here. Apart from this, you can visit the famous Sunderban National Park here to spot Bengal tigers and other rare wildlife species.
Essential tips:
Distance from Kolkata to Sunderban — 109 km
Time required to reach Sunderban from Kolkata— 2 hours
Things to do — Take the boat journey for sightseeing, spot the Bengal tigers, visit the Sanjekhali Bird Sanctuary, and visit the Netipodhani Temple.
7. Belur Math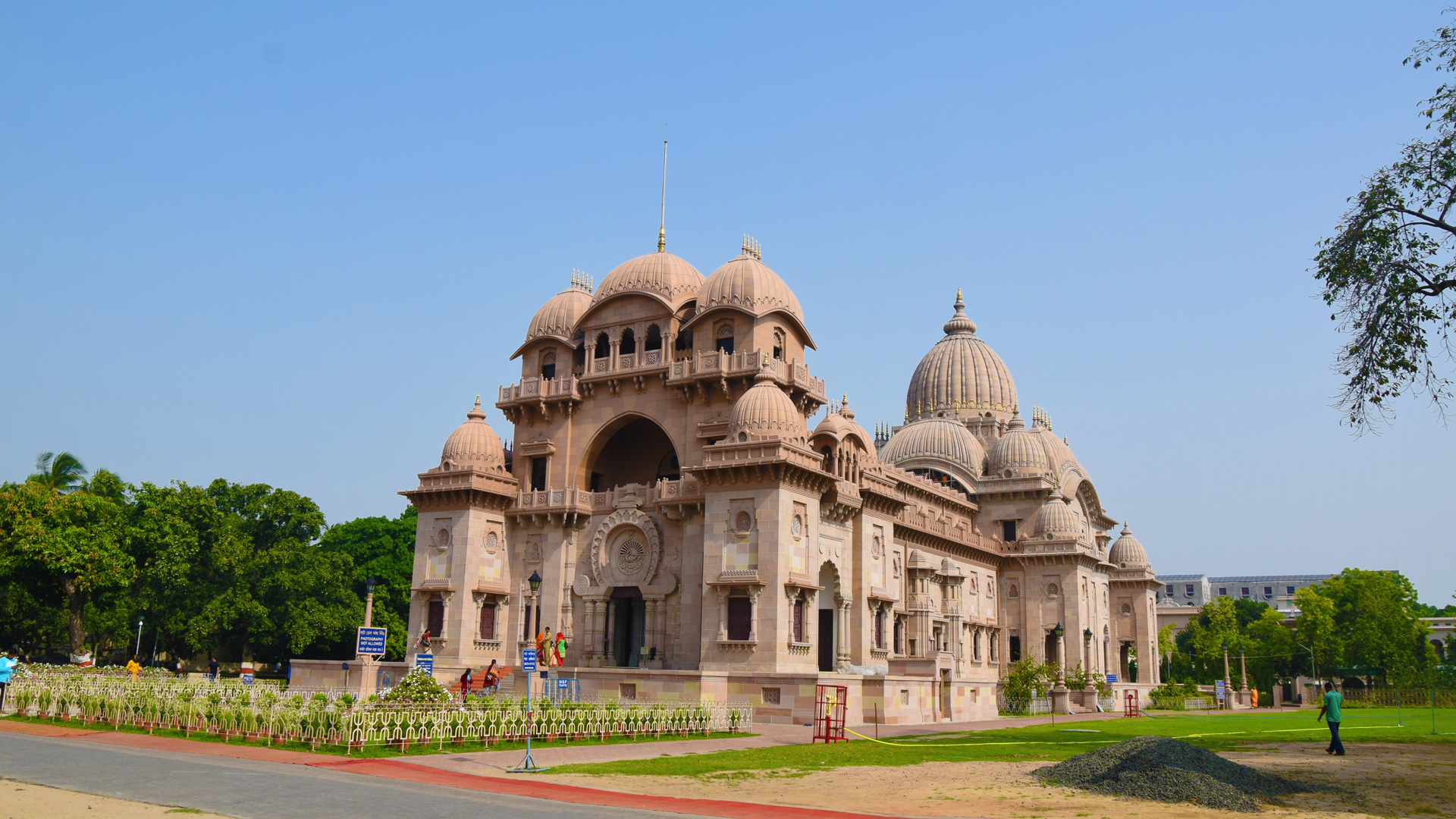 Located on the banks of Hooghly River, Belur, Belur Math is a famous place of pilgrimage for people of various religions. There are profound temples built on this land which even makes it a historically essential location. If you love visiting such ancient shrines and temples, then this is the right location for you.
Essential tips:
Distance from Kolkata to Belur Math via car — 11 km
Time required to reach Belur Math — 15 minutes
Things to do at Belur Math — Visit the RamaKrishna Mandir, the old shrine of Swami Brahmananda Temple, Holy Mother Temple and the samadhi enclosure.
8. Barrackpore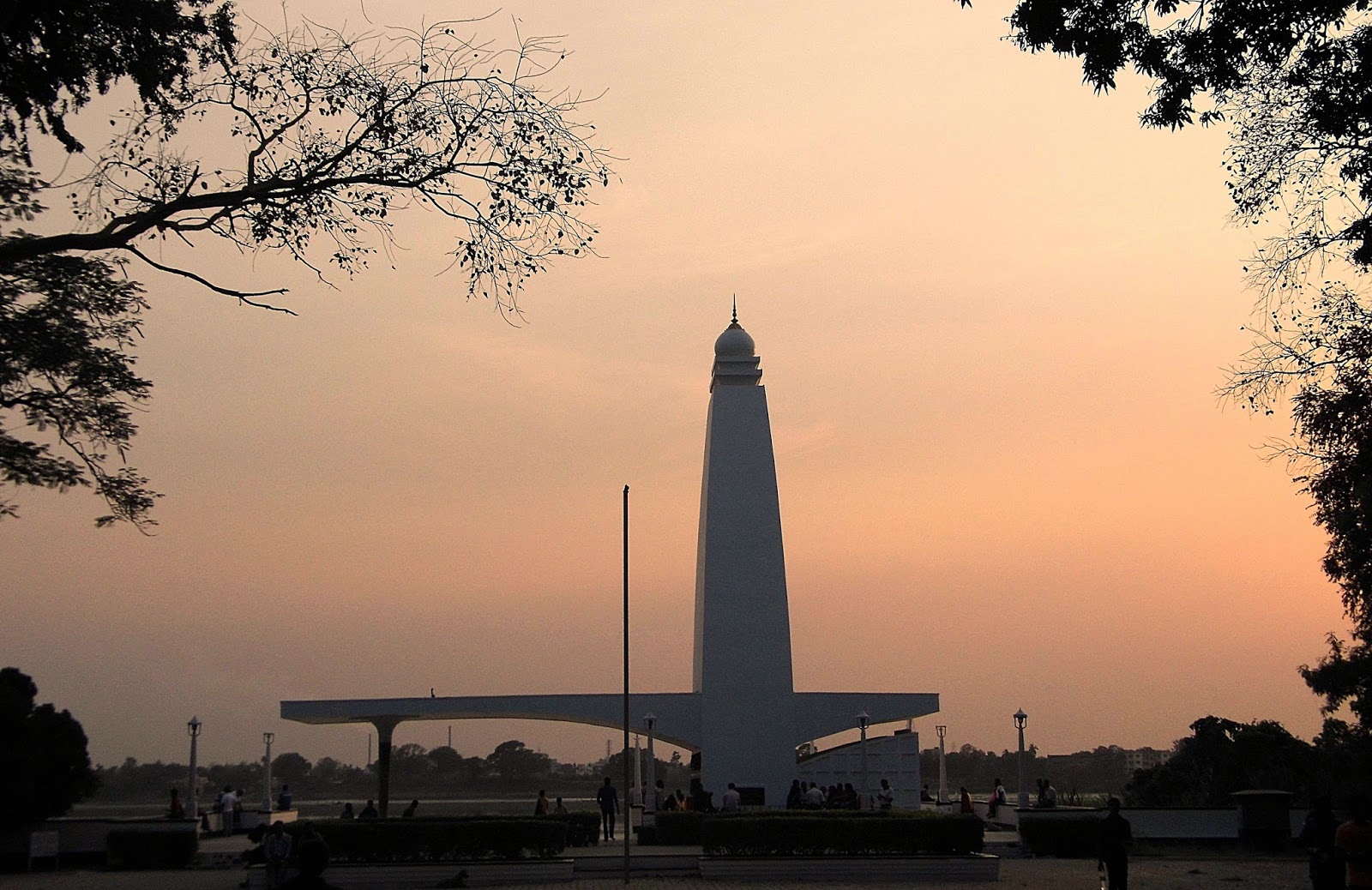 An alluring green destination famous for its positive vibes is what you need for a quick, relaxed getaway from the city. Barrackpore gives you all that, and is also a place which rose to historical importance during Sepoy Mutiny. You'll get to view the personal collections and belongings of the soldiers and hence this place gives them a tribute too.
Essential tips:
Distance from Kolkata to Barrackpore — 27 km approx
Time required to reach Barrackpore from Kolkata — 1 hour
Things to do — Relax near nature, visit the Mangal Panday Park, Gandhi Museum, Tarakeswar Temple, various Ghaats — Gandhi, Nishan and Dhobi.
9. Kamarpukur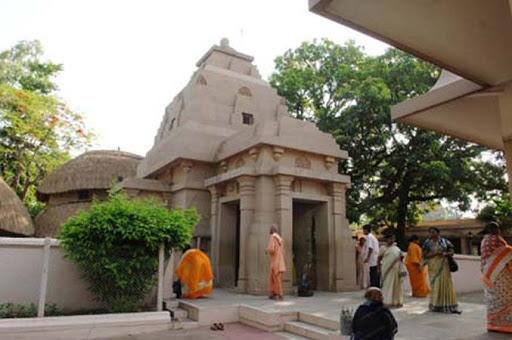 A small but profound village, Kamarpukur is believed to be the birth place of Saint Sri Ramakrishna, and that's why it attracts lots of devotees. But even if you aren't too religious, this place still holds an importance because of the famous temples and shrines here which are worth visiting if you adore history. 
Essential tips:
Distance from Kolkata to Kamarpukur — 97 km approx
Time required to reach Kamarpukur from Kolkata — 3.30 hours
Things to do — Visit the Kamarpukur Ramakrishna Math, Gopeshwar Temple, Matri Mandir, Talpukur Lake and Simhavahini temple.
These top places to visit near Kolkata for 1 day within 200 kms are as rich in heritage as the city itself. For travellers from all across the globe, and of every kind of explorer, it has something to offer. The availability of Revv's car rental in Kolkata makes the trip comfortable and hassle-free. So what's your explorer mood today?