Explore Pilgrimage Sites within the Land of Five Rivers, Punjab
The land of five rivers, Punjab is one of the most fertile states of India when it comes to agricultural prowess. It has also played a vital role in shaping the history of the country and is known to be one of the youngest religions of the country Sikhism. It has a unique culture and several places of natural beauty which makes visiting Punjab a very interesting proposition for tourists from everywhere. Another thing that attracts multitudes of tourists to Punjab is the opportunity to visit the old temples and gurudwaras in Punjab. There are some great pilgrim sites scattered across the state that can be visited through some of the most memorable road trips to Punjab.  Here are some of the most prominent pilgrim sites to visit while in Punjab:
10 Pilgrimage Sites in Punjab by Road
1. Golden Temple, Amritsar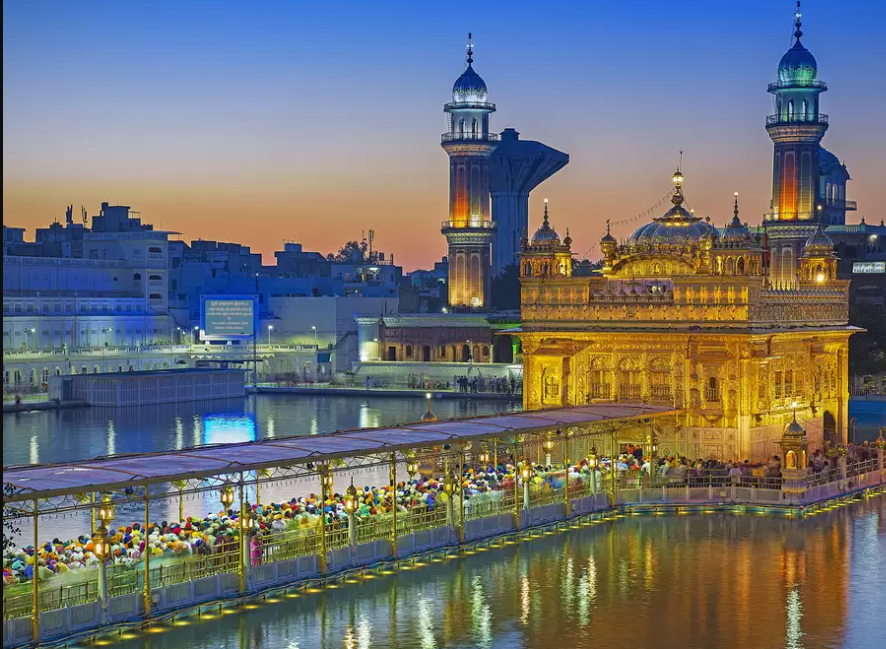 Constructed between 1585 and 1604, Golden Temple or Harmandir Sahib is the holiest place for the Sikh community. One of the major pilgrimage sites in Punjab, Golden Temple is visited by tourists as well as devotees from across the world. The temple got its name as the Golden Temple because of its sanctum center that is covered with gold foil. There is a man-made pool that surrounds the temple, and it is said that the water in the pool has healing power.
Nearby places to visit: Jalianwala Bagh, Wagah Border
2. Tarn Taran Sahib, Amritsar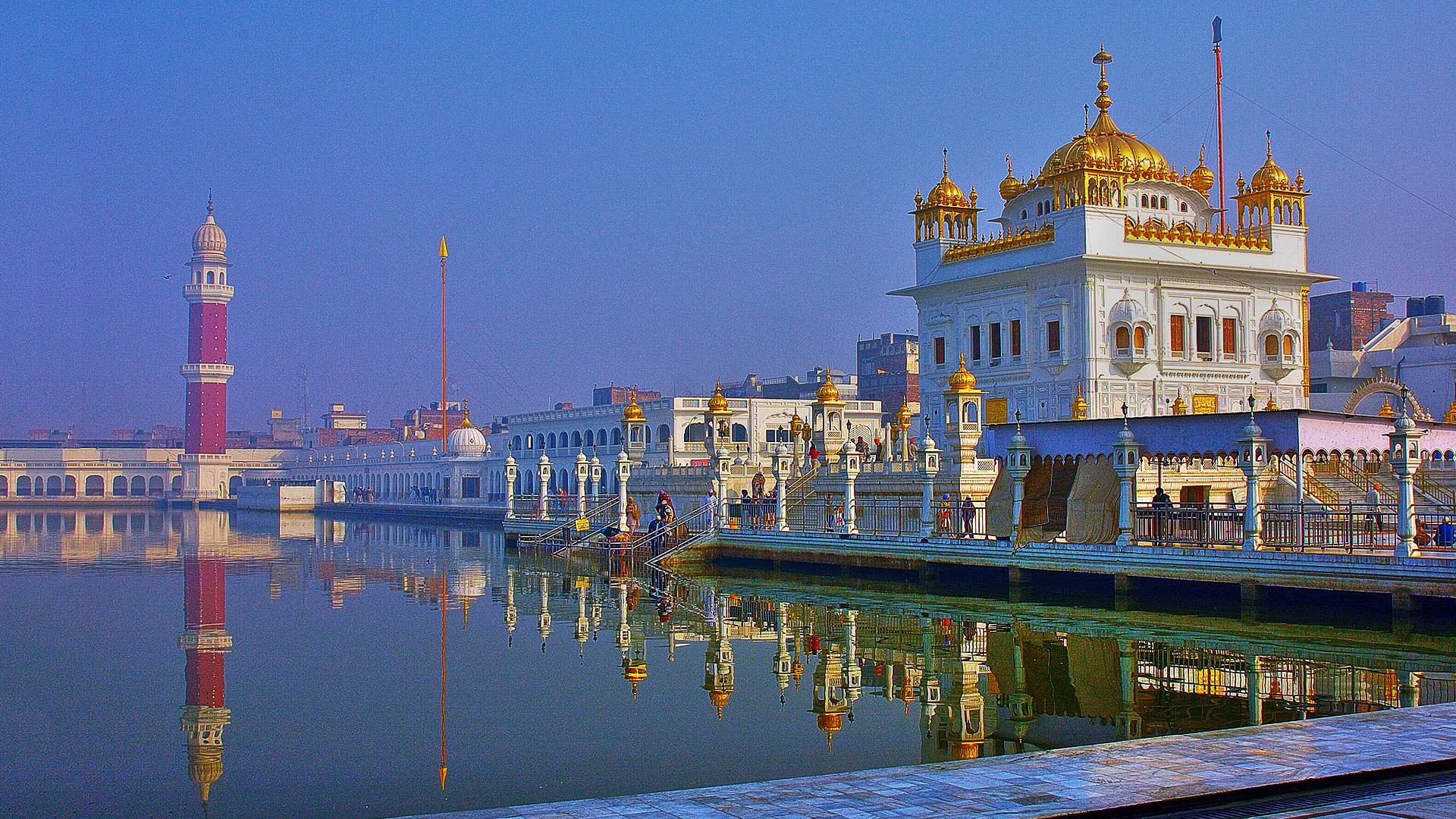 Tarn Taran Sahib was established by the 5th Sikh Guru, Guru Arjan Dev in 1590. It is one of the sacred places in Punjab for the Sikh community. Devotees gather at Tarn Taran every month on the day of Amavas.
Nearby places to visit: Golden Temple, Jalianwala Bagh, Katra Jaimal Singh Market
3. Durgiana Temple, Amritsar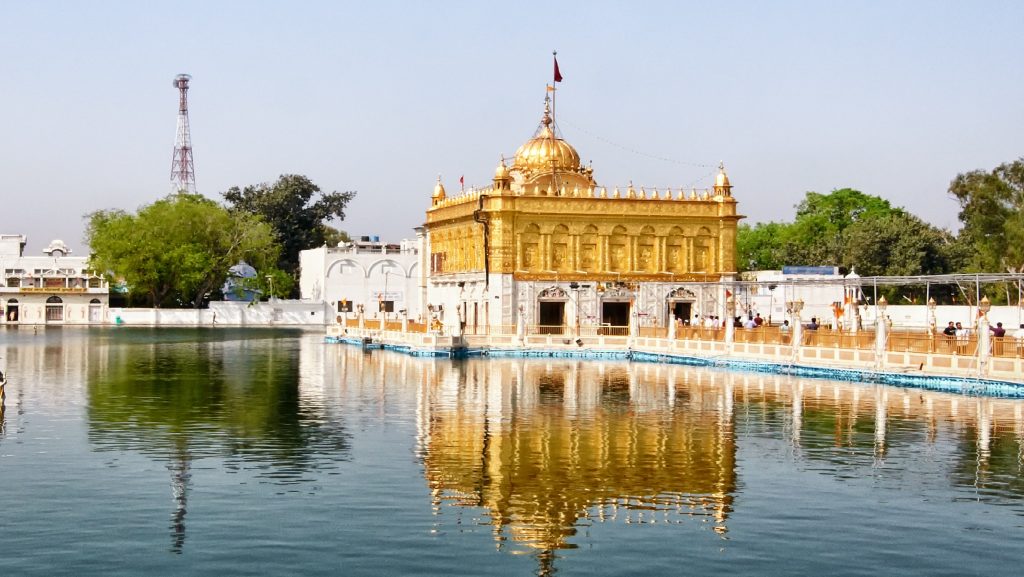 Among the list of all Hindu temples in Punjab, Durgiana Temple is one of the most noted ones. The temple was established in 1921 and dedicated to Goddess Durga, though other deities are also worshiped here. The dome of the temple is golden while the doors are silver, and the floors are of marble. The atmosphere of this temple is very peaceful, and an apt place to meditate.
Nearby places to visit: Golden Temple, Wagah Border, Jalianwala Bagh
4. Devi Talab Mandir, Jalandhar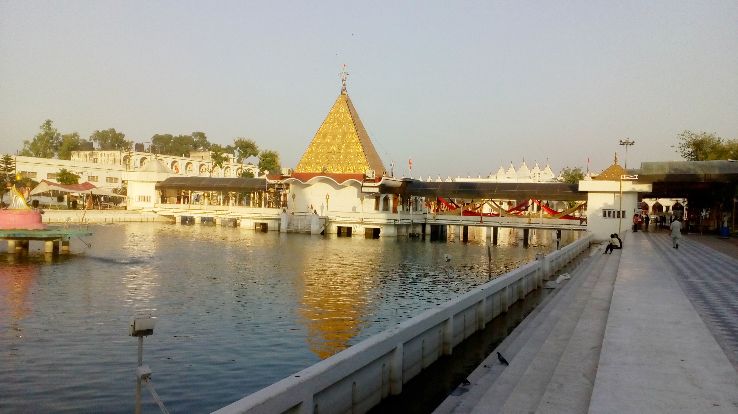 One of the religious places in Punjab for the Hindu community, Devi Talab Mandir is one of the 51 shaktipithas. It is believed that Devi's right breast fell here. The temple is dedicated to the goddess Kali who is worshiped here. Lately, the old Devi Talab was renovated and in the center, the new temple was built. You will also find a masonry 200-year-old tank in the temple, which is sacred for the Hindu community.
Nearby places to visit: Shiv Shakti Temple, Nageshwar Nath Shiv Mandir, Arya Samaj Mandir
5. Panch Mandir, Kapurthala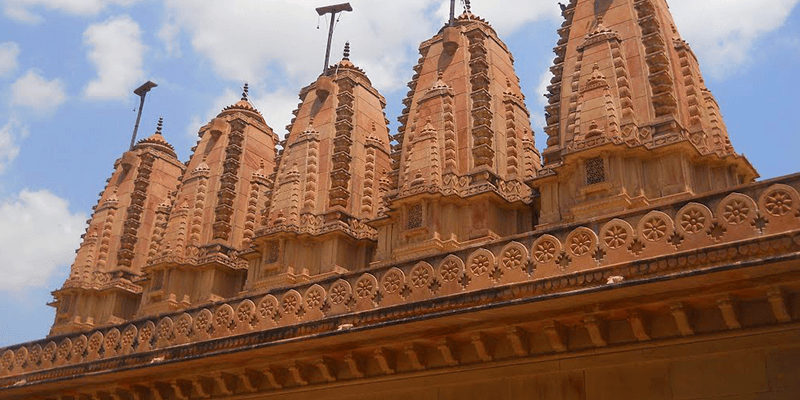 Panch Mandir is one of the tourist attractions in Kapurthala now. Several Hindu gods and goddesses are worshipped in this temple. The temple has gained a lot of attention because of its architecture and design, and it looks pristine during the moonlit nights.
Nearby places to visit: Jagatjit Palace
6. Moorish Mosque, Kapurthala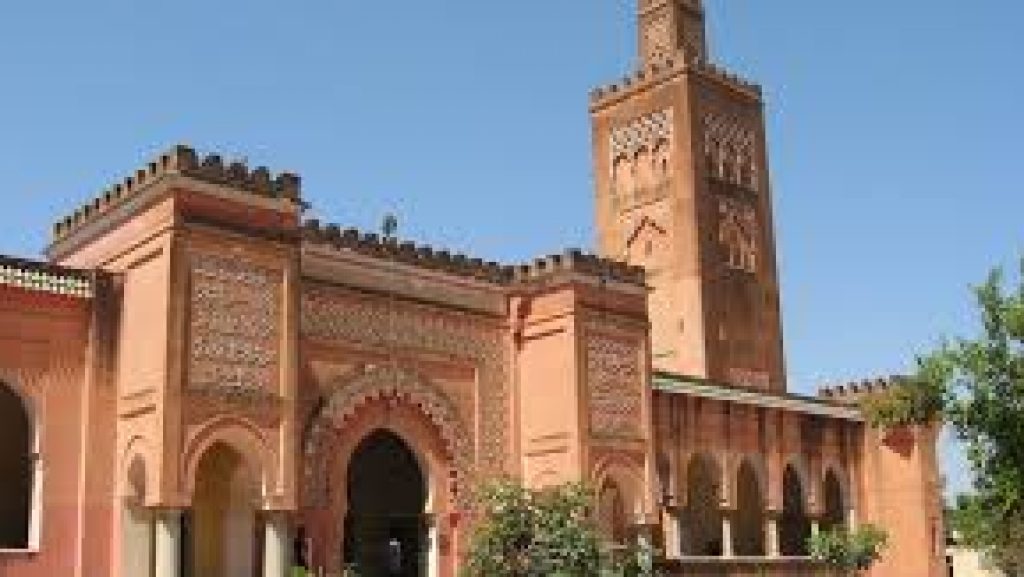 Moorish Mosque is one of the most fascinating pilgrimage sites in Punjab. Currently, the mosque is taken care of by the Archeological Survey of India, but in 1930 it was constructed by Raja Jagjit Singh. The mosque is famous for its eye-catching architecture. It is one of the most important places of religious importance for the Muslim community. It is also one of the historical places in Punjab.
Nearby places to visit: Panch Mandir, Jagatjit Palace
7. Gurdwara Achal Sahib, Jalandhar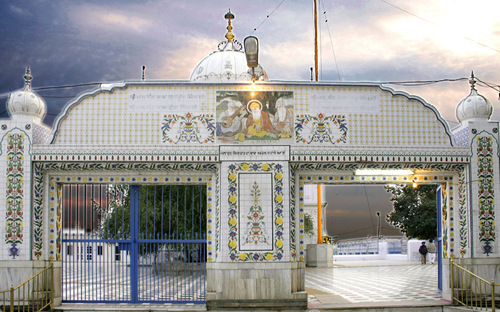 This gurdwara is visited by devotees and tourists from across the country. It is believed that Guru Nanak Dev Ji stopped here during one of his travels. He discussed with Jogi Bangar Nath, after which Jogi Bangar Nath bowed his head to Guru Nanak Dev Ji. This gurdwara was also visited by Shri Guru Hargobind Singh Ji, and he even got eight cornered wells dug in front of the gurdwara.
Nearby places to visit: Pushpa Gujral Science Centre, Wonderland
8. Anandpur Sahib, Rupnagar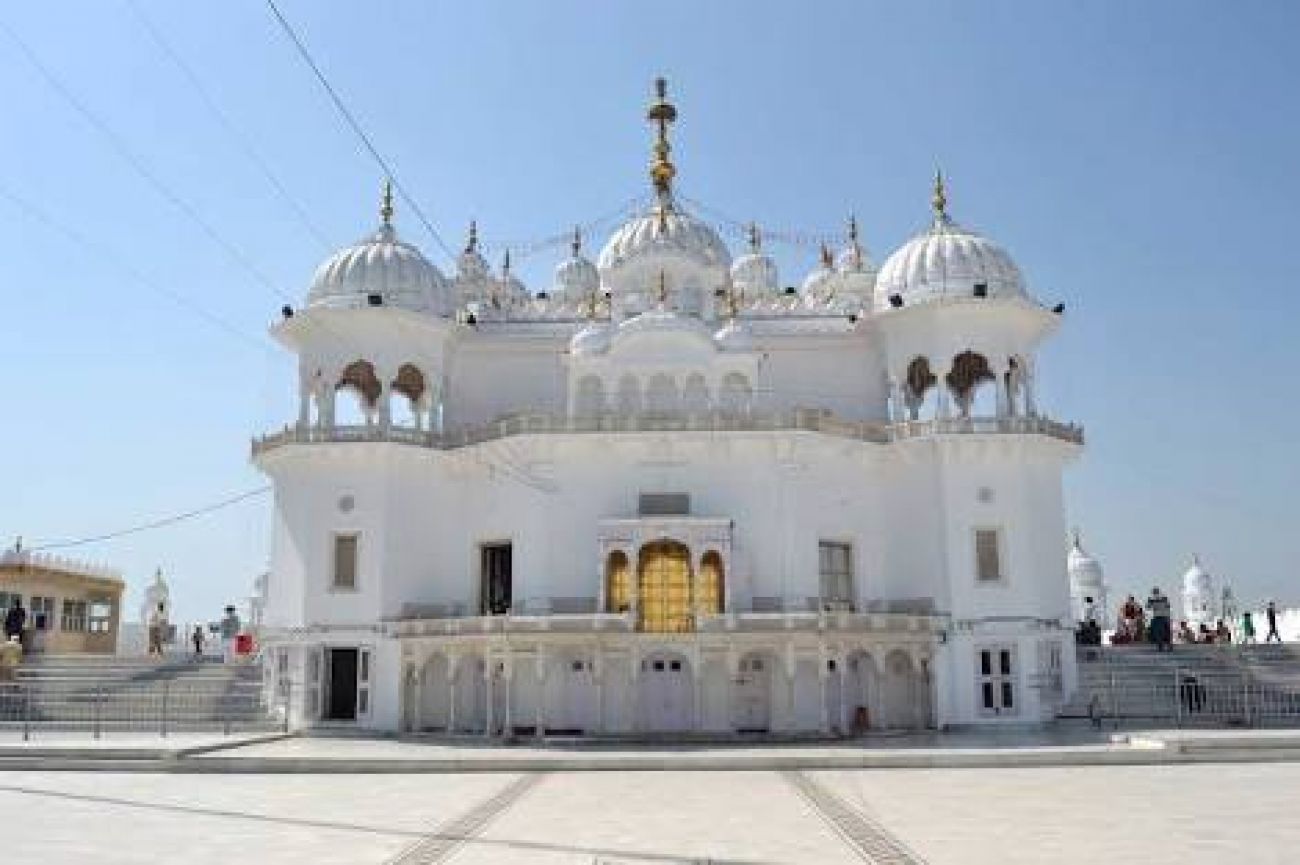 Anandpur Sahib has a lot of importance among the Sikh community as the annual Sikh gatherings as well as festivities at the time of Hola Mohalla happen here. The gurdwara is located near the River Sutlej.
Nearby places to visit: Archaeological Museum, Maharaja Ranjit Singh Park
9. Gurdwara Patalpuri, Ropar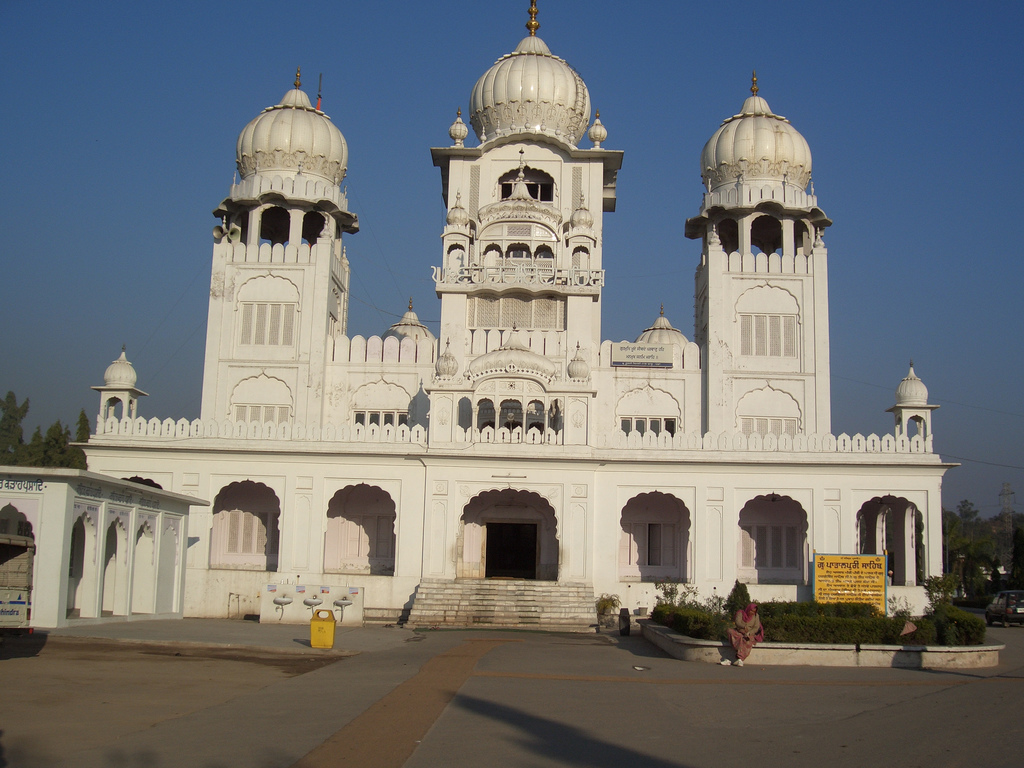 One of the holy places for the Sikh community, Gurdwara Patalpuri is the place where Guru Hargobind in 1644 Guru Har Rai in 1661 was cremated. The ashes of Guru Harkrishan were immersed here in 1664 in the River Sutlej.
Nearby places to visit: Ropar Wetland
10. Muktsar Gurdwara, Bhatinda
Located at a distance of 50km from Bhatinda, Muktsar Gurdwara is famous for the last battle fought by Shri Guru Gobind Singh Ji. The famous fair "Maghi Mela" is held in January every year attracts a lot of people from across the country here.
Nearby places to visit: Qila Mubarak Gurudwara Sahib, Rose Garden, Chill-O-Thrill Water Park
There are many places to go and things to do near these religious places which make these trips a great option for larger groups where everyone may not be as devoted. They can still enjoy some of the best in terms of cuisine, historical places, and natural beauty. While planning a trip to any of these places in Punjab, you may consider taking a Revv self-drive car rental. This can help you save a lot of time and money while giving total control of the trip in your hands.