Experience a Festive West Bengal by Visiting These Major Cities by Road
West Bengal is a state in India that is widely associated with the festival of Durga Puja. The Durga Puja time transforms the entire state into one big celebratory festivity shared by many residents of Bengal through countless Pandals. What many of us may not realize is that apart from Durga Puja, some amazing and diverse festivals are celebrated across West Bengal. If you wish to see these you can head to some of the best tourist attractions in West Bengal, and we can tell you exactly on which occasion so that you can enjoy these places at their festive best. Here are the top things to do in West Bengal during festival time and where to do these.
Visit to 7 cities in West Bengal during festivals season
1. Kolkata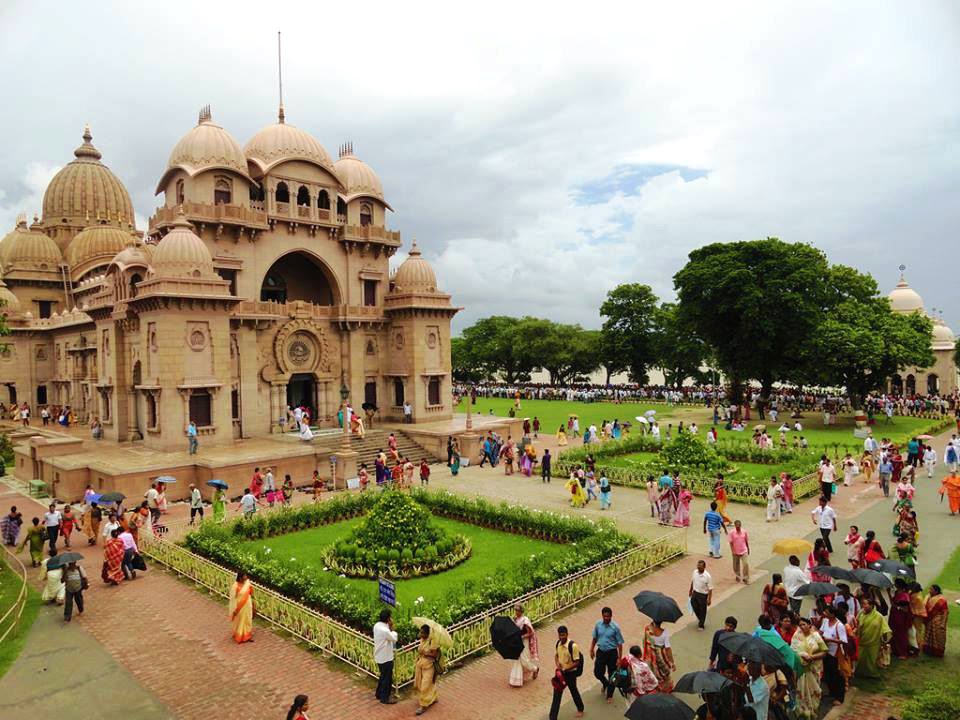 The 'City of Joy' is famous for the Durga Puja celebration. The city looks gorgeous with its outstanding lighting decoration, various designs of alpona, and a wide variety of authentic Bengali cuisines. Durga Puja is one of the main and most important festivals in West Bengal is celebrated in each corner of the state. However, the Puja vibes in Kolkata can be felt in the air. People from all age group attend the Puja. They buy clothes, visit their families and relatives, and enjoy all the days of the Puja with much vigor. The pandals are designed and decorated in the best way possible, and the Durga idols look stunning. Each of them is different, yet so beautiful. The best time to visit West Bengal is during the celebration of Durga Puja so that you can see the best and most beautiful side of the state around this time. Another festival that is celebrated here widely is Diwali and Kali Puja. Diwali and Kali Puja are held on the same day. And on this day, the entire city sparkles in lights. However, Diwali celebrations in West Bengal can not only be seen in Kolkata but several other cities in the state.
Places to visit in Kolkata: Victoria Memorial, Howrah Bridge, Dakshineshwar Kali Temple, Indian Museum, etc.
2. Coochbehar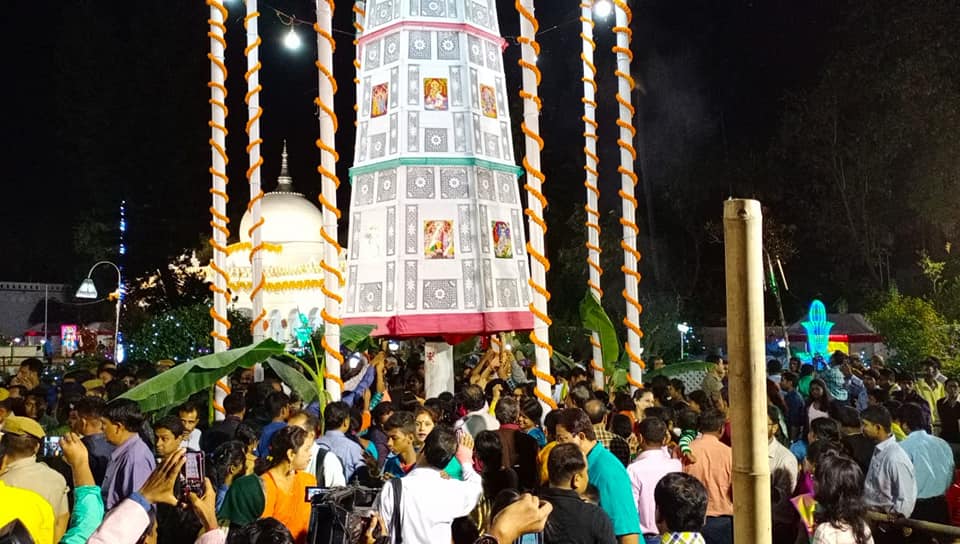 Coochbehar is a city famous in West Bengal for the royal palace and natural beauty. When it comes to major festivals in the state, the place draws attention due to the Raas Mela. The fair is held on the day of Purnima (full moonlight) in the Bengali month of Kartik. During the fair, a holy wheel is built in honor of Lord Krishna.
Places to visit in Coochbehar: Coochbehar Palace, Sardighi, etc.
3. Bishnupur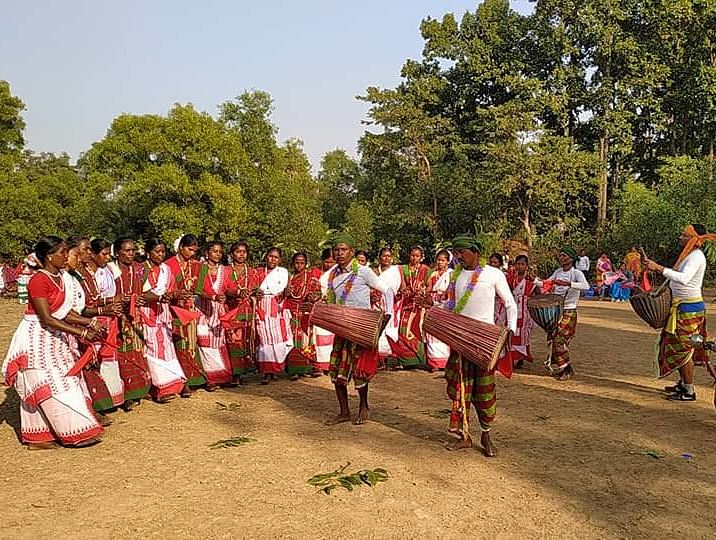 To witness the culture of West Bengal, you must visit Bishnupur. The town is known for its terracotta temples. A major festival that is held here is Bishnupur Festival. The fair is characterized by exhibiting and selling sculptures, unique handicrafts, printed as well as hand-woven clothes. You can also enjoy the music performances conducted at this festival. The fair is celebrated in the last week of December every year.
Places to visit in Bishnupur: Jor Bangla Temple, Lalji Temple, PachChura Shyam Rai Mandir
4. Kalimpong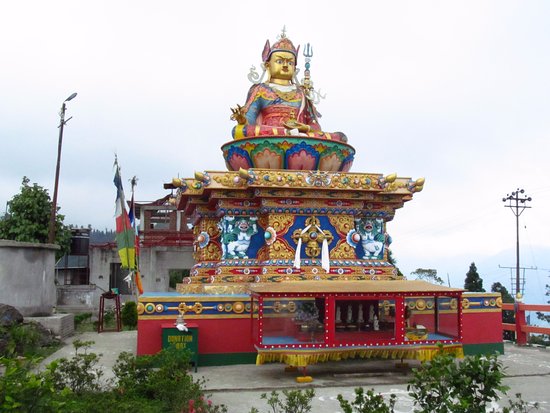 Kalimpong is one of the most beautiful hill stations in West Bengal that is known for its mesmerizing natural beauty. One more thing for which Kalimpong is famous for is its Losar festival. It is a significant Buddhist festival, which is also called the Tibetan New Year. Falls on the day of Chinese New Year, the festival is celebrated for 15 days, while the first three days are the most important. 
Places to visit in Kalimpong: Phodong Monastery, Lepcha Museum, Bara Mangwa Farmhouse
5. Siliguri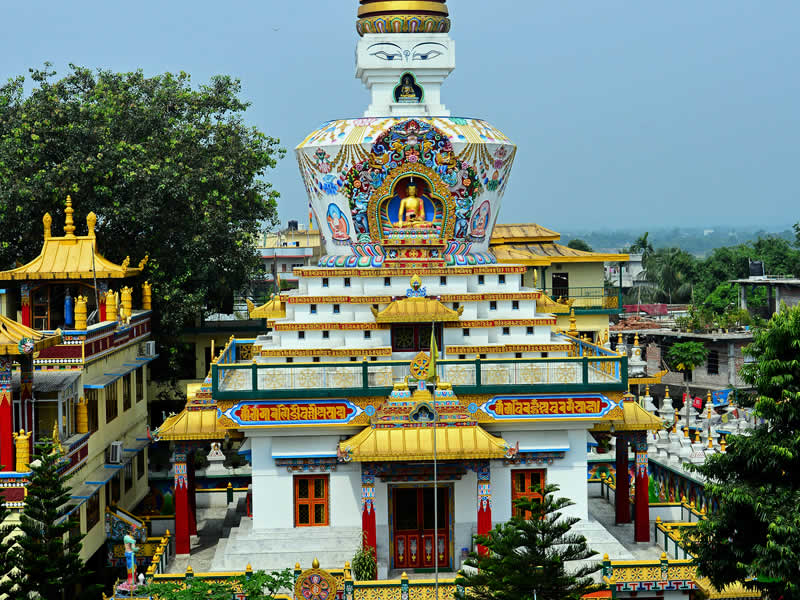 Siliguri is one of the major cities in West Bengal that has been rapidly growing over the years. Siliguri is a cosmopolitan city and almost all kinds of festivals are celebrated here. However, the festivals that are celebrated in this city with much enthusiasm are Durga Puja, Diwali, Kali Puja, Chath Puja, to name a few. In all of these festivals, you will see the entire city decorated with sparkling lights. From a month ahead of Durga Puja, the shopping areas remain filled with people as they buy new clothes for each day of the Puja.  You will also be able to see striking pandals and idols of the deities.
Places to visit in Siliguri: ISKCON Temple, Salugara Monastery, Rohini, Bengal Safari
6. Shantiniketan
Shantiniketan is related to Rabindranath Tagore, Visva Bharati University, and of course Basanta Utsav or 'Celebration of Spring'. The festival is just like Holi, the only difference is that the boys and girls of the university dress in yellow and play with colors gracefully. The celebration is followed by Dance Drama of Tagore that is presented to the visitors by the students at Sangit Bhavan of the university.
Places to visit in Shantiniketan: Ballavpur Wildlife Sanctuary, Amar Kutir Road, Uttarayan, etc.
7. Darjeeling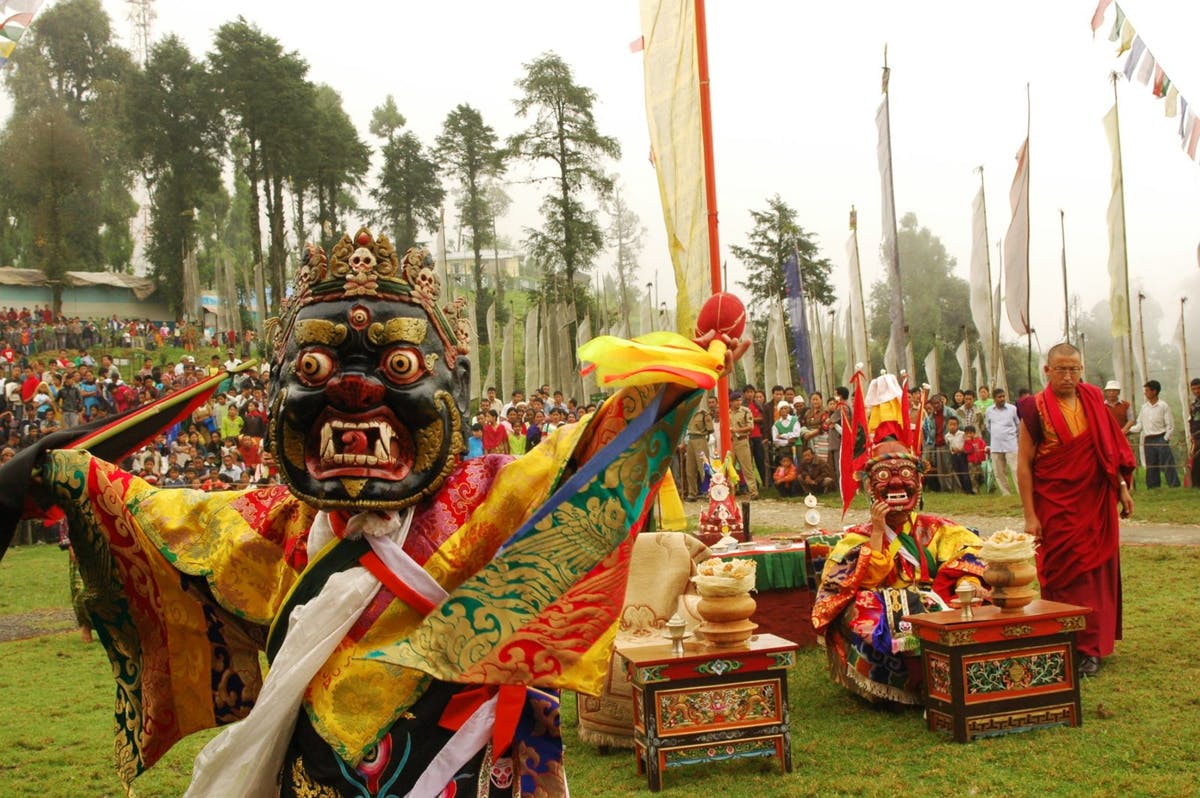 From tempting momos to tour of the Himalayan Zoo, from splendid sceneries to try ropeways, Darjeeling has many things to offer you. It is also one of the best shopping places in West Bengal for fashionable winter wear. Another attraction in this hill city of West Bengal is the celebration of Christmas. From singing carol to trying the sumptuous plum cake, from sipping on some beat wine to making a crib for Jesus, there are so many things locals in Darjeeling do. While you plan your road trips to major cities in West Bengal especially during the winter season, make sure you include Darjeeling on your list.
Places to visit in Darjeeling: Yiga Choeling Monastery, Peace Pagoda, etc.
The above list is only a sneak peek into the festive fervor of West Bengal and the places where you can best enjoy them. If you wish to travel to these places in West Bengal, Revv car rental services can be a great option so that you retain total control of your travel. You can choose to spend more days at a destination if you like it there and easily extend your rental period through the Revv app or Revv website. Revv app is available through the Google Play Store and iOS App Store.