10 Road Trips to The Best Pilgrimage Sites in Rajasthan
Rajasthan has always played an important part in the cultural and historical landscape of India. An incredibly beautiful state with a majestic view of the Thar Desert, and the gorgeous Aravali hills which line the land, it has always been an object of fascination and tourist attractions. Apart from the unique natural surroundings, another thing that has made it a heaven for tourists is the cultural mélange of the various dynasties that ruled this land such as Rajput, and the close relationship with other cultures that they dealt with. Another aspect of this beautiful state that is worth exploring is the number of pilgrimages and religious places that it has. If that is something that interests you, we have prepared a list especially for you to find some excellent pilgrimage sites in Rajasthan.
10 Best Pilgrimage Sites in Rajasthan
1. Karni Mata Temple, Deshnok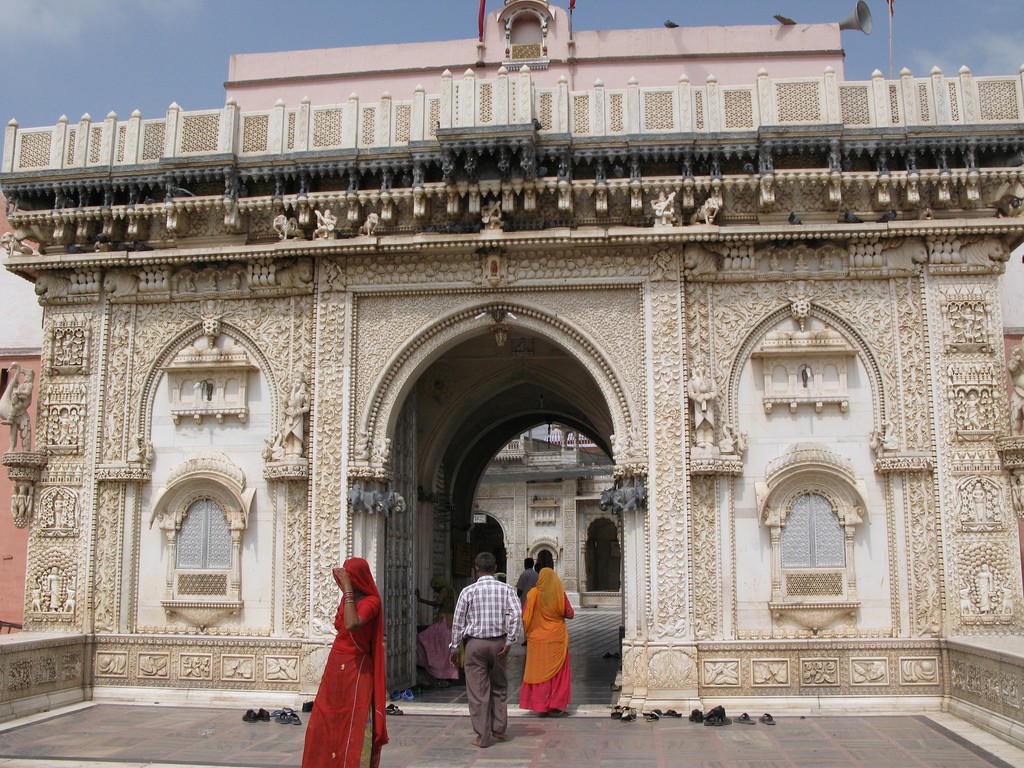 Located in Bikaner, It is one among the top list of all Hindu temples in Rajasthan. The main deity worshipped here is Goddess Karni Mata. What makes this temple unique is the presence of more than 20,000 rats here. These rats are worshipped and fed milk by the temple authority as well as tourists and devotees. The architecture of the temple is in Mughal style, while it was built in the 20th century by Maharaja Ganga Singh of Bikaner.
Nearby places to visit: Deshnook Temple, Natkhat Mana Mandir, Nagnechi Mandir
2. Brahma Temple, Pushkar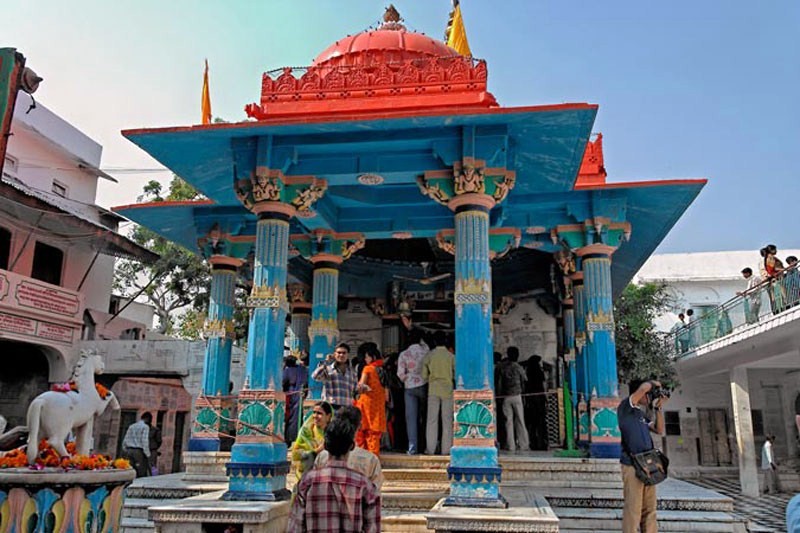 Located in the beautiful and historic city of Pushkar, this ancient temple happens to be one of the only few temples devoted to Lord Brahma. Said to be well over 2000 years old, it is believed that Lord Brahma descended from heaven and did a Yajna here. This temple is made up of white marble and easily recognizable due to its beauty and splendor.
Nearby places to visit: Varaha Temple, Atmeshwar Temple, Savitri Temple, Old Rangji Temple
3. Galtaji Temple, Jaipur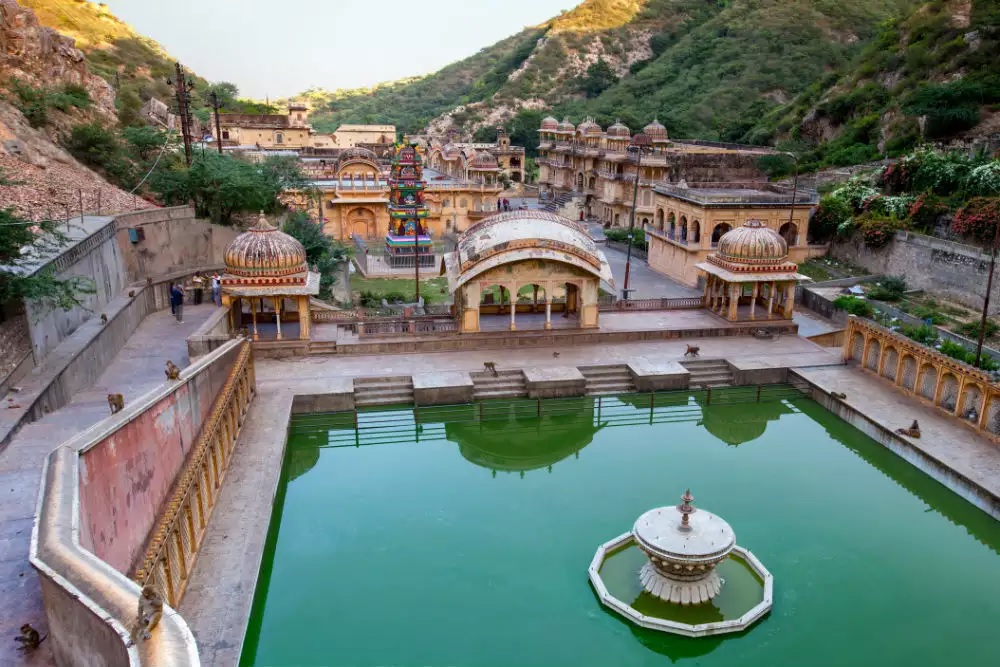 The ancient temple is not to be missed if you are paying a visit to the state capital Jaipur since it is situated practically within the bounds of the city. It is built of pink sandstone which gives it a beautiful and unique look. It is also popularly dubbed the Monkey Temple, due to a large number of monkeys here. There is also an ancient structure called "Gaumukh" or cow's head which gives water to fill all the water bodies within the temple.
Nearby places to visit: Jaigarh Fort, Nahargarh Fort, Amber Fort, Jal Mahal
4. Jain Temple, Ranakpur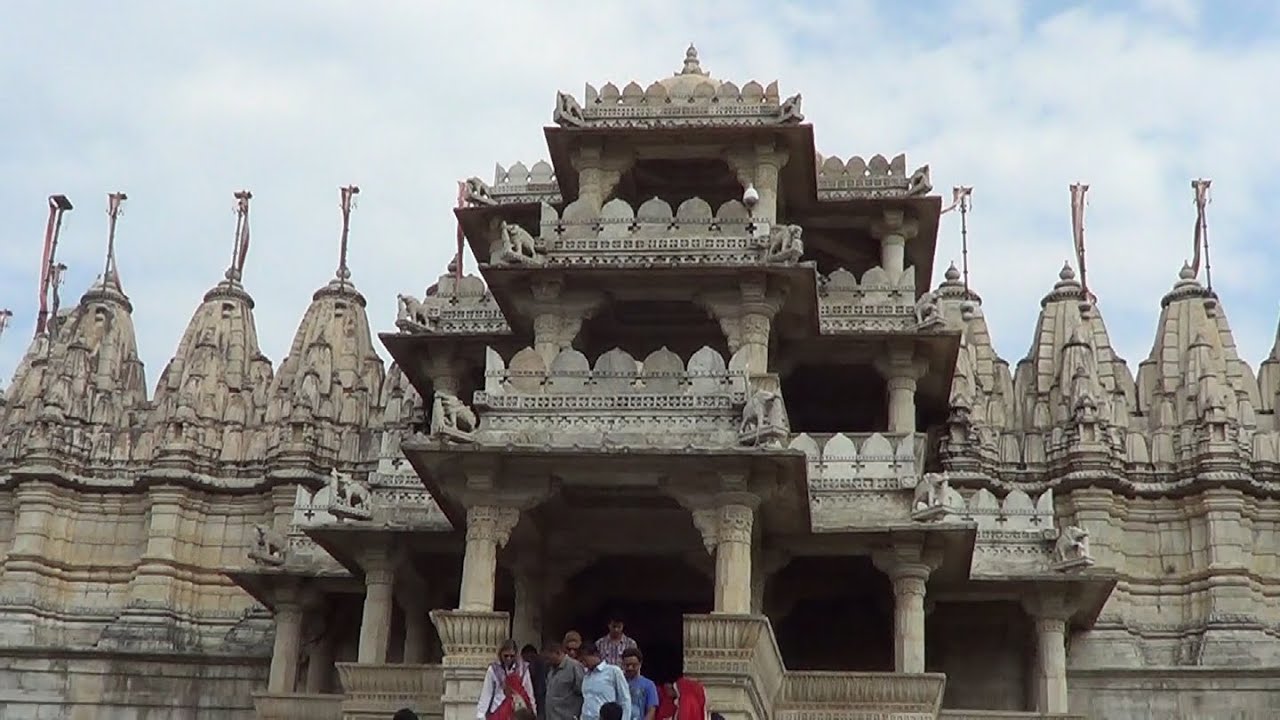 Located in the beautiful city of Ranakpur, this temple is one of the most prominent pilgrim places for the Jain community. It is one of the old temples in Rajasthan dating back to the 15th century when it was commissioned by Rana Kumbha. The beautiful temple is also one of the magnificent architectural wonders with 29 halls and 80 domes, all constructed in white marble. The temple also has around 1444 pillars.
Nearby places to visit: Kumbhalgarh Fort, Sadri Temple, Mandoli Temple
5. Dargah Sharif, Ajmer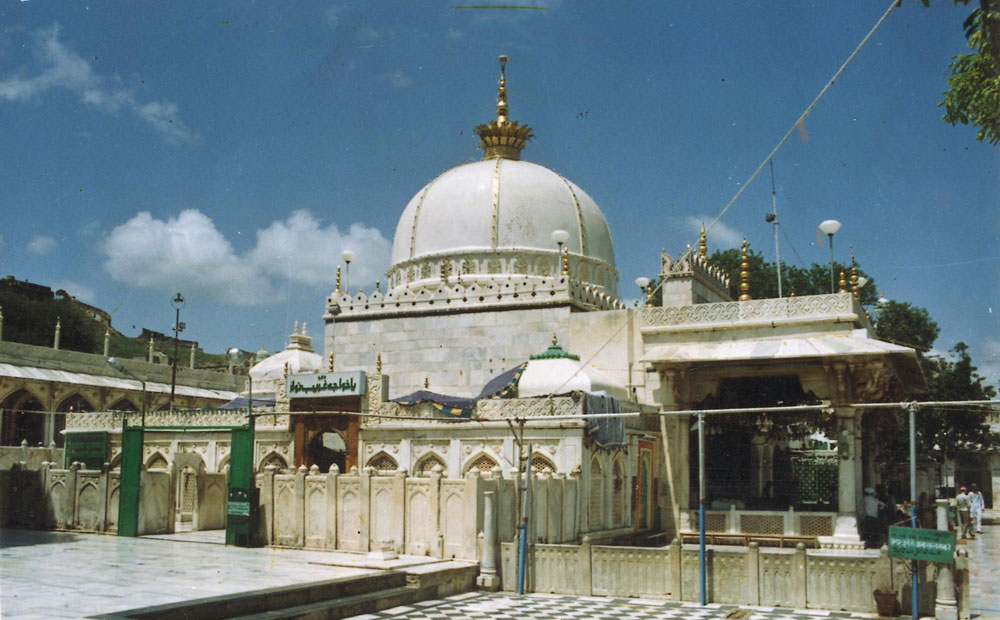 Dargah Sharif in Ajmer is the tomb of Khwaja Moinuddin Chisti, a Sufi saint who came from Persia in 1192. Although it is a sacred place for the Muslim community, the shrine is honored by both Muslims and Hindus.
Nearby places to visit: Buland Darwaza, Akbari Masjid, Dhai Din ka Jhopra
6. Ek Lingji Temple, Udaipur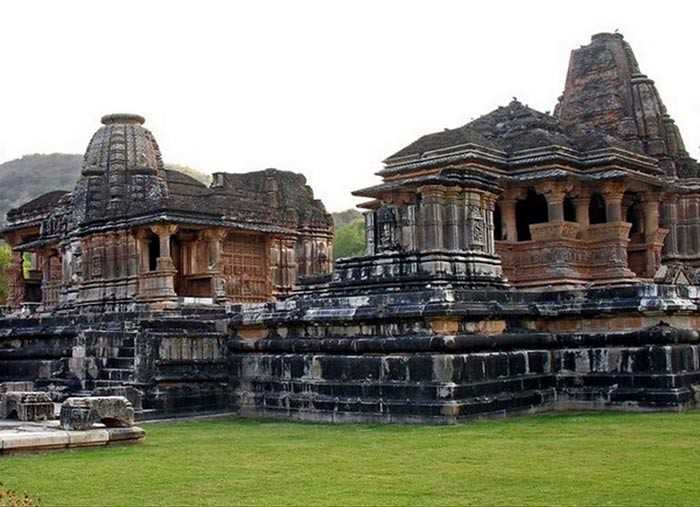 Ek Lingji temple is one of the biggest temples in Rajasthan which consists of 108 temples. The temple is mainly dedicated to Lord Shiva. You will see a 50 feet high black stone statue of Lord Shiva with four faces that depict his four forms. This is one of the places in Rajasthan that should be visited during Shivratri.
Nearby places to visit: Sahastra Bahu Temple, Adhbhuthji Shantinath Jain Tirth
7. Dilwara Jain Temples, Mount Abu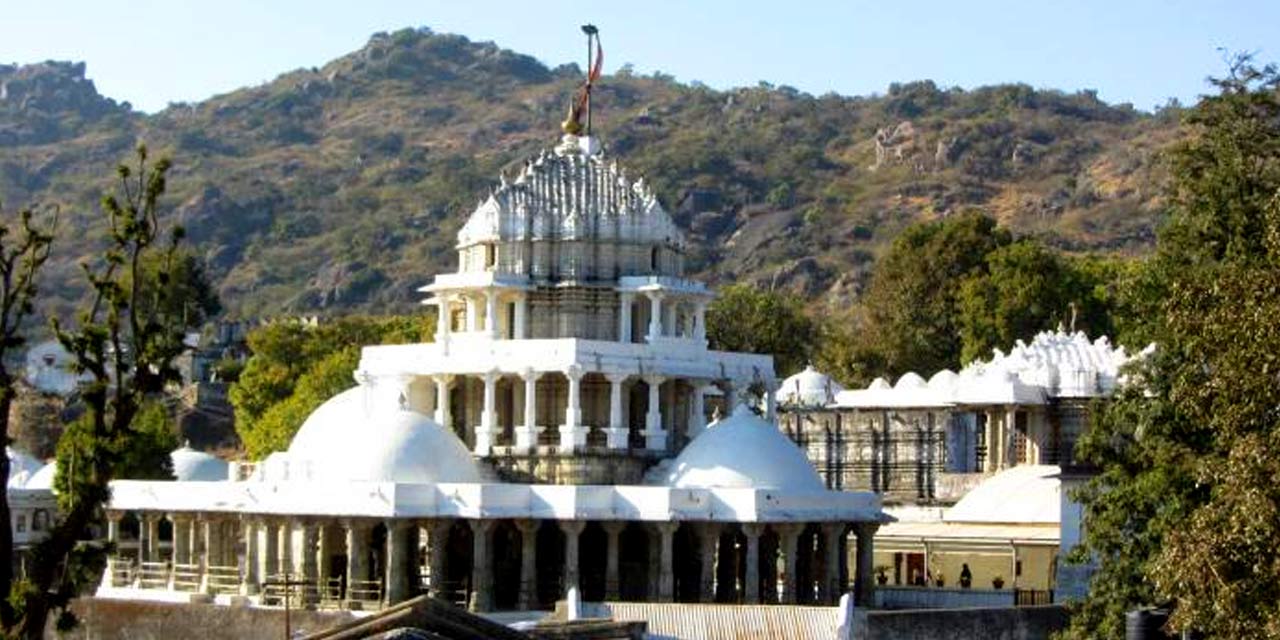 This is counted among historical places in Rajasthan as this temple was built between the 11th and 13th centuries. The temple is mainly famous because of the outstanding architecture and the stone carvings on the walls. The temple remains open till 6 pm.
Nearby places to visit: Sunset Point, Lal Temple, Toad Rock
8. Moti Doongri Temple, Jaipur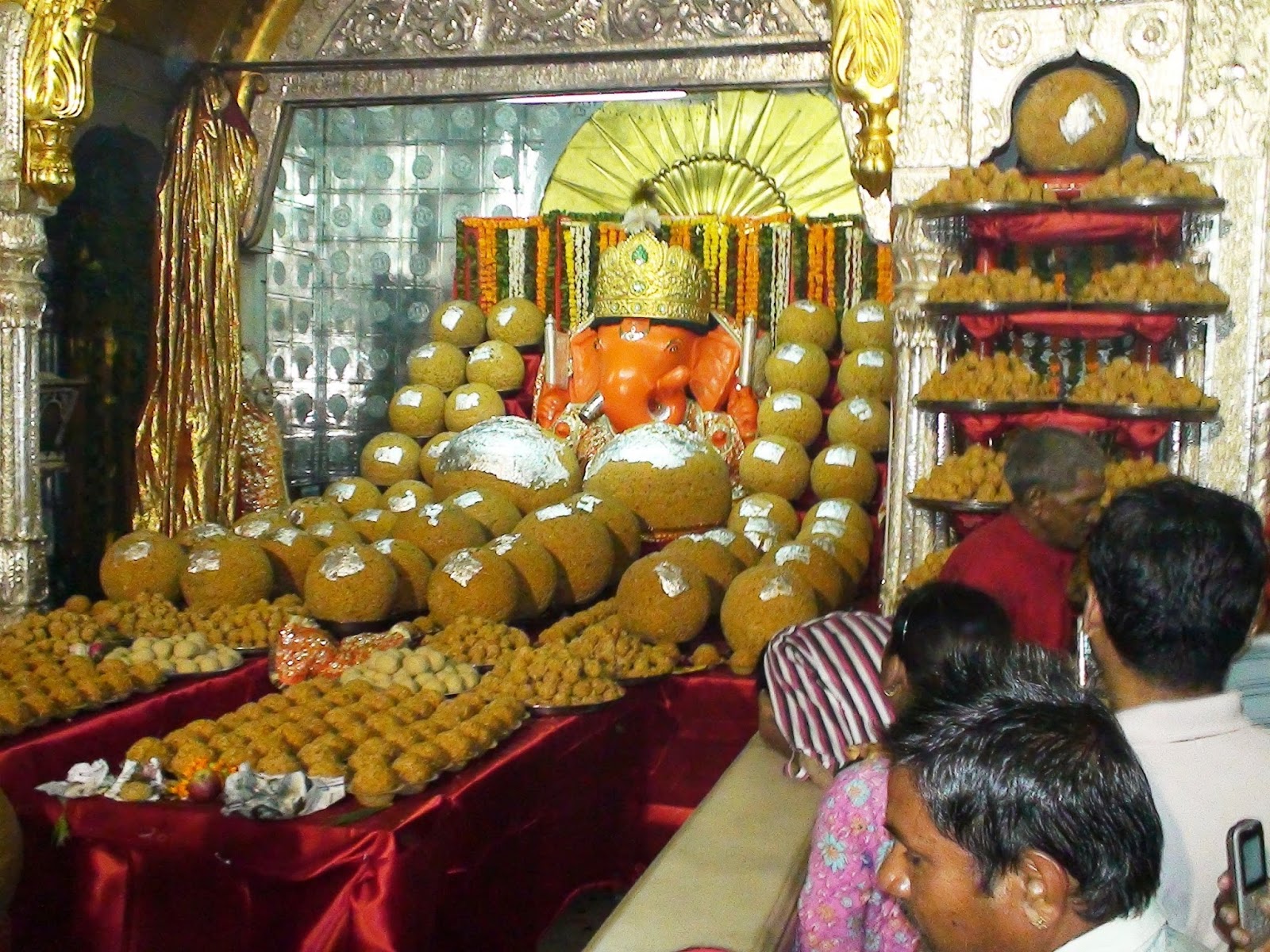 Moti Doongri temple is famous for two reasons; one is for being a Ganesha Temple, the other is for its wonderful architecture. This temple attracts a lot of tourists because of these two reasons.
Nearby places to visit: Birla Mandir, Hawa Mahal, City Palace
9. Rani Sati Temple, Jhunjhunu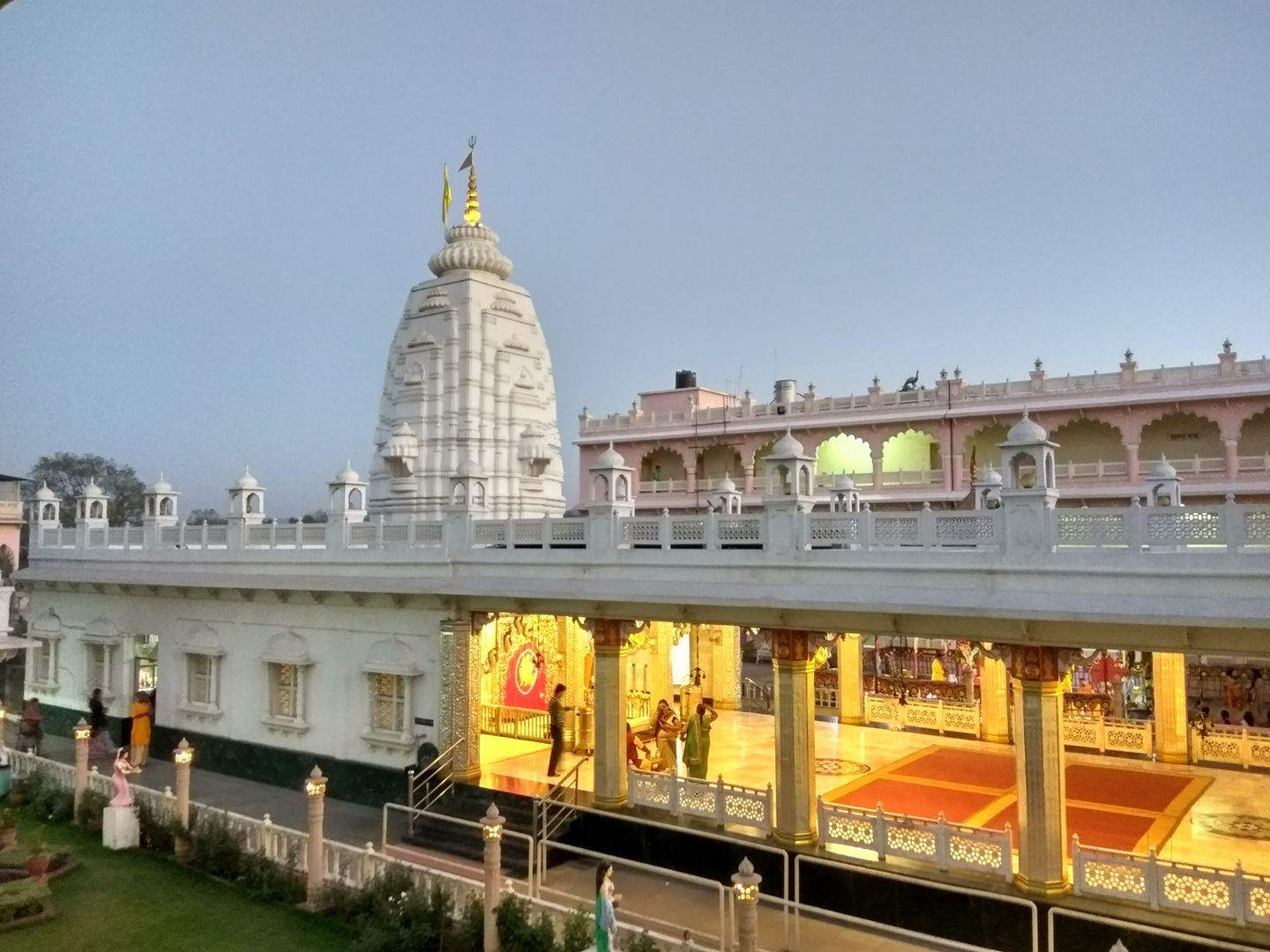 Rani Sati Temple was built in the 13th century and considered the largest temple in the country. Within this temple, you will find several other temples dedicated to Lord Hanuman, Lord Shiva, Lord Ganesha, and Goddess Sita.
Nearby places to visit: Sone Chandi ki Haveli
10. Sai Dham, Rani (Pali)
If you couldn't make it to Shirdi, do not be disappointed as you can visit Sai Dham, which is a replica of the original temple of Shirdi Sai Baba. The other things to do here are going for a picnic and enjoying the beauty of the surrounding places.
Nearby places to visit: Shri Parswanath Jain Varkana temples
Whether you have already been to these religious places in Rajasthan before, or this is the first time that you have even heard of them, the charm of these places is bound to make it an interesting expedition for you. One of the smart and affordable ways of paying these a visit is by taking road trips to Rajasthan and utilizing car rental services by Revv. Revv car rentals can easily be taken through the Revv App or website and the best part is you can take it on a weekly, daily, or even hourly basis.