11 Pilgrimage Sites in Andhra Pradesh Accessible by Roads 
Andhra Pradesh is one of the most beautiful states in South India with a unique culture and heritage. The natural beauty of the state that flows through this landscape is well punctuated by the mesmerizing pilgrimage sites that are scattered across the state. Here you can find some of the most picturesque places of worship in India which attract devotees from all over the country. Let us take a closer look at these pilgrim sites in Andhra Pradesh and find out how we can make some interesting road trips to explore these places and the natural beauty that surrounds them.
11 Famous Temple to Visit in Andra pradesh
1. Tirupati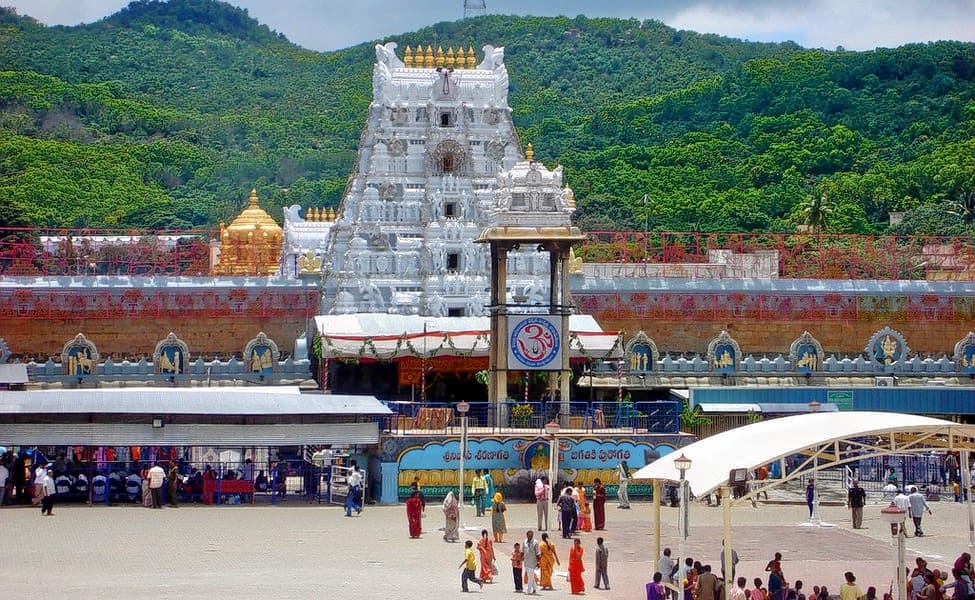 Tirupati is one of the most famous religious places in Andhra Pradesh as well as India. Covering an area of 450 sq km, Tirupati is not only a place where you will get spiritual vibes, but you will also be delighted by witnessing the natural beauty. Located very close to Tirupati is Tirumala, which is believed to be the home of Lord Venkateswara. Tamil king Thondaimaan built the temple at Tirumala. This is one of the holiest places in Andhra Pradesh for the Hindu community since there are several temples here such as Varahaswami temple, ISKCON Lord Krishna Temple Govindaraja temple, Tiruchanur temple of Goddess Padmavati, Avanakshamma temple, Srinivasa Mangapuram, etc.
Things to do: Visit temples, explore Chandragiri fort and Srikalahasti and Talakona Falls
2. Srisailam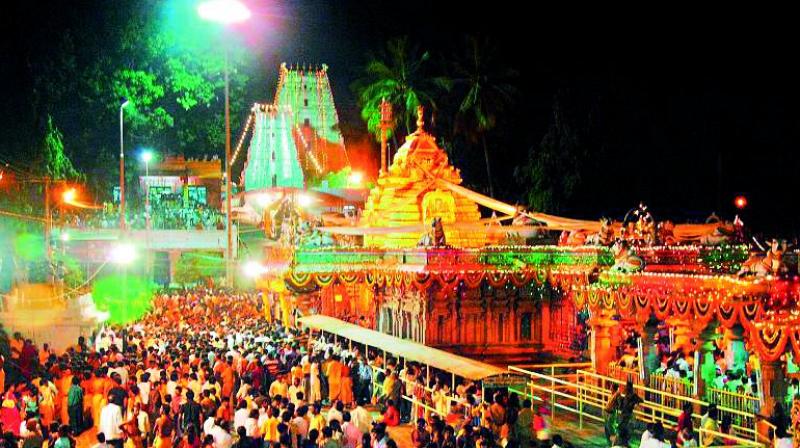 Srisailam is widely famous for housing Bhramaramba Mallikarjuna Temple, one of the old temples in Andhra Pradesh. However, there are many temples here which you can take a tour of, like Sakshi Ganapathi Temple, Shikaresvara Temple, and Mallela Theertham.
Things to do: Visting temples, hiking, trekking, visiting the dam, exploring Nagarjunasagar-Srisailam Sanctuary
3. Ahobilam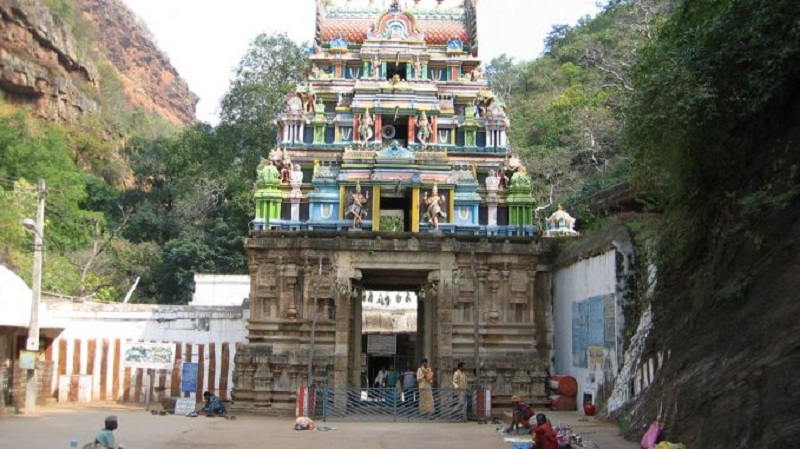 Ahobilam is known for being the home of Lord Narasimha, an incarnation of Lord Vishnu. Here Lord Narasimha is worshipped in nine forms and nine separate temples. This tops the list of all Hindu temples in Andhra Pradesh and a must-visit for all devotees. There is also a lot of opportunities for trekking here.
Things to do: Explore temples
4. Vijayawada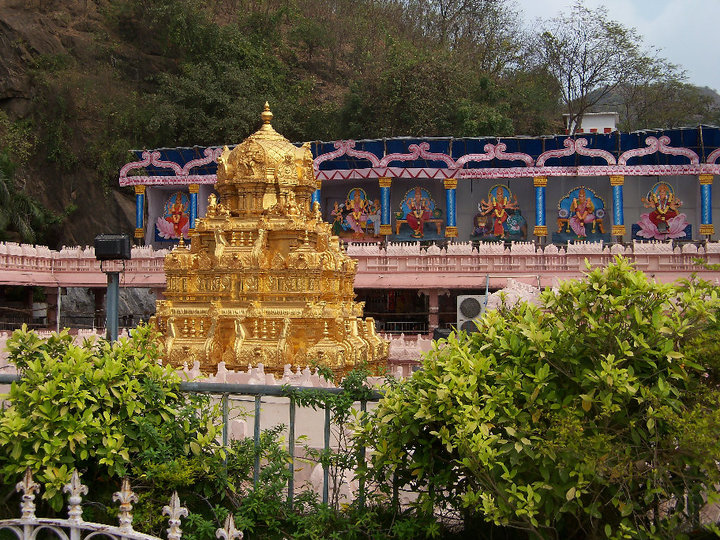 Vijayawada, one of the major tourist attractions in Andhra Pradesh, is also popular for being a pilgrimage site in the state. As per legends, Goddess Durga took rest after destroying demons here, and thus the name Vijayawada. It is also one of the historical places in Andhra Pradesh that have been ruled by many dynasties. The two temples that attract a lot of devotees here are Kanaka Durga temple and Mangalagiri temple. One of the popular festivals celebrated here is Krishna Pushkara.
Things to do: Visit Prakasham Barrage, Gandhi Hill, Victoria Museum, Hazarat Bal Mosque, explore Rajiv Gandhi Park, Bhavani Island, and Mogalarajapuram Caves
5. Srikalahasti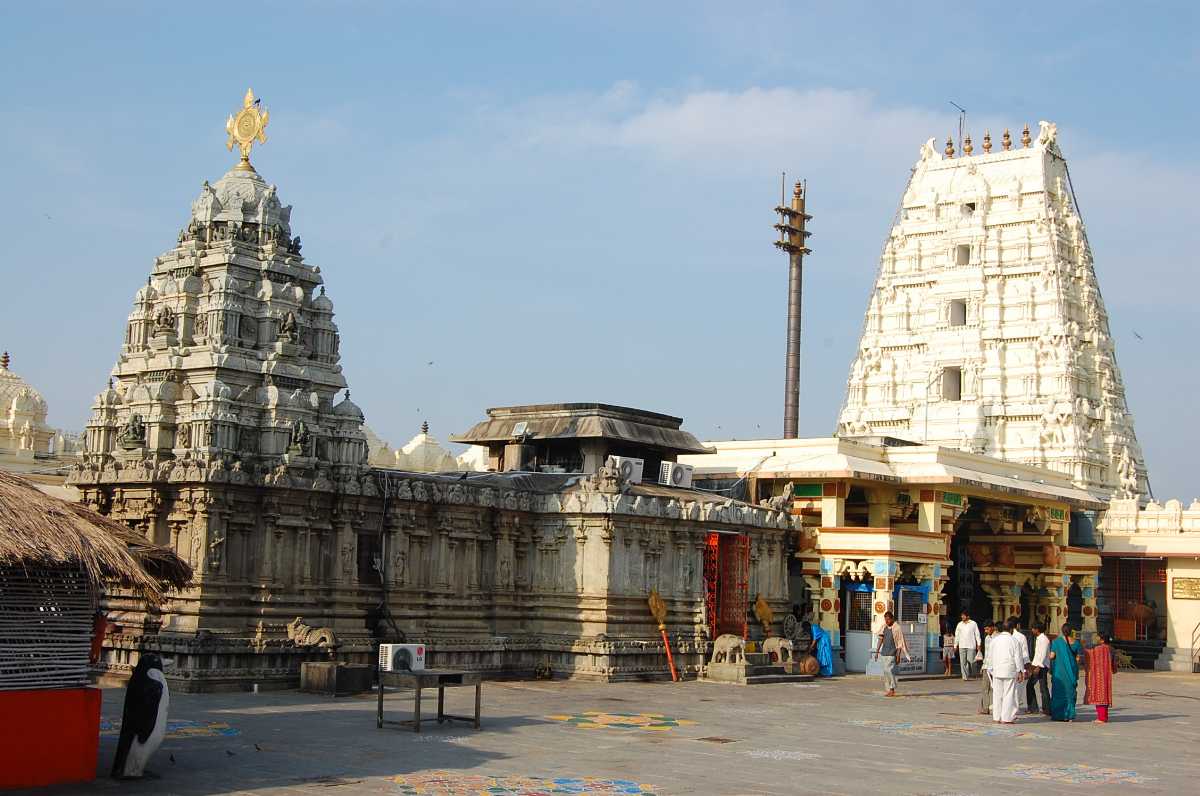 Situated on the banks of the River Swarnamukhi, Srikalahasti has been mentioned in ancient texts such as Shiva Purana, Skanda Purana, and Linga Purana. While you are here, you can visit the temple of Kalahasteeswara, which is dedicated to Lord Shiva. The construction of the temple was commissioned by the Pallava kings in the 5th century.
Things to do: Explore temples
6. Mahanandi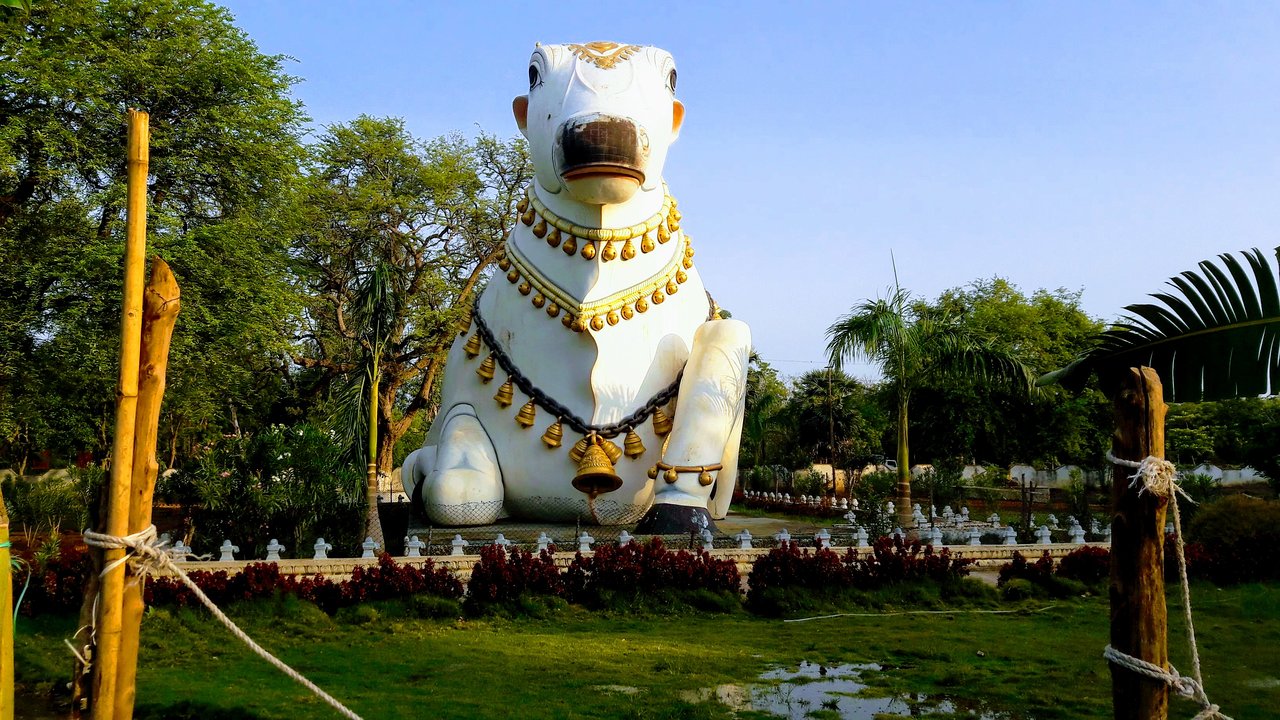 Mahanandi is a beautiful village which is known for housing the nine Nandi temples. The nine Nandi temples here are Mahanandi, Garudanandi, Shivanandi, Somanandi, Vinayakanandi, Krishnanandi, Prathamanandi, Suryanandi, and Naganandi. 
Things to do: Explore temple, visit crystal clear water in Pushkarini
7. Lepakshi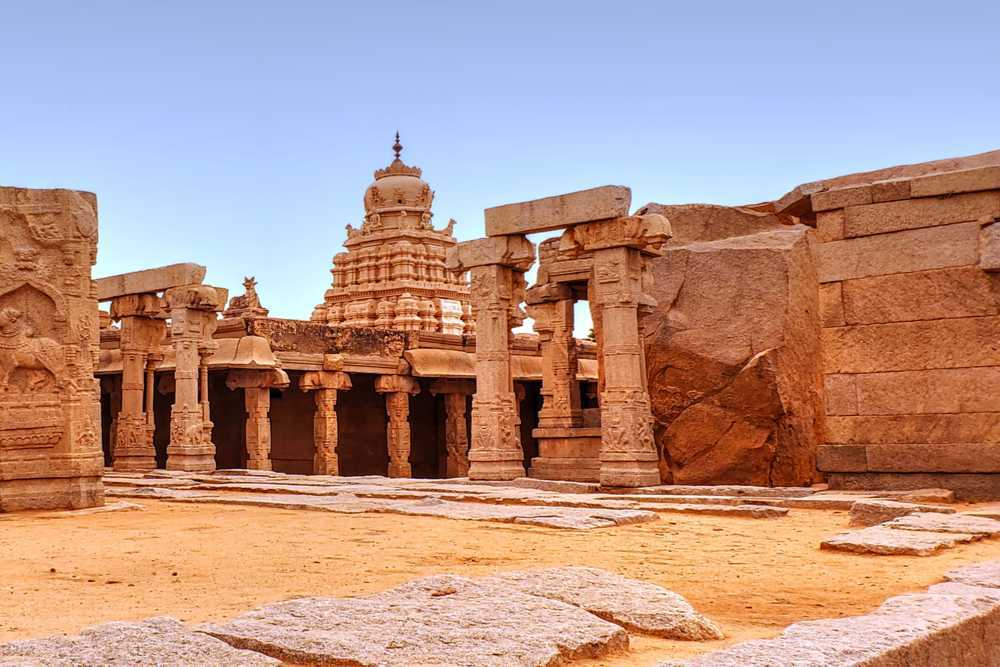 The town of Lepakshi was founded in the 16th century, during the era of the Vijayanagara king, Aliiya Rama Raya. You can see some of the most beautiful temple architectures as well as paintings in Lepakshi. You will find several temples here, but the most important is Veerabhadra temple.  
Things to do: Visit temples, shopping for handicrafts
8. Kanipakam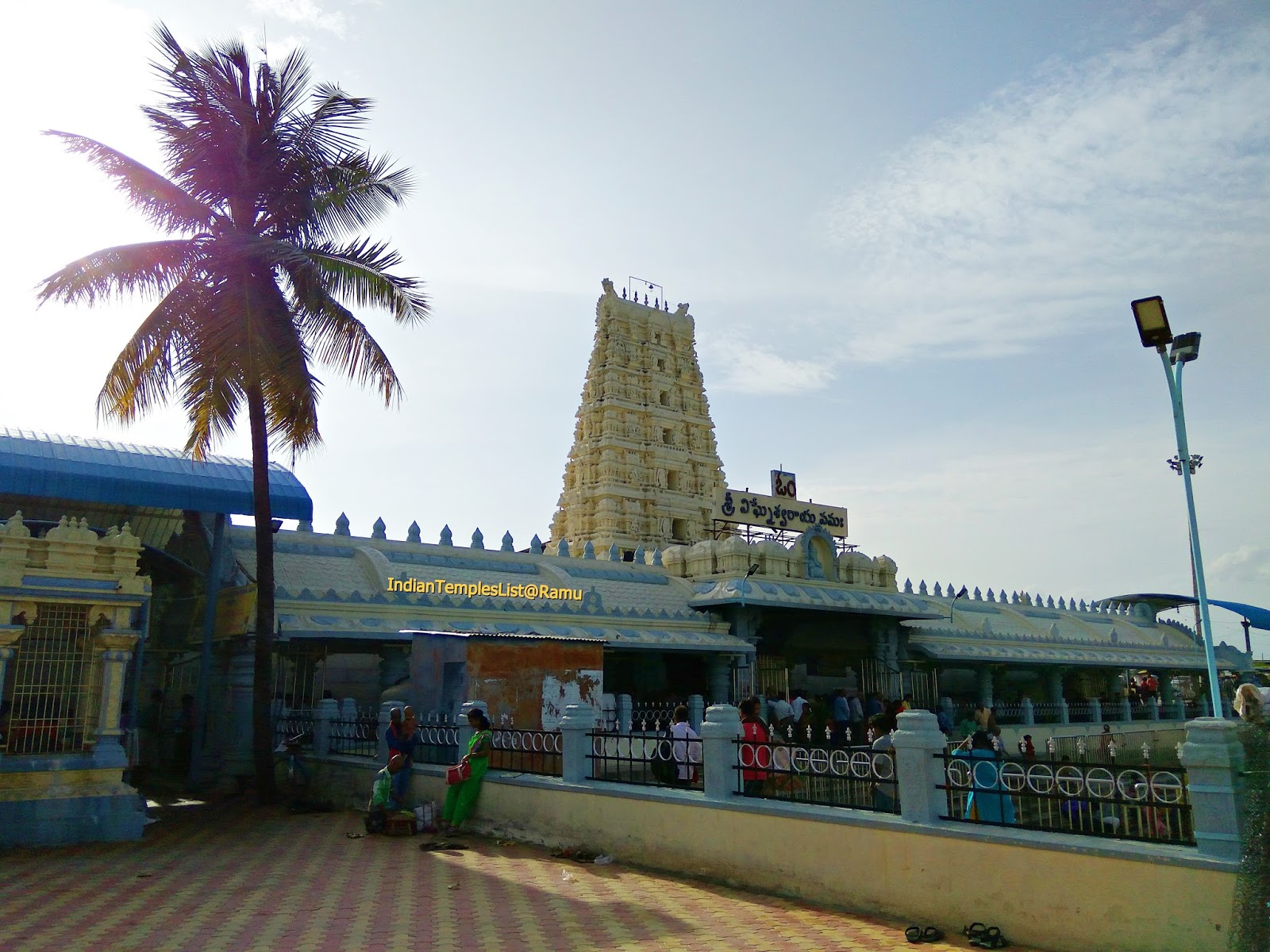 Located on the banks of the River Bahuda, the most important temple here is Kanipakam temple, which has a self-manifestation idol of Lord Ganesha. Chola king Kulothunga Chola I constructed the temple in the 11th century, which was then expanded by the Vijayanagara Kings in 1336. The most interesting thing about the idol here is that it is still growing in size.
Things to do: Visit temples like Sri Boyakonda Gangamma Temple, Sri Ardhagiri Veeranjaneya Swamy Temple, and Sri Kalyana Venkateswara Swamy Temple
9. Draksharamam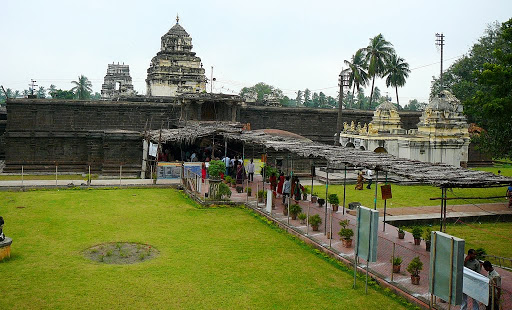 The temple at Draksharamam is known for the 9 feet high Shiva lingam on which the first light of sunrays falls. The temple was constructed in the 9th century by the East Chalukyan king. It is also famous for having one of the Shakti Peethas called Sri Manikyamba. You will find several temples within the main temple complex. 
Things to do: Explore several temples
10. Sri Venkateshwara Swamy Temple – Dwaraka Tirumala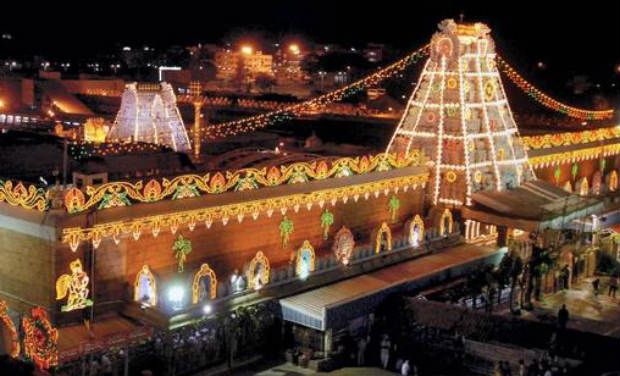 Built by the Mylavaram Zamindars during the 19th century, this temple is famous for the self-manifested idol of Sri Venkateswara Swamy. This temple is an example of typical south Indian architecture, where you will be able to see five-storied main Rajagopuram facing various directions. One of the nearby places to visit from here is Rajahmundry.
Things to do: Explore various shrines
11. Sri Someswara Temple – Bhimavaram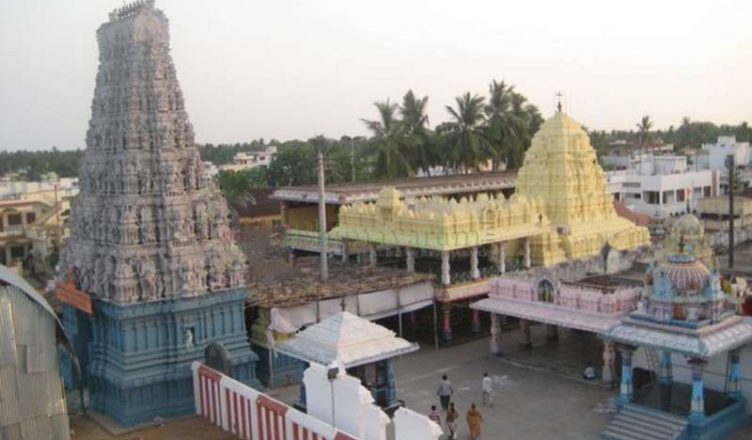 This temple has a unique architecture and there is a Shiva Linga of 5 feet here. The temple also has five statues of Nandi on its premises. The annual festival celebrated in this temple is Shivratri. 
Things to do: Visit several temples
A road trip to these places gives you an excellent opportunity to closely examine the culture of the place and understand its history. If you too want to embark on a trip to any of these places, taking car rental services by Revv makes planning the logistics of the trip much easier and affordable. To get a Revv car on rent you can install the Revv app or go through the Revv website to book your favorite car on rent in just a few steps.