9 Places Near Solan That You Must Add to Your Bucket List
The Mushroom Capital of India, Solan is located on the Punjab-Himachal Pradesh border and is just the perfect place for people who want to live some days amidst serenity. Although there are several places to visit in Solan, if you have time, you must cover the nearby areas also. The best time to travel to Solan is the summer season.  This means Solan can be your ideal destination to beat the heat. You will find many accommodation options in Solan for a great stay where you can wake up to the mesmerizing view of the verdant hills. You can also hear the magical sound of gushing water of the river at night. If you are ready to explore this beautiful paradise on Earth, you can first take a look at the several tourist places near Solan.
9 Tourist attractions near Solan 
1. Parwanoo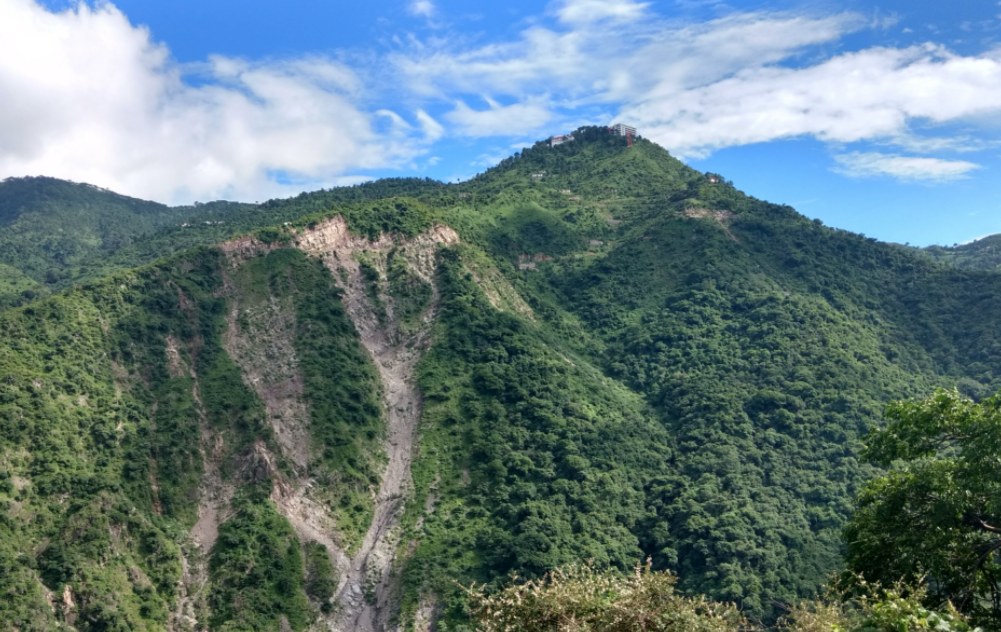 From nature lovers to adventure enthusiasts, Parwanoo is a favorite place for so many people. This is certainly the top attraction near Solan and for all good and valid reasons. You can find beautiful apple orchards which almost look red during the peak season. You can also find the pine and fir trees which look like a postcard. The weather is absolutely charming here and will keep you in your best mood. There are several trails here for trekking lovers. You will also get an opportunity of climbing.
Distance from Solan: 37 km
Things to do: Cable car ride
2. Mashobra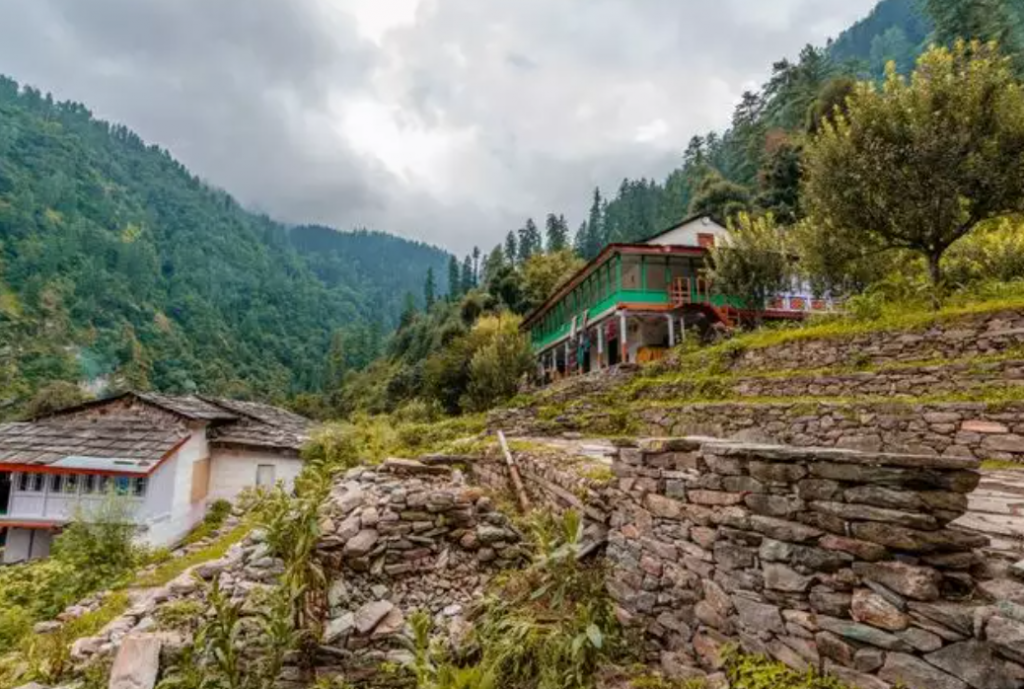 Perched at a height of 7700 feet, Mashobra is one of the most beautiful places that you can visit near Solan. Located close to Shimla, Mashobra is not highly crowded. Therefore, you can find peace in this place. If you are looking for a place where you can spend your long weekend with your family and stay close to nature at the same time, you must visit Mashobra.
Distance from Solan: 55 km
Things to do: Biking, trekking, camping
3. Naldehra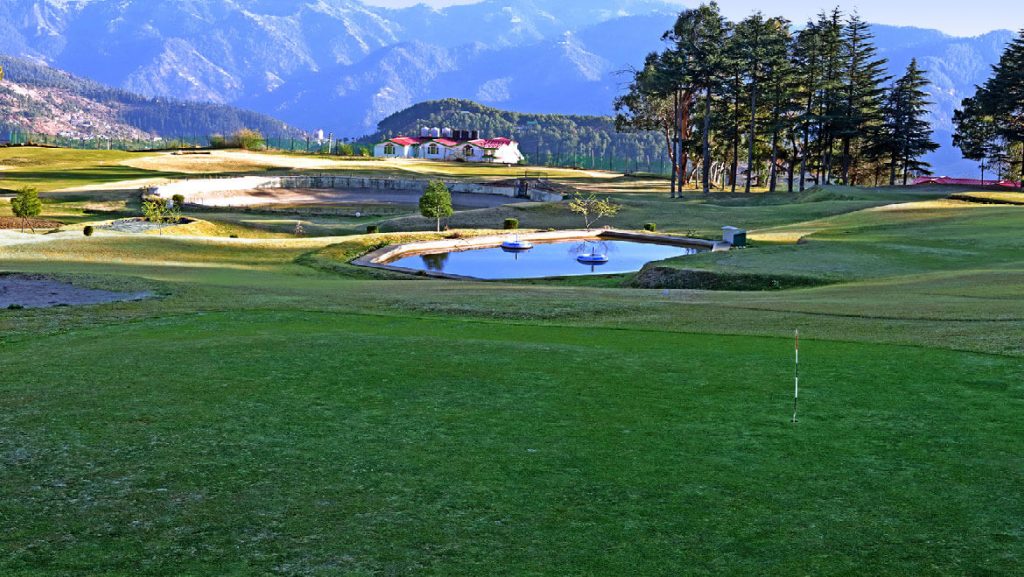 You have to drive 22 km from Shimla to reach Naldehra. This hill station is simply hypnotizing. This is one of the best tourist destinations for those who want some time away from the crowd of the city and its high-paced life. The hill station is surrounded by green mountains, dotted by greenery and you can even visit the beautiful golf course here. The pine trees in the mountains make them look even more beautiful.
Distance from Solan: 68 km
Things to do: Visit Naldehra Golf Course, Chadwick Falls, Carginano Nature Park
4. Narkanda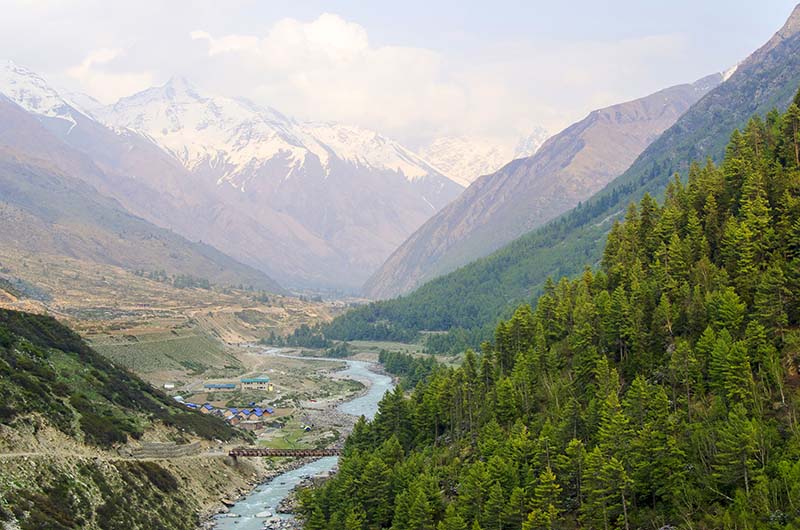 Narkanda is one of the best places to visit near Solan where you can try skiing if you happen to visit the place in winter. Located at an altitude of 9000 feet, this small town is known for its striking beauty. Apart from skiing, one of the attractions of this place is apple plantations. As you enter the orchard, you will be surrounded by the sweet fragrance of apples. While you are in Narkanda, do not forget to visit the Tannu Jabar Lake and the temple beside the lake.
Distance from Solan: 106 km
Things to do: Visit Hatu Peak, Narkanda Temple, Hatu Mata Temple, etc.
5. Kalpa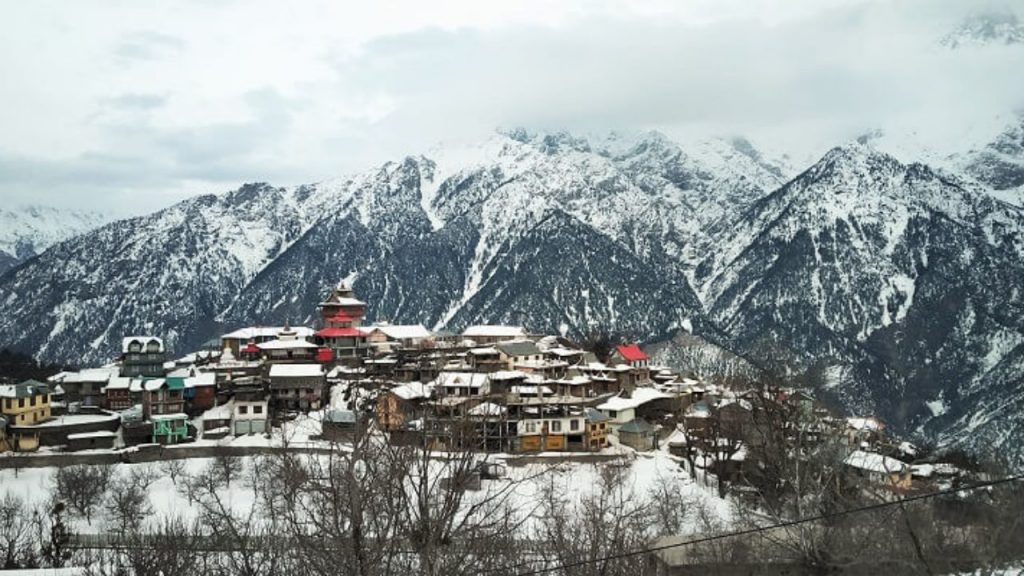 You can find apple plantations even in Kalpa. Apart from that, you can also find several temples here. The beauty of the town is one of a kind and the early morning hours are the most beautiful. So, when you are here, do not forget to go for a morning walk.
Distance from Solan: 268 km
Things to do: Visit Kamru Fort, Baspa Valley, Narayan Nagini Temple, Suicide Point, etc.
6. Una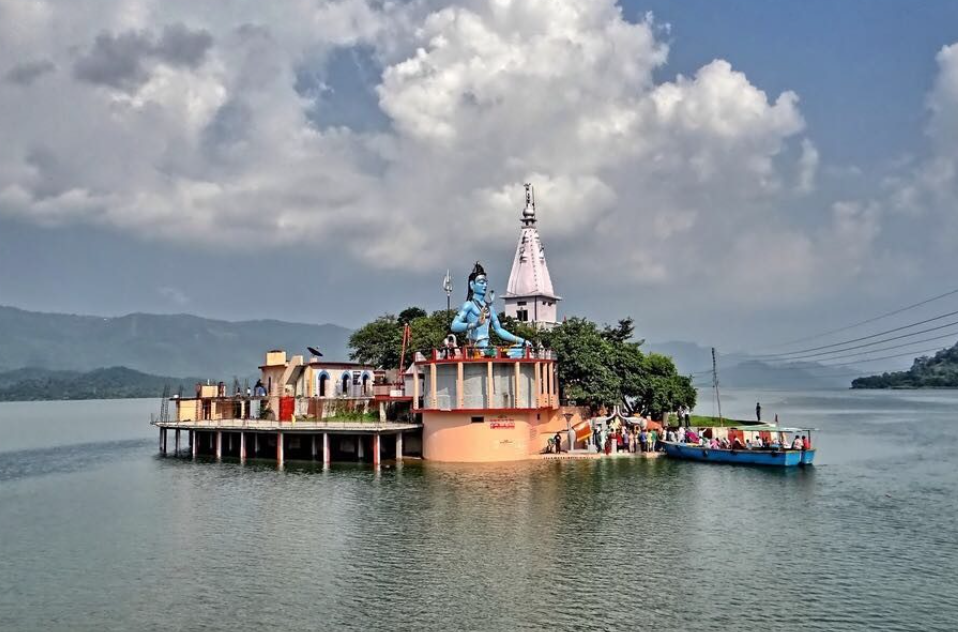 Located on the bank of River Swan, the place was named Una by the fifth guru of the Sikhs, Shri Guru Arjan Dev. You can visit temples and dams here. You can also go trekking on the trails. The best way to spend your holidays in Una is by relaxing.
Distance from Solan: 146 km
Things to do: Visit Thaneek Pura, Chintpurni Temple, Kila Baba Bedi Ji, Pong Dam
7. Manikaran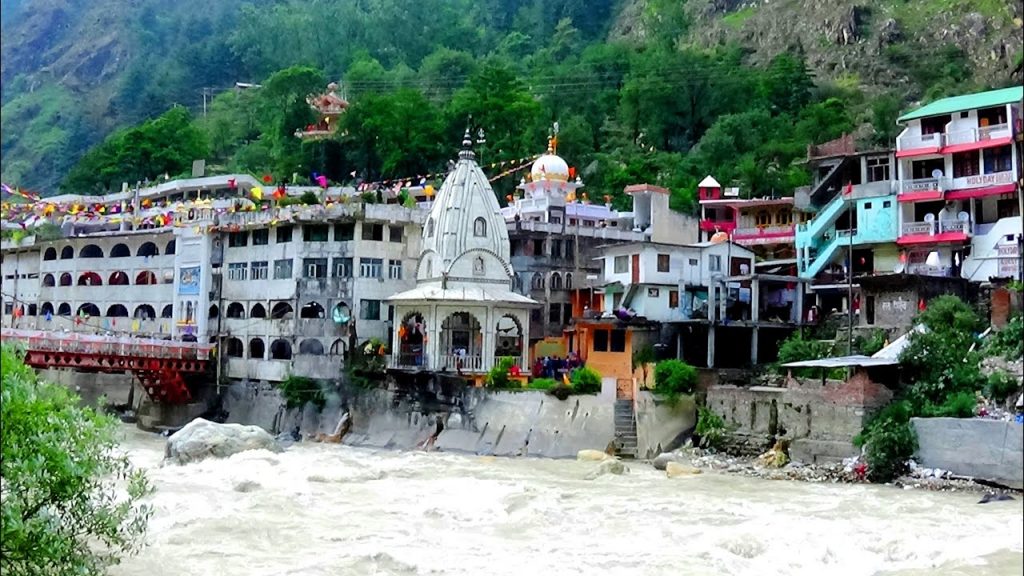 While Manikaran is visited by Sikh and Hindu devotees for Gurudwara Manikaran Sahib, this place has an extraordinary charm. Apart from the beautiful Gurudwara that is located in a dream-like location, you can also find several temples here. Trekking on the trails of Manikaran is a different experience altogether and you will absolutely love it.
Distance from Solan: 250 km
Things to do: Visit temples, Gurudwara, and go trekking
8. Shoja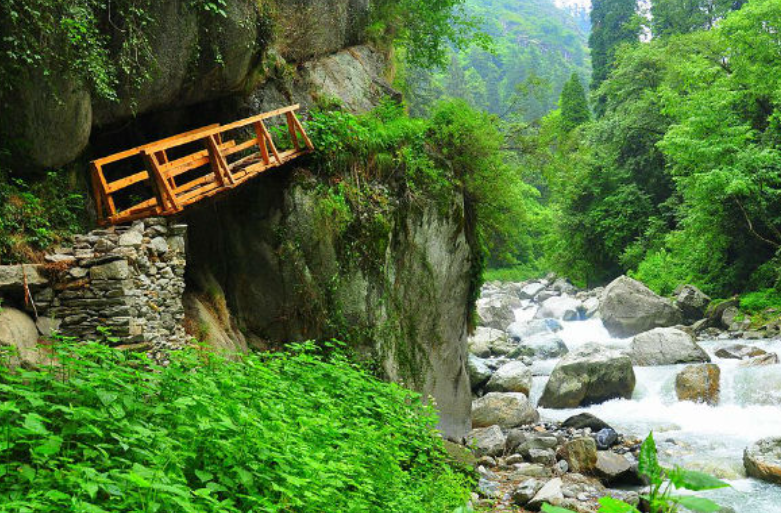 Perched amidst the Banjar Valley, Shoja is popular for housing temples made of wood. The weather of Shoja is something that you will totally love. The region is dotted with the Deodar forest. If you visit the place during winter, you will be able to see the snow-clad Himalayas on one side of the hamlet.
Distance from Solan: 94 km
Things to do: Visit Jalori Pass, Jibhi Waterfall, Tirthan Valley
9. Kufri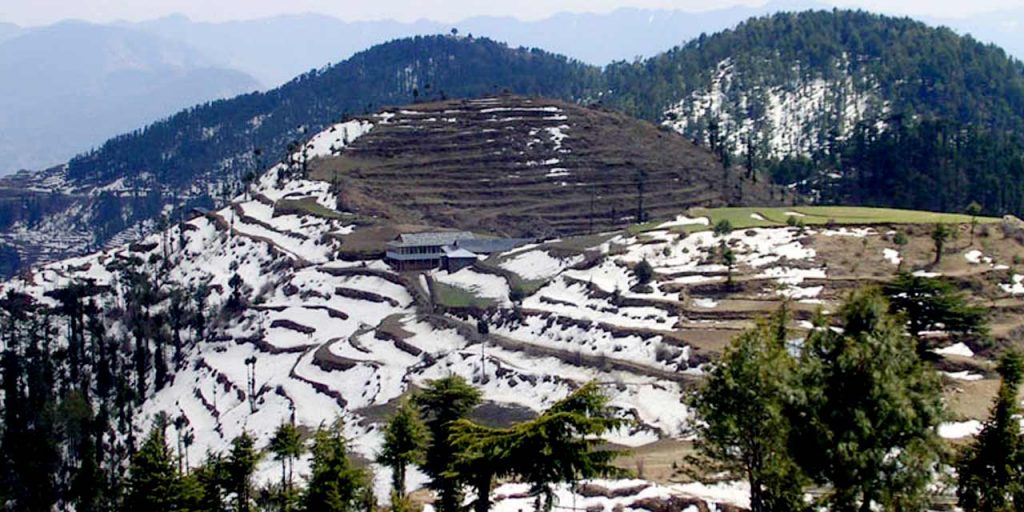 You are visiting Solan and not heading to Kufri, how is that even possible? Kufri is one of the must-visit places in the country that you should visit, no matter what. The place remains blanketed by snow all through the winter and during summer, the weather is absolutely pleasant. You will get ample chances to go trekking here.
Distance from Solan: 60 km
Things to do: Horse riding, trekking
Now if you are looking forward to planning a road trip to Solan, you better get a self-drive car rental service as soon as possible. If you are perplexed about choosing the perfect car rental service in Solan, you can go for a car on rent from Revv. You will certainly get the best possible service at the most affordable rates.