Drive to the Dolphins: 7 Best Spots in India to be with Dolphins Up Close
Oh, what pleasure it is to spot the adorable looking dolphins jumping in and out of the oceans! They make you forget all your woes and you tend to smile at them lovingly. But it's not everywhere you find these charming aquatic creatures. There are only specific locations to spot them — and if you are a true animal lover, then visiting these special locations just to admire the Dolphin's play is mandatory.
Do you know that dolphin is the national aquatic animal of India? It's because you'll find these gorgeous aquatic creatures in many parts of India. And do you know what's more awesome? You can spot and play with them if you tend to visit these locations. And for the sake of your convenience, do consider taking a road trip to these magnificent locations of India providing you the access to meet your favourite animal!
Things to remember when travelling in India to spot the dolphins
Best time to spot Dolphins in India — October to June is the best time to see the dolphin in India. And it's always preferable to visit them during the morning or afternoon hours because they are most active during this part of the day.
Other activities to indulge while you travel to play with the dolphins — You can indulge in complete fun and adventure trips while travelling in India to spot the dolphins. There are lots of sightseeing options, heritage sites, beaches, water sports, and even rare wildlife spotting to explore.
7 Most exciting places to spot dolphins in India
Road trips in India are always so enriching and fruitful. You get to discover so much while exploring the incredible India. But today we are especially talking about travelling to destinations in India to spot Dolphins via roads. We just hope the following list is going to entice you to pack your bags (and provide all the necessary information too!):
1. Goa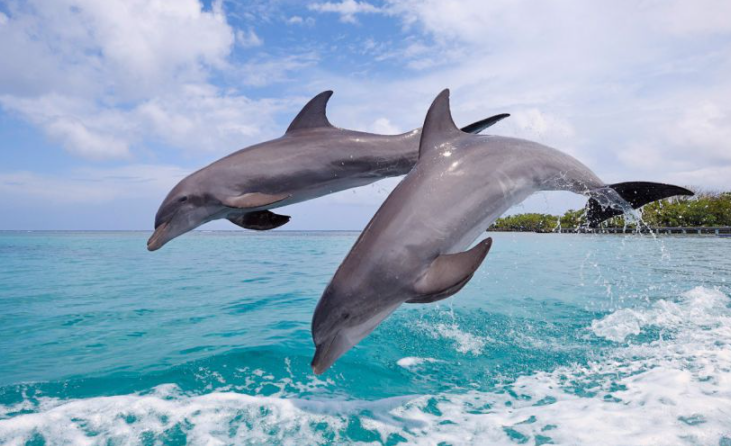 Goa is one of the most exciting and captivating places to spot the Dolphins in India. The beaches of Goa are the cleanest with azure water, beautiful weather, captivating sunrise and sunset, and sylvan sands. But the main charm of Goa is to spot these intelligent sea mammals! You can opt to take a cruise in the sea and enjoy watching the dolphins come and take a huge dive into the water just centimetres away from you! The famous beaches of Goa like Palolem Beach, Sinquerim Beach, Coco Beach and Morjim Beach pride in showing off the best Ocean Dolphins during the months from October to March. What else do you want? Oh well, we got it! You want to click the pictures of the jumping and swimming dolphins? Then just take a guided tour in the sea and let the experts entice the dolphins to your side. You'll easily get a chance to click awesome pictures of these enjoying the water play! Pro tip – do enjoy the fun and gripping water sports activities in the sea like scuba diving, surfing, swimming, boating, etc in these beaches as well.
2. Andaman and Nicobar Islands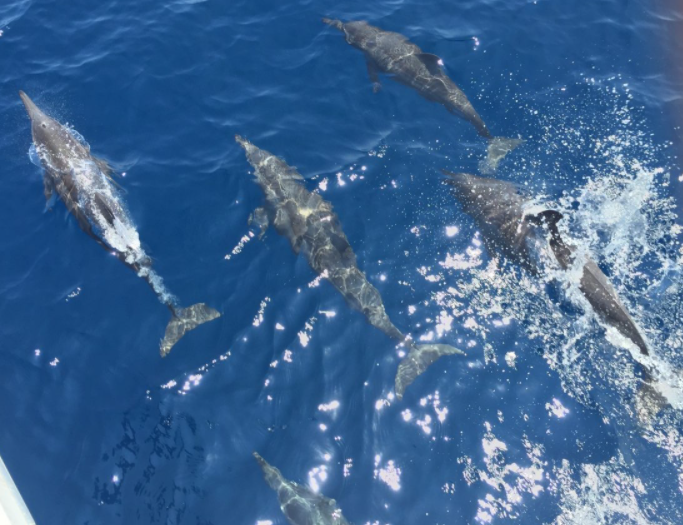 Want to experience enjoying the most peaceful beach in India that even lets you spot the dolphins? Well, then just drive towards the Lalaji Bay Beach, Havelock Island, and Jolly Buoy Island in Andaman and Nicobar Islands between March to June. Here you can enjoy watching the Irrawaddy Dolphins swimming and dancing comfortably in their natural surroundings (in the ocean) through a see-through boat. So, you don't even have to dive into the ocean to view them closely. And that's not enough, apart from having this one-of-a-kind experience of your life, you can even enjoy some wonderful camping, bird watching, and water sports activities in these islands as well.
3. Lakshadweep Islands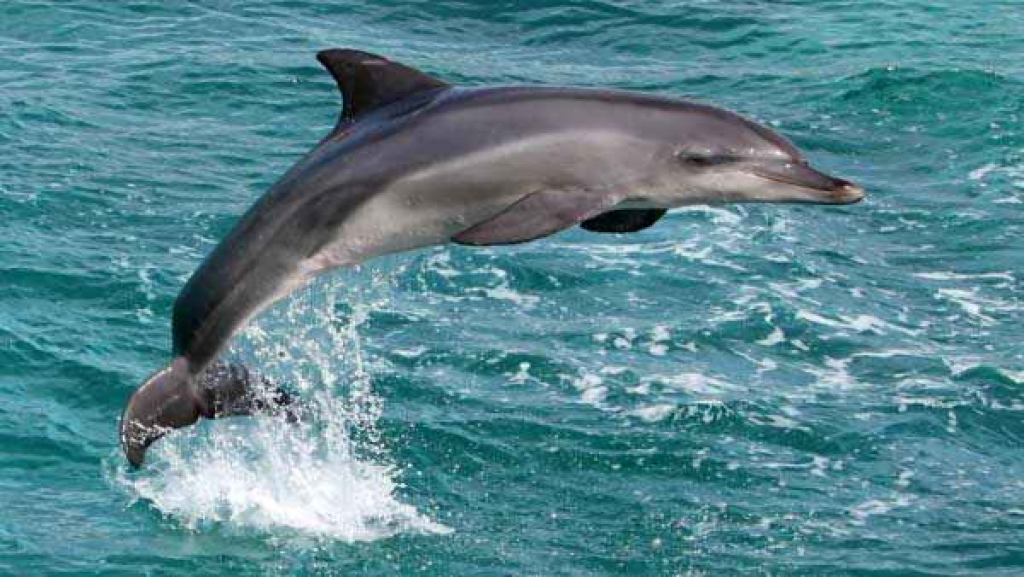 Lakshadweep Islands have some of the finest destinations of the country like the Agatti Island and Bangaram Island. But apart from the sun and sand we are highly intrigued about the exclusive offerings of this place which make it one of the best tourist attractions of the country. Yes, we are talking about the Bottlenose Dolphins which can be seen from October to May in this region. Watch some of the healthiest and happiest swooshing dolphins doing somersaults in the ocean while you sail across leisurely. Remember, you have to be very patient to see them and only sail during the morning times to get a better glimpse of these lovely sea mammals.
4. Maharashtra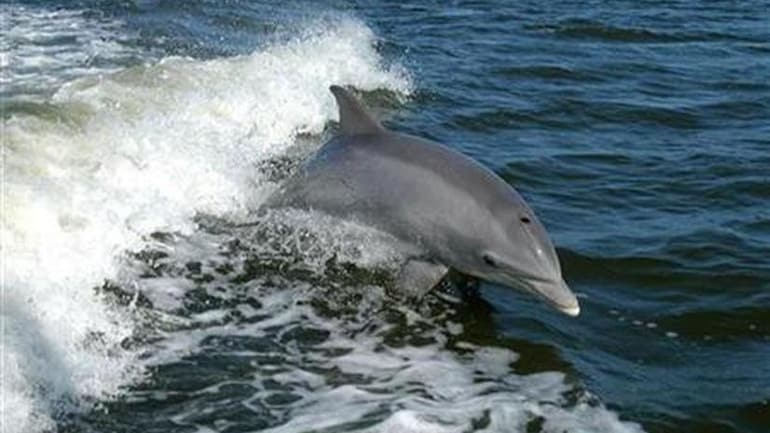 Maharashtra is the hub of some very enticing and exciting beaches of the country. There is a special destination specifically known for spotting the dolphins in Maharashtra – Dapoli –which provides a gateway to the famous beaches like Murud, Tarkarli, Alibaug, Bhogwe, Anjarle, etc. Here you can especially spot a large number of Ocean Dolphins in the months of November to February and even get a chance to be around them for a long time. And that's not enough! While you are in Maharashtra, travel across the State to view some very iconic caves and temples and even historical monuments of the country.
5. Bihar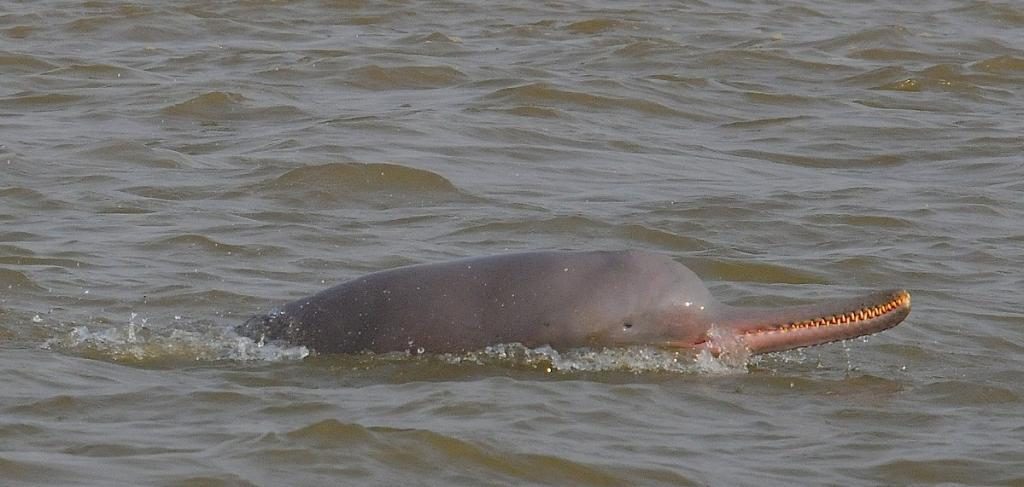 Just take a safe car rental in Bihar and visit the Vikramshila Gangetic Dolphin Sanctuary in the Bhagalpur district. It was especially created to preserve the Gangetic Dolphins. As you are enjoying an excellent time with the dolphins, you might as well like to visit all prominent temples of this place and pay homage to them. Visit in between October to May to spot dolphins easily.
6. Kerala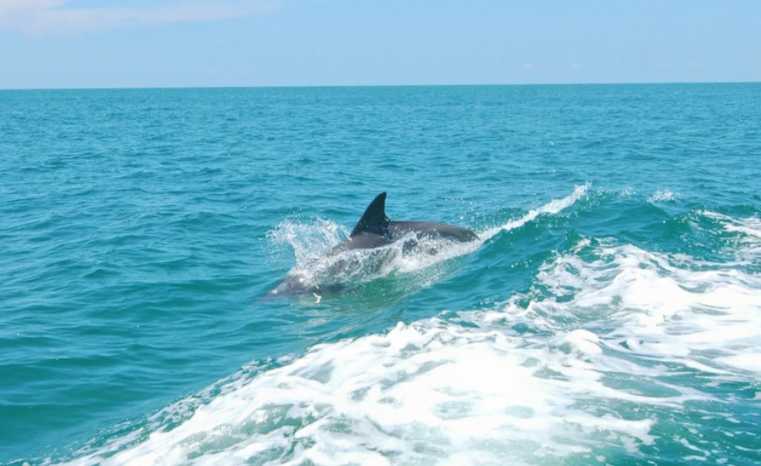 What you always look for in Kerala are the spectacular backwaters and the interesting Humpback Dolphins. The Cherai Beach of Kerala is truly the best place to catch a glimpse of these adorable souls smiling back at you while you spend your time with them. (But it should be only between Novembers to March.) Take your time to enjoy the company of these cutest creatures after exploring all the enticing greenery and lazing in boathouses amidst serene waterbodies.
7. West Bengal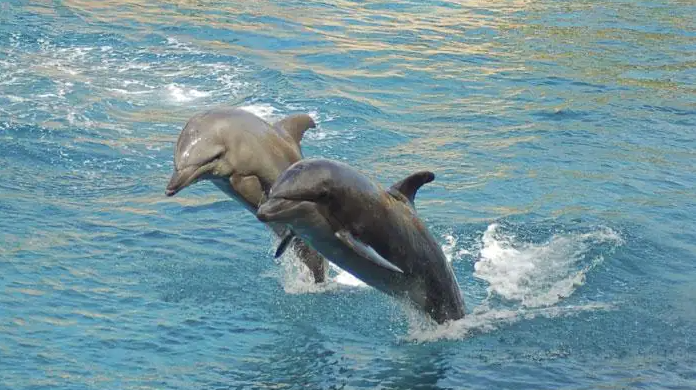 West Bengal prides in the coast of the Bay of Bengal lacing it. The Sunderbans in West Bengal lets you view the dolphins freely while you explore the other wildlife and mangrove forestation that put the place in the international tourism map. And a boat safari is the best way to take a look at these joyful creatures in the water body. And that's not all. You can even catch the Gangetic Dolphins and Irrawaddy Dolphins in the Hooghly River and Tajpur Beach if you visit this place in the winter season – November to February. Pro tip – don't forget to enjoy boating, river rafting, and visiting the exquisite heritage buildings in West Bengal when you are at this destination.
You'll definitely come back with a smile on your face after you have played and spent some time with these enticing sea mammals at these wonderful locations of the country. And if you have time and want to try some more locations, then do visit Karnataka in the South where the Gokarna Beach and Karwar Beach are also known for dolphin sighting, Uttar Pradesh where the Chambal River prides in having some dolphins, Assam wherein the Brahmaputra River lets you enjoy their play and Punjab where the Harike Wildlife Sanctuary allows you to play with these fun creatures for a long time. And if you take a car rental from Revv towards any of these, you are sure to get a glimpse of dolphins in the sea.