Get Amazed – Drive to The Very Incredible Destinations In and Around Nainital
For the love of lakes and hills – do read about (or better still – visit!) Nainital! An astounding hill station in Uttarakhand, this place is full of charming sceneries, iconic temples, mind-blowing hills, and magnificent green valleys. The air and aura of this location keeps you hooked to its charm and the age old rustic feeling you get to experience here is totally magnetic as well. 
You must have heard about Uttarakhand to be one of the most enticing places of India. And Nainital is a proud part of this State which has some very splendid places in and around it that would make your trip marvellous. When there's so much to experience and explore at this destination, you should definitely take a road trip to enjoy your journey to this magnificent place to the hilt. Because you can travel at your own pace, stop at each new lane to explore something beautiful, be charmed by the simple beauties scattered all around when you steer your self-drive car rental through the lanes and by-lanes of the town. 
Top most things to consider when travelling in and around Nainital!
Best time to explore Nainital and areas around it — This hill station is a true delight to explore all round the year. But the best time to travel in Nainital and around it is from October to March when the roads and air both are favourable for driving.
Top things to do in Nainital — Want to know about the things to do in Nainital? Well, there are loads – like — trekking, mountaineering, rock climbing, bird watching, camping, skiing, boating, sightseeing, and even paying homage at prominent temples. 
The ultimate and complete experience in Nainital and around it!
We couldn't stop praising the beauty of this wonderful hill station. (It's just marvellous!) But that's not just the only diamond in the crown. You'll even get the best experience of your life when you check the multiple offerings of this place like temples, shopping places, and food outlets in Nainital which are so exceptional. Take a look at these and get enticed to plan your itinerary! 
1. Naini Lake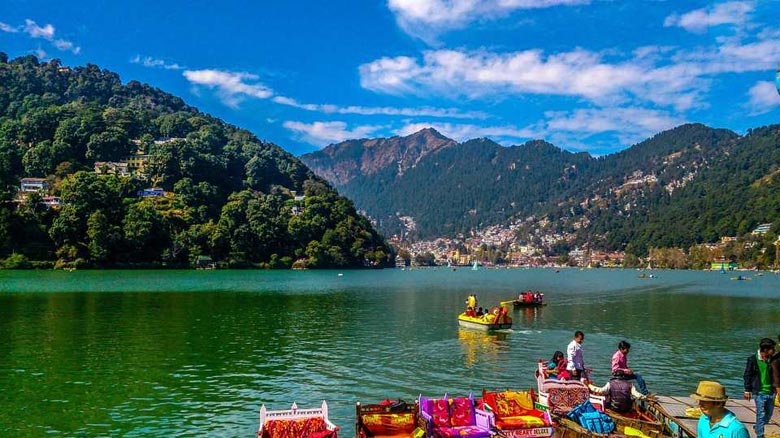 Make your trip to Nainital worthwhile by traveling to the Naini Lake – the pride of this hill station. It's a calm, peaceful, and scenic lake that lets you enjoy a distinct beauty of this place. Go boating on this lake or simply opt for paddling or yachting, everything keeps you entertained and happy at this location.
2. Naini Peak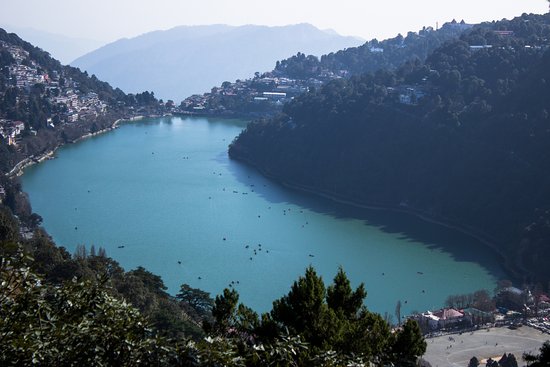 Want to get a better view of the waterfalls and river in Nainital? And do you even desire to go trekking and rock climbing? Then Naini Peak provides you a wholesome experience. You can view some splendid sunsets from this place and even enjoy activities like horse riding apart from the amusement rides available for you. 
3. Mall Road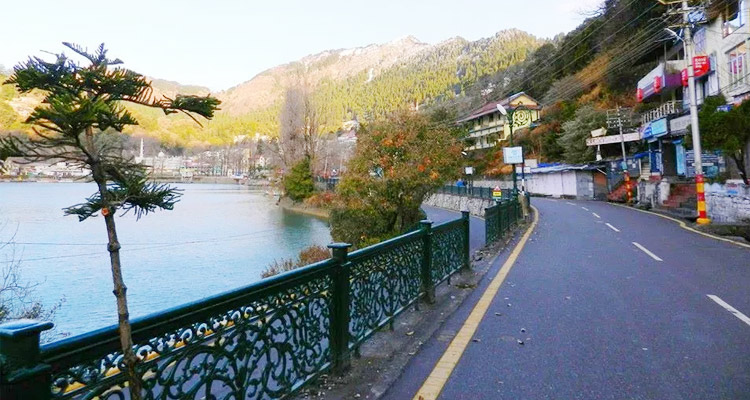 We call it the Mecca for shoppers! The Mall Road is certainly a delight if you want to buy the local and traditional stuff of Uttarakhand. And not just the handcrafted items and clothes, you even get to enjoy a relishing culinary experience at this place in the unending lines of food stalls and restaurants located here.
4. Snow View Point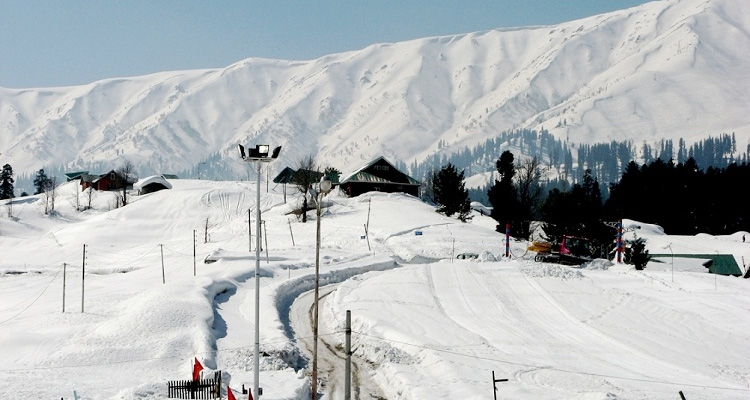 Your road trips to Nainital certainly aren't going to be complete without visiting this famous tourist attraction and very beautiful destination — The Snow View Point. It's a fantastic destination from where you get to see the mighty snow clad peaks and famous hills like Nanda Kot and Nanda Devi. 
5. Nainital Zoo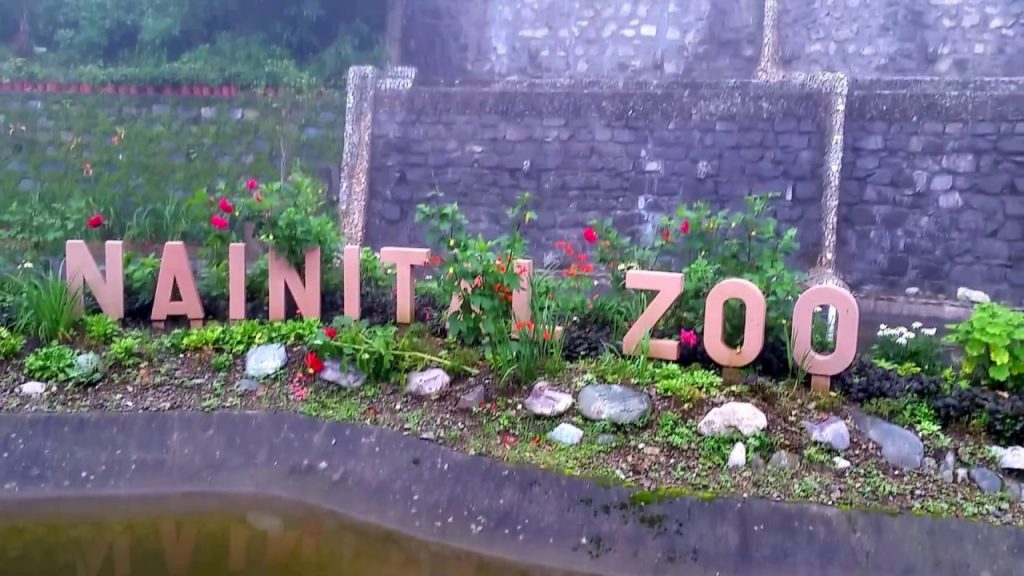 Drive your car rental from Revv and head towards the Nainital Zoo which lets you view some of the very exceptional and rare flora and fauna. Even the endangered species of animals like spot snow leopard, barking deer, Himalayan black deer, and Siberian Tiger can be found here. 
6. Naina Devi Temple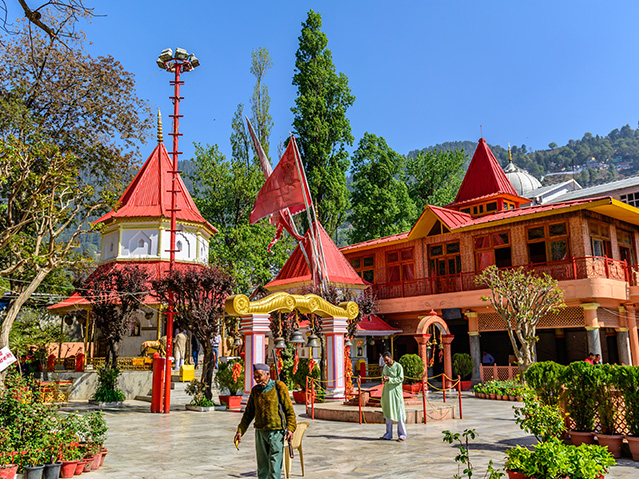 Don't let your safe and sanitized car rental stay ideal when you are at Nainital. Make the most of each moment by exploring all the famous destinations of this place. And one of the most profound destinations of Nainital is the Naina Devi Temple. This temple is situated on top of the hill, still you'll find a rush of devotees at this temple throughout the year.
7. Bhimtal Lake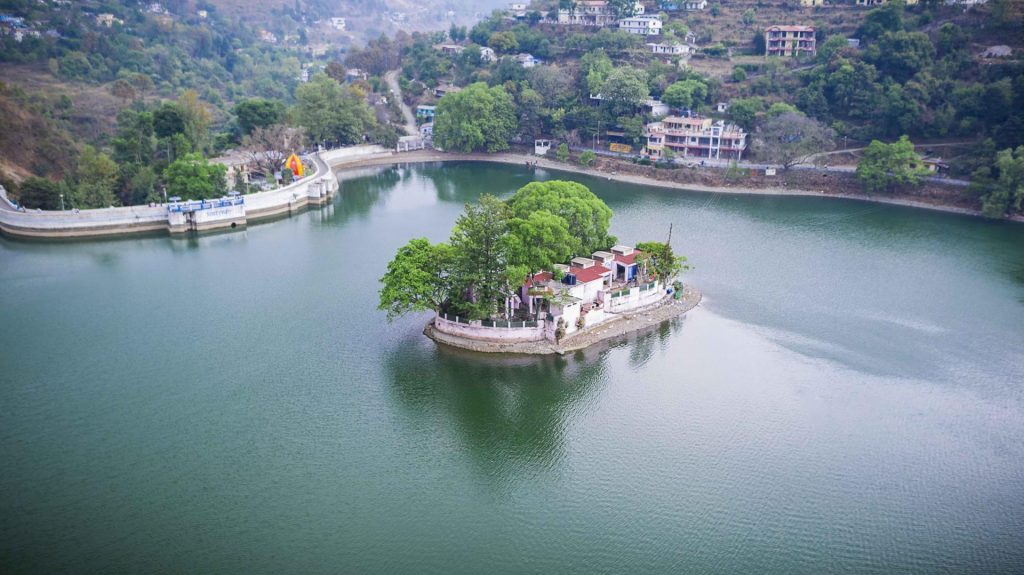 When you intend to explore all the tourist attractions in and around Nainital, you'll obviously come across the Bhimtal Lake. It's a serene lake that is surrounded by some very pleasant natural scenery. Boating at this lake is a famous activity attracting tourists like a magnet. Even the bird watching experience at this lake makes it a fabulous destination to visit.
8. Ranikhet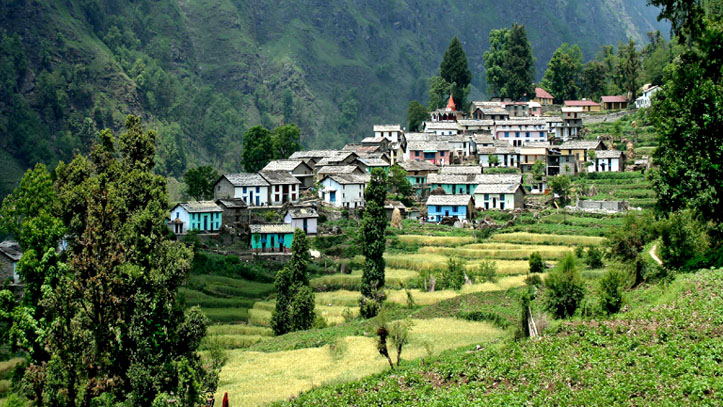 How can you miss traveling to Ranikhet when you are in Nainital? Located just around 100 kilometres away from this place, it's a mesmerising location with splendid greenery and alluring peaks and meadows. Even the entertainment activities like golfing, trekking, mountain climbing are quite famous and worth participating in. We count it as the most charming places to visit around Nainital.
9. Almora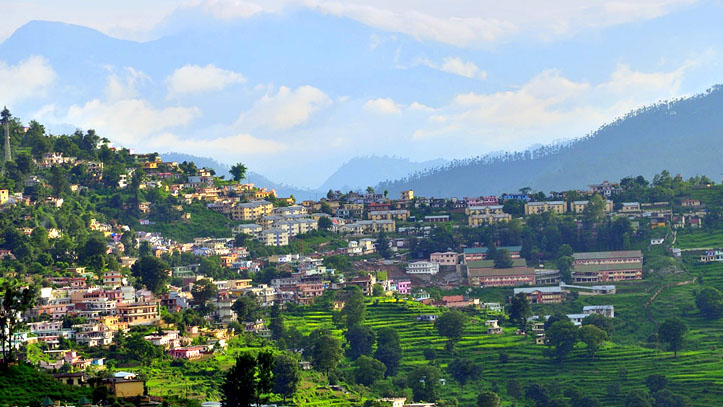 If Nainital wasn't enough, this charming but small hill station near Nainital is another magnificent place in Uttarakhand. You'll love the splendour of greenery and colourful flowers at this place apart from the breathtakingly beautiful rivers and the various tourist activities awaiting you there.
10. Ramgarh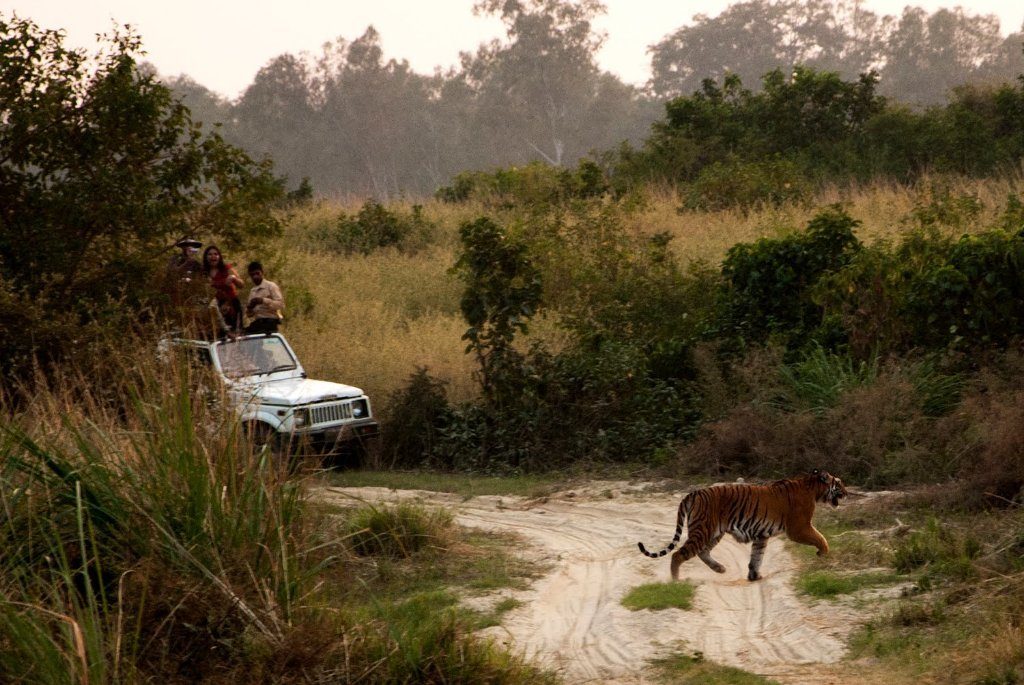 Popularly known as the Fruit Bowl of Kumaon, Ramgarh is a rich and lush area around Nainital that is too enchanting to miss. You'll see a plethora of fruit plantations here like the peaches, plum, apples, pears, etc. Even viewing the serene sunrise and sunset from this location would act like a balm of your soul, while the fun activities like bird watching and rock climbing would take care of your adventure whims. 
11. Sattal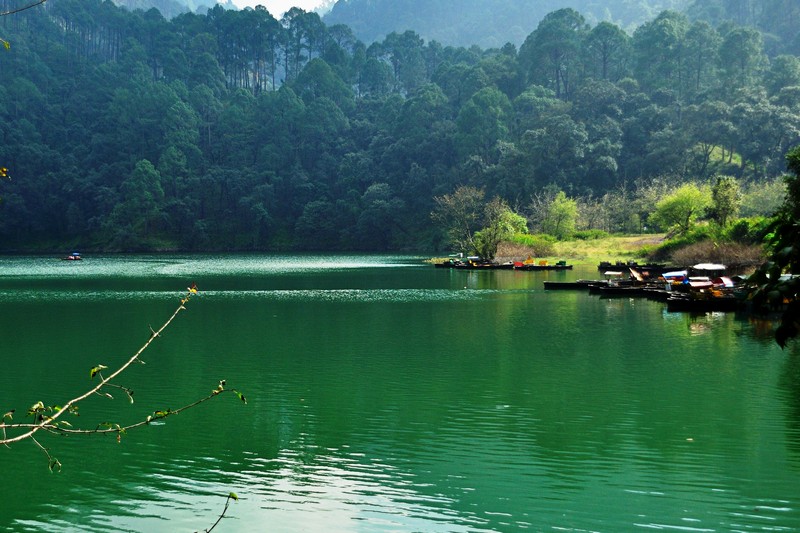 If you love lakes and nature, then do visit Sattal near Nainital. It's a cluster of various lakes where you can relax to steep in the beauty of nature and even watch the migratory birds who flock to this lake. What's more? There's even water sports, boating, and yoga centre near this lake. 
12. Kumaon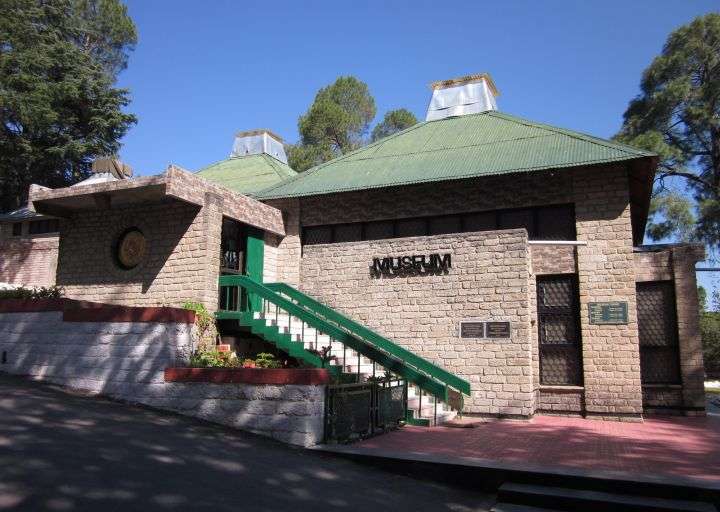 The beauty of Kumaon cannot be narrated in words. If you close your eyes and think of serenity, probably you can conjure the picture of Kumaon. There are snow-clad peaks, lots of regional festivals, and incredible natural beauty at this location which make it one of the most mesmerising towns of Uttarakhand. 
So, aren't you already enticed by these ravishing destinations in and around Nainital? And if you want to experience some more awesomeness, then do visit the famous Jim Corbett National Park, heavenly Pithoragarh, and the iconic Jageshwar near Nainital. You can also complete your tour of this hill station by visiting the picturesque Eco Cave Gardens, the thrilling Binayak and Raj Bhagwan located within Nainital.