Get The Most Extravagant Travel Experience in Puducherry
You always get recommendations about hill stations and mountainous places when you ask about a nice place to visit for the vacations. Today we shall suggest you a very nice location – a place with a unique charm and aura, a place where life flows in its own pace and rhythm. Any guesses here? It's popularly known as Pondicherry, of course, the official name is Puducherry. If you are a fan of the charming French country vibes complete with unique attractive architecture, a sylvan shoreline, and idyllic place for a lethargic sojourn, you should head to Puducherry. So, this time for the holidays, why not pack your bags, start a car, and head towards Puducherry for a fabulous vacation?
Some important things to consider when traveling to Puducherry
Your road trips to Puducherry are definitely going to be full of surprises. Wondering why? Well, because South India is full of enchanting locations and exclusive greenery apart from being a haven for the wildlife. So, when you are considering the roadways to travel towards Puducherry, you are bound to view some of these blessings. Remember to keep these pointers in your mind while travelling to Pondicherry.
Best time to travel to Pondicherry — The best time to travel to Puducherry is from October to February. Even the summers can be ideal for beach time, but the heat is terribly scorching here. Monsoons are pleasant; however, you are deprived of beach access during this time.
The best things to do in Puducherry — There are a plethora of options available for the things to do in Puducherry like:
Religious tour
Heritage tour 
Beach holiday 
Sightseeing 
Nightlife 
The most celebrated places to visit in Puducherry
When you are finally ready to head towards this magnificent city, do read this list of unique places to visit in Puducherry given below.
1. Auroville Ashram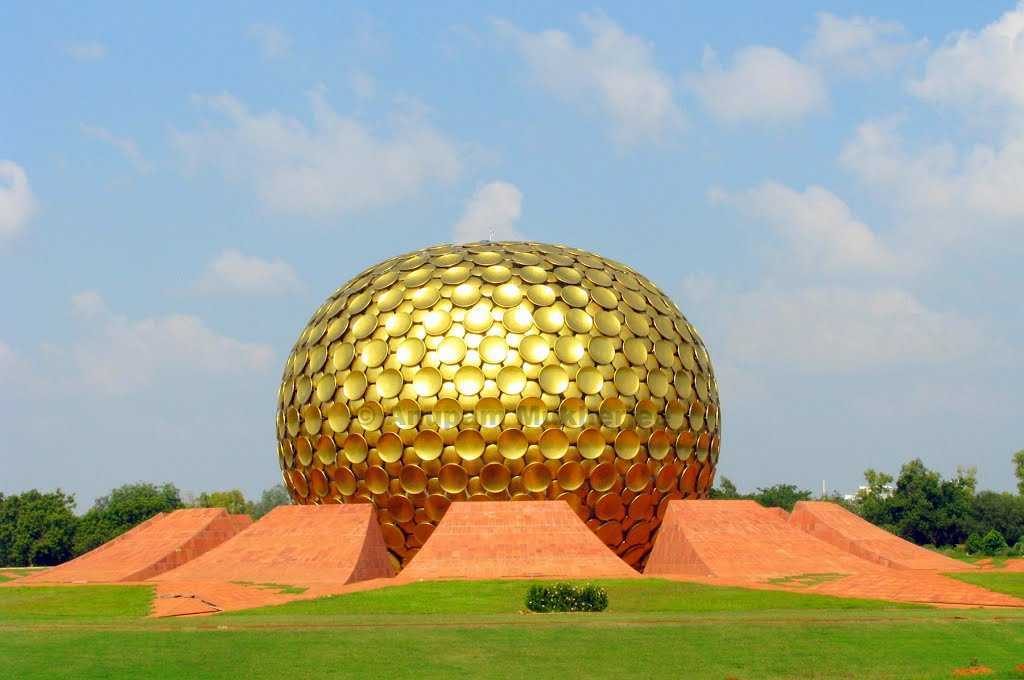 Built on the belief of unity among humanity, this place is known as the Universal City where there is an amalgamation of various cultures living in utmost peace and harmony. It was established by Shri Aurobindo and The Mother. People from all across the world come here for the quest of innate peace. Meditating here is believed to bless one with calmness and composure of mind. 
2. Paradise Beach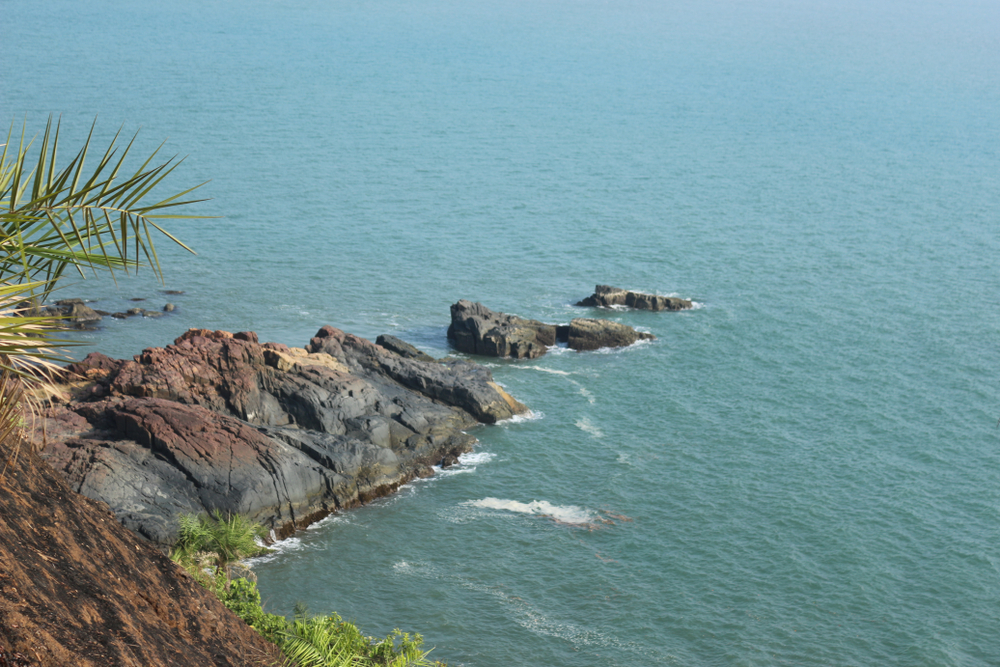 If you are visiting Puducherry just for the beaches and seaside attractions, then Paradise Beach is a paradise in the true sense for you. The lovely calm water, extremely blue and pure, and the clean sand make it the best retreat away from your busy urban life. To add to the charm, the weather is simply perfect at this location most part of the year. Apart from relaxing on this beach, you can even try the water-sports activities available for tourists over here.
3. Gingee Fort
Gingee Fort is one of the top attractions in Puducherry that's really something worth viewing. The National Monument flaunts some of the best archeological and architectural excellence that attracts tourists like magnet to this location. Do visit here if you are totally interested about historical monuments and cultural heritage.
4. Basilica of the Sacred Heart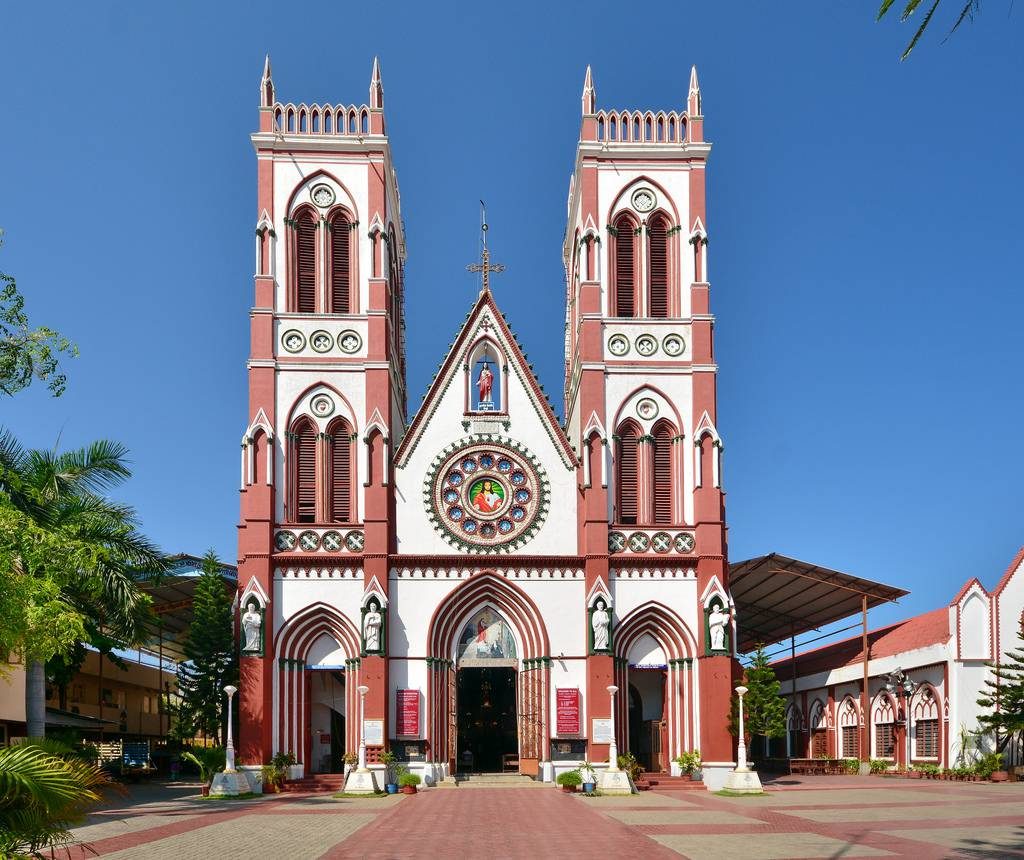 You just can't complete the tour of Puducherry without visiting the Basilica of the Sacred Heart Church. Built in 1907, this church holds very signification position in the religious domain Christianity. Apart from it, the unique build up and great architectural details make it an admirable site for sure.
5. Jawahar Toy Museum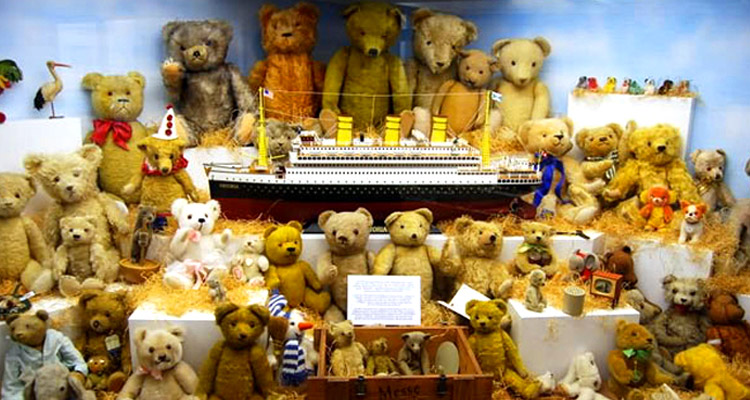 When we are talking about the most unique places to visit in Puducherry, how can we forget about Jawahar Toy Museum? You are very much wrong if you think that this place is ideal only for a kids and family tour. But actually you will find that it is one of the best tourist places in Pondicherry that sees a long line of visitors on a daily basis. The exclusive collection of dolls and toys from all over India makes it a very interesting place to explore.
6. Ousteri Lake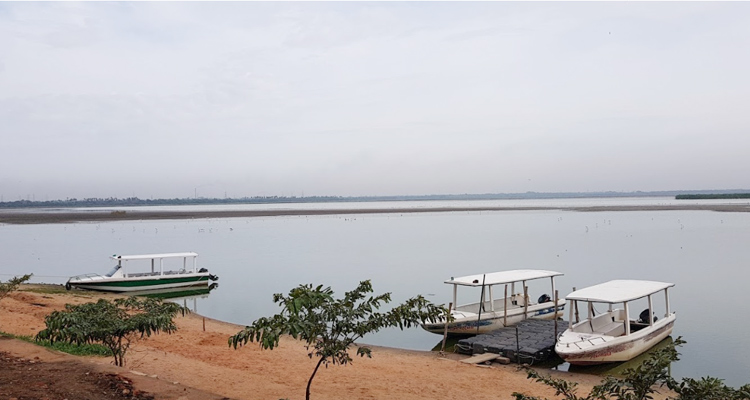 If you are a true bird lover and are looking for an ideal place to spend your evenings, then Ousteri Lake is one of the best places to visit in Puducherry in the evening. You will find the lovely beauty of this man-made Lake stealing your heart. Apart from it, the natural wetland around it is a home to various kinds of birds. Be ready to spot and click pictures of some local and migratory birds at this location.
7. Pondy Bazaar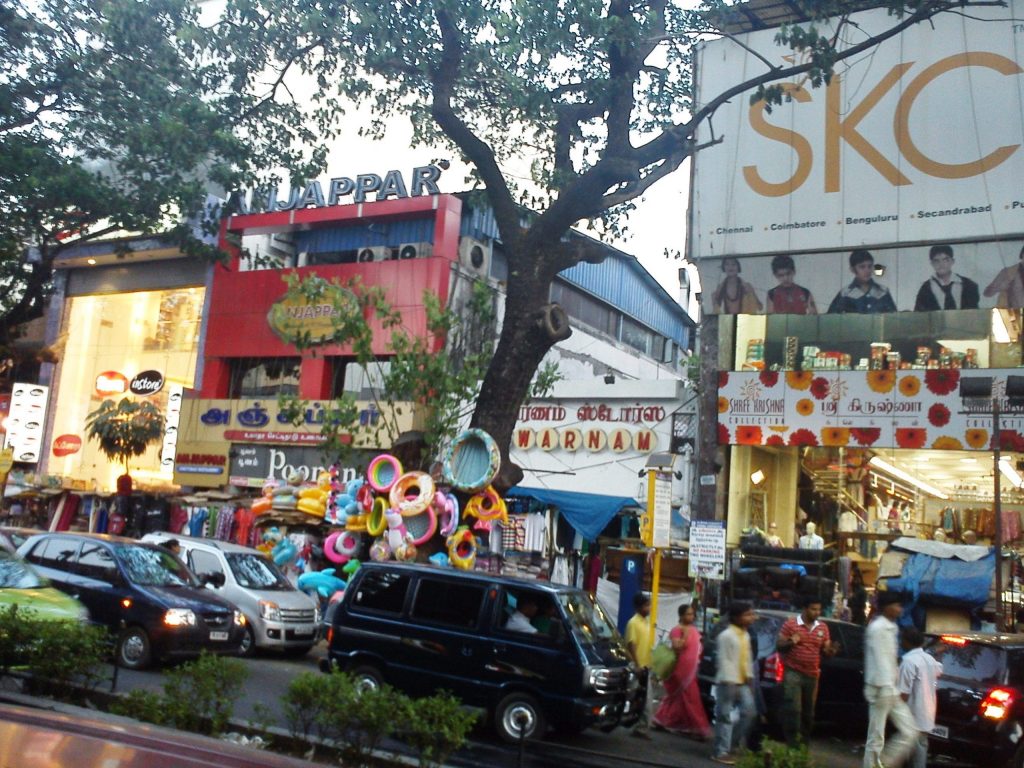 Yes, we know that we are talking about the unique places to visit in Puducherry. But believe us, you will not find anything like the Pondy Bazaar anywhere in the country. It is very basic local market with everything that is handcrafted and especially made in the city by the locals. You will be impressed by the plethora of options available for you. From art pieces to metal wear and even gold and silver is available in exclusive quality and large quantities here. What's more, you'll also get lots of local cafes and traditional places to eat in Pondicherry at this bazaar. 
8. French War Memorial
We would especially recommend you to visit the French War Memorial at Puducherry when you are exploring this city. This is a memorial specially built as a tribute to the soldiers who sacrificed their life during the World War One. This memorial also gives out a strong message that wars are not the solutions for everything – rather, they get you nothing but burials. Every year on 14th July this memorial is lit up in a brilliant manner and is something worth viewing.
9. Varadaraja Perumal Temple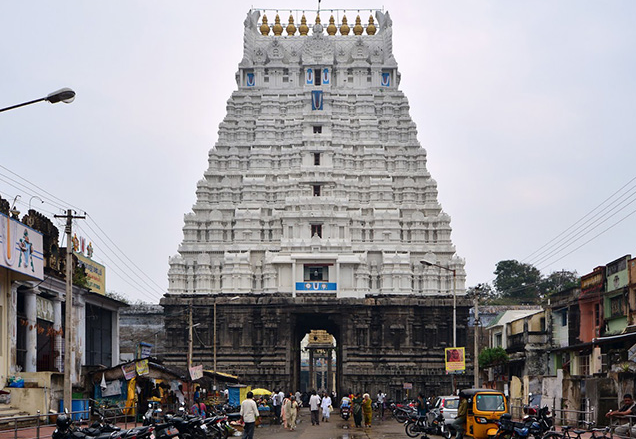 One of the very nearby places to visit in Puducherry, around 3 kilometres from the city centre, lays the Varadaraja Perumal Temple. The distinct property of this temple is its Dravidian type of architecture that's hardly seen anywhere else. Each year lots of devotees and tourists visit this temple to admire its beauty and pray here too.
10. ISKCON Temple, Pondicherry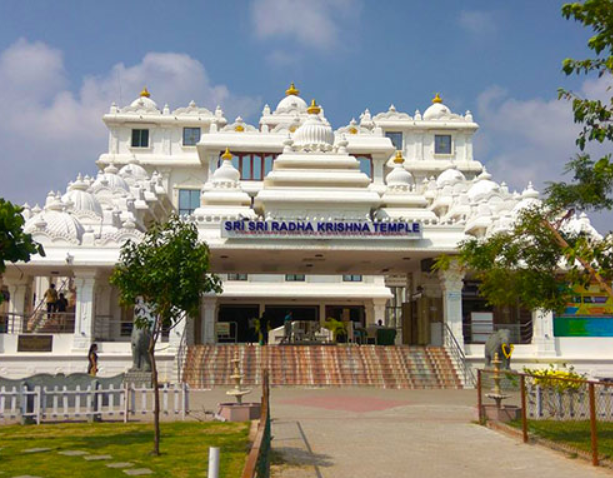 The ISKCON Pondicherry that is a very important spiritual place where Lord Krishnna is worshipped with fervours and devotees from all across the globe flock here.
There are even some more places that you should definitely not miss – like, Serenity Beach, which is evokes a sense of tranquillity and calmness, the Sri Karneshwar Nataraj Temple that is built like an Egyptian pyramid, and the Aayi Mandapam – a very spectacular monument of the city which was built by the French King Napoleon III to commemorate a reservoir construction that supplied water to the town. We know the list is big, but when you get a self-drive car rental from Revv, you'll get to explore them all easily.