10 Best Places to Visit in to Thanjavur, Tamil Nadu by Road
Thanjavur is a wonderful place in Tamilnadu that is famous for shimmering old South Indian Temples. Many places in Thanjavur will certainly grab your attention if you take some time off from your busy schedule. Once the capital of mighty Cholas, this place is popular for its culture and historical moments. This city is called a cultural legacy because of Tanjore paintings, textiles and saris, Carnatic music, and handicrafts. Though there are unfathomable places to visit in Thanjavur, here we are mentioning some popular places to see in Thanjavur on your road trips.
Road trips to Thanjavur
Trips to Thanjavur From Chennai
The distance between Chennai to Thanjavur is 343 km via NH 38. If you hire a sanitized self-drive car from Revv, it may take 6 hr 30 mins to reach Thanjavur.
Trips to Thanjavur From Bangalore
The distance between Bangalore to Thanjavur is 431.8 km via NH 44 and NH 38. If you take a self-driven sanitized car from Revv, you can reach Thanjavur within 9 hrs.
10 Famous Places to Visit in Thanjavur
Let's take a look at Thanjavur tourist places that you can't shun on your road trip.
1. Tanjore Brahadeswara Temple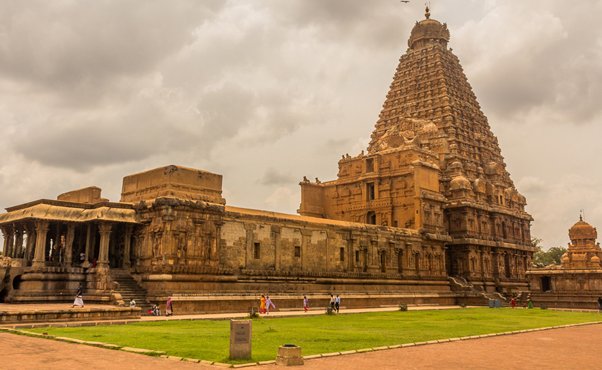 This famous Thanjavur temple is the biggest attraction of this place. This temple is also known as Thanjavur big temple that was built by the great Chola King Raja Raja Chola. This temple is an architectural prodigy and is famous among devotees. This temple is protected by deep ditches on both sides and the Grand Anicut River is passing through another side of the temple. The shrine of the temple is 216 feet. The temple is adorned with several astonishing paintings from the Chola and Nayak periods. At the entrance of the temple, you will find the statue of Nandi (the Bull).
2. Sri Airavatesvara Temple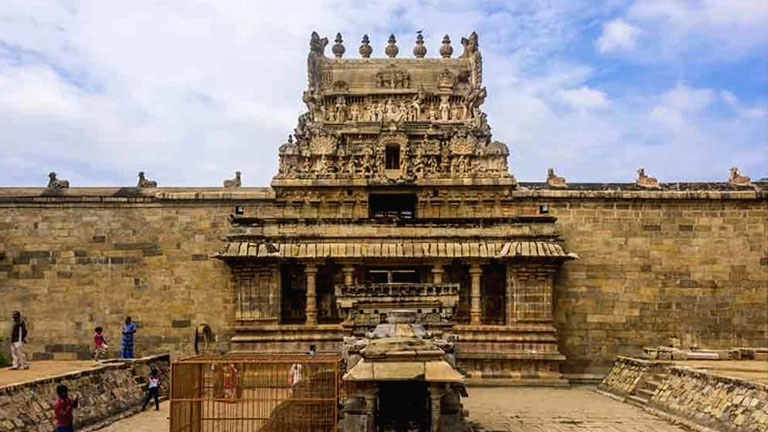 This popular Thanjor Shiva temple is located in Kumbakonam, Thanjavur district. This temple was built by Raja Raja Chola II in the 12th century and now, it is a UNESCO World Heritage site. This temple is dedicated to Lord Shiva and portrays Vaishnavism and Shaktism traditions of Hinduism. The stone temple looks like a chariot structure and includes major Vedic and Puranic divinities. Shiva's consort has a dedicated sanctum known as Periya Nayaki Amman temple. This is a standalone temple that is located to the north of the Airavateshvarar temple. The temple gathers a lot of pilgrims during various festivals of Shiva and Durga.
3. Thanjavur Saraswathi Mahal library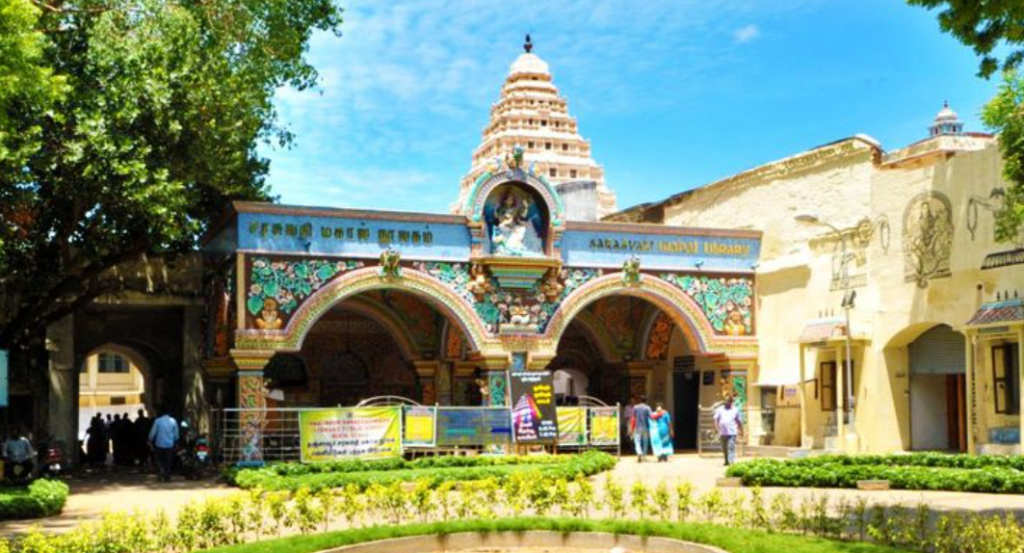 The Sarasvati Mahal Library is enlisted as 'the most remarkable library of India' by The Britannica Encyclopedia. This library was developed by the Nayak rulers of Thanjavur, but later, The Maratha King Serfoji II supported this library. This library is not only an ancient one but also stockpiled with many books. Apart from books, the library is also crammed with a large collection of art, paintings, maps, and manuscripts.
The main library part is limited to scholars only, but the digitized magazines can be accessed by anyone for professional purposes. Saraswathi Mahal library museum is a good option for the public. Though this is not as big as the main library, still with its historic charisma, it can amaze the visitors.
4. Thanjavur Beach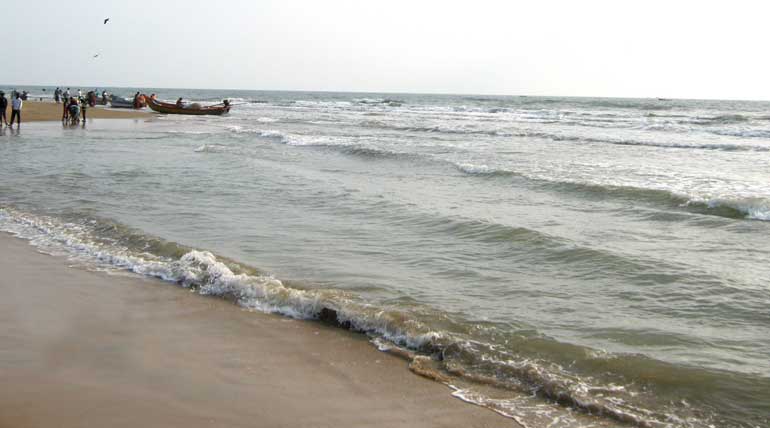 Velankanni Beach, Poompuhar Beach and Silver Beach are some of the popular Thanjavur beaches that you must visit on your road trip. Velankanni Beach is a small and clannish beach to the south of the Velankanni village on the sandy seashores of the Bay of Bengal. The silver beach is another popular beach in Cuddalore village.
5. Thanjavur Waterfalls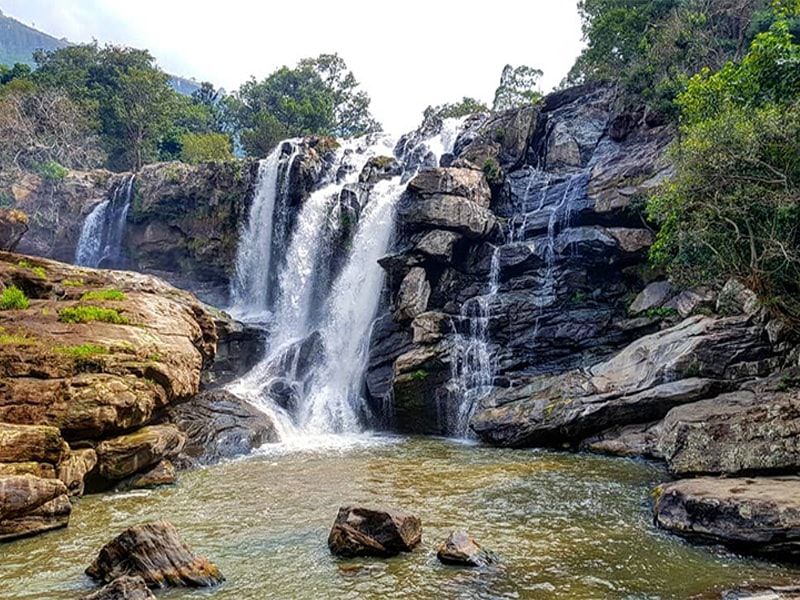 Agaya Gangai, Kutladampatti Waterfalls and Kiliyur Falls are the most popular waterfalls Thanjavur. Agaya Gangai (141 km from Thanjavur) is situated at a height of 300 feet and is formed on the river Aiyaru. Kurladampatti waterfall is situated in a reserve forest managed by the Tamil Nadu Forest Department. This 89 ft waterfall is quite popular among tourists.  
6. Vijayanagar Fort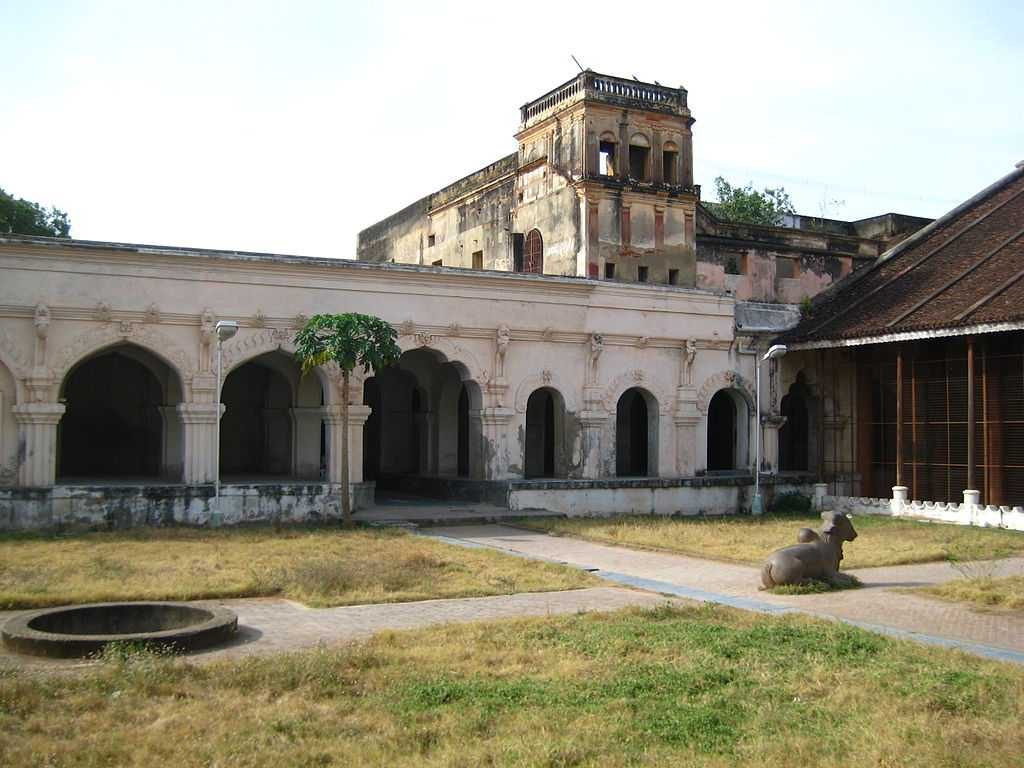 This enthralling fort is located only 2 km from the Brahadeeswara temple. This splendid fort was built by Nayaks and partly by Maratha rulers during the early 1550 AD. The fort consists of a Tanjore Palace, Sangeetha Mahal, Library and an exquisite art gallery.  The Shiva Ganga Gardens are also a part of the fort complex. Though the fort is mostly destroyed, still it portrays the asset and dignity that it must have once possessed.
7. Shiva Ganga Garden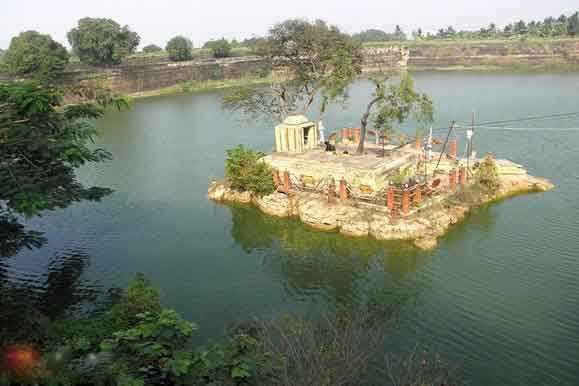 Shiva Ganga Garden is a part of Vijayanagar Fort and it remains open to the public. This garden is maintained properly and thus, it's a must-visited place. There is a square tank in the Siva Ganga Garden that was built by the 16th-century rulers. This tank is very popular for its sweet-tasting water.
8. Gangaikonda Cholapuram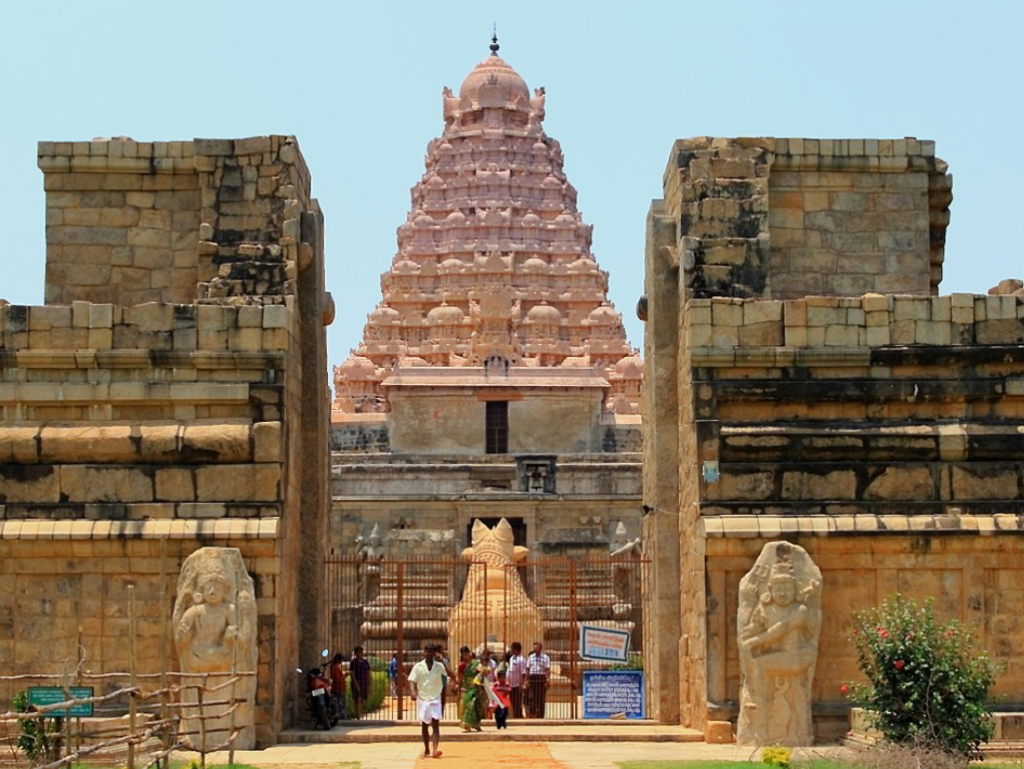 With its history, grandeur, and engineering, this Gangaikonda Cholapuram will certainly mesmerize you. As a pride of one of the greatest realms of India ( Chola Empire), Gangaikonda Cholapuram is a worthy place to visit. Gangaikonda Cholapuram was the capital of the Chola Empire for more than two centuries. But today, this historical city has turned into a small village with the Lord Siva temple. Try to explore Gangaikonda Cholapuram and unearth its heritage and splendor.
9. Swami Malai Temple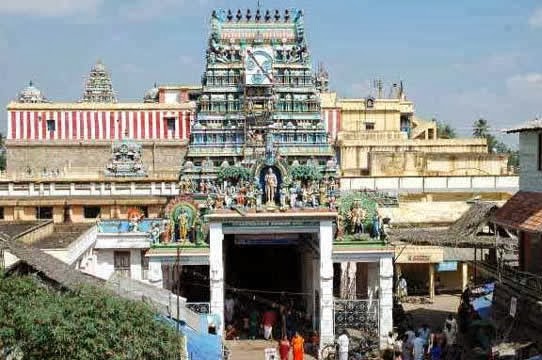 Situated at Thanjavur, this temple plays an imperative role in the Hindu community of south India. There are six main abodes of Murugan and this temple is one of the Arupadaiveedu. Each abode marks the six different phases of his life. The temple is situated on the ground where Lord Murugan is believed to have passed on philosophical knowledge of the universe to his guru (his own father Lord Shiva). Thus, this temple is a tribute to that.
10. Thanjai Mamani Koil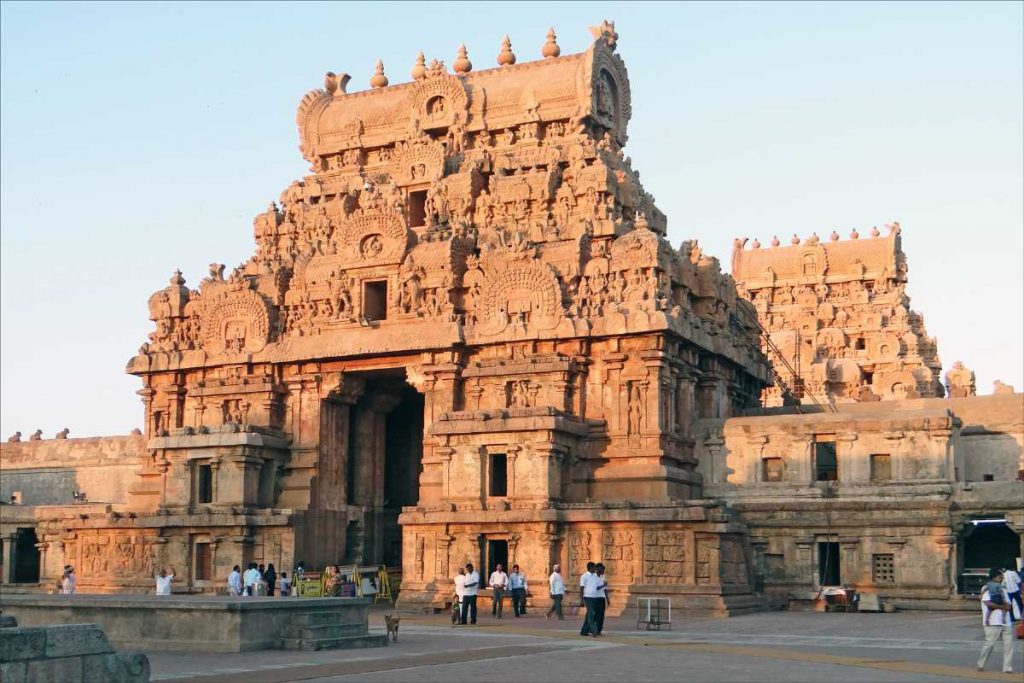 This temple is a set of three Vishnu temples and together called a Divyadesam. It is believed that Lord Vishnu is worshipped over here mainly in his Narasimha avatar that he took to conquest the devil king Hiranyakashipu to save his devotee Prahlad. Their idols are present inside the temple. This shrine is loved and visited by the devotees of Vishnu. Being one of the 108 Divyadesams, the temple has a different appeal and image among devotees.
These are some of the best places to visit in Thanjavur that give you a glimpse of its culture and heritage. By hiring a self-driven rented car from Revv, you can make your road trips to Thanjavur more memorable and joyous by exploring all its nearby places.