18 Road Trips to Top-Rated Tourist Attractions in India
India is a vibrant place that perfectly blends both conventional and modern culture. The country has a plethora of tourist places including shrines, mosques, churches, gurudwaras, etc. that depict its rich culture and religious diversity. Let's take a look at some of these extravagant tourist attractions in India that you can't miss on your road trips in India. Explore all these famous tourist places in India by hiring a self-drive car rental service from Revv.
18 Popular tourist attractions in India with Picture 
1. Hawa Mahal, Jaipur, Rajasthan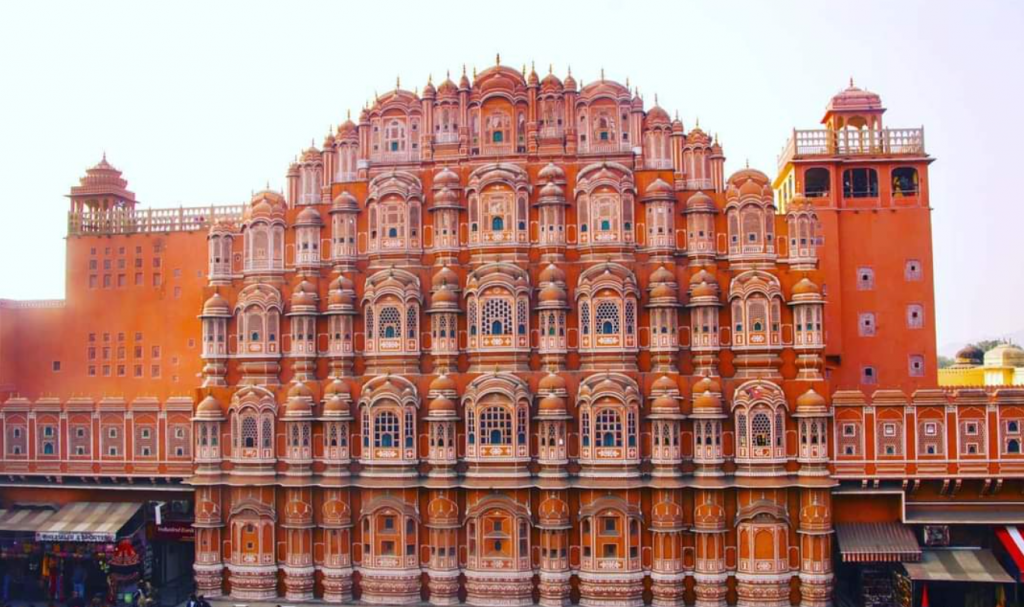 The famous edifice of Hawa Mahal is located at Jaipur and was built by Maharaja Sawai Pratap Singh in 1799. This Mahal is made of red and pink sandstone and portrays a pyramidal structure. The Mahal has nearly 953 tiny windows that are embellished with gorgeous latticework. These small windows encourage a cool breeze to enter the palace so that the palace becomes comfortable during the sultry summer months. The Mahal consists of five floors and each floor has an exquisitely decorated chamber.
Opening time: 9 a.m to 5 p.m
Entry fee: Rs. 50 for Indians and Rs. 200 for foreigners
Best time to visit: In the early morning when the sun enters the rooms of the Mahal through windows
2. Museum of Illusion
The Museum of Illusions in New Delhi embraces you with a perfect place for social and entertaining tours where you can plunge into the world of illusions. These days, illusions are highly delighted and applauded by all generations. This place offers new experiences and fun that you can enjoy with your friends and family members.
Opening time: 11 a.m to 8 p.m (Monday-Friday)
Entry fee: Rs. 590 for adults and children Rs. 500
3. Adlabs Imagica
Adlabs Imagica was introduced in 2013 by Adlabs to offer premium amusement to visitors. This is a 130-acre theme park that is located at Khopoli. This amusement park is called the Universal studio of India because it offers the utmost fun and enjoyment to all irrespective of their ages. This perfect recreational getaway is divided into three parks and they are a theme park, water park and snow park.
Best time to visit: You can visit Imagica in all the seasons
Opening time: Theme park (10:30 a.m. – 8:00 p.m.), water park (10:30 a.m. – 7:00 p.m) and snow park (10:00 a.m. – 7:00 p.m.)
Entry Fee: For adults: Rs. 999 and children Rs. 599
Things to Do: Dare 2 drop, Deep space, gold rush express, Nitro, Rajasaurus River Adventure, The Magic Carousel, water sports activities, hiking rocky ice terrains, rafting the slides, riding Toboggans, snowball fighting, and many more
4. Acharya Jagadish Chandra Bose Indian Botanical Garden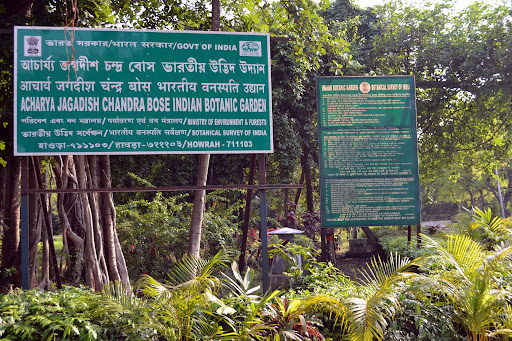 This is the biggest botanical garden in India that is located at Shibpur, Kolkata. The total area of the garden is 109 hectares and it is flooded with a wide variety of rare plants. The garden has a total collection of over 12,000 specimens. The prime attraction of the garden is the Great Banyan Tree.
Opening time: 10 a.m to 5 p.m
Entry fee: Rs. 10 for Indian residents and Rs. 100 for foreign tourists
Famous Beaches in India 
5. Auroville Beach Pondicherry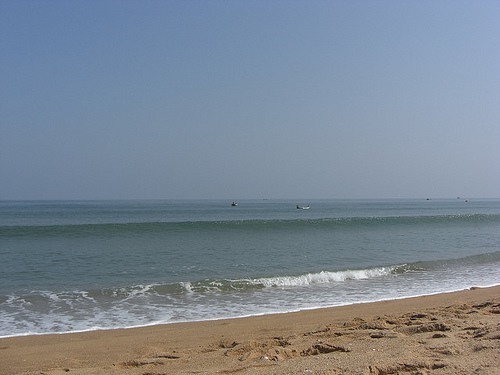 This beach is located 12 km from Pondicherry and is an ideal weekend getaway for tourists. The beach offers an astounding landscape with azure blue waters and breathtaking sunrise and sunset. The beach is not overcrowded with local shops, thus, you can spend peaceful leisure time here.
Best time to visit: you can visit this place during the winter season
6. Maravanthe Beach, Karnataka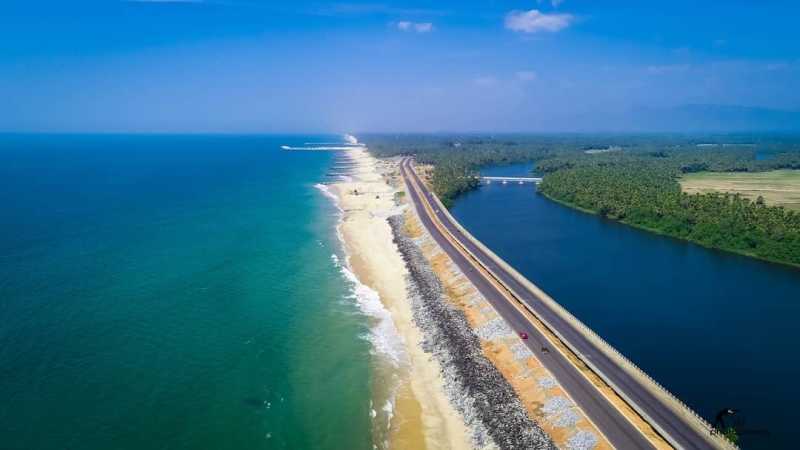 This beach is located near Coastal Karnataka with the Arabian Sea on one side and Souparnika river on the other. This is a unique beach in India that encompasses a sea and river on each side. The golden sand, transparent blue sky, marvellous palm trees, and the unfathomable shore make this place a must-visited tourist place in Karnataka. By hiring a self-drive car rental from Revv from Udupi to Maravanthe beach you can reach here within 1 hr.
7. Gokarna Beach, Karnataka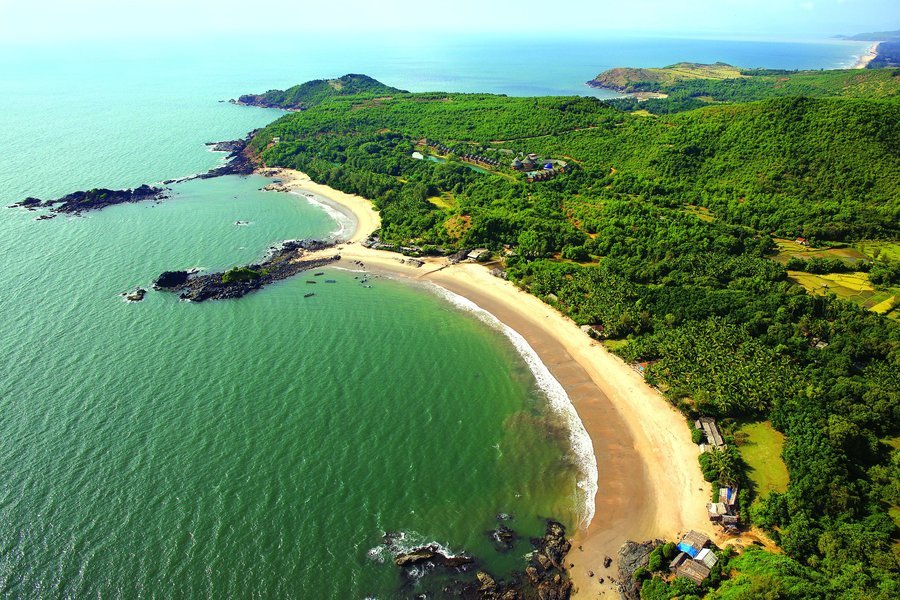 Gokarna Beach or Om beach is located in the coastal city of Gokarna. This beach looks like the shape of an 'Om' and it is adjacent to Mahabaleshwar. The devotees used to take a dip in the holy waters of Gokarna Beach before visiting and worshipping Lord Shiva.
Things to do: Hiking, sunset watching, Jet Ski ride, banana boat rides, parasailing and surfing are some activities that you can't miss at Gokarna Beach.
8. National Rail Museum, Delhi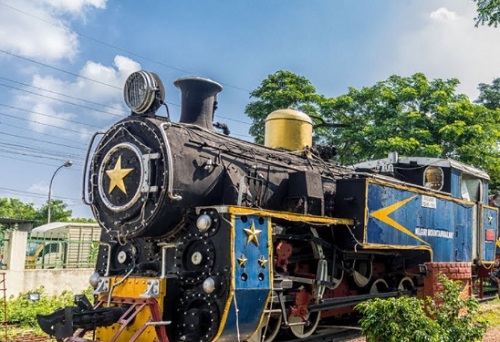 The national rail museum in ChanakyaPuri, Delhi is truly one of the best museums in India that was launched in 1977. This museum possesses more than 100 real size exhibits of Indian Railways. Static and dynamic models, signalling equipment, antique furniture, historical photographs and related literature etc. are exhibited in the museum.
Opening time: 9.30 a.m to 5.30 p.m
Entry Fee: Rs. 10 for Indians and Rs. 100 for foreign tourists
9. Red Fort, Delhi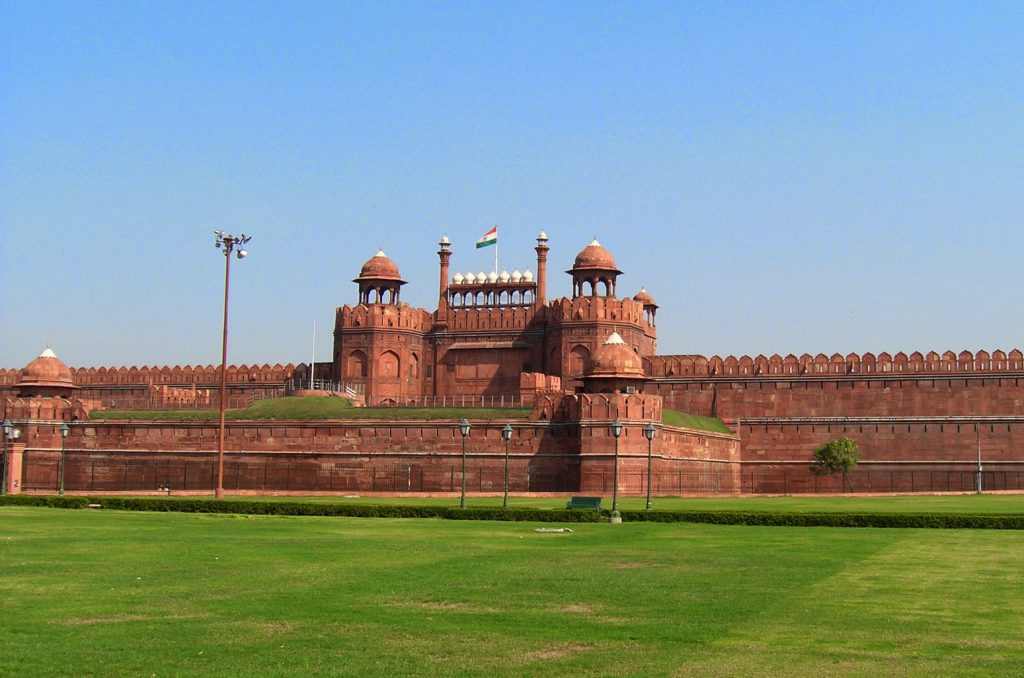 This wonderful crescent-shaped fort was built by Shah Jahan in 1648. The fort is made up of red sandstone and that's why it is called Red Fort.  The entire area of the fort is more than two square kilometers and it is surrounded by a large moat. There are two largest gates: the wonderful Lahore Gate (the fort's main entrance) and the embellished Delhi Gate. Though you can explore the fort yourself, by taking a guide you will get a deeper insight into the life and era of Shah Jahan.
Opening time: 9.30 a.m to 4 .30 p.m
Entry Fee: Rs. 35 for Indians and Rs. 500 for foreigners
Best time to visit: October to February
By taking a self-drive car rental service from Revv from Red Fort to India Gate you can reach this place within 24 mins. India Gate is another popular tourist attraction in India that is positioned as a memorial to 90,000 soldiers of the British Indian Army who died between 1914 and 1921 in the First World War, in France.
10. Lalbagh Botanical Garden, Bengaluru Karnataka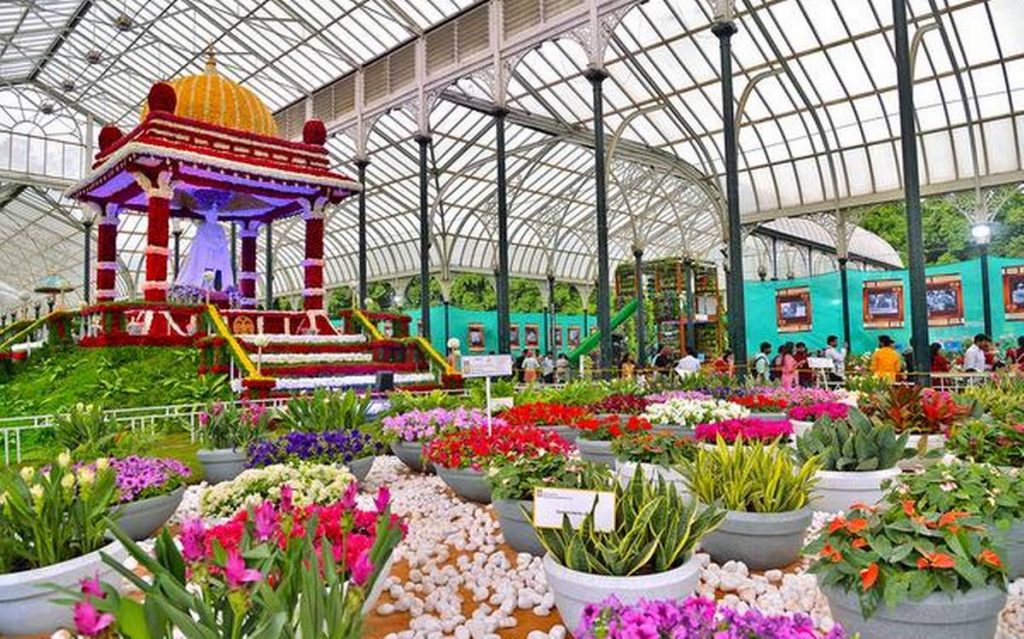 This garden is popular for its astonishing botanical artwork, study and conservation of plants. The total area of the garden is 240 acres and it possesses nearly 1,854 species of plants. It was started by Hyder Ali in 1760 and completed by his son Tipu Sultan. The garden is flooded with many rare plants of French, Persian and Afghani origin.
Opening time: 6 a.m to 7 p.m
Entry fee: Rs. 25 (for adults)
11. Magnetic Hill, Ladakh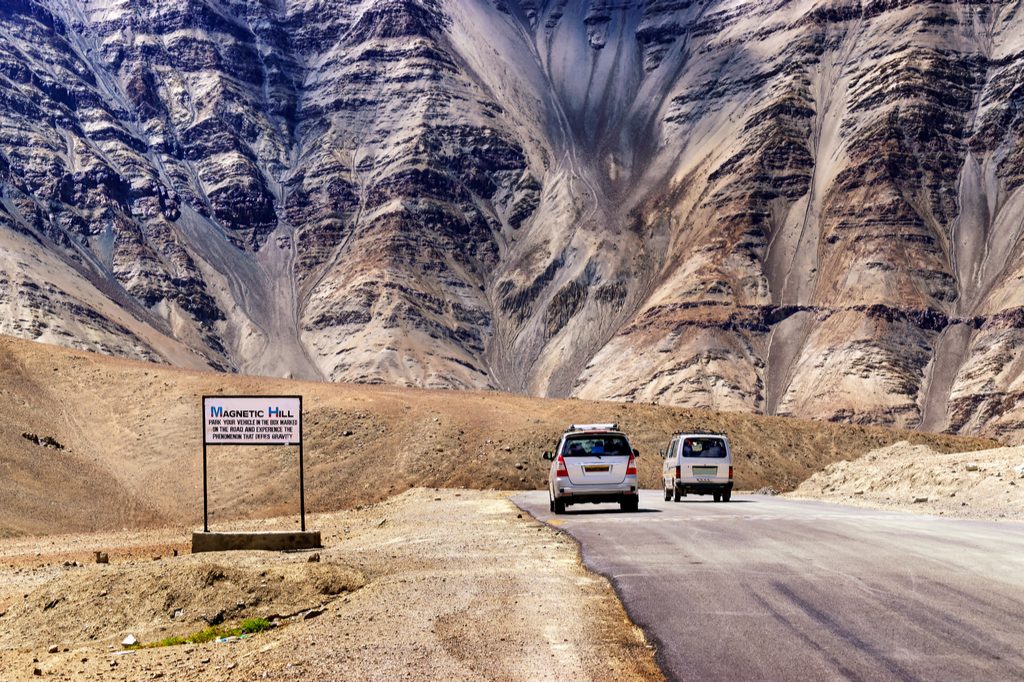 Magnetic hill (Cyclops Hill) is located 30 km away from Leh City and this is certainly a tourist attraction. The surrounding slopes and the nearby area create an optical illusion of the hill. The hill road is basically a downhill road. Vehicles and cars on the hill road may seem to roll uphill against the gravity but actually, they are rolling downhill.  
Best time to visit: July to September
Famous Waterfalls in India
12. Drung Waterfall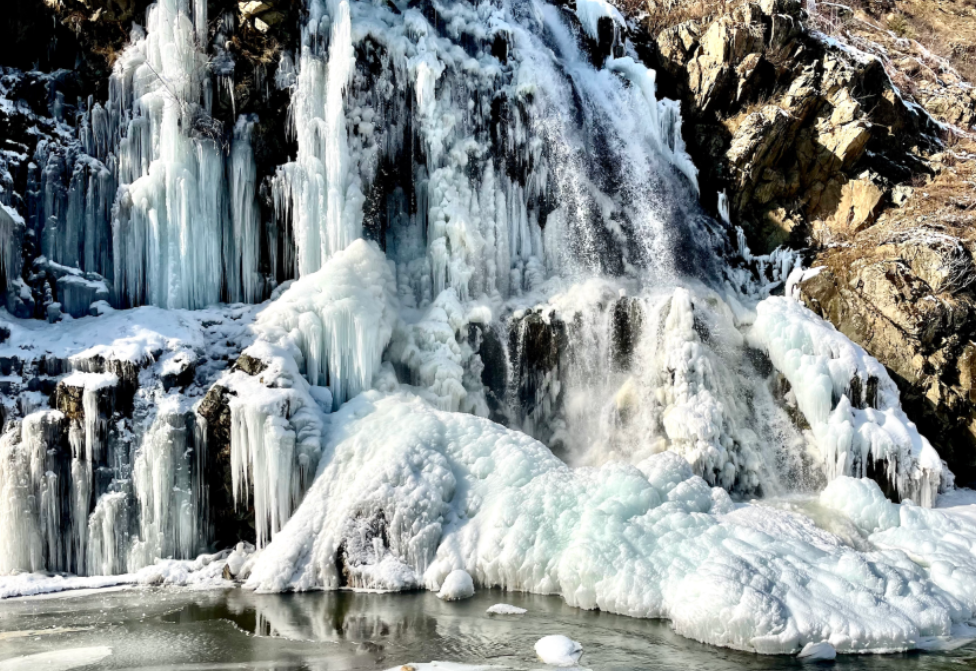 Drung Frozen waterfall is located in the Drang area of Tangmarg. This must-visited place is loved by everyone because of its mesmerizing views. The enchanting view and the ambience of the spouting waters of the glaciers and the waterfall are simply breathtaking.  
13. Lavapani Waterfall, Lohardaga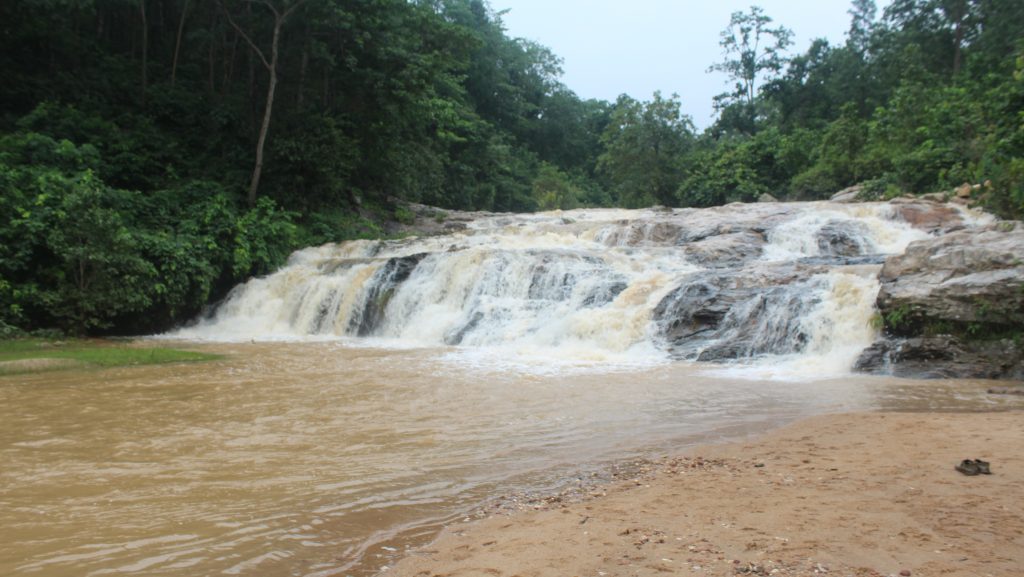 Lavapani Waterfall is one of the famous Lohardaga tourist places. This place is also known for being one of the best picnic spots in the district. Here the water flows on the seven steps downwards. Other popular tourist places at Lohardaga are Akhileshwar Dham, Prachin Shiv mandir, Khakparta, etc.
14. Nandankanan Zoo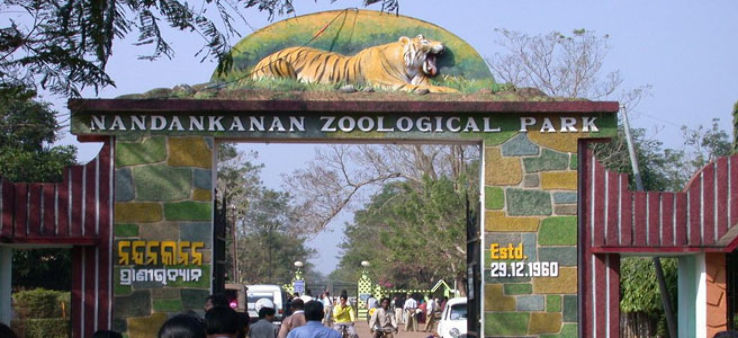 This is one of the best zoos in India that is located at Bhubaneswar. This premium zoo is the first zoo in the World to breed White tigers and Melanistic tigers. This zoo is the prime breeding center of Indian Pangolins in the world. This is the only Indian zoo to become an institutional member of the World Association of Zoos and Aquarium (WAZA).
Entry Fee: Adult Rs 50 and Child Rs. 10
Opening time: 7.30 a.m to 5.30 p.m
15. Indian Museum, Kolkata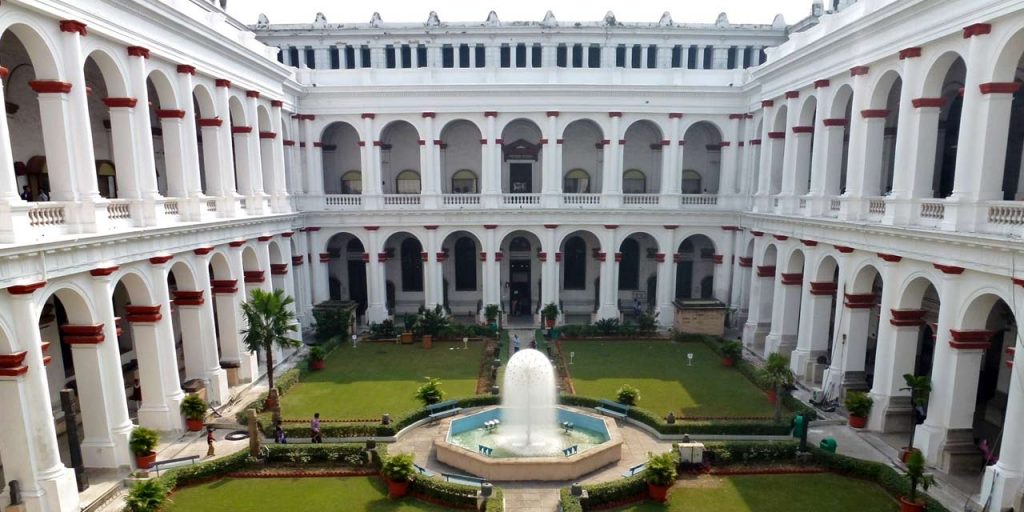 Established in 1814 in Kolkata, this museum is the earliest and the largest multipurpose museum in India. This is truly the best archeological museum in India and is crammed with rare collections of antiques, armor and ornaments, fossils, skeletons, mummies, and Mughal paintings. The museum has various galleries including a coin gallery, bird gallery, botanical gallery, bronze gallery, insect gallery, and many more.
Opening time: 10 a.m to 5 p.m
Entry fee: Rs. 20 for Indians and Rs. 500 for foreign tourists
World Heritage sites in Goa
Apart from enthralling beaches, Goa has many UNESCO WORLD Heritage sites. So, when you visit Goa don't forget to explore these places.
16. The Basilica of Bom Jesus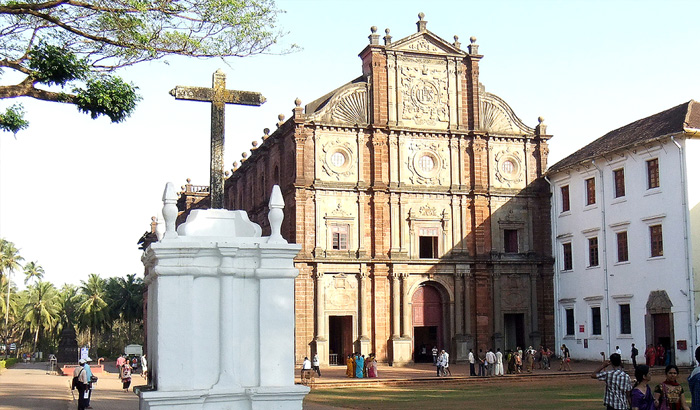 This is one of the most visited tourist spots in Goa where the mortal of St. Francis Xavier has been preserved in a silver casket. This casket has been displayed publicly every 10 years.
17. Se Cathedral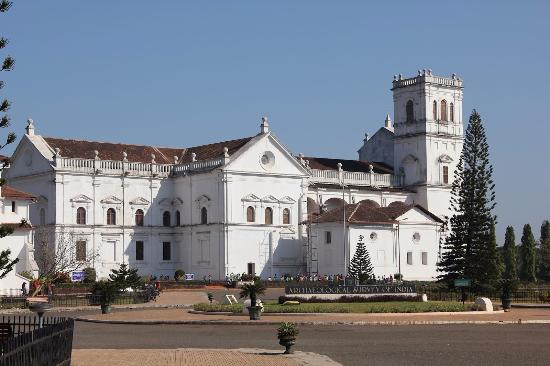 This popular church was dedicated to Saint Catherine in 1640. Apart from serenity and divinity, this Cathedral church is also famous for its marvellous architecture.
18. Church of Saint Augustine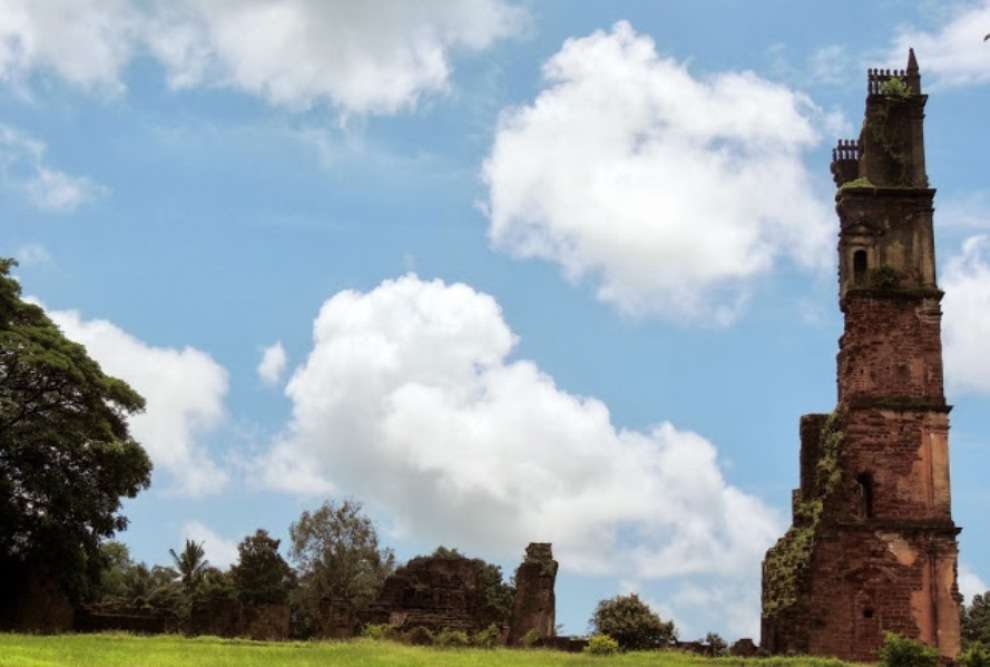 The church was constructed in 1602 at Monte Santo (Old Goa). It was built by Augustinian Friars in 1587. Though the church is now doomed, still, it has been declared a World Heritage site and is one of the popular tourist places in Goa.
These are some popular tourist attractions in India that you must visit on your road trips. To enjoy every place wholeheartedly, you can hire a self-drive rented car from Revv and make your trip successful.