10 Prominent Religious Places in Delhi to Visit by Road
Delhi, the capital city of the country is also one of the oldest cities in the country. Ruled by several Kings and dynasties, this city has witnessed history being made over the centuries. At present, Delhi is known for being the political hub of the country and many major events take place here. However, another side of Delhi which makes this city famous is also because of its number of religious places. You will find religious places from all religions in this city, and most of the religious places here are years old. Some of the temples were built during the time of Mahabharata. In this piece of information, let us discuss the best pilgrimage places to visit in Delhi.
10 Best Religious Places in Delhi 
1. Akshardham Mandir, Delhi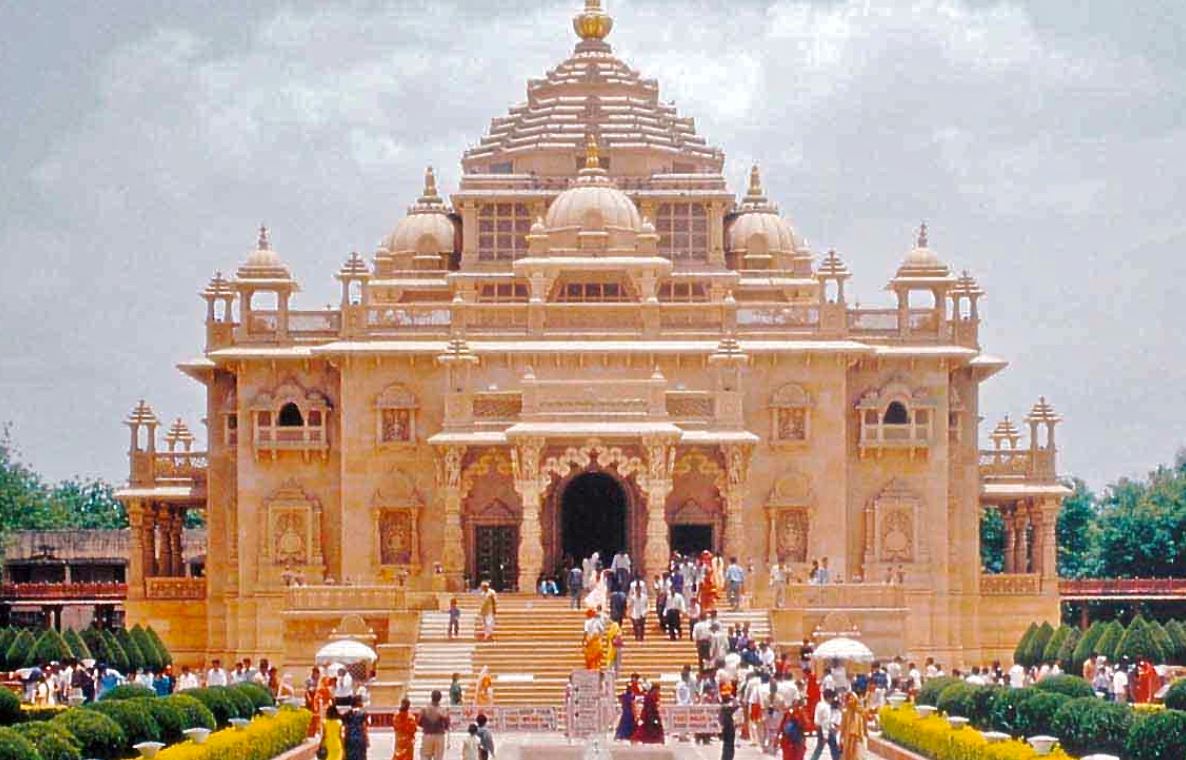 Akshardham Mandir is one of the most popular Hindu temples in Delhi that is visited by many tourists all through the year. There are more than 200 idols of Hindu Gods and Goddesses in this temple. The temple is spread in a large area of land and you may not be allowed to carry your camera or mobile phone inside the temple. The temple looks spectacular in the evening.
Best time to travel: November to February
Address: 

Noida Mor, Pandav Nagar, New Delhi, Delhi 110092
2. Kali Bari,
Delhi
Delhi Kali Bari was established in the 1930s and still witnesses huge crowds, especially during Kali Pujo or Diwali. It is mostly visited by the Bengali crowd in the city, but on the night of Kali Pujo, you will be able to see people from different corners of the city visiting this temple.
Best time to travel: October and November
Address: 

Mandir Marg, Kali Bari Marg, Near Birla Temple, New Delhi, Delhi 
3. Kalkaji Mandir, Delhi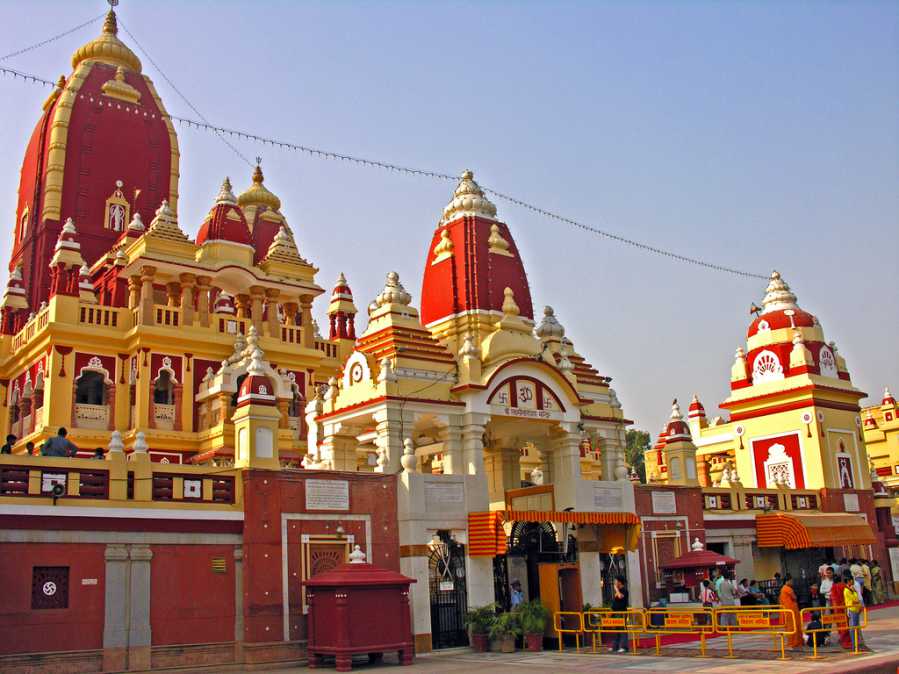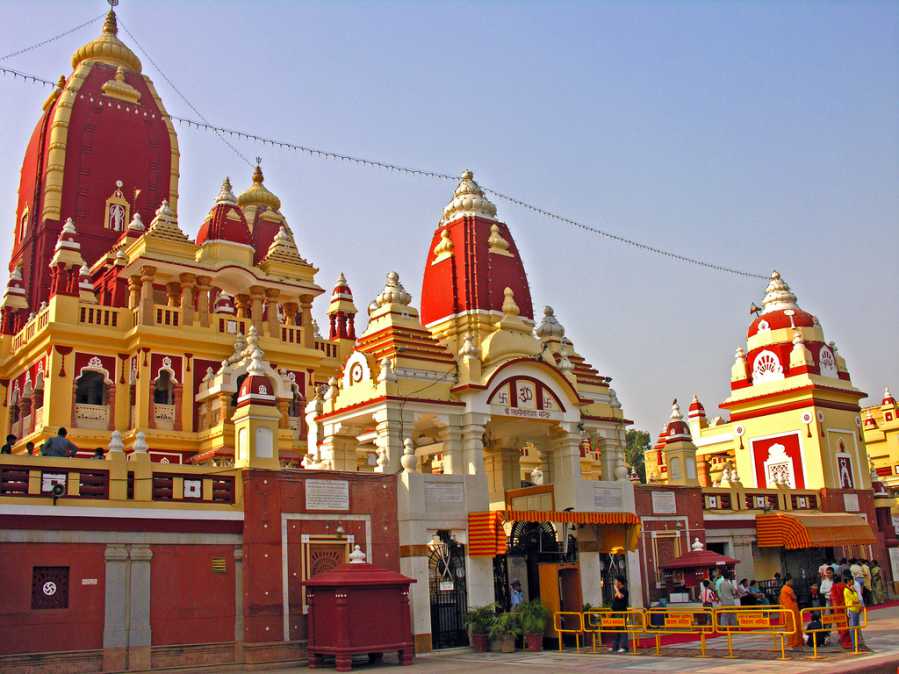 One of the most famous and oldest Delhi pilgrimage places is Kalkaji Mandir. The temple is dedicated to Goddess Kali and it is believed that the image of the goddess here is a self-manifested one, which dates back to Satya Yuga. The temple witnesses devotees and tourists all-round the year. 
Best time to travel: October to February
Address: 

Metro Station, Near, Ma Anandmayee Marg, NSIC Estate, Block 9, Kalkaji, New Delhi
4. Chattarpur Temple, Delhi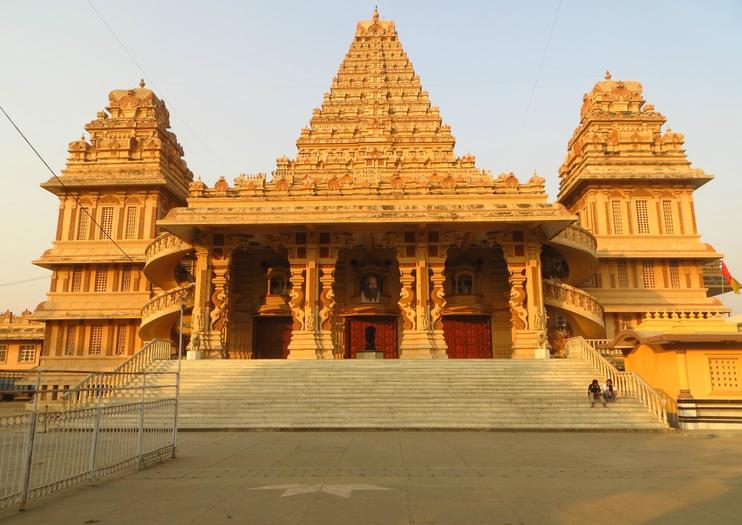 Located very near to the Qutub Minar, the Chattarpur Temple is dedicated to Goddess Durga in her form Katyayani. Established in the year 1974, the temple shows South Indian architectural style. The premises of the temple are spread across 24 hectares of land. If you want to witness the most beautiful sight of the temple, you should plan your visit during Navratri.
Best time to travel: November to March
Address: 

Dr Ambedkar Colony, Chhatarpur, New Delhi
5. Jhandewalan Mandir, Delhi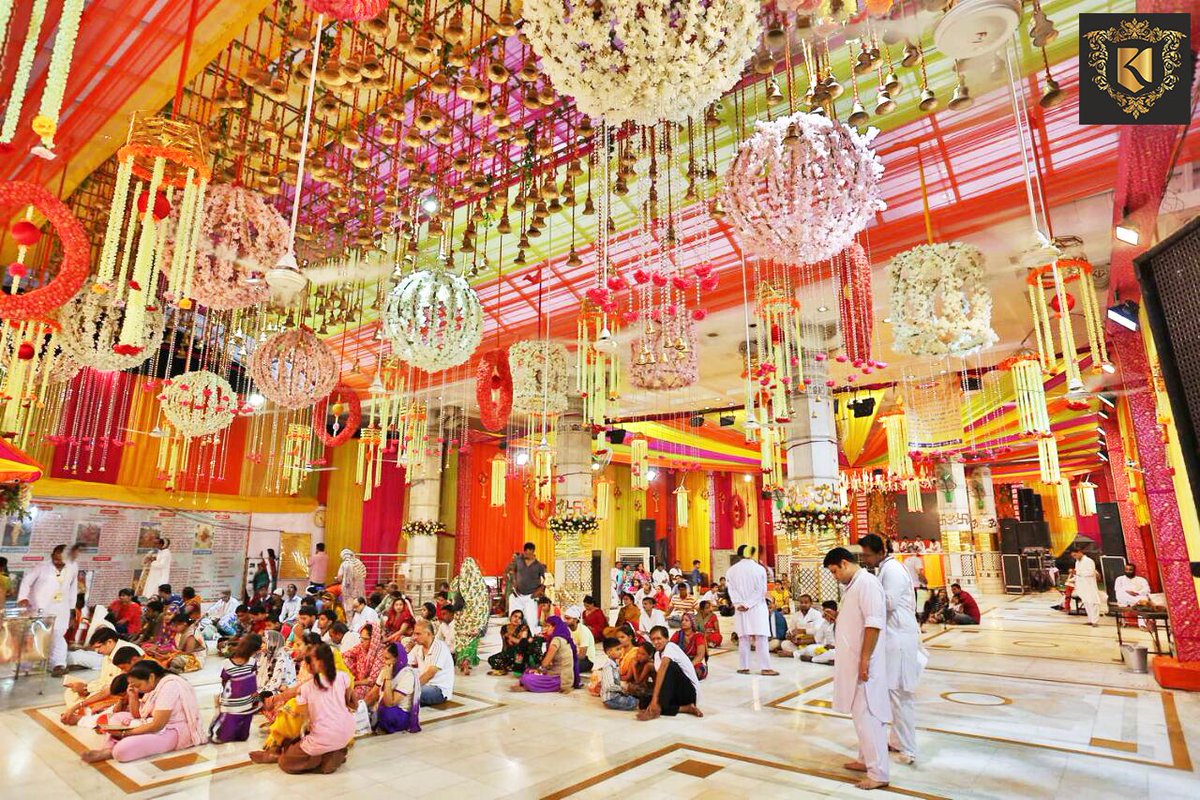 Dedicated to the goddess Aadi Shakti, Jhandelwalan Mandir is also one of the oldest temples in Delhi. The idol of the goddess was discovered in the place in the 18th century where the temple is built. Within the premises of this temple, you will also be able to find temples of Lord Shiva and Goddess Kali.
Best time to travel: October to March

Address: 

DB Gupta Road, Block E, Jhandewalan Extension, Paharganj,  Delhi 
6. Bangla Sahib Gurudwara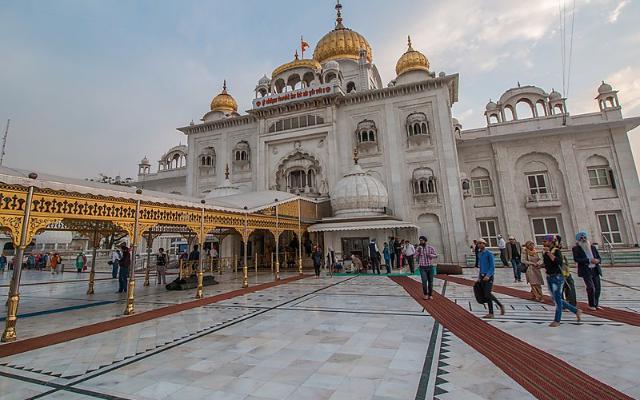 One of the famous Gurudwaras in Delhi is Gurudwara Bangla Sahib. You can spend your entire morning here listening to recitation and interpretation of the Guru Granth Sahib. Devotees from all religions visit this Gurudwara and this holy place of the Sikh community looks gorgeous on the day of Gurupurab. The Gurudwara resembles a lot to Golden Temple in Amritsar. The days when you need some peace of mind, consider paying a visit to Gurudwara Bangla Sahib.
Best time to travel: October to April
Address: 

Hanuman Road Area, Connaught Place, Delhi 
7. Gurdwara Sri Nanak Piao Sahib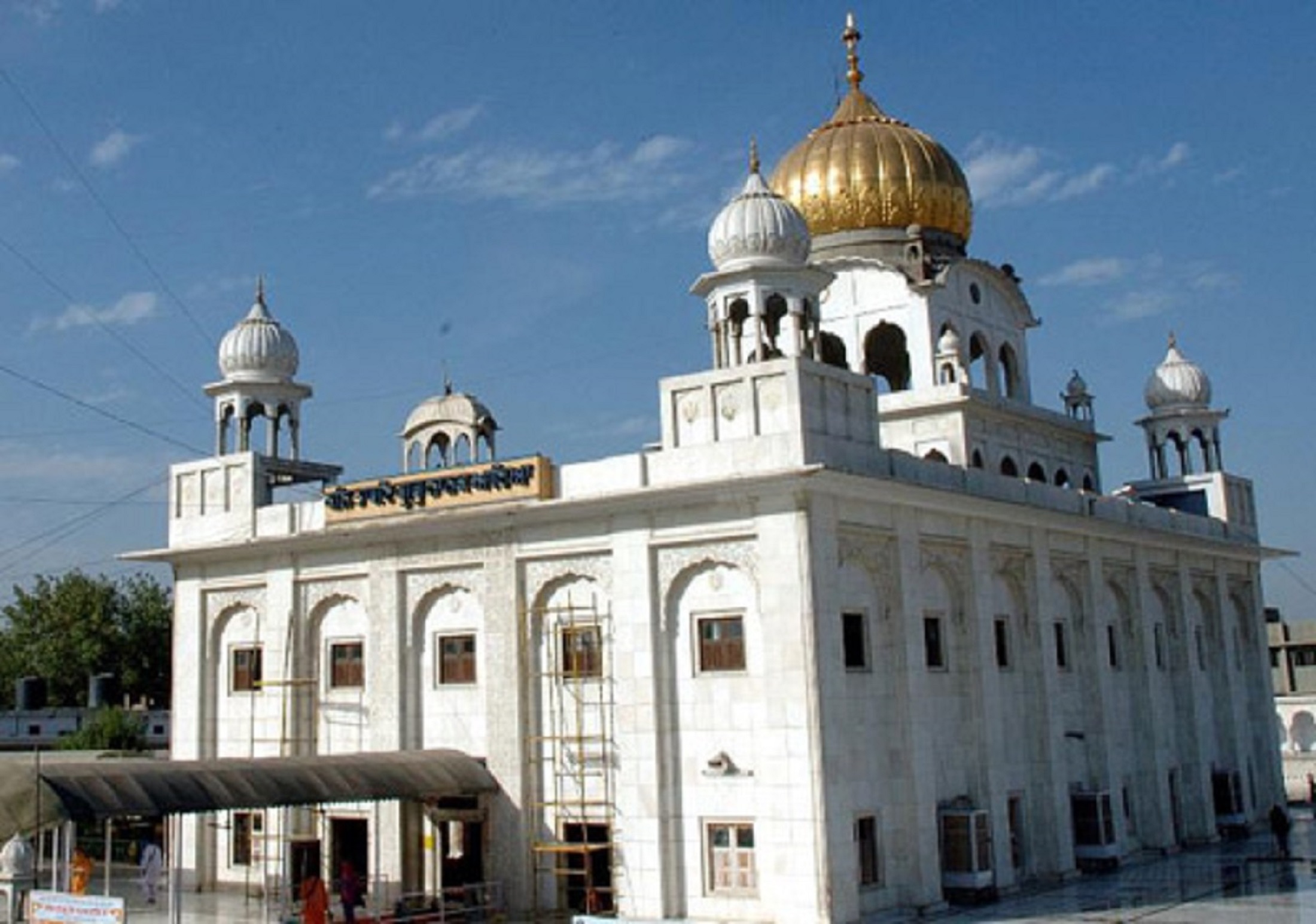 As beautiful as Gurudwara Bangla Sahib, this Gurudwara is dedicated to Sri Guru Nanak Devji, the first Sikh Guru. The location where this Gurudwara is built is the same place where Sri Guru Nanak Devji used to camp. It is believed that Sri Guru Nanak Devji used to offer drink as well as food to the hungry and thirsty at this place; hence the name Gurdwara Sri Nanak Piao Sahib.
Best time to travel: All-round the year

Address: 

Grand Trunk Karnal Road, NH 1, New, Rana Pratap Bagh, Delhi 
8. Jama Masjid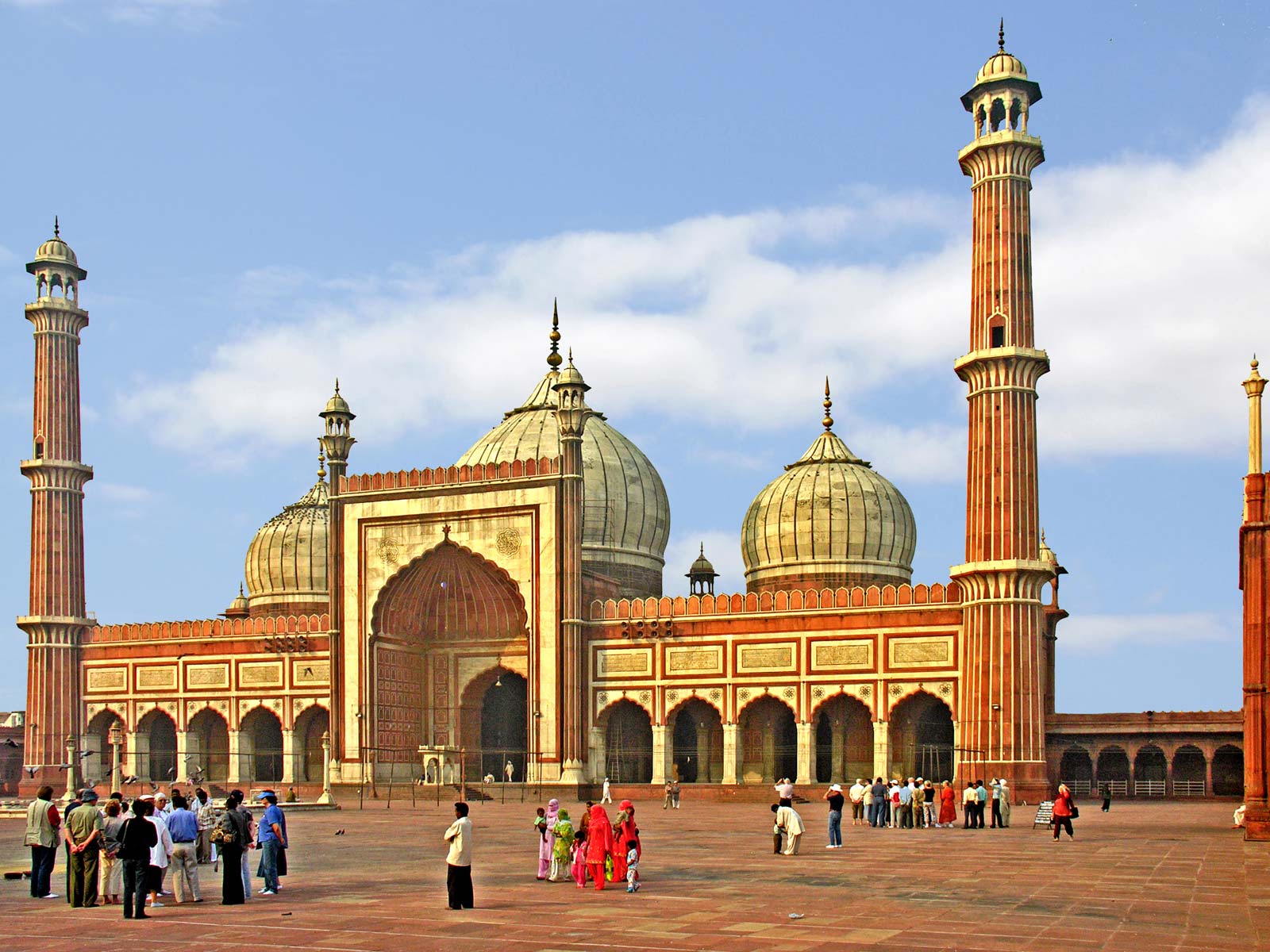 Masjid-i Jehan Numa, usually called Jama Masjid is one of the oldest and largest mosques in Delhi as well as the entire country. The mosque was built between 1650 and 1656 by Mughal Emperor Shah Jahan.  The mosque is made of white marble and red sandstone and has three huge gates and two high minarets of 40 meters. More than 25000 people can be accommodated in the courtyard. Jama Masjid in Delhi is also one of the most popular tourist attractions in the city.
Best time to travel: All-round the year, especially during Eid
Address: 

Jama Masjid Rd, Jama Masjid, Chandni Chowk, Delhi 
9. Hazrat Nizammudin Dargah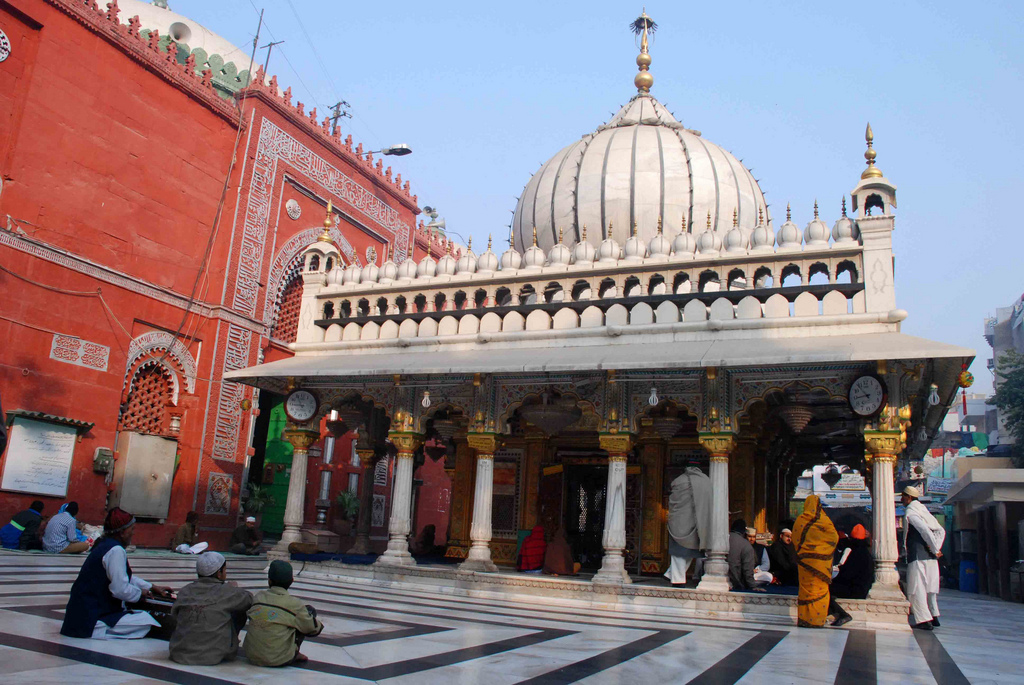 Dedicated to Sufi mystic Nizammudin Auliya, this dargah is a holy place for the Muslim community. This is the perfect place for peace seekers as they can surround themselves with the serenity of this place. You must attend the Qawwali nights at this dargah for one of the authentic experience.
Best time to travel: During Urs to observe the death anniversaries of Hazrat Nizamuddin Auliya and Amir Khusro

Address: 

Boali Gate Rd, Nizamuddin, Nizammudin West Slum, Nizamuddin West, New Delhi, Delhi
10. Sri Digambar Jain Lal Mandir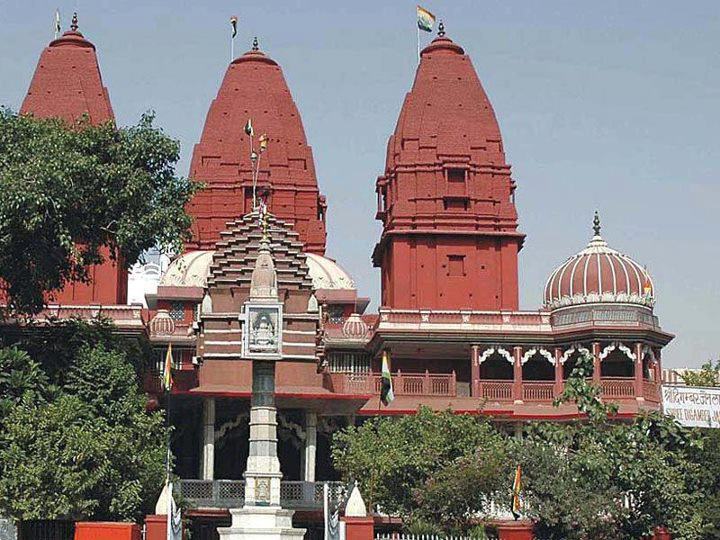 Among the many Jain temples in Delhi, Sri Digambar Jain Lal Mandir is the oldest and most famous. Made of red stone, this temple is visited by several tourists as well as devotees from various religions. Apart from images of significant saints of the Jain faith, you will also be able to find a veterinary hospital and a bird hospital on the premises of this temple.
Best time to travel: October to March

Address: 

Netaji Subhash Marg, Opposite Red Fort, Chandni Chowk, Delhi 
Pilgrimage tourism in Delhi is one of its kinds, and to cover all the religious places, the wisest idea is to rent a car in Delhi. You can visit Revv's website or app and book the car of your preference for the number of months you want. You can choose a car as per the size of your family. The next thing to do is to plan your religious tour in Delhi and get started with it. The Revv app provides easy access to the entire Revv fleet from which you can easily choose a ride for yourself.