Enjoy the Glimpses of Jaipur by Taking a Road Trip during Diwali
Well, Diwali vacation is nearing, and are you searching for an ideal place to spend it in the most fascinating manner? So, shall we suggest driving to Jaipur to enjoy the zeal and elegance of this festival? Yes, the Royal city of India is well known for its astonishing celebration of this festival of lights in the most incredible way. From the palaces to the forts, the museums, and the bazaars, you will find them all adorned just like a bejeweled Indian bride and it would be absolutely hard to pull off your eyes from the mesmerising decoration that they put up in the entire city!
Though the festival of Diwali is celebrated with zest and feel in the entire country, the way this season is given special emphasis in Jaipur is something really worth checking. And do you know the best way to admire this celebration in this royal city? It's by taking a road trip across the lanes of the Pink City. We are sure you'll feel enriched by the deep-rooted culture of this city and would love each moment you spend here amidst the royal ambiance and the classy celebrations.
Things to keep in mind when traveling to Jaipur:
Best time to travel to Jaipur — Practically, winter months are the best time to travel in Jaipur. We all know that Rajasthan is a desert and Jaipur is situated in the heart of this State. Obviously, a drive during the heated summer is going to steal all your charm of traveling. While the monsoons often make the roads muddy, and you can't even explore the area properly.
Type of visit recommended — You can enjoy a leisure trip to Jaipur, but history of this city is what would captivate you totally. And if you are a pious soul, then you should definitely pay a visit to the special and prominent temples situated here (which are listed under the most common places to visit in Jaipur).
A guide to the best road trip in Jaipur during Diwali!
Hey, get geared up as we are taking you on a virtual trip to one of the most profound cities of India, Jaipur, and that too during that time of the year when the city is at its extravagant and festive best. Well, the city is already adorned with lots of lights and maybe you won't even have to turn on the headlights or taillights of your car! (Pun intended!) But of course, we are hungry to know more about the celebrations and understand the culture in Jaipur closely along with getting a first-hand experience of the excitement of the locals about this festival. And how can we forget that we are here to explore and view the prominent locations, some of which are now a proud part of the UNESCO world heritage side! (You may know that Jaipur was declared a UNESCO world heritage site in the year, 2019.) So, keeping all these in mind, let's change the gears and drive towards the exceptional destinations to check-in Jaipur during Diwali.
1. The Chaura Rasta Road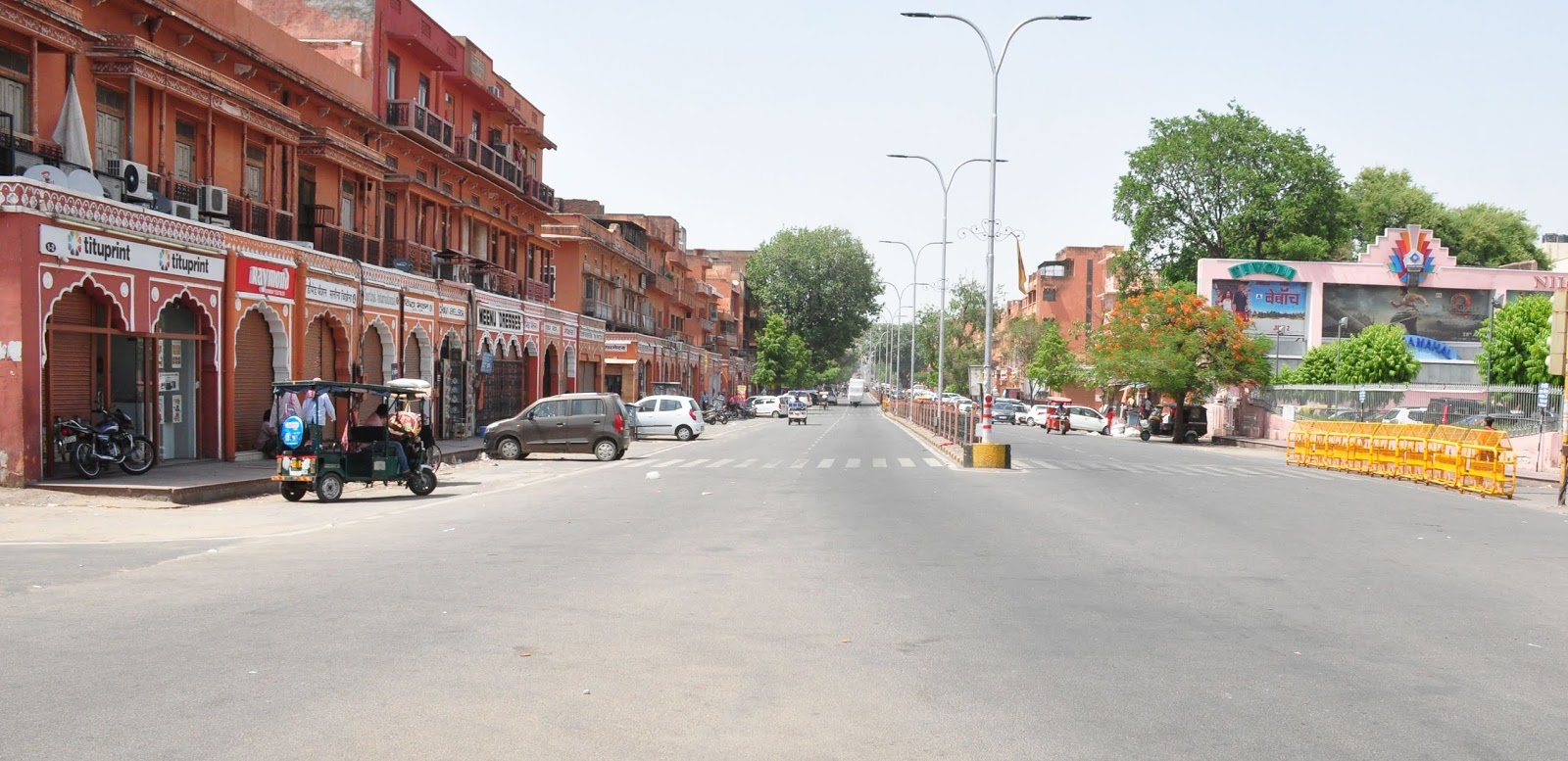 The name Chaura Rasta specifies a wide road in Hindi. This road is simply a large pathway situated in the heart of this Pink city. This road is a famous marketplace comprising some famous local shops. You can grab some of the exceptional handicrafts (Jaipur is famous for jewelry, textiles, and pottery) from the many shopping places in Jaipur situated in this bazaar. Well, did you think this was all? Of course not, you'll find some of the very famous and significant temples located on this road. So, you can imagine the crowd and rush here at all hours! Remember, to park your car somewhere way back before you enter this space to explore and shop! Pro tip – don't forget to click admirable pictures of the alluring decorations and light here.
2. Nehru bazaar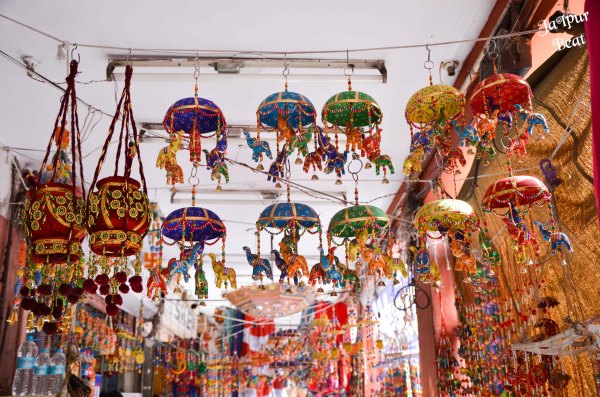 Nehru Bazaar is very close to the Chaura Rasta and you can reach here easily with the help of your car. This market has hundreds of varieties of the traditional juttis, the very famous Rajasthani attires, their special glass bangles, and some exquisite collections of pottery. And since you are here, how can you miss their special Dal baati Churma served in the local food outlet in Jaipur! Apart from these items, the bursting of the crackers and the enthusiasm of the locals and the tourists during this time is truly admirable.
3. Jal Mahal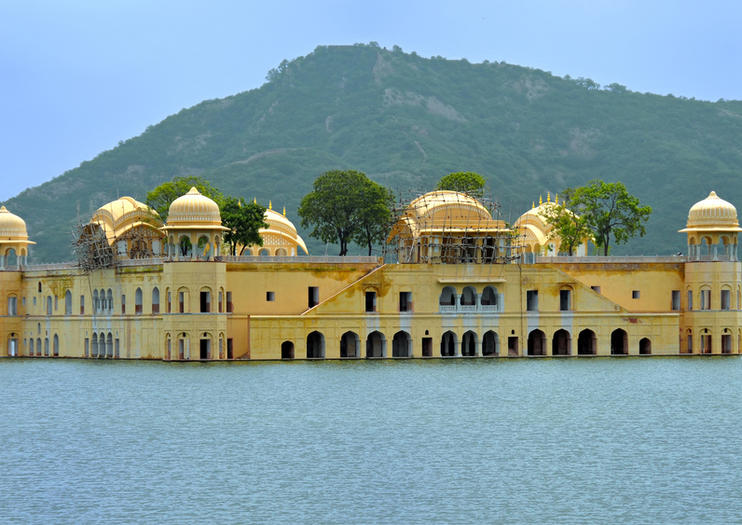 Didn't we mention that Jaipur is a hub of some classiest palaces in the entire world? Well, Jal Mahal is one of them and is truly an enticing destination to pay a visit. If you ask about the special things to do in Jaipur, we will suggest spending an entire day in this palace. The extraordinary feature of this Palace is that is it located on the sea which makes an elegant sight when it is lit up during the night. And especially if you are here during the Diwali period, the lights that adorn this Palace can be counted in thousands. If you want to check the interior of this Palace, visit the destination during the day and you will be awed by the glorious architecture and the spectacular design of this splendid palace.
4. Birla Mandir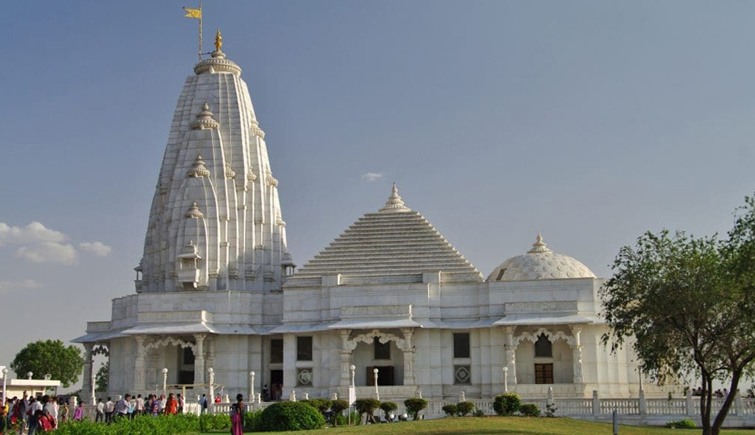 Visiting Jaipur during Diwali and not going to the Birla Mandir? It isn't possible! You have to pay a visit to this glorious temple that is so beautifully decorated with the classy white lights during this festival to make your visit more impactful. You will see a hustle and bustle of devotees visiting this temple during the festival time in Jaipur. Of course, the queue would be long, but the drive till here is truly worthy!
5. Hawaa Mahal
Next, we are headed to a very nearby location from the Birla Mandir, it's the Hawa Mahal. The very famous Palace of this city which was built back in 1799 and has 953 windows! (No doubt it is called a windy palace – Hawaa Mahal!) It is one of the main tourist attractions in Jaipur that lets you explore how dramatic the architecture was centuries ago! Though it's best to hit this palace during the day, but the special décor of Diwali here is only seen during the night.
These are the main attractions that you'll find dazzling with diyas (lamps) and lights during the festival of Diwali. And since you are on a road trip, you can also check some other local destinations like Jantar Mantar, Amber Fort, Nahargarh Fort, Jaigarh Fort, etc. at your own comfort and convenience. And there are even some really appealing nearby places from Jaipur for road trips like Sariska National Park, Pushkar, Alwar, and more. But let us tell you a secret to cover all these destinations in the fastest way! Just hire a car in Jaipur and explore in and around this charming city to your heart's content. Well, don't you think that this will be one of your best Diwali trips ever?