Endless Adventure awaits your Road Trip from Delhi to Pangi Valley!
If you are truly an adventure freak, then you are certainly craving for another exiting journey. If you love being behind the wheels, you are surely contemplating your next road tip. Well, if you are in or around Delhi, you simply can't refrain from experiencing the drive to Pangi Valley in Himachal Pradesh for the sheer rib-tickling journey. The curvy hair pin types of roads, the deadly one way paths, the huge mountains around, the fascinating waterfall, and the astounding weather here — in a nutshell, you have it all that you could ask for a fabulous journey – an exceptional blend of thrill and tranquillity. So, isn't it the next destination you should be heading for this holiday season?
If you are a Delhite, then we are sure you are already searching for an amazing place to spend your holidays. The city is especially buzzing during the festive time and it's natural to seek solace amidst the serenity of nature. Try one of the most peaceful yet electrifying destinations of the North. Enjoy an exhilarating experience by taking a road trip from Delhi to Pangi valley, Himachal Pradesh. Mind you, some stretches of this route are totally thrilling and are accessible only through a car.

Important things to keep in mind when taking a road trip from Delhi to Pangi Valley!
Best time to visit Pangi Valley — The best time to travel towards Pangi Valley is during the summer months that are from April to June or in the months of October and November. Other than that, remember, most of the roads here are closed during winters and monsoon due to heavy snowfall, rains, or landslides.
Types of visits recommended— Adventurous, sightseeing, and sports.
Distance between Delhi to Pangi Valley — The distance between Delhi to Pangi Valley is around 575 kilometres that takes almost 14 and half hours drive (if you aren't stopping anywhere in between) via NH44 and NH5.
Best route to travel from Delhi to Pangi Valley — There are several ways to complete this journey. You can start from Delhi, move towards Panipat, Karnal and Kurukshetra towards Ambala, Pinjore, Kasauli and then to Shimla. From here, you could travel to Pangi Valley. You can also take the Delhi to Himachal Pradesh route via Yamunanagar that takes you through Panipat, Karnal and Sonal in between. But the best routes for Pangi Valley from Delhi are when you start from Delhi towards Dalhousie to Khajjiar and Chamba towards Bairagarh and Satrundi and finally reach this valley.
Important stopover between Delhi to Himachal Pradesh
While you are driving towards this captivating location, there are some important places to stopover on your way.
1. Karnal Lake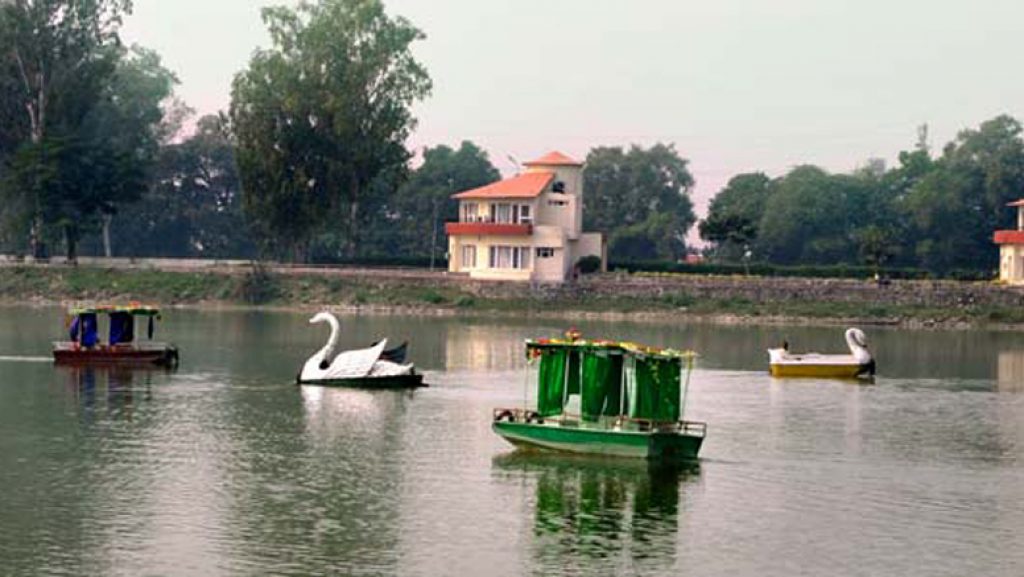 Just about 118 kilometres away from Delhi, you'll reach Karnal in Haryana. Stop over here to take some captivating photographs of the famous lake, and steep in the serenity.
2. Kurukshetra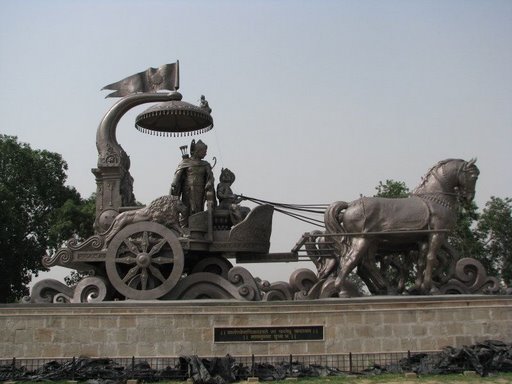 Kurukshetra is another iconic place having many prominent historical references and sites like the Sheikh Chilli Tomb which should be visited when you are in the area.
3. Chandigarh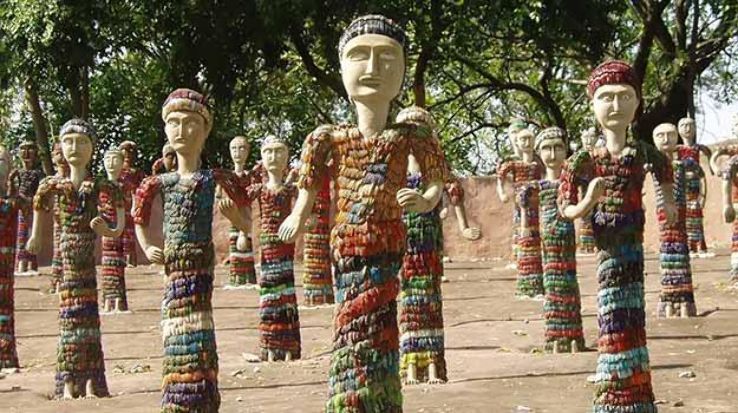 Chandigarh is a fantastic and decent city to visit when you need to relax and stopover between your journey from Delhi to Himachal Pradesh. You'll love the gardens and scrumptious offerings of the restaurants in this place.
4. Yamuna Nagar
Just around Yamuna Nagar, you'll come across the very famous Kalesar National Park which is again a fabulous location to check if you love wildlife.
Explore Pangi Valley, Himachal Pradesh – the true traveller's delight through a fascinating road trip!
Life's unpredictable! That is why we should live each moment thoroughly without worrying of what may happen next! And if you want to live your life to the fullest, then you should definitely head for a drive towards Pangi Valley once in your lifetime. The captivating valleys located in Chamba district of Himachal Pradesh provide some alluring scenes and charismatic experience including superb birds' eyes views from the top. You'll get the exact dose of adrenaline rush that you are so much looking forward to. So, when you have finally done the incredible by driving towards this exquisite valley, do check the tourist attractions in Pangi valley and around it as well.
5. Kalpa Village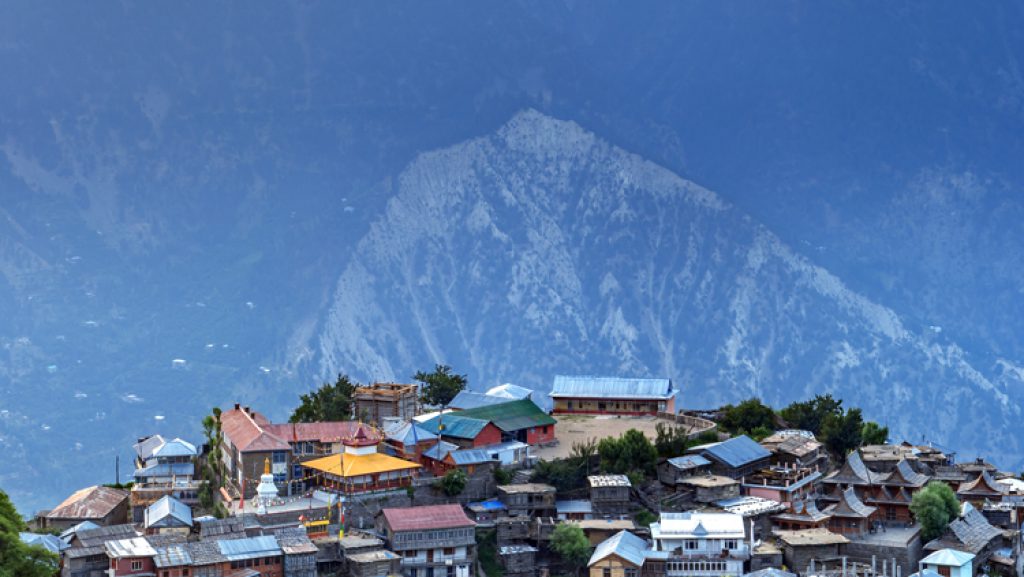 Located just 12.5 kilometres away from the famous Pangi Valley, the Kalpa Village is an offbeat location in the Sutlej Valley of the State. The enchanting sceneries you'll find here create a totally magical picture in front of you. You will definitely love the primitive vibes and decent and simple lifestyle of the people in this village. So, if you want to refresh yourself and enjoy the calm nature around you, visit the Kalpa village.
6. Baspa River
This is one of the best places to visit in Himachal Pradesh and is around 36 kilometres away from the mighty Pangi Valley. It's a magnificently pure river in the Indo-Tibetan Border. Spend some time gazing at the waterfall and enjoy the picturesque view around.
7. Great Himalayan National Park
If you are curious about the unexplored flora and fauna of the country, visit the Great Himalayan National Park located at a short distance away from the Pangi Valley. You can actually catch a glimpse of the Himalayan Tahr, Snow Leopard, Musk Deer, and Brown Bear here apart from the phenomenally high alp line peaks and gorgeous meadows.
8. Kamru Fort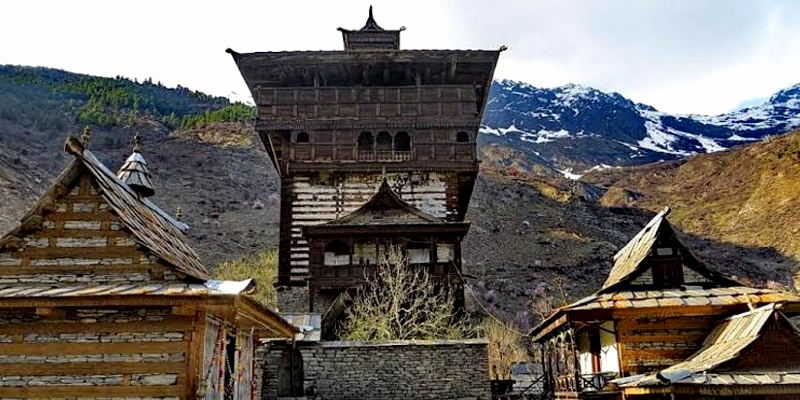 Just by travelling for about 42 kilometres from this valley, you'll reach the significant, Kamru Fort. You can click some pictures of the rivers and valleys seen from here and this fort in itself is worth visiting because of the Great Buddha idol that would fill your heart with a zen like serenity.
9. Bering Nag Temple
Drive a little further to reach the very important Bering Nag Temple in the Kinnaur District of Himachal Pradesh. The pilgrims flock this temple round the year. You'll be captivated by the sight of the idol of Lord Shiva being surrounded by snakes on his shoulder.
10. Sangla Meadows
A little far from here, you'll visit the most extraordinary and captivating location of the State, the Sangla Meadows. It provides a naturally charming view of the trees, hills, and flora. A must visit if you love to click nature at its best.
Well, these are the places that are the nearest to the Pangi Valley and can add to your travel experience. But if you are willing to drive a little beyond these, then head to Shimla – the famous and mesmerising city of Himachal Pradesh, Dalhousie – the magnificent naturally blessed town of this State, Manali – the honeymoon capital of India, the blissful Dharamshala and the list can be endless. But remember, the entire journey shall be through some tough roads and steep alleys and driving to great heights. Do hire a perfectly working car rental from Revv in Himachal Pradesh for the trip to go well.