Visit These Spectacular Places in Trivandrum for an Exhilarating Vacation
Trivandrum is a great city to visit and there are plenty of attractions in and around the city. The city brings in hundreds of visitors each day and most of them also explore the beauty of the city beyond its borders. Here are some of the places to visit in Trivandrum which will only make your love for this city grow.
Places to Visit in Trivandrum During Summer Vacation in 2020
1. Vizhinjam Lighthouse
This light house is situated on a hilltop and is just about 10 kilometres away from Trivandrum. It offers a stunning view of the sea and the surrounding landscape. The Lighthouse still acts as a beacon for boats and ships out there in the sea. There are 144 steps and a steel ladder by which you can reach the top. If one simply relaxes at the beach during sunset, with the Lighthouse drawn against the sky- that itself is a beautiful sight to remember and photograph as well. The Lighthouse is switched on at 5:30 PM and it is switched off at 6:00 AM each morning. The beach is also very popular for cycling and jogging. It is one of the best places to visit in Kovalam
Timings: The Lighthouse is opened for visitors from 3 PM to 6 pm.
Price: There is an entrance fee of INR 10/- for Indians and 25/- for foreigners.
2. Magic Planet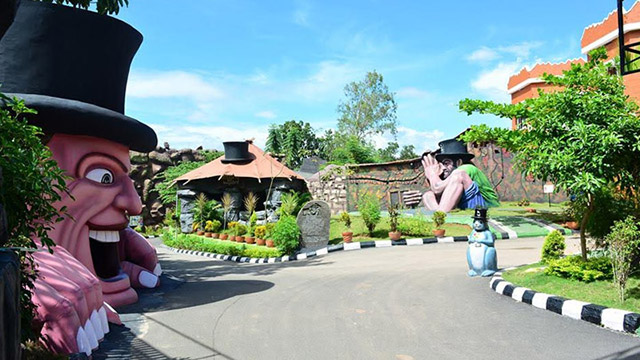 This is one of the first theme parks of its kind in the country and it is a magic house with a magic theme. The theme park is quite unparalleled because there are concepts used from science fiction, as well as magic. The young generation finds it to be the most thrilling and exciting location to hang out. Moreover, this acts as an inspiration for the street magicians of India who regularly come here to perform. The park itself is spread over 75 acres and there are numerous attractions like a museum, underground tunnels, several kinds of rides as well as video games to enjoy throughout the day. There is a 3D Court, a food court and theatre for live performances and a visit here will keep any family amused for a full day.
Timings: Opened daily and conducts full day programs.
Price: Approximate prices start from INR 250.
Book Online: Car Rental in Trivandrum
3. Padmanabhaswamy Temple
This is undoubtedly one of the most famous temples in the entire country and the temple dedicated to Lord Vishnu sees footfalls in thousands each day. This temple is considered to be one of the hundred and eight abodes of Lord Vishnu. The name of the city is itself derived from this temple. The Dravidian architecture of this temple is truly amazing and students of architecture come from far and wide to study it. The deity of Swami Padmanabha is seen in a reclining posture. This temple also happens to be one of the richest temples of India with assets worth 90,000 crores as per estimates. It is one of the best places to visit near Trivandrum railway station.
4. Hawa Beach
The Hawa beach is also known as the Eve's beach and is one of the most secluded and tranquil beaches of Trivandrum. This beach lies near the Kovalam Beach and you can view one of the most beautiful sunsets from here. The beach is frequented by travellers but it is not overwhelmed by commercialization which is why the pristine beauty of the beach is still intact. Many photographers come here to shoot regularly.
5. Shangumukham Beach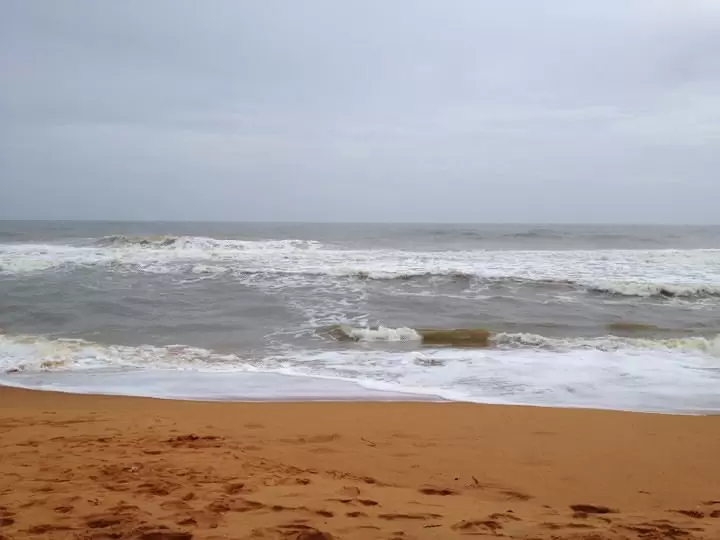 This beach is also known for its serenity and is a little away from the main city. The best thing is that both sunrise and sunsets can be enjoyed spectacularly from here. Moreover, devotees gather in hundreds on occasions like Ganesh Visarjan and Vinayak Chaturthi. The Arattu festival is also held with great pomp and at that time, there is a large procession on the beach which is led by the former Maharaja of Travancore. The royal family also comes here and takes part in the festivities with the locals.
6. Varkala Beach
This beach is located about 54 kilometres north of Trivandrum and it makes for a great day trip. It also happens to be one of the most secluded beaches of Kerala which is why this is a great spot for honeymooners too. Palm trees line the beaches and the soft sand is great for taking long romantic walks. A little way off the beach, there is a spring which has medicinal properties. It is said that a number of ailments can be cured by taking a dip in the stream. It is one of the best places to visit between Trivandrum and Kanyakumari.
7. Neyyar Dam and Wildlife Sanctuary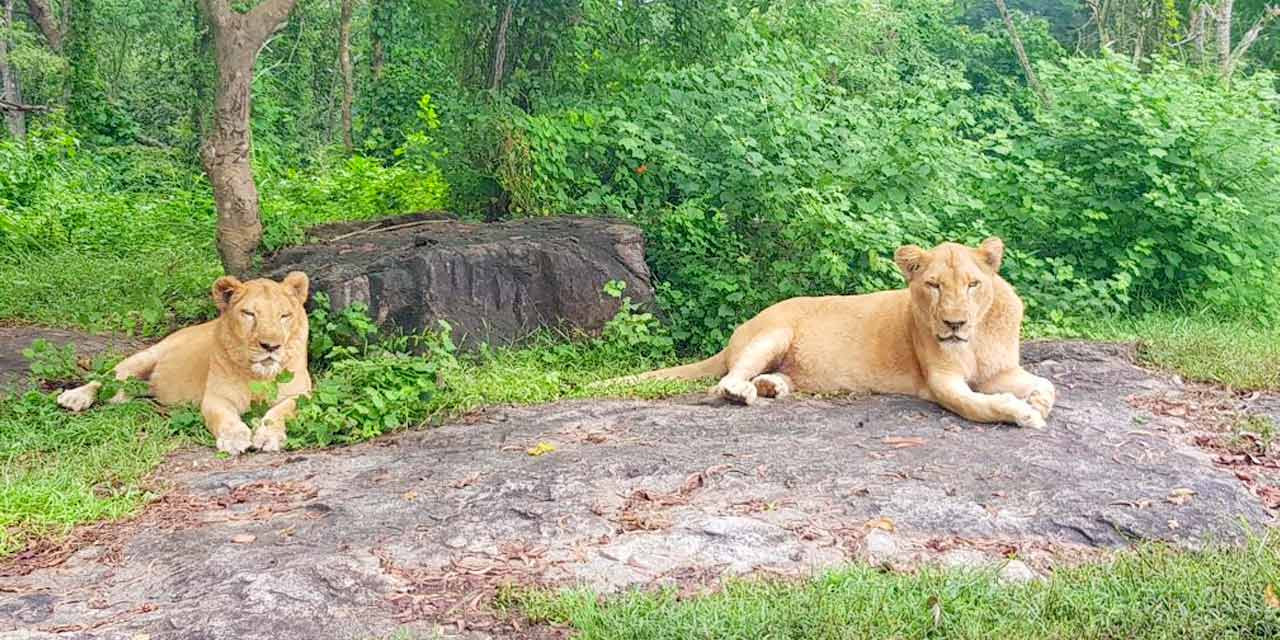 This dam and wildlife sanctuary lies in close proximity and for anyone interested in wildlife, this happens to be a great spot. Many kinds of birds, animals and insects can be seen here. The deer safari park is the main attraction and one can also take a safari ride on elephants. The park has a crocodile and lion farm, which are used for breeding and for the preservation of endangered species. The watchtower provides a staggering view of the forest and it is at its best right after the monsoons with the trees green and verdant, freshly washed by rain. It is one of the top places to visit in Trivandrum.
8. Veli Tourist Village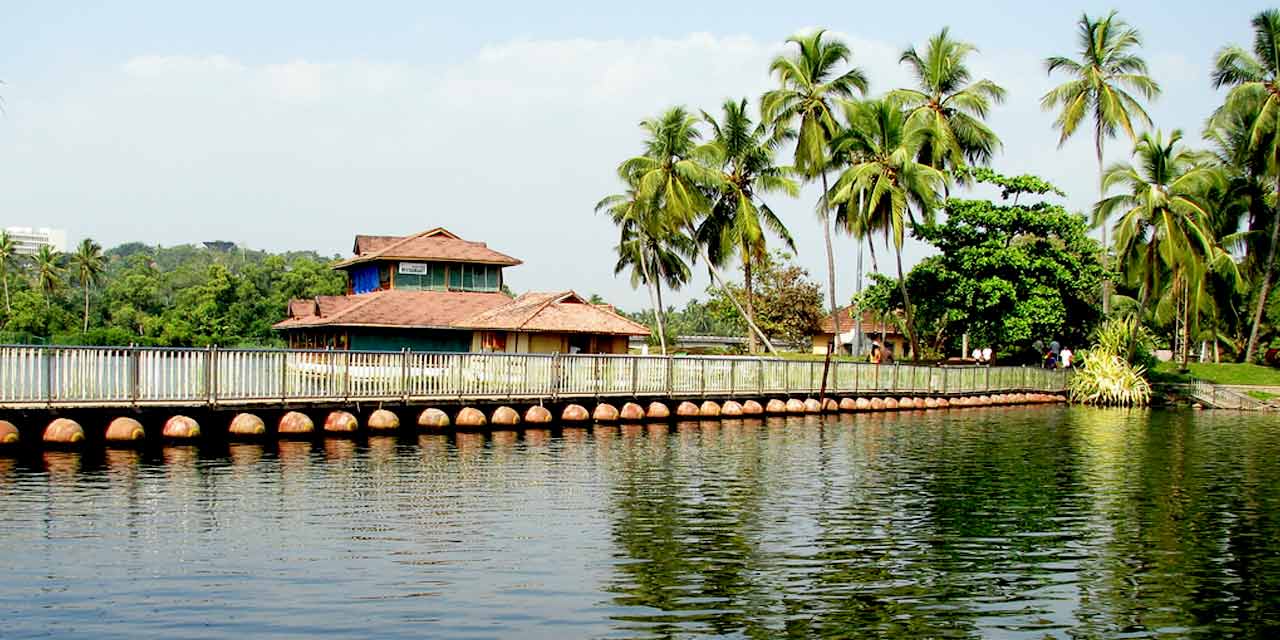 This village is a picnic spot and is about 8 kilometers from the city. The place is situated exactly where the Veli Lake and the Arabian Sea meet and hence boating and water activities are the key attractions here. The floating restaurant serves delectable food. Other types of activities can also be enjoyed here like rock climbing. There also souvenir shops and cafes around the spot. It is one of the best places to visit in Trivandrum in one day.
9. Ponmudi
This is a small hill station which is located about 61 kilometres from Trivandrum and lies at a height of 951 metres above sea level. If you want to get away from the heat of the plains for a short weekend and upon short notice, then this is the place to be. The location is full of insects and butterflies and various species of exotic flowers can also be found here. They beautifully line the tracks when you go on small hiking trails across the long and winding roads of the hills.
Trivandrum will leave you full of joy and entice you with its beauty like few other cities really can!  
Must Read: Road Trips from Chennai