Sights to Behold on Your Road Trip from Mumbai to Indore
A city that never sleeps, the financial capital of India, a city that gave birth to Bollywood, Mumbai is a city that you can live in forever, and yet every single day you will fall in love with it a bit more. However, one fact about this city is also that no matter how much happiness and fame it gives you, the need of taking a break from the mundane life and going on a vacation will always be there with you. And if you are already planning a trip outside Mumbai, you can any day go for a road trip to Indore.
The distance between Mumbai and Indore is 584 km and the best time to travel is from October to March. On your road trip from Mumbai to Indore, you will come across some of the most splendid views and roadside dhabas that offer delicious cuisines.
Once you reach Indore, you will realize how beautiful the city is with its vibrant culture, royal palaces, colorful bustling markets, and street food markets where you can try some delicious and lip-smacking food items. So while we are talking about Indore, let us also discuss the tourist attraction in and around the city that you can cover on the trip.
10 Tourist Destinations in and around Indore 
Tourist destinations in Indore
1. Rajwada Palace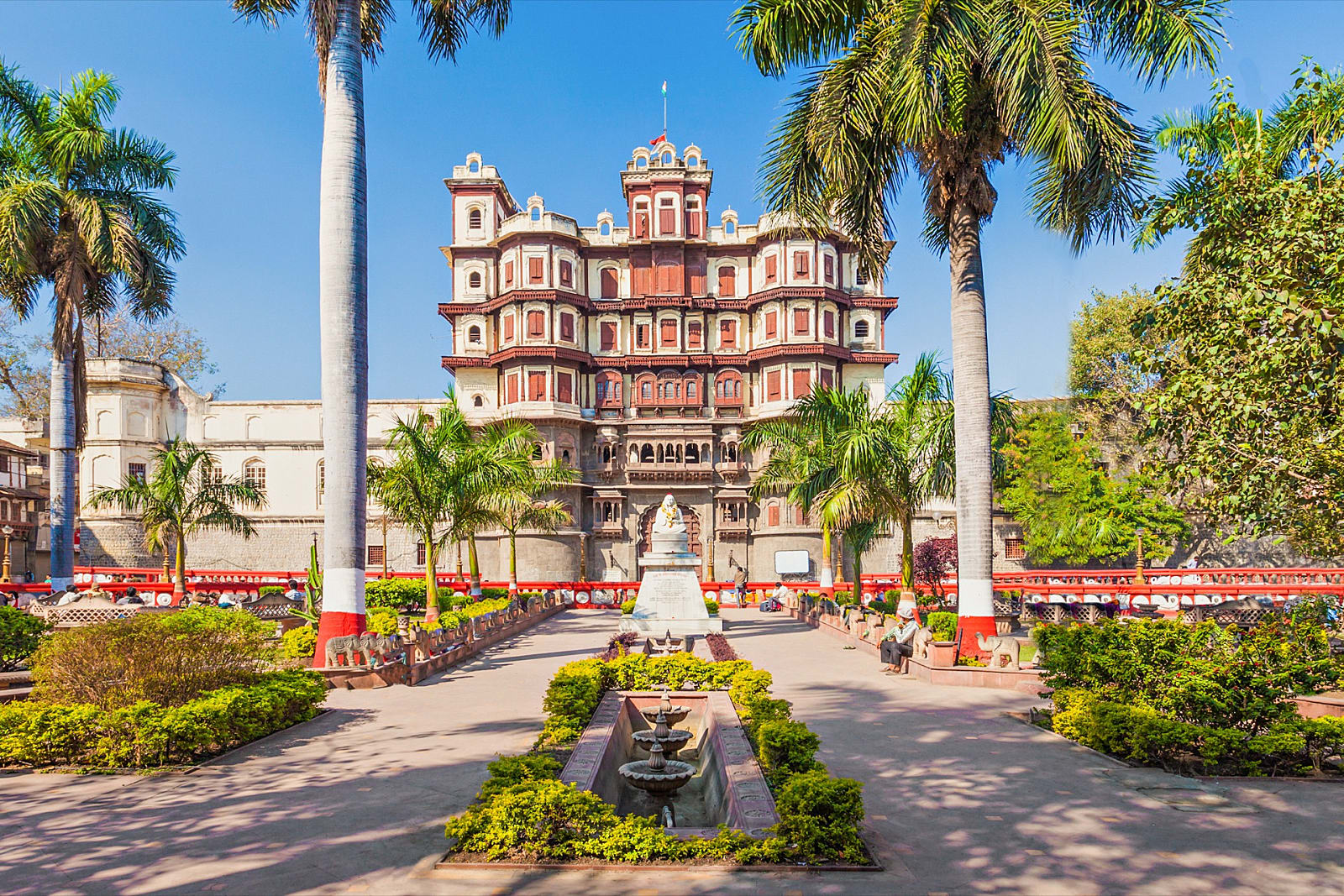 It is certainly one of the best tourist destinations in Indore. Constructed by the Holkar Dynasty, the Rajwada Palace is around two centuries old. The seven-story structure is the right place to witness the magnificence and architectural craftsmanship of the palace. The architectural style is a mix of Maratha, French, and Mughal styles.
2. Central Museum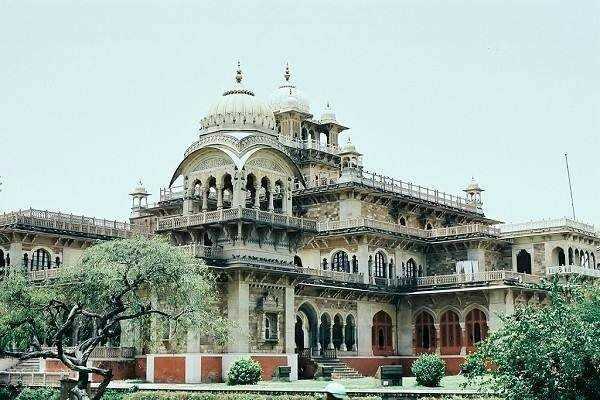 Also known as Indore Museum, you can visit this place to see the ancient relics and artifacts. A few of the artifacts even belong to the prehistoric era. Established in 1929, this is one of the oldest buildings in the city; yet very well-maintained.
3. Janapav Hill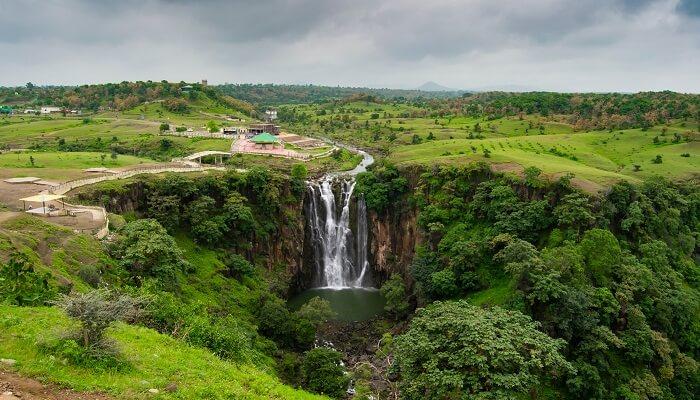 Nature lovers will love this place. This is one of the highest points in the Malwa Plateau and you can enjoy the amazing view of the surroundings. Located here is the ashram dedicated to Parshuram's father, Jamadagni, which you can visit to find peace.
4. Sarafa Bazaar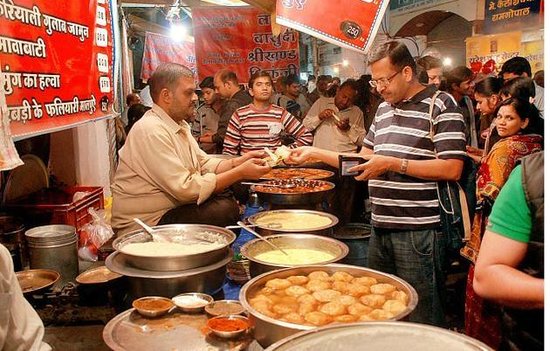 Visiting the local markets of any new place is something we all do. And you are going to love Sarafa Bazaar in Indore. You can try some of the most sumptuous snacks here post sundown and every item will give you an authentic taste. During the day hours, you will find it a jewelry market but by night it transforms into a food market.
5. Chappan Dukan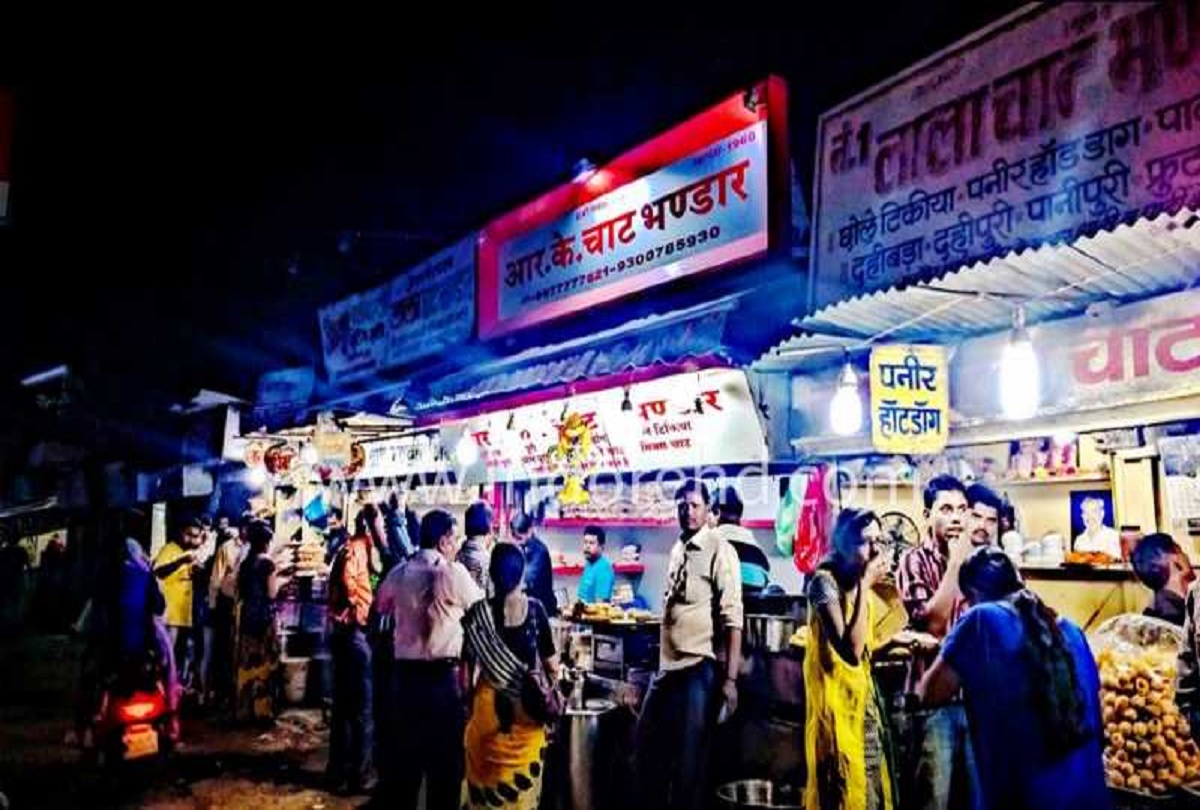 If you are a foodie, the first place to visit in Indore is Chappan Dukan. Once upon a time, there were 56 shops here offering some of the most delectable food items. Today, you will find more than 100 shops there doing that. From Mutton Burgers to Dahi Puri, from Kachori to Momos, you will find endless varieties of food items here.
Nearby places to visit from Indore
Once you have covered all the places on the above list in Indore, you can move ahead and explore the places nearby to the city. Some of the best places include:
6. Mandu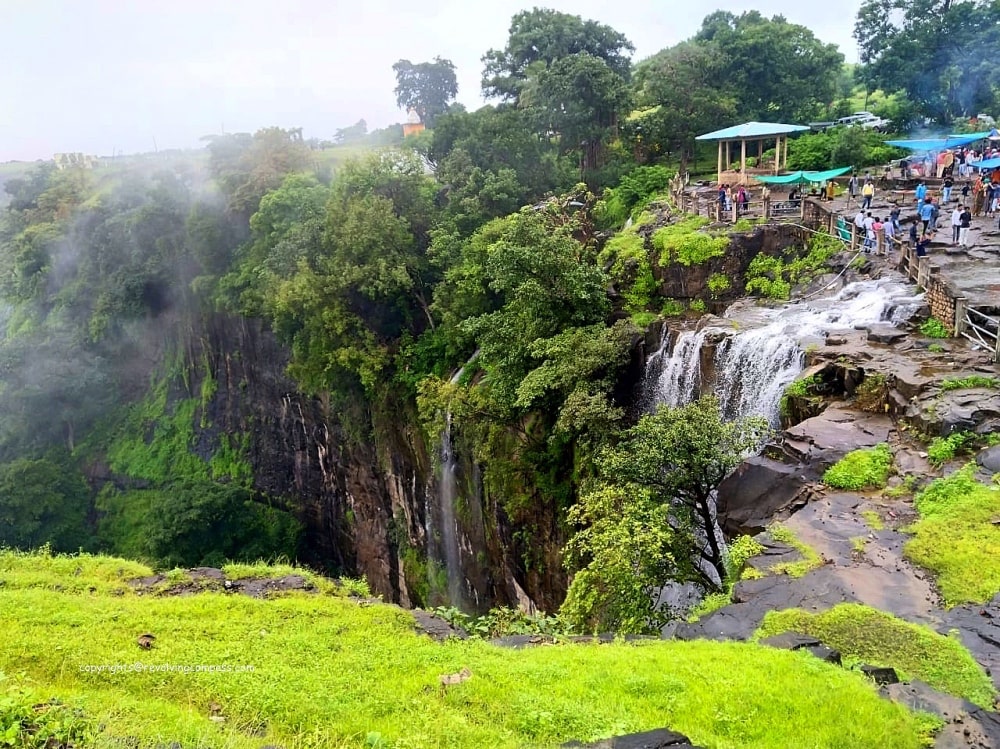 The history aficionados will find the place just the right for them. Mandu is dotted with historical places like Rani Roopmati Pavilion, Jahaz Mahal, Hindola Mahal, Baaz Bahadur palace, and Hoshang Shah's marble tomb. The architecture of the structures will leave you mesmerized.
Distance from Indore: 63 km
7. Omkareshwar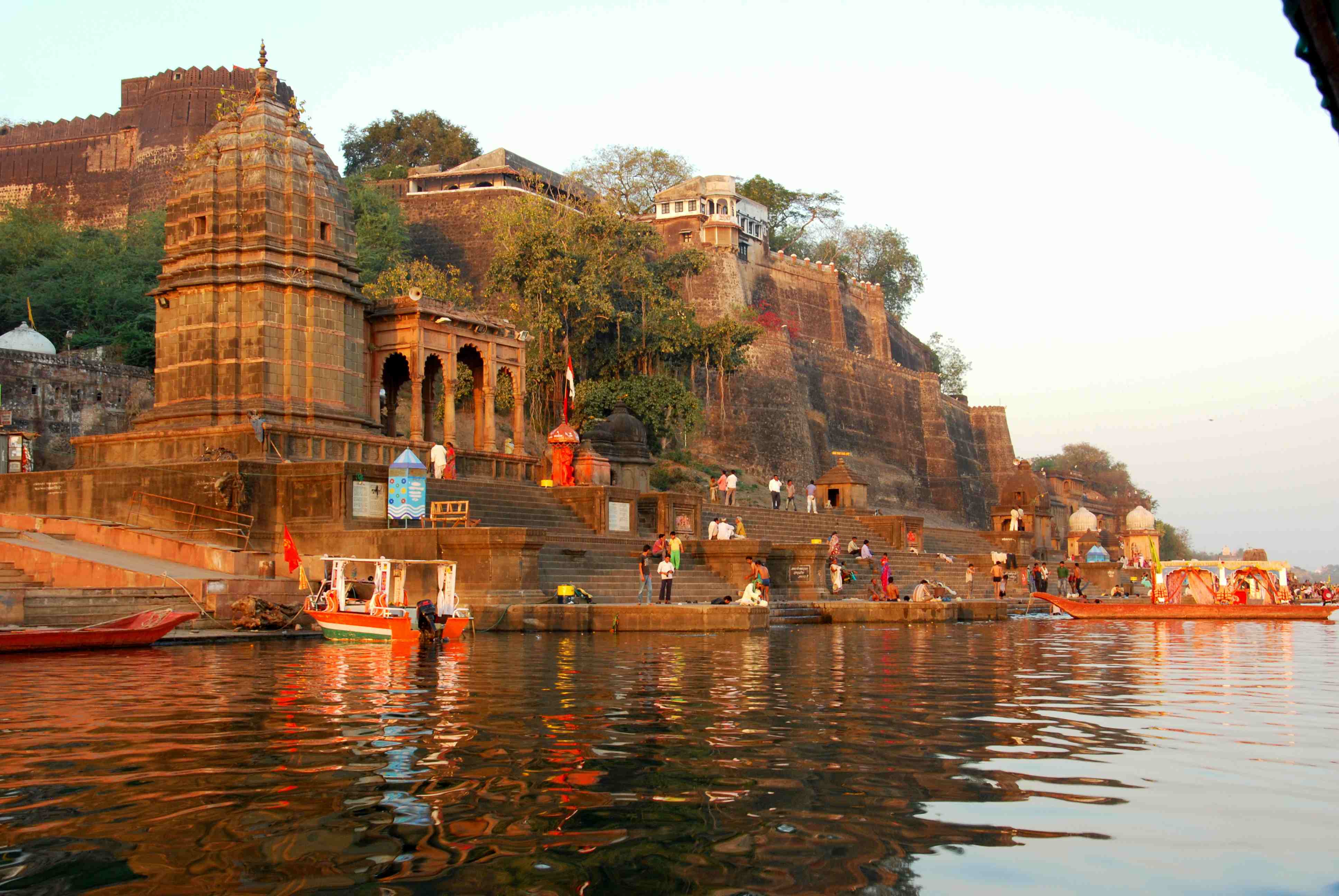 Situated on the banks of River Narmada, the Omkareshwar temple is one of the places to visit near Indore. It is one of the 12 jyotirlingas and is one of the important places for the Hindu community. Thousands of devotees visit this place during July and August or the Saavan month in the Hindu calendar.
Distance from Indore: 60 km
8. Ujjain
Ujjain is one of the holy cities of the Hindu community. Every 12 years, the city holds Kumbh Mela which is attended by millions of devotees and tourists. The popular temples that you can visit here include Mahakaleshwar temple, Mangalnath temple, Kal Bhairav temple, and Harsiddhi temple.
Distance from Indore: 52 km
9. Tincha Falls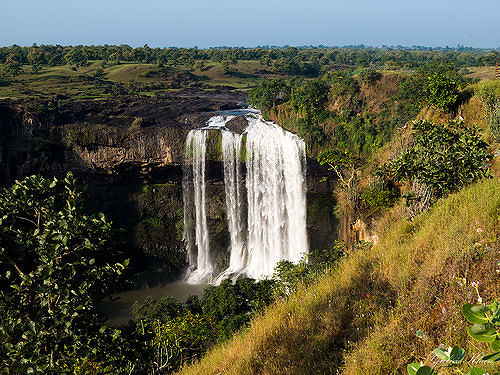 It is perhaps one of the most beautiful waterfalls that you will witness in Madhya Pradesh. The milky white single stream looks magical as it cascades from an extreme height. Do not forget to take your camera along.
Distance from Indore: 26.6 km
10. Ahilya Fort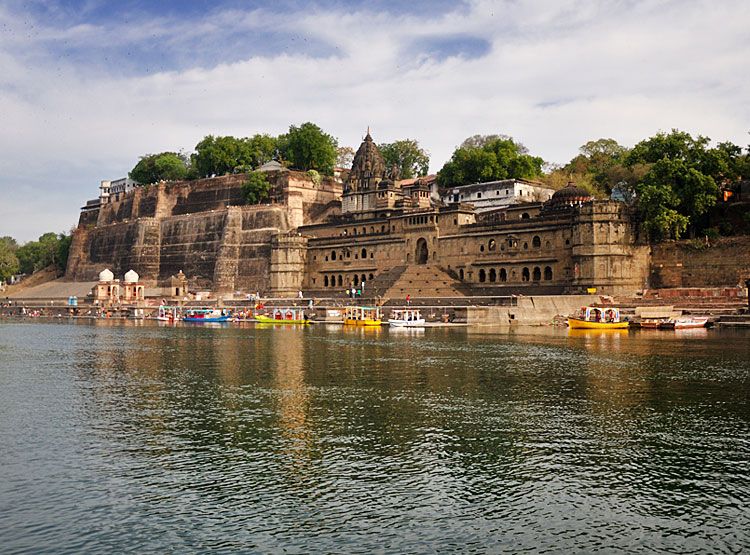 It is one of the most beautiful places that you can visit near Indore. From the courtyards to the eye-catching architecture, you cannot keep your eyes off from the fort once you are here. The fort has been turned into a hotel but the grandeur can still be enjoyed.
Distance from Indore: 96.8 km
Once you are all set for this Mumbai to Indore trip by car, you can visit the Revv Website or install the Revv App for the car that is right for this kind of trip and comfortable for you. You will very easily get a car rental in Mumbai from Revv. You can simply browse the app and choose the car that you want for your trip. You will be getting a thoroughly sanitized self-drive car rental so that you do not have to worry about that. You can use the car for as long as you want and go to places of your choice. Now if you are ready for the trip, reach out to Revv and start doing your research about all the places that you can visit.