Embark on a Road Trip to Explore Pachmarhi from Nagpur 
When we talk about Nagpur, are oranges the first thing that comes to your mind? Well, there is a lot to experience in Nagpur that goes well beyond oranges. When you live in Nagpur, you get the opportunity to take road trips to the nearest destinations. One of these destinations is Pachmarhi, which is a hill station in Madhya Pradesh. A trip from Nagpur to Pachmarhi by road can be a refreshing one thanks to the natural beauty and rich biodiversity. The road trip experience to Pachmarhi may appear different according to the season you choose. The distance from Nagpur to Pachmarhi is 260 km and will take around 7-8 hours, especially if you take several stopovers. The route-plan from Nagpur to Pachmarhi is fairly straightforward to make, with 3 main routes to travel. The shortest among these routes is the Chhindwara Road which is around 228 Kilometers, while the longest is through NH47 which is around 292 Kilometers.
Pachmarhi is also called the 'Satpura ki Rani'. The hill station is located at an elevation of 1,067 Meters and is home to wild animals like Bison and Leopard. Pachmarhi is also a part of the UNESCO Biosphere Reserve.
The hill station is also a significant religious center for the Hindu community for having the five sandstone cut caves on top of the hill as it is believed that Pandavas during their exile stayed in these caves. Today, Pachmarhi is a weekend destination for tourists from Madhya Pradesh and Maharashtra. 
As for the best time to travel to Pachmarhi is concerned, the hill station can be visited any time of the year; however, from October to June the weather remains pleasant. If you visit the place during the monsoon season, you will see Pachmarhi at the prime of its beauty with sporadic showers. The winters are a little harsh as the temperature sometimes drops to 4-degree celsius. Once you are in the hill station, some of the places to visit in Pachmarhi.
11 Best Tourist Attractions in Pachmarhi
1. Bee Falls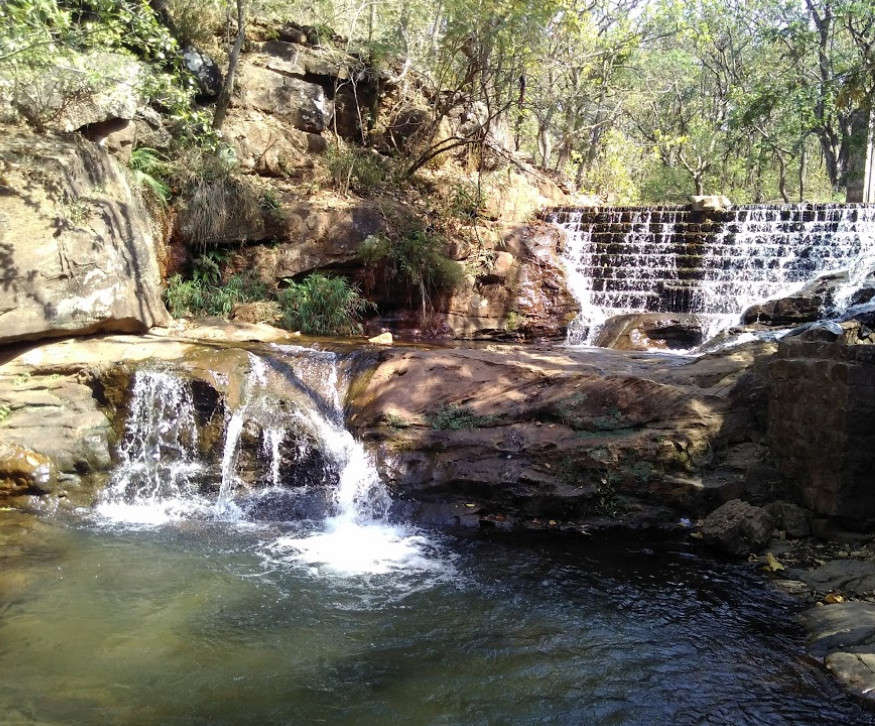 Bee Falls is one of the major tourist attractions in Pachmarhi that you must visit. You will certainly fall in love with the beauty of the fall as it cascades from a height and falls in a jungle. You will also find vendors selling tea and snacks around the fall. You may have to pay an entry fee of INR 15 per adult to enjoy this place.
2. Satpura National Park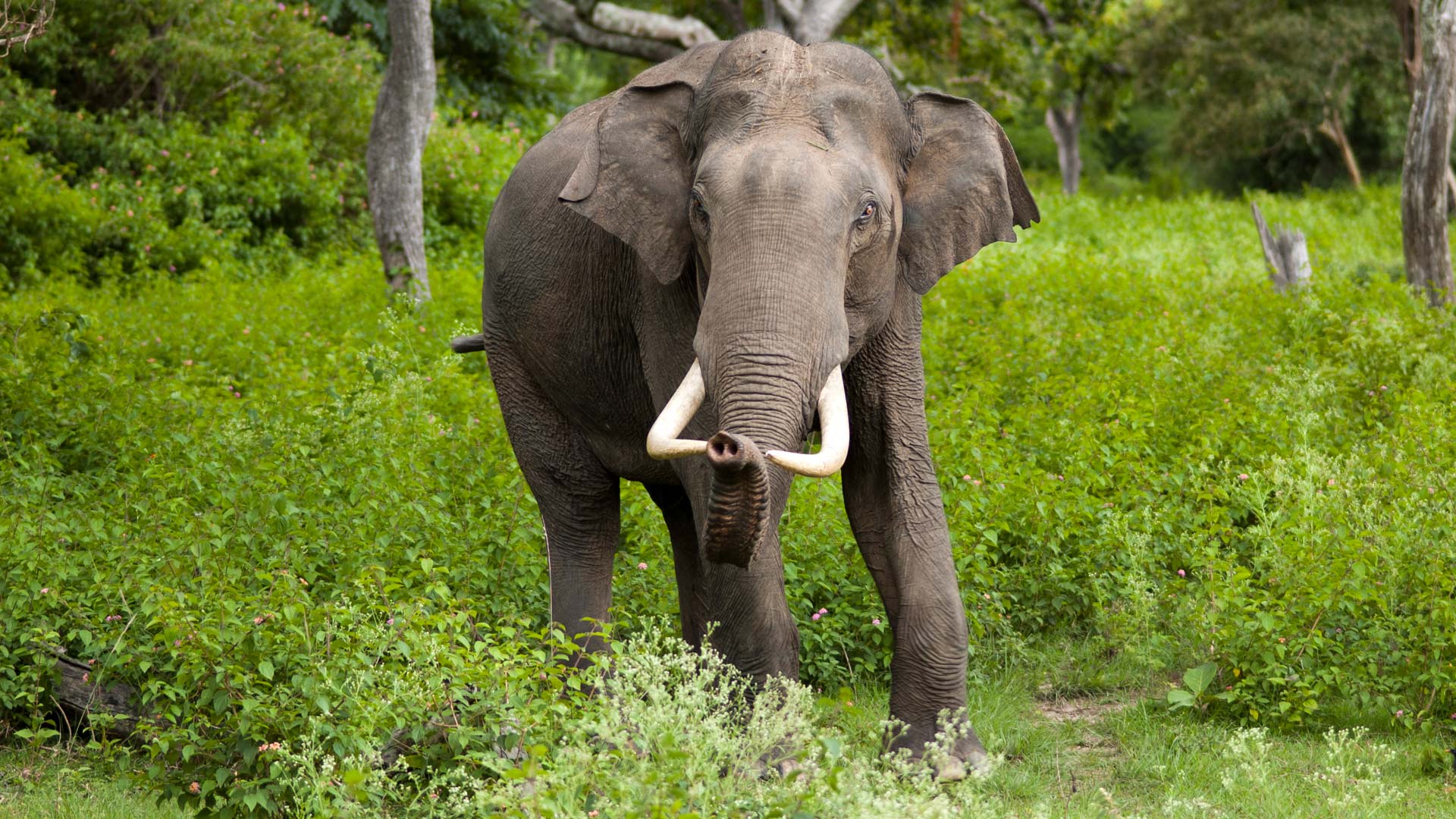 This national park is spread across a wide area of Hoshangabad district and covers an area of 524 sq km. if you are taking your kids along, they will be fascinated by seeing animals and birds like the Endemic Rhesus Monkeys, Elephants, Water Buffaloes, Leopards, Barasingha, Malabar Whistling Thrush, Paradise Flycatcher, Honey Buzzard, Malabar Pied Hornbill.
3. Mahadeo Hills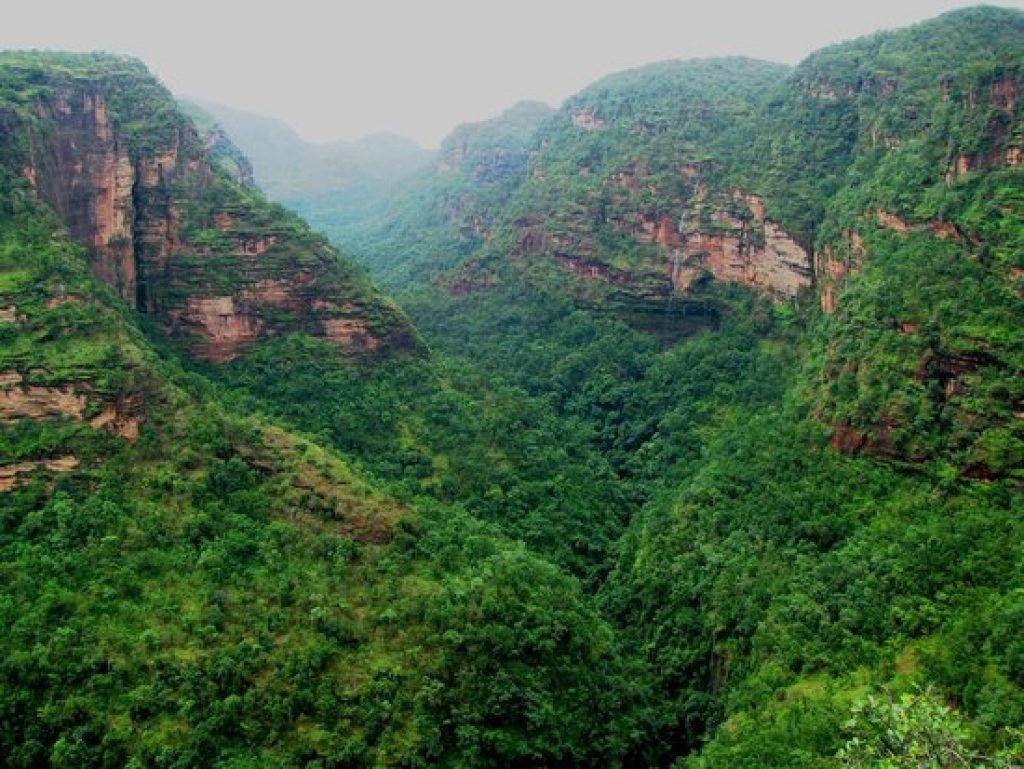 Mahadeo Hills are famous for the plateaus on the hills that were formed million years ago during the Carboniferous period. These hills are also famous for housing Shiva Temple in the Cave Temple of Gupt Mahadev. Another Lord Shiva temple you can find here is Bade Mahadev.
4. Handi Khoh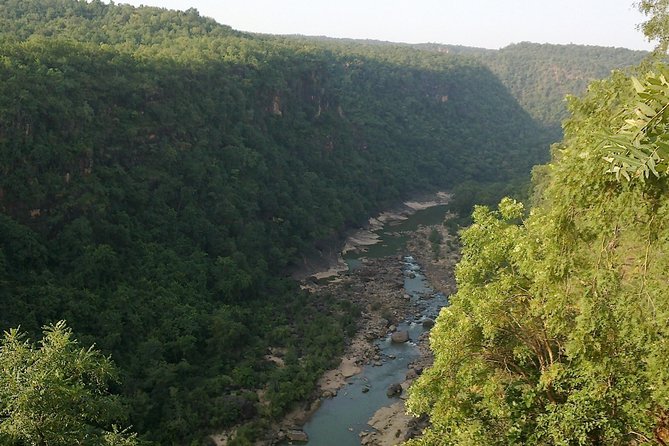 Handi Khoh is a 300 feet tall cliff that is surrounded by dense forest and here you can admire several waterfalls. It is certainly one of the most beautiful attractions in Pachmarhi, especially for nature lovers. The small pot of water that you will find here was a huge lake once upon a time. Handi Khoh remains open to the public from 7 am to 5 pm every day.
5. Pandav Caves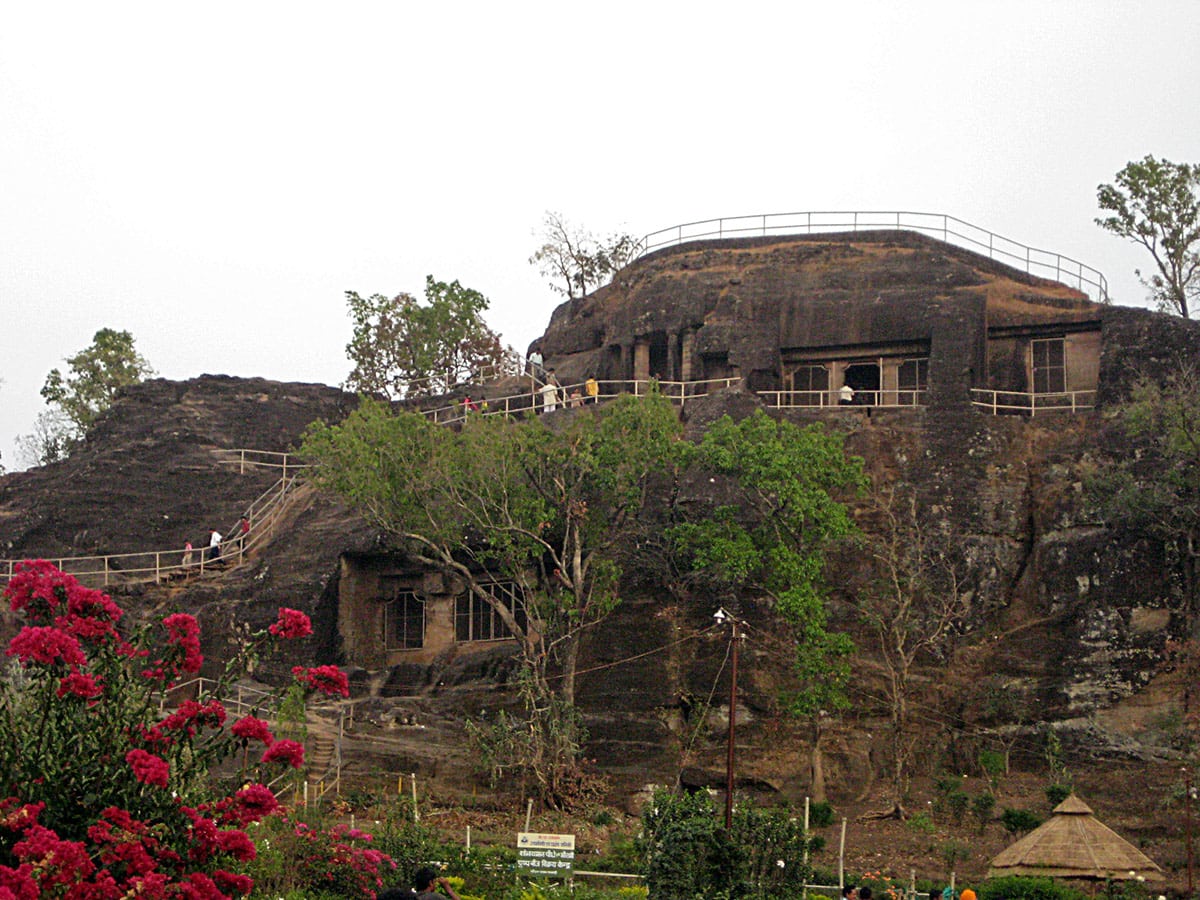 Pandav Caves witness many tourists all through the year. These caves are associated with Hindu mythology as it is believed that Pandavas lived here during their exile. These caves were also used by Buddhist monks for meditation. The echo effect in these caves helped them to meditate well.
6. Dhupgarh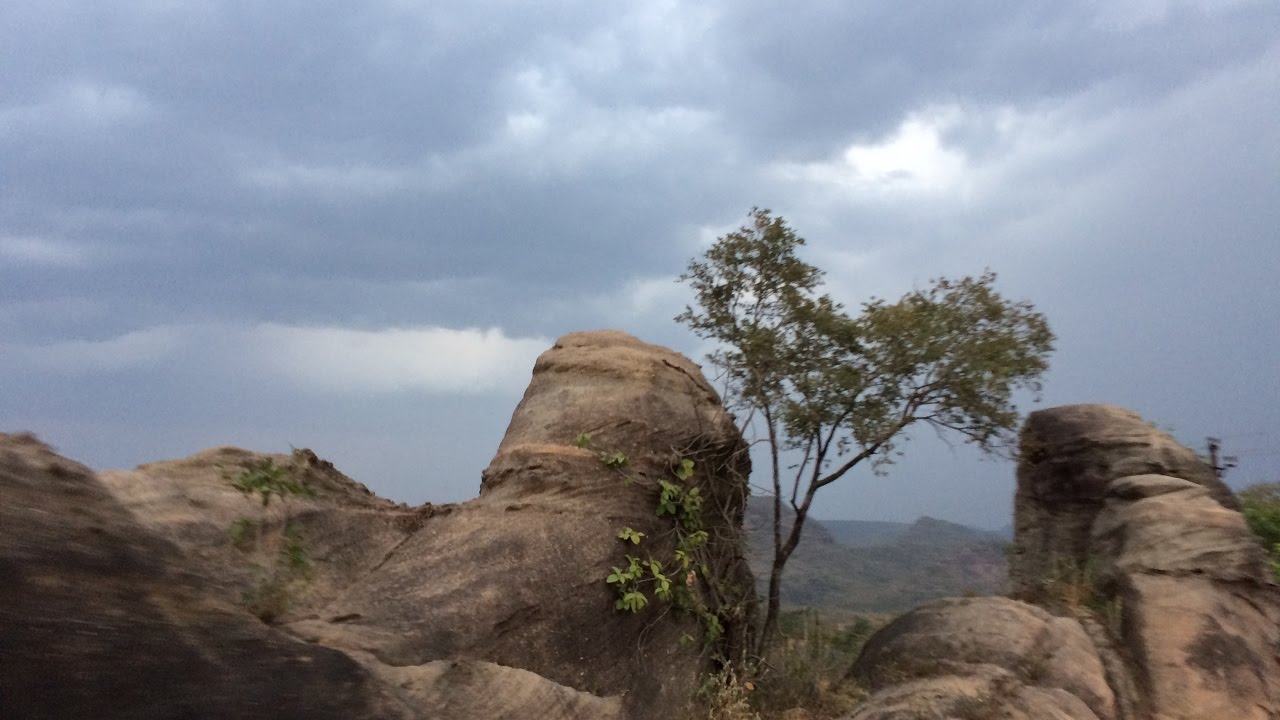 Dhupgarh is the highest peak of the entire Satpura hill, and the view from the top is stunning. You will also find Dhupgarh Fall which is equally striking. You must visit Dhupgarh if you want to admire the beauty of Pachmarhi.
7. Priyadarshini Point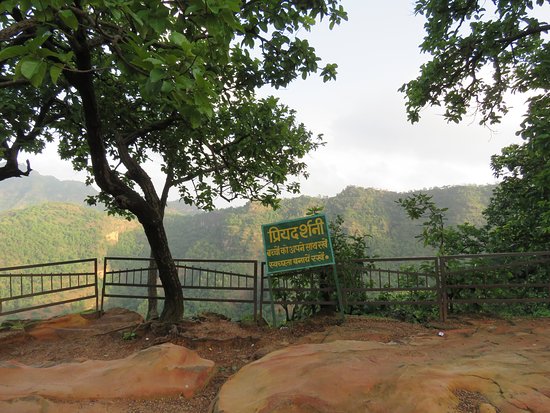 Priyadarshini Point, also called Forsyth Point was named after Captain Forsyth, who discovered the fall in 1857. You will find yourself wrapped with cloud and mist when you are at this point. From the parking area, you will be required to take a short trek of 400 meters.
8. Chauragarh Temple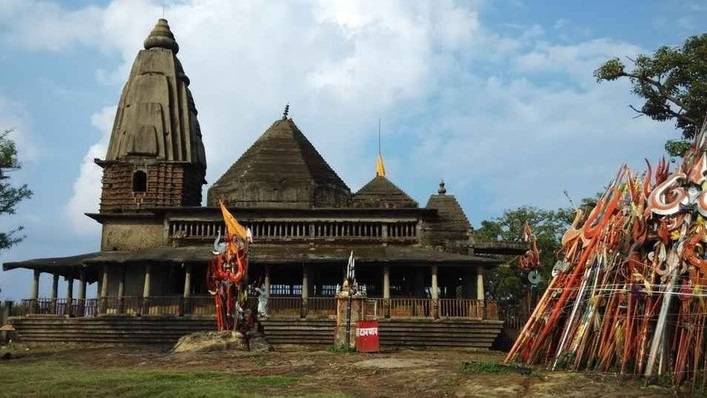 Chauragarh Temple is situated at the peak of Chauragarh. The temple is dedicated to Lord Shiva and is often called Chota Mahadeo. To make it to the temple, you have to take 1250 steps; however, once you reach the temple, you will be in awe of the beauty of nature and surrounding greenery.
9. Jata Shankar Cave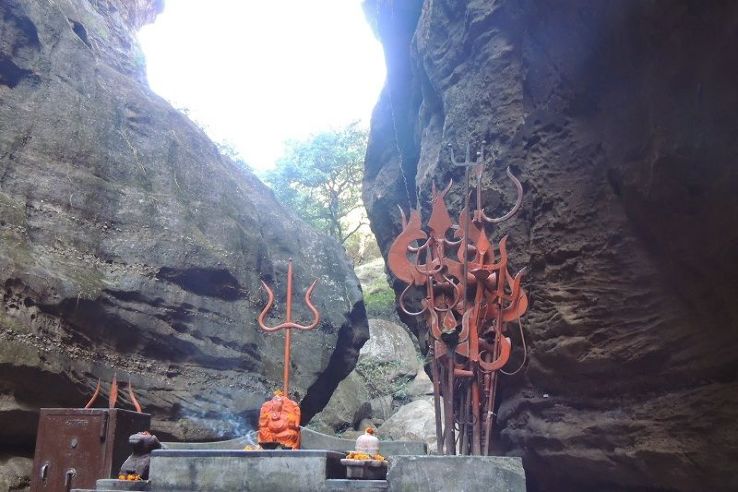 Jata Shankar Cave is frequented by tourists as well as devotees of Lord Shiva. There are Shivalingam and stone structures that resemble Sheshnag in this cave. This is not like any other Hindu temple as the deities are worshiped inside the cave.
10. Chieftain's Cave
Located at Satpura Forest Reserve, you will surely like Chieftain's Cave if you have an interest in history. You will even be able to spot prehistoric rock paintings here. The cave is a bit deep; therefore, it is suggested that tourists take a guide.
11. Vanashree Vihar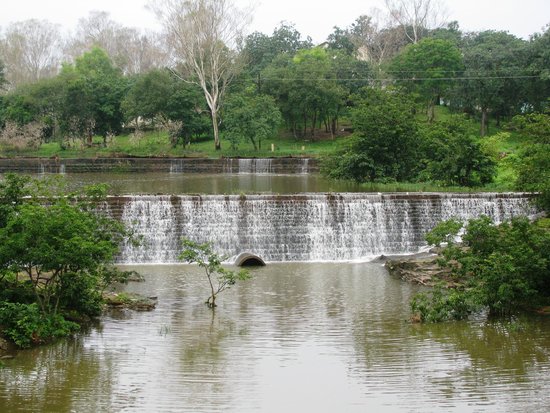 Vanashree Vihar or Pansy Pool is a small lake where tourists go and take boat rides. This is a great place to spend a breezy evening. You can also hop onto the eateries offering various types of snacks by the lake.
There are several things to do in Pachmarhi and you will not get bored even for a second when you are here. However, to make your journey easier, you can take a car rental from Revv and enjoy your road trip from Nagpur to Pachmarhi. Revv cars are available on an hourly, daily, weekly, and even monthly rental basis and can easily be booked by installing the Revv App or visiting the Revv Website.