The Best Drivable 10 Road Trips Destinations near Trivandrum
Impromptu trips are always best! They let you explore the areas around and the sudden pleasure is always so welcoming. But often such trips are always short lived. You hardly get a day off to enjoy your holiday very well and then you have to get back to work the next day. That is why it is important that when you choose your location for a short road trip, it should be an outstanding one.
 Trivandrum has lots of good places in the vicinity. Yes, it is the capital of God's own country, Kerala. But apart from this, it is known as one of the richest places of the country.  Do you know why? Because you'll find some of the most magnificent tourist places and temples located in Trivandrum. Additionally, this place has some hidden destinations very nearby that you can explore while you take a tour around the city.
 Important things to keep in mind when travelling to Trivandrum!
Best time to travel in and around Trivandrum — The road trips near Trivandrum can be best enjoyed during winters – from October to January. You'll find the sun relatively calmer and nights balmy during this season (compared to the summers when the days are scorching). Though monsoons are pleasant here, but the roads get badly damaged due to the rains.
Types of trips recommended near Trivandrum — Plan a one-day trip for some awesome experience of sightseeing and other things to do in Trivandrum. This includes a pilgrimage trip to the prominent temples located here, camping, adventurous trips, heritage views, and even wildlife explorations.
Fun is guaranteed in a day trip near Trivandrum!
 Life is very short. There's no time for sulking that you aren't getting a long vacation to enjoy a fabulous trip to your favourite location. So, whenever you get a day off, just pack your picnic bag and start towards the top sights in Thiruvananthapuram to explore the best of nature and human's creations. And if you want some help in choosing the places to visit, then we have listed some one-day picnic destinations from Trivandrum:
1. Kallar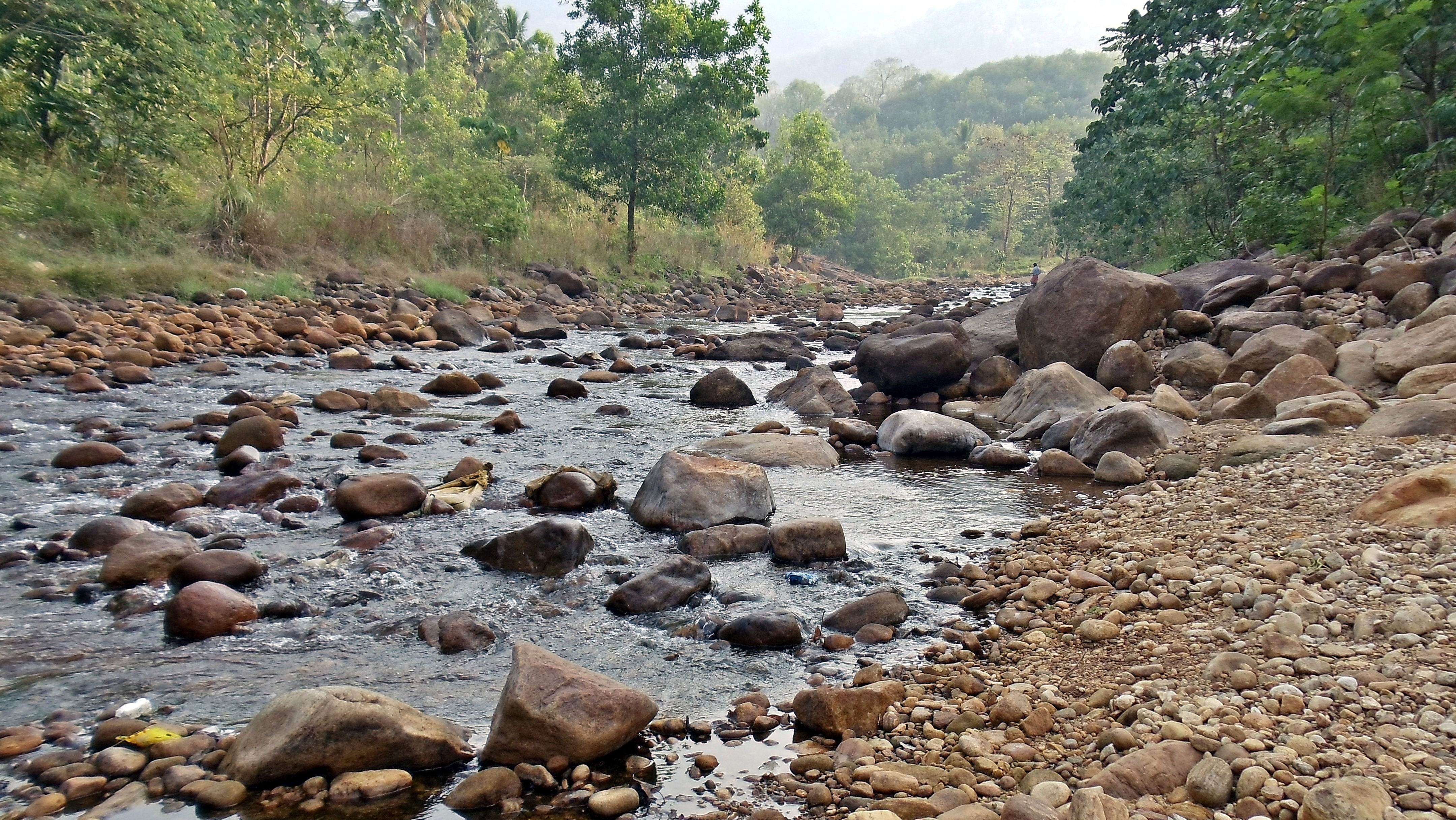 If you love river and boat life, then Kallar is a place you should head for when you have a single day holiday. This is an outstanding offbeat location near Trivandrum which lets you enjoy the calm river amidst the beautiful nature. Enjoy the boat ride or simply start trekking after you reach this destination.
Distance from Trivandrum— The distance from Trivandrumto Kallar is 45 kilometres.
2. Kanyakumari
If you have a huge family of mom, dad, granny, and kids, then head over to Kanyakumari for your short trip. It's one of the best one-day picnic destinations from Trivandrum which lets you enjoy the sea, ferry rides, beach time, visit to temples and even sightseeing. So, isn't it a complete family package for a day's trip?
Distance from Trivandrum — 90 kilometres.
3. Kovalam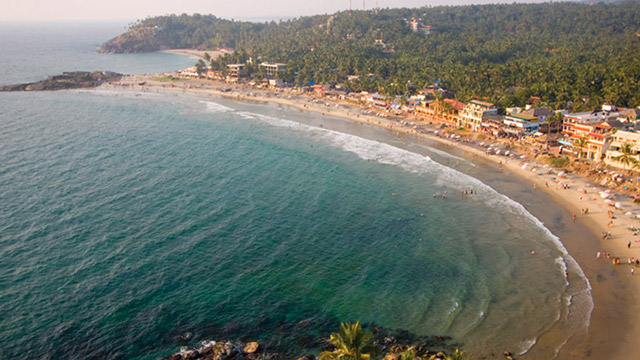 If the S trio – means the sun, sand, and sea are your all-time favourite, then you should definitely visit Kovalam. It is one of the best beaches near Trivandrum and the Kovalam beach resort here is called the paradise of the south. Enjoy a calm time amidst the rush of tall coconut trees under the soft sun.
Distance from Trivandrum — 13 kilometres.
4. Kollam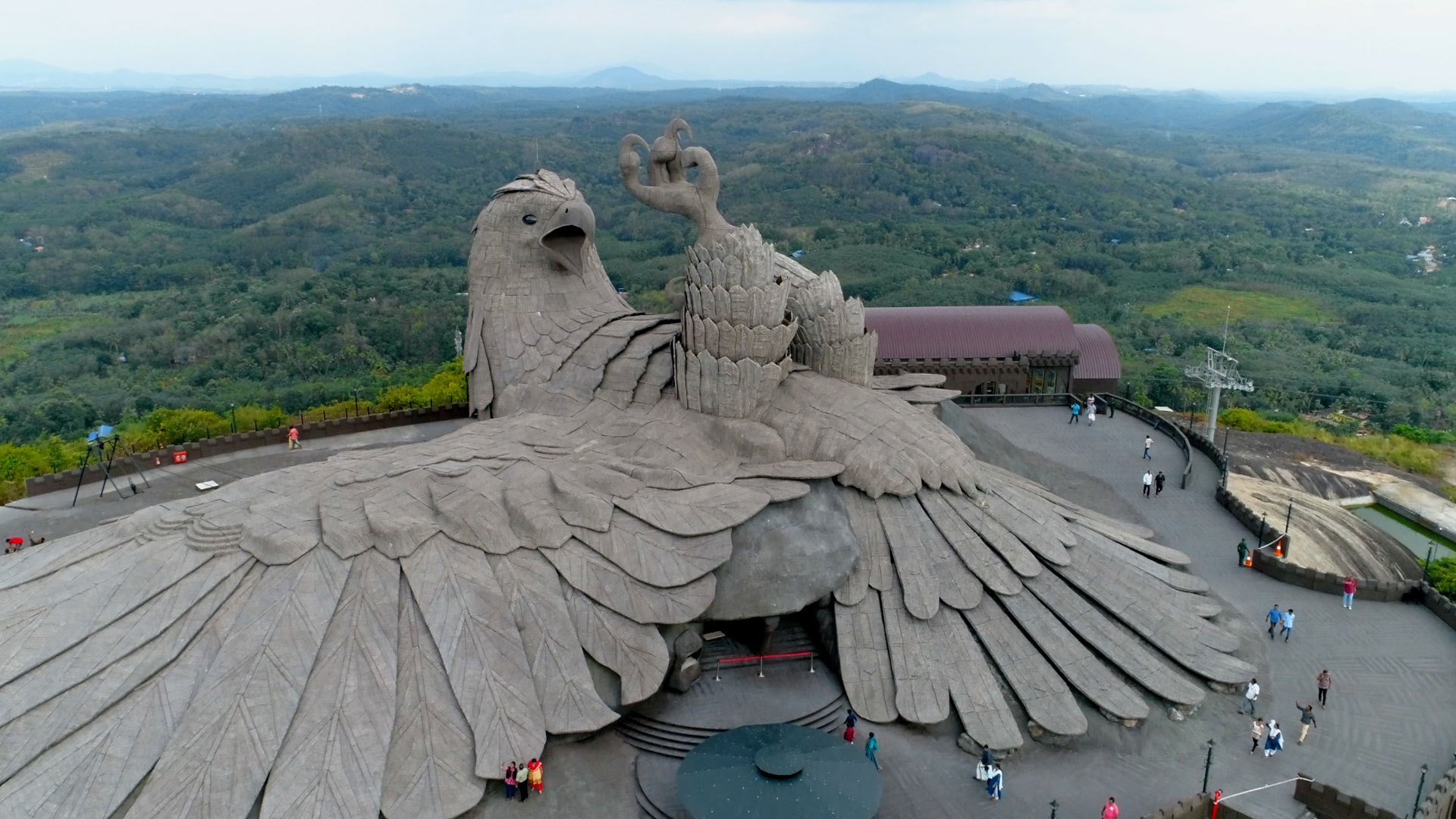 Adorned with captivating beaches and charming natural elements, Kollam is one of the most ravishing destinations near Trivandrum. It has that special essence to it that immediately uplifts your mood and that's why a road trip here for a day can be a balm to your tired soul.
Distance from Trivandrum— 69 kilometres.
5. Papanasam Beach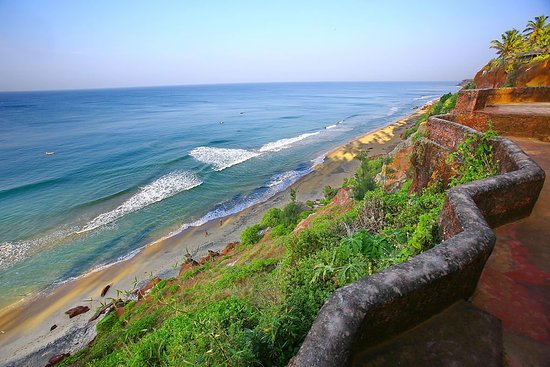 If you are too tired of visiting the regular picnic spots or done with visiting the tourist places in Trivandrum, then head towards the Papanasam Beach. It's a fabulous, offbeat location with charming nature around it and the sea is the cleanest here.
Distance from Trivandrum — 48 kilometres.
6. Shanghumugham Beach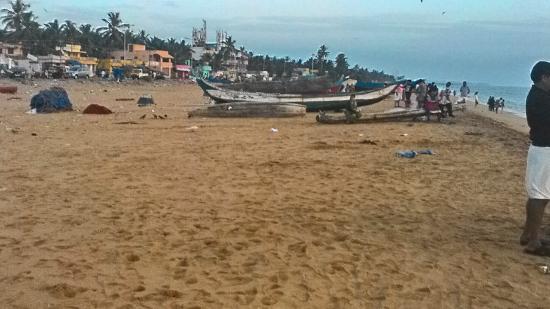 If you love peaceful beaches for some relaxing time away from the city, then head to Shanghumugham Beach. It is silent, serene, and refreshing. And while you are here, do click a picture of the famous nymph made by the famous sculptor, Kanal Kanjuraman.
Distance from Trivandrum — 10 kilometres.
7. Padmanabhapuram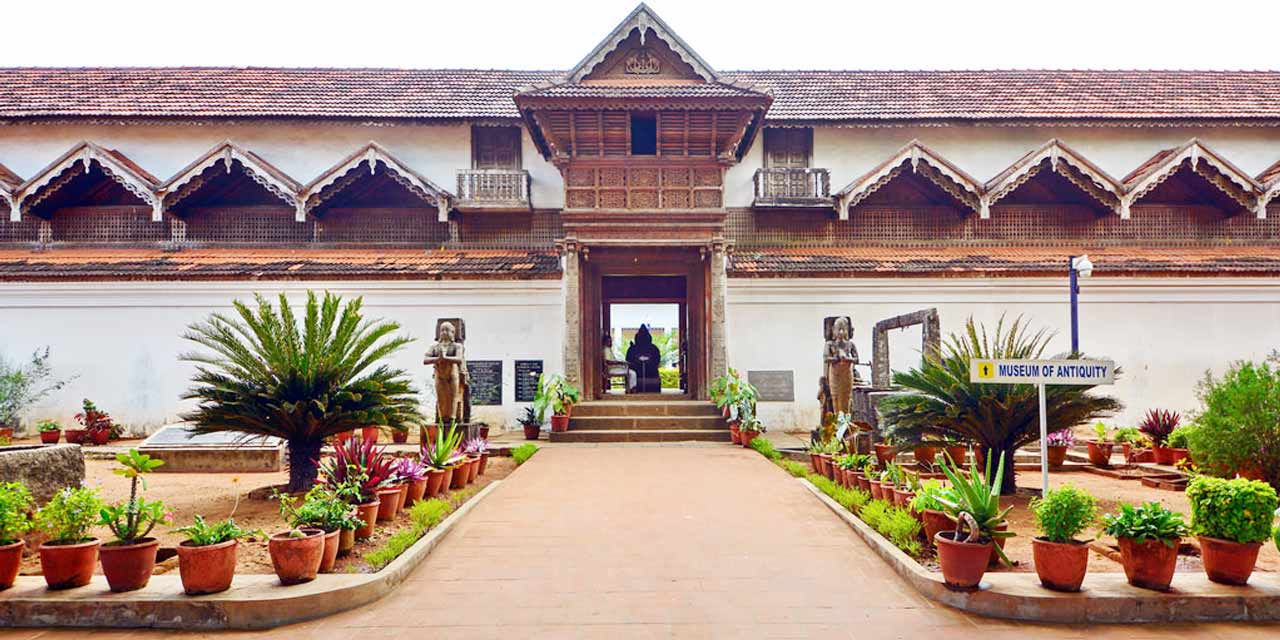 If you are a history buff, then a trip to Padmanabhapuram would be totally outstanding for you. This is a primitive historical town with the famous fort of the same name. Surrounding it, calm lakes add to the beauty of the place.
Distance from Trivandrum — 53 kilometres.
8. Kappil Beach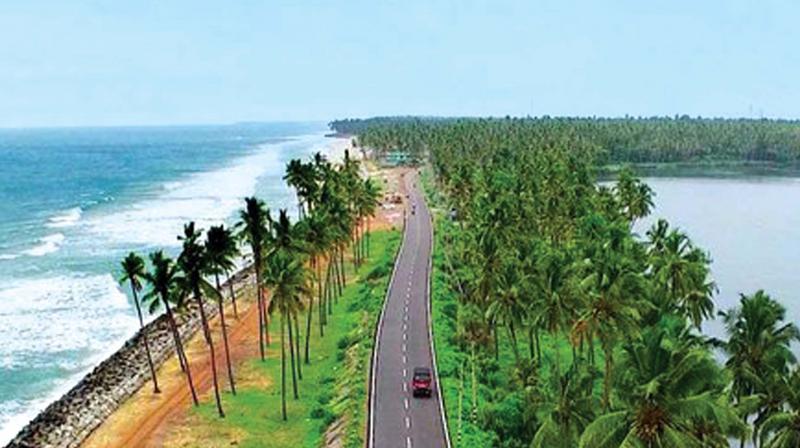 Craving for adventure this weekend? Why don't you plan a one-day trip to Kappil Beach near Trivandrum? It's famous for the sunbathing experience along with awesome and fun water sports activities offered here.
Distance from Trivandrum — 62 kilometres.
9. Thenmala Dam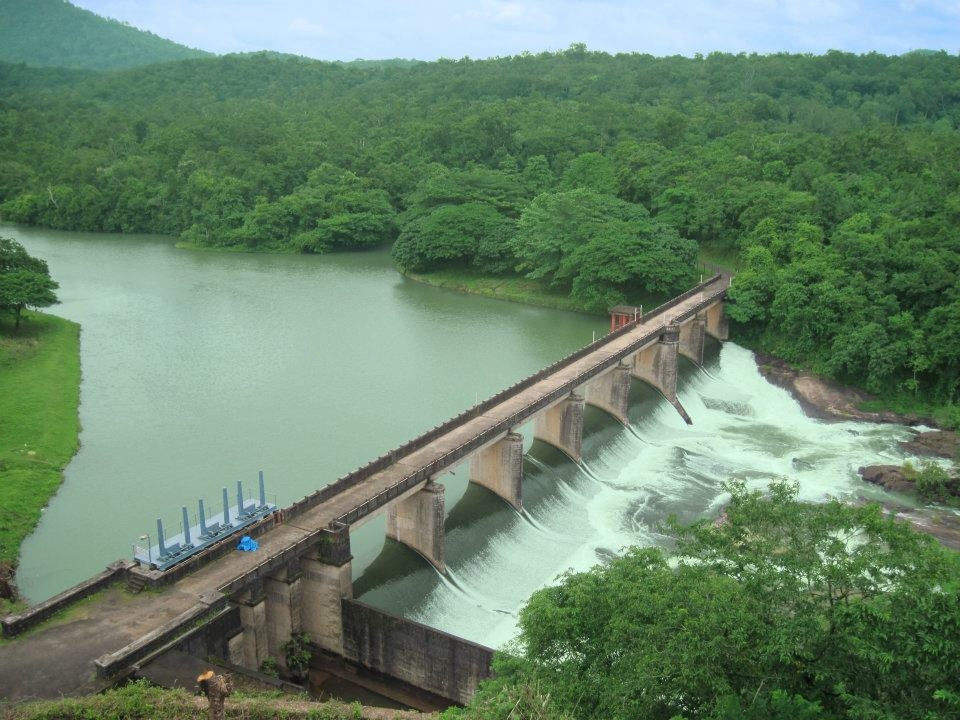 If just sightseeing and getting drenched in fresh water is in your mind, then travel to Thenmala Dam. It is a fantastic place with nice scenery around and this dam is certainly worth a visit. Don't forget to buy some natural honey and fresh flowers from the local stalls here while returning back home.
Distance from Trivandrum — 73 kilometres.
10. Thiruparappu Waterfalls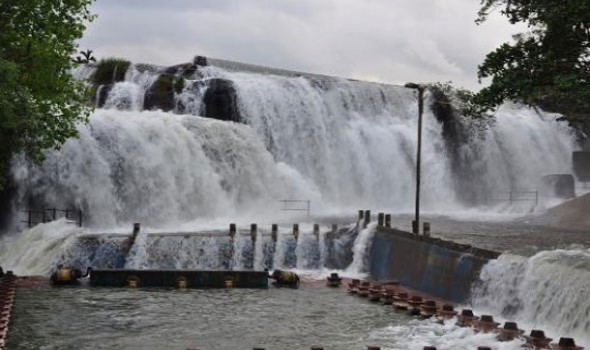 Waterfalls are always so fresh and pleasant – almost therapeutic. And if you are feeling too stressed or depressed recently, then you can simply take a day off to travel to Thiruparappu Waterfalls and enjoy nature at its best. Also, don't forget to visit the famous and prominent Mahadeva Temple situated just beside the waterfall.
Distance from Trivandrum — 51 kilometres.
11. Palaruvi Waterfalls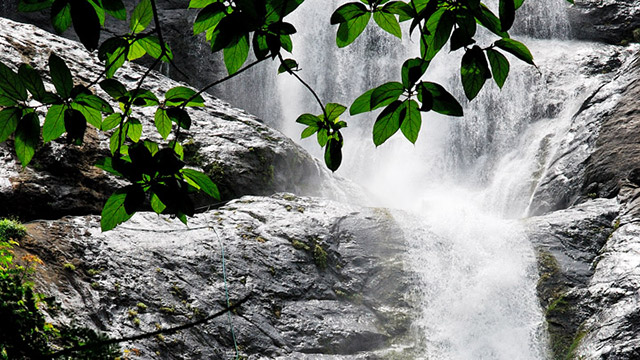 Palaruvi Waterfalls is actually a very famous picnic spot near Trivandrum. People visit here just to see the rush of milky water falling from a height of 300 metres above the ground.  Apart from this, the calm nature around is certainly something to enjoy thoroughly.
Distance from Trivandrum — 86 kilometres.
12. Neyyar Dam & Wildlife Sanctuary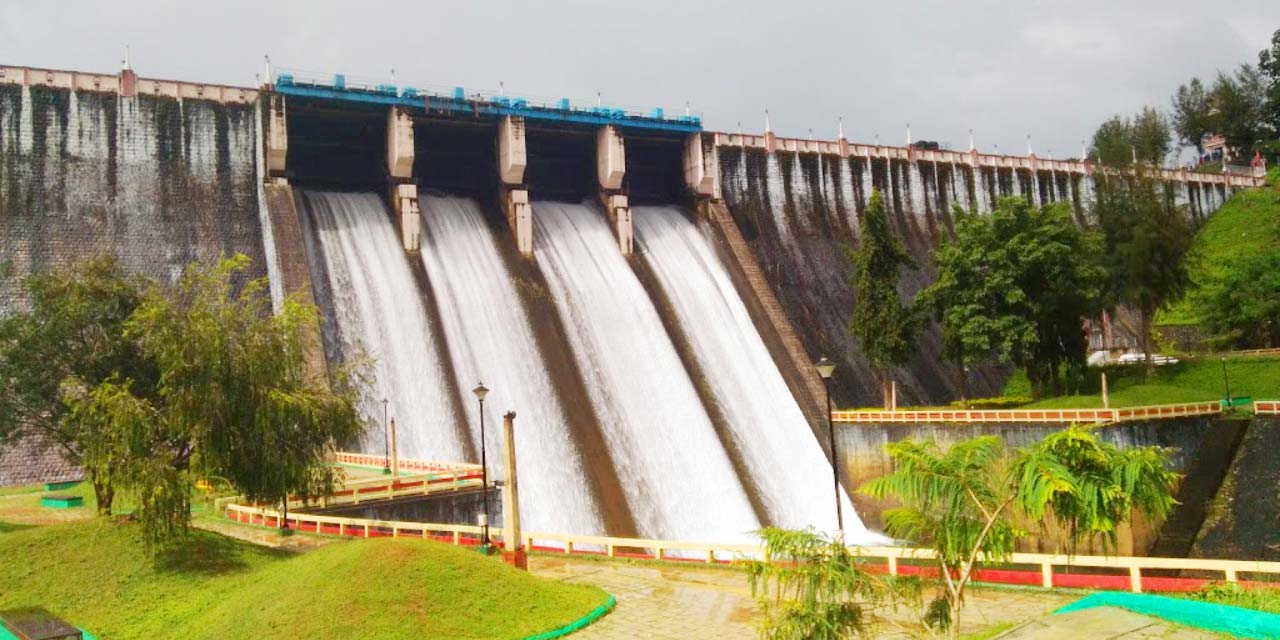 The Neyyar Dam is a peaceful but alluring natural location near Trivandrum. You'll definitely find the beauty of the place extremely fascinating. Apart from it, spot the rare wildlife in the crocodile farm, the deer park, etc.
Distance from Trivandrum — 29 kilometres.
Aren't these destinations truly awesome and fun for your one-day picnic? Well, if you want some more options to try, then head to Paravur – famous for its captivating Lake, Anjengo Fort — for historical knowledge, Aruvikkara Dam — for stunning backwaters, and Shenduruny Wildlife Sanctuary — for mesmerising wildlife spotting. And since this journey is short, ensure your hired car from Revv is absolutely ready to travel the miles rapidly with you and drop you at those locations at the earliest.