Enchanting 10 Road Trips near Nagpur You Must Embark on
India is an amazing and diverse country with many places to go and sights to see. Some of these places are offbeat with only a few people visiting them in a day while the others may attract thousands of tourists daily. If you live in Nagpur or visiting this beautiful city, you are truly lucky to be surrounded by the many tourist places in Nagpur. There are several things to doRoad Trips near Nagpur in Nagpur and if you grow tired of them you can always head outside the city and pay a visit to the beautiful tourist destinations nearby which you can reach through a road trip. Here are the best road trips that you can take to the amazing places nearby Nagpur.
Top 10 Attractions near Nagpur with Pictures
1. Waki Woods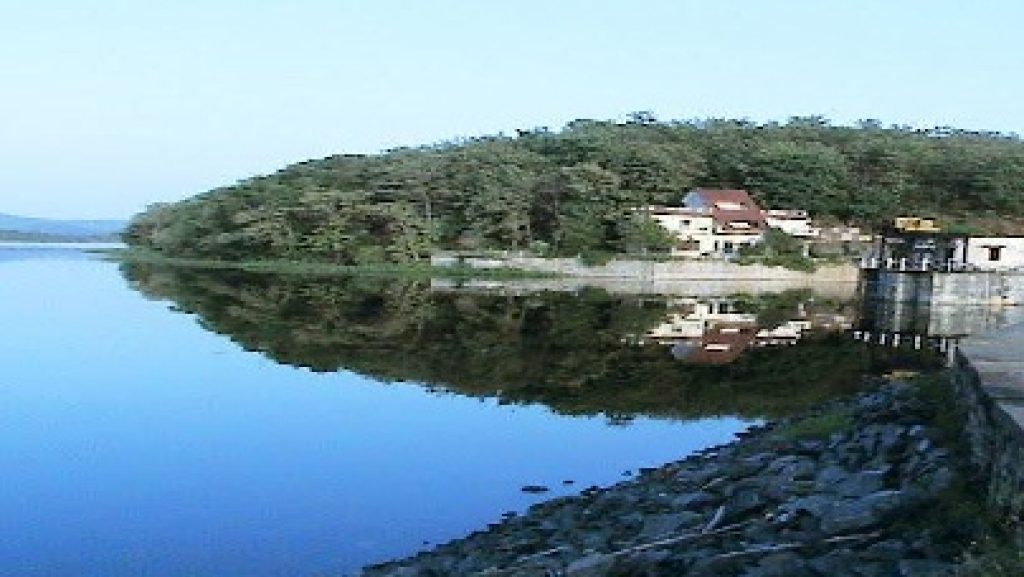 One of the unbeatable picnic places near Nagpur is Waki Woods. You can spend some wonderful time here with your family or friends with all the modern amenities around amidst nature. You can stay in tents and indulge in various types of activities such as trekking, archery, boating. You can also try some of the mouthwatering delicacies at the Waki Woods Dhaba.
Distance from Nagpur: 30 km
2. Khekranala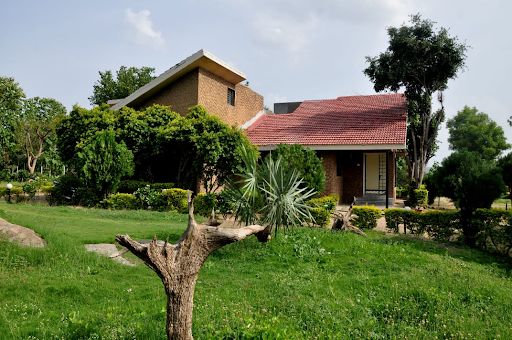 For a quick road trip near Nagpur, you can choose Khekranala. With the dam on the tranquil blue lake, various types of wildlife, and several water sports activities, there are so many things to do in this destination that you will never feel bored when you are in Khekranala.
Distance from Nagpur: 60 km
3. Amba Khori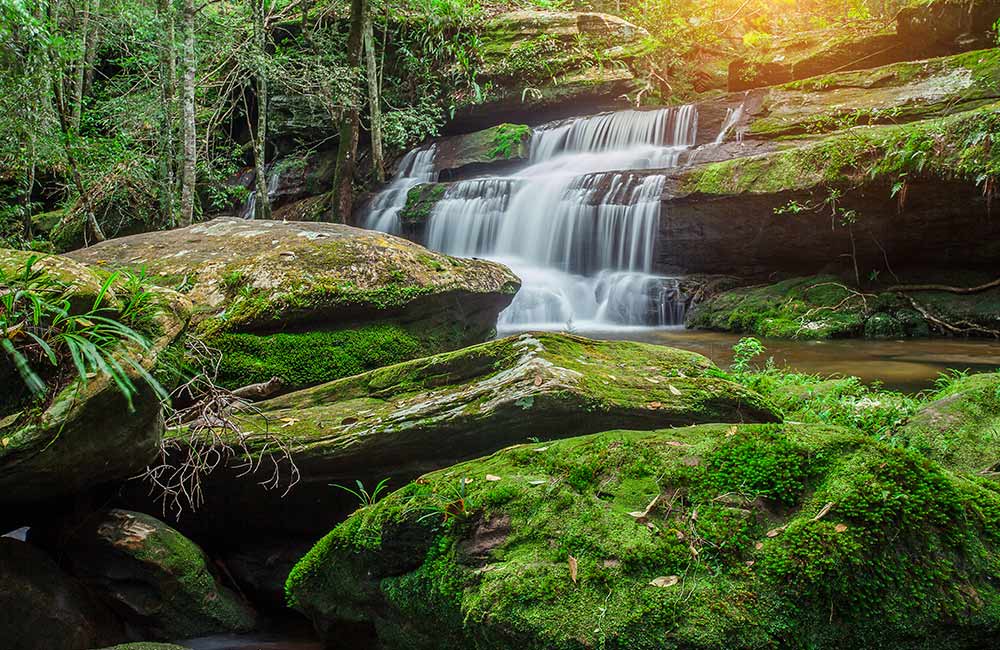 Amba Khori is famous for its beautiful waterfall that cascades from a height. It is one of the most famous tourist attractions near Nagpur where you will feel like spending a lot of time. You can also visit Totladoh Lake Dam here.
Distance from Nagpur: 80 km
4. Bhedaghat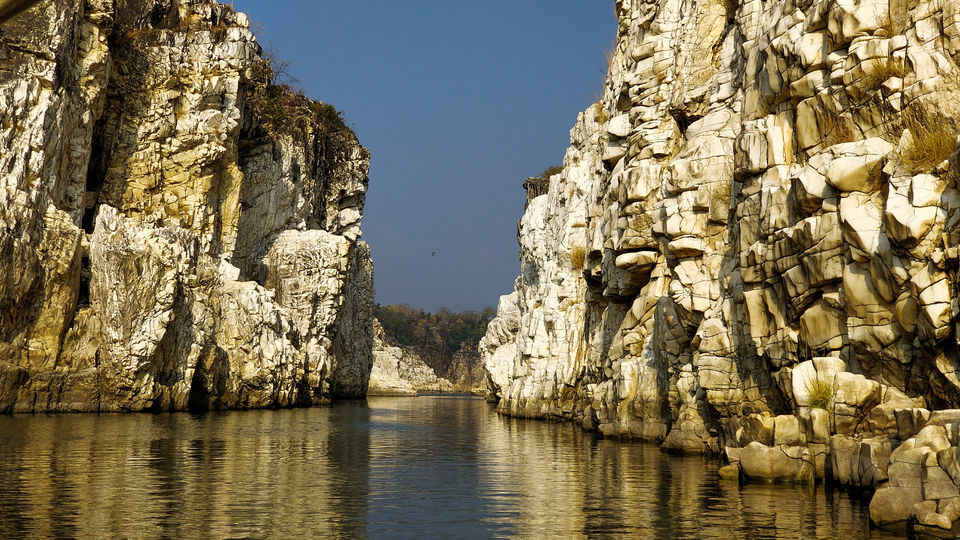 Bhedaghat is certainly one of the best holiday destinations for a weekend near Nagpur. One of the major attractions here is Dhuandar Falls that cascade from an altitude of 98 feet. You can go for a boating ride in Bhedaghat for a one of a kind experience. Another unique thing about this place is the massive 100 feet rocks on both sides of the Narmada River. While you are here, you can also visit 64 Yogini Temple and Bandar Kudini.
Distance from Nagpur: 270 km
5. Ajanta and Ellora Caves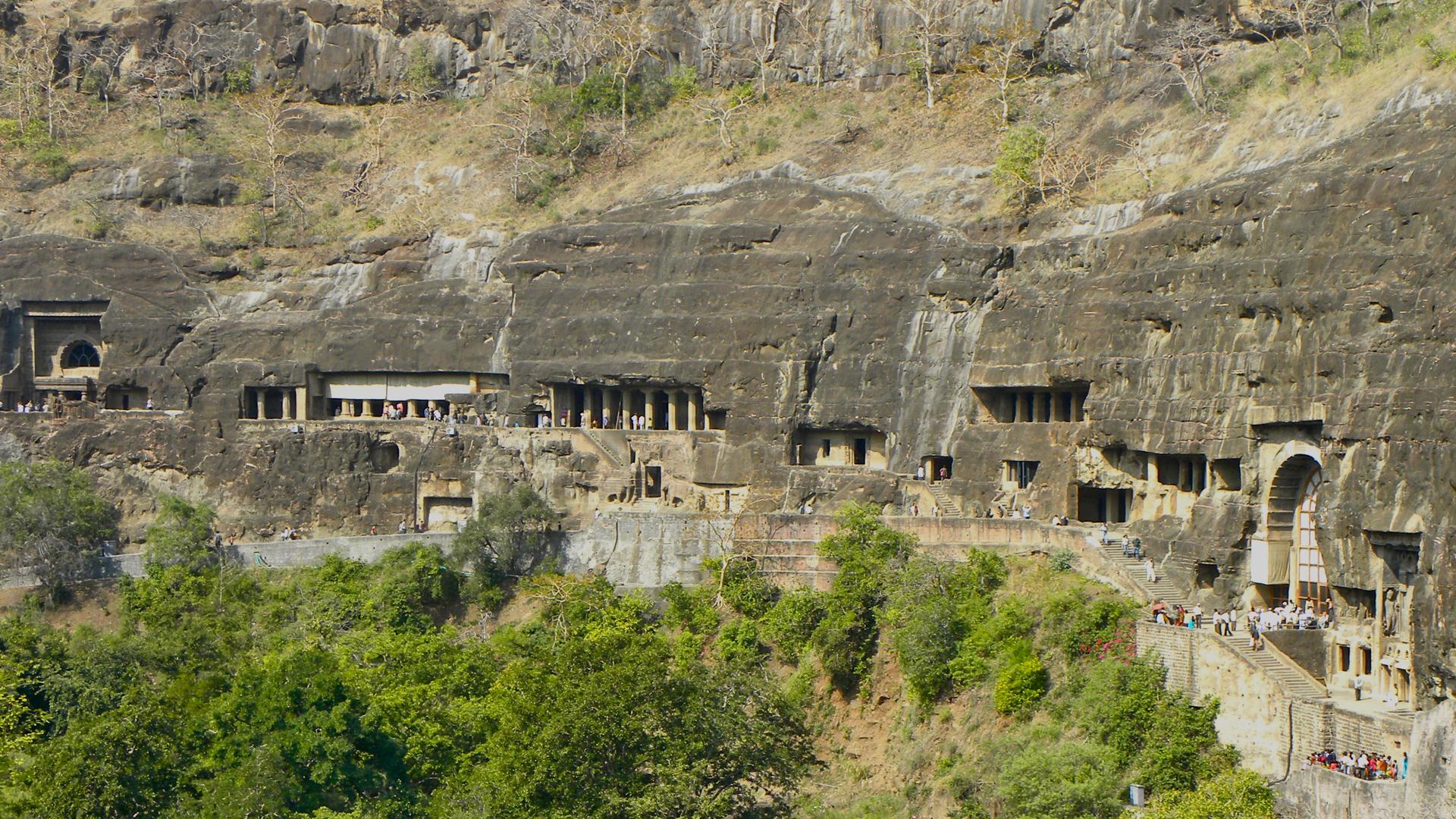 Ajanta and Ellora caves do not need any introduction. These are ancient rock-cut caves that include some unique sculptures, paintings, and frescoes, and even Hindu and Jain temples and Buddhist monasteries. The total numbers of caves in Ajanta Caves are 29 and these were constructed between the 2nd century BC and 6th century AD. Ellora caves are 34 in numbers and were built between the 6th and 11th century AD. These are now UNESCO World Heritage Sites.
Distance from Nagpur: 498 km
6. Adilabad
Adilabad is a tourist destination near Nagpur which is best for history buffs. Precisely located in Telangana, Adilabad was ruled by several dynasties like Bahmanis, Mauryas, Chalukyas, and Mughals. The relics of these dynasties can still be found in this town. You will also find several temples as well as mosques in this town.
Distance from Nagpur: 198 km
7. Panchmarhi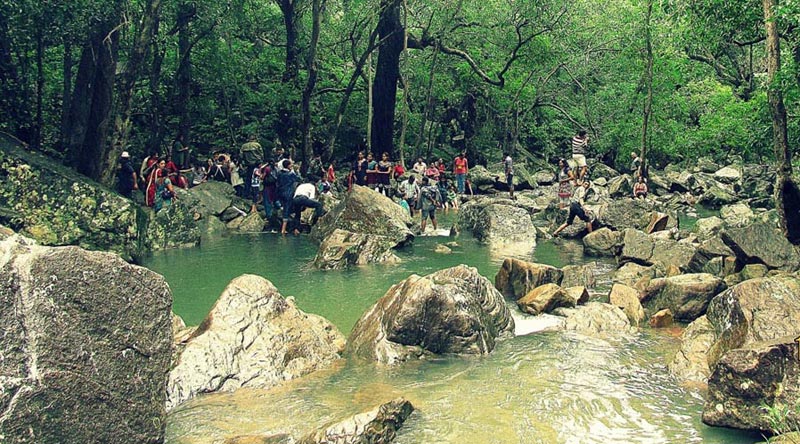 "Satpura ki Rani" as the locals call it, Panchmarhi is perched at a height of 1,067 meters. Being a part of the UNESCO Biosphere Reserve, you will be able to see Bisons and Leopards here. One of the major attractions here are the five sandstone cut caves atop the hill. Believing the legends, Pandavas lived in these caves during their exile. You can see some of the most beautiful waterfalls and streams here.
Distance from Nagpur: 227 km
8. Pench National Park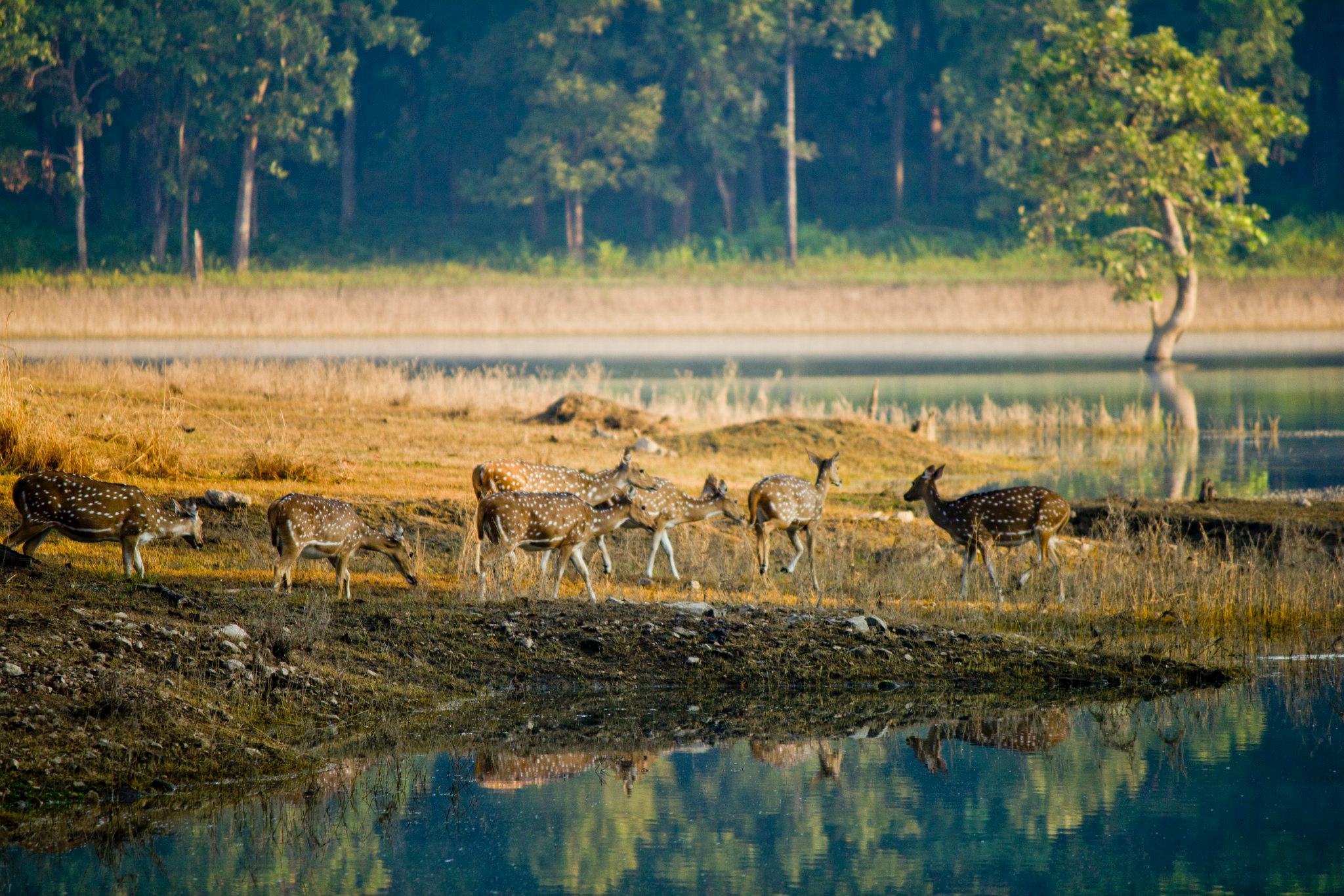 While you are looking for a wildlife destination in Nagpur, you can travel a bit further and visit Pench National Park. The national park is home to various animals and birds and remains open from 1st October to 30th June every year. While you are here, you can take a jungle safari and find wild animals in their natural habitat. Light vehicles are allowed within the premises. You have to pay a certain fee to get inside the national park.
Distance from Nagpur: 160 km
9. Lonar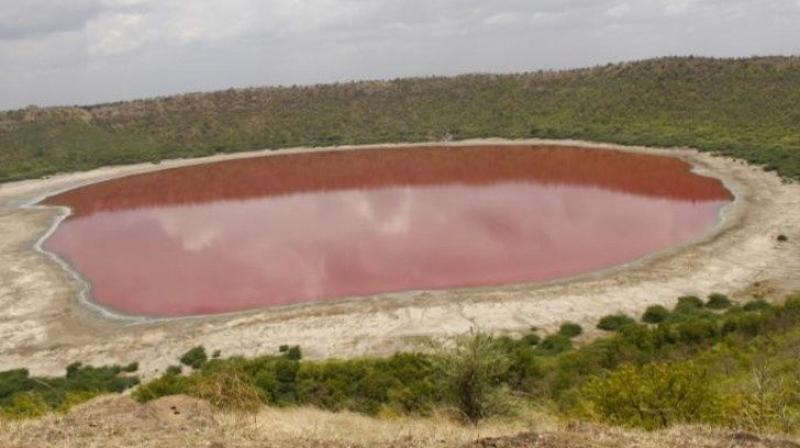 Famous for Lonar crater, the lake here was formed after a meteorite hit the Earth. This dates back to around 52, 000 years ago. The lake is 6,000 feet wide and 500 feet deep and is popular for being the only saltwater lake in the basaltic rock in the entire world. The other attractions here are Daitya Sudan temple and Gomukh temple.
Distance from Nagpur: 346 km
10. Tapola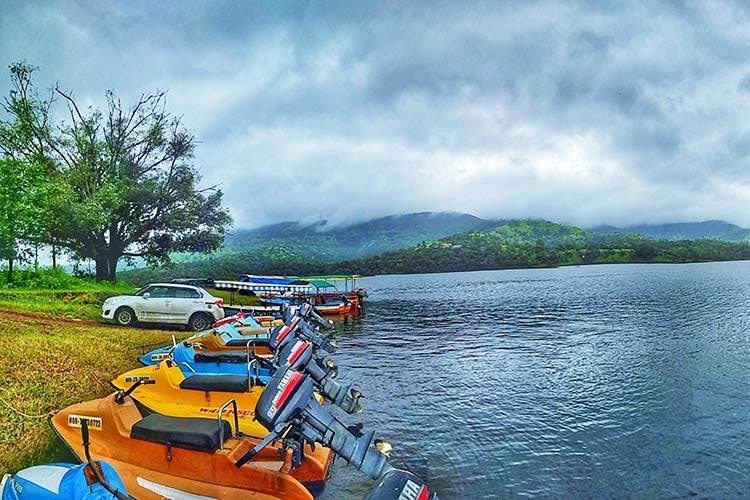 If you want to visit the hills and lakes near Nagpur and even ready to travel a bit too far, you can choose Tapola as your destination. You can go trekking and even enjoy watersports here. This is also a great place for camping. So, if you think you are all set to bring some adventure in life, make a plan for Tapola at the earliest.
Distance from Nagpur: 848 km
The above places are great for people who are looking for a break from city life. They can simply have a solo trip or take their family and friends on the perfect road trip. These road trips are sure to make it a fun and memorable vacation for you and your loved ones. Renting a self-drive car in Nagpur is one of the most effective and fun ways of traveling to these destinations and more. With the flexibility to manage your booking anytime, all you need to get started is to visit the Revv Website or install the Revv App.