10 Adventurous Road Trips to Visit the Karnataka Wilderness
Karnataka is one of the most beautiful states of India which is as culturally rich as it is naturally blessed. There are several places to visit in Karnataka where amid nature you can easily loosen up and de-stress from the many demands of modern life. If you too have been craving some time for yourself and wish to spend it surrounded by the dense forests of Karnataka then you will be spoiled for choice thanks to many such sanctuaries present in the state. We have listed some of the must-visit jungle safaris in Karnataka which are definitely worth visiting whether on a solo trip or with your friends and family.
10 Must-Visit Jungle Safaris in Karnataka
1. Bandipur Tiger Reserve and National Park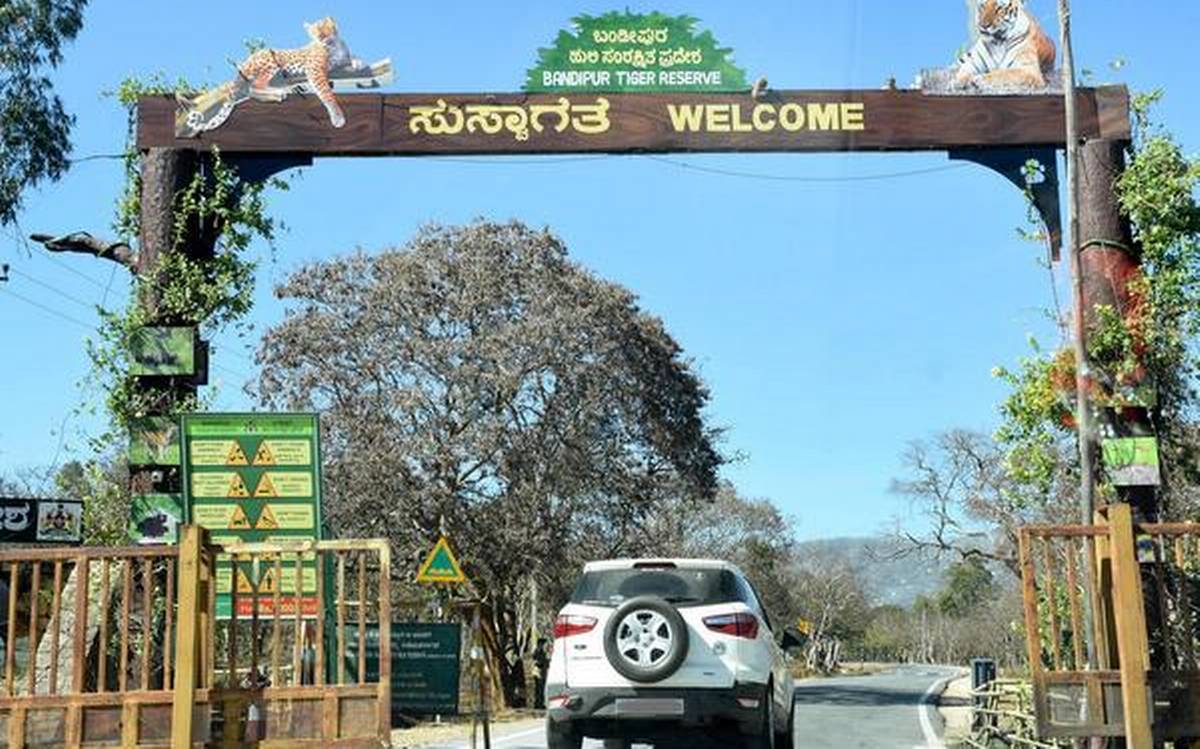 One of the best places for wildlife tours in Karnataka is the Bandipur Tiger Reserve and National Park. The national park is spread over an area of 912.04 sq km and is a part of Nilgiri Biosphere Reserve. This is home to more than 100 species of wild animals. Some animals that you will be able to commonly see here include elephants and tigers. You will also see various species of butterflies here. Over 350 species of birds can be spotted here, and you can even find several aquatic creatures in the Nugu River that passes through the park.
Best time to visit: October to March
2. Anshi National Park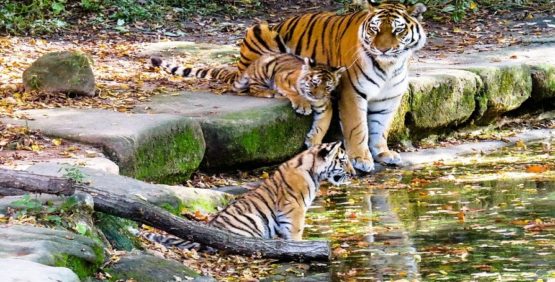 Covering an area of 340 sq km, Anshi National Park is a part of the Dandeli Sanctuary. This national park is also famous for bordering Goa, and you will be enthralled to spot various species of flora and fauna here. Some animals and birds that you will be able to see commonly here include Malabar giant squirrel, Bonnet Macaque, deer, Malabar Civet, pangolin, sloth bear, Indian bison, elephants, and tigers. Over the years, this national park has come up as one of the best holiday destinations for a weekend in Karnataka.
Best time to visit: November to June
3. Bannerghatta National Park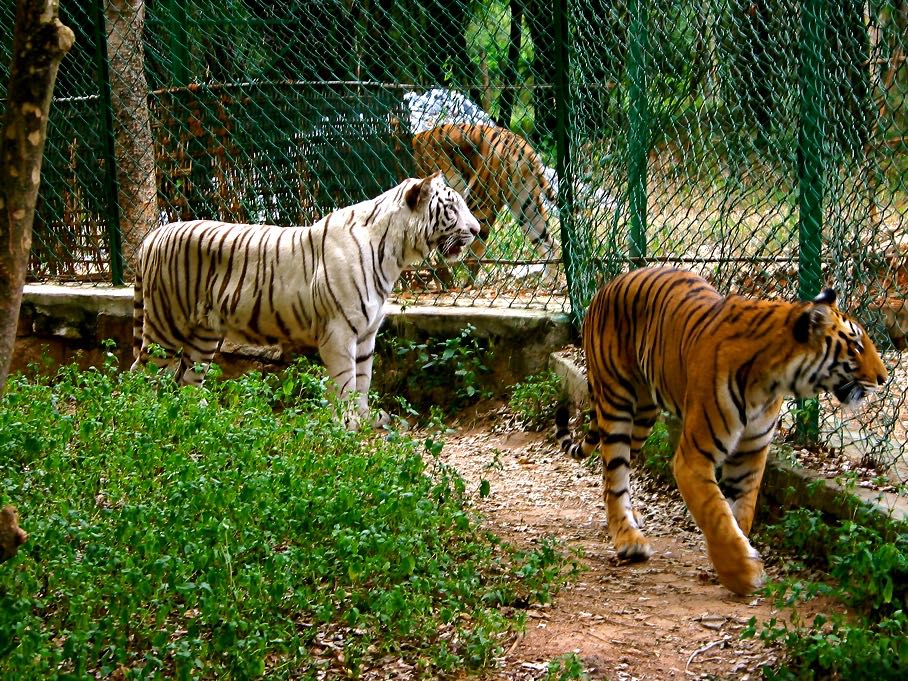 As you plan road trips to the jungle safari in Karnataka, you can count on Bannerghatta National Park. You can take a safari here to spot various wild animals like the Bengal tiger, panther, white tiger, bison, spotted deer, etc. You can also see some of the most beautiful species of birds and butterflies here. Located near Bengaluru, you can visit this national park in very little time.
Best time to visit: September to January
4. Bhadra Tiger Reserve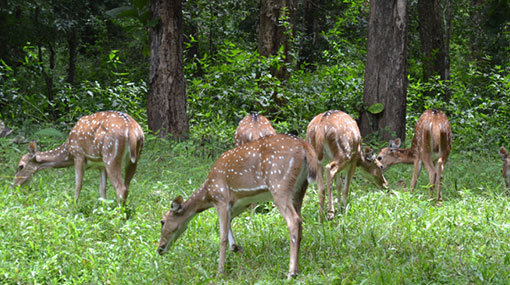 Surrounded by the mountains, Hebbegiri, Mullaianagiri, Gangegiri, and Babaudangiri, the Bhadra Tiger Reserve is a wildlife destination in Karnataka that you can head to if you want to be close to nature and wildlife. You can easily spot animals such as tiger, leopard, Indian bison (Gaur), elephant, Muntjac, sambar deer, barking deer, wild boar, spotted deer, wild dog, Porcupine, and sloth bear. There are also more than 120 species of flora and various medicinal plants that you will find here.
Best time to visit: Mid-Oct to March
5. Kudremukh National Park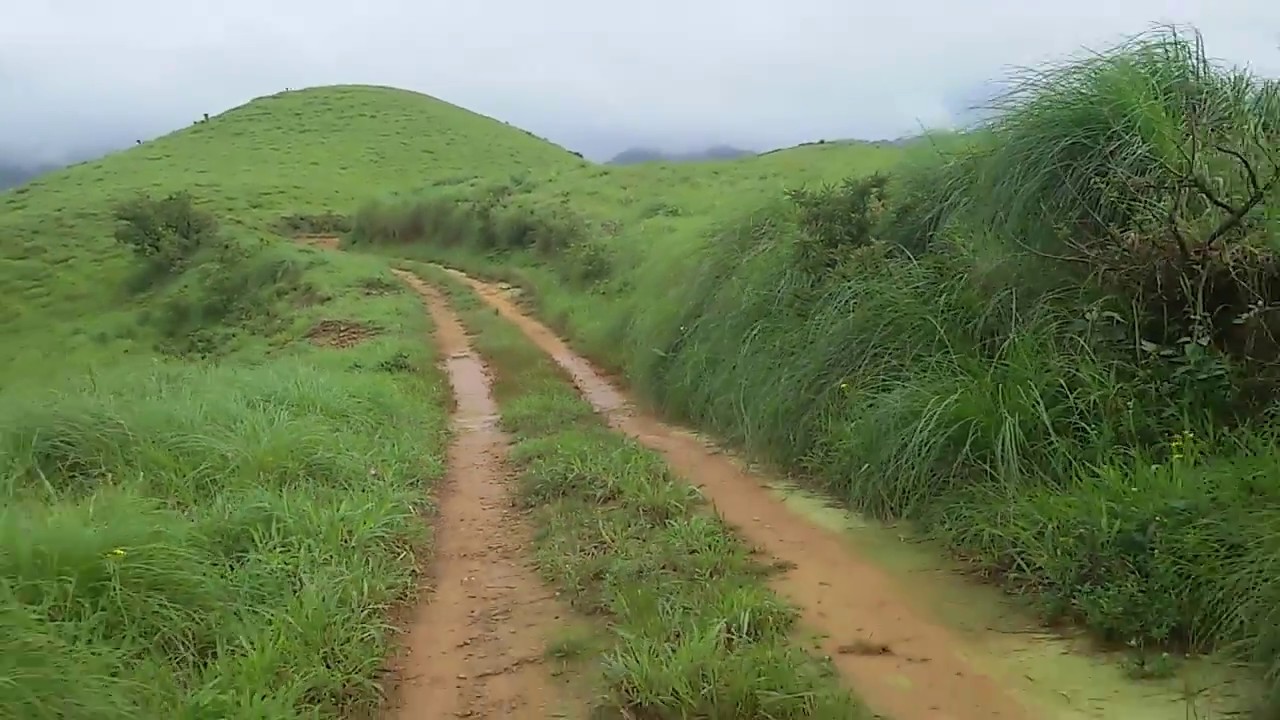 The chain of mountains, deep ravines, and cliffs; are just some features by which Kudremukh National Park can be described. The other things that make this national park famous are the several species of flora and fauna. This national park is one of the best tourist places in Karnataka that houses animals such as flying squirrels, gaurs, chitals, barking deer, porcupines, Malabar giant squirrels, sambhar, Langurs, macaques, wild boars, and mongoose. You can also find tea and coffee plantations in this national park, which makes it unique.
Best time to visit: October to May
6. Nagarhole National Park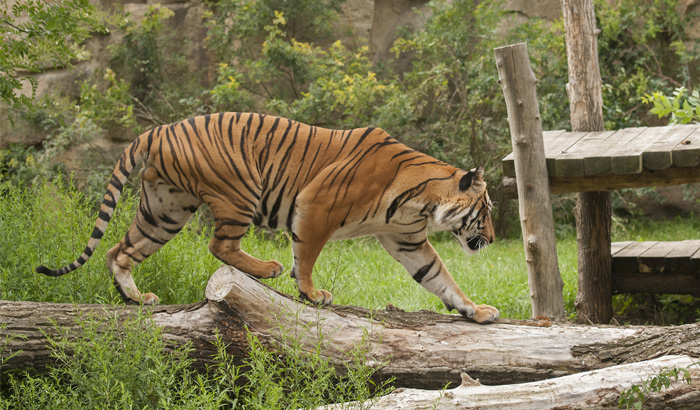 Also called Rajiv Gandhi National Park, is situated near Mysore, and shelters animals like four-horned antelope, tiger, leopard, wild elephant, wild boar, dhole (Indian wild dog), and chital spotted deer, hyena, gaur (Indian bison), muntjac (barking deer), mouse deer, sloth bear, mongoose, civet, and otter. What makes this national park different is that Jenu Kuruba, a hunter-gatherer tribe still inhibits this place.
Best time to visit: April and May; November to February
7. Dandeli Wildlife Sanctuary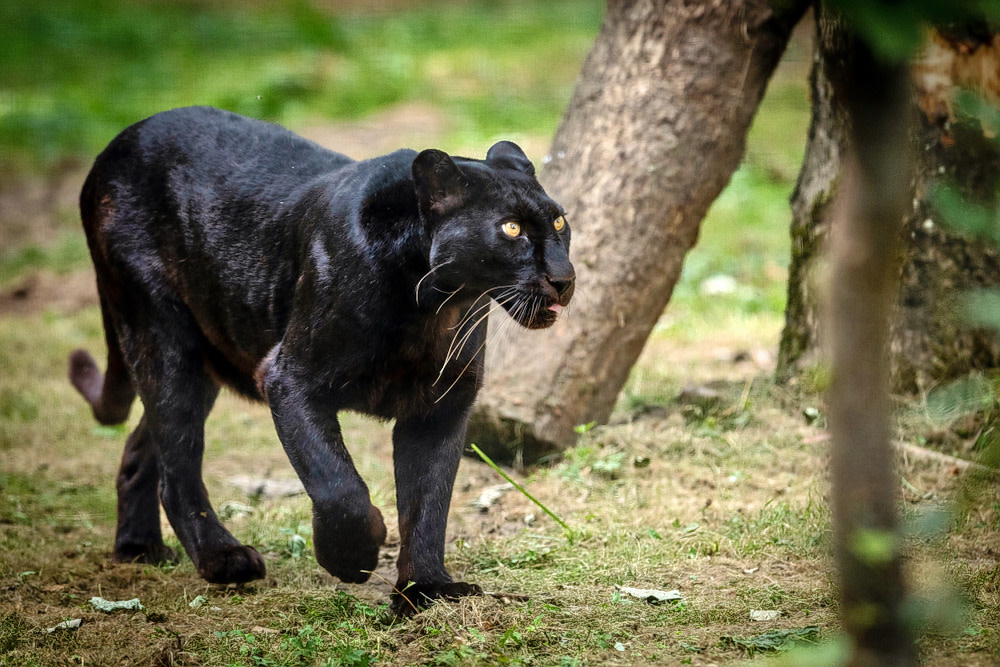 Like the other national parks and wildlife sanctuaries, you can find various animals in Dandeli Wildlife Sanctuary as well. However, there are several things to do on wildlife tours here bird watching, fishing, safaris in jeeps, nature walks, coracle boat rides, crocodile sighting trips, and trekking.
Best time to visit: March to October
8. Ranganathittu Bird Sanctuary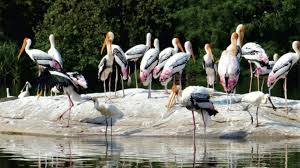 The largest bird sanctuaries in Karnataka, Ranganathittu Bird Sanctuary should be visited by bird lovers at least once in their lifetime. Visiting this sanctuary will certainly not disappoint you as you will be able to spot a wide variety of birds here. Apart from birds, you can also spot crocodiles basking under the Sun, bats, otters, and can even enjoy boating.
Best time to visit: June to November
9. Cauvery Wildlife Sanctuary
You can spot more than 200 species of birds here. Besides birds, you can also find animals like the leopard, sambar, spotted deer, grizzled giant squirrel, jackals, and elephants here. And if you have time, you can even try trekking here.
Best time to visit: September to February
10. Mookambika Wildlife Sanctuary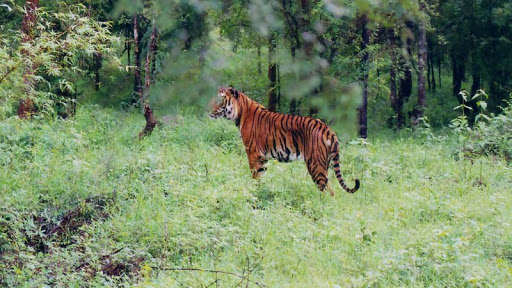 While you will spot several animals here, the wildlife sanctuary also houses some endangered species like cane turtle and Coscinium fenestratum. This sanctuary is also a great place for camping and trekking.
Best time to visit: November to March
These wildlife sanctuaries and parks are some of the best places in not only Karnataka but in the entire country to experience wildlife and verdant greenery. The experience can be made even more awesome by ensuring that you have your ride throughout the trip and the best way to have it is through the Revv self-drive car rental. There are several make and model of cars available and you can choose something familiar or a vehicle that you haven't driven yet for the trip. A great recommendation is getting a powerful SUV from Revv to drive through the Jungle roads with ease.