Experience myriad hues of Gujarat: Drive from Ahmedabad to Porbandar and Somnath
We understand your need to explore the historic and religious locations of India. But did you know that Gujarat is one of the most astounding places that prides in having some really exceptional historical places that are unexplored by many?! And what's more, this vast coastline of India is also known for its sylvan beaches, scenic views, and a fast-developing infrastructure and industrial progress. So, a trip to Gujarat is always worth cherishing.
Have you heard that the recently renovated Gujarat roads are especially awesome for driving? And as you are checking the important places here, you would also be steeped in the rich culture & heritage in Porbandar and Somnath. So, if you are planning a weekend trip, just hire a car and hit the road to explore this versatile State starting from Ahmedabad towards Porbandar and moving towards Somnath.
Important things to keep in mind when traveling in Gujarat:
Best time to travel in Gujarat — Gujarat has a very pleasant and charming weather throughout the year and therefore you can plan your road trip anytime you desire and explore the areas perfectly.
Types of trip recommended — Though everyone knows about what is famous in Somnath and Porbandar, a historical, leisure trip, wildlife exploration, and religious trip here would be totally incredible.
The best tour from Ahmedabad towards Porbandar to Somnath.
We know you are super excited to explore these prominent places of interest in Porbandar and Somnath. Though Ahmedabad is truly a developed metropolis of the State, but you can still feel the ancient charm in its atmosphere. Porbandar portrays the life and living of Mahatma Gandhi and is reminiscent of the times when India fought for independence. And Somnath blesses you with serene bliss. This place has a very essential position in Hindu religion and that's why it is visited throughout the year by devotees. So, let's start our road trips to Ahmedabad to Porbandar and Somnath!
1. Ahmedabad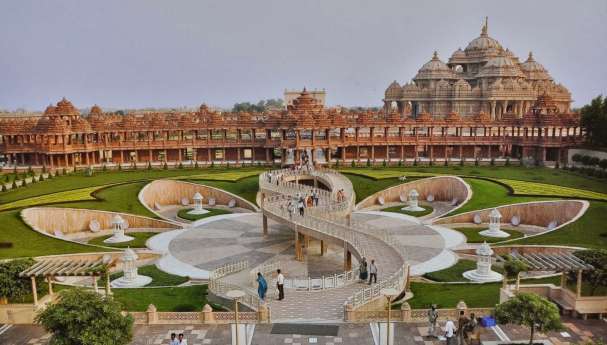 Ahmedabad can be called a true melange of past and present. This city has some really incredible architectural remains of our history in one hand and on the other the modern resorts and water parks that have the power to fill your holidays with joy. And what's more, the Lakes of this city have their own distinct charm as well. But of course, some destinations in Ahmedabad are worth checking at all costs.
2. Jama Masjid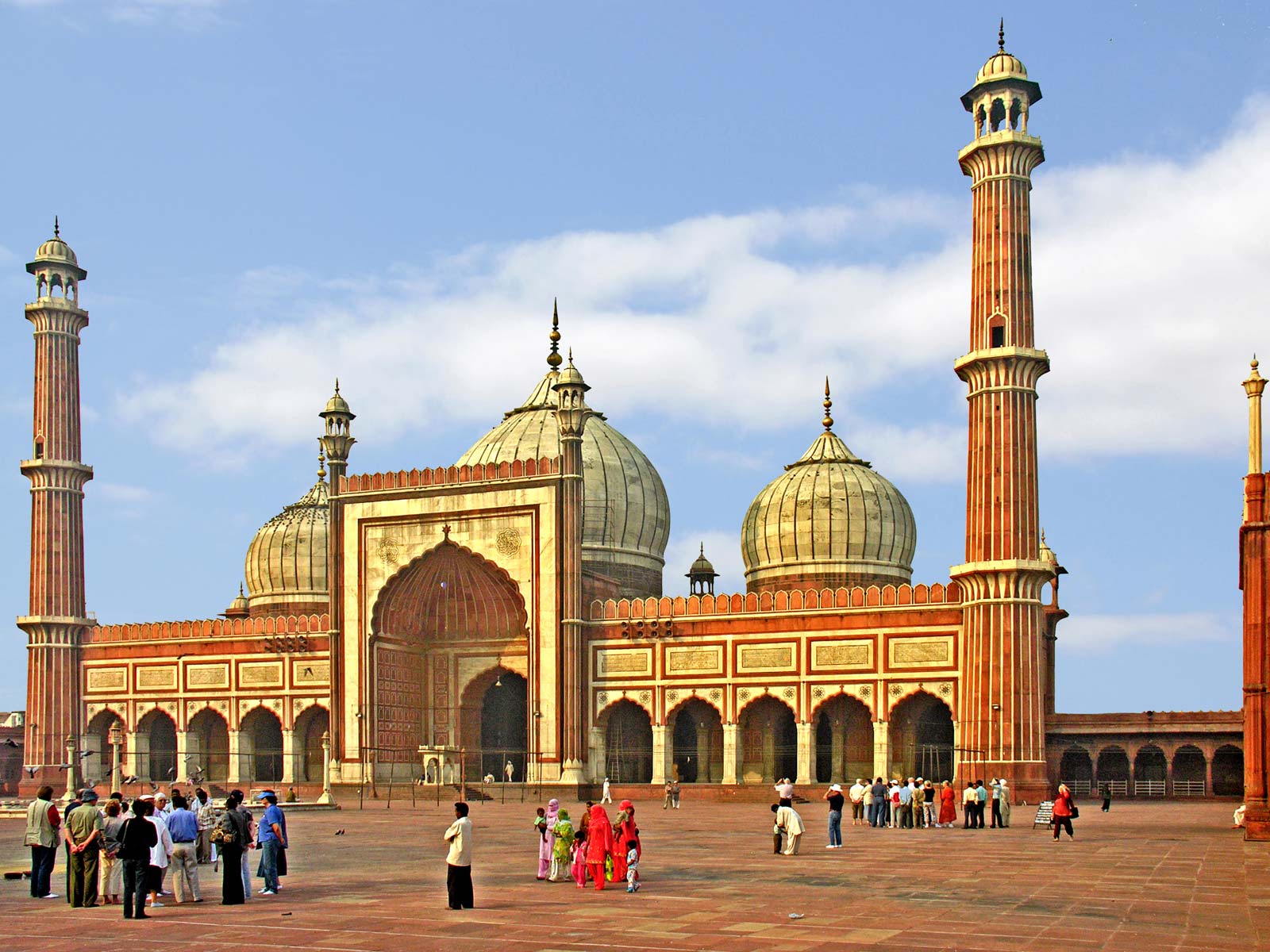 A highly valued architectural mosque in Ahmedabad, Jama Masjid was built back in the 14th But yes, it's architectural excellence and unique carvings are unmatched till date.
3. Sabarmati Ashram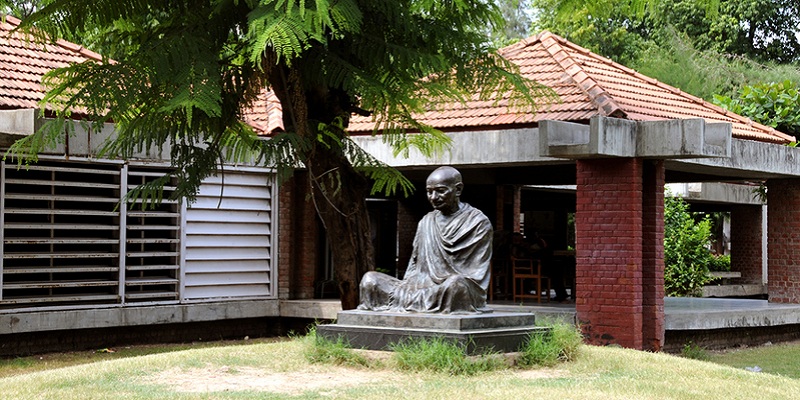 This ashram is said to be the place where Mahatma Gandhi carried the final struggles of independence. And that is why you'll still find his personal belongings secured in this ashram like his stick, slippers, eye glasses, etc.
4. Kankaria Lake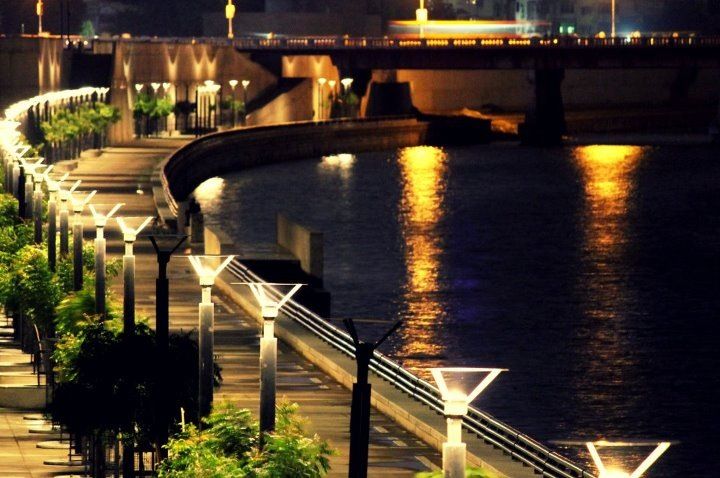 Reaching towards the southern side of Ahmedabad, you will come across the largest Lake in this city. This isn't just a serene place to check, but also a perfect picnic spot for family hangouts.
Other places to check in Ahmedabad
While driving through the city towards Porbandar, you can also check Teen Darwaza which has a special value in our history, Shah Alam Roza, that reminds us of yesterday, and Nalsarocar bird sanctuary, which is really intriguing with all those rare birds and animals.
5. Porbandar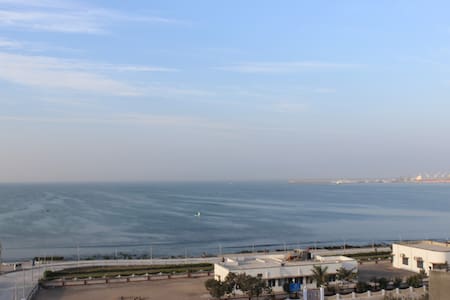 Porbandar is another important city of Gujarat because it is the birthplace of the great leader Mahatma Gandhi. Lord Krishna's greatest devotee, Sudama, was also born here — and that is why the Hindus believe it to be a sacred land as well. So, let's change the gears of your car and check the popular places in Porbandar.
6. Kirti Temple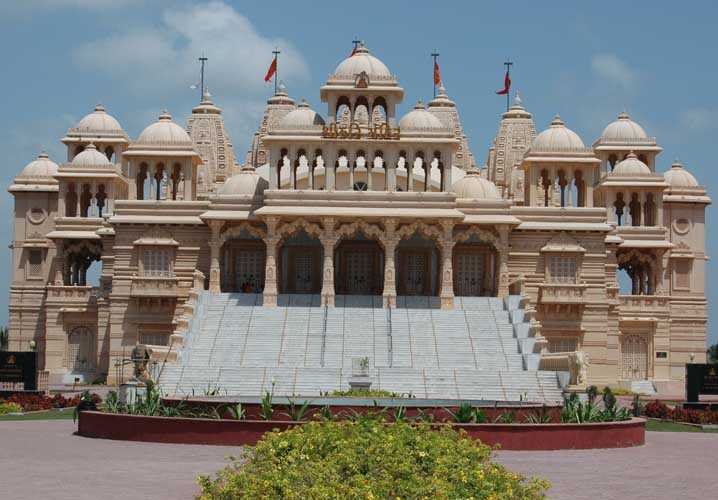 Kirti Temple is a very prominent place in Porbandar because it is a Haveli that is built on the ancestral land of Mahatma Gandhi just adjacent to his house in this city. This place is a great tribute to this national leader and also displays some of his important personal items.
7. Krishna Sudama Temple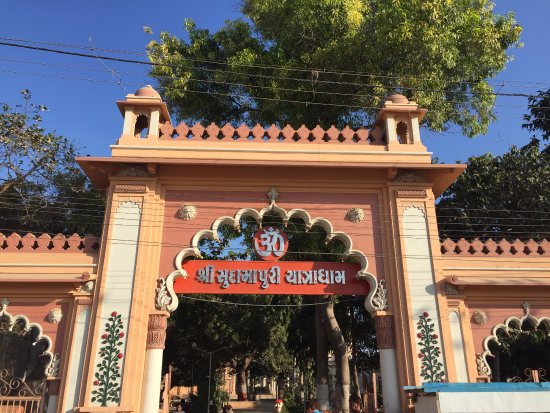 This temple is dedicated to the biggest devotee of Lord Krishna. And you will find some very interesting architectural designs on its wall and interiors. Built in the early 20th century, this is the place where devotees believe you can get rid of the sins if you cross the maze that is situated around this temple.
8. Sri Hari Temple
This is another prominent temple for Hindus in this city. It is spread across an area of 85 acres. It is a huge temple which has very enchanting greeneries around it and the temple in itself is a wonderful site to checkout.
Other places to check in Porbandar
We suggest, when you are driving through Porbandar towards Somnath, you may as well visit Porbandar Chowpatty, the famous beach, Bird Sanctuary and even the local markets. And as we know that there are lots of things to do in Porbandar and Somnath, so it's better that you plan your schedule accordingly.
9. Somnath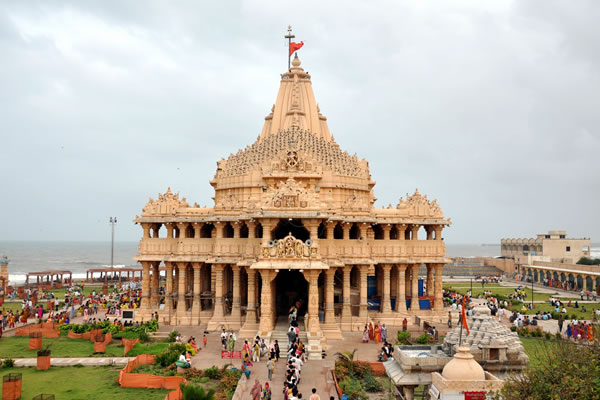 Now, after driving for about two and a half hours and covering the distance of 132 kilometres, you'll finally reach the very sacred place, Somnath. We all know the importance of this city as it has one of the 12 Jyotirlinga and that is why it is considered as one of the holiest places in the Hindu mythology. The huge line of devotees and religious pilgrims in this place is perennial. But remember, the best time to visit in and around Somnath is always during the winter when you can carry out all your religious activities calmly under a soothing sun. Let's start to check the best places to visit while you're here.
10. Somnath Temple
The Somnath temple is one of the most auspicious temples in Hindu religion. You definitely shouldn't go back home without attending the aarti time in Somnath temple which has devotees from everywhere coming for the ceremony.
11. Bhalka Teerth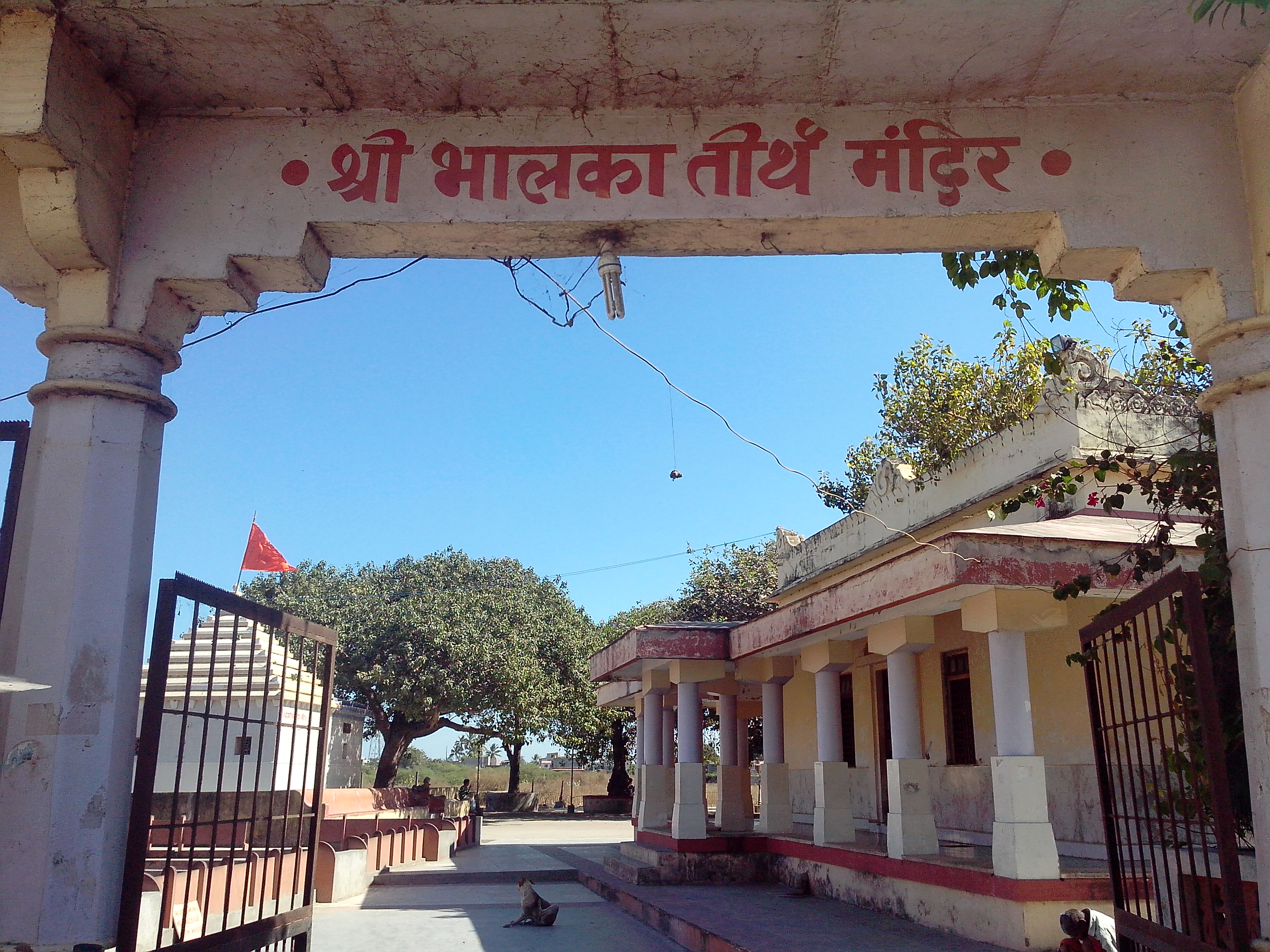 Just 5kms away from the Somnath Temple, you'll reach an important destination and temple known as Bhalka Teerth which is another auspicious location for the Hindus.
12. Suraj Mandir
All the people travelling to Somnath are awed by the excellent carving and exceptional architecture of the Suraj Mandir. It's truly a blessed location dedicated to Surya Deva and sees lots of devotees daily.
Other places to visit in Somnath
Never ever take a u-turn back towards home after visiting Somnath Temple without visiting the Panch Pandav Gufa, Parshuram Temple, Chorvad which are sacred places as per Hindu mythology, and of course the Gir Forest, where you'll see rare animal life and habitat.
We are sure that you are dead tired after covering the huge distance between Ahmedabad to Porbandar and Somnath. But after checking all these locations in your car rental from Revv, the hard work and time spent is totally worthy! What say?