History & heritage come alive as you drive to Srisailam from Hyderabad
We call it Pearl City. Hyderabad has an enchanting aura around it which hypnotises everyone who sets foot on this land. With the nostalgia of the Nizams, proud monuments and heritage architectural buildings that reminisce of the grandeur of the era gone by, and some very interesting places to visit, this city never fails to amaze us. And above all, the exquisite cuisine of this place is talked about in the entire world. Not to forget the lure of the textiles and pearls. No wonder a tour around Hyderabad can be extremely fruitful and enjoyable. And if you have a little time to spare, move on and say hello to Srisailam.
Srisailam is another magnificent historical location in India that has so many colourful feathers under its wings. Being one of the most important cities for the Hindu religion, housing the shrine of the revered Mallikarjuna, this place is always thronged by tourists. So, let's start talking about the nitty-gritty of the exciting road trip from Hyderabad to Srisailam.
Important things to keep in mind when traveling from Hyderabad to Srisailam
Best time to travel in these locations — Both Hyderabad and Srisailam witness too much heat during summers, while winters in these areas are enjoyable and pleasant. So, the best time to travel in Srisailam is during the months October to February – and that also covers the best time to cover Hyderabad too.
Distance between Hyderabad to Srisailam— If you are traveling by road, then the distance between Hyderabad to Srisailam is 214 kilometers which take approximately five hours to reach if you don't stop anywhere in between.
Types of visits recommended— You should take a tour from Hyderabad towards Srisailam if you are a history buff, religious-minded, in search of a leisure trip, or an adventurous soul.
A super interesting trip from Hyderabad to Srisailam by road. 
Visiting these two fabulous locations won't ever be a dull experience. Just ensure you have the right car, the right partner, and start on a perfect day. We suggest – commence your journey from the Nizam's city Hyderabad and head towards the land of saints, Srisailam. Read below of the various interesting locations where you can stop and enjoy your trip to the fullest.
5 Prominent locations from Hyderabad to Srisailam
Before moving out of this grand city, don't forget to check Char Minar, the most famous heritage site in the city, Golconda Fort, a truly majestic architecturally charming monument, and Hussain Sagar Lake – which is a sign of serenity and calmness. You can even have your early morning breakfast in the famous bazaar at Hyderabad and move away from the city. 
1. Maisigandi Maisamma Temple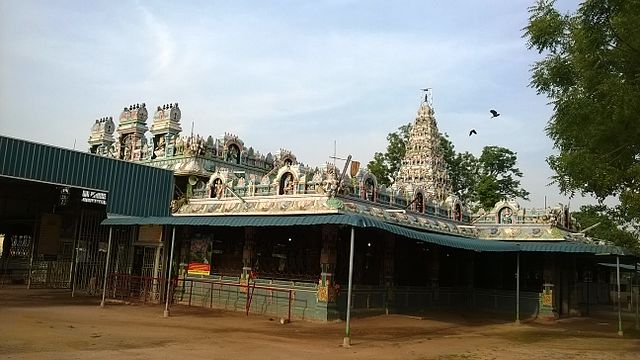 Located just around 53 km from Hyderabad and 164 km before Srisailam, Kadthalon is a marvelous place for a stopover. You'll see some of the famous temples here like the Maisingandi Maisammi Temple. The rush of pilgrims does stop at this location to pay homage to these temples and even visit the Maheshwara Pyramid. Take some time to breathe in the fresh air of this place and offer prayers before heading towards your final destination.
2. Srisailam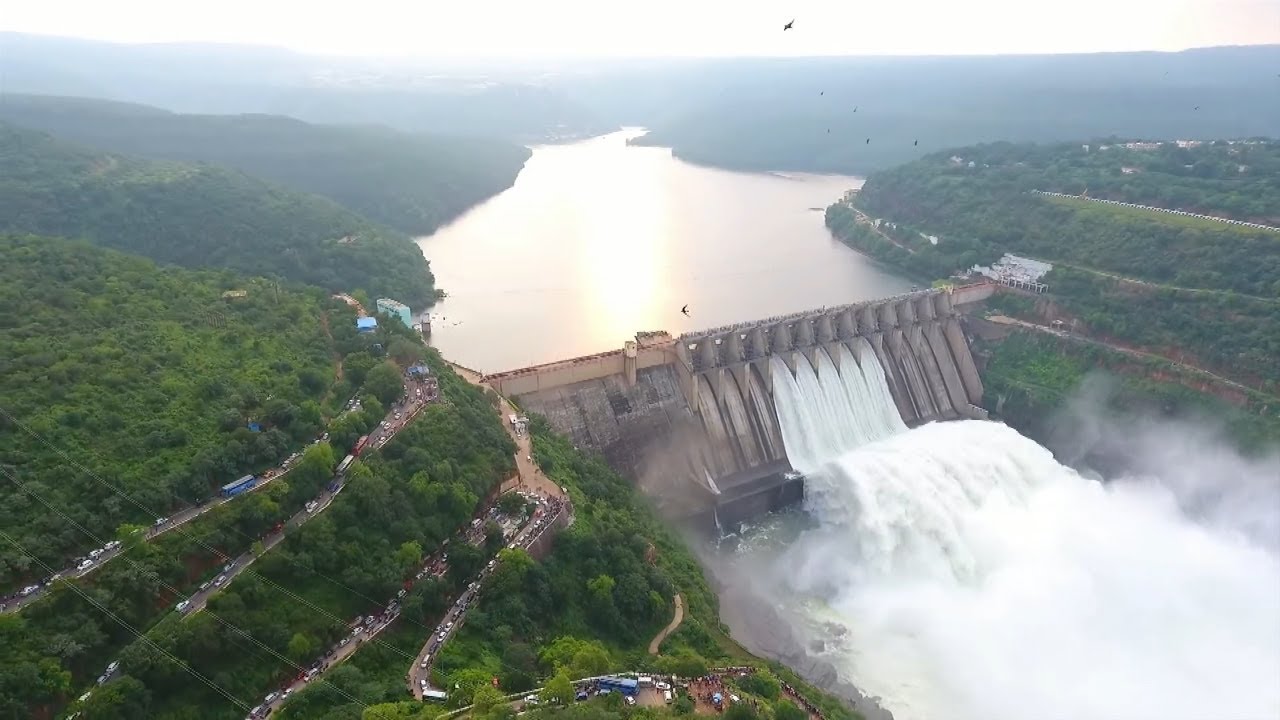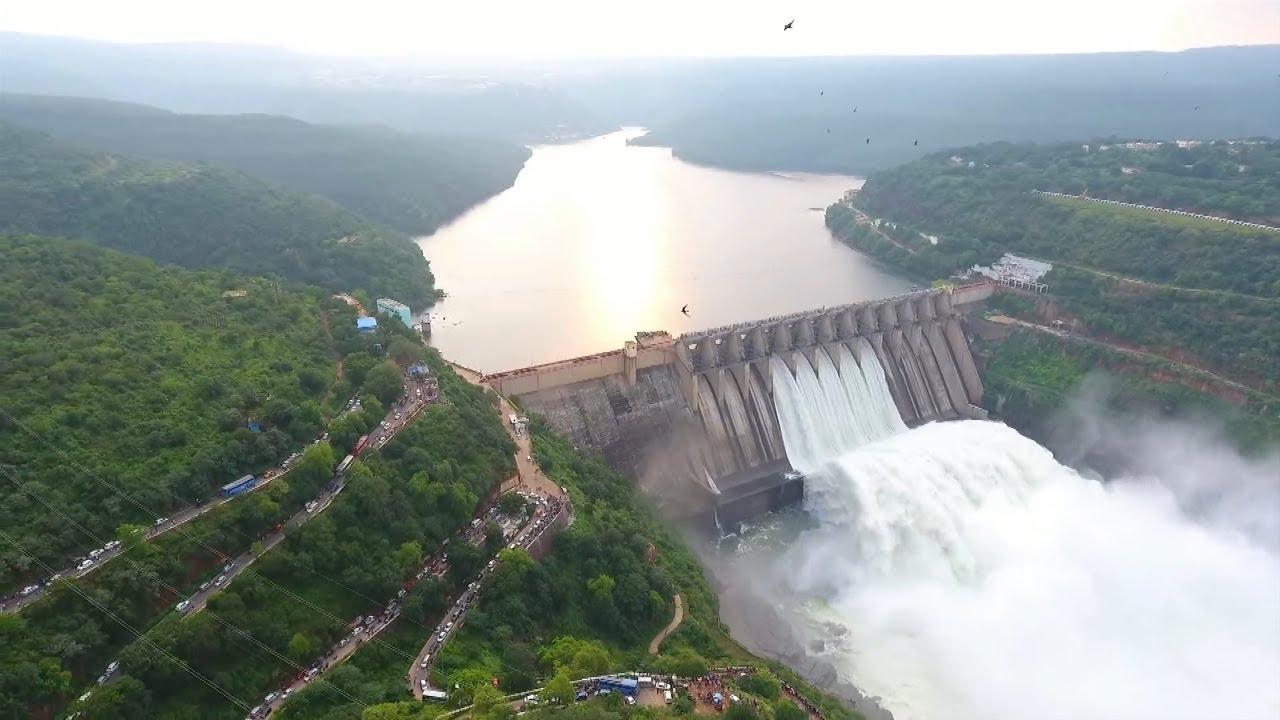 Now, after a drive for around 2 hours, you will finally reach Srisailam. We couldn't describe enough the religious importance of this place. From the diverse temples to the calm lakes and more, it has everything you desire for a perfect trip. So, let's start checking the very best places to visit in Srisailam.
3. Mallikarjuna Jyotirlinga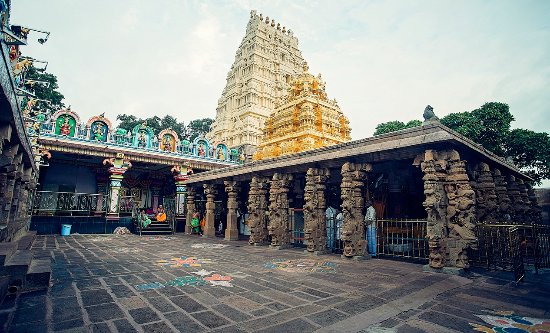 It is quite obvious that your trip to Srisailam can't be complete without a visit to Mallikarjuna Jyotirlinga Temple. This popular site is also called Shakti Peetha as is frequented by believers and devotees throughout the year. The temple that is dedicated to Lord Shiva and his wife Parvati has an aura that reverberates with reverence. While you are in this divine location, do take part in the religious activities to get spiritual peace and tranquility. 
4. Nallamala Hills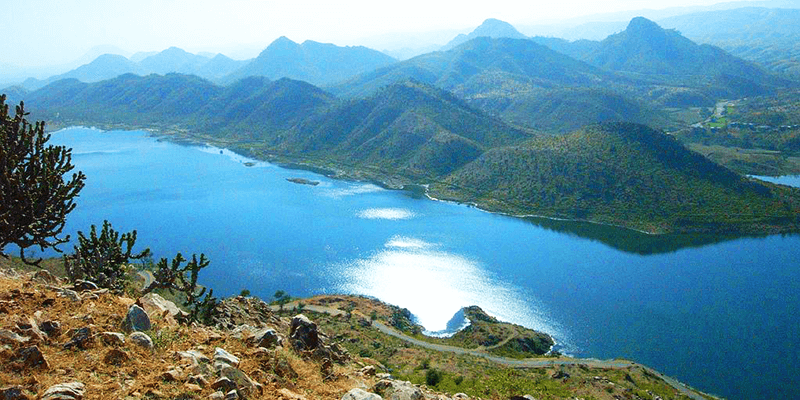 OK, so you are religious and you found the temple the best thing that could happen to you. But what about your adventurous partner? They would obviously be wondering about the other things to do in Srisailam! And for them, Nallamala Hills located in the outskirts of the city is certainly good news. They can enjoy adventurous activities like trekking, mountaineering, rock climbing along with scenic view.
5. Shrikareswara Temple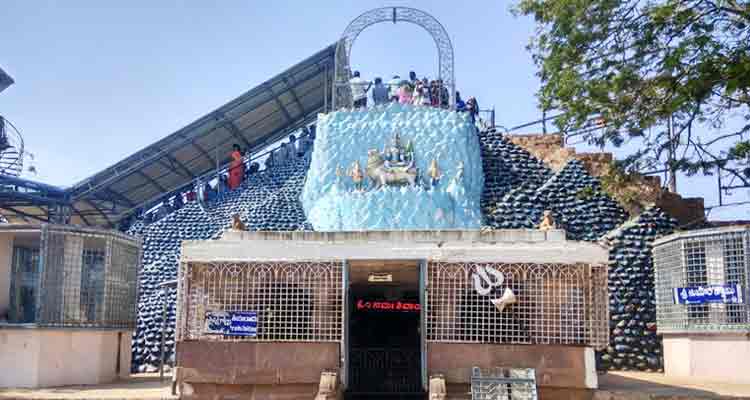 Out of all the other temples in Srisailam, Shrikareswara is divine and unique. It's located at the highest point of the city and is dedicated to Shrikareswara Swami who is said to be watching the town and the River Krishna flowing over here from the top. It's a common belief that you can get rid of all your sins if you visit this famous temple.
Other important places to check when in Srisailam
There is a never-ending list of famous tourist attractions in Srisailam. Ensure to visit as many of these when you are here. The Nagarjunsagar Srisailam Tiger Reserve is a very intriguing location to check if you want a rendezvous with the big cats and other rare animals in a natural habitat. Also, you shouldn't miss — the Akka Mahadeva Caves where nature herself has created a Shiva Linga, and the Srisailam Dam over River Krishna which has the second-largest hydroelectric station in the country. 
Yes, we agree that the charm of the festivals in Srisailam and visits during that time can be an extraordinary experience. But even if you manage to drive towards the city on regular days, the city never seizes to amaze you with all its grandeur and charm. And same goes for Hyderabad that marries tradition with modernity. What you now require is to check the car rentals in Hyderabad from Revv and have a fabulous time driving through the smooth roads of the city.