Dip in Divinity by Traveling From Delhi to Varanasi by Road
How often do you feel like travelling to a location that provides you inner peace and even exudes positive vibes? Well, most probably it is almost each month. But sadly, we can't take out so much time out. The hustle and bustle of daily urban life at times drains out all our energy. It is then that we seek solace in a sojourn. 
Luckily, we Indians are blessed with natural delights and religious places in every nook and corner. And if there is one place where you shall feel calm while watching the sun rise, happy while paying homage, serene by the side of the River Ganges, energised while performing devotional rituals, and sign off the day with a placid sunset – then that place is Benaras or Varanasi. This city is everything that you may think of — colours, life, religion, spirituality, and even cultural heritage (not to mention delectable cuisine and world-class handloom and handicrafts. So, this year when you are thinking of taking some time off and go for a devotional journey, we would suggest you that you drive to Varanasi from Delhi.
Top things to keep in mind when travelling to Varanasi from Delhi
Best time to visit Varanasi — The best time to travel from Delhi to Varanasi is October to May. Avoid travelling to this destination during the monsoons unless for any special religious occasion.
Things to do in Varanasi — There are loads of activities awaiting you at this city, but the top things to do in Varanasi include enjoying the grandeur of the city, attending the religious Puja and aarti, visiting the temples, heritage sites, and even exploring the town on your own (not to mention shopping and eating).
Distance between Delhi to Varanasi— The distance between Delhi to Varanasi is around 821-877 kilometres and takes around 12 hours to 16 hours to reach depending on the route you take.
Best route from Delhi to Varanasi trip — The best route from Delhi to Varanasi trip is the one that starts from Delhi and takes you to Agra, Kanpur, Prayagraj and finally to Varanasi.
Places to visit between Delhi to Varanasi 
As you are undertaking one of the best trips of your life, do stopover at the best places to visit between Delhi to Varanasi listed here:
1. Vrindavan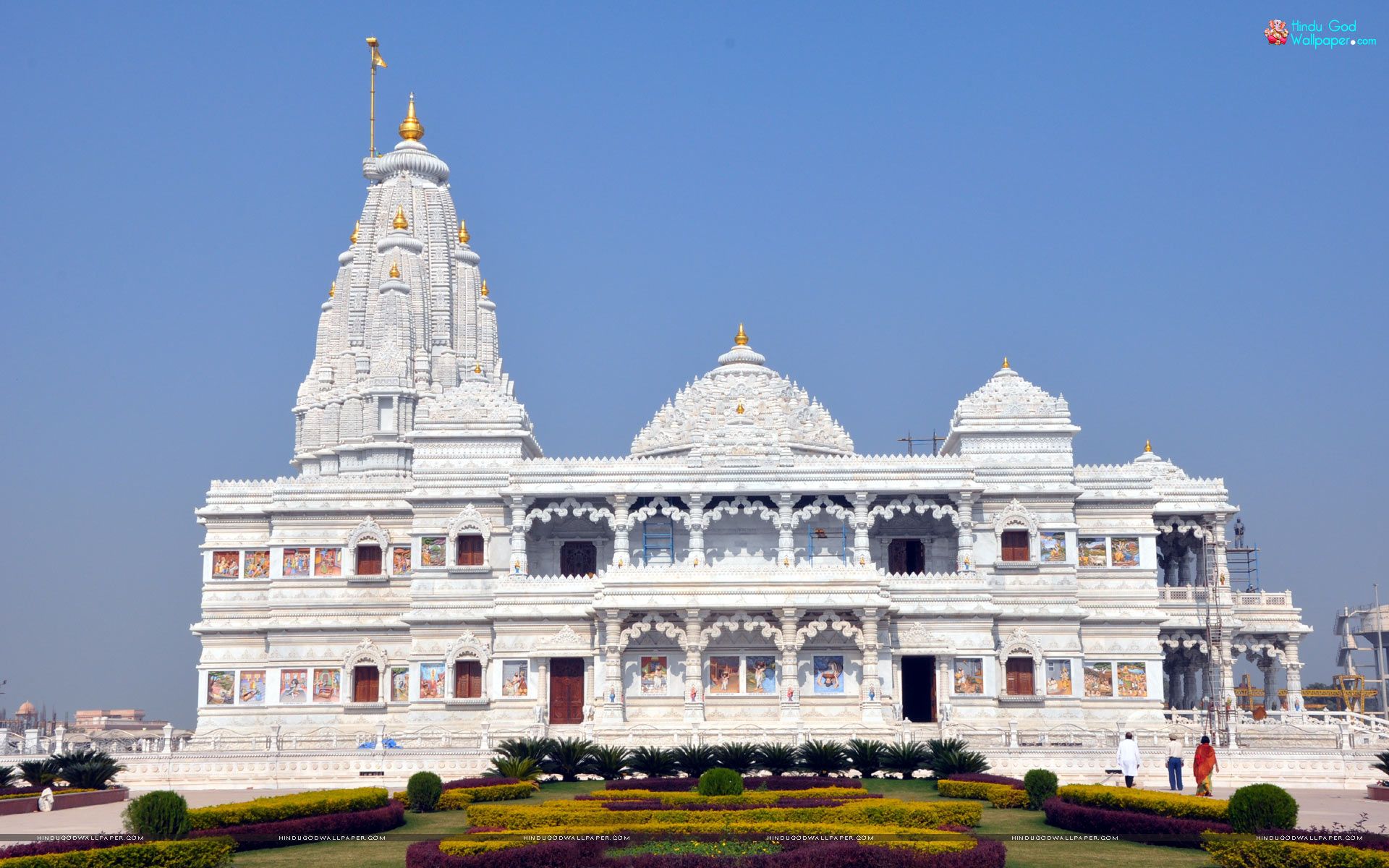 One of the most amazing places that comes on your way while you travel towards Varanasi is Vrindavan. Dipped in cultural heritage and full of simplicity, this town has a special aura in itself. Stay here for some hours to enjoy the rustic Indian town and even devour the scrumptious cuisine.
2. Agra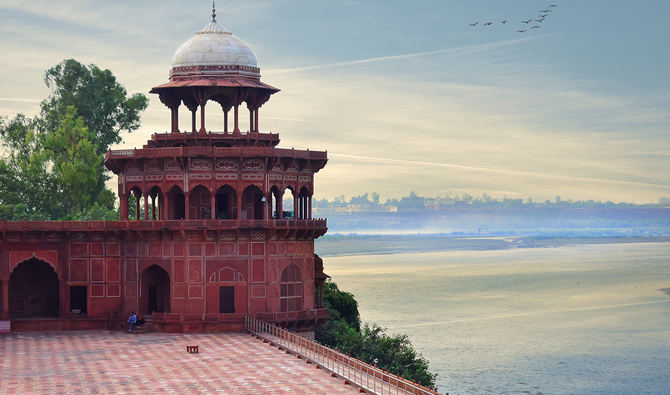 As you are driving from Delhi, you are sure to reach Agra on your way. Stop at the famous monument of the world, Taj Mahal, and click some enticing pictures over here. You can also enjoy a stroll at the markets in Agra and taste their cuisine before you move ahead.
3. Lucknow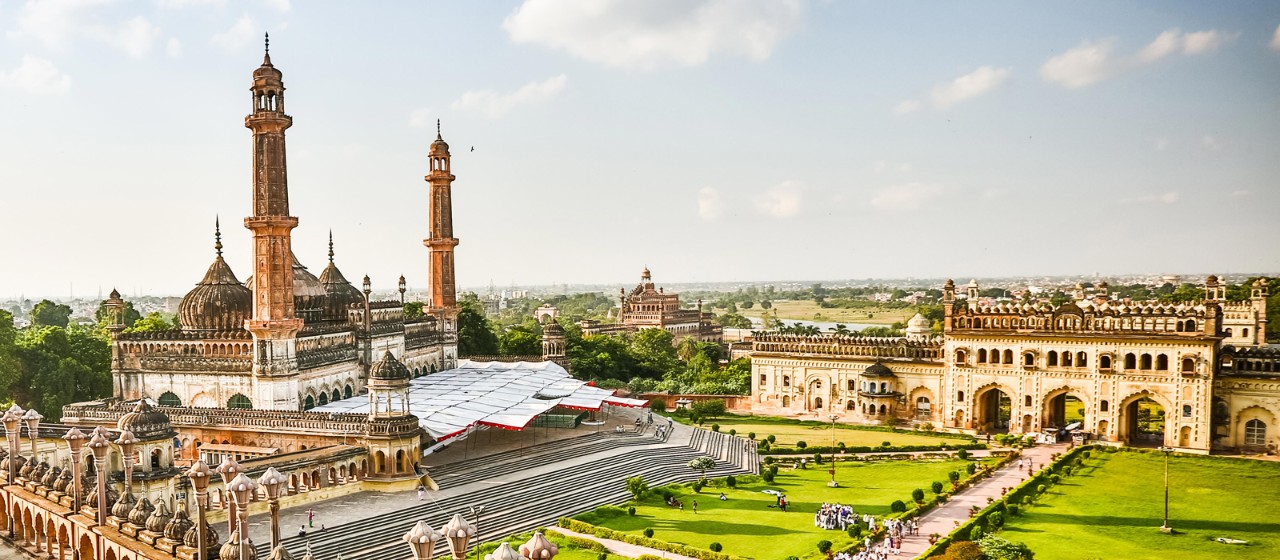 Stopping at Lucknow in between your journey would be the best decision you could take. This town is known for its political importance and also some of the famous monuments like the Jama Masjid and the Lucknow University and of course the enticing food and textiles. You can enjoy all these for a few hours before steering your car away from this location.
Attain extreme Salvation and joy as you visit Varanasi from Delhi!
When you commenced your road trips from Delhi to Varanasi, did you think the journey itself would be so fruitful? Now just imagine the experience you would have when you actually visit this enriching and devotional city of the country. And to add into your experience, don't forget to visit all these locations that we have listed below when you are at Varanasi.
4. New Vishwanath Temple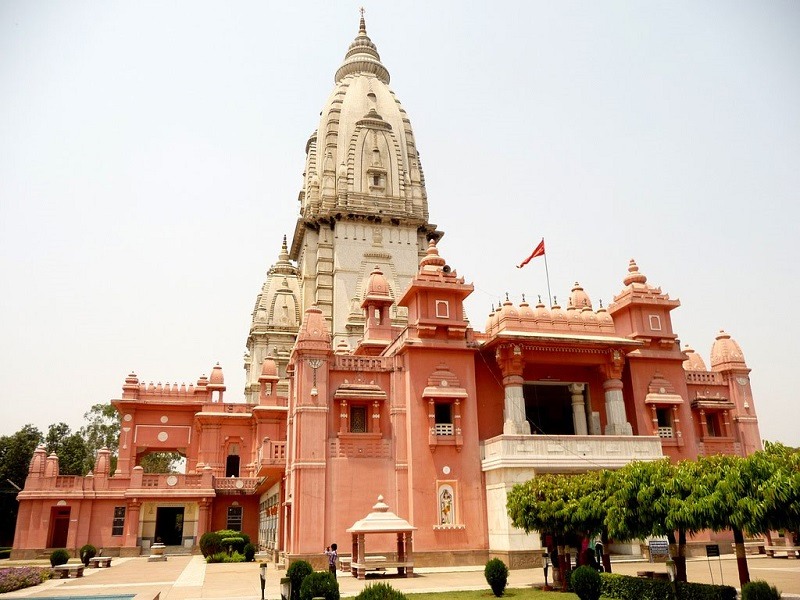 You would have definitely heard about this new temple complex built in Varanasi in the Banaras Hindu University. The oldest Vishwanath Temple is one of these seven revered ones and is considered as one of the most iconic temples and one of the most popular tourist destinations of this town. Visit this temple during your stay to attend the morning and evening aarti scheduled here.
5. Kashi Vishwanath Temple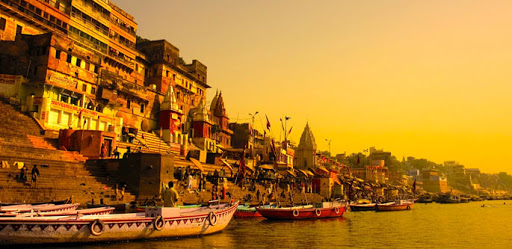 You just couldn't imagine visiting Varanasi and returning from there without paying homage to the famous Kashi Vishwanath temple in this town. It is considered to be one of the top attractions of the place. This temple is around 3500 years old and consists of one of the 12 Jyotirlingas and prominent Shivlinga. So, you can imagine the rush of devotees you would see when you visit this temple. And do you know what is the most important feature of this temple? It is actually covered in gold in most of its parts. And some people also believe that when you visit this temple, you get your soul cleansed from all sins instantly.
6. Durga Temple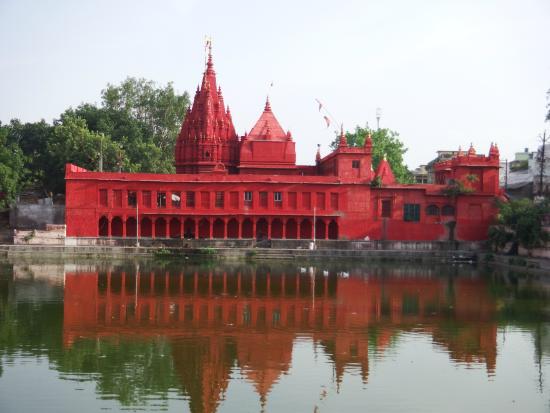 An epitome and symbol of feminism, this temple is especially dedicated to the female goddess Durga. The deity here is believed to have appeared by divine grace. And what's more, it was also established by a woman – Queen Bhabani of Natore. Apart from this, you'll see lots of monkeys during the daytime at this place and that is why it is also called a monkey temple.
7. Dashashwamedh Ghat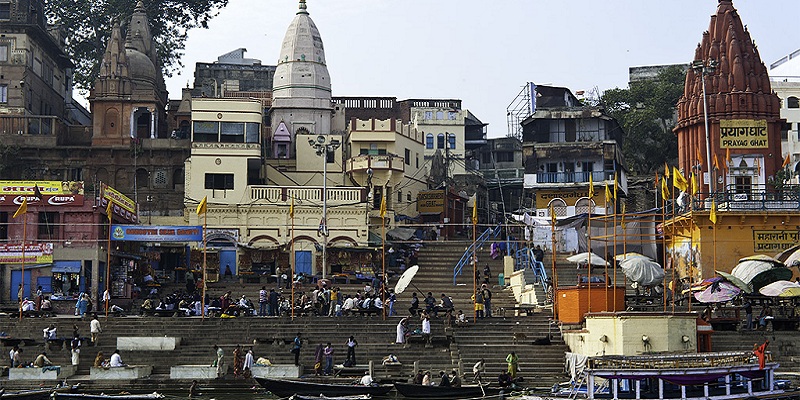 If you really want to see the most iconic places to visit in and around Varanasi, then don't miss driving to the Dashashwamedh Ghat. This is one of the oldest ghats of Varanasi and probably the one which you always see in the movies featuring the River Ganges. They say when you take a dip in the water near this ghat, you actually purify your soul from all the sins. That is why the rush of devotees and believers at this ghat is truly incredible throughout the year.
8. Manikarnika Ghat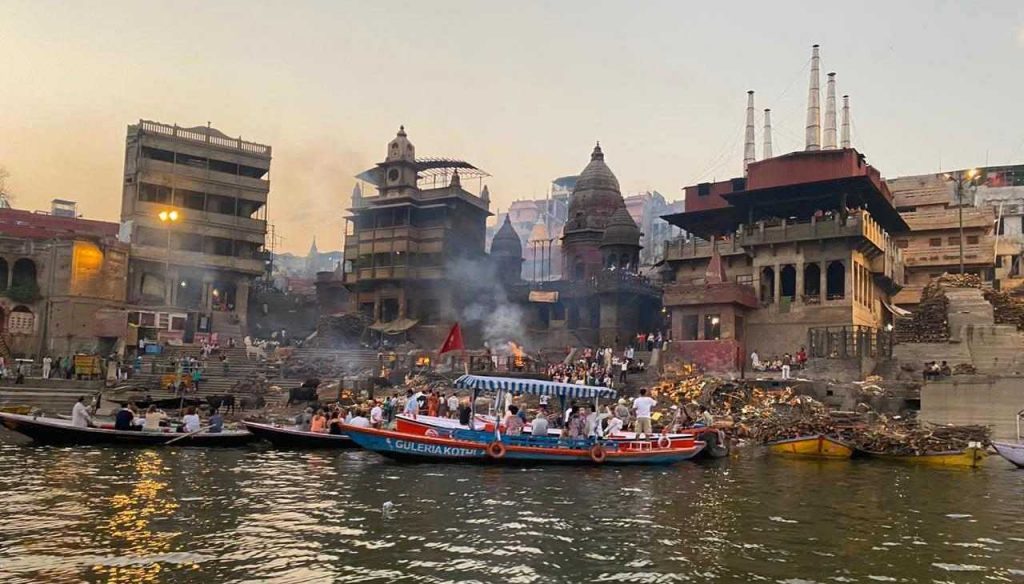 This Ghat is actually very prominent in this town because it is also a famous cremation centre of the city. They say that all the devotees who died in this pious and religious town are buried here and attain their salvation.
9. Tibetan Temple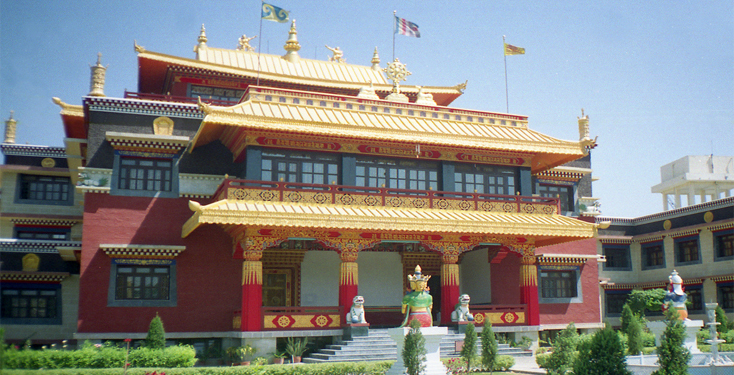 Having an exclusive architectural importance of authentic Tibetan style, this temple is more of a tourist destination than a religious place. Lots of tourists visit this town to marvel at its unique architectural feature, and yes, you should pay homage here as well.
With the help of a car rental from Delhi, you can easily visit all these prominent temples of Varanasi and even explore the town up close and personal. And if you feel anything is left unexplored, and then do visit the Tulsi Manasa Temple where saint Tulsidas wrote his great verses, the very beautiful Sankat Mochan Hanuman Temple, the exclusive Ramnagar Fort, and the intriguing GyanVapi Well.