Plan a Foodie Expedition in The Streets and By-Lanes of Delhi
For foodies, even travel experience to a new destination is all about the culinary experience at that place. And if you love experimenting new places and their distinct cuisines, then this post is certainly for you. What is the joy of discovering a new city or a location when you can't peep into the lifestyles of the people residing there and taste their amazing cuisine? So, no matter where you go, don't ever skip the local food, and learn about the unique way in which it is prepared.
Let's talk about the capital of the country — Delhi today. It is a fascinating place which has some very unique infrastructure, special cultural offerings, a totally captivating heritage inheritance, and some mind-blowing sightseeing places. So, that was Delhi — and it is known as "a place of the people of big hearts". But how do you know if these people are of big hearts? Well, you would never go hungry in such a place. So, the next time you take a road trip to Delhi, apart from exploring its monuments, historical and political buildings, and the amazing entertainment spots, also try their lip-smacking cuisine.
Top things to keep in mind when travelling to Delhi for an amazing food experience!
Best time to travel Delhi — Your road trips in Delhi should only be during the time when the weather is clear and pleasant– that is from October to March — so that all the street food stalls are active, and you can enjoy them well.
Top spots to visit in Delhi 
No doubt we are talking about the best food experience in Delhi, but you should not even miss any place to visit in Delhi –like the ones listed here:
1. India Gate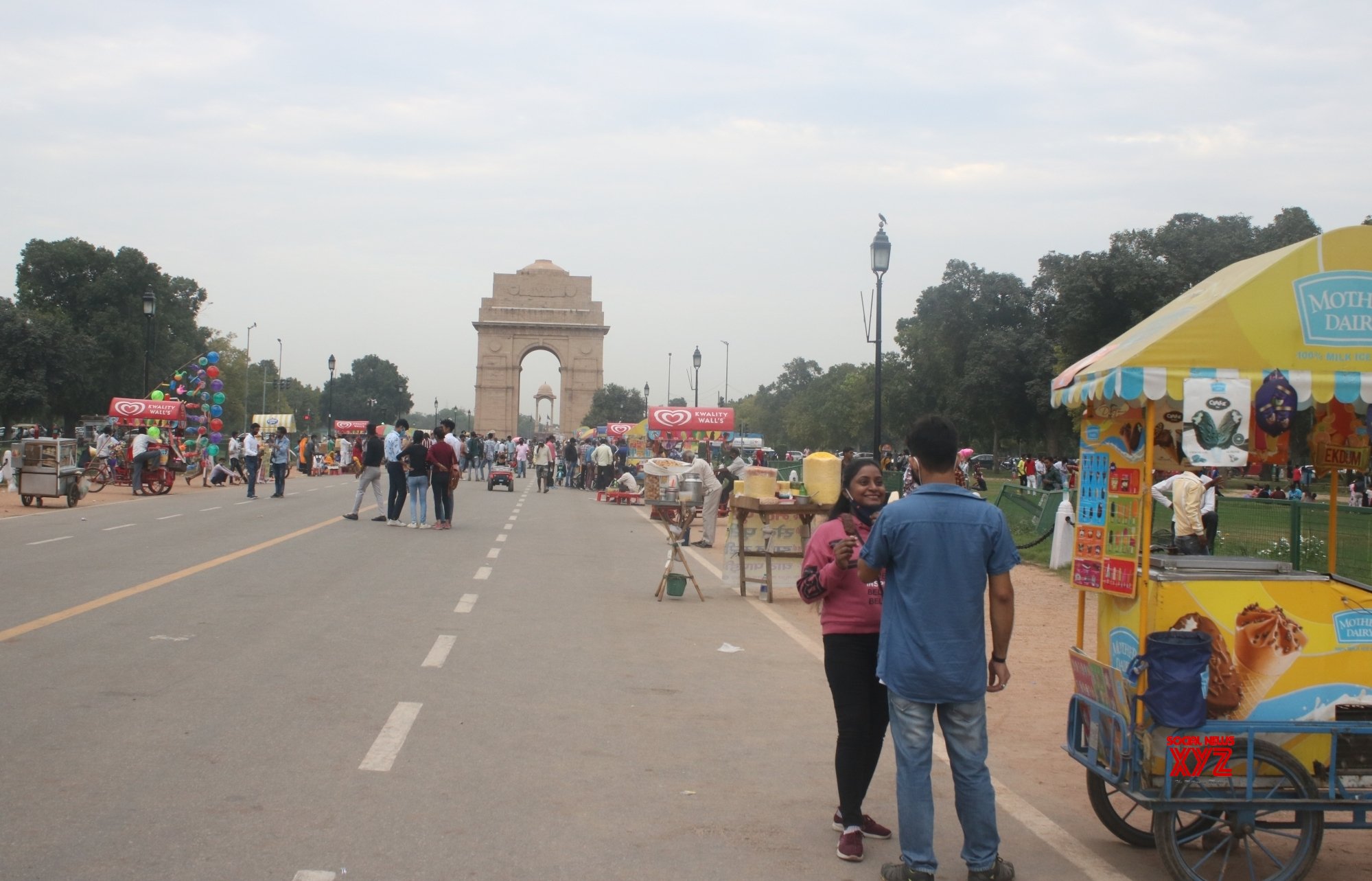 It is a totally dynamic historical building in Delhi that attracts tourists like a magnet. It reminds you of the historical struggle of the Indian soldiers and that is why it has this prominent place in Delhi.
2. Humayun's Tomb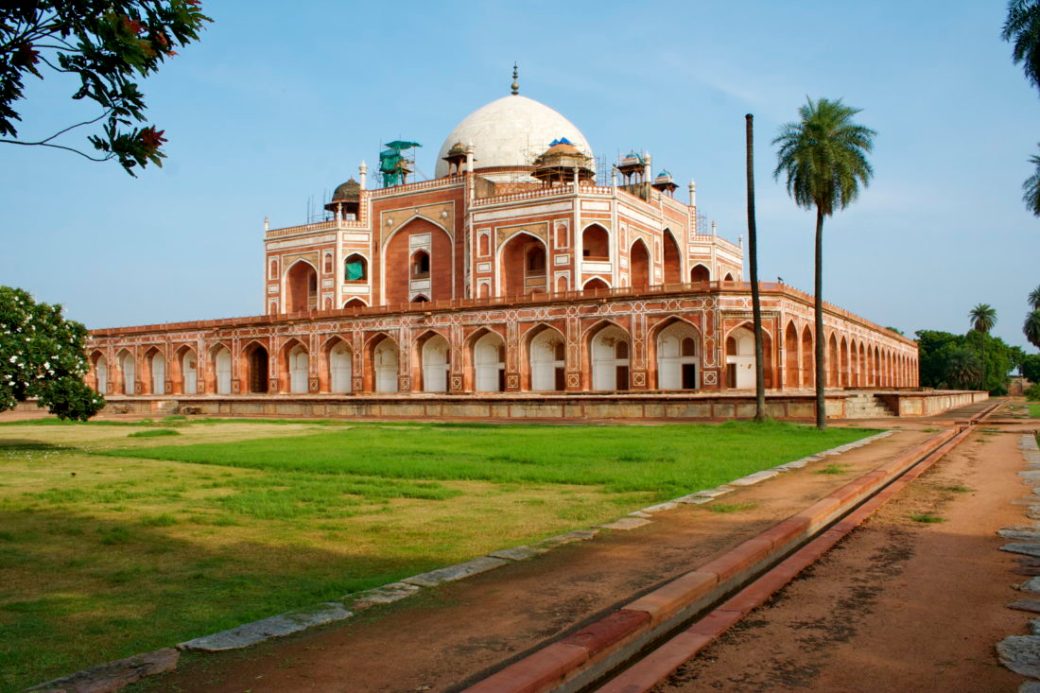 Humayun's Tomb is a glorious royal building that reminds of the great Mughal ruler and his ultimate power in Delhi. With classy and astonishing architecture, it's a flag bearer of Mughal grandeur and Persian heritage.
3. Qutub Minar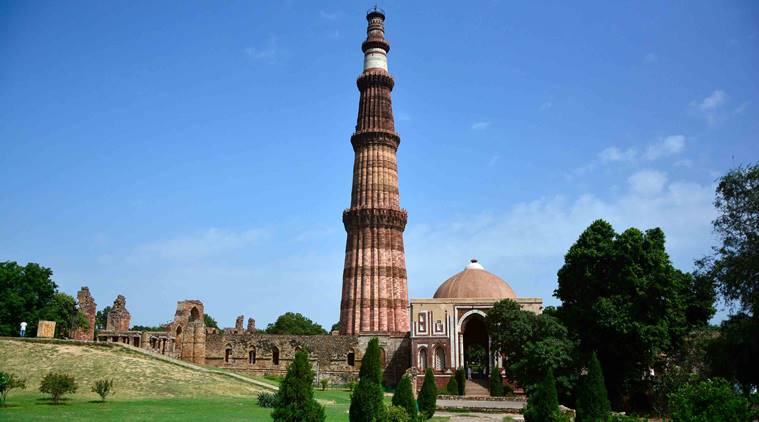 Who doesn't know about the Qutub Minar? It is a historical building that is probably the tallest one in Delhi. It's a famous UNESCO world heritage site built with red sandstone and exquisite marbles. 
4. Red Fort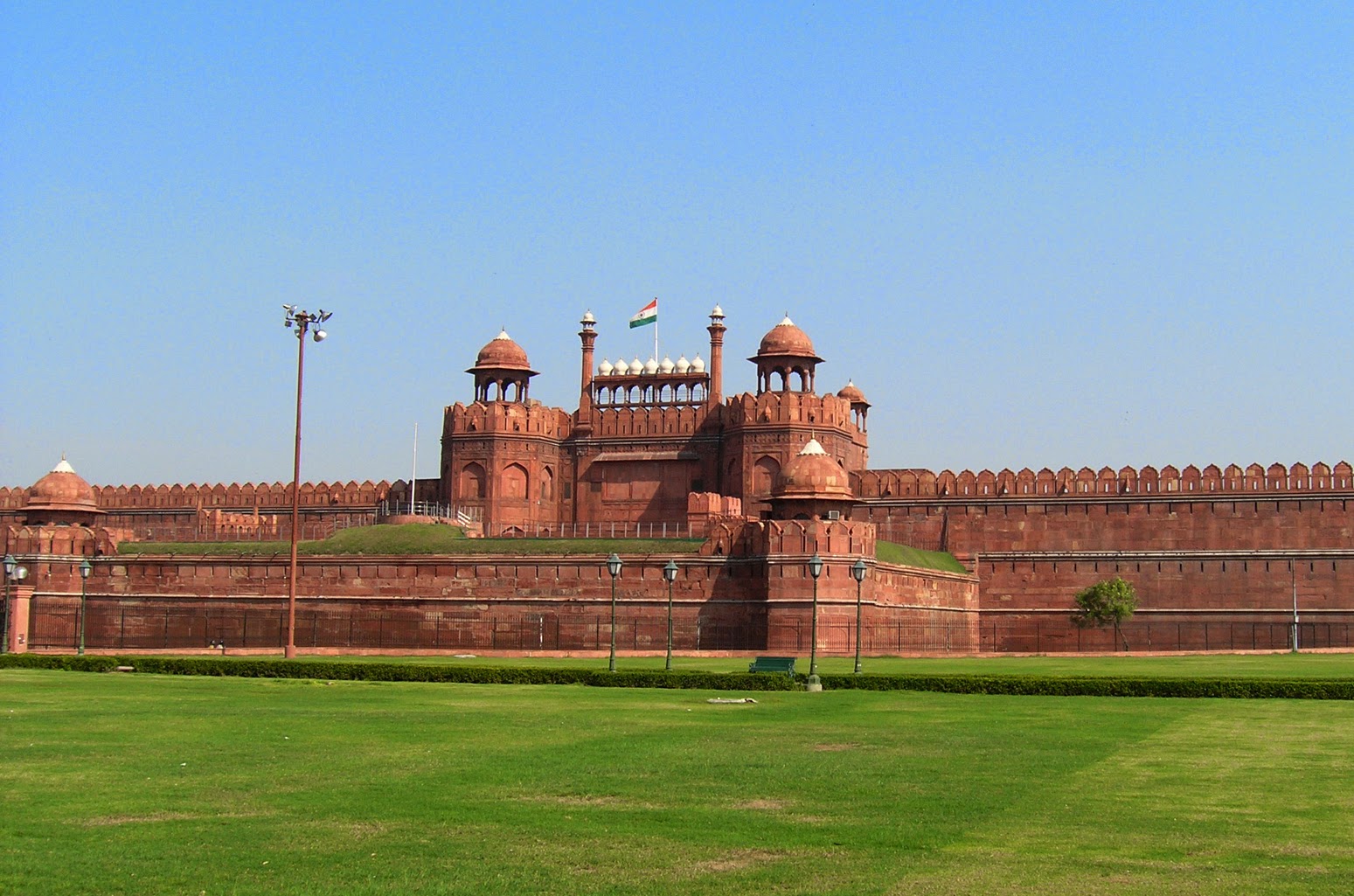 Another culturally blessed building in Delhi is the Red Fort. The grand Fort with so many sections and a vast area showing exclusive architecture is surely a must visit for any tourist who hits this place.
5. Lotus Temple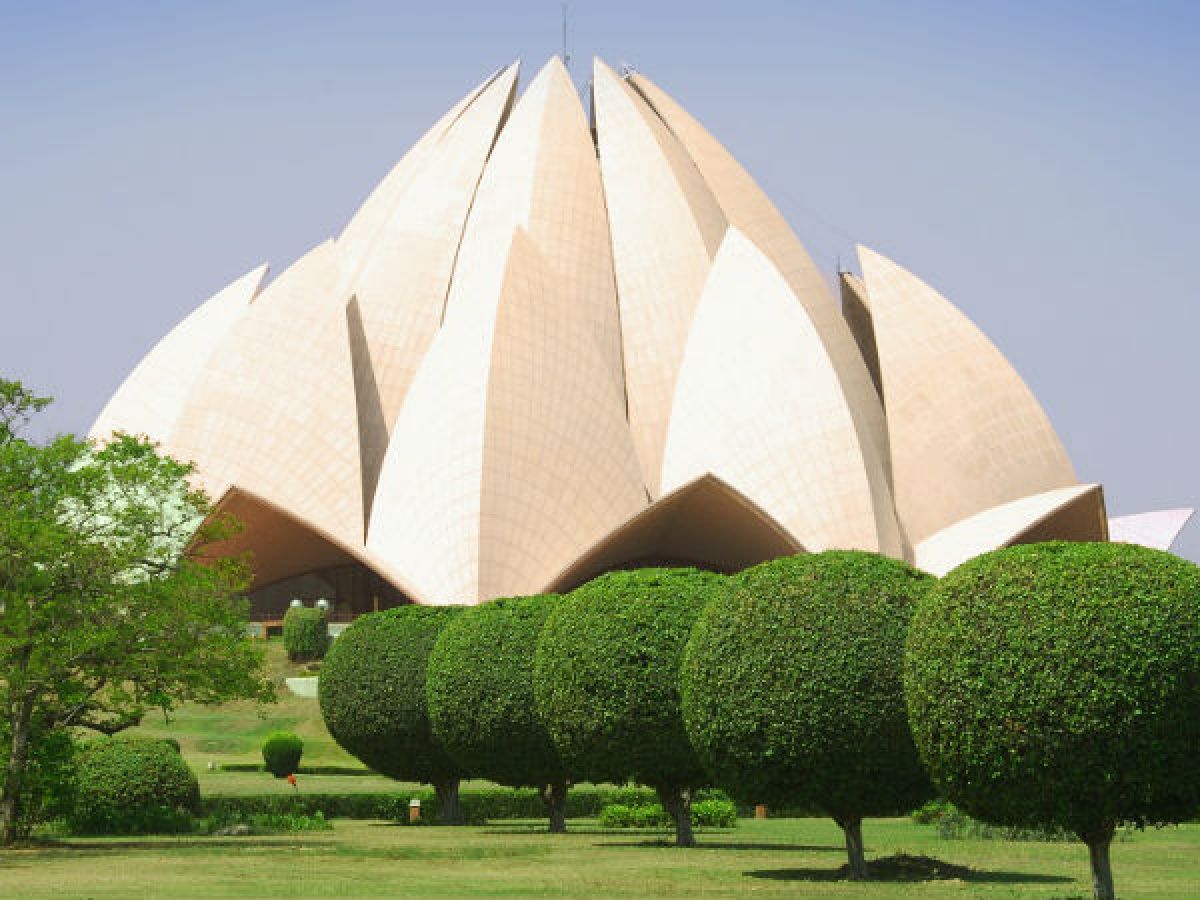 When you travel to Delhi, don't ever miss to explore the Lotus Temple. With a lovely Lotus shape, a white coloured one, this temple has a distinct presentation that attracts tourists all around the year to this place.
Get the best culinary experience of your life by visiting Delhi dilwalon Ki.
Delhi is incredibly blessed, agreed. But you wouldn't believe the astounding culinary offerings of this place. We can call it more than blessed when it comes to the scrumptious street food and the ravishing fine dining experience. If you want to explore all of Delhi, then just keep reading.
1. Old Delhi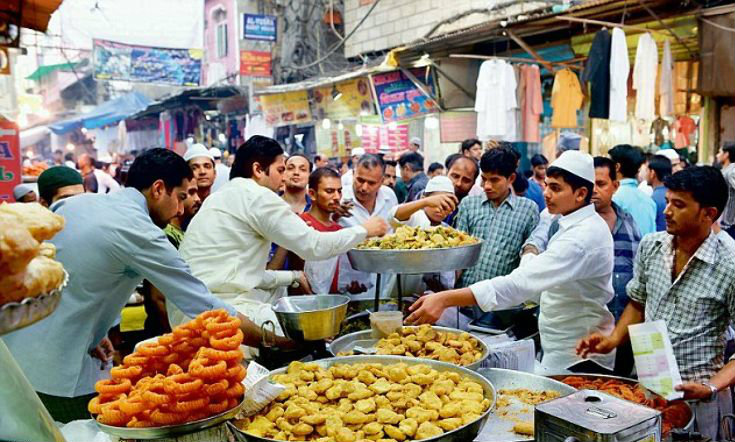 Old Delhi might not be that contemporary and wouldn't have a state-of-the-art infrastructure like New Delhi, but it certainly has a rich experience for the foodies visiting here. Love jalebies and dahi bhalles? Yes, all these are the inventions of Old Delhi that travelled all across the country's food places later. When you are visiting, don't ever forget to enjoy the street food in Delhi. Do visit the Ghantewala Halwai, Haldiram, Tiwari and Brothers, and Lotan Chole Wala when you are here.
2. South Campus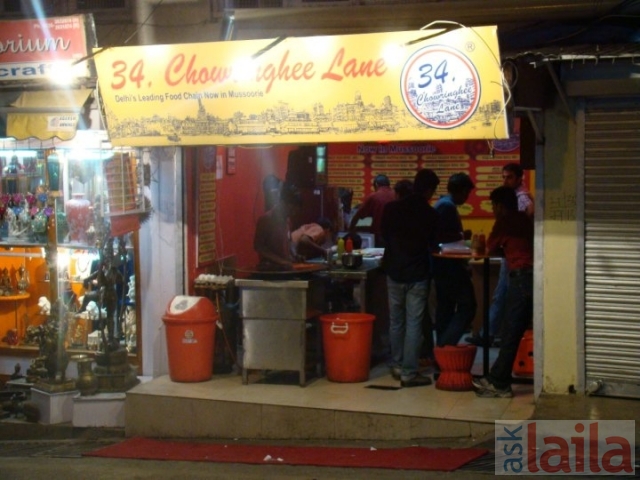 If you want to taste exclusive flavour of North Indian food in Delhi, then visiting South Campus near the Satya Niketan is essential. You'll love the unique restaurants and cafes located here like the Chowringhee Lane, QD's Echoes, Big Yellow Door, and Vadapav Junction.
3. North Campus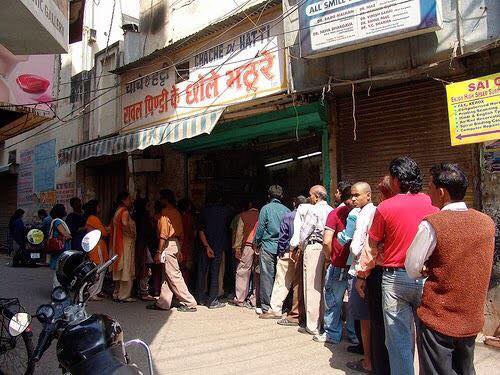 So, the North Campus is also in the list of places of the famous food in Delhi. Buzzing with lots of students and foodies, you can enjoy some very enticing street food, snacks, and regional cuisine at this place. And the famous spots here like the Momo's Point, Chachu Di Hatti, Bamboo Hut, and South Indian Café are a must visit.
4. Hudson Lane
Just nearby the North campus area, you will reach the Hudson Lane. It is especially famous for some exclusive cafes, stalls, and restaurants serving continental, international, and Indian cuisine. And what's more, you can enjoy all these within your budget range. So isn't this amazing? And if you want some references for the best places to visit here, then the Woodbox Café, QD's and Ricos are the best.
5. Pandara Road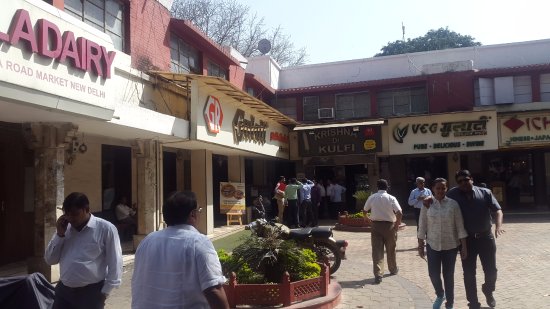 When you have visited the India Gate, head straight to Pandara Road for the best dhabas and food outlets around Delhi NCR. There are innumerable options for both vegetarian and non-vegetarian foodies. The best outlets at this road are Chicken Inn, Pindi, etc. And the best pick to try here are Galouti kebabs, Ichiban, Pindi Chole, and more.
6. Jama Masjid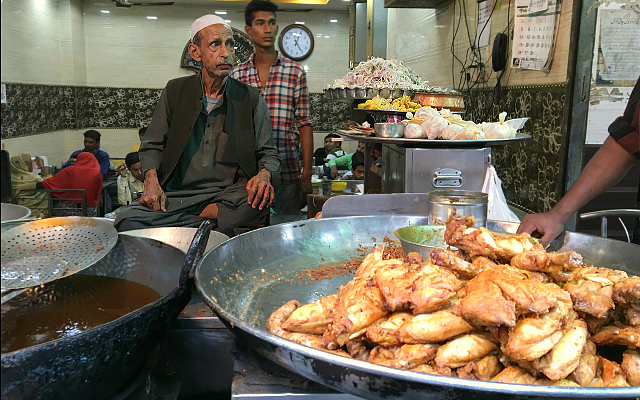 If you are a non-vegetarian food lover, then Jama Masjid area is a paradise for you. North Indian food lovers are especially in for a treat for the famous Nihari, fried chicken, seekh kebabs and more such delicacies that are served here. You'll just love the grilled chicken and other treats here along with the rich Indian desserts like jalebi and rabri.
7. Nizamuddin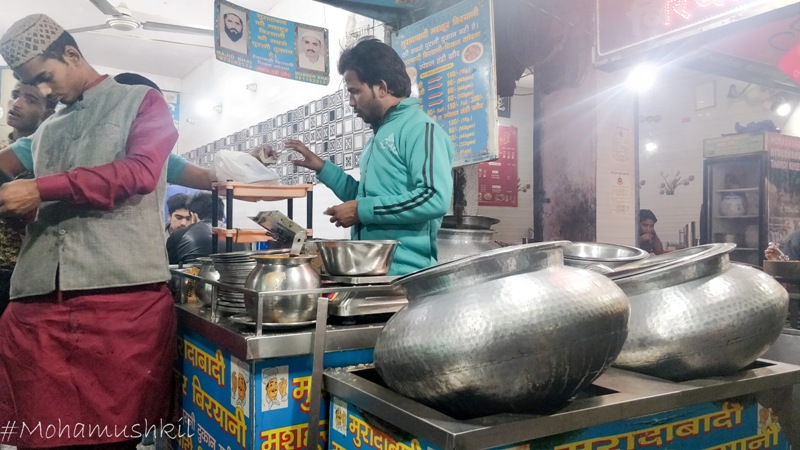 Nizamuddin is a very famous centre of Delhi. And there is this special corner dedicated for the non-vegetarian foodies. You'll get to devour different types of succulent kebabs and delicacies at street food stalls here. Especially known for the late-night food places in Delhi, this corner has the best grills and tandoors to offer your taste buds.
These destinations are surely the most exciting and tempting food places for foodies visiting Delhi. There are also some very amazing and famous restaurants and cafes in Delhi — like Safdarjung Enclave for the best royal cuisine in Delhi, Khan Market for the best street food, Bade Miyan Ki Kheer near Chandni Chowk (and the various other street food stalls at this Chowk) are worth trying as well. With your car rental in Delhi, you'll definitely reach all these eateries easily and enjoy all the enticing cuisines.