Road Trips from Kolkata to Sundarbans
Wildlife is so captivating that it has a unique way to cast a spell on you! Those dangerous four-legged species, their own way of finding prey, their ways of living in tandem with the ecology, the greenery that cradles them all with the care and caution of a mother's lap – all of it is known to intrigue many people. Wildlife enthusiasts spend days watching the flow of life in a jungle, and ace photographers are known to wait for hours without moving an inch to capture award-winning still shots and videos. You may not have the patience or endurance of this level, but all the same you may want to enjoy the thrill of a super wildlife sighting in their natural habitat. Add to that the trill of cruising in a motorboat meandering your ways amidst mangrove trees. By now you surely have guessed where you can experience all this at one go! Of course, at the Sundarban National Park in West Bengal. A UNESCO world heritage site spread across an area of 10,000 square Km, it has more than half part of it in Bangladesh, and a good area of around 40% in India.
The vast jungle of mangroves having the largest number tigers in India is also a home to various other rare, dangerous and diverse species. You can also get a bonus visit to Sajnekhali Wildlife Sanctuary that is in the park's buffer zone dedicated to exclusive bird watching in the area. This area is restricted for locals and you can only access this national park through waterways. So, when you decide to take a trip from Kolkata to Sundarban by car, you'll have to travel to Godhkhali Jetty to move further.
Quick tips to remember:  
Distance from Kolkata to Sundarban — If you calculate the average of Kolkata to Sundarban distance, it's 102 Km in total.
Time required to reach here via car — 4 hours
How to reach Sundarban by car?
Sundarbans is easily accessible through airways and trains, but the best and most convenient option to travel towards the national park is via a car. We recommend— you rent a car rather than taking your own for the Sundarban tour from Kolkata, as you have to leave it in order to take a boat ride from the Port in order to reach the area. To reach the Sundarban National park, start from Kolkata in a car, and then head towards Canning to Sundarban by boat, which you can board from the nearest boat launch service provider available in the town.
Best Tourist Attractions in Sundarban 
This world's largest mangrove forestation has lots of gems in its treasure trove, waiting to be unveiled! While you are here for a weekend Sundarban  tour from Kolkata, you'll get a chance to explore everything – from rare and special animal life, old and heritage temples, even rare and incredible aquatic species like dolphin, see mangrove trees up close and personal, experience life and living in rustic villages, and the list can be unending! You just hop in your car and wait for the best to be discovered by checking the following to-do list at Sundarban.
1. Spot the Bengal Tiger in the National Park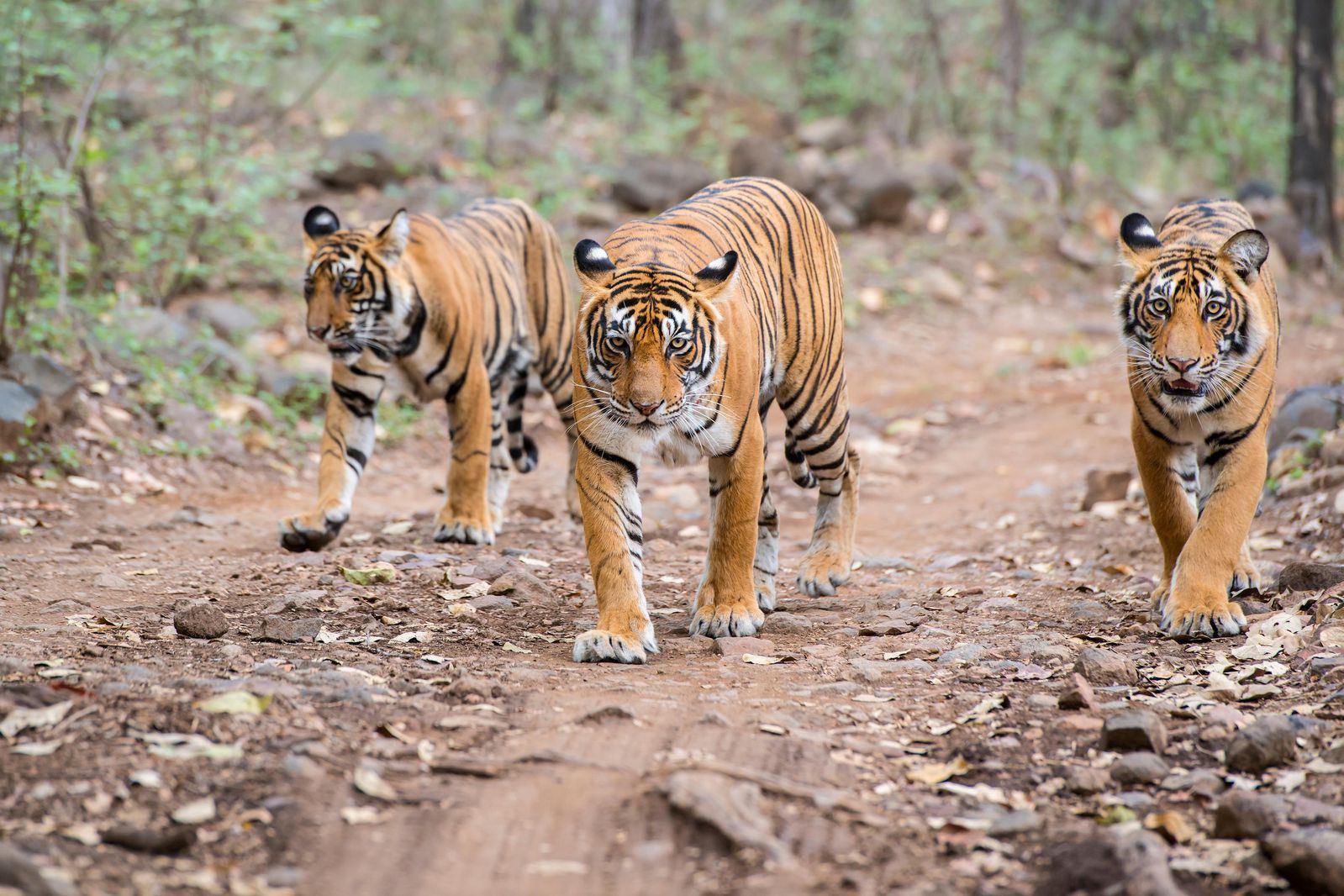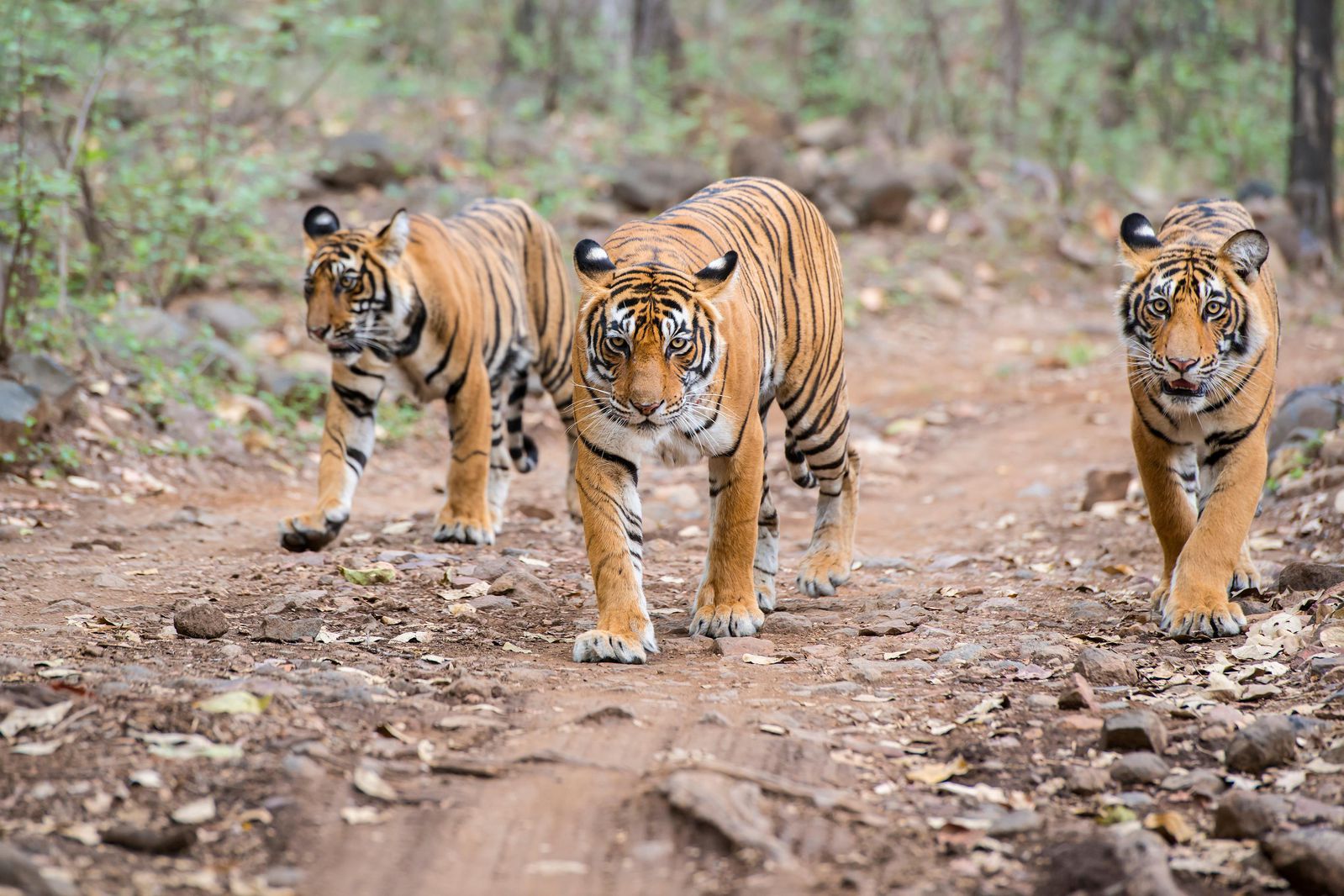 The very rare and special species of the Bengal Tiger can be easily spotted in this park. You can take a boat ride and travel through Sundarban National Park meandering your way through all the creeks, canals and waterways. This journey in itself can be truly enchanting with all those mangroves and lush forests coming in view from the river. And if you are really lucky, you can spot not just one, but a few more of these rare tigers while you tour in this area. Pug marks and stories from the boatmen would further add enrichment to this trip.
2. Bird Watching in Sajnekhali Bird Sanctuary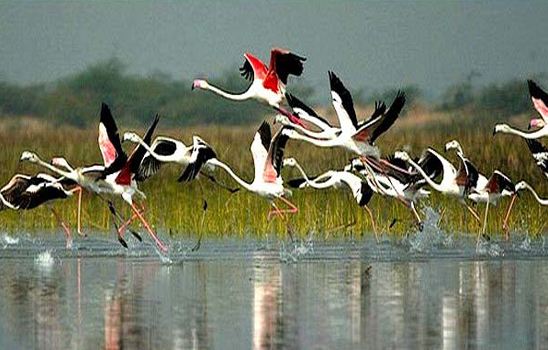 Just located in the heart of the Sundarban, is a river island — Sajnekhali — which is the favourite spot for the birds to relax and a paradise for bird lovers. While you are here, be ready to click some really alluring and more than 200 species of winged friends having a good time in their comfort zone.
3. Exploration from Netidhopani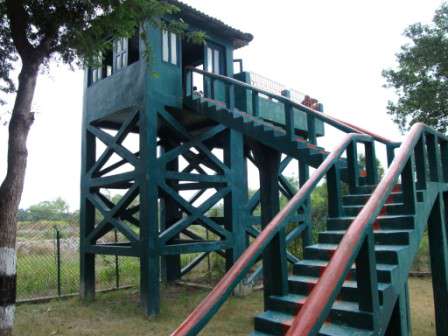 A famous water tower that lets you view the ruins of the 4 centuries old Shiva Temple located here is also a must visit spot when you are in Sundarban. This is also a famous pilgrimage spot which gets lots of devotees all-round the year. The gorgeous flora and fauna around this watch tower also present a dramatic view for onlookers.
4. Holy visit to Gangasagar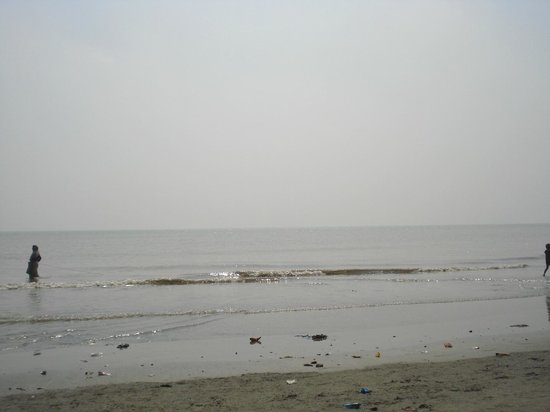 The Gangasagar is a very famous and prominent pilgrimage spot for the devotees grabbing attention of millions of the pious population gathering here for the festival of Makar Sankrati each year. This is said to be the second largest religious gathering after the iconic Kumbh Mela. Here the devotees take a dip in the sacred spot of confluence where the River Ganga and the Bay Of Bengal meet.
5. Spot the turtles at Kanak
There is a prominent Island in Sundarban named as Kanak which is a home to the Olive Ridley Turtles. These rare and unique turtles actually travel for 100 Km in the island to lay their eggs during their nesting season which is from December to March. It's really a fascinating experience to watch these exceptional turtles and their nesting procedure.
6. Halliday Island
A really captivating island located at the south of Sundarban Tiger Reserve is a fantastic place to visit on your trip. Apart from taking in the enchanting view, you can also spot the very rare barking deer in this island.
7. Katka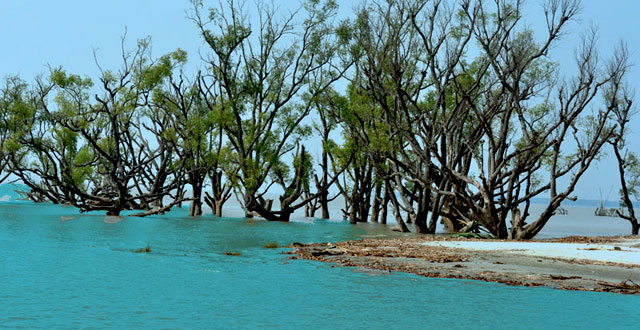 Katka is a renowned base for safaris in Sundarban and one of the rare islands from where you can spot the tigers, deer, monkeys and also some rare species of birds. And if you love trekking, this is one of the best places to visit near Sundarban, and an ideal spot for commencing the trekking trail which extends till Kachikali.
8. Piyali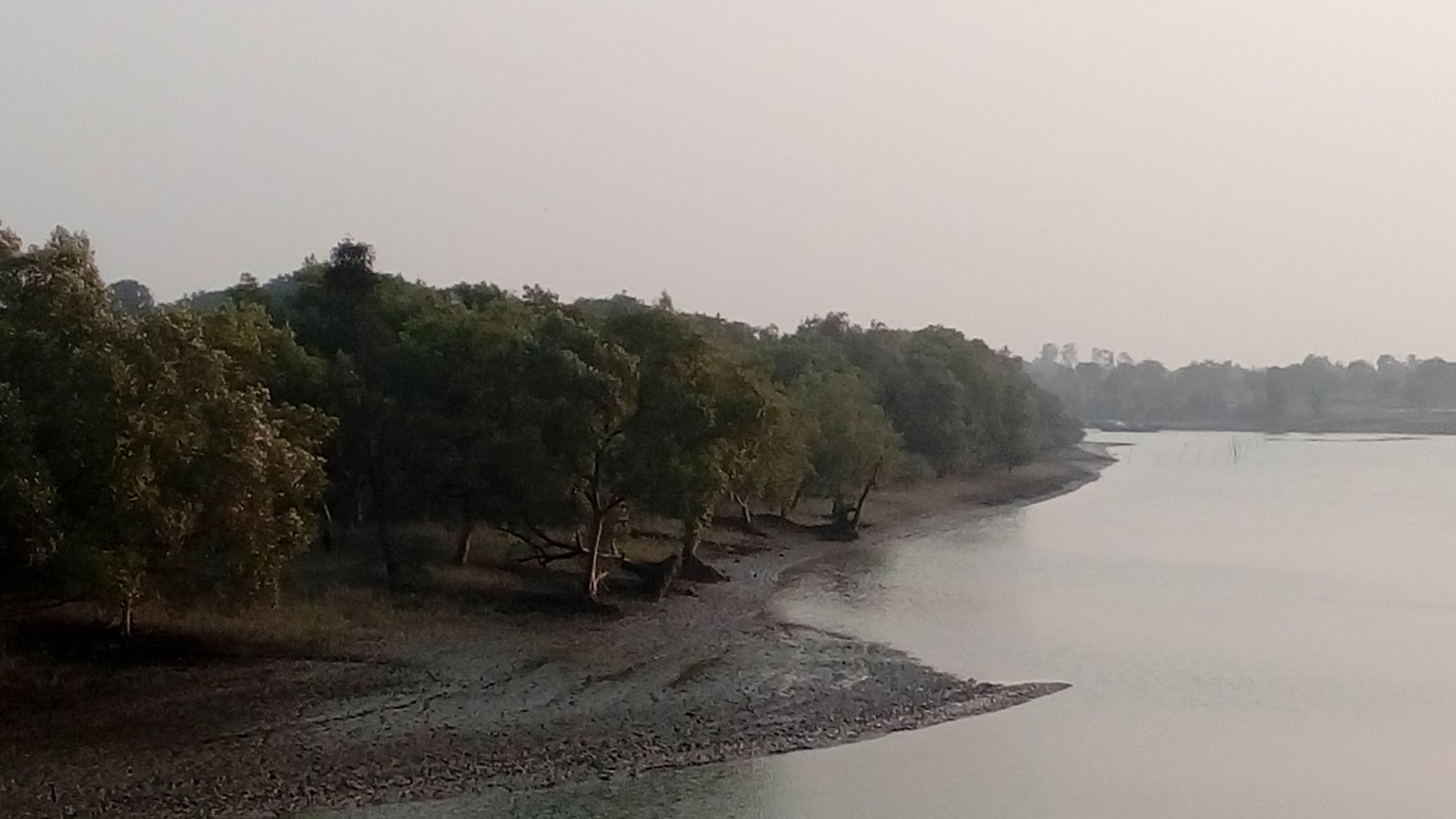 One of the magical places to visit near Sundarban, it is also a gateway of the park, and is ideal if you love a romantic and scenic place to relax for a while. There would be green paddy fields all around you, and the River Matla also adds to the beauty of the Piyali Delta.
9. Crocodile Sanctuary
If you are interested in spotting the largest Estuarine crocodiles of the world, and want to even view their hatching process, then Bhagabatpur Crocodile Project in the Saptamukhi River is the place where you should head to.
10. Hiran Point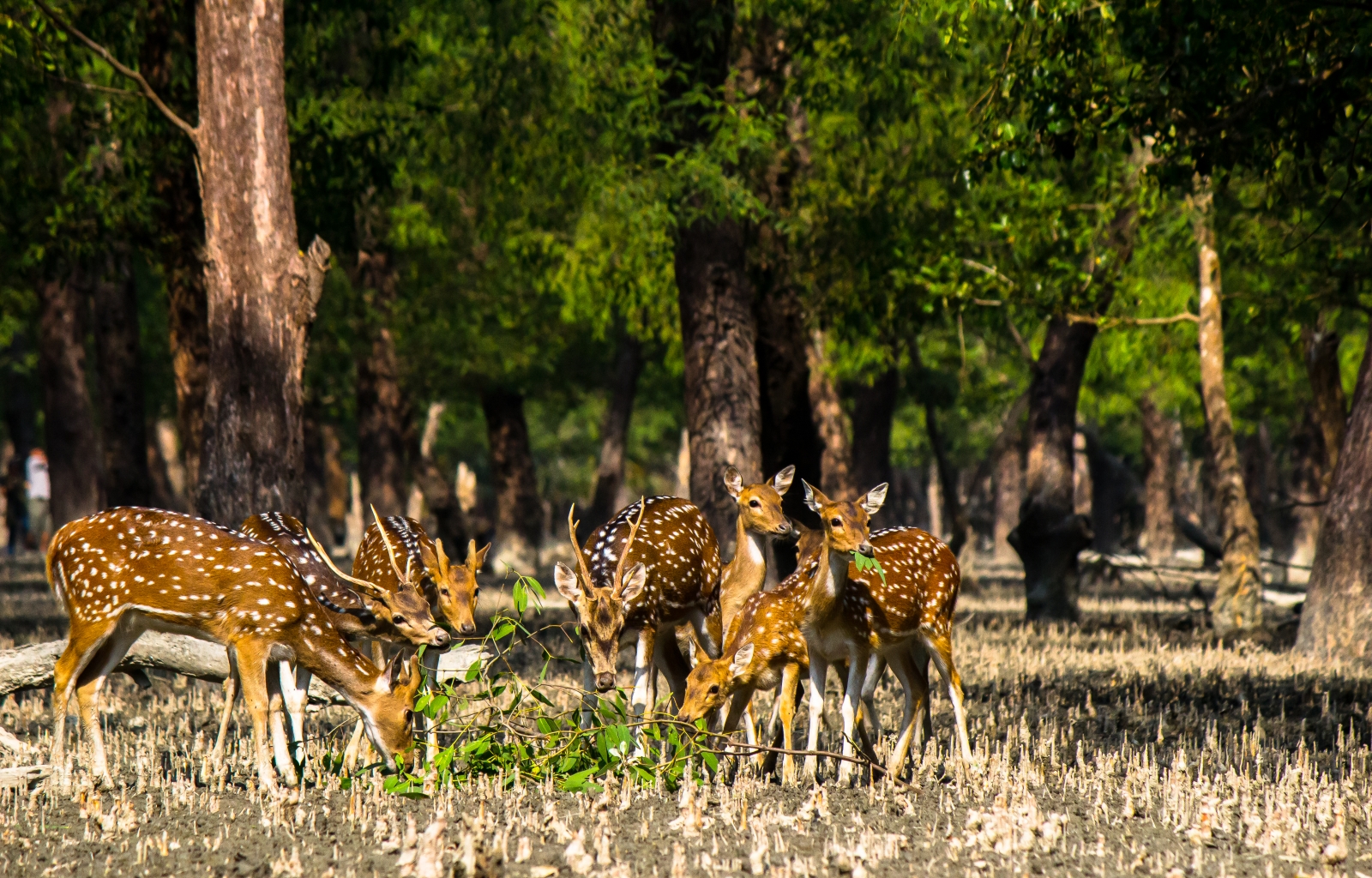 Also known as Nilkamal, this point gives you a good view of most of the animals nestling in the Sundarban. Surrounded by two prominent rivers on its side and and the majestic Khulna Range in the north, it's a favourite spot for nature lovers.
Sundarban weekend trip is the most suitable journey to plan with family, friends or even solo! Just book a self drive car rental in Kolkata from Revv and set off to Sundarbans. It's a location that guarantees immense fun, nurtures your passion for wildlife, connects you with nature, and gives you a fabulous chance to click awesome photographs to show off on your social media channels.