Road Trips to The Best Royal Heritages of Rajasthan
You must have seen wonderful heritage sites and lots of old palaces basking in the glory of their creators, but we are sure you wouldn't have seen a single State owning several of these glories, and cherishing and nurturing these heritages in today's day and time! And if you are an Indian wondering which State has it all, then you still haven't visited Rajasthan! Rajasthan is a place that is proud of its heritage and culture, but that hasn't held them back – they have embraced progress, but without discarding or neglecting their legacy in their process.
Yes, the land of the taupe sand, where the sun shines with all its might, camels are found in herds, the cultural values are followed with the purest beliefs, where kings and palaces still stand to tell tales of the bygone era, where art and artistry would leave you bewildered, where cuisine and hospitality is legendary – well, it sums up the State of Rajasthan, India. And if these wonderful traits weren't enough, let us entice you further! Did you know that you wouldn't find more monuments and palaces so rich in cultural heritage anywhere other than Rajasthan? So be assured, when you are visiting here, you aren't short of sightseeing locations in Rajasthan to explore throughout your stay, no matter how lengthy your stay may be.
Quick Imformation:
Best time to visit Rajasthan—
The best time to visit Rajasthan is during the winter — that is From October to March.
Types of visit recommended to Rajasthan—
Sightseeing, historical, religious.
10 Best Places to Visit in Rajasthan
So, you are on a road trip to the great desert land of India, and are wondering about the best places to visit in Rajasthan? Then fret not! We have got a comprehensive list of such amazing locations to hit while you are here, and enjoy your trip to this State to the fullest!
1. Junagarh Fort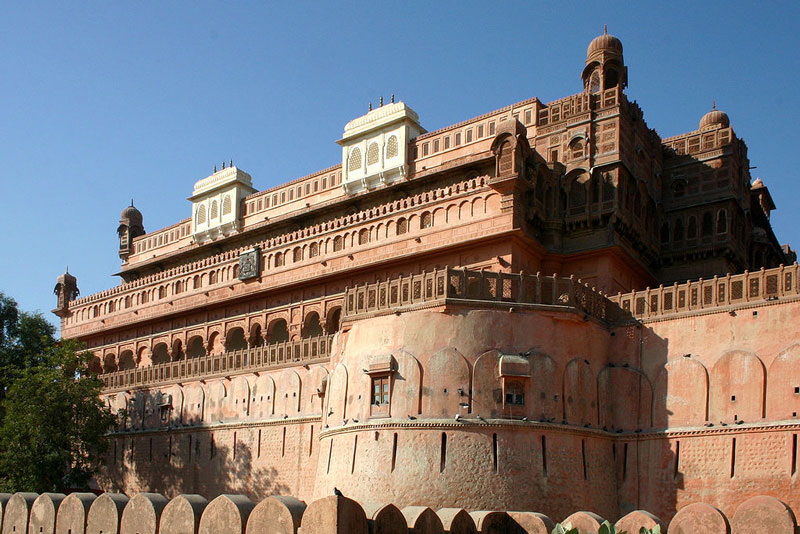 Built in the 20th century, the Junagarh Fort, in Bikaner is the most prominent and famous tourist attraction in Rajasthan. An exotic and large fort, it consists of many palaces within its premises, and each is unique in its own way. The site has now been transformed into a Museum by the State. But the fort still holds a lot of historical importance as it was invaded by a number of rulers and has still held the ground for centuries.
Entry fees — 50 INR for Indians and 300 INR for foreigners
Time to visit — 10 am – 4:30 pm
2. Bhangarh Fort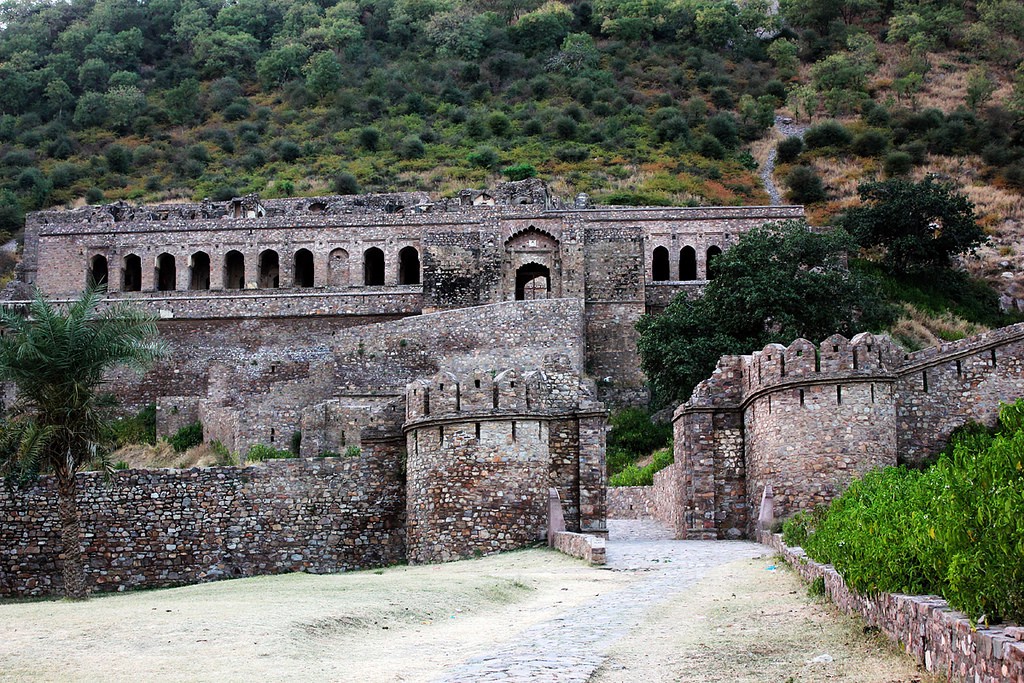 They call it the haunted fort of the country. But don't let this fact stop you from visiting the exceptional Bhangarh Fort located in the Alwar district of Rajasthan. It's standing here since the 17th century and was built by Bhagwant Das for his son, and was later affected by the famine in the region. It was gradually considered as a cursed one and got reduced to ruins; but now travellers find all these intriguing facts about it interesting, and thus visit it more often.
Entry fees — Indian 25 INR, foreigners — 200 INR
Time to visit— 6 am – 6 pm
3. Mehrangarh Fort and Museum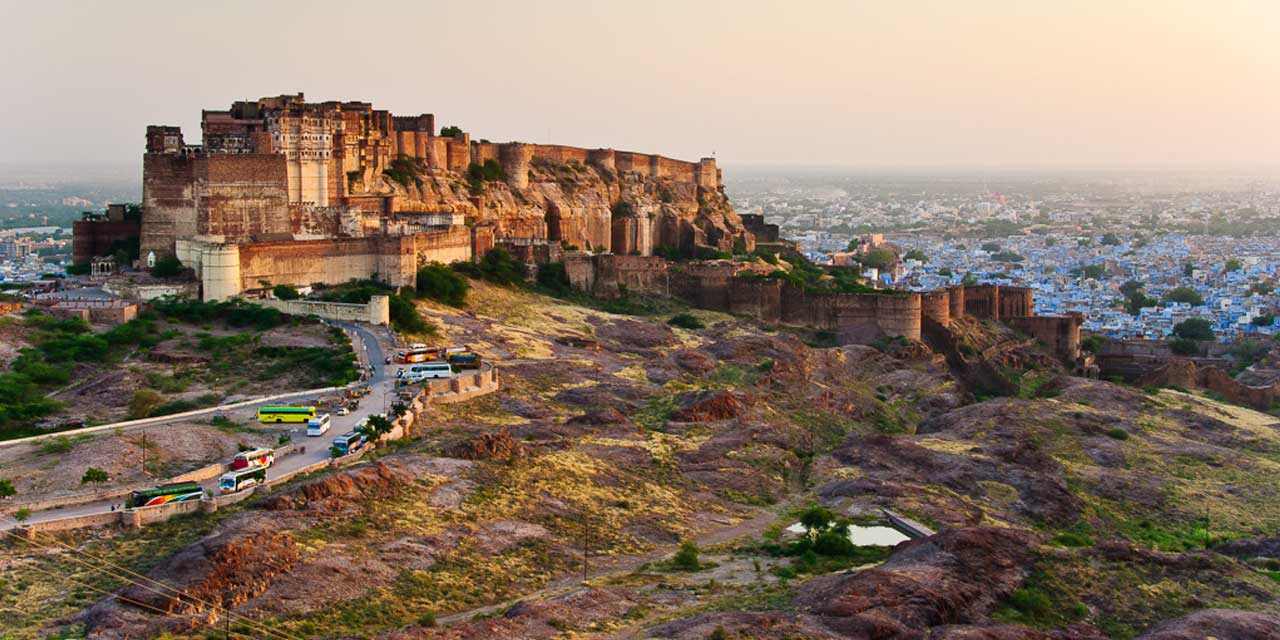 The Mehrangarh Fort and Museum stands since 1459 in Jodhpur. At a height of 410 feet and guarded by large walls, it's that fort which you often watch in famous Bollywood and Hollywood movies. Having seven gates as its entrance, this fort that's also a Museum, is surely a treat for history buffs.
Entry fees — The entry fee for Indians is 70 INR and for Foreigners is 600 INR.
Time to visit— 9 am – 5 pm
4. Kota Barrage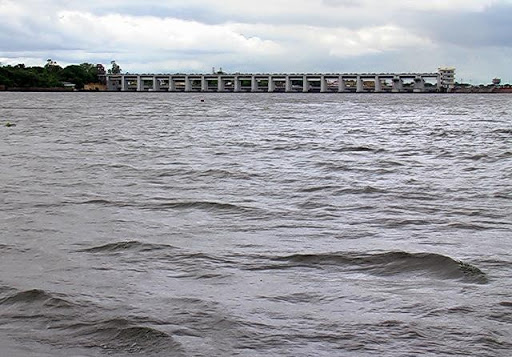 The fourth and essential construction of a dam over the River Chambal, Kota Barrage is a famous place that attracts lots of visitors to enjoy the gush of water flow in an otherwise dry State. It's a nineteen gate long barrage that creates a bridge on the River Chambal at Kota and provides a jolly location for travellers to view. 
Entry fees — None
Time to visit — 24 hours
5. Arna Jharna: The Thar Desert Museum of Rajasthan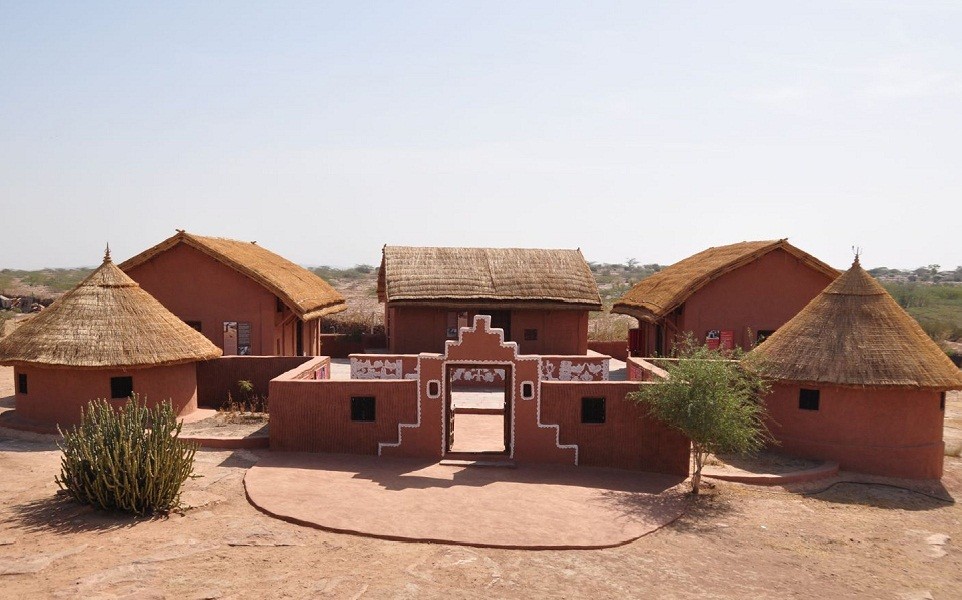 The most unique and stunning museum at Jaisalmer, Arna Jharna: The Thar Desert Museum of Rajasthan speaks of the rich culture of the region. Apart from giving you a glimpse of the architectural blessings of Rajasthan, it has got tons of artefacts, fossils and more. There are lots of engaging activities and games to keep you hooked for hours in the museum. 
Entry fees — Indians – 30 INR, foreigners— 70 INR
Time to visit — 9 am – 8 pm.
6. Mandore Garden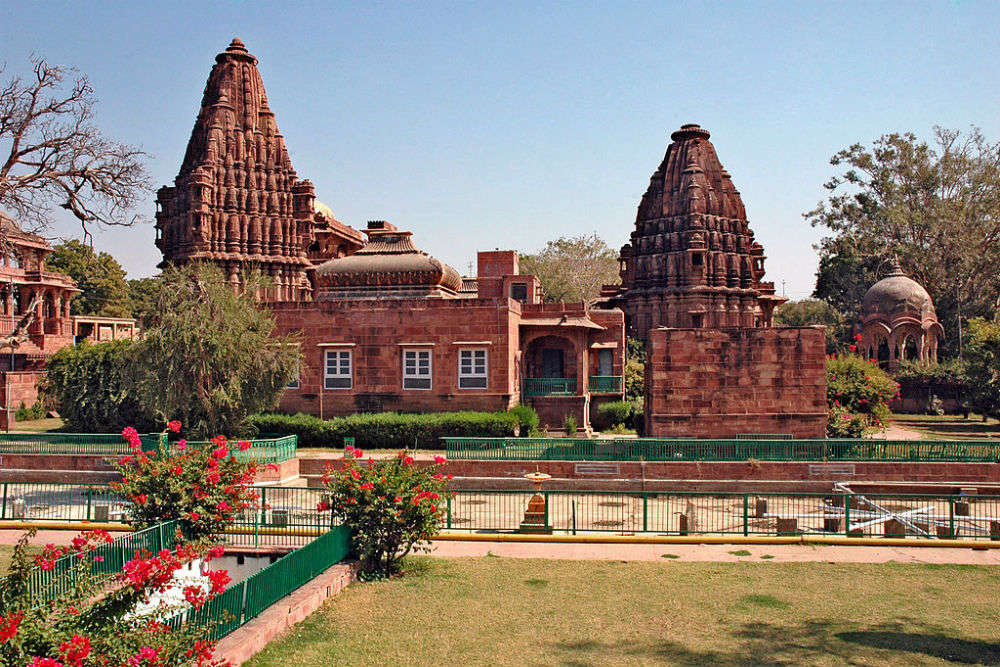 A vital part of the Mehrangarh Fort, the Mandore Garden has the famous and massive house of heroes and the temple of three hundred million Gods. Adorned with beautiful architectural carvings, this wide and large green area is certainly a visual treat for everyone who visits here.
Entry fees — None
Time to visit — 8:00 am – 8:00 pm
7. Jaighar Fort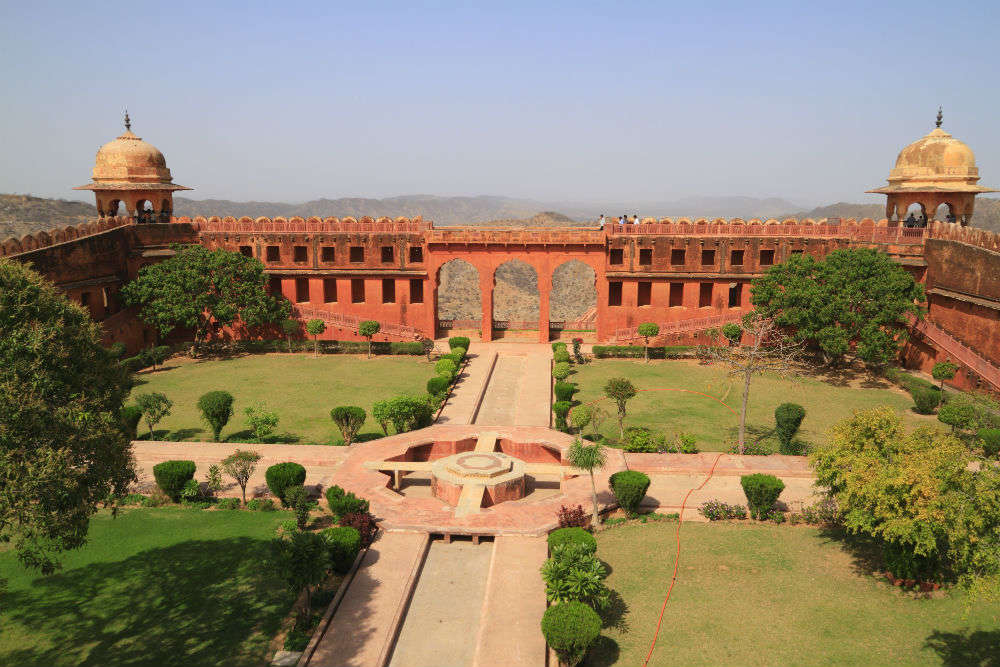 Known as the 'Fort of Victory', the Jaighar Fort, the widest and the extraordinary one situated on the top of the 'cheel ka kila' near Jaipur, was never conquered. The palatial fort surrounded by a vast expanse of lush greens is enough to impress you with its exceptional architectural designs and vibrant aura. 
Entry fees — 35 INR – Indians and 85 INR – foreigners
Time to visit — 9:30 am — 4:45 pm
8. Taragarh Fort
Popularly known as the Star Fort, Taragarh Fort dates back to the year 1354. This was one of the most magnificent works of craftsmen of the yester years and considered as the most exceptional site in Bundi. Even today, when the fort is mostly found in ruins, the exquisite architectural work and classy and strong built of the structure is incredible, and attracts tourists in throngs. 
Entry fees — None
Time to visit— 9 am – 5 pm
9. Nahargarh Fort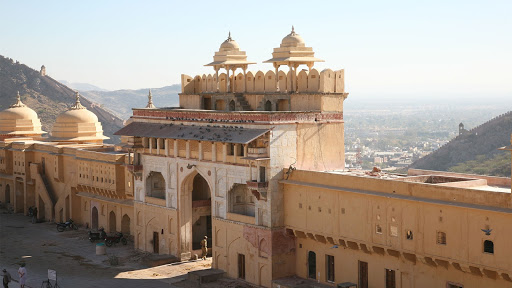 Built in the year 1734, this fort still stands high and proud in Jaipur, and is mostly known for it's truly amazing artwork and captivating architecture. The alluring view from the Nahargarh Fort and the stone work is enough to entice you towards this historic destination. 
Entry fees— Indians – 25 INR, foreigners- 50 INR
Time to visit— 10: 00 am — 5:30 pm 
10. Chittor Fort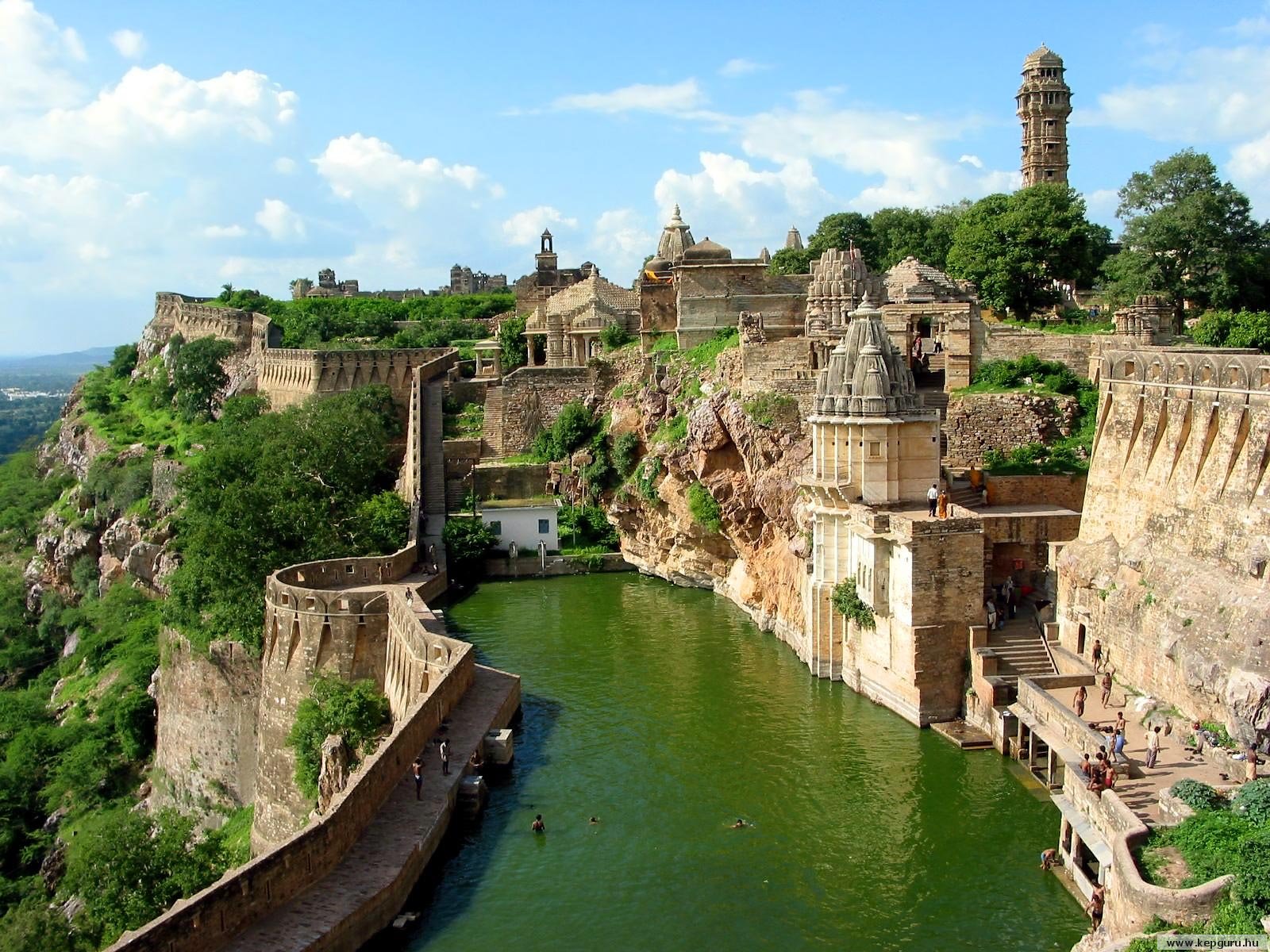 Built back in the 7th century; the massive Chittor Fort is declared as the UNESCO World Heritage Site in Rajasthan. With a wide area as its premises, and at a very high height, this fort speaks clearly of elegance and majesty. 
Entry fees — Indian — 15 INR, Foreigners- 200 INR
Time to visit — 9:45 am — 5:45 pm
Famous Historic Temples in Rajasthan
There are a lot of historic and religiously significant temples in Rajasthan like the Mehandipur Bala ji Temple, Ranakpur Jain Temple, the famous Shri Salasar Balaji Dham Mandir, Shri Khatu Shyam Ji Mandir, the Garadia Mahadev Temple and Osiyan Mata Temple. Each of these temples holds lots of significance culturally and religiously, and that's why it attracts lots of devotees here all round the year.
Rajasthan is full of such alluring and stunning locations which take you back in time in a realistic way. The rustic touch, the rich culture and cuisine, the artistry and above all their hospitality is sure to tug your heartstrings. A trip to this state can be absolutely entertaining, gripping and even enlightening. With the easy availability of car subscription from Revv you can plan a fabulous trip to the royal state of India and make memories for a lifetime.