Road Trip from Visakhapatnam to Kanger Valley National Park, Jagdalpur
Road trips can be intoxicating! Especially when you headed from one of the most electrifying destinations on earth towards another thrilling one. The fun and thrill in such trips never end. That's how we can describe an ideal and sensational road trip that starts from Vishakhapatnam and leads to the fabulous Jagdalpur. While Vishakhapatnam or Vizag in Andhra Pradesh is one of the most prominent and oldest ports of India, the buck does not stop there — that's also home to intoxicating and gorgeous beaches and serene landscapes. Jagdalpur, located in Chhattisgarh, is renowned for its lush green beauty and admirable waterfalls. And when you are travelling from Vizag to Jagdalpur via Araku, you are sure to witness a number of fascinating and scenic views that are really a treat to the eyes of the beholder.
Quick Tips:
Best time to take a road trip from Vishakhapatnam to Jagdalpur— The tropical climate of this region is worth avoiding, as the summers and winters both are in their extreme state. But if you are planning a fruitful road trip towards this rich destination, then we recommend you hit the roads from September to November and February to March when the sun and the wind both are tamed and act sensibly.
Distance from Vishakhapatnam to Kanger Valley National Park — Vizag to Jagdalpur distance is 293 Km
Time required to reach— 7 hours 40 minutes.
The Ideal Route from Vishakhapatnam to Kanger Valley National Park!
Vishakhapatnam being a prominent centre in Andhra Pradesh has got good roads and great connectivity. Therefore, you can reach Jagdalpur very easily through these routes without any inconvenience. There are two routes that can lead you towards your destination via car, but we recommend you to take the first route that takes you to Jagdalpur earlier and saves you around 2 hours in this journey. That is why although we have listed below both the routes towards Jagdalpur, we suggest the former as the ideal route and also enlist the prominent stopovers.
Route 1 — Starts from Vizag to Jagdalpur via Araku to Jeypore and Jagdalpur.
Route 2 — Commences from Vishakhapatnam towards Lambasingi and Sukma finally reaching Jagdalpur.
Places to Visit near Vishakhapatnam and Jagdalpur
The journey from Vizag to Jagdalpur takes you across some really stunning locations which are worth stopping by for at least a while. These locations are listed below, and we are sure, after reading about them, you'll be tempted to carry your DSLR to get some picture-perfect memories clicked across these sites.
1. Araku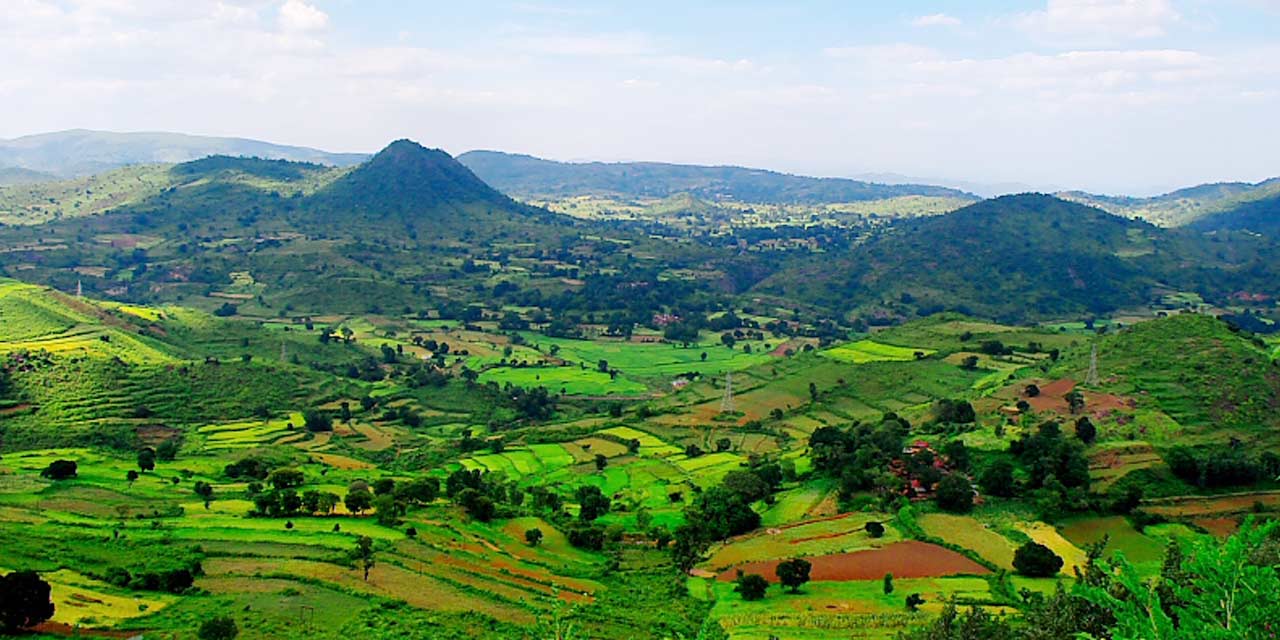 Just when you move for 115 km from Vishakhapatnam and are about 185 Km away from Jagdalpur, you'll reach a beauteous location called Araku. Pretty much hidden from the rush of travellers, this valley is best known for its exquisite coffee plantations, lush and thick green forests, enticing flora, high and elegant mountains – all of which make the perfect backdrop for your travel postcards. A refreshing time here amidst your journey can be totally rejuvenating.
2. Jeypore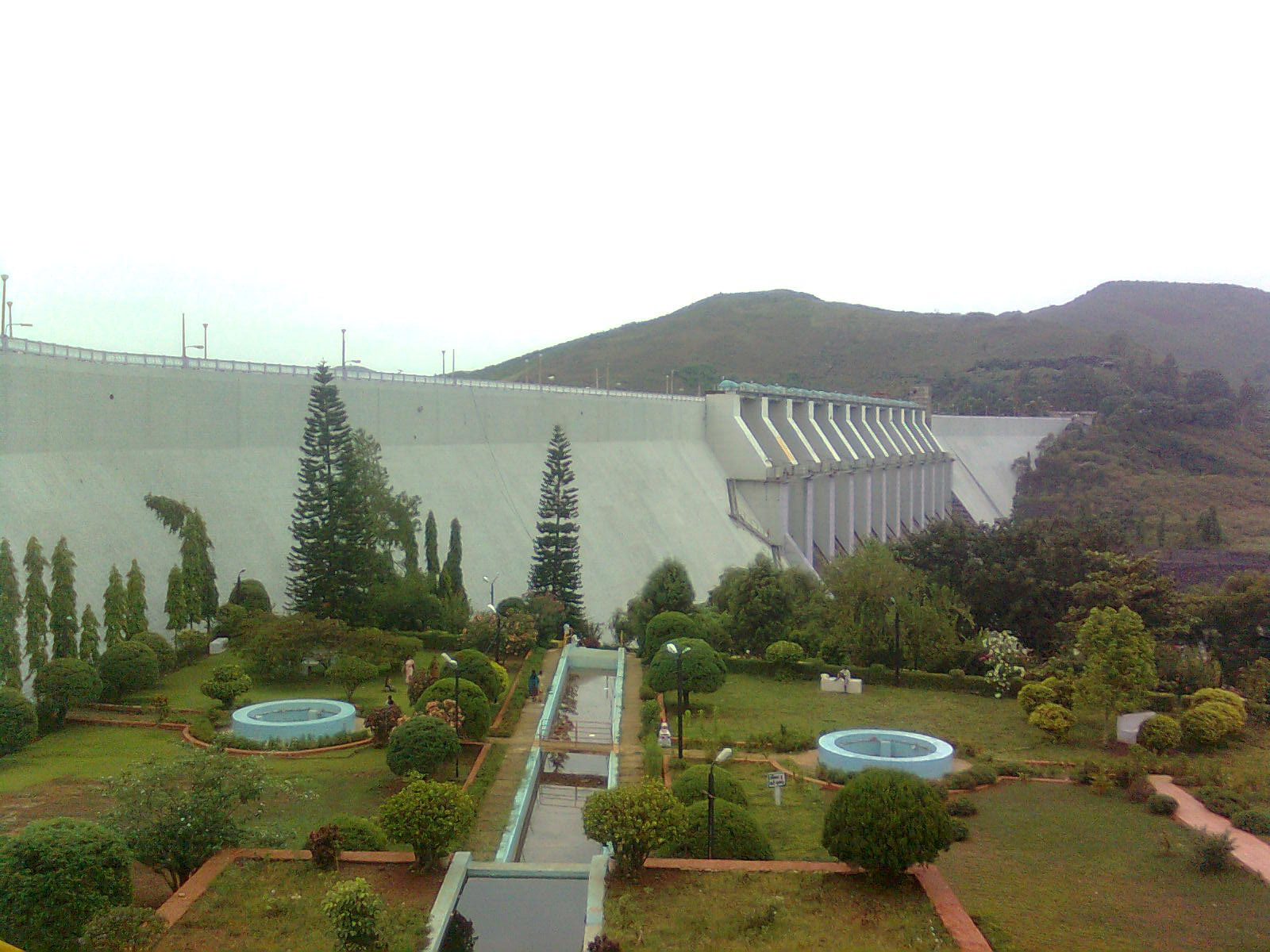 Now you have passed for about 214 Km from Vishakhapatnam and are around 86 Km away from Jagdalpur. Here, you'll come across a small industrially progressing but really charming town located in the Koraput district of Odisha state, Jeypore. It owns some culturally important temples and monuments which stand at this place since centuries. That's why you'll get a rush of tourists visiting this place whenever you come across this town. Since it's a nice developed town, you'll get good restaurants here, and after a hearty meal you can visit the tourist's attractions – like, the Jeypore Palace, Raja Mahal, Kolab Dam and Bagara Waterfall.
3. Jagdalpur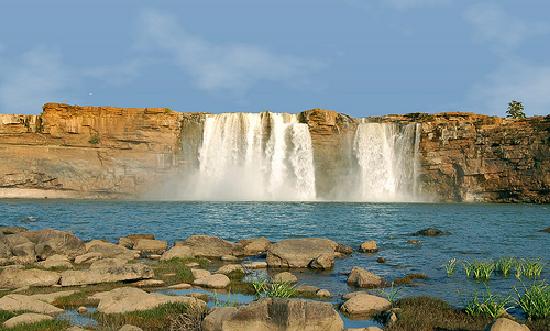 Now that you have reached your destination, Jagdalpur, it's better to enjoy your time here. We suggest you begin the tour by taking the Kanger Valley National Park jeep safari. This industrial town has lots of places to entice you like glorious hills and waterfalls surrounded by soothing greenery for nature lovers, adventurous activities for the fun-loving peeps, and also historical monuments to check to satiate curious souls.
Jagdalpur is full of awesome locations to keep you engaged and entertained while you are here for your weekend trip or holiday. Do check the list of splendid locations at Jagdalpur and tourist places which you should definitely check while you are here.
4. Chitrakote Falls
The Chitrakote or Chitrakoot Falls are one of the most visited tourists' places at Jagdalpur. The waterfalls coming from a height of 95m is the widest waterfall in the country. The rich and alluring beauty of the falls along the rocky terrains and some eye catching scenarios is a must visit place for a picnic. As the distance from Vizag to Chitrakoot Falls is just 334 Km, you can visit here immediately after you land at Jagdalpur.
5. Danteshwari Temple
Named after the fallen tooth of Goddess Sati (after Lord Vishnu cut her into 55 pieces as per mythology), this place has a temple that takes you back to the 14th This is one of the most important temples of the Hindus, and that's why it is visited by devotees all year round. A visit here helps you to explore the temples better and even understand the history behind its existence.
6. The Kanger Valley National Park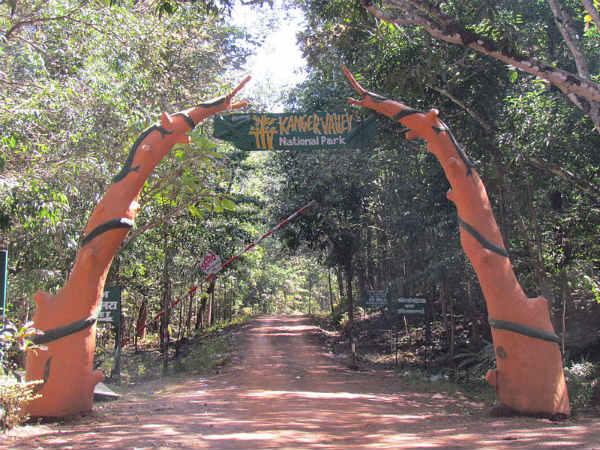 The most important destination at Jagdalpur, a highly rated one and the most visited by the tourists, is the Kanger Valley National Park. Spread over an area of 200 Km and established back in the year 1982, this national park doesn't just provide you with the richest variety of wildlife, but there are some naturally attractive sceneries to captivate you too. The rich wildlife you can encounter here on your jeep safari includes rare species of Hill Mynah, Spotted Owl, Trees Pie, Bhura Teetar, Chitar, Flying Squirrels, Wild Boar, Monitor Lizards and more. 
There are lots of places to visit near Kanger Valley like Kumutsar Caves, Tiratghar Falls, Dandak Gufa, Kanger Dhara and Laxmi Narayan   Temple.
Things to do at the Kanger Valley
The list of things to do at the Kanger Valley can be never-ending – from exploring the old and historical caves and decades old temples to increasing your history knowledge, taking a dip at the Kanger Dhara and enjoying the fullest view of the stunning, milky Tiratgarh Falls to admiring the variety of animals and birds at the Kanger Valley National Park – this place is a travellers' delight when you are here.
After reading all the above, we perhaps have assured you that you are going to have a fruitful and enjoyable road journey from Vizag to Jagdalpur, exploring some extraordinary locations on your way, and at the destination as well. For the best vehicles options try the car rentals in Visakhapatnam from Revv. The well maintained cars coupled with the high quality of service makes it a popular choice.