15 Best Road Trips from Mumbai – That You Can Add in Your Next Travel Bucket
Mumbai is called "the city that never sleeps" and symbolizes the fast pace growth that has taken place in urban India. You want to have your cutting chai at 3 am, you will get it; you have medicines to buy at mid-night, you will find the pharmacies open to help you with what you need. In fact, the Mumbai cabinet recently approved on the 24 hours open policy for shops, which is an undoubted favor to the people of the city. However, the rapid lifestyle often becomes a routine for the people and ultimately results in a lot of pent up stress in them.
What can be a way out to that?
Well, a road trip from Mumbai sounds like a solution, doesn't it? Even if you call yourself a busy-bee who works six days a week, you can pick a nearby destination and take one day road trip from Mumbai by car. Sounds like fun? You can search car rental in Mumbai for the best road trips by car, which can help us take a much needed short break from the bustling life and unwind ourselves.
15 Best Road Trips From Mumbai in 2021:
1. Matheran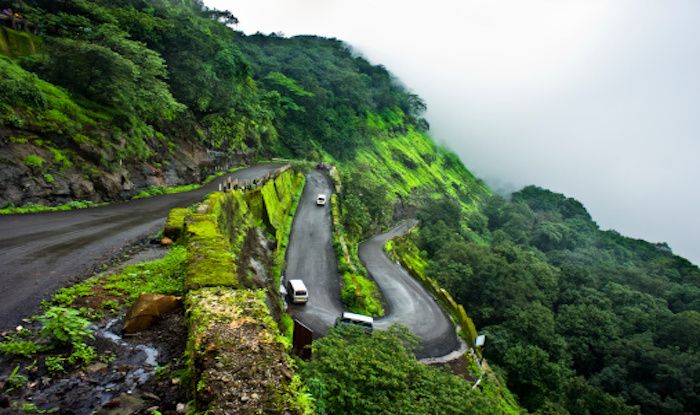 If you are a nature lover, you will fall for this place. Matheran is known for its lovely weather and lush greenery. You will not see motorized vehicles here and can relish great food. Long story short, it's an apt weekend getaway from Mumbai, especially during the sultry summer.
Distance: 80.3 kilometers
Attractions: Horses, views, greenery
We can never get over the famous lines of the song from movie Ghulam that was extremely popular during the 90s, making Khandala famous. Khandala is one of the popular places to travel near Mumbai. Located at a distance of 5 km from Khandala is its twin city Lonavala. You can reach these destinations in an hour or so and indulge yourself into so many activities like adventurous climbing, hiking, trekking, valley crossing, rock climbing and rappelling. While you are in Khandala, you must visit the ancient jail that was built in 1896, where the founders of St. Xavier's College were imprisoned by the British.
Distance from Mumbai: 85 kilometers
Attractions: Trekking, adventure sports, chikki, farm tours, Amrutanjan Point, Duke's Nose, Tiger's Leap, Bhushi Lake
3. Alibaug
Mumbai to Alibaug road trip is one of the most sought after. It is now a much crowded destination, especially for the couples. If you want to go for a bike ride, Alibaug needs to be on your bucket list.
Distance from Mumbai: 92 km
Attractions: Siddheshwar Temple, Alibaug Beach, Kulaba Fort, Fairs in nearby towns of Awas and Varsoli
4. Lohagad Fort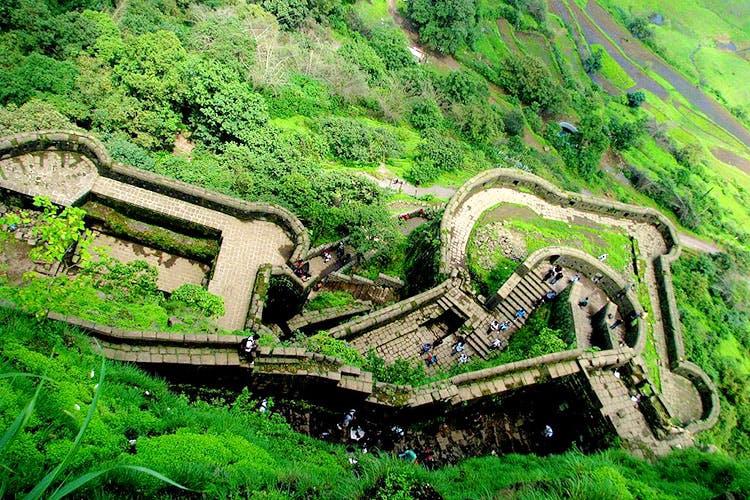 Used as the treasury under the Shivaji rule, Lohagad fort must be added to your travel list. Do not miss visiting Buddhist caves, Karla and Bhaja when you are here.
Distance from Mumbai: 98.6 kilometers
Attractions: Karla caves, Bhaja caves, Lohagad Dargah and Pavana Reservoir
5. Mahabaleshwar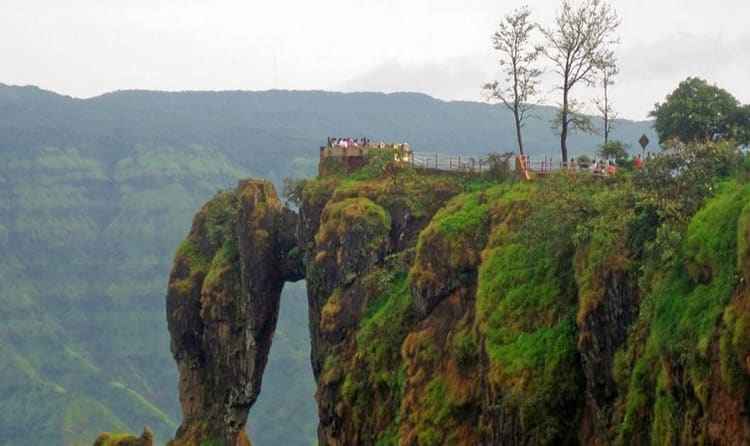 If you are up for a bike ride, Mahabaleshwar is the place. But before you start, you must know the route is going to be long yet smooth, except for the last 50 km climb up the hill. You won't get bored on the way as the views on this route are incredible.
Distance from Mumbai: 248 km
Attractions: Wilson Sunrise Point, boating in Venna Lake, Needle Hole Point, Three Monkey Point, and  markets of strawberries and mulberries
6. Igatpuri
If you are feeling restless lately, land yourself up at this small hill station. The meditation center and temples will help you find inner peace. You can also experience fun treks, camping expeditions, zip lining, etc.
Distance from Mumbai: 120 km
Attractions: Ghatandevi Temple, Dhamma Giri Meditation Centre, Bhandardara
7. Kolad
Popular as white-water rafting capital of Maharashtra, you must visit Kolad if you love getting that adrenaline rush. You can keep yourself occupied in adventure sports like Water Rafting, Kayaking, Jet Skiing, to name a few.
Distance from Mumbai: 122 kms
Attractions: Sutarwadi Lake, Tamhini Ghat Waterfall, Bhira Dam Ghosala Fort, Devkund Waterfalls
8. Goa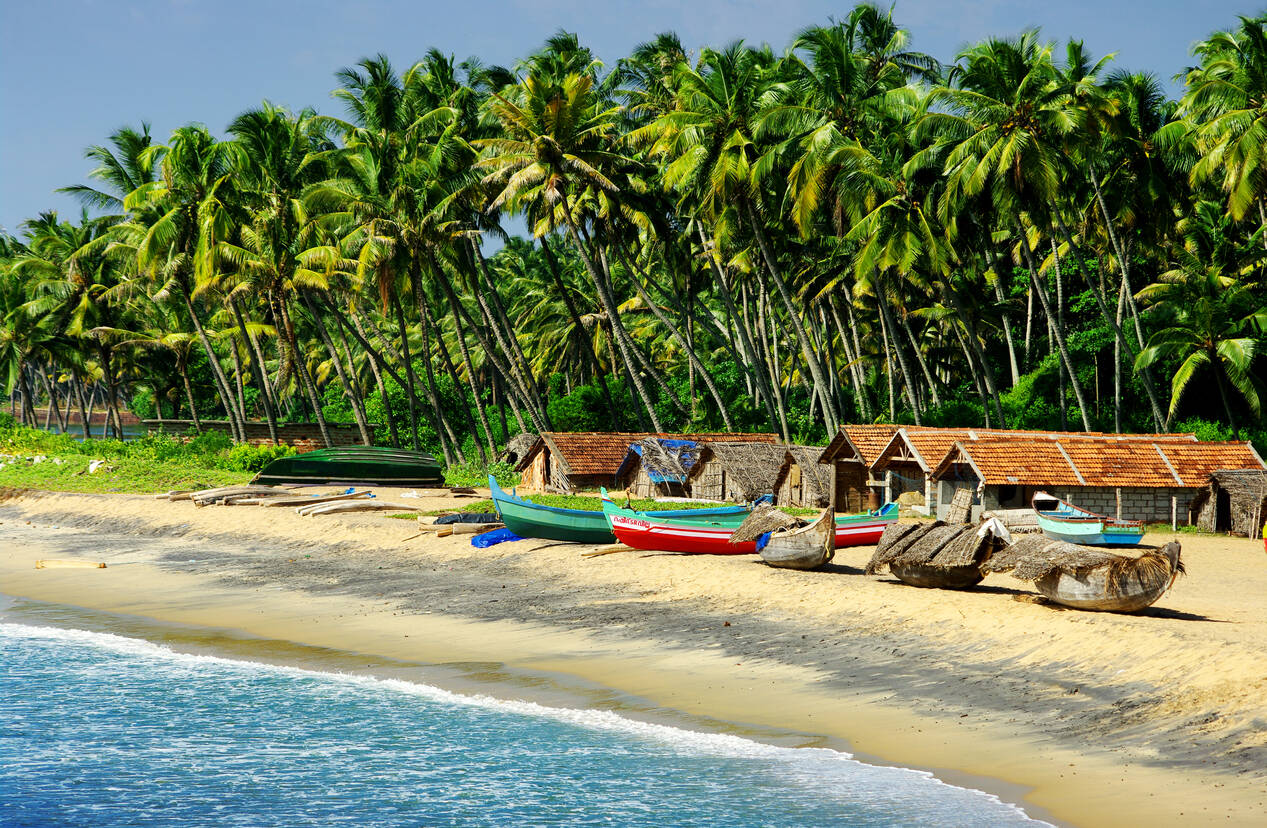 If you have time, you can take this fun road trip from Mumbai to Goa. From beautiful beaches to water sports, from popular churches to old forts, there are so many things to see in Goa.
Distance from Mumbai: 585 kms
Attractions: Candolim Beach, Fort Aguada, Arambol Beach, Palolem Beach, Tito's Street, Chapora Fort, The Church of Our Lady of Immaculate Conception, Bom Jesus Basilica, Spice Plantations 
9. Pune
The around 3 hours trip to Pune from Mumbai will offer you scenic view of the Western Ghats. Also, you will see the tunnels, which are quite an interesting part in this trip.
Distance from Mumbai: 148 km
Attractions: Neelkantheshwar Temple, Trekking around the Bhimashankar Wildlife sanctuary, visit to museums and forts, long tunnels on expressway – Kamshet tunnels, Madap tunnel, Bhatan tunnel, and Khandala tunnel.
10. Lavasa
Based on the Italian town of Portofino, near Pune, Lavasa is a planned city which you must visit if you are on a travelling around mood. The combination of an awesome weather and mountains covered in dense flora in this region make it an apt option for a weekend trip from Mumbai.
Distance from Mumbai: 186 kms
Attraction: Laser Animation, Musical Fountain, The Mose River, Varasgaon Dam
11. Sula Vineyards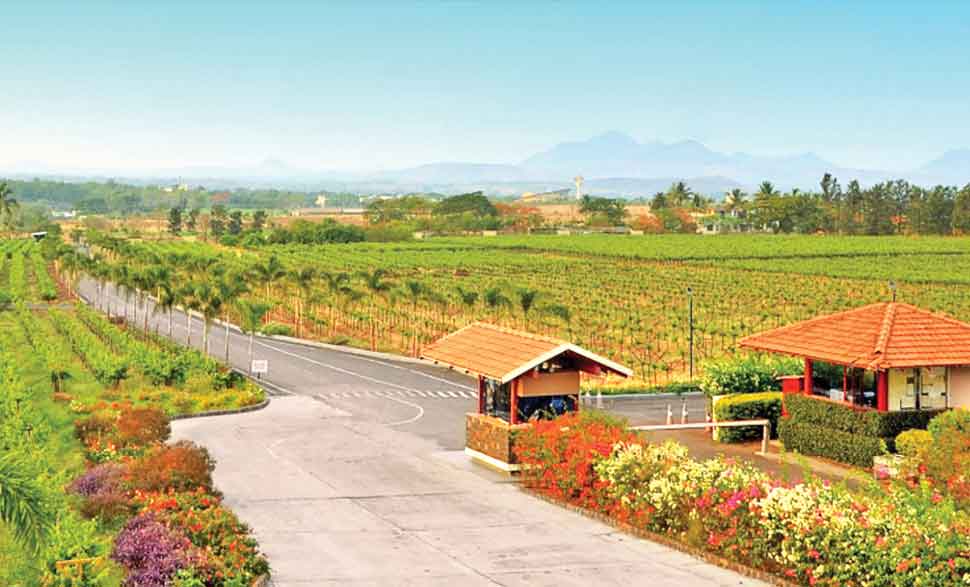 A short trip to Sula Vineyards will certainly be one of a kind. You don't have to get drunk, but a little wine tasting can be a totally different experience, isn't it?
Distance from Mumbai: 170 km
Attractions: Wine fest, wine tasting, grape stomping
12. Aurangabad
As you are on a travelling spree, you must not miss out on Aurangabad. The temples, mosques, forts and tombs have a deep connect with the history of the land.
Distance from Mumbai: 337 km
Attractions: Shivaji Museum, Bibi ka Maqbara, Tomb of Aurangzeb, Daulatabad Fort, Sunheri Mahal
13. Murud-Janjira Fort
Murud Janjira Fort was built in the 17th Century upon a small island in the Arabian Sea. If you are an ardent lover of history, this place is soon going to be one of your favourites.
Distance from Mumbai: 148 kms
Attractions: Fort
14. Nashik
Nashik witnesses a steady flow of tourists almost all round the year.  The city is well-known not just for one or two reasons, but a number of them. From being the highest producer of onions and grapes in India to hosting Kumbh Mela, from having a promising wine industry to housing stone and coin museum, this city can offer you a lot to come across, provided you have time.  A road trip from Mumbai to Nashik can never be a bad idea.
Distance from Mumbai: 167 kms
Attractions: Sita Gumpha, Muktidham, Harihar Fort, Vallonne Vineyards, Saptashrungi, Coin Museum, Pandavleni Caves, Gangapur Dam
15. Silvassa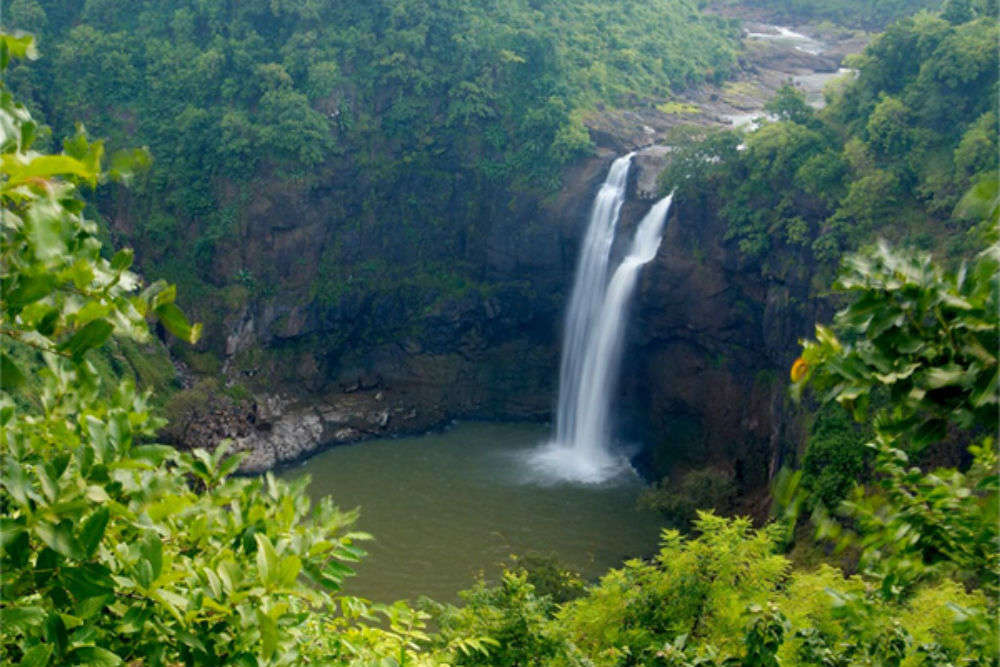 The capital of Dadra and Nagar Haveli, Silvassa can be your weekend getaway. From temples, to churches, dams to lakes, there are quite many things which can be covered in a day or two. This place is ideal for a family trip.
Distance from Mumbai: 167 kms
Attractions: Silvassa Museum, Dadra Park,Roman Catholic Church, Vrindaban Temple, Madhuban Dam, River Daman Ganga, Dudhani, and the  Van Ganga Lake
A road trip from Mumbai to South India should be on everyone's bucket list coz of the sheer beauty and charm of the route. As for a short trip a weekend road trip from Mumbai is no big deal and can be pulled off spontaneously with little preparation. The only effort required is for knowing your zone of interest and of course mood at the moment, and you can choose any destination from the list. So rekindle that travel spirit and plunge into this Travel Bucket List.