Road Trips from Delhi to Kedarnath & Badrinath Yatra
They say India is the land of beliefs, miracles and Gods! Kedarnath and Badrinath are two of the domineering places of religious importance in India. And even if we keep salvation and religion aside for some time, the beauty of these places is something that couldn't be described in just a few words. Located at Uttarakhand, safeguarded by the Himalayas providing an enchanting beauty to the spectators, Kedarnath and Badrinath exude charismatic appeal. The rivers flowing from these magical cities, the long mountains calling you for trekking and the ancient temples evoking a sense of peace and serenity, the picturesque surroundings, quaint towns with their unique cultural attractions – these places have something for everyone.
Quick points to remember 
If you are travelling by road from Delhi towards this glorifying place, you should definitely take a look at the below pointers for a quick study of New Delhi to Kedarnath distance, duration, driving direction by car.

Distance between Delhi to Kedarnath by road —452 km
Distance from Kedarnath to Badrinath by road — 218 Km
Approximate time to reach Kedarnath from Delhi by car — 10 hours
Approximate time to reach Badrinath from Kedarnath – 58 hours
Best time to visit Kedarnath and Badrinath — Since the climate here is really cold most of the year, the best time to visit these towns is from May to June, and September to October. 
The ideal road journey from Delhi to Kedarnath and Badrinath
If you are keen on travelling towards Kedarnath either for religious offerings, or just for the sake of exploring the mighty land of India, and you love to explore in your car, you may start to wonder — "How can I get from Delhi to Kedarnath by car?". To make matters easier for you, we have listed below the best Delhi to Kedarnath road route map, which would give you a good idea of the exact direction.
Best Places to visit between Delhi to Kedarnath & Badrinath.
1. Delhi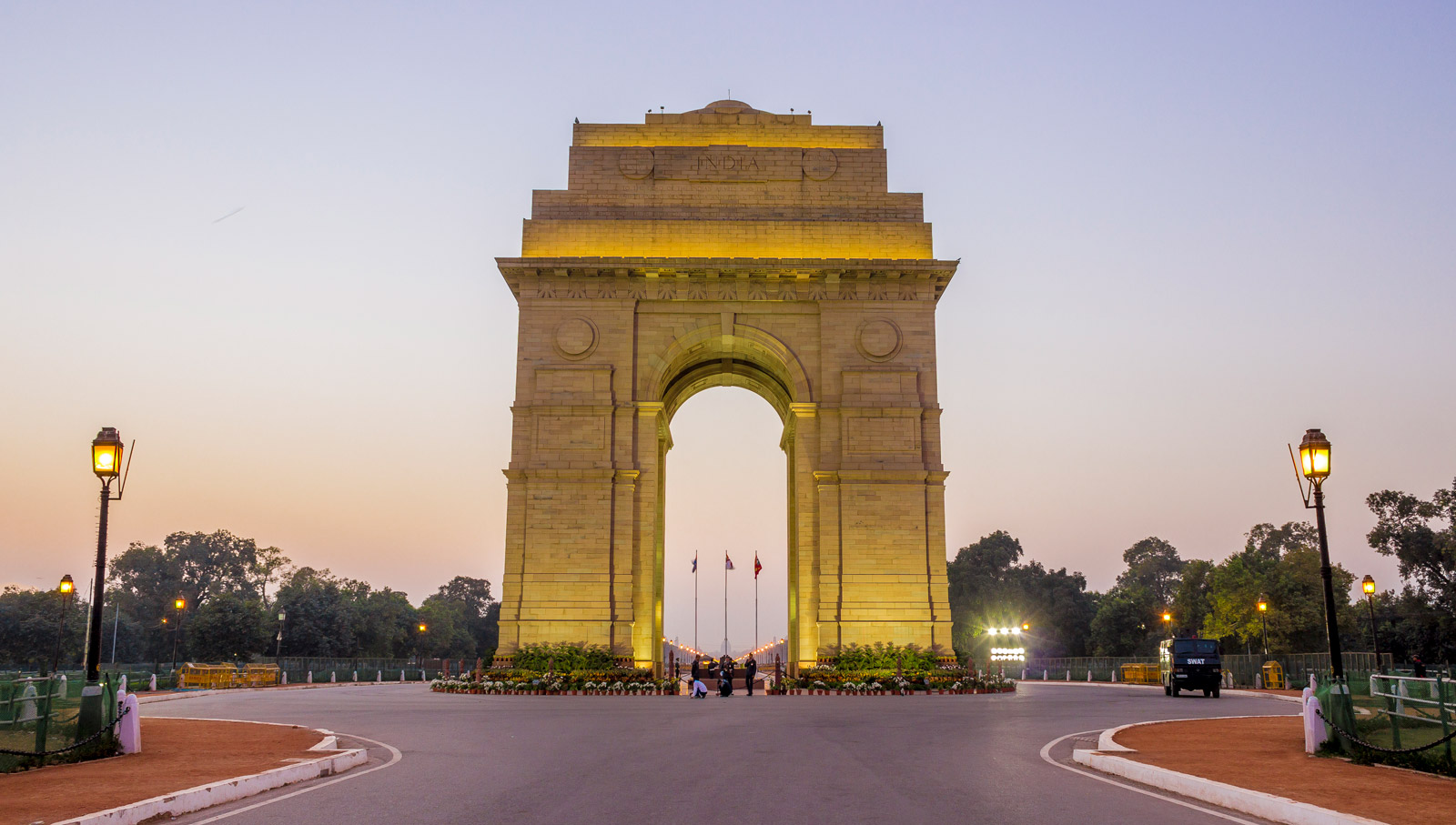 Since you are starting from the capital of India, you just can't underestimate its cultural heritage and miss some of the best places to explore. You can take a dip (literally) in the sea of people thronging the Chandni Chowk area – and if you are a people's person, this would be an awesome experience for you. This is a local market at the streets of Delhi that promises you everything – from exceptional clothes to crafts and tantalising food. You should also visit the famous Qutub Minar, India Gate and Red Fort while you are here. P.S. — before leaving, do confess if you think whether Delhi really is 'dilwalo ki' (emotional and large-hearted people)?
2. Haridwar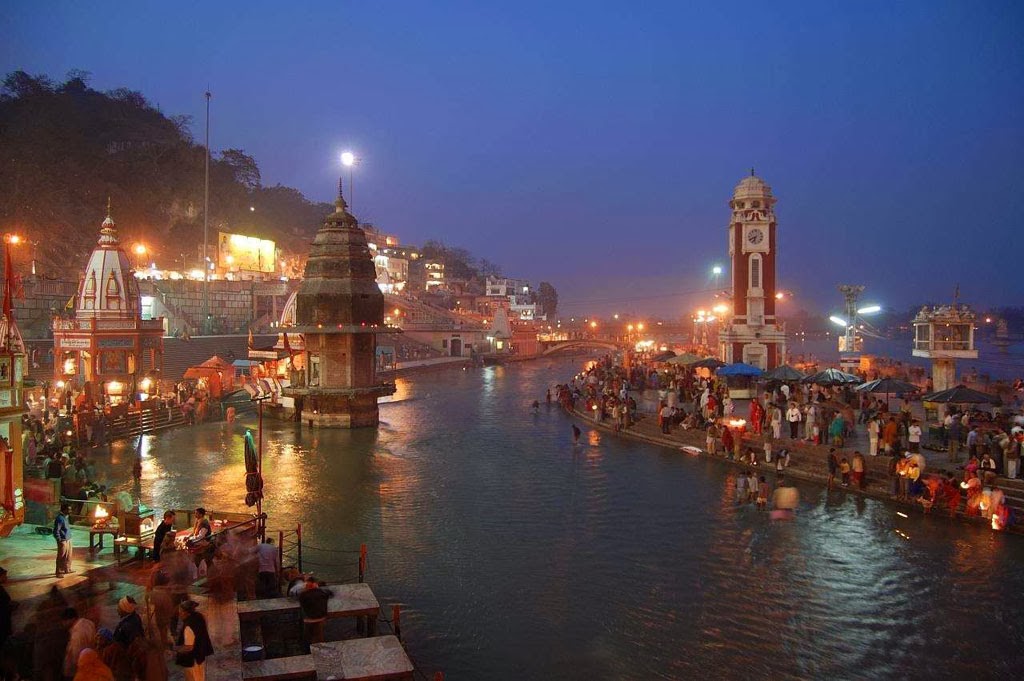 Towards your destination to Kedarnath, you'll be paying a visit to another religious and sublime city known as Haridwar. Literally the name means — The Gate to the Land of the Lord. It's around 3-4 hours journey on road from Delhi, around 155 Km away from the main city. You would have certainly heard a lot about the famous Kumbh Mela that happens in this city every 12 years. You could actually view a pool of devotees, pilgrims and even tourists visiting the phenomenal fair during this time. Apart from this, you'll experience and cherish the heritage and grandeur of the sacred temples that Haridwar so proudly flaunts. The river Ganga (Ganges) flows through this city.  The holy river is believed to wash away sins, heal ailments and purify the soul. The daily morning view of devotees taking a dip in the Ganges, and the evening view of lighted diyas (earthen lamps) is really mesmerising.
3. Rudraprayag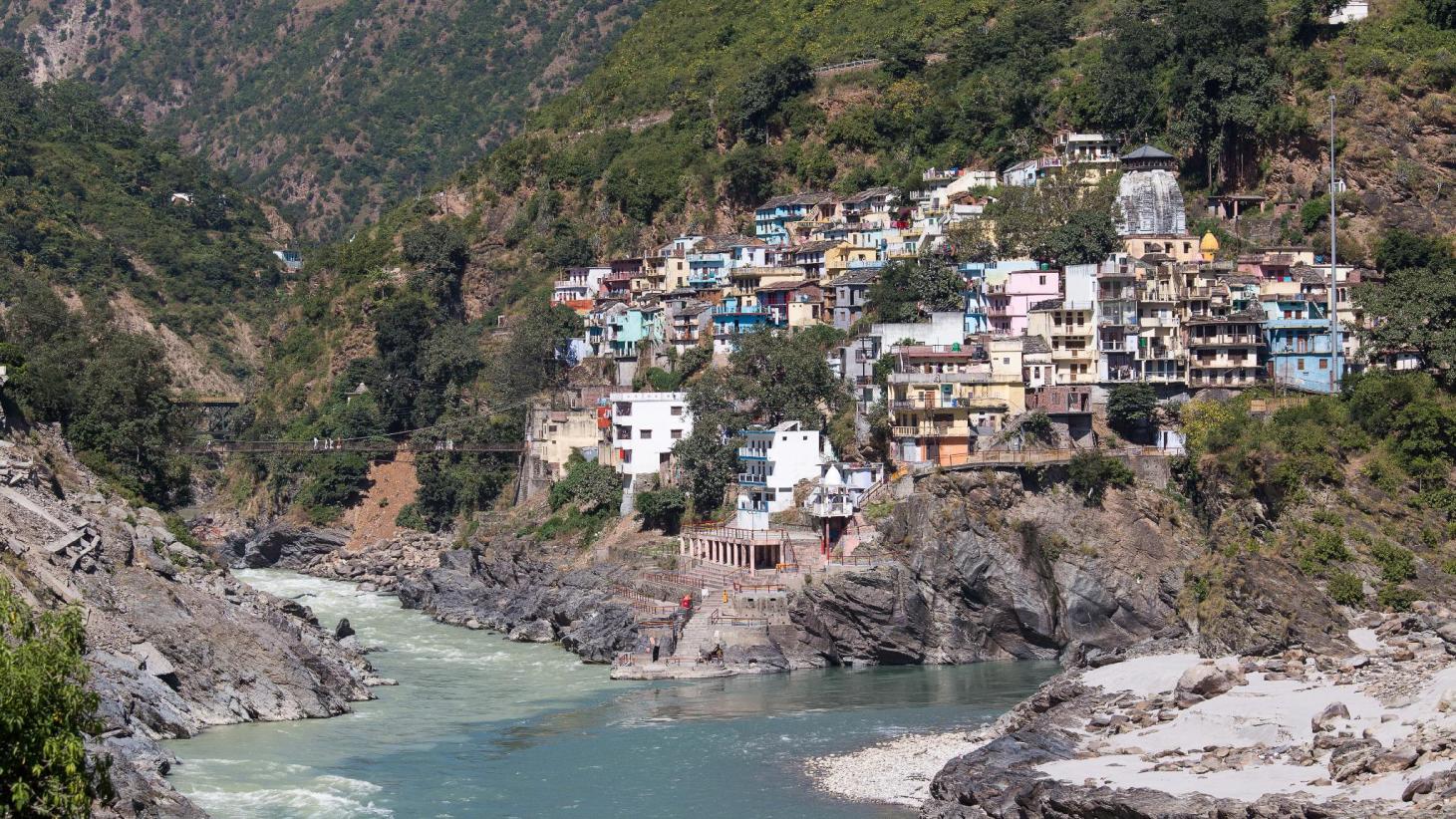 It takes you around 5 hours to reach Rudraprayag from Haridwar. It's a small yet alluring town having some captivating greenery to soothe your vision. You can enjoy the gushing of the river Ganges flowing as you travel through this town too. Though it's a small town, you'll find lots of tourists too willing to lodge here and enjoy the beautiful scenic views around.
4. Gaurikund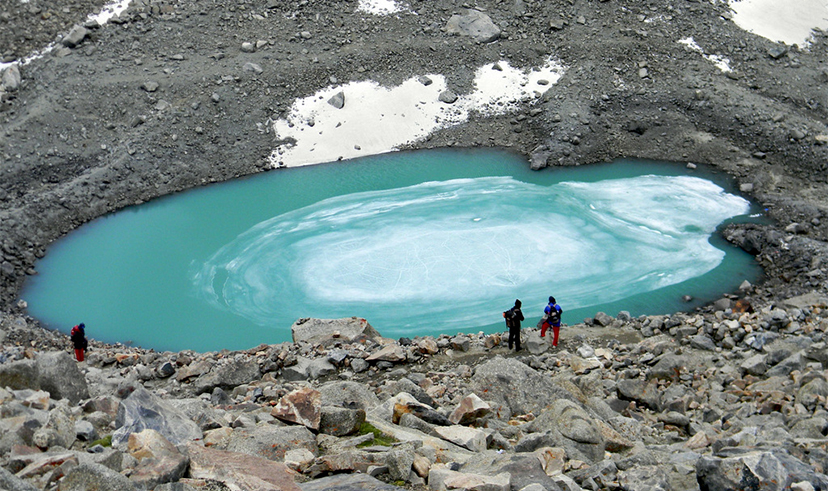 Travelling through Rudraprayag you'll pass through Gaurikund, which also holds religious value. It's called the bathing place of the wife of Lord Shiva. It's a good place to rest amidst your journey, as Kedarnath is only some two to three hours away from here.
5. Kedarnath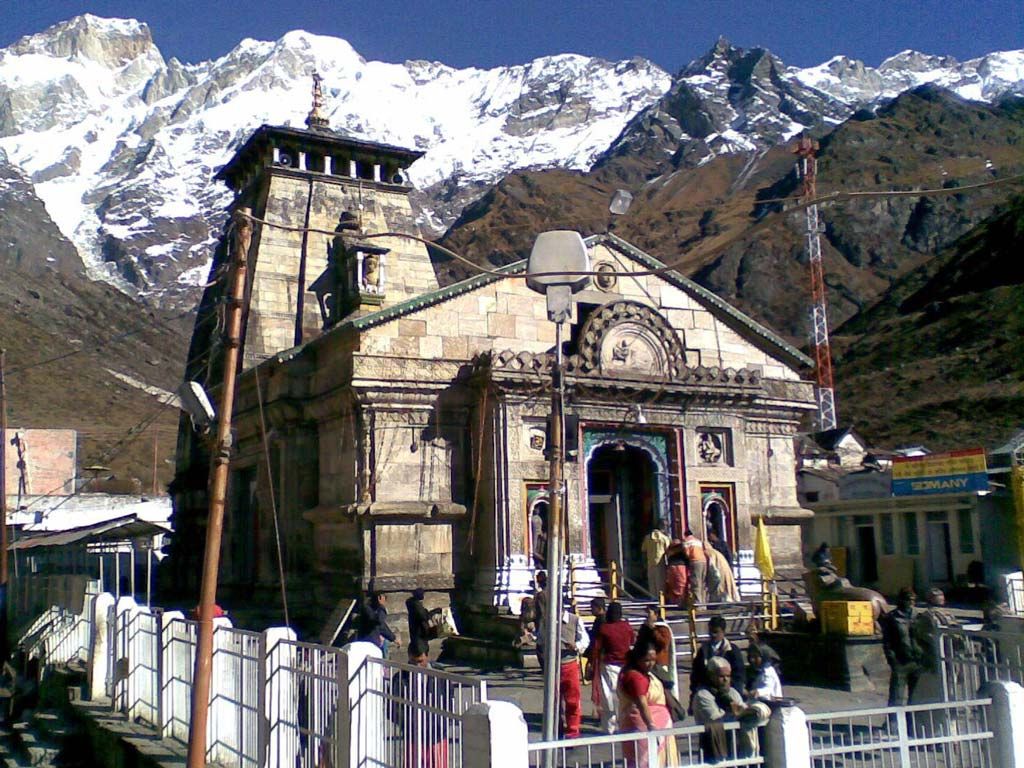 Now finally you'll reach your destination, that is – Kedarnath. Though the entire town of Kedarnath is a beauty for the eyes to feast, you just couldn't avoid visiting the holy Kedarnath temple when you are here. This temple lies at 14 Km above the ground level, and that's why it requires trekking on the hills to reach here. But when you see the beauty surrounding this prominent temple, the efforts are worthwhile. The charm of the quaint little town would add an element of interest to the journey.
6. Badrinath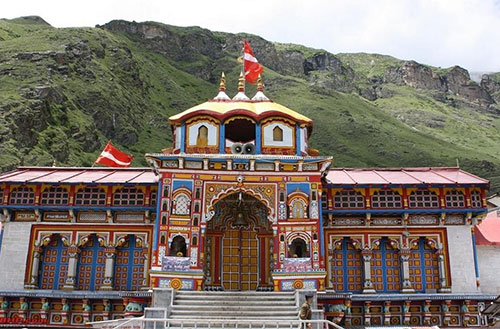 We know, you'd now be thinking about how to reach Badrinath by car, and the answer to it is a simple 200km journey from Kedarnath. It's always advisable to reach Badrinath in the broad daylight. You wouldn't do justice to this picturesque place if you land up when it is dark. You may pay homage at the temples during this time. And if you like to experience the food and culture of a place, then the food of this city is something that would stay on your mind for years after your visit to Badrinath.
FAQS about Delhi to Kedarnath road trip
1. How is the road from Delhi to Kedarnath? 
Answer. Although the roads are good to ride, it's better to avoid them during monsoons, as these can be dangerous during this time.
2. Is pre- registration required to visit Kedarnath and Badrinath? 
Answer. The Char Dham biometric registration is required to visit the religious centres, and this can be easily acquired by simple procedures.
3. Does Kedarnath experience snow? 
Answer. Yes, Kedarnath gets a thick layer of snow for almost all the months, except May to June.
4. How far is the Kedarnath temple from the helipad? 
Answer. The Kedarnath temple is 700 metres away from the helipad. 
5. Is Kedarnath open during December? 
Answer. No, it's not open during December due to heavy snowfall.
It's believed in Hinduism that once in your lifetime you should definitely visit Kedarnath and the other three cities that comprise the Chaar Dhaam. But, even if you aren't keen on its religious importance, then too you shouldn't miss these places because of the charismatic scenic beauty! And what better way than a road trip to discover the enchanting areas, and those that surround it too! And to add to the charm is the opportunity to explore it as you self drive through these places. In case you don't have the right vehicle for the trip; check out the self drive car rental services by Revv. They are popular because of the affordability and the quality of the cars.