Magnificent Sights In and Around Wardha Worth a Trip from Mumbai
Mumbai is one of the biggest and most enchanting cities in India. The fast-paced life, glamour, job opportunities; there are so many reasons to stick to this wonderful city. However, amidst all of these, there are times when you feel like taking a break from the monotony of life, from the non-stop hustle and bustle of the city, and visit a place that is a bit slower and less crowded, isn't it? 
If you too have been feeling the same way lately, you can definitely take a short break and plan a trip to Wardha. Why Wardha of so many places near Mumbai? Well, let us discuss a bit about Wardha here.
Things to know about Wardha 
Wardha is a town in Maharashtra, which was named after the Wardha River. The town was founded in the year 1866 and was a very significant part of the Gandhian period. Today it has earned attention for being a center for the cotton trade. 
Wardha has also emerged as a tourist destination. If you are planning a Road trip from Mumbai to Wardha, it will take you around 16 hours to reach the town. The distance between these two places is 768 km. The best route from Mumbai to Wardha is via Nashik and Aurangabad.
Once you are in this beautiful town, you can visit various religious places, an ashram, and a museum. Let us check out the tourist attractions in the town that you can cover within a day or two.
12 Best places to visit in and around Wardha 
1. Vishwa Shanti Stupa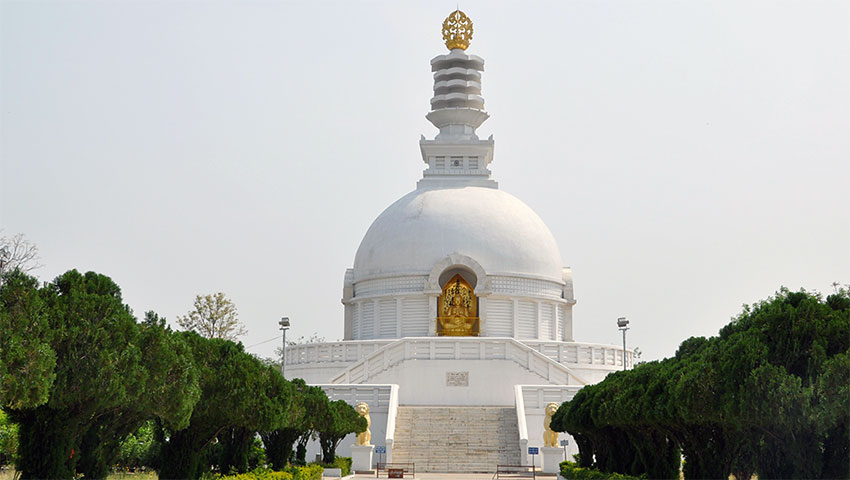 This large white stupa once was the dream of Nichidatsu Fujii. He was called Fujii Guruji by Mahatma Gandhi. You can find the statues of Buddha mounted in four directions of the stupa. You can also find the Japanese temple and the park within the premises of this stupa. It is one of the peace pagodas that have been built across the world.
2. Sevagram Ashram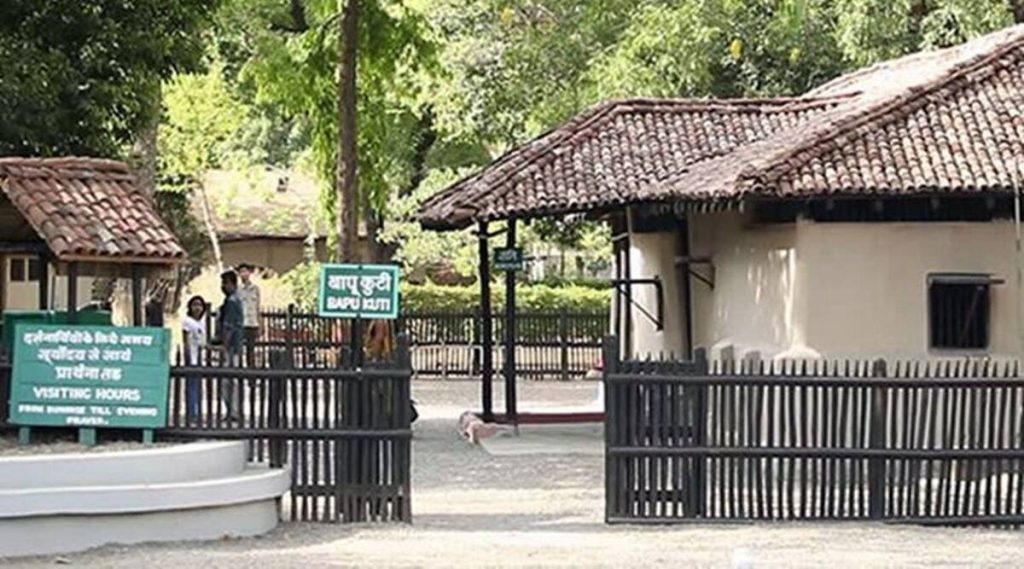 From 1936 to 1948, Mahatma Gandhi stayed here; thus, it was his residence for that period. He with his wife Kasturba Gandhi, and other disciples lived here and grew the place into an ashram. Apart from having a connection with Mahatma Gandhi, the premises of this ashram are also known for being very peaceful as well as calming. You can find several personal items of Gandhi preserved in this ashram, such as telephone, mats, spectacles, notebooks, tables, to name a few.
3. Magan Sangrahalaya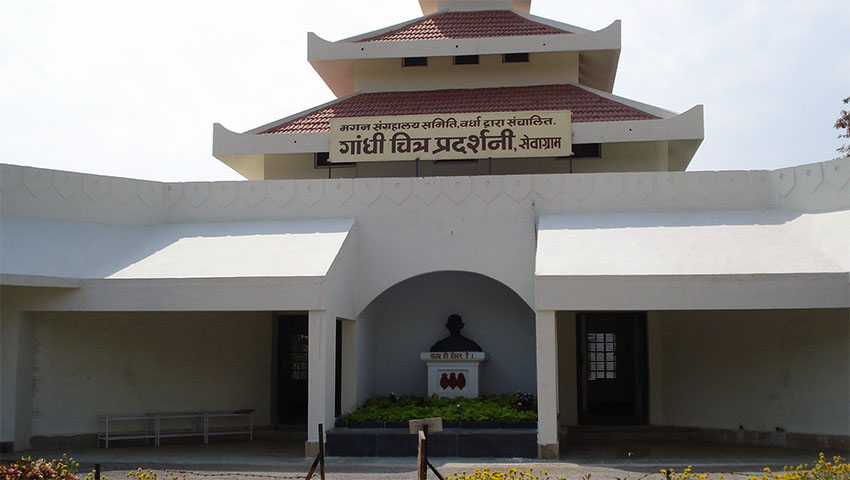 In 1938, Mahatma Gandhi inaugurated the museum. The museum was established to spread awareness about agriculture, research and development of rural industries, dairy, methods to promote the Swadeshi movement, handicrafts by rural artisans, various types of charkhas, khadi, magandeep khadi bhandar, sele khadi gramodyog khadi cloth, etc.
4. Paramdham Ashram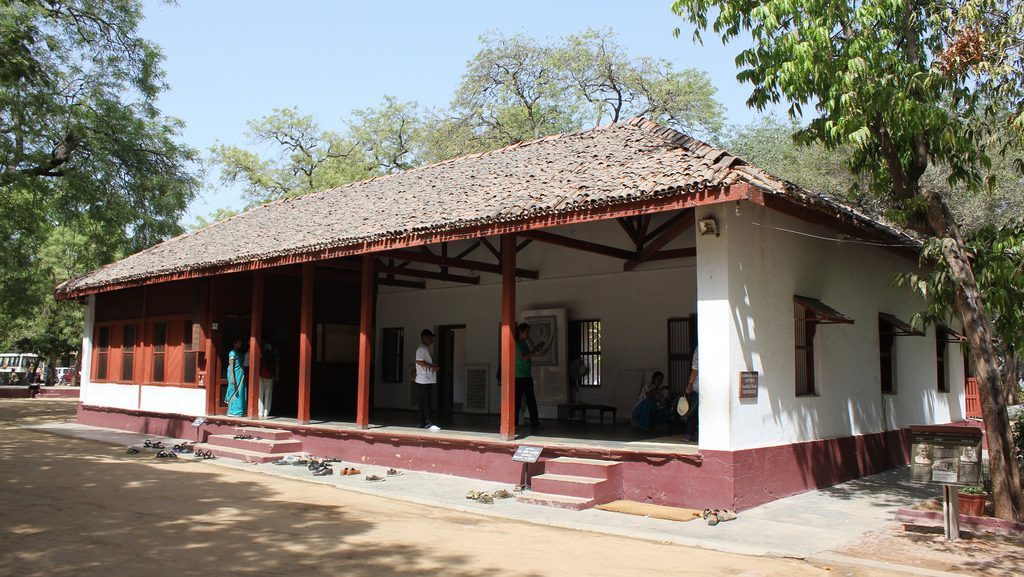 In 1934, Paramdham Ashram was established by Acharya Vinoba Bhave. You can also find Brahma Vidya Mandir within it, which was also established by him.
5. Kelzar Ganpati Mandir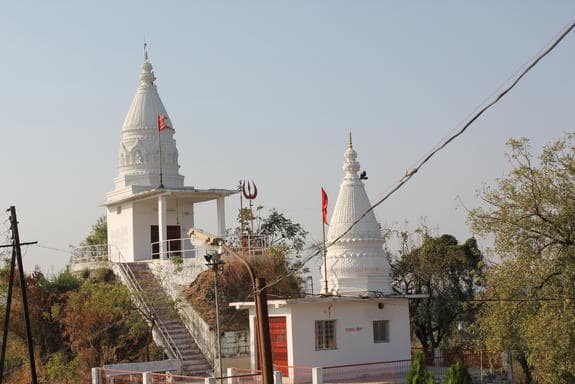 Located on the outskirts of the town, Kelzar Ganpati Mandir is a temple located on a hill close to Bor National Tiger Reserve and Bird Sanctuary. You can enjoy the scenic view from the temple premises. The temple dates back to Vashishtha Purana.
As you cover all the attractions in Wardha, you can plan for trips ahead of this town. Some of the places to visit around Wardha are mentioned here.
6. Adilabad
Adilabad is a town in Telangana but you can reach the place in just 2 and half hours from Wardha. Adilabad is one of the sightseeing attractions where you can find beautiful waterfalls and many temples. The place also has a dam, sanctuary, ashram, and church.
Distance from Wardha: 120 km
7. Tadoba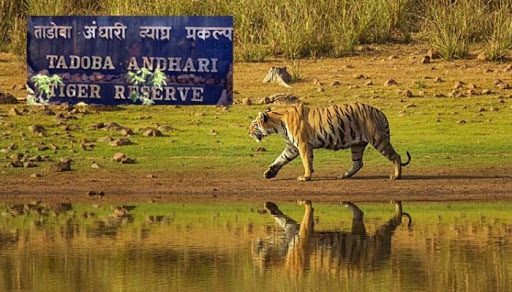 The place is well-known for Tadoba Andhari Tiger Reserve. The place majorly witnesses wildlife enthusiasts and photographers. The chances of spotting tigers in this reserve are very high.
Distance from Wardha: 139 km
8. Nagpur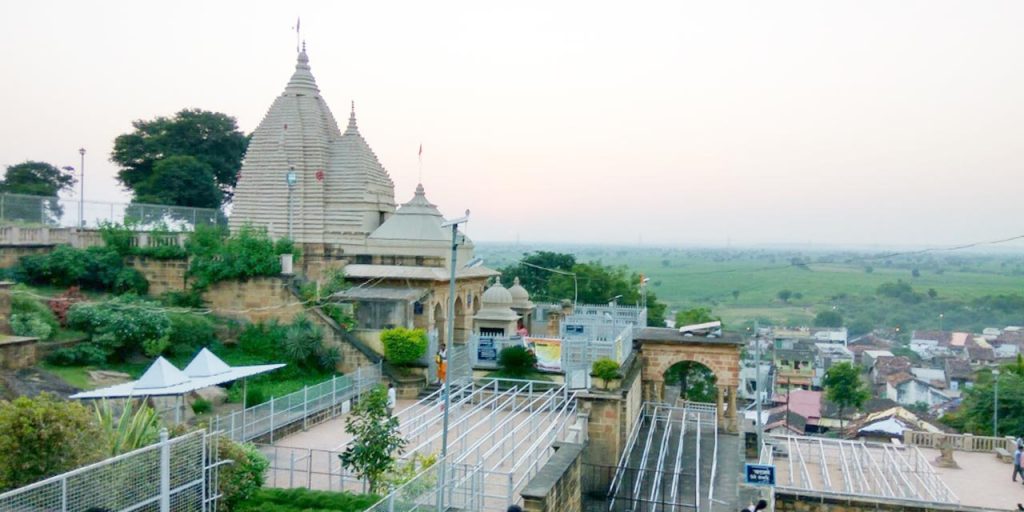 Nagpur is an important city in Maharashtra, which is very famous for producing a large number of oranges. There are some wildlife sanctuaries in Nagpur such as Gorewada Zoo and Tadoba National Park, Umred Karhandla Wildlife Sanctuary, and Maharajbagh Zoo. There are many temples, monasteries, and other attractions in this city which include High Land Park, Toy Train Museum, Fun N Food Village, and Raman Science Centre.
Distance from Wardha: 143 km
9. Chikhaldara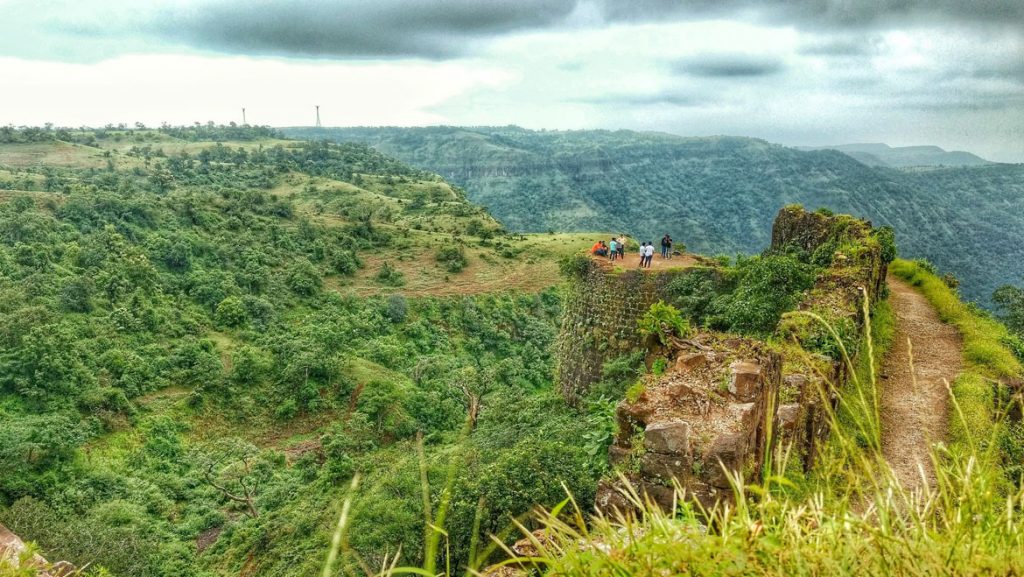 Chikhaldara is located around 1120 m above the water level. The place is visited by many tourists for its Wildlife Sanctuary. The Melghat Tiger Project is home to tigers, other animals, endangered species of flora, and birds. You can also visit the forts like the Narnala Fort and the Gavilgarh Fort on your trip to Chikhaldara. One of the interesting things to do here is trekking, which is loved by adventure enthusiasts visiting this place.
Distance from Wardha: 207 km
10. Pench National Park
Located in Madhya Pradesh, Pench National Park is spread over 758 sq km. This is the same national park on the basis of which Rudyard Kipling wrote the famous story of 'The Jungle Book'.  The national park is known for its dense forest. You can spot several tigers, deer, and other animals in their natural habitat here.
Distance from Wardha: 238 km
11. Nizamabad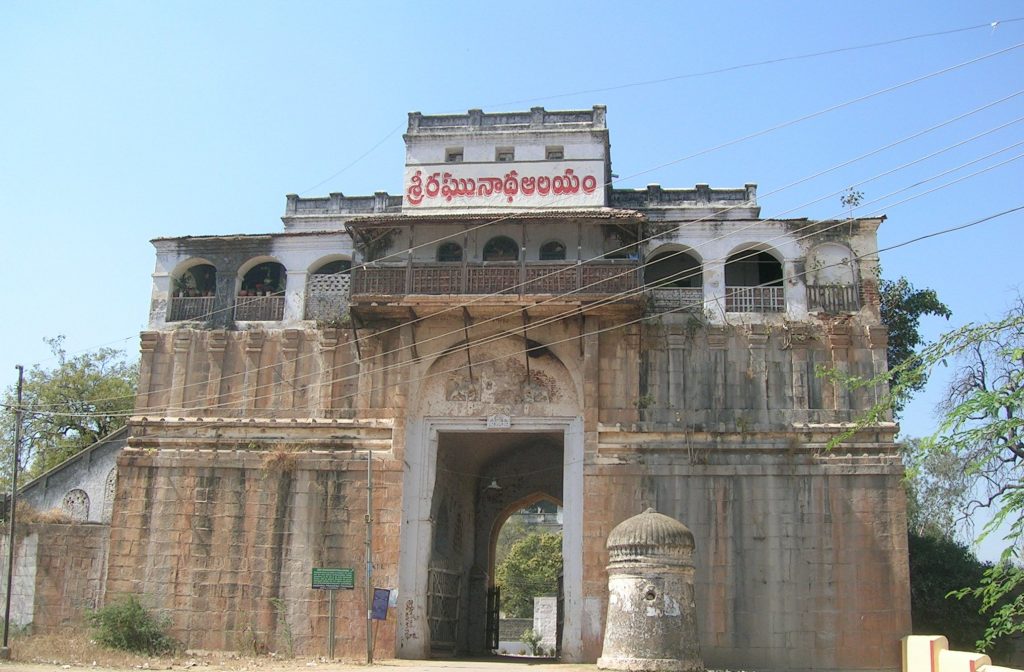 Nizamabad, situated in Andhra Pradesh, is one of the places that you can visit from Wardha. The attractions here are Nizamabad Fort, Alisagar Garden, Nizamabad-Mallaram Forest, Ashok Sagar, etc.
Distance from Wardha: 270 km
12. Lonar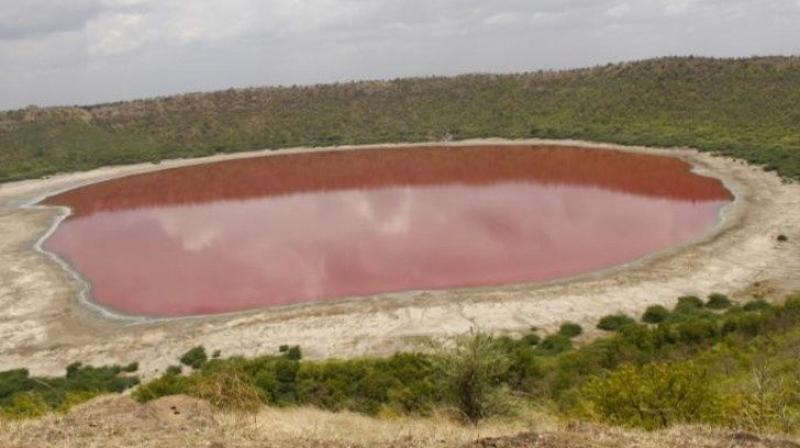 Tourists often visit Lonar to witness the crater, which formed when a meteorite hit the Earth around 52,000 years ago. It is now a lake with the blue-green color of water and surrounded by a vegetative layer.
Distance from Wardha: 275 km
The best time to travel to these places is between October and March since these are the months of the year when the heat is lesser in the region. And, to make the most out of your trip, you can go for a self-drive car rental from Mumbai. You can opt for sanitized car rental from Revv by visiting the website or app of Revv.