Indulge in a Fun and Exciting Road Trips near Vadodara This December
The entire year zoomed rapidly. And you never got some time to relax and unwind. It's natural that you're feeling stressed and frustrated and can do with a short holiday or a weekend off. And if you are planning to enjoy your holiday in a place far away from home, then it's all the more amazing. 
Vadodara, the capital of Gujarat, is a rich city dotted with many important places for tourists. You'll find some really exquisite locations, astounding historical places, and magnificent temples in Vadodara to explore. But all these are within the city. But what if you plan to drive away from here to spend your leisure? Then you would really want to explore and visit the fabulous tourist places near Vadodara.
Important points to keep in mind when travelling in and around Vadodara!
Best time to visit Vadodara— Vadodara is a pleasant city that looks welcoming throughout the year. But the summers here are extremely heated and that's why winters are best to pay a visit here and explore the places around it.
Types of visits recommended in and around Vadodara — There are lots of things to do in Vadodara like visiting the historical site, the religious places, experience sightseeing at its best and even enjoy the fabulous wildlife here. And the same goes for the places around it. 
14 Best Tourist Places Near Vadodara
If you love enjoying exploring and discovering new places, then the road trips near Vadodara is certainly what you should head for. Let's indulge in a fabulous experience of travelling with best destinations to check near Vadodara.
1. Champaner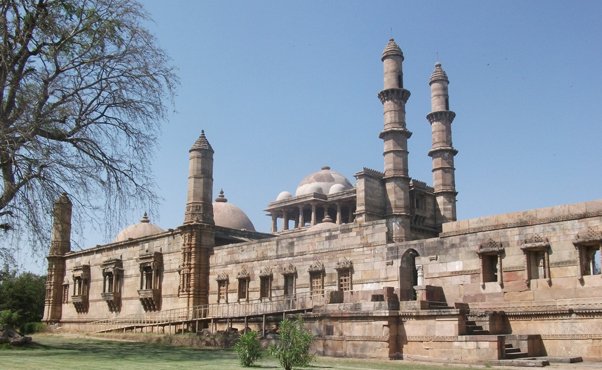 Get ready to be amazed by taking a short trip towards Champaner near Vadodara. It's a fascinating walled town situated near the Pavagadh Hills. The Champaner Pavagadh archeological park here is a famous UNESCO world heritage site. You can view an amalgamation of Hindu and Muslim architecture in this city with some astonishing artistic sculptures and buildings.
Distance from Vadodara — The distance from Vadodara to Champaner is 50 kilometres.
2. Pavagad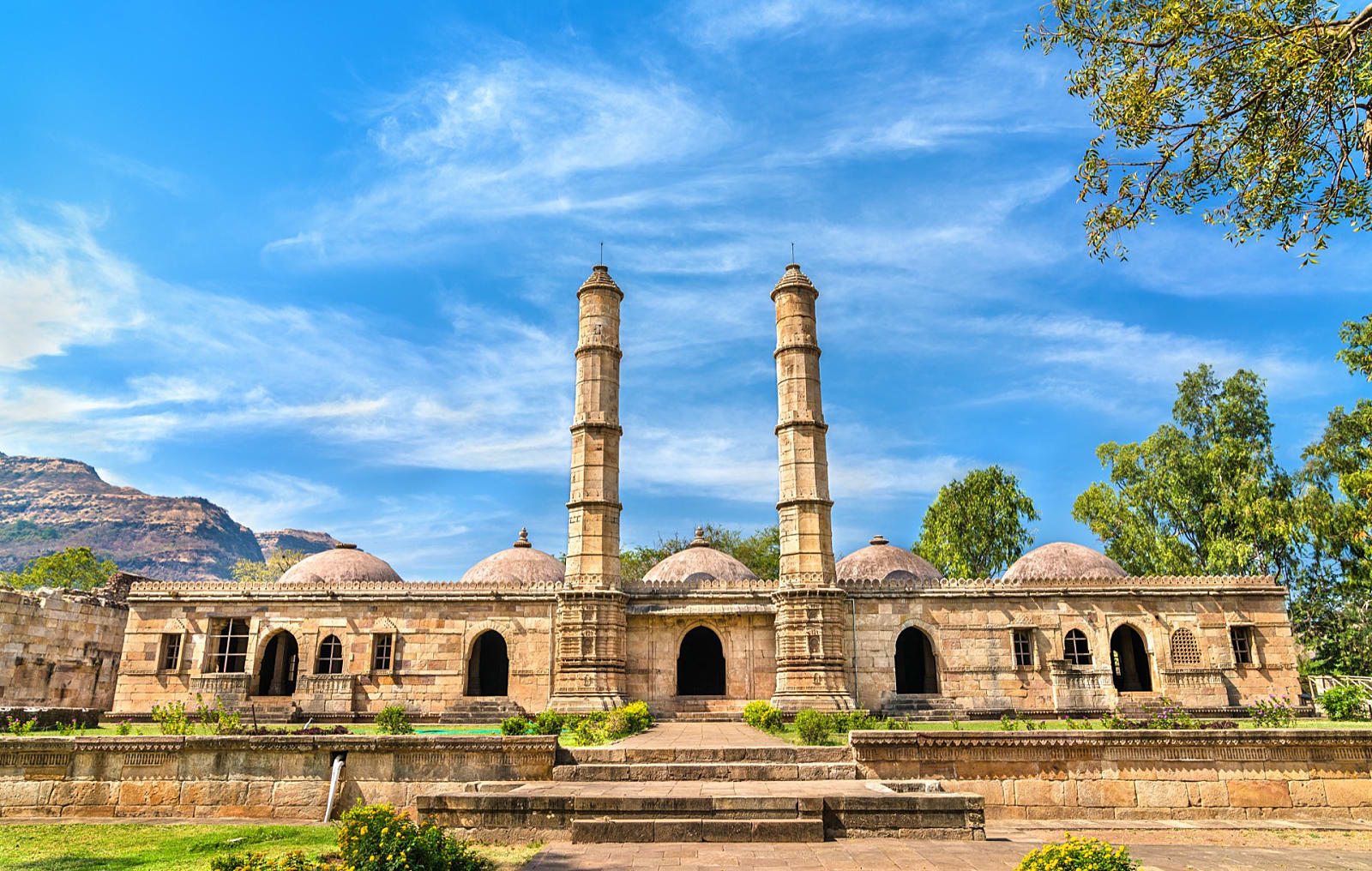 If you are a devotee of Goddess Kalika or simply love viewing natural bounties from a tremendous height, a visit to Pavagadh is going to be worthwhile. You can try trekking towards the hill here or simply opt for a cable car, the excitement is equally enchanting.
Distance from Vadodara— 60 kilometres.
3. Surat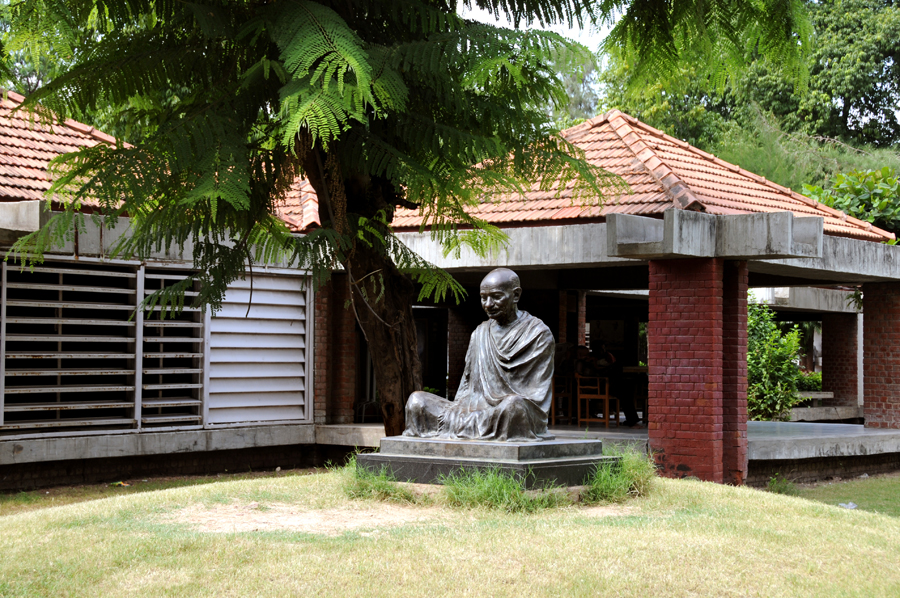 They call it the diamond city of India. Surat is a fabulous location to enjoy the wonderful climate of December in the most peaceful yet astounding way. The beaches here are totally enchanting. Also, don't forget to hit the famous clothes markets here that are some of the best in the country.
Distance from Vadodara— 152 kilometres.
4. Zarwani waterfalls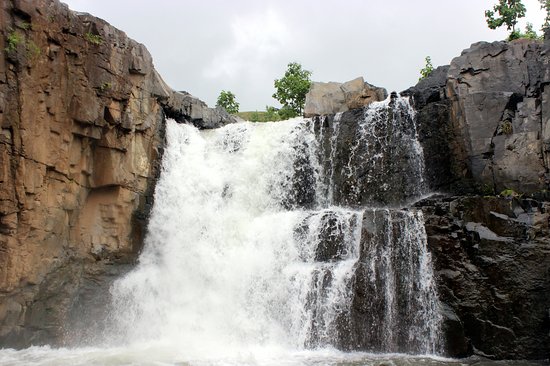 Considered as one of the best tourist places in Gujarat, the Zarwani Waterfalls is a fascinating picnic corner located around the Shoolpaneshwar Wildlife Sanctuary. You will love trekking along this place and even going on a safari and enjoying a dip in the fresh river away from city chaos.
Distance from Vadodara — 90 kilometres.
5. Shoolpaneshwar Wildlife Sanctuary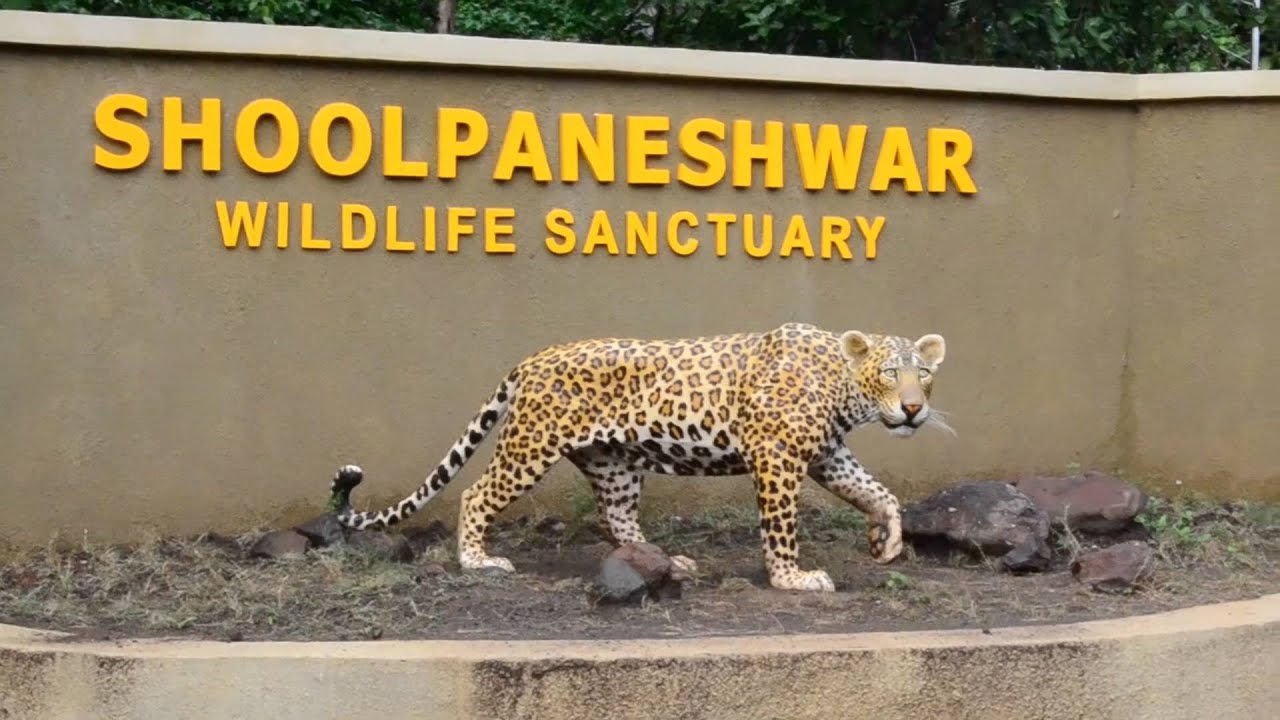 Now this is the place you'll truly love if wildlife is what excites you. Get ready to spot and click captivating images of rare animals like leopard, barking deer, chital, etc. Apart from it, you'll also love the enticing naturally scenic views here.
Distance from Vadodara — 145 kilometres.
6. Kabirvad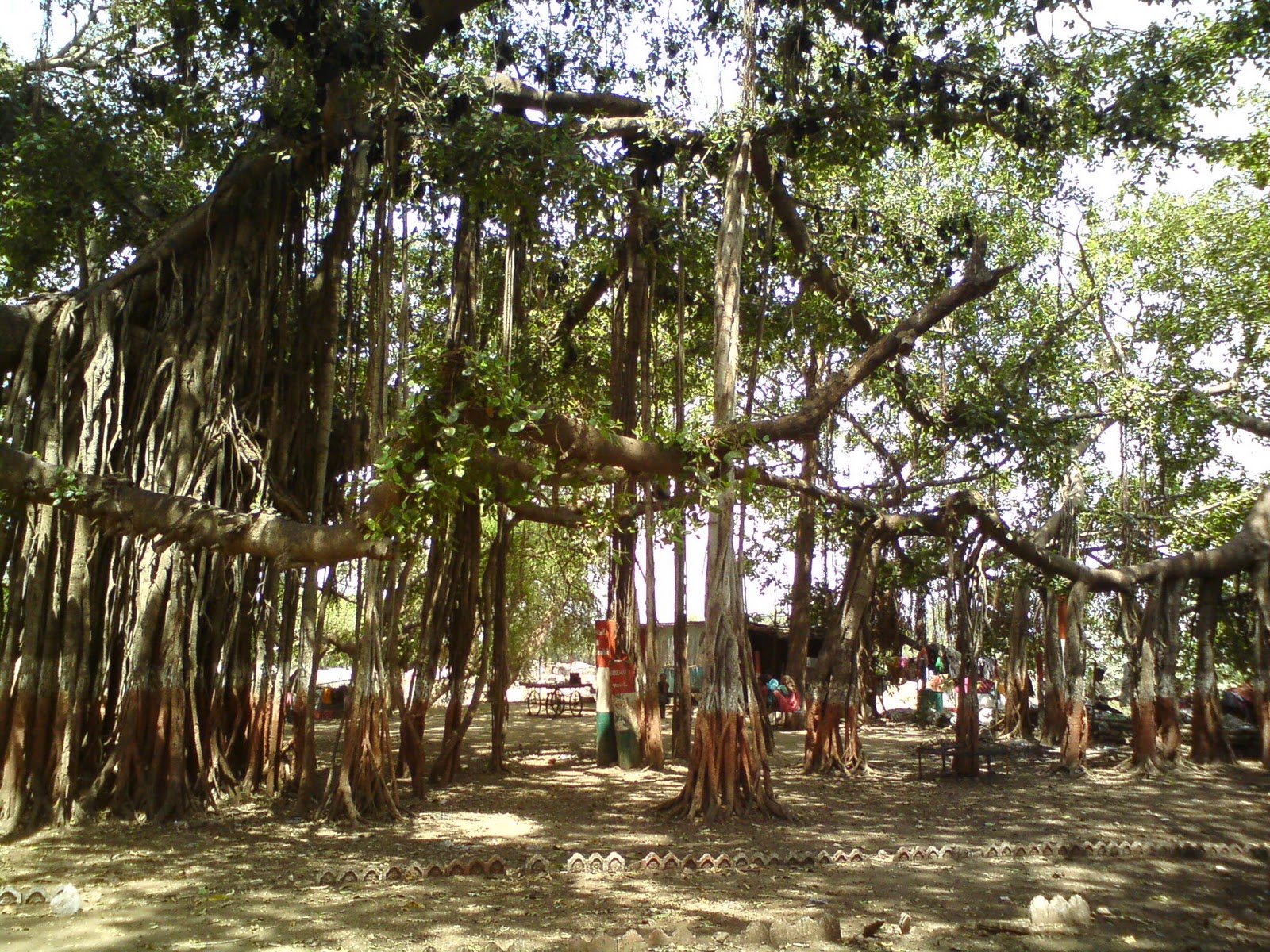 If you travel a little far from Vadodara, you'll reach an enticing island, Kabirvad. Apart from the iconic 800 years old banyan tree that's spread across three kilometres, you'll also enjoy the boat ride near the island and a visit to the Shuklatirth Temple.
Distance from Vadodara — 80 kilometres.
7. Hathnimata Waterfalls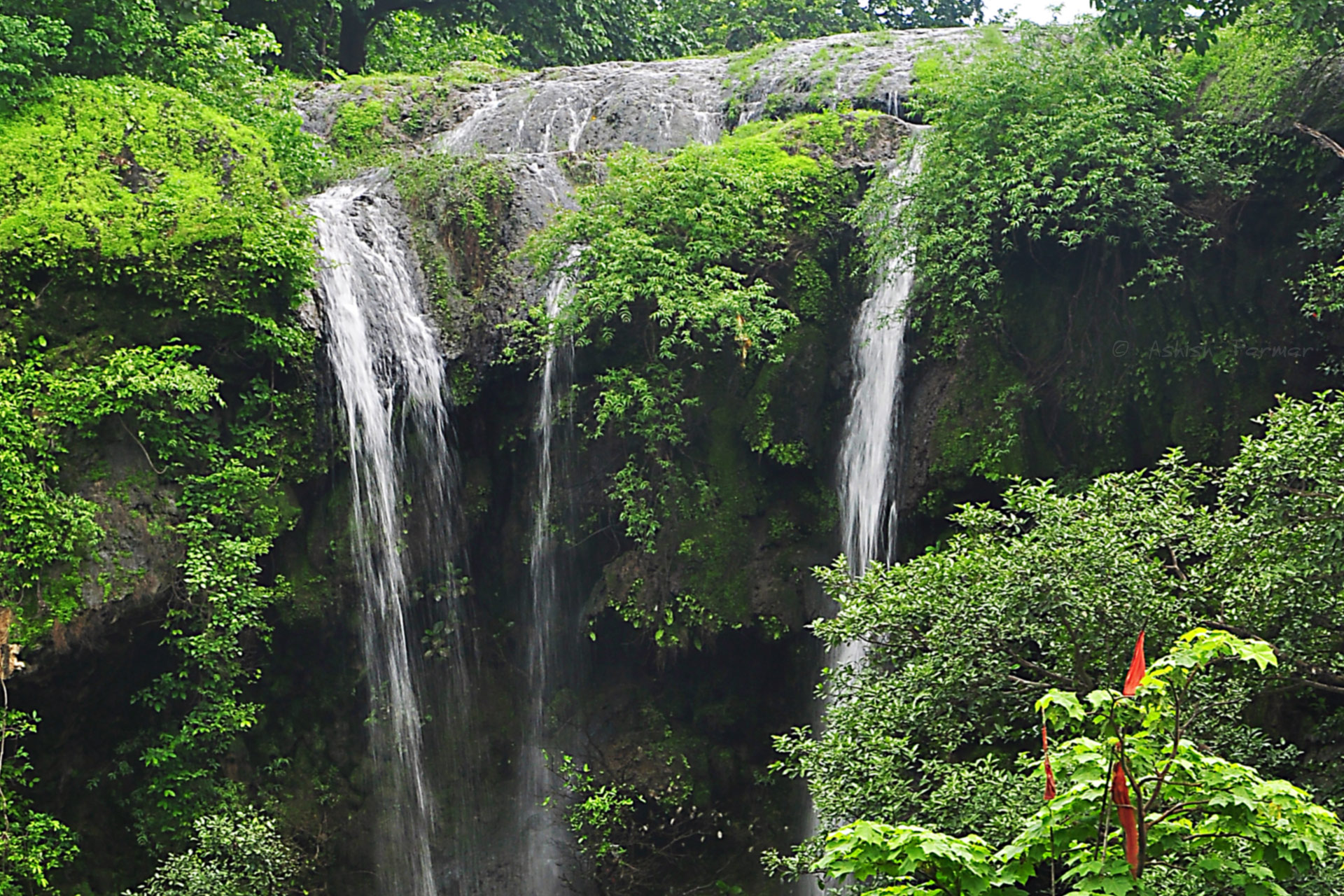 One of the most famous and frequently visited waterfalls near Vadodara, the Hathnimata Waterfalls is a true example of beauty and serenity. You'll be awed by the lush greenery around here, the enchanting mountains, and the milky water pouring from the top, do you need anything else to make your holidays awesome?
Distance from Vadodara — 75 kilometres.
8. Jambughoda Wildlife Sanctuary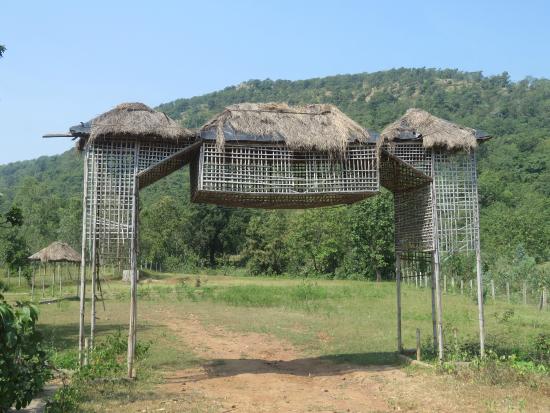 If you are searching for the best places to visit from Vadodara within 200 km, then Jambughoda Wildlife Sanctuary is a heaven for you. From the exotic nature to the captivating and rare flora and fauna, everything is truly mesmerising here. While you are here, you can also check the Zand Hanuman Temple and get some blessings.
Distance from Vadodara — 85 kilometres.
9. Ahmedabad
Ahmedabad is a captivating city of Gujarat that would be all the more attractive and enchanting during December because of the pleasant weather. The monuments displaying excellent architecture here are treats for tourists and locals alike. And you'll also find the famous Sabarmati Ashram located here which reminds you of the simple living and high thinking principles propagated by our great leader, Mahatma Gandhi. 
Distance from Vadodara— 62 kilometres.
10. Ajwa Nimeta Garden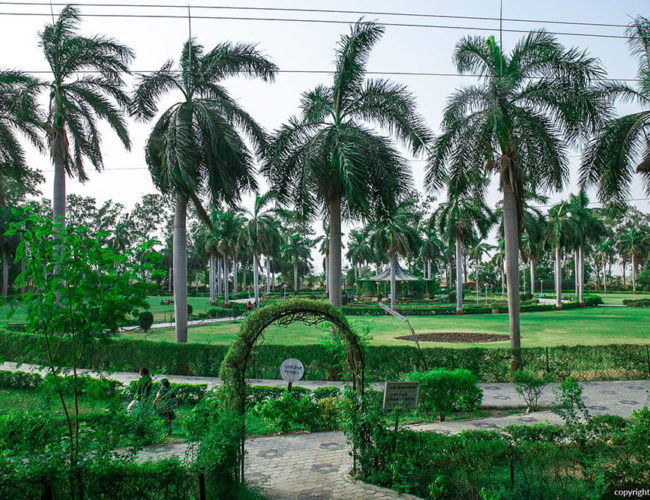 Bored of the regular sightseeing in Vadodara? Drive a little far to Ajwa Nimeta Garden. It's a totally enchanting location with nature, greenery and beauty all around. And this isn't all, if you spare some more days and spend nights at one of the hotels or cottages here, you'll be able to see the glamorous musical fountain show organised here each night.
Distance from Vadodara — 25 kilometres.
11. The Statue of Unity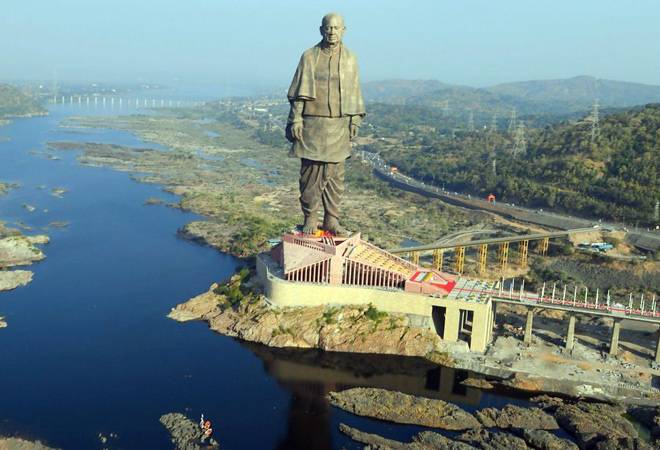 The Statue of Unity is the world's tallest and the country's most grand statue constructed recently amidst the River Narmada near Vadodara. This statue of Sardar Vallabh Bhai Patel alone attracts hundreds of visitors daily. The beautiful gallery around this statue provides you the panoramic view of the river and the captivating flora and fauna around it.
Distance from Vadodara — 145 kilometres.
12. Nilkanth Dham Poicha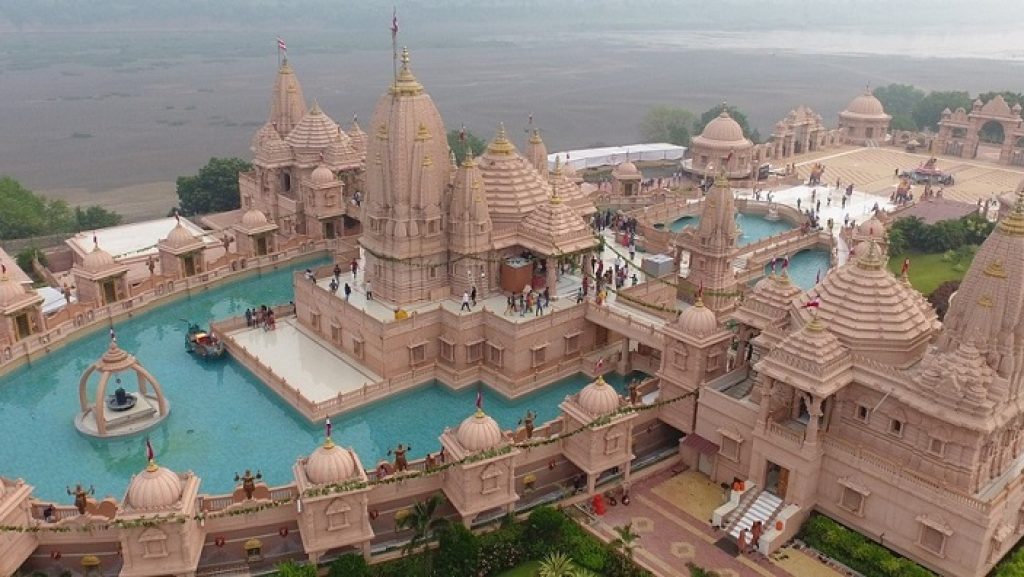 Nilkanth Dham at the Poicha village near Vadodara is an amazing Swaminarayan Temple portraying excellent scripture and architectural excellence. The gardens around it are sure to make your day and if you have kids along with you, then the kid's zone is a must to visit when you are here.
Distance from Vadodara — 60 kilometres.
13. Kuber Bhandari Temple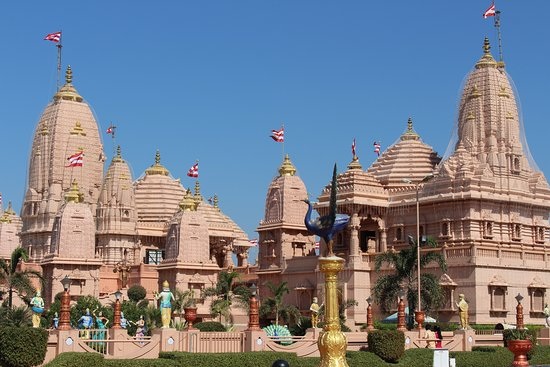 Want to spend your holiday in a blessed and peaceful environment? Then head to the Kuber Bhandari Temple in the Karnali village. You can visit another famous Ma Gayatri Temple located adjacent to it and also take a dip in the holy River Narmada when you are here. 
Distance from Vadodara — 60 kilometres.
14. Sindhrot Dam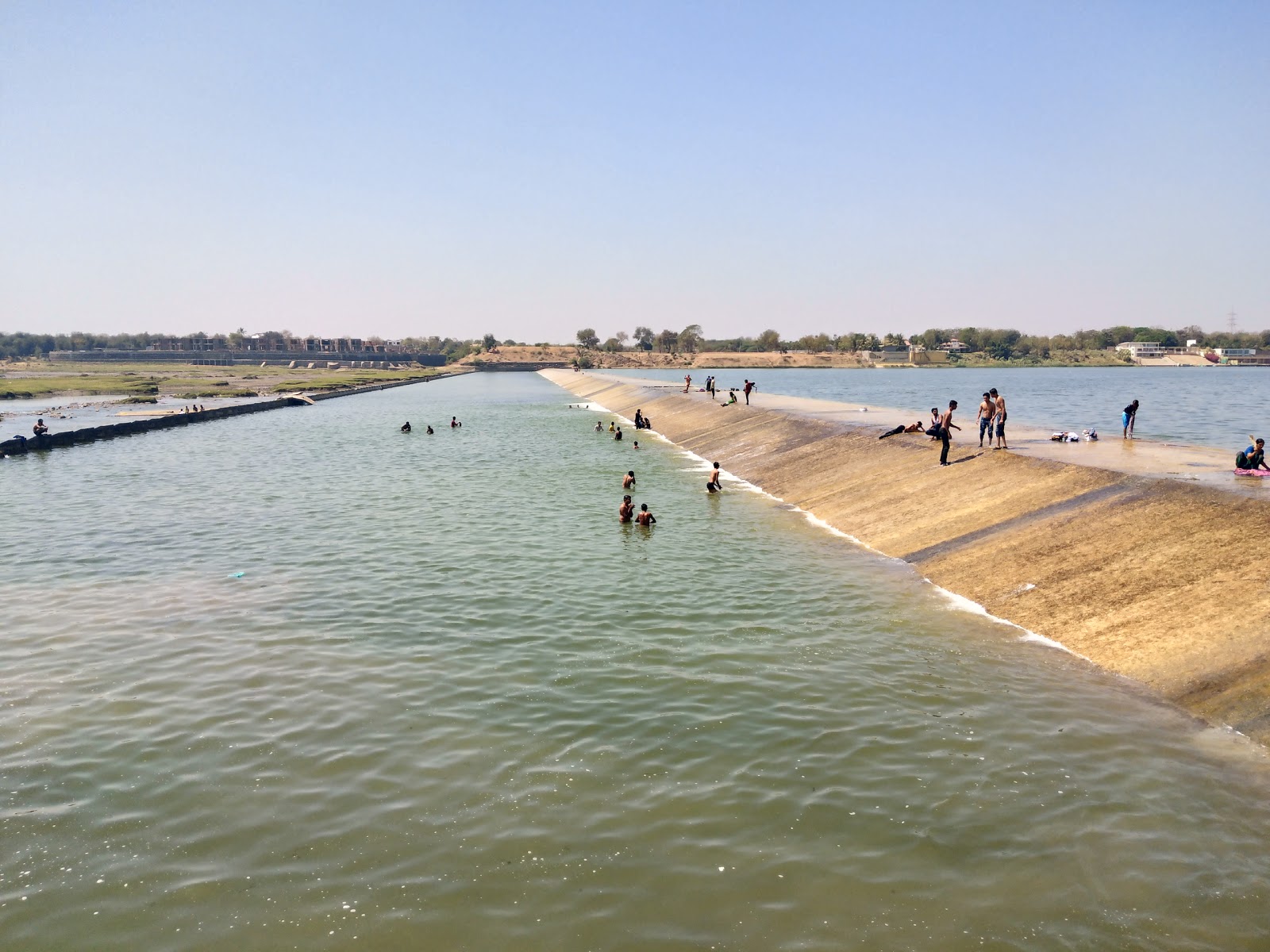 Winters are going to turn magical when you visit the Sindhrot Dam near Vadodara. The cool and pleasant ambience here is fantastic to freshen you up and even enjoy a calm time away from the city.
Distance from Vadodara —16 kilometres.
Well, don't you agree now that your year end holidays are going to be the sweetest one if you drive to these fabulous locations near Vadodara? And if you are curious to try some more places, then simply head to Dakor – which is famous for its glorious temples, the Gir National Park – the largest tiger reserve of the country, Silvassa – a fabulous nature's delight, and Toranmal – a wonderful scenic place near Vadodara. And while you are heading towards these captivating locations, be sure to hire a car in Vadodara from Revv for a comfortable journey ahead.