Explore The Culturally Rich and Architecturally Blessed Bellary and Around Mangalore
To know nothing of what happened before you is to forever remain a child! Yes, being aware of history is so important. And since history is divided as per countries, continents, and States, you have to travel to these locations to enlighten yourself. Or, read books. But we prefer travel, for it ensures learning on closer quarters at personal level. Doesn't this call for a journey occasionally to explore all the prominent historical locations and bounties of the world?! But we understand it's not possible for everyone to pack their bags and set out for a world tour. Well, at least you can explore the essential places of your own country and State to be more aware of its history and heritage! 
When you are so much interested in history, culture, and heritage, we would suggest you a nice location in India to explore. Well, this destination has oodles of inherited heritage that makes you so much aware of the richness of this country. And especially, if you are in Mangalore presently, it would be all the more convenient for you to travel there. Yes, we are talking about Bellary! A very significant city of Karnataka known for it incredible heritage and cultural richness. Just a pro tip to make this journey better — opt for road trips to Bellary from Mangalore. Because when you go for a road trip, the trip itself becomes a part of the story. So, are you ready to discover a new story and create fabulous memories? 
Information you'll require when travelling from Mangalore to Bellary!
When undertaking the road route from Mangalore to Bellary, you'll require being well equipped with all the necessary information. So, do your homework better, keep these things in mind.
★ Distance between Mangalore and Bellary — The distance between Mangalore to Bellary is 461 kilometres that takes around 11 hours of uninterrupted drive.
★ Best route to reach Bellary from Mangalore — If you are taking a self-drive car rental from Mangalore from Revv, take the route towards Shivamogga to Chitradurga Road or simply prefer the way from NH-150A to reach Bellary. 
★ Best time to visit Bellary — The best time to travel to Bellary is between October to March.
★ Activities in store at Bellary — There are innumerable things to do in and around Bellary like:
Historical tour
Religious places to visit 
Sightseeing 
Wildlife exploration 
Adventurous activities 
8 Best places to visit in and around Bellary
Commence a journey towards the insightful location 'Bellary' from Mangalore for the best experience of your life!
A town with everything marvellous, Bellary is definitely a place to explore. And not just this, this location is proudly surrounded by some other prominent destinations which again are considered as fabulous tourist attractions. So, check for the places to visit in Bellary below:
1. Bellary Fort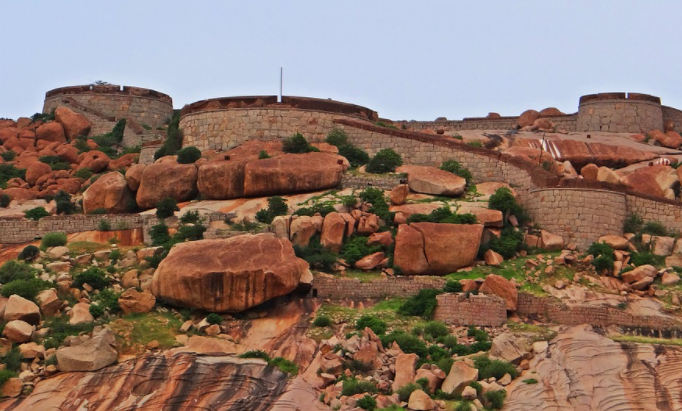 One of the top attractions in Bellary, this fort is a living proof of the power of the rulers (the Vijayanagar Empire) who occupied this place centuries back. It's built on the top of the hill and has a massive expanse with a temple, some wells, and even barracks made for soldiers of that time. You'll be awed by the incredible architecture and the historical stories and folklore related to this fort. 
2. Kumaraswamy Temple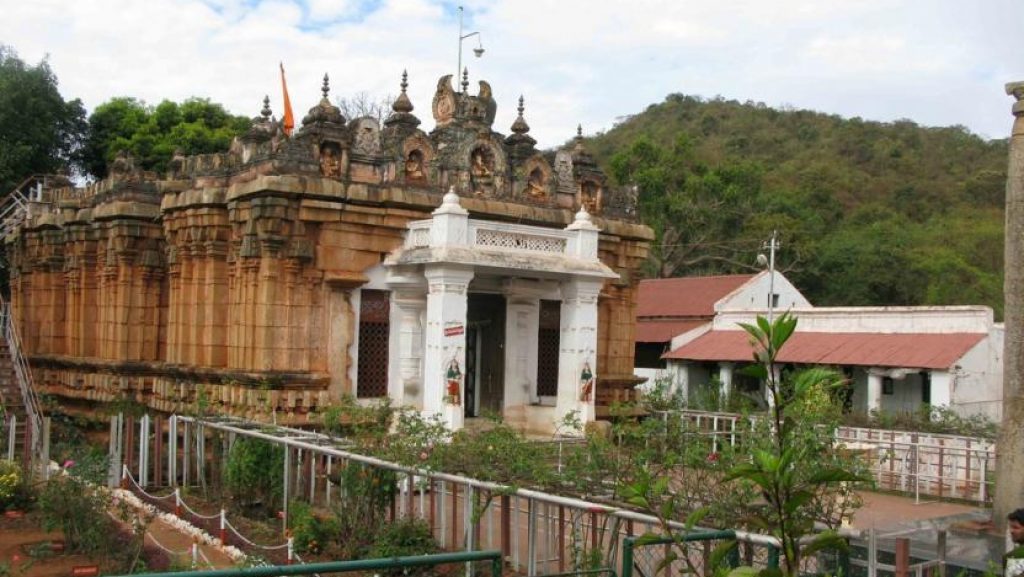 One of the most significant religious sites of the country, the Kumaraswamy Temple is known for its artistic architecture, especially for being the only temple dedicated to Lord Subrahmanyeshwara Swamy in South India. Around 1000 years old, this temple gets flocked by devotees each November due the annual religious ceremonies held here.
3. Bellary children's park cum zoo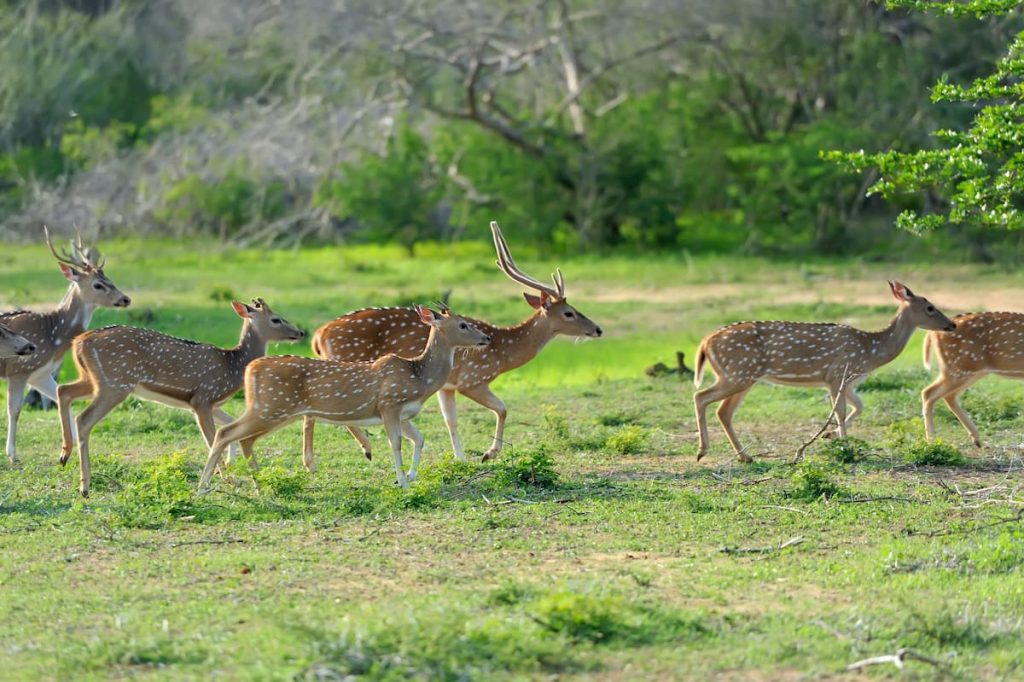 If you have got kids with you, then you should definitely visit the Bellary Children's Park and Zoo. It has got a large collection of various animals and birds that are sure to excite you while you're here. You can let your kids enjoy a view of the bear, fox, and even tigers found here.
Some awesome destinations near Bellary worth exploring
Fortunately, Bellary is surrounded by lots of amazing places very close it. And most of these we have listed for you so that you can visit these while you're travelling to this location and know more about the rich culture of our country.
4. Hampi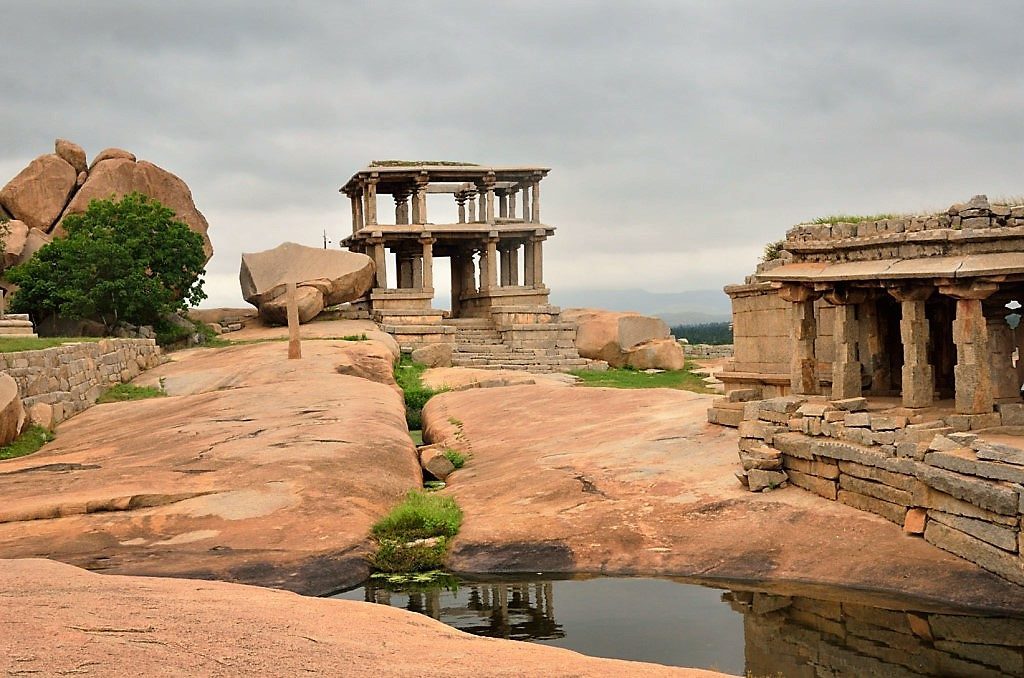 One of the nearby places to visit when in Bellary (approximately 60 kilometres) lies the most celebrated historical and culturally rich destination of India – Hampi. The entire city speaks of the cultural heritage that India is so proud of. You will find around dozens of temples and architectural buildings in this very city which are at least a century old. So, you can well imagine the richness of this location. And when you are here, you might as well visit the very famous Virupaksha Temple, Vijaya Vittala Temple, Lotus Mahal, Hippie Island, Matanga Hill, Monkey Temple and Elephant Stables. It is for no reason that the place is enlisted as UNESCO world heritage site.
5. Davanagere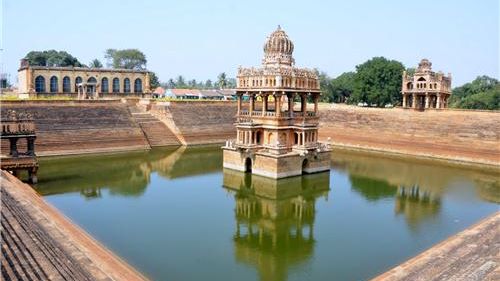 Located just around 130 kilometres from Bellary is a very alluring location rightly called the Manchester of India. Known for its natural beauty and significant temples and historical locations like Sri Anjaneya Swamy Temple, Eshwara Temple, Bathi Gudda, and Uchangidurga Fort, this location truly provides you an insightful peek into the past of the country.
6. Pattadakal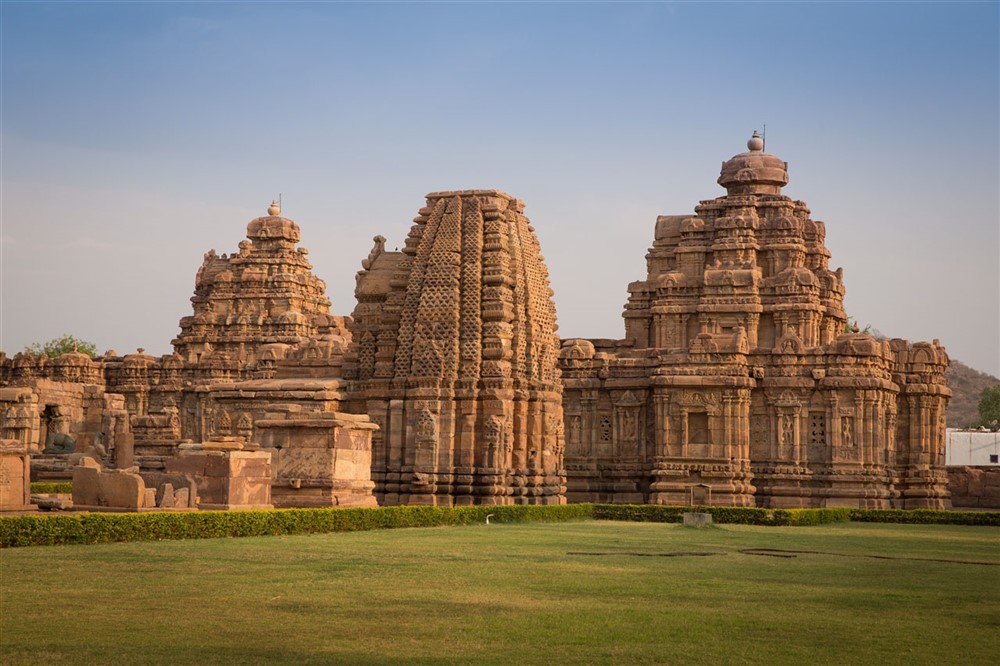 Let's talk about another enriching destination near Bellary, Pattadakal. Rich in historic places, it's also a famous world heritage site. The exquisite greenery of this location is the blessing of Malaprabha River in this place and the archeological blessings like Mallikarjuna Temple, Sangameshwara Temple, Galaganatha Temple, and Virupaksha Temple are worth visiting in Pattadakal. 
7. Badami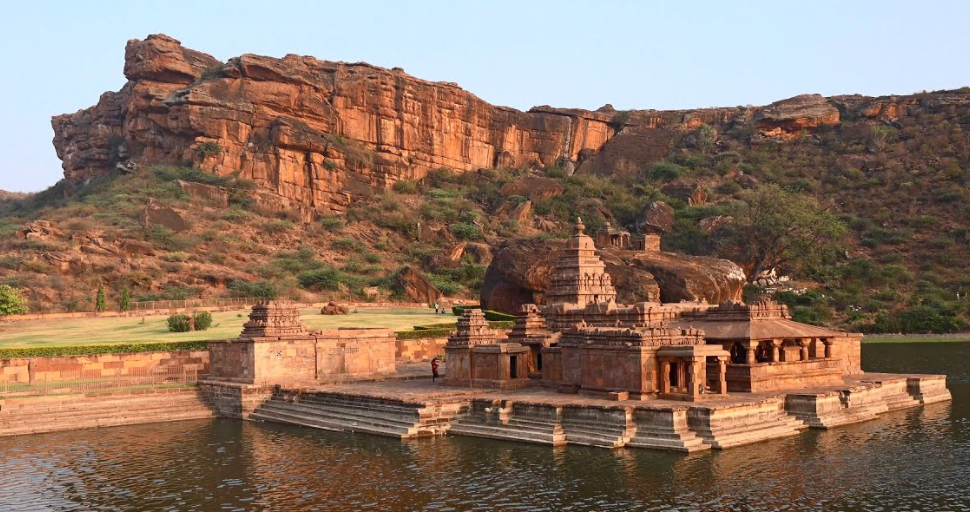 Badami, located just around 177 kilometres away from Bellary, is all enticement because of the prominent historical and cultural monuments found here. The Bhuthanatha Temple, Banashankari Temple, Cave Temples, Aihole and open Air Museum are worth visiting sites here. 
8. Lepakshi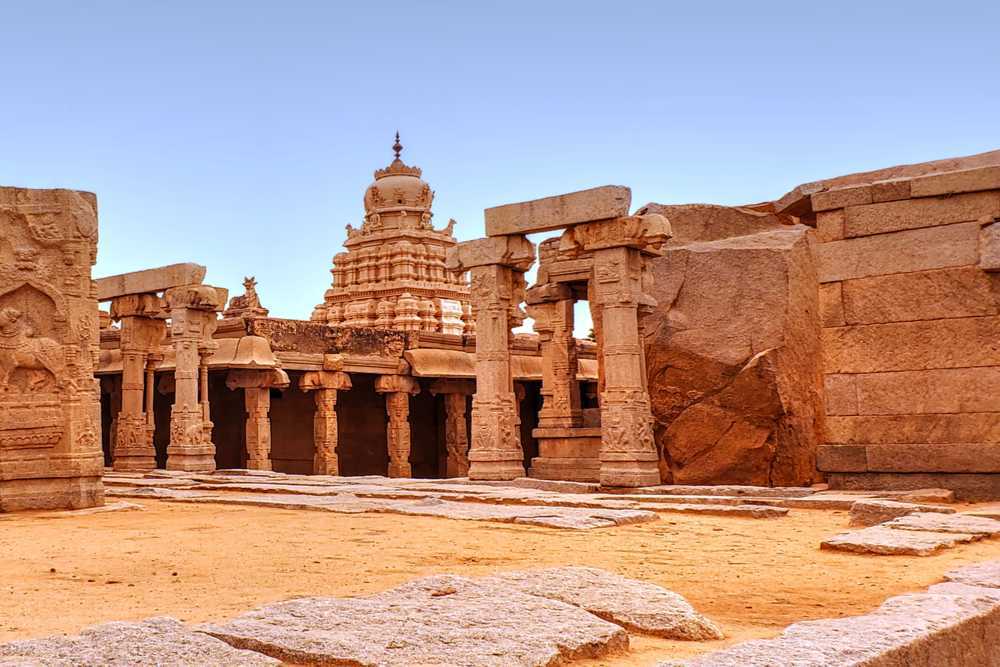 Just around 247 kilometres away from Bellary, Lepakshi is a quaint little town in Andhra Pradesh. But we are specifically discussing this location because of its magnificent architectural, archaeological, and cultural heritage. The Veerbhadra Temple, Lepakshi Temple, and Bheemeshwari Lake nearby are some significant destinations to head when you're here.
Now don't you feel that your journey from Mangalore to Bellary is worth talking about? But if you want some more travel stories to relate to your buddies after getting back home, then also visit the rich Dandeli, the historically important town –Bijapur, another world heritage centre –Halebidu, and the place especially known for its temples – Shivagange.