Celebrate Arrival of New Year at these Destinations around Bangalore
Bangalore has a reputation of being one of the liveliest cities not only in the South of India but in the entire country. The beauty and vibe of the city make it a great place to hang out and have a fun time. This also makes it a great place to party and celebrate special occasions as well as festivals. One of the grand celebrations that you can enjoy while being in Bangalore is the New Year Celebrations. The New Year celebration venues in Bangalore are numerous and each one of them is worth witnessing, however, few are outstanding. If you are looking for places in and around Bangalore for New Year celebrations, we will help you out with a list of the best tourist attractions in and around Bangalore to visit if you are craving a great time for the New Year celebrations.
New Year Celebrations Venue in Bangalore
There are some amazing New Year celebrations around Bangalore that you can attend while in the city. For the New Year celebration 2021, you can consider going to any of these places for an evening filled with fun and magic.
NoLimmits Lounge & Club – Complete with amazing bands performing live and some of the best DJs in Bangalore, there are plenty of reasons to spend your New Year eve at NoLimmits. It has been famous for the previous New Year bash that they have organized including the all-night jamming session with more than enough dancing space including dual dance floors and the open arena. The evening also includes some sumptuous food served on the buffet and plenty of drinks.
Vapour – The Vapour Pub and Brewery at Indiranagar, is one of the best party places in Bangalore. It boasts of some of the best drinks in town with a great atmosphere. It is more of a chilling out place where you can hang around with your friends; thanks to the great music and even lives performances.
I Bar – It is one of the best luxury resorts where you can welcome the coming year in style. This happens to be one of the poshest parties and you can enjoy some of the best DJ's playing here. Head to The Park Bangalore for this enigmatic venue and enjoy some of the best food and drinks in Bangalore.
Apart from these, there are several destinations around Bangalore that you can visit to celebrate your New Year evening.
Places Near Bangalore to Celebrate New Year evening
1. Mysore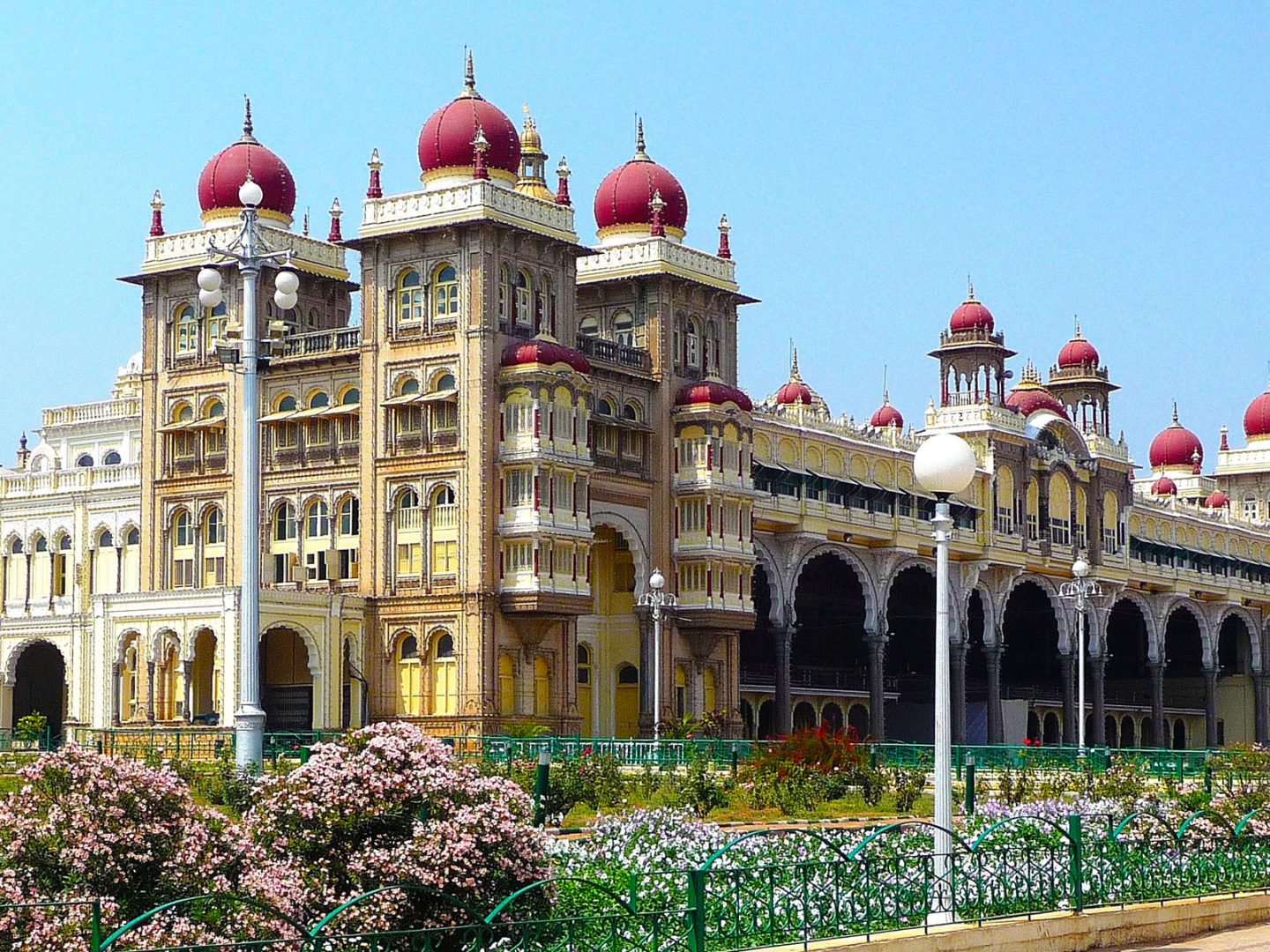 One of the biggest tourist attractions near Bangalore, Mysore is one of the most beautiful cities in the country. It is also known for the many popular tourist destinations that you can see while you are here including Jaganmohan palace, Amba Vilas Palace, Lalitha Mahal, etc. You can also visit the famous Sand Sculpture Museum and St. Philomena's church and once the day is over, head to the Pelican Pub.
Distance from Bangalore – 143 Kilometers
2. Coorg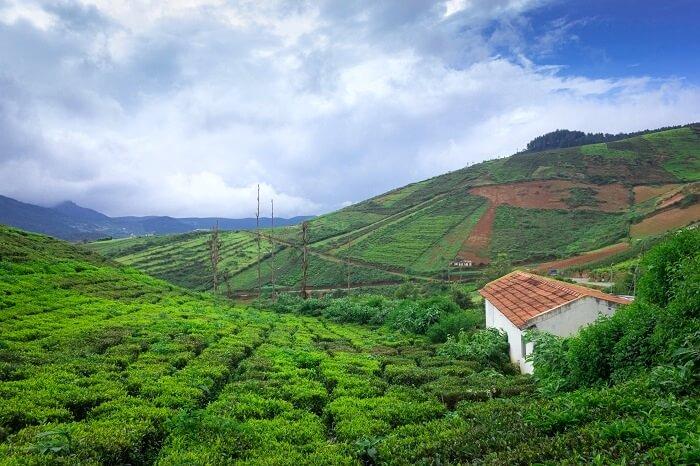 Nestles in the Western Ghats, this beautiful hill station is also one of the most famous coffee plantations in the country. You can find some beautiful sites filled with natural wonders thanks to the rich biodiversity here. You can visit the Nagarhole National park, Abbey Falls, Talakaveri, and Namdroling Monastery while you are here. It also makes for one of the great camping locations and you can also enjoy your stay at one of the best resorts here while visiting the Planter's Club, Hive Bar, or The Lost Horizon for drinks.
Distance from Bangalore – 263 Kilometers
3. Ooty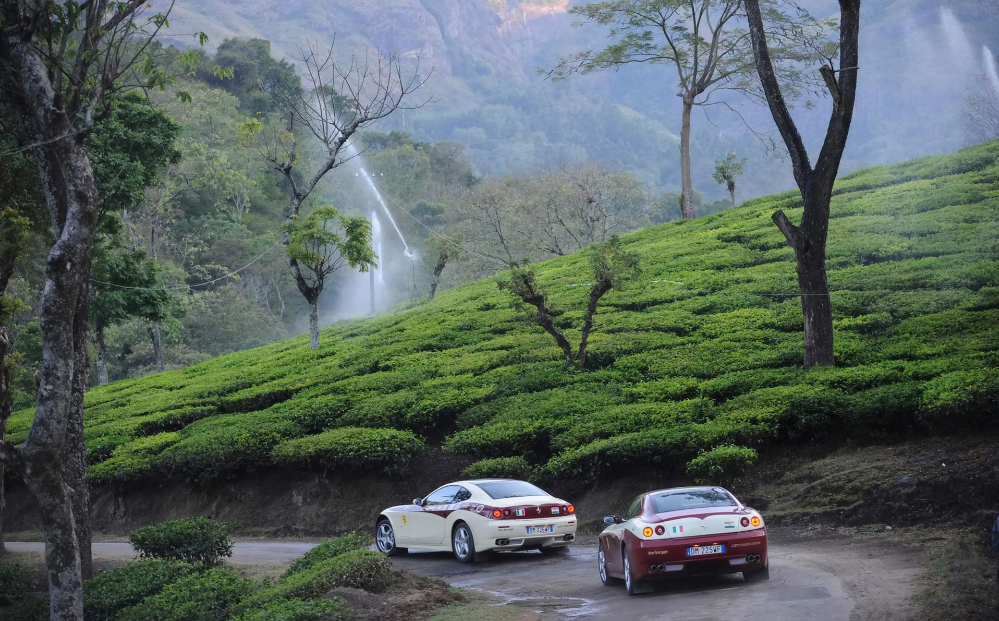 The "Queen of Hills" Ooty, is one of the most beautiful hill stations in India. You can visit Ooty, for a nice and serene New Year experience with several places to visit and sights to see. Do make time to visit the mesmerizing Rose garden, chocolate museum, wax museum, Ooty Lake, and Avalanche Lake. You can also take a ride on Nilgiri Mountain Railway for sightseeing.
Distance from Bangalore – 270 Kilometers
4. Pondicherry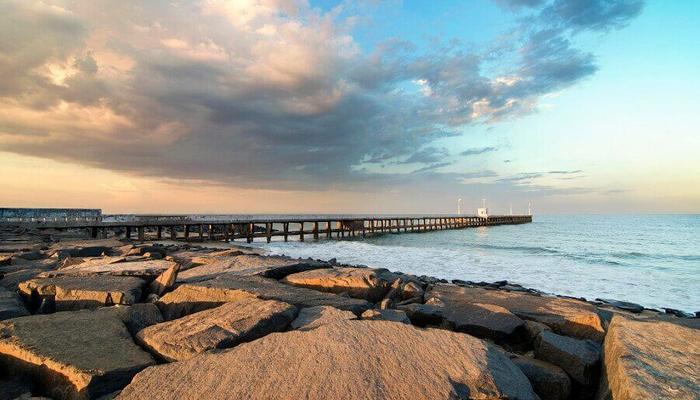 One of the most unique locations near Bangalore and also one of the most popular road trips from Bangalore, Pondicherry is a great place to visit. The former French colony is a paradise for people who have an interest in history. You and your gang can visit the amazing pubs here in the evenings and spend the morning visiting places such as Promenade Beach, Auroville Ashram, Basilica of Sacred Heart of Jesus, and Puducherry Botanical Gardens. You can even enjoy Scuba diving and a ride on the Chunnambar Boat House.
Distance from Bangalore – 315 Kilometers
5. Hogenakkal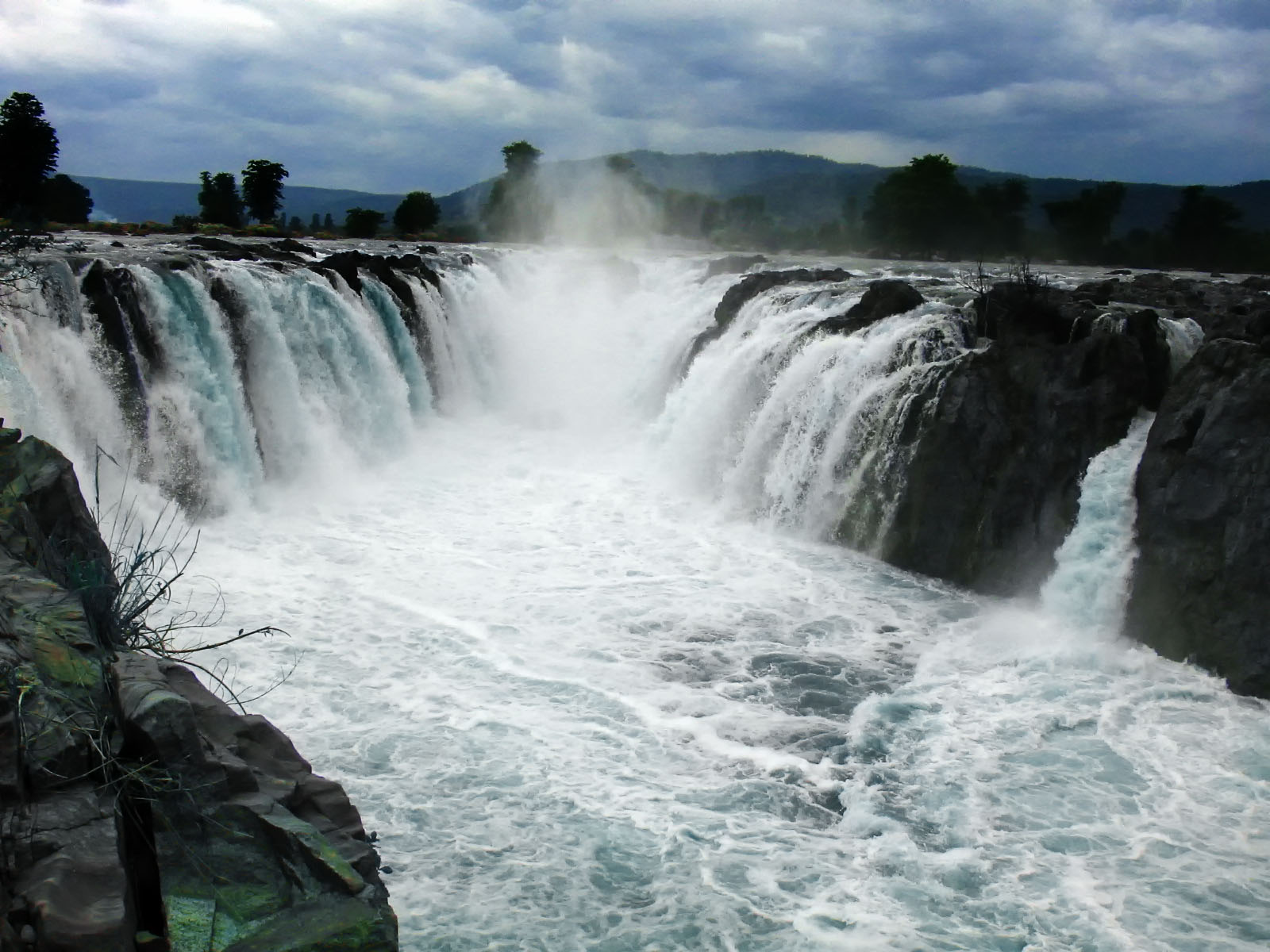 The very thought of a gushing waterfall is enough to make the adventurous spirited tourists feel excited about this place. Located very near to Bangalore, this beautiful waterfall along the Kaveri River is a great picnic place for families and friends and can be a great new year destination. 
Distance from Bangalore – 150 Kilometers
6. Ramanagaram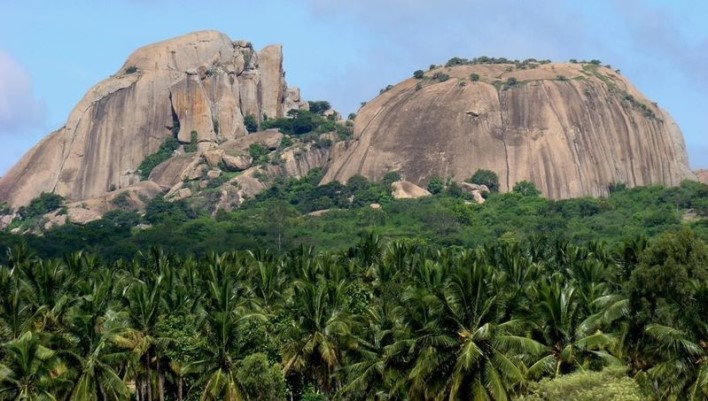 Have you ever seen the movie "Sholey"? Well, Ramanagar is where the Sholey was famously shot among what is known today as the Sholey hills. What can be more epic than visiting this place and spending your new year's eve here. It is also a great location for rock climbing and you can visit the wildlife sanctuaries here.
Distance from Bangalore – 50 Kilometers
7. Nandi Hills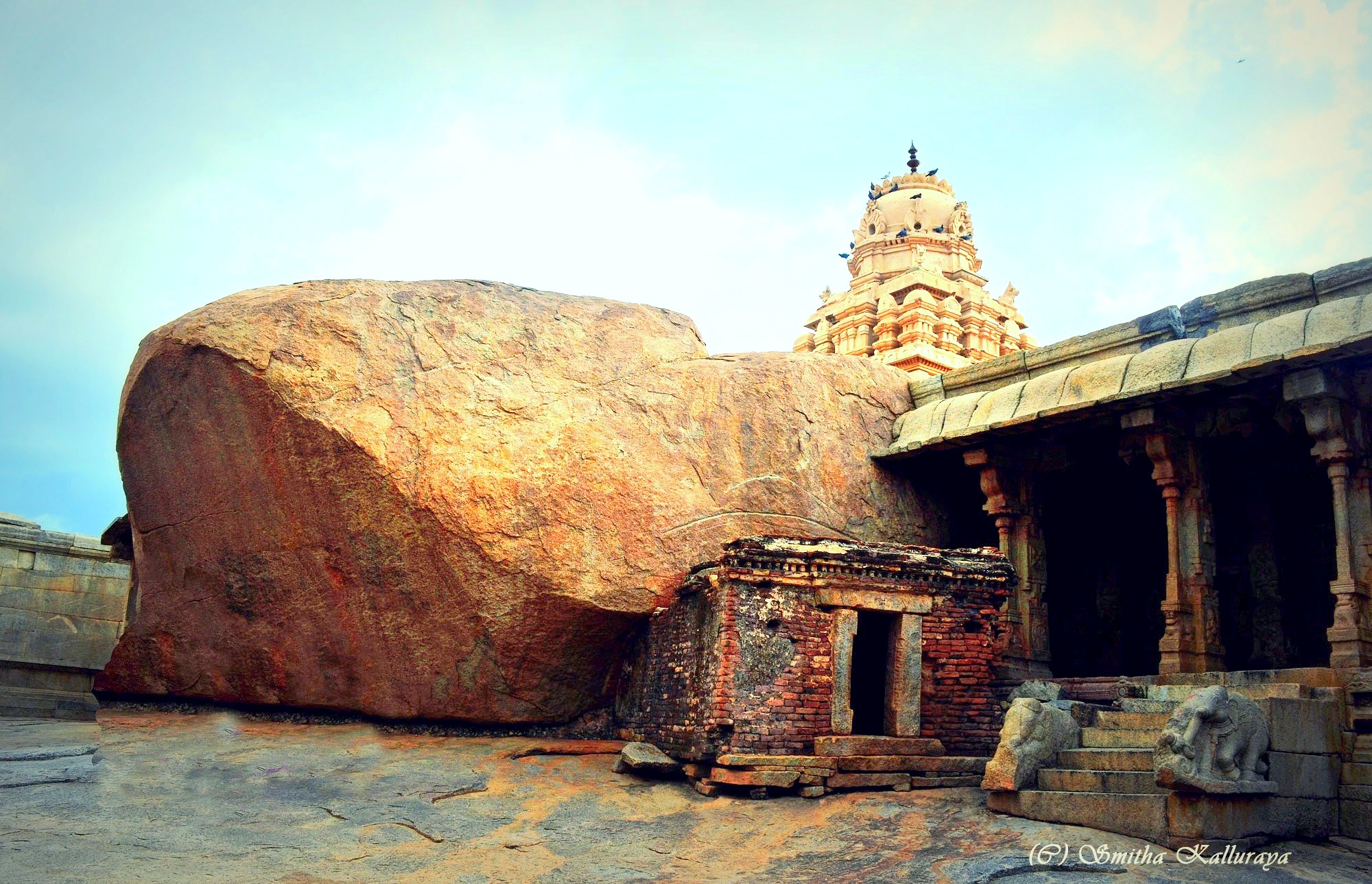 The hill fort of Nandi Hills are a great place for anyone to visit even all through the year, but during New Year eve, it is an amazing experience. You can enjoy a magnificent view of the sunset here and visit the Tipu Sultan's palace and Amrita Sarovar. At an altitude of 1479 meters above the sea, Nandi Hills also has amazing weather for you to enjoy.
Distance from Bangalore – 60 Kilometers
These locations are a great option for Bangalore residents and tourists to count down the beginning of a new year in their lives. One of the best ways to travel in and around Bangalore is by Revv Cars rental for road trips from Bangalore. The Revv car rentals are a simple and easy way to have an affordable way to get the cars according to your needs whether you need a hatchback, a sedan, or an SUV. All you need to do is install the Revv App or visit the Revv Website.