Manoeuvre Your Car to The Magical Mountains of Maharashtra This Summer
Hill stations are inviting and ready to embrace you all-round the year. However, summer is that time of the year when you especially desire to spend some time amidst the natural greenery and majestic hills enveloped in lovely, cool weather. We are sure even this year is the same, and you desire to spend your summers in the most exotic and ravishing hill stations. So, your search ends here. Because today we are talking about a destination that has some really enticing hill stations which are truly worth visiting. Yes, it's Maharashtra and we think this summer, you should definitely plan road trips to Maharashtra to beat the heat in the hills.
The Western Ghats can be scorching during the summers. But still, there are some hill stations nestled in these hill ranges which are pleasant and inviting even during the warmest summer months.  Since Maharashtra enjoys proximity to the Western Ghats, you get to see a plethora of hill stations in Maharashtra which not only flaunt some of the very majestic peaks and scenery, but also has favourable and commendable weather as well. Don't all these factors entice you to pack your bags and head towards these fantastic hill stations in the comfort and safety of a car at the earliest? 
Things to consider when travelling to Maharashtra!
Most suitable time to visit Maharashtra— The best time to travel to Maharashtra is from October to February. But the hill stations here are ready to embrace you with wonderful weather all the year round.
Top things to do — You'll find some very exciting things to do on hill stations in Maharashtra:
Boating 
Adventurous activities 
Visiting the religious centres 
Sightseeing 
Camping 
Hiking
Walk in mountainous trails
Add a twist to your summer vacation by traveling to the hill stations in Maharashtra!
Get ready to be dazzled and refreshed by exploring the must-visit hill stations in Maharashtra. Looking for the list? Read below.
10 Must visit hill stations in Maharashtra
1. Malvan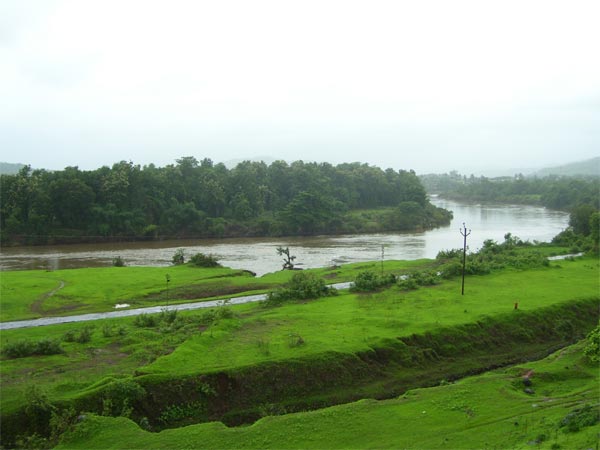 A picturesque destination with picture postcard sceneries and stunning beaches, Malvan is a place to be in summer. With Arabian Sea on one side and the proximity to the Western Ghats, Malvan enjoys a balmy weather that is relaxing in itself. You can enjoy lots of activities here like boating, visiting the beach, water-sports, and even admiring the ancient Fort. The Malvan Beach, Nivati Beach, Rock Garden, and Sindhudurg Fort are the must visit places in Malvan.
2. Amboli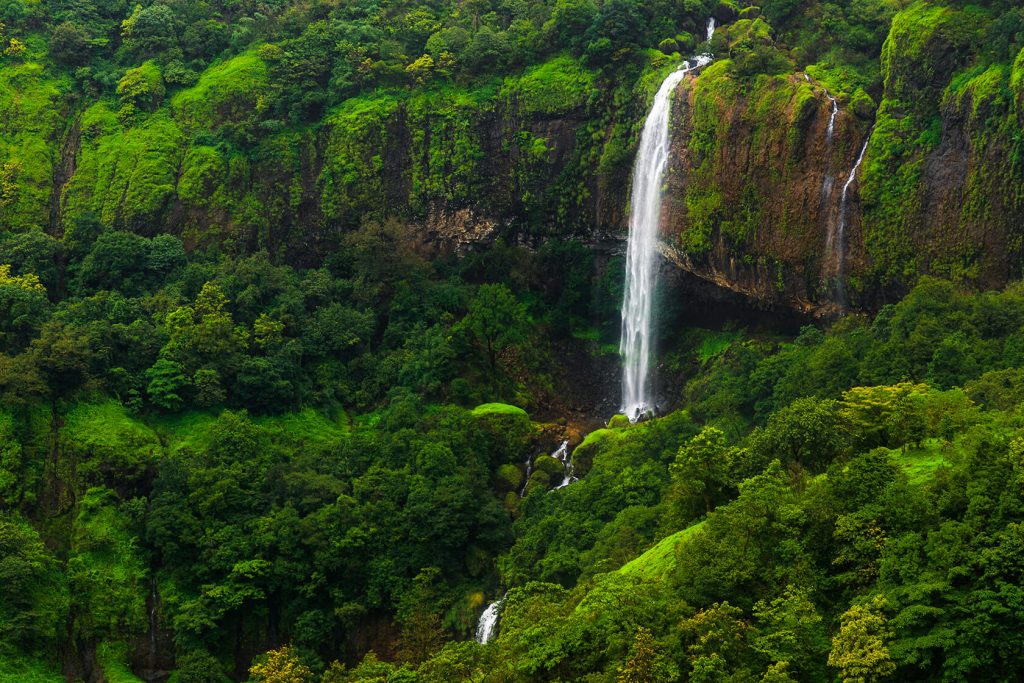 One of the most enticing destinations of Maharashtra, Amboli is surely amongst the best places to visit in summer. The natural view of the captivating mountains and stunning greenery all around gives this place a jaw-droppingly beautiful landscape. You'll love the sightseeing experience at Amboli along with visiting the Amboli Points, Madhavgad Fort, Nangarta Falls, and Amboli Falls.
3. Kashid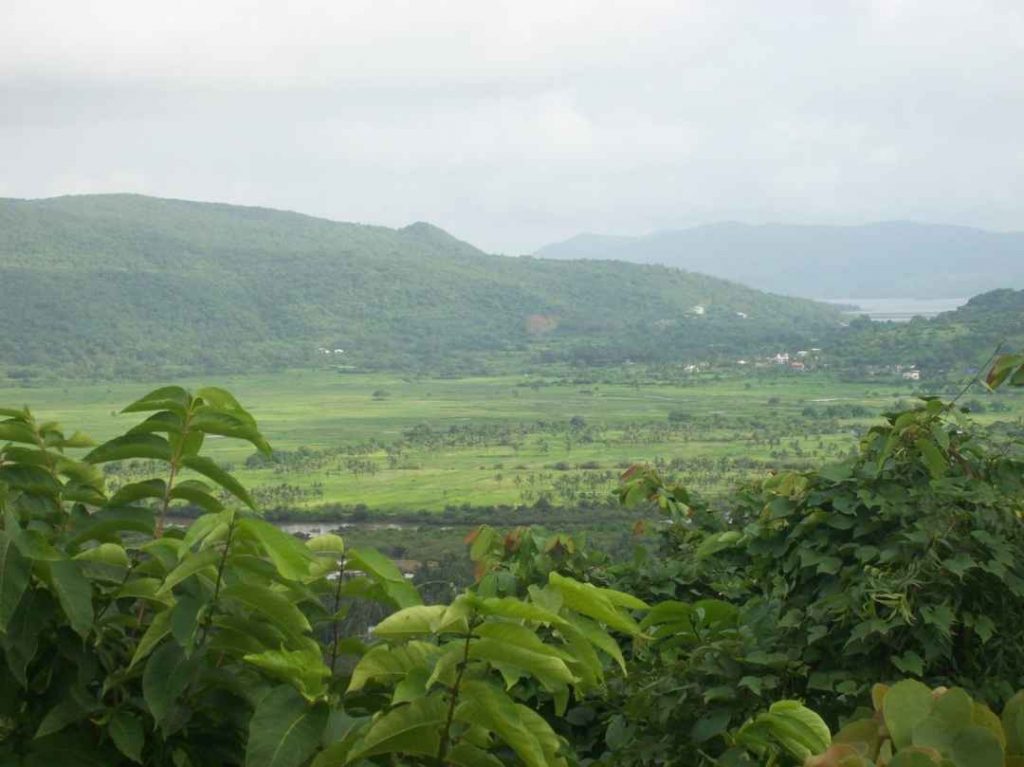 Maharashtra prides in having this quaint little hill station named Kashid. It's amongst one of the most cheerful tourist attractions of the State and is famous for its white sand beaches, pure sea, dense forests, and heritage sites. You should visit the Korlai Fort, Murud Janjira Fort, Kashid Beach, and Phansad Bird Sanctuary at this destination.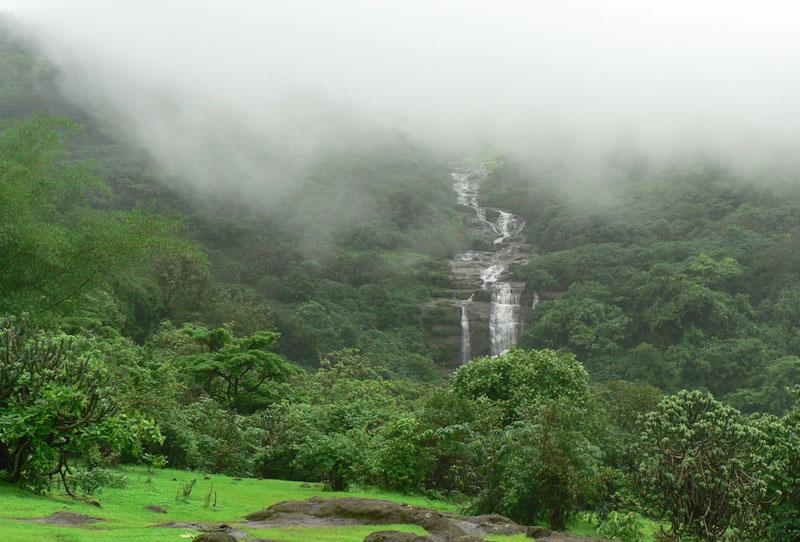 One of the top hilly destinations of Maharashtra, Lonavala has its own unique charm and aura. The narrow roads leading to the greenest areas in this hill station and lovely resorts dotted across this town make it the hot favourite amongst the locals. You just can't miss visiting Tiger's Leap, Lonavala Lake, Koregad Fort, and Bhaja Caves when you visit Lonavala.
5. Khandala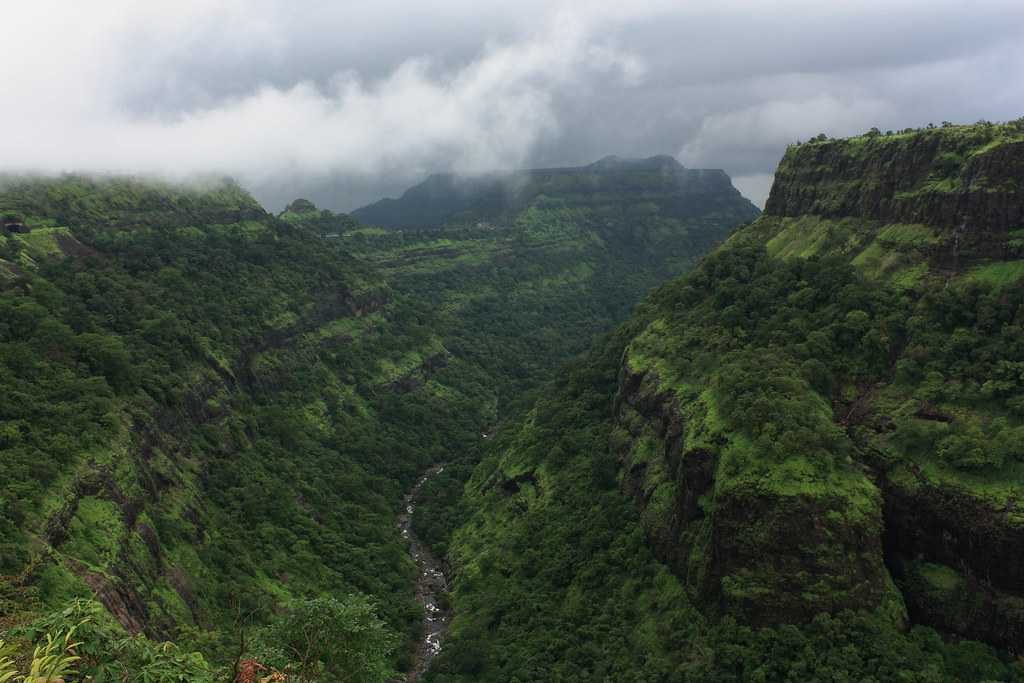 Very close to Lonavala lies another magnificent hill station, Khandala. Since it's hardly 3 kilometres away, you can reach via a self-drive car rental easily. If you are a true nature lover, you'll certainly find solace and peace at the very picturesque Khandala. The Bushi Dam, Lohagad Fort, and Kune Waterfalls are the best locations to explore in Khandala.
6. Mahabaleshwar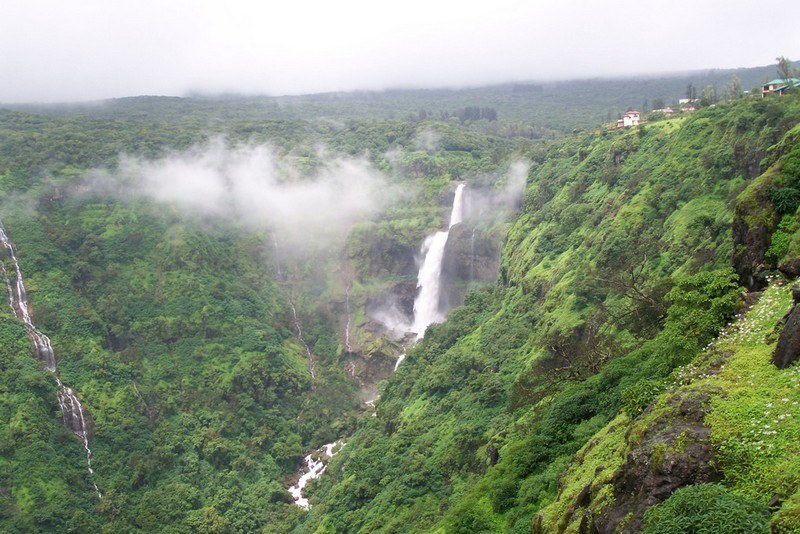 Nestled at the Sahyadri Range of Mountains, Mahabaleshwar is a very pleasant hill station with everything pure and beautiful. You'll be struck by the natural beauty of this hill station. Even the lakes and majestic hills of Mahabaleshwar make it a truly lovely destination. Mahabaleshwar Temple, Venna Lake, Table Land, Mapro Garden, and Pratapgad are the famous tourist destinations here.
7. Alibaug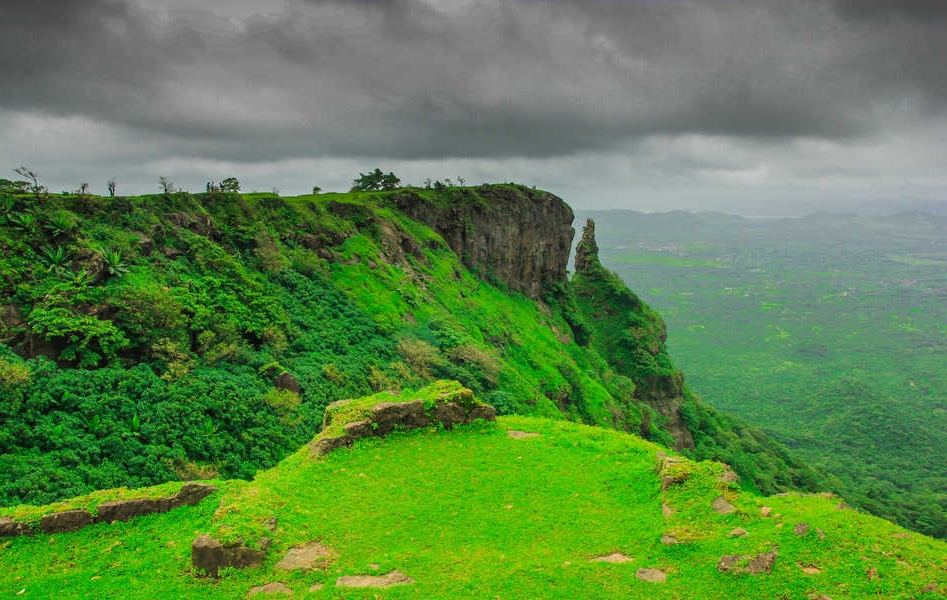 If you want to spend your summers near the sea, then Alibaug is the hotspot for you. If the gushing sea and soft sand of beaches weren't enough, the magical weather and ambience of Alibaug creates a spell for you. You can even enjoy a whole lot of water-sports at the beachside to make your holiday memorable. The beauty of the beaches is enhanced by the backdrop of the Western Ghats in the proximity. Alibaug Beach, Nagaon Beach, Kolaba Fort, and Varsoli Beach are the top places to visit here. PS: If you like conquering the rocky terrains, trek to the Sagargad Fort. 
8. Panchgani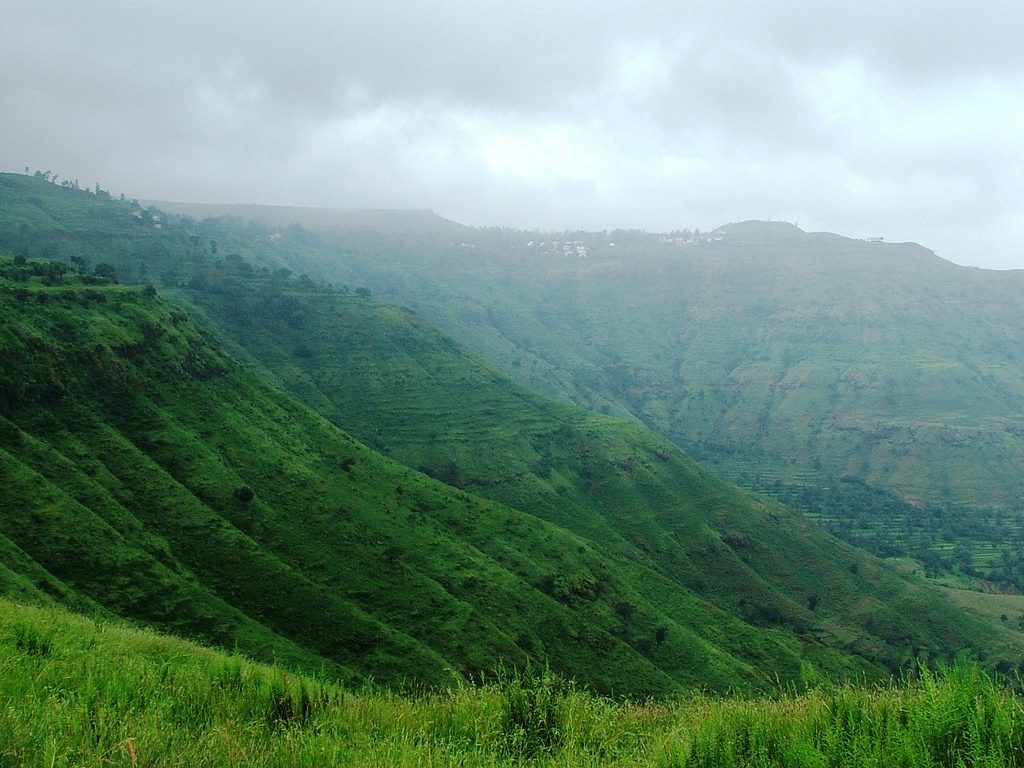 One of the calm and serene nearby places to visit from Mahabaleshwar is Panchgani. The ravishing beauty and untouched greenery of this location makes it a spectacular destination, and the addition of some luxurious resorts add to the wonder of Panchgani making it one of the hotspots for a relaxing vacation. The line of strawberry gardens and sunset points are certainly magical places to unwind this summer. Mapro Farm, Arthur Seat, Table Land, and Lingmala Falls are the most famous places in Panchgani.
9. Matheran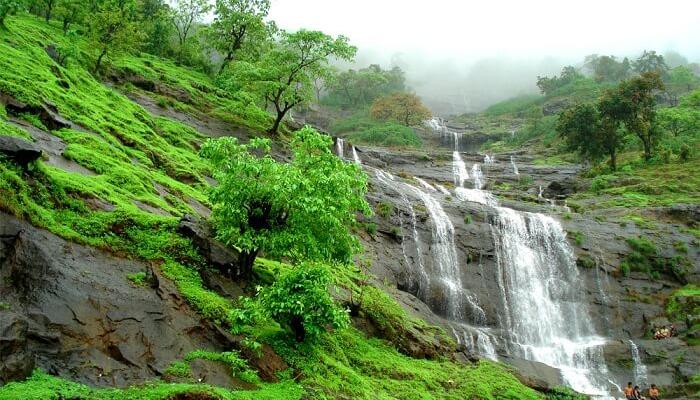 We just cannot sing enough praises of Matheran, a small hill station of Maharashtra, that's so very pure and stunning. This hill station is free of automobiles and is totally a pollution free zone. The charming hills, lovely meadows, and enticing valleys exude the perfect ambience to make it the most pleasant place on Earth for you during summers.
10. Malshej Ghat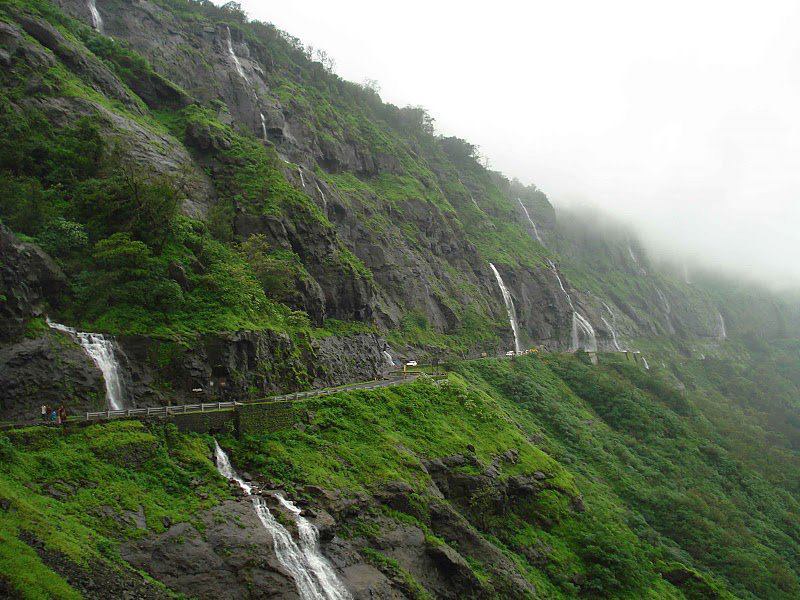 You'll definitely love this fascinating destination of Maharashtra that has nature at its best and basic form. Known for the long lanes for trekking, high mountains for hiking, wonderful lakes for boating, and rushing rivers for river rafting, Malshej Ghat is a true nature lover's delight. The Harishchandragad Fort and Adobe Hills are the most famous destinations here. 
Well, we are sure you are captivated with the charisma of these hill stations already. But the magic of Mahabaleshwar goes way beyond these destinations. You can find the same wonderful weather and enchanting beauty at other destinations in Maharashtra like Toranmal – known for its rich landscapes, Jawhar – a small wonder of serenity, Nashik – a land full of beauty and cultural richness, Tadoba – a wonder for wildlife lovers, Igatpuri – a favourable green destination, and Karnala a cornered offbeat destination away from your city life rush. Now, do you want to reach them without much ado? Just opt for a safe and sanitized car rental from Revv in Maharashtra and enjoy your summer holidays thoroughly.