Visit the Enchanting Realm of Kerala from The Garden City Bangalore
Staying in Bangalore for a long time can get a bit monotonous since you might have to be engrossed in your work most of the time. If you are looking for a short vacation from the city and go to a place that has more greenery and a peaceful environment, you can choose Kerala without a second thought. And to make it even more exciting, you can take a road trip to Kerala from Bangalore.
Things to keep in mind when you visit to Kerala from Bangalore
Distance between Bangalore and Kerala:- 
The distance from Bangalore to Kerala is 462.6 km if you take the NH 44 and NH 544 route. If you travel via Mysore Road, the distance is 359.7 km. Though the distance is more through NH 44 and NH 544 route, it will hardly take 8 hours and 40 minutes for you to reach the state due to the great road condition. There are so many routes to reach Kerala from Bangalore that you can choose any that suits you. In case of any confusion, you can take a look at the Bangalore to Kerala route map. 
Best time to travel:- 
The best time to travel to Kerala from Bangalore is from September to February. You can enjoy the backwaters in this season, as you do not have to be bothered about the humidity and hot weather. And to see the lush greenery of Kerala and the entire land drenched in rain, you can visit God's Own Country between June and August. However, for an amazing road trip, sticking to the winter season is the safest bet.
So, if you are now all excited about your Bangalore to Kerala trip, here is a guide for you:
Bangalore to Munnar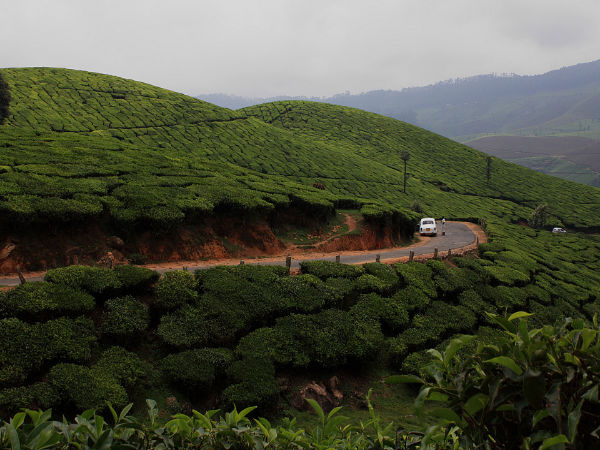 The place that you can first visit in Kerala on this trip is Munnar. You can start your journey a bit early in the morning as it will take around 10 hours to reach the beautiful place in Kerala. In between these two places, you will cross many towns such as Dharmapuri, Salem, Erode, and Tiruppur. You will reach Salem in the afternoon hours, and can have your lunch there. There are in fact so many tourist attractions that you will find in this route, and some of them include Hogenakkal Falls, Thirumoorthy Dam, Chinnar Wildlife Sanctuary, and Lakkam Waterfalls. You can stop by these attractions and enjoy the mesmerizing views of each of them. 
Munnar to Thiruvananthapuram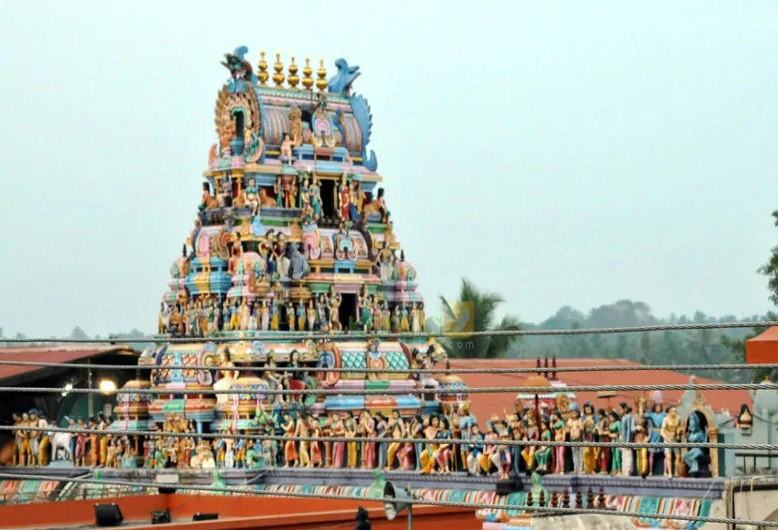 After staying in Munnar for a night, you can start your journey the next day for Thiruvananthapuram. This is one of the most beautiful routes that you will travel through as you will get to see several natural wonders of the Western Ghats. There are some narrow stretches in the route; therefore, you need to drive very carefully. The places that you will come across while traveling through this route include Idukki, Adoor, Kottarakkara, Kilimanoor, and Thiruvananthapuram. In this route, you can find some of the best places to visit in Kerala, such as Cardamom Hills, Ramakkalmedu, Perunthenaruvi Falls, and Kilimanoor Palace. In fact, in Perunthenaruvi Falls, you can go for a trek along the Pampa River. To explore all these places, you definitely need some time; thus, you may have to take a break at Thiruvananthapura overnight.
Thiruvananthapuram to Alappuzha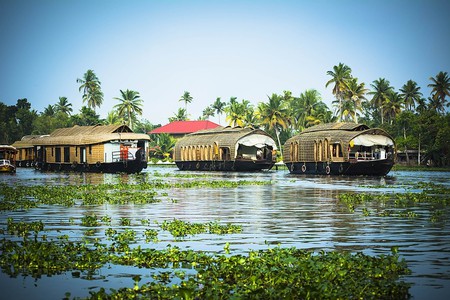 This trip will not be very tiring as you can reach Alappuzha from Thiruvananthapuram in just four hours. The stopovers in this route should not be missed as the popular stopovers include Kollam Beach, Munroe Island, Ashtamudi Lake, and Thangassery Light House. You can enjoy the spectacular beauty of each of these attractions. 
Alappuzha to Kochi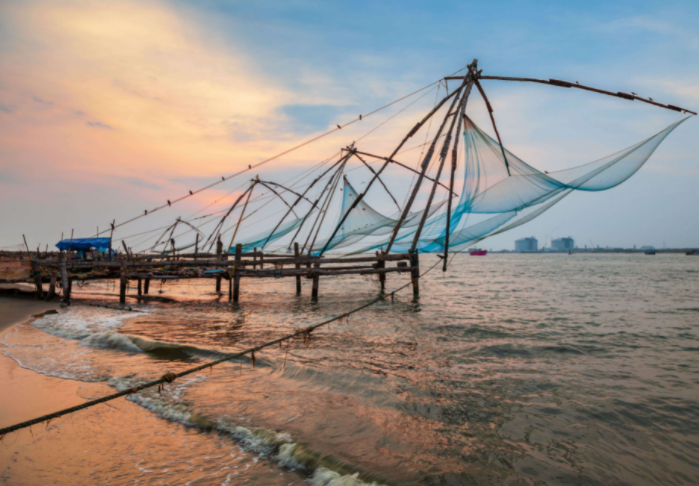 To reach Kochi from Alappuzha, you have to cross two popular towns, Kottayam and Kumarakom. You can take a break at Kottayam and visit Vagamon to indulge in activities like rock climbing, paragliding, and trekking. And located very near to Vagamon, there is Illikkal Kallu, where you can go trekking. Another attraction in this route is Kumarakom Bird Sanctuary where you can spot various species of birds.
Kochi to Kozhikode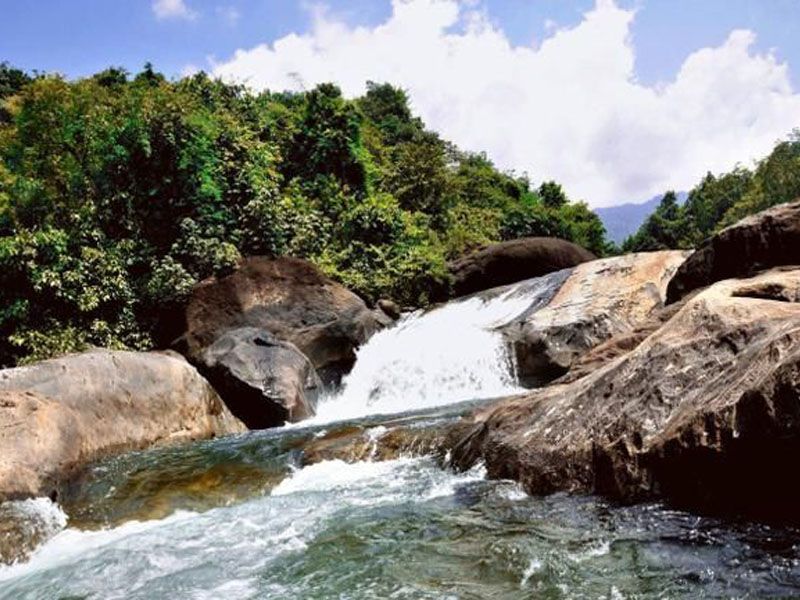 The places that you will find between these two cities are Chalakudy, Thrissur, and Tirur. You can see many temples and cultural gems on this route. The majority of the temples are located in Thrissur. The two popular stopovers in this route include the over 1000 years old Vadakkunnathan Temple, dedicated to Lord Shiva, and Paramekavu Bhagavathy Temple, dedicated to Goddess Bhagavathy.
Kozhikode to Bangalore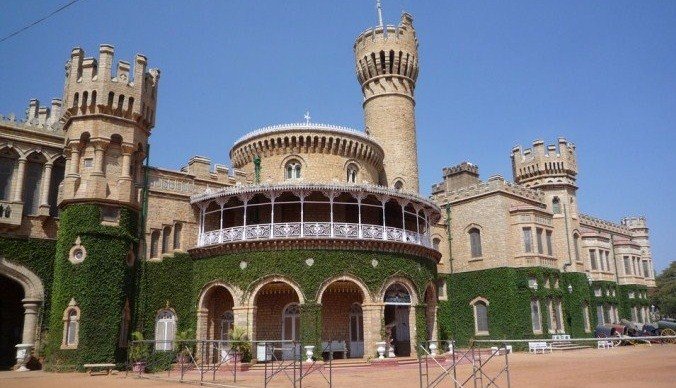 It will take you around 8 hours to reach Bangalore from Kozhikode. The two main towns that you can stop at on this route are Mandya and Ramanagara. While you are on your back home, you can explore attractions such as Nagarhole Tiger Reserve and trek through Ramadevara Betta Hill of Ramanagara.
There are several things to do on Bangalore to Kerala trip. From hiking and trekking to admire the picturesque beauty of the hills, from enjoying the view of splendid sunrise and sunset at the beaches to visiting some of the most famous temples in India, you can actually do a lot of things on this amazing trip.
Also, to explore all these places to visit between Bangalore to Kerala route, you can choose a self-drive car rental service from Revv. You can do not have to worry about the driver and can independently choose the time to start your journey, at your convenience. The self-drive car rental can also be called safe car rental as the car you will get will be thoroughly checked and properly sanitized before it is delivered to you. If you wish to know more about it and even get on such service, you can visit the website of Revv or install the Revv app on your smartphone from Google Play Store or iOS App Store.