Plan The Most Exciting Road-Trip to The Nanda Devi National Park
It's very rare that you come across a destination that's so blessed by Mother Nature. Conjure in your mind's eye a place flaunting some of the best scenic views, high majestic mountains, musical trickle of streams, and even mind-blowing flora and fauna! And if you find a location like this, it shouldn't be left unexplored. Well, this is just the kind of beauty you might get to explore at the bio parks of the country. Like the Nanda Devi National Park for example. India's second bio park that's spread across a massive area of 630.33 kilometres is something really fascinating to view. Nestled in one of the highest mountains of the country and near the most captivating places, it's certainly a treat for the wildlife and nature loving souls. And a summer vacation at such a lovely place would seem to be closest to paradise on Earth.
Important things to keep in mind when travelling to Nanda Devi National Park!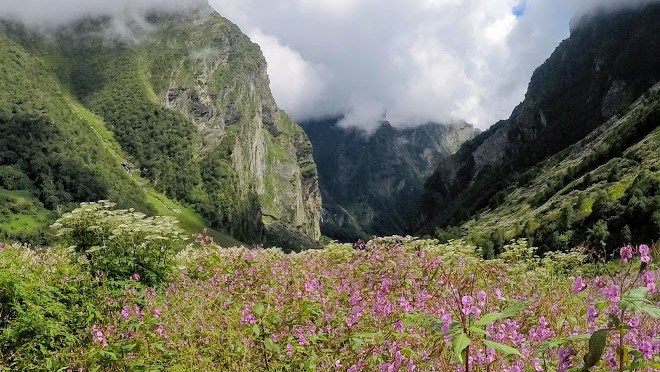 Let us suggest a pro tip here – it will definitely be a fantastic summer vacation if you are opting for road trips to Nanda Devi National Park, because you don't just get to explore a bio park, but even the nearby places from this location are totally magical and flaunt impressive natural beauty. Via road trips, you get to explore them all! But remember to keep these things in mind when travelling to Nanda Devi National Park.
★ Best time to visit this national park — This national park is open only for 6 months of the year that is from May to October. But the best time to travel to this destination is during the summers when you get the perfectly pleasant climate to explore it to the hilt.
★ Things to do at the Nanda Devi National Park— There are multiple things to do at the Nanda Devi National Park like:
Trekking 
Adventurous activities 
Wildlife exploration 
Bird watching 
Sightseeing 
★ Entry fees of Nanda Devi National Park— 50 INR per day
★ Opening dates of the Nanda Devi National Park— The park is open from 1st May to 31st October and stays closed from 1st November to 30th April.
★ Important entry permit — The national park permit doesn't allow a group of more than 5 people together and only 2 groups are allowed per day and 4 per week. Also, you can't take kids under 14 with you and a mandatory guide is necessary if you want to enter the park. (Only advanced booking accepted for the pass to the national park) 
Reasons to visit the Nanda Devi National Park!
We assume you are super curious to know why we tagged the Nanda Devi National Park as the best summer vacation destination in this post. Precisely, the reasons for the same are listed below:
The importance of Nanda Devi National Park in Indian tourism
You'll be surprised to know that this national park is one of the most visited tourist attractions of India and the most expansive and talked about bio reserves of the country. It's also listed under the UNESCO World heritage sites and has remained in the chart since the year 1988. Apart from these, the World Network of Bio Reserves also acknowledged its exotic richness and incredible importance. 
The ideal location of the national park
The Nanda Devi National Park is not considered as one of the best places to visit in India just like that. Its location is just awesome, and you'll find it surrounded by some breathtakingly beautiful snow-clad mountains like the Nanda Devi Peak, Rishi Pohar Peak, Dunagiri Peak, etc. Since it lies in the Chamoli District of Uttarakhand, it also witnesses the glacial basin of Rishi Ganga. In all, the picturesque view of this park is just like an ideal postcard image.
The mind-blowing trekking sites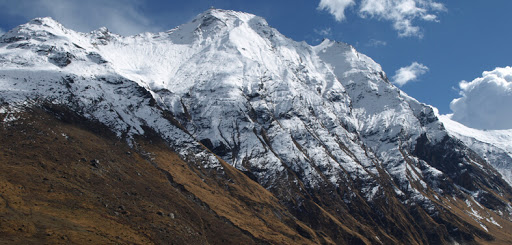 Basically, the Nanda Devi National Park is divided into two parts — the inner area consists of Uttari Rishi Glacier and Dakshini Rishi Glacier and the outer sphere nestles the Trishul Glacier and Ramani Glacier. So, you can conjure up the vastness of the area. Obviously, this proves how long the trekking sites are in this region! You can trek at the Nanda Devi National Park via the way which starts from Lata and ends at Dharasi. (This is the highest trekking point at this site). If you desire for a richer experience, you can try trekking in the dense forest in the park region and challenge yourself to cross the toughest trek points.
The enchanting flora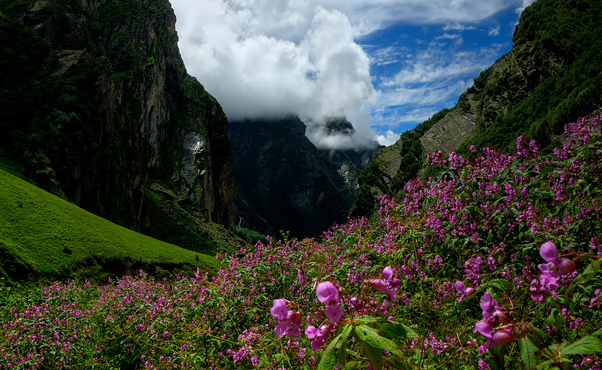 With your self-drive car rental, when you reach the national park, you should definitely be ready to click and spot a huge variety of vegetation and trees here. The rare flora of the Valley of Flowers here flaunts some exquisite kinds like blue poppy, Brahma kamal, mayapple, etc. 
The rare species of wildlife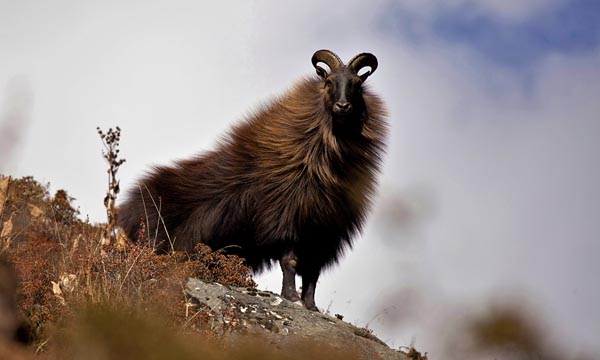 You'll be surprised to know that the Nanda Devi National Park has some rare species of endangered animals preserved under its wings. You should opt for a wildlife safari along with an expert guide to these lands because this is where you'll easily spot the snow leopard, Asiatic Black bear, Himalayan Musk Deer, and Himalayan Tahr etc. 
4 Nearby places to visit from Nanda Devi National Park
There are some incredible destinations or nearby places to visit from this National Park which are genuinely captivating and impressive. Like the Dunagiri, which is a very high point near this region, the breath-taking Maiktoli, another place ideal for trekking – the Mrigthuni and Kalka. 
1. Milam Glacier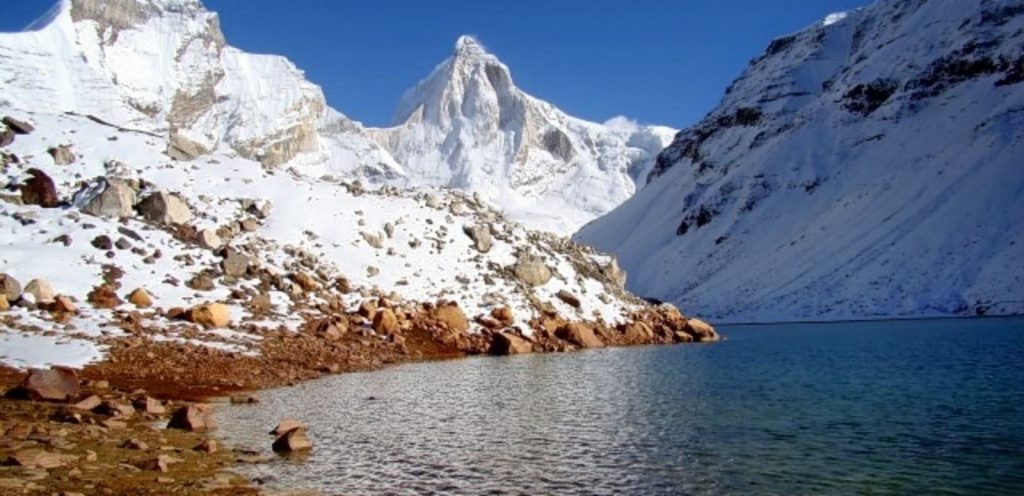 Your trip to this national park is incomplete without trekking at one of the most ravishing destinations – the Milan Glacier. Situated just 60 kilometres away from Munsiyari, the site of the glaciers and the path, both are one of a kind and captivating.
2. Kalpeshwar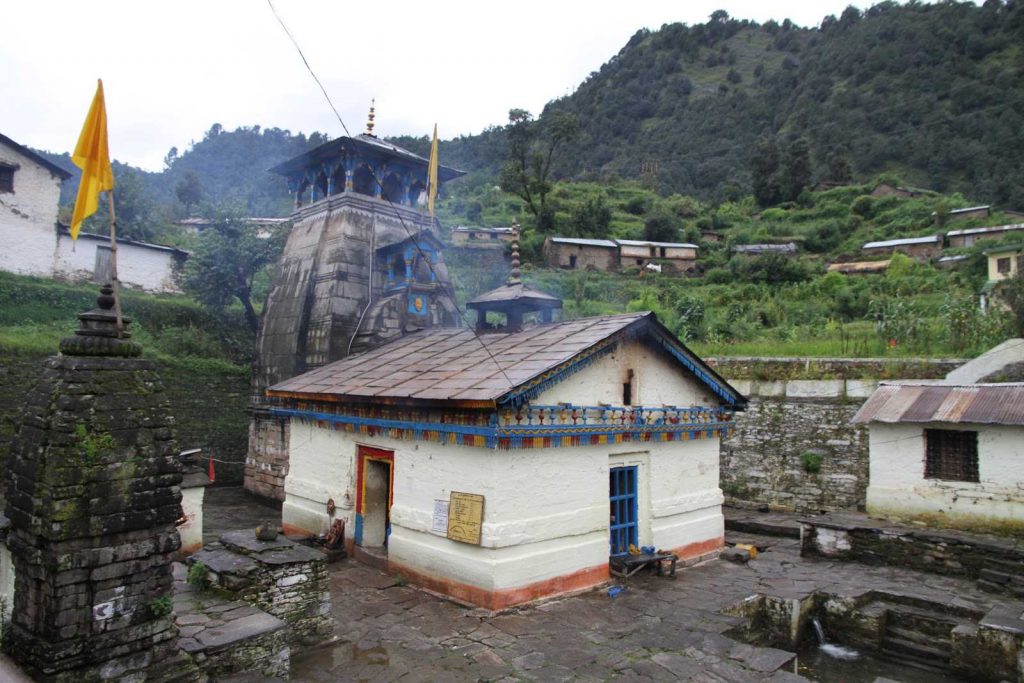 Nanda Devi National Park is also widely known because of its importance in the Hindu religion. It's because Kalpeshwar is considered as the holy abode of Lord Shiva and the temple dedicated to him is open for devotees all year long. (But you have to trek for at least 3 kilometres in the region to reach this temple.)
3. Roopkund – the skeleton lake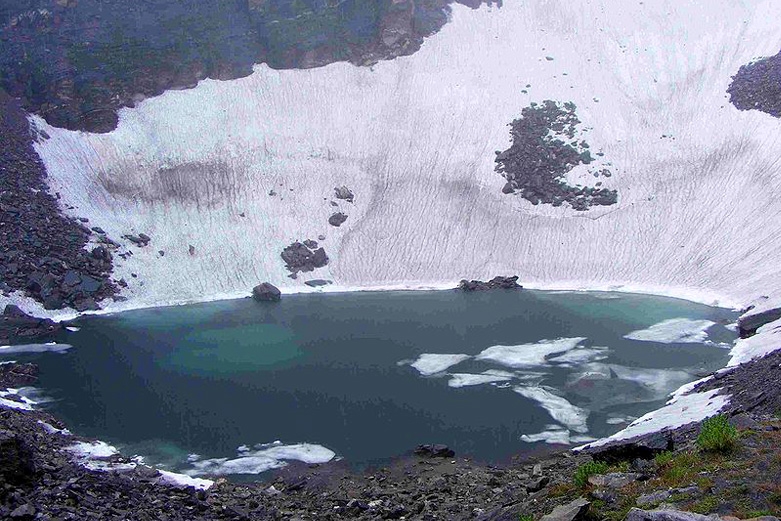 The most intriguing place to visit while you are at Nanda Devi National Park is the Roopkund Lake. There are lots of myths and stories revolving around this glacial Lake because when the water of this lake melts, you will find hundreds of skeletons floating on this water body.
4. Shaildhar Tapovan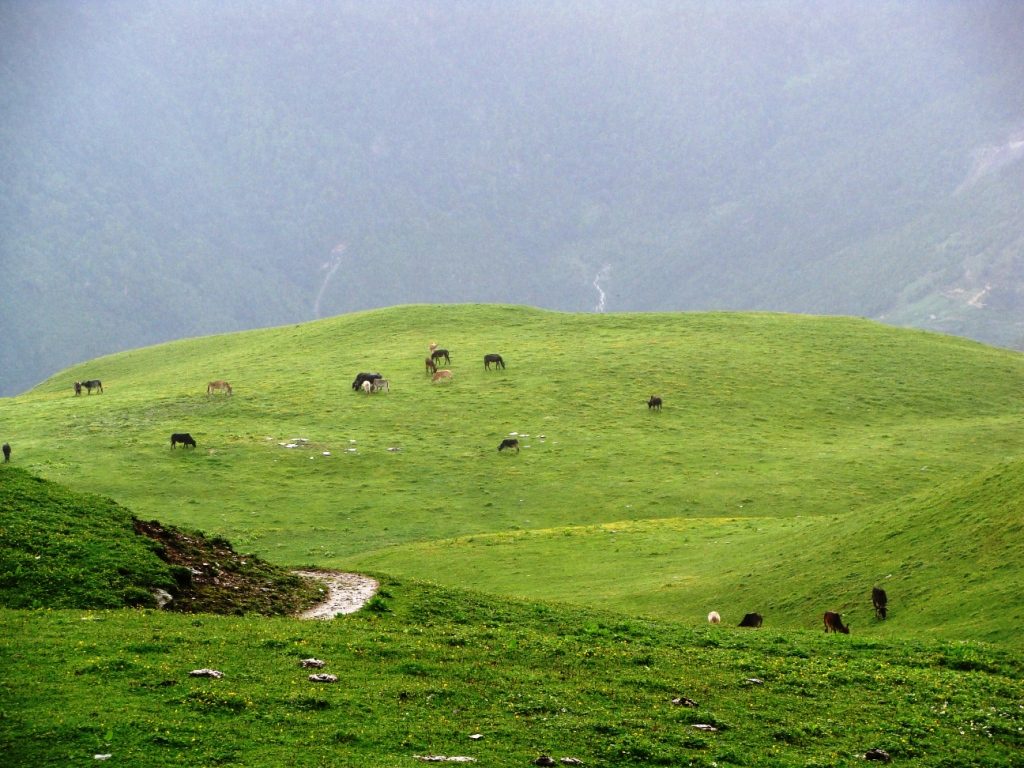 Visiting the Nanda Devi National Park and not heading towards the land of serenity the Shaildhar Tapovan is not possible. It is a quiet and quaint little village that is known for its hot water springs and enchanting scenery. 
Now that you know everything about Nanda Devi National Park and the reasons to visit here as well, we assume that you won't delay your trip to this fabulous location. But remember, you have to book in advance and be ready with extra travel gear because the expanse is vast, the area is challenging, and there are lots of activities for you to explore in here.