Get Enchanted Driving to The Iconic Destinations near Delhi This Winter
Sometimes happiness isn't because of any occasion or event, but it's due to the ambience around you. And winter season is that time of the year when you automatically feel pleasant and pleasureful. Especially if you live in Delhi or its vicinity. The scorching heat and tremendous summer here is so draining that it takes your energy away. And imagine the relief, awesomeness, and lovely feeling you'll get when the heat waves goodbye finally, and you'll be able to cherish the chill in the air.
Delhi is one destination that's surrounded by timeless beautiful destinations, some ancient forts, iconic hill stations and phenomenal heritage sites and temples. Apart from these, it's actually a neighbour of the great Himalayas which makes the winter here all the more fabulous. So, are you totally overjoyed that your favourite season of the year is finally here? And would you like to experience it at different locations when you get a chance to do so? Then road trips near Delhi in winters are absolutely a must for you, what say? 
Important things to keep in mind travelling in and around Delhi!
The expected temperature in and around Delhi during winters —

The autumn and winter in Delhi start from November and extend till January and the temperatures here during this time are often found between 10 degree Celsius to 20 degree Celsius.

The expected attractions near the State —

The

road trips near Delhi by car

lets you enjoy some of the famous hill stations, forts, temples, adventurous locations, and even lakes. 
Start the fabulous journey during winter from Delhi in a car! 
If you are totally geared up to enjoy the best winters of your life, then we suggest you opt for the roads to explore the astounding locations around the capital city of India, Delhi. You'll be spoilt for choices for choosing the ideal destination to spend your winters at — and believe us, both the weather and the location will do utmost justice to you during this time. 
1. Surajkund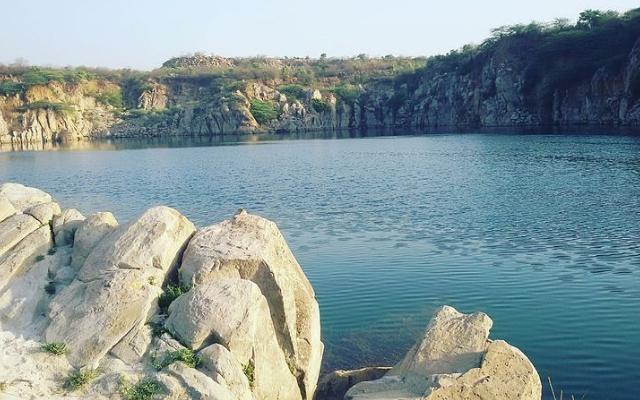 Let's start exploring the charming nearby places to visit from Delhi with Surajkund. Surajkund is called the best weekend getaway from here and is actually an artificial but stunning lake. Not just the calm lake, but the beautiful scenery around makes it the most relaxing place to enjoy the nip in the air on a serene Sunday.
Distance from Delhi — 40 kilometres.
2. Pratapgarh Forests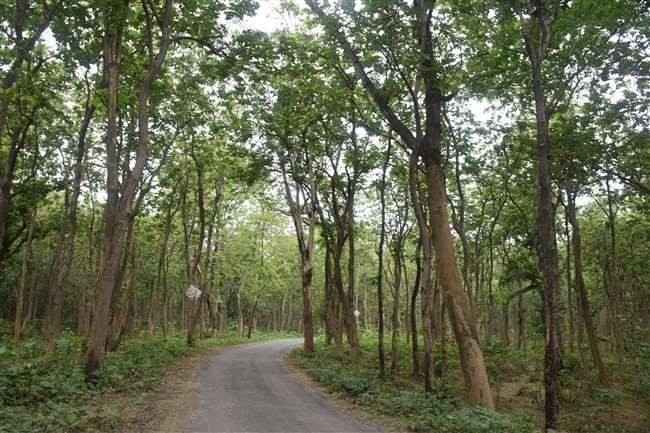 Is the city life getting to your nerves? Then a one-day road trip near Delhi to the Pratapgarh Forests is the medicine for your soul. And this primitive village gives you an altogether different experience during winter. You can just enjoy exploring the local lifestyle here or ride on the horseback and elephants for a thrilling experience, the choice and pleasure are all yours.
Distance from Delhi — 57 kilometres.
3. Agra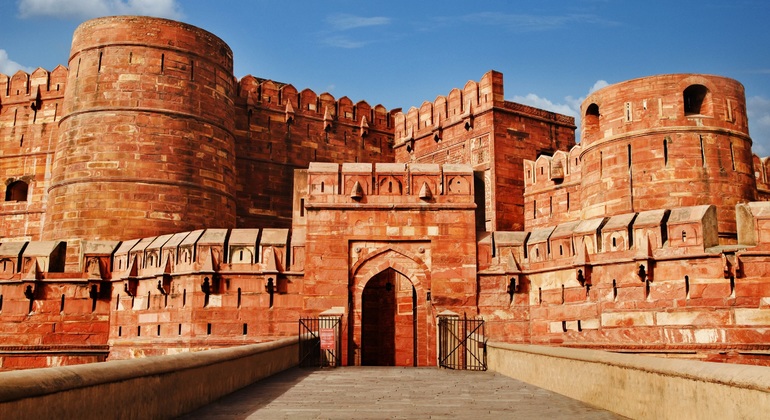 We can swear that Agra is one of the best nearby attractions in winters. This place is especially worth visiting because of the famous Taj Mahal, which is one of the wonders of the world. Apart from this iconic palace, you won't be able to spare a minute here because almost each corner of this city is dotted with astounding tourist attractions to check. And since you are going here during the winters, both the weather and the famous dessert – Petha of Agra — is going to add sweetness to your journey.
Distance from Delhi — 231 kilometres.
4. Shekhawati Region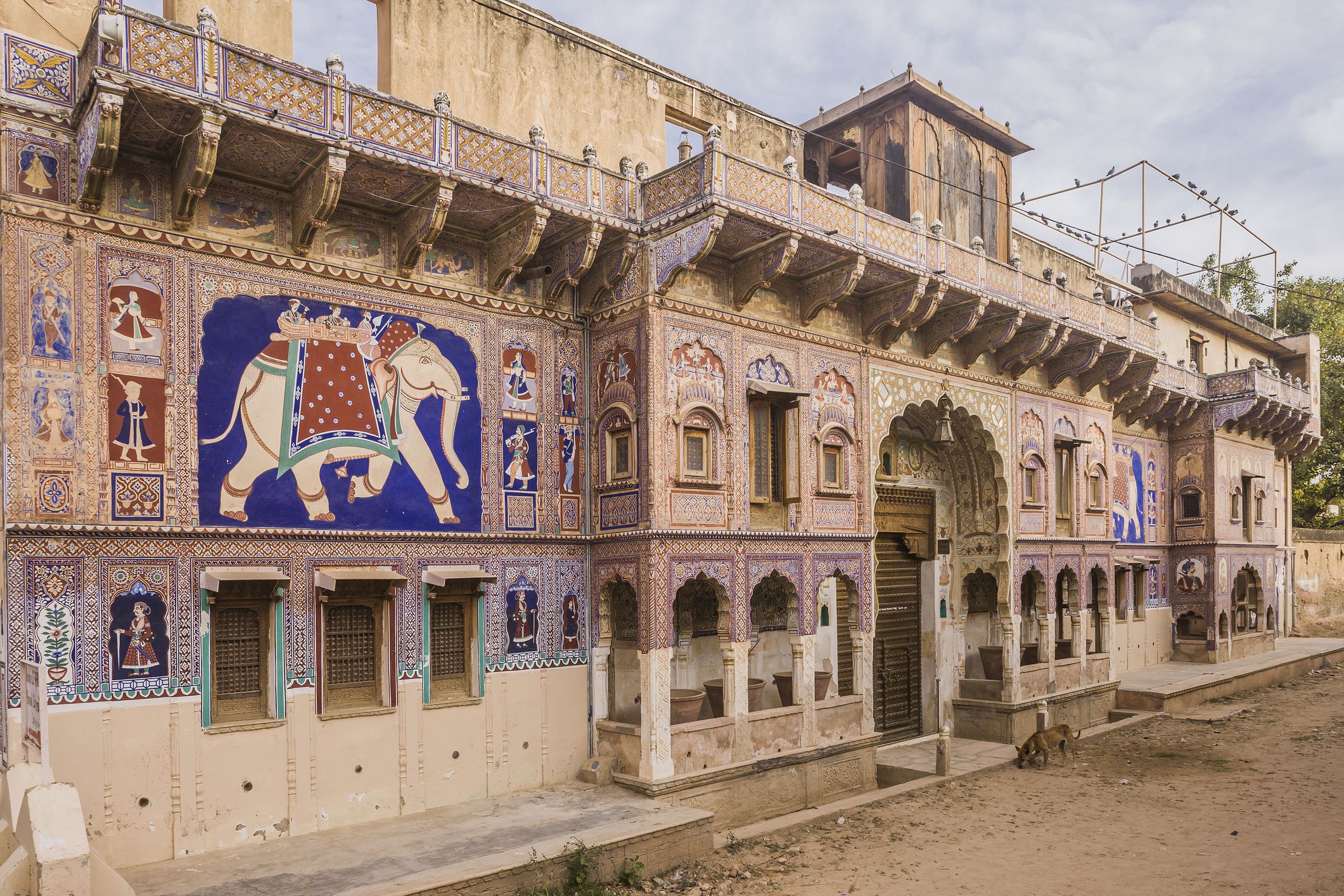 Listed amongst the top destinations when we speak about the fantastic road trips near Delhi, Shekhawati Region is the most happening place to check in this region. Since it's located in the desert region of India, Rajasthan, winter is the only and best time to explore it nicely. You'll love the fresco painted Havelis (palaces) here. Even the forts situated here are totally unique and out of the world and you just can't complete the journey without checking the Mandawa Fort, Bisseau Fort, and Sahab ki Kothi in Nawalgarh. And let us give you a rare tip — do enjoy the horse safari on this location without fail.
Distance from Delhi — 226 kilometres.
5. Alwar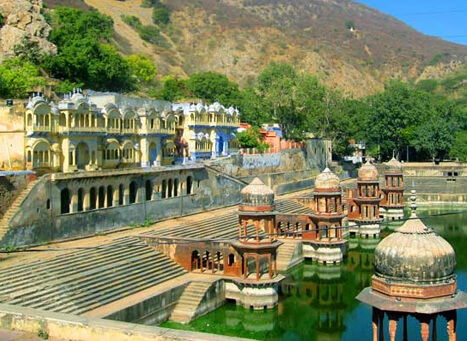 If you are looking for no-fail, best road trips near Delhi, then one of the must-visit destinations would be Alwar in Rajasthan. It's a totally captivating location which will look all the more delightful during the winter months. The sceneries, Siliserh Qila, Bala Qila, and Alwar Fort located here are going to keep you busy throughout the weekend and you'll certainly be overjoyed spending time here.
Distance from Delhi — 168 kilometres.
6. Neemrana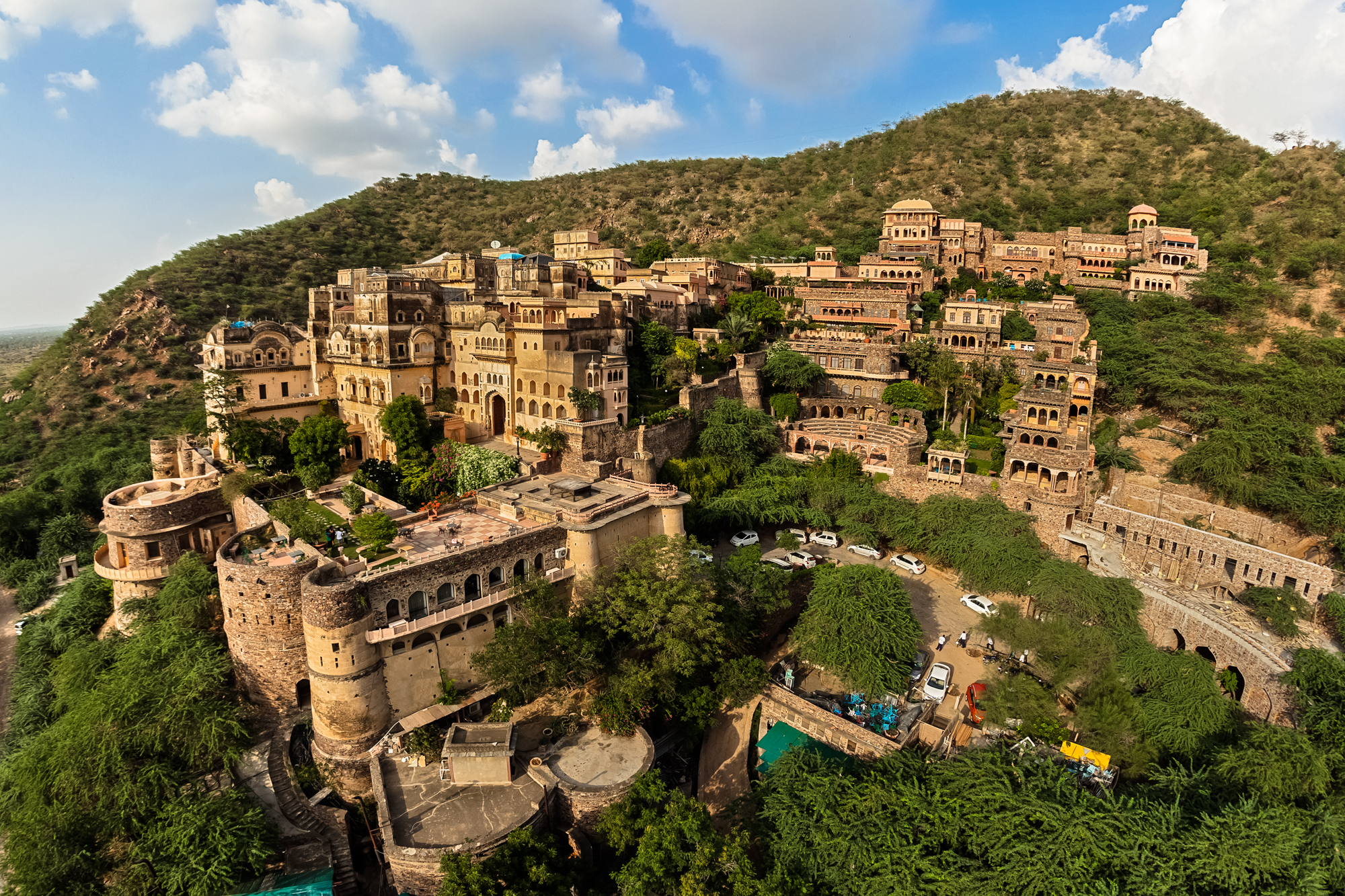 Winters often make you feel romantic. And if you are looking for a romantic destination for a second honeymoon, then Neemrana is one of the best destinations for short road trips near Delhi in winters. Ideal for a destination wedding in a royal way, it's a captivating destination boasting of centuries-old forts and palaces in their full glory. The old remains of Buddhist Vihara near this location are actually very revered and we recommend you check them when you drive here.
Distance from Delhi — 142 kilometres.
7. Jaipur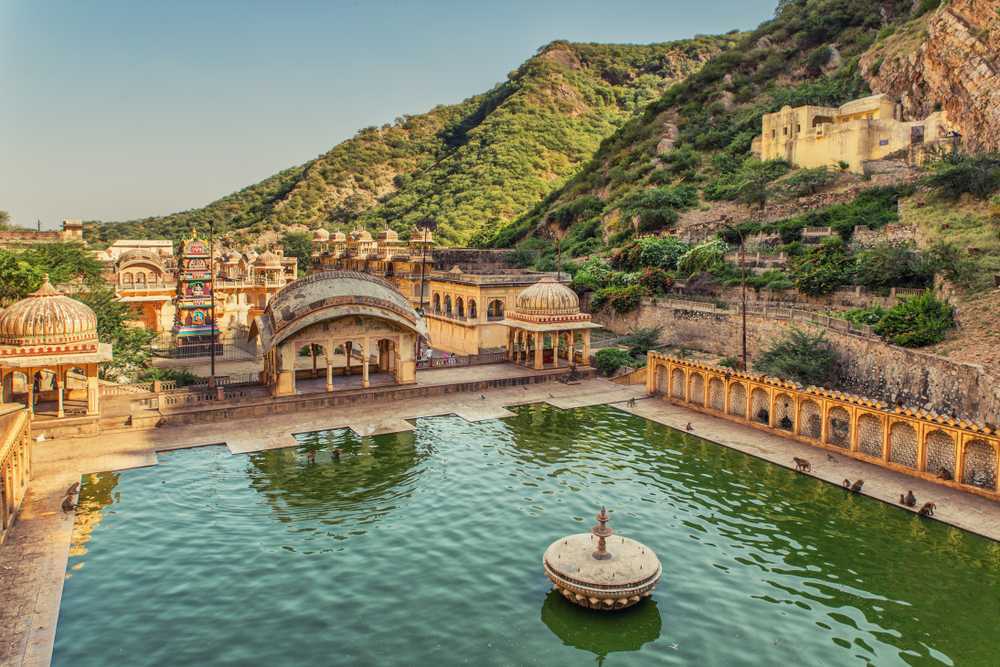 Did someone say Jaipur? You obviously couldn't complete your road trips around Delhi perfectly if you aren't visiting Jaipur on your way. The 'pink city' is full of enchanting forts, palaces, buzzing marketplaces, and more to keep you entertained and busy while you are here. And since it's winter, you'll be able to bask in the mellow sunshine, enjoy their local cuisine too in the street stalls or local restaurants.
Distance from Delhi — 295 kilometres.
8. Chandigarh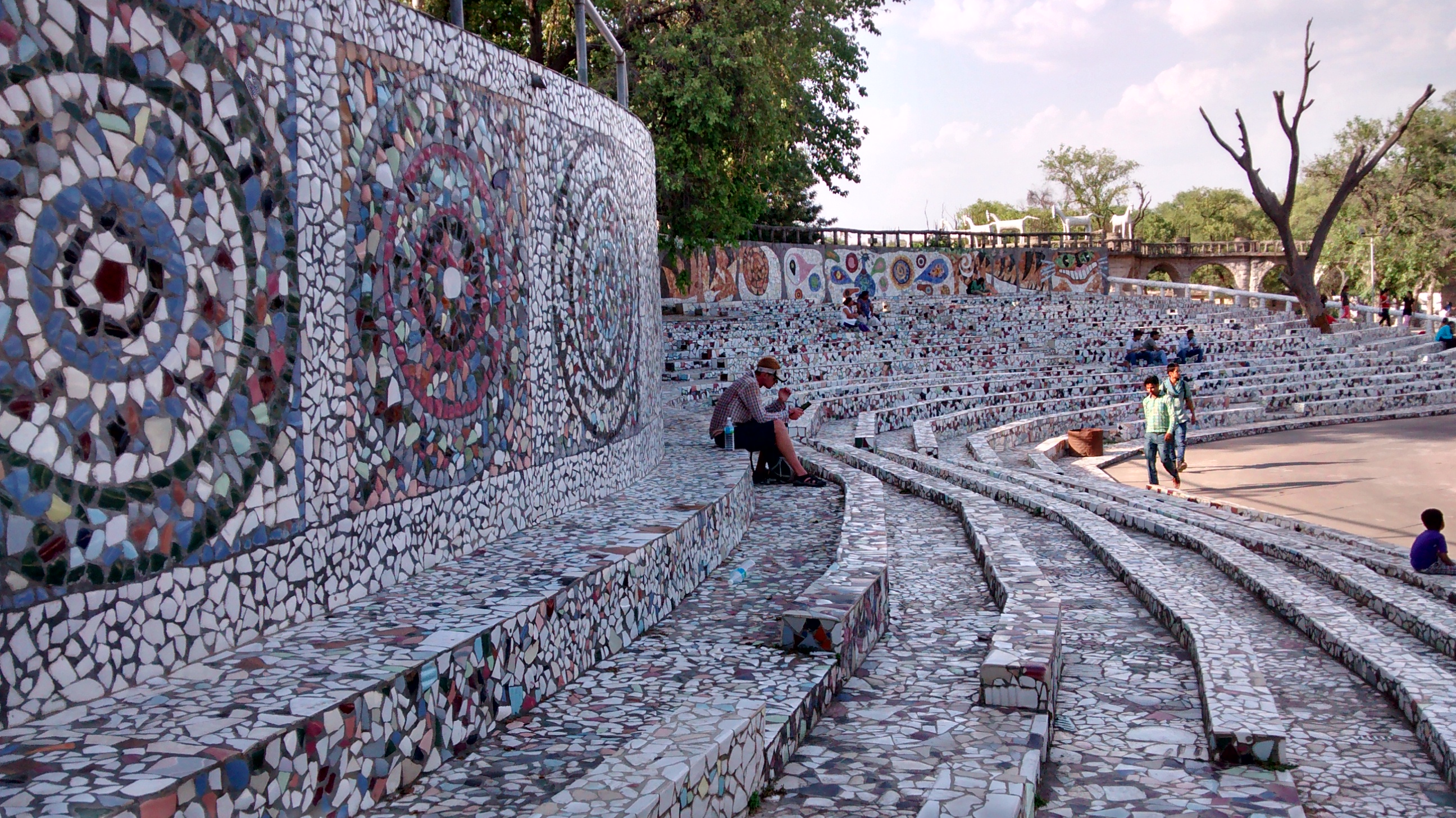 If you really want to enjoy your weekend in a luxurious way, then head to Chandigarh. It's a fabulously designed city which is also the cleanest place of the country. You can enjoy a special holiday or weekend trip here by visiting the Rock Garden, Sukna House, Zakir Hussain Rose garden, and Tower of Shades. 
Distance from Delhi — 244 kilometres. 
Delhi is located at the central location – easily reachable from many prominent places of the country. That is why you just couldn't list the places to visit around it in such a precise list. You can further keep exploring the astounding locations near it like Rishikesh – which is an adventurous getaway from the city with religious significance and astounding natural beauty, Jim Corbett National Park and Sariska Tiger Reserve to check the exclusive wildlife, Hastinapur- a royal retreat, and Manali which is a very popular hilly honeymoon location of the county. So, are you ready to spend your winters amongst the fog and gelidity around the capital of India? Just hire a car in Delhi from Revv and enjoy the trip to the fullest.