Take a Religious Tour to Karnataka, The Rich Land of Temples, and More!
Religion is always defined in a very special manner in India. It is more about spirituality and the philosophies of living life. There's no doubt in believing that India is a very religious country. You'll find a glimpse of religion and holiness in every aspect of the country –from the high range mountains that personate a deity or a Goddess, to the temples that were created as a tribute to some God, the cultural history of this country is embedded with such religious events and occasions – even most festivities revolve around religion. And one such place that upholds such religious and cultural background and adheres to the traditions of the land is the State of Karnataka.
Karnataka is a spiritually blessed and naturally beautiful State. Naturally, you will not just find some essential temples and pilgrimage centres in this state, but also some really alluring sceneries and architecturally important monuments dotting this place. What's more, some beaches of this State are of international fame because of their serenity and beauty. But today, we are specifically talking about the pilgrimage sites of this State. And road trips to these pilgrimage sites in Karnataka are surely going to make you feel blessed, peaceful, and rejuvenated.
Important things to keep in mind when driving for a pilgrimage trip to Karnataka!
Best time to visit Karnataka — No matter whenever you decide to drive towards this State, you'll feel totally welcomed and blessed, but a pilgrimage trip on auspicious occasions to Karnataka has its own sweet charm.
Other activities to enjoy in Karnataka — Apart from visiting the pilgrimage sites, indulge in other things to do in Karnataka – like: sightseeing, relaxing on the beaches, water sports, taking historical tours, etc. 
10 Top Religious Places to Visit in Karnataka 
Feel blessed by taking a pilgrimage trip towards the prominent sacred places in Karnataka by road!
In India, if you want to understand a State and its culture properly, then understand its religion perfectly. And Karnataka is totally influenced by the pilgrimage sites present here. So, take a dip in the deep cultural and religious value of this rich State by taking a detailed tour of the spiritual places in Karnataka.
1. Udupi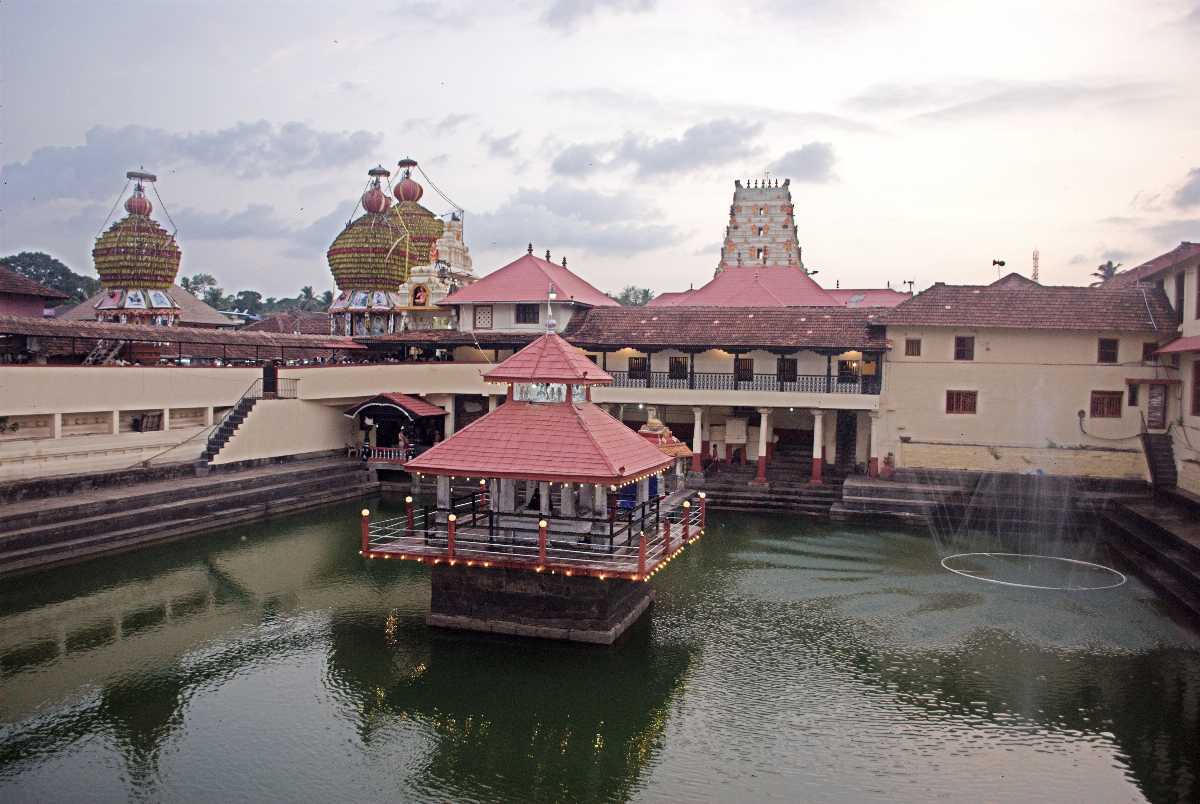 Located at a close distance from most of the prominent cities of Karnataka like Mangalore and Mysore, Udupi is a home to some very fascinating pilgrimage sites in Karnataka. You'll find this temple town an extremely favourite spot of the pilgrims, and there is always a rush of them throughout the year. The Sri Krishna Temple here is an important pilgrimage site. Apart from it, do visit the Annegudde Vinayak Temple and the waterfalls and beaches located here.
2. Murudeshwar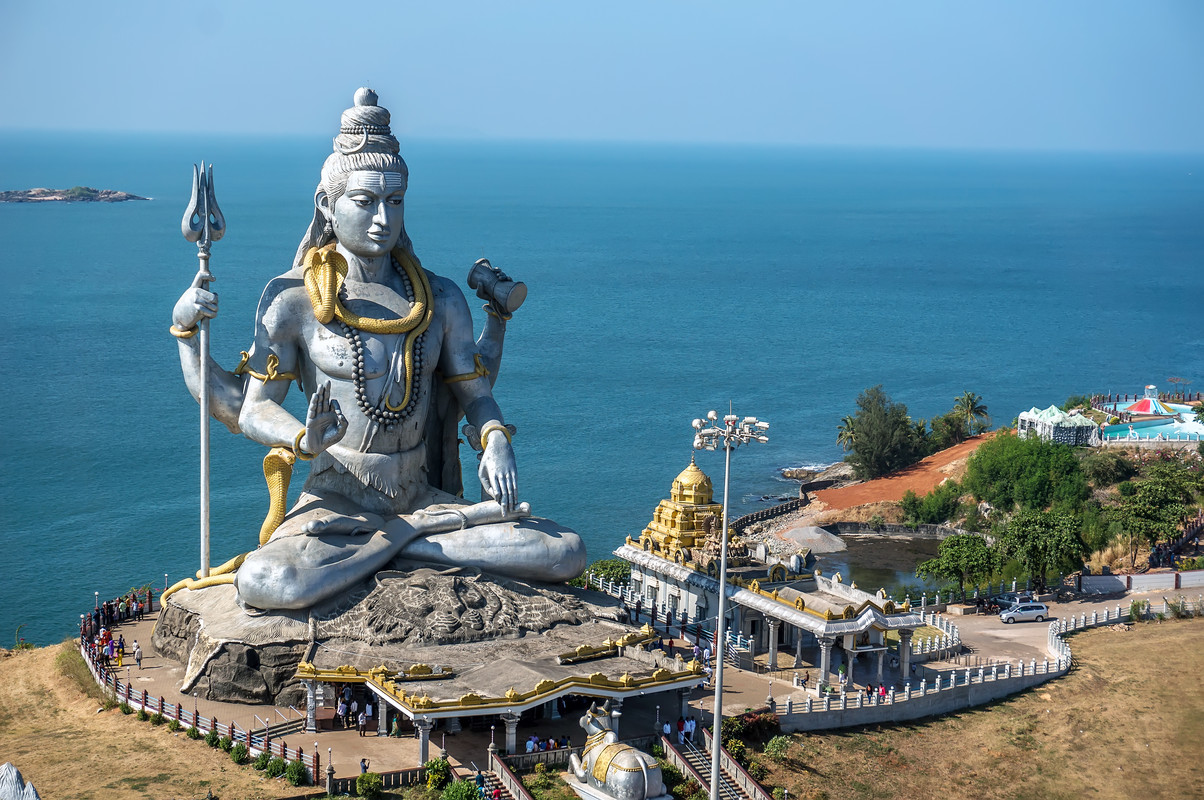 One of the most popular religious tourism places of the country, Murudeshwar is well known for the world's second largest Shiva Temple. (It's about 123 feet high!) With the Arabian Sea shimmering in its background and the Western Ghats on one side, this statue creates a powerful impact on the onlookers. Visit the Murudshwar Temple to complete your pilgrimage trip and also the Fort with the same name for adding more value to your tour.
3. Gokarna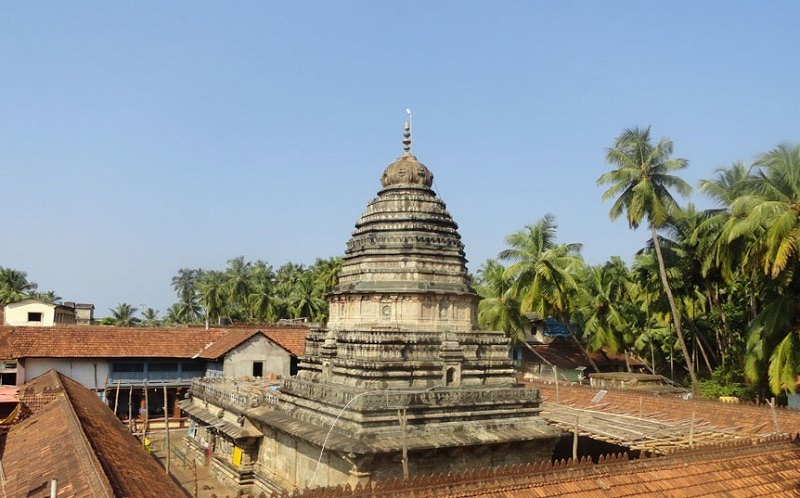 Known for its vibrant beaches, Gokarna is also a significant pilgrimage centre in Karnataka. The Sri Mahabaleswar Temple here is of very special importance because it holds the profound Atmalinga here. And when you are visiting here, do visit the Maha Ganapathi Temple, Bhadrakali Temple, and Vadaraja Temple to feel enlightened.
4. Srirangapatna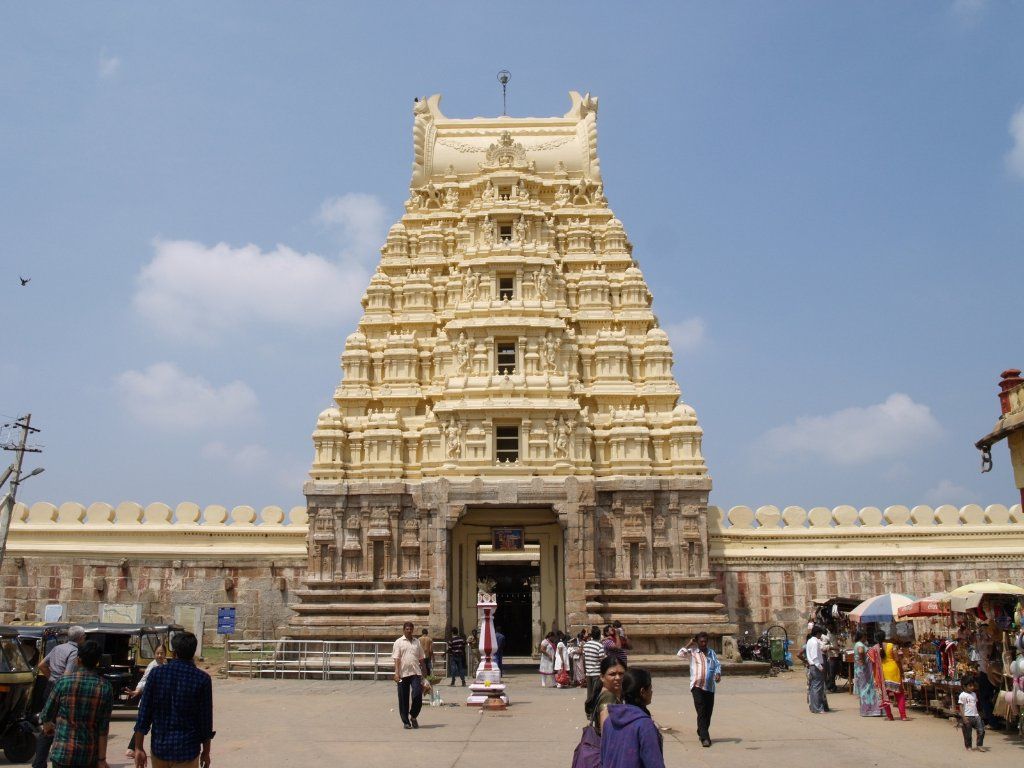 Located just about 18 kilometres away from Mysore, Srirangapatna is a must visit location because it nests some very important religious places in Karnataka. The Sri Ranganathaswamy Temple here is the most visited site for pilgrimage, along with the Karighatta and Nimishamba Temples. But when you drive here, do visit the famous Jama Masjid, Gumbaz, Brindavan Garden, and Tipu Sultan Palace as well.
5. Sringeri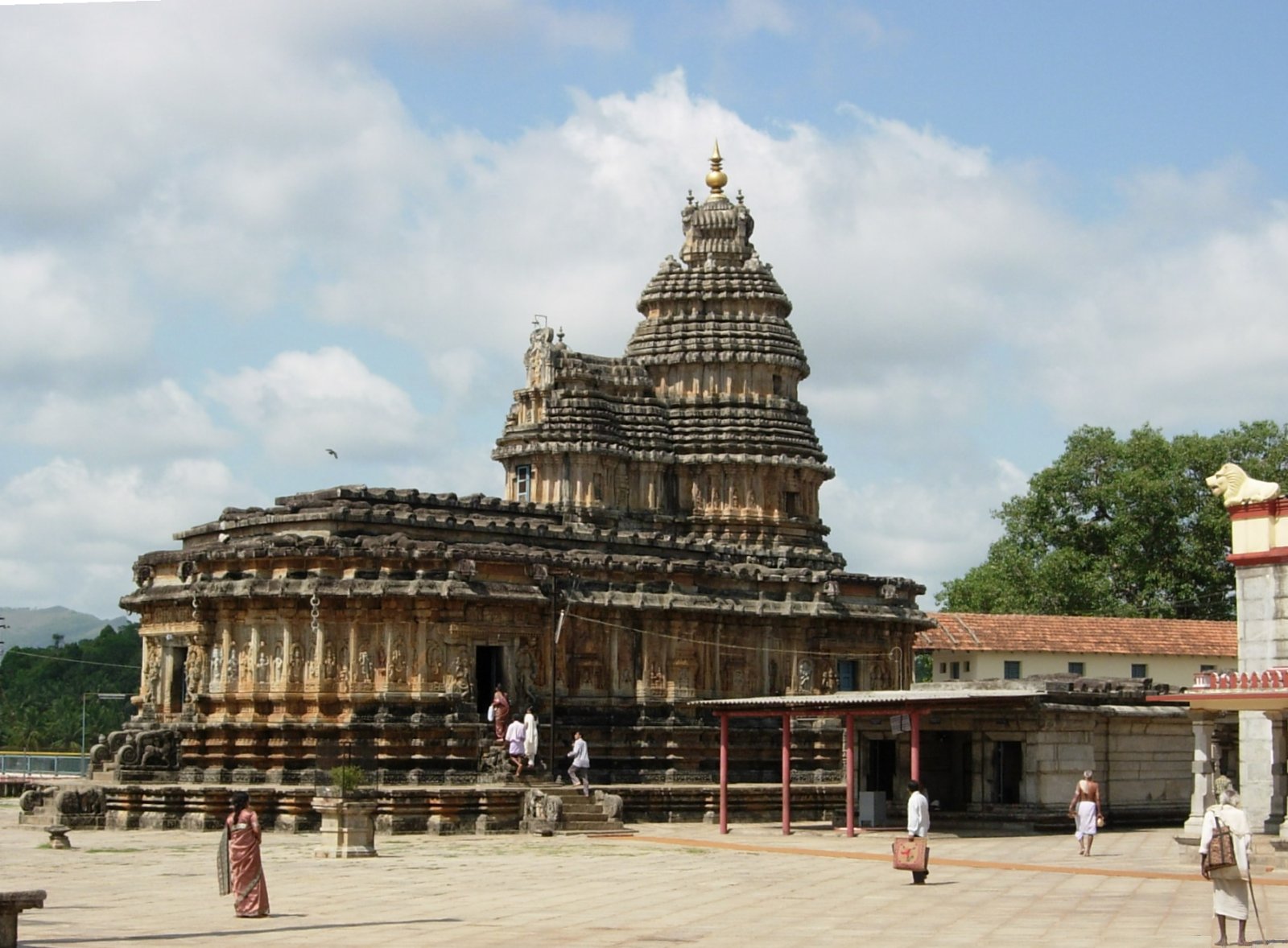 If you are really serious about your religious journey, then you can't definitely miss Sringeri. Known specifically for the Sharada Peetham, the first peetham of the four others, this place is also a hub of some very old temples in Karnataka. Do pay a visit to the Vidya Shankara Temple, Mallikarjuna Temple, Jannardhana Temple, and Kigga when you are here.
6. Shravanabelagola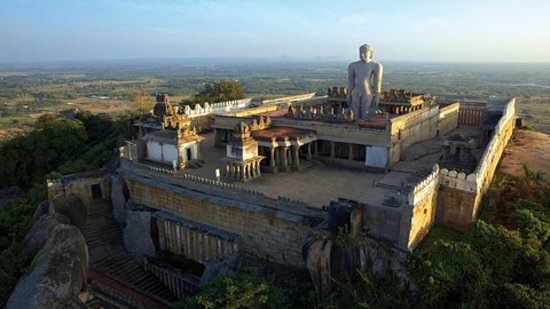 When you drive for about 140 kilometres away from Bangalore, you'll reach this iconic location of the State that is one of the most famous tourist attractions in Karnataka. The 58 feet high, huge Bahubali statue is the talk of the town here. And the Gomateswara Temple, Chamundaraya Basadi, Odegal Basadi, and Parshwanadi Basadi are truly spectacular holy destinations to check here.
7. Baba Budangiri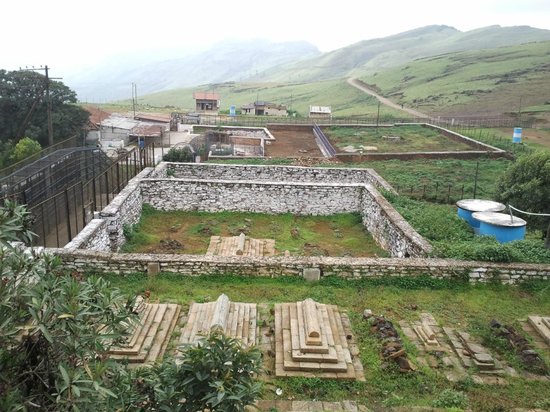 When you drive for about 36 kilometres from Chikmagalur, you'll visit a fabulous location, Baba Budangiri. Named after the famous Sufi Saint, Baba Budan, this location is specifically important for Muslim pilgrims. You can also enjoy the adventurous activities like trekking, mountaineering, and camping when you are here.
8. Talacaveri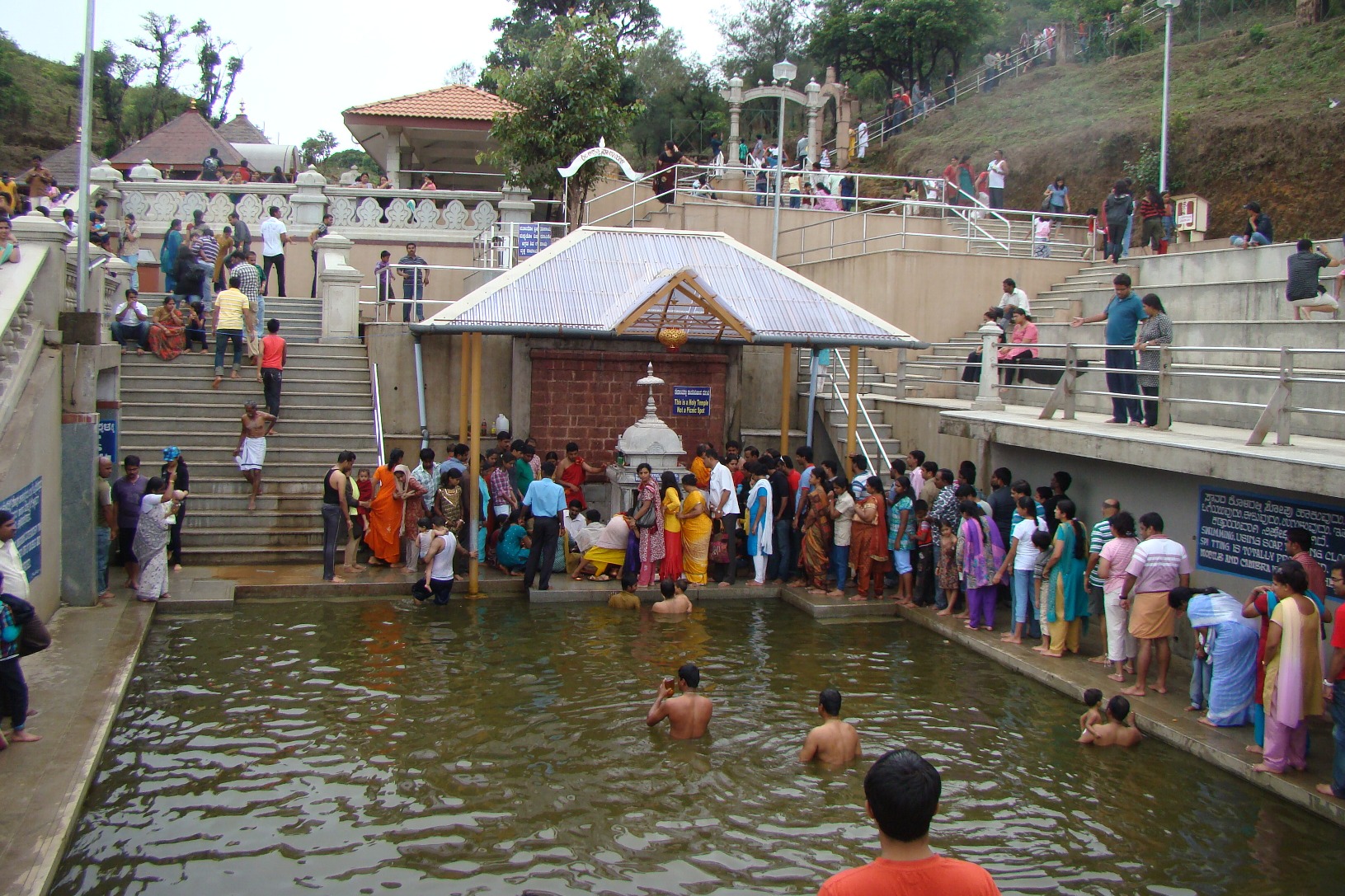 When you reach near the slopes of Brahmagiri mountain regions, you'll reach Talacaveri, the birth place of River Cauvery. The important aspect of this town is that it houses various shrines and temples dedicated to Lord Agastheeshwara and Lord Vinayaka. And do you know what makes it the major attraction of Karnataka? It's the Shiva Temple here that houses the most ancient Shiva Lingam in it.
9. Kolluur Mookambika Temple
Just as you drive 60 kilometres away from Murudeshwar, you'll reach the Kolluur Mookambika Temple of Karnataka. The temple dedicated to Goddess Parvathi is assumed to be one of the seven Mukti Sthalas. That means you can get extreme salvation when you visit and pray at this temple. If you really want to see the popularity of this place, do visit here during the Navratri period. 
10. Kukke Subrahmanya Temple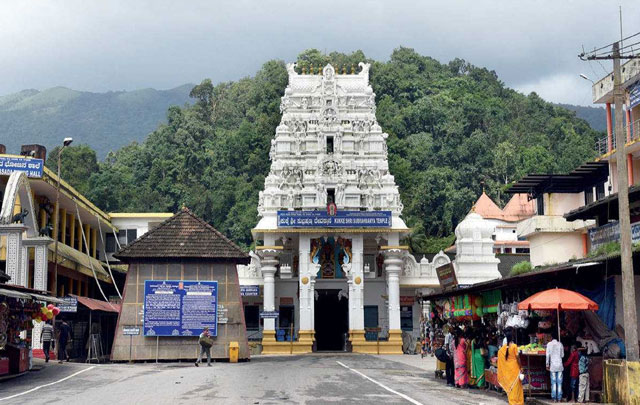 Another really astounding pilgrimage place in Karnataka is the Kukke Subrahmanya Temple. Especially dedicated to the God of serpents, you'll be dazed to see the carvings on the temple. The devotees especially visit this place for inner peace and success in life. 
If you know even a little bit about Karnataka, then you'll know that this list is just the trailer of the location of religious places found here. There are dozens more in store for you like the Manjunatha Temple – the famous Dharmshalla of the South, the Ranganatha Swamy Temple – one of the most ancient one in the country, the Melukote – well known because of its architecture and religious importance — and many more. All these places will help you get a better grasp on spirituality and attain inner peace. And driving through all these can be very easy if you hire a car from Revv to accompany you in this sacred journey!